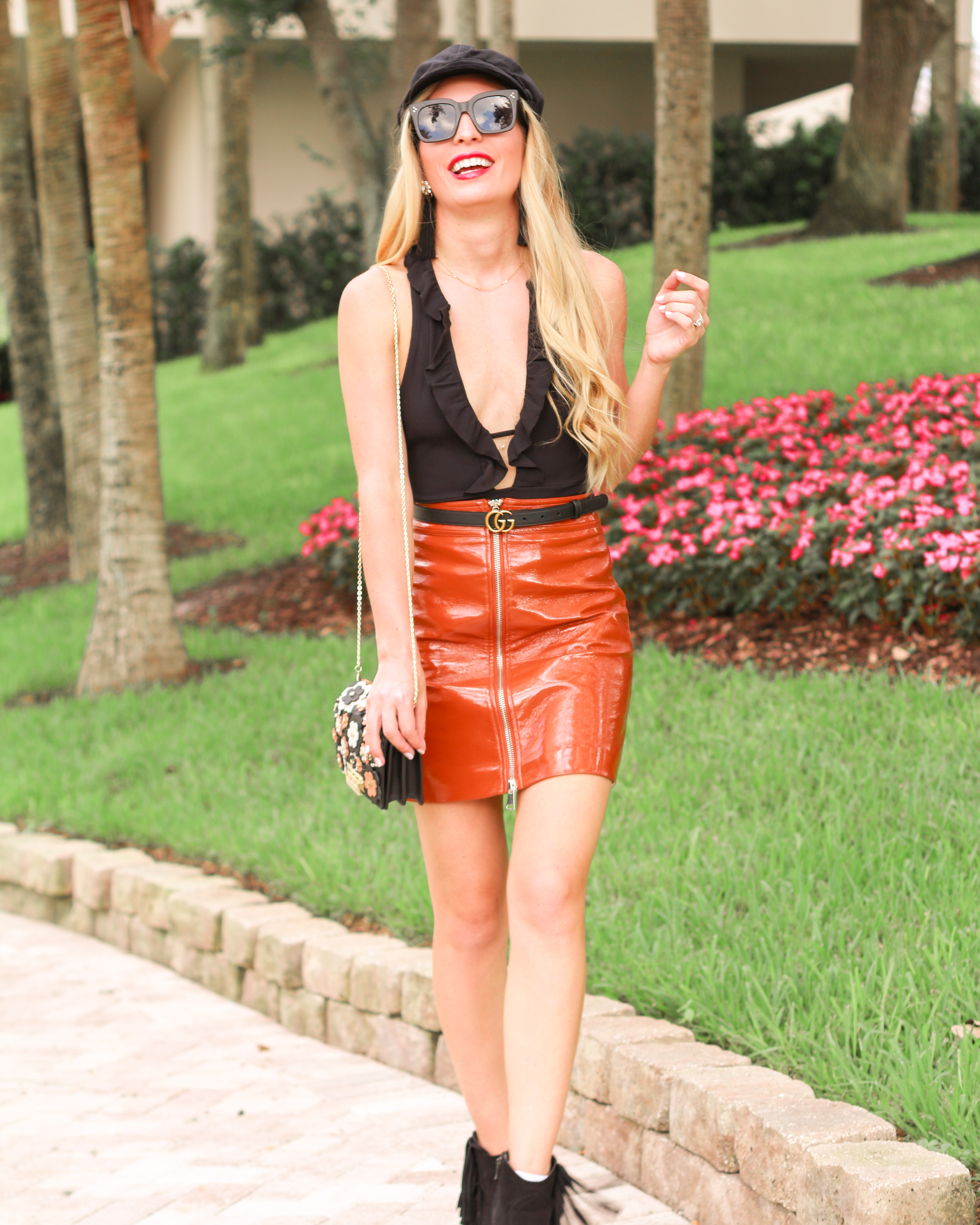 Taking your wardrobe from season to season can be a difficult task, especially if you live in a location that doesn't have the full four seasons. While it's not quite time to bust out the full fall fashion line up here in FL, that full white pre-labor day outfit isn't really going to cut it since we are gearing up for Halloween soon. So what's a girl to do? How about a few easy tips to transition into fall outfits without breaking a sweat! Let's make your summer to autumn outfits chic, yet simple to create.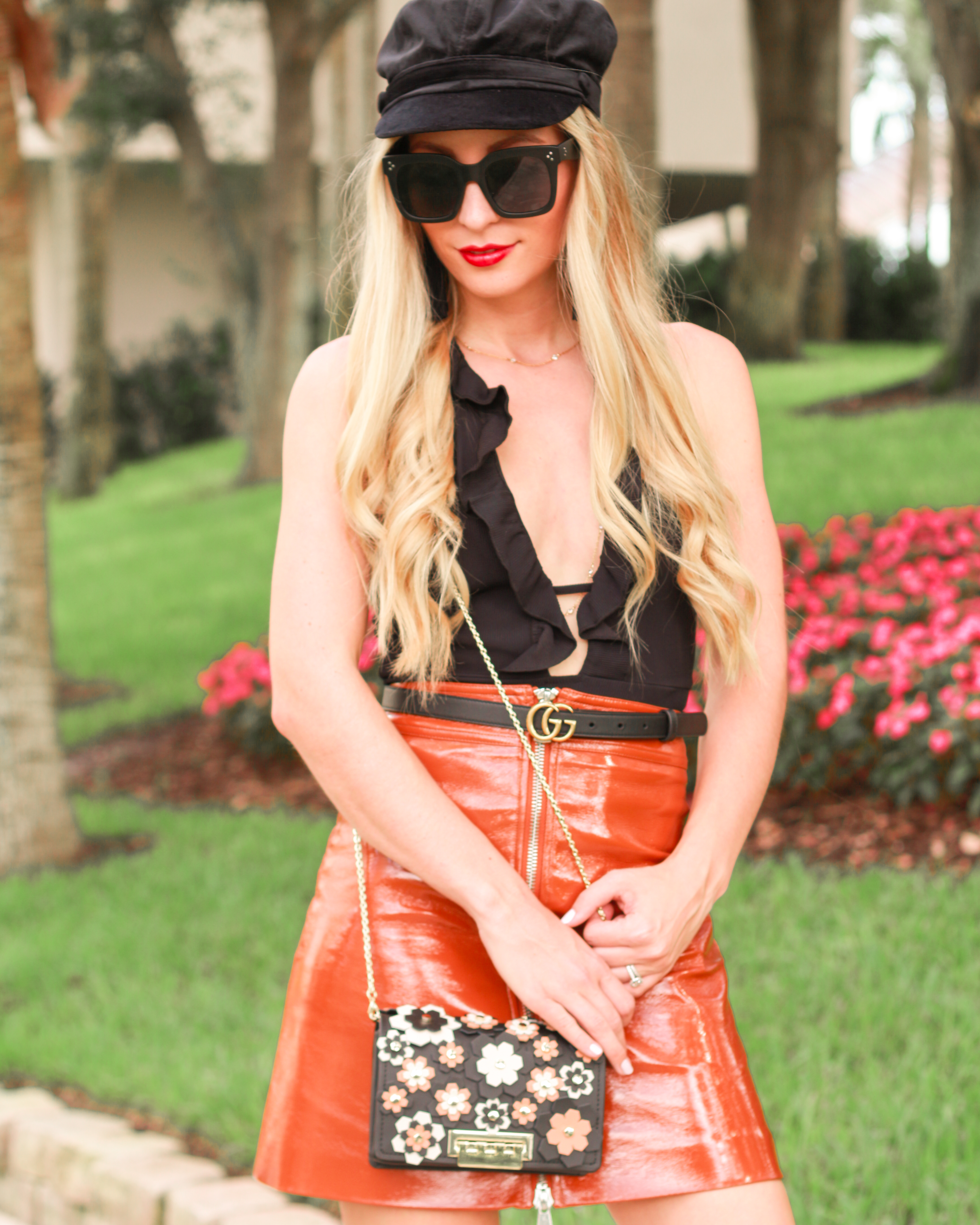 COLORS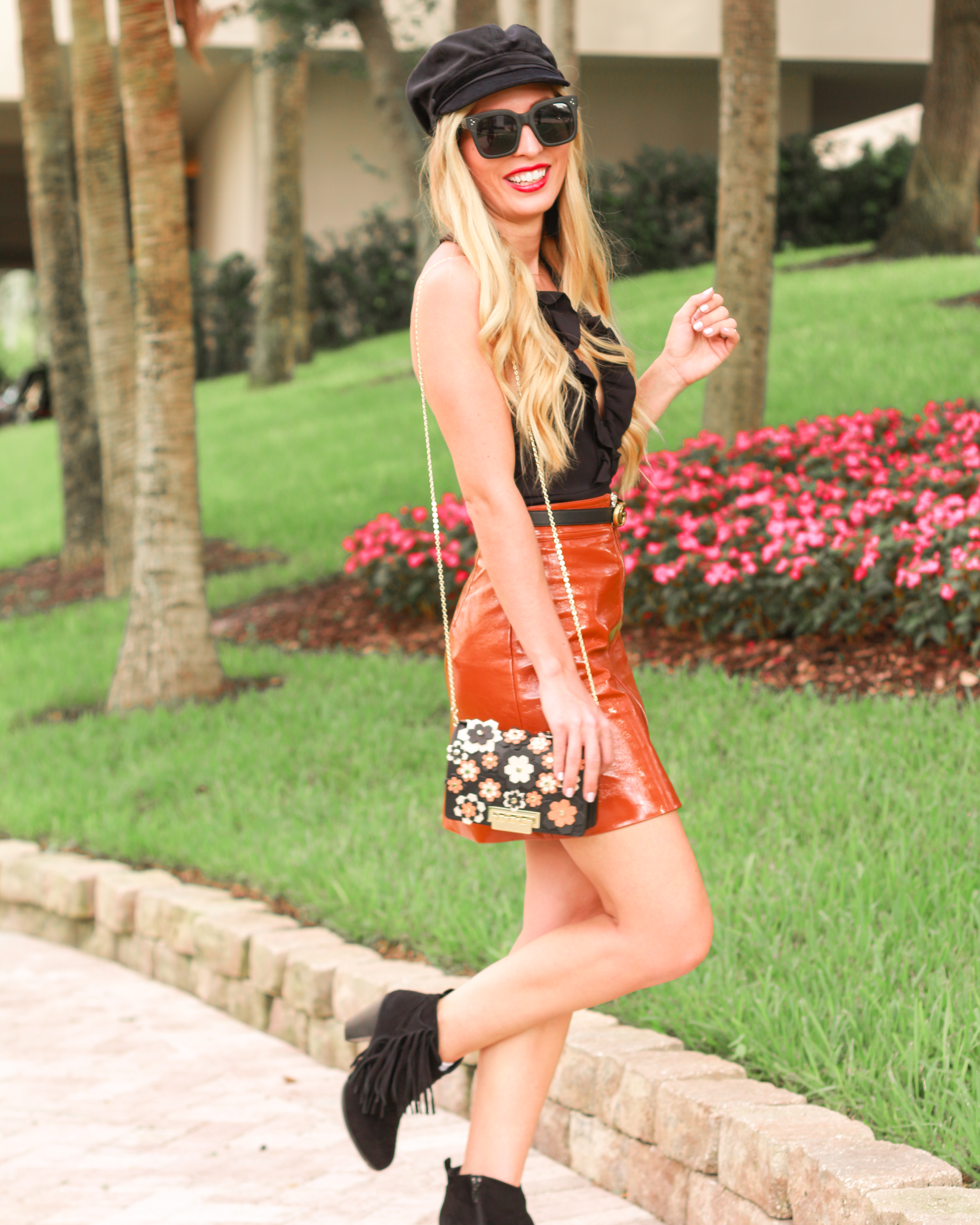 One really easy way to transition into fall, is by adding in the new season color palette. Some of the top colors for fall are blues (bright and navy), olive, and orange browns. Black is always a great neutral color for fall/winter, plus patterns like leopard, plaid, and darker florals really lend an autumn mood.
TEXTURES/FABRICS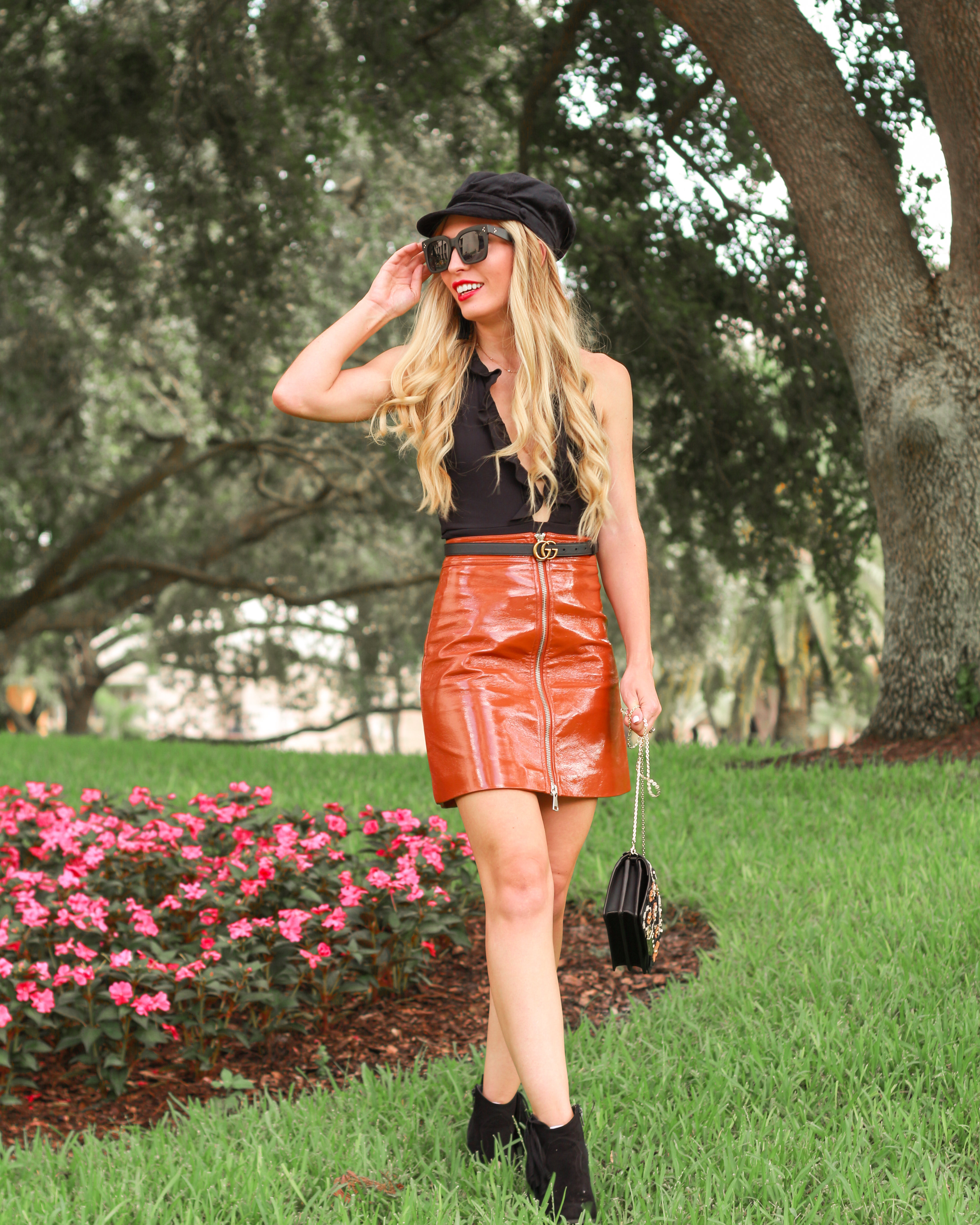 Luxurious fabrics like leather, velvet, and cashmere are what you seem to see every fall. Even if it's too hot to wear long sleeves and layers, you can still incorporate these fabrics into your attire to bring it from summer to fall.
BOOTS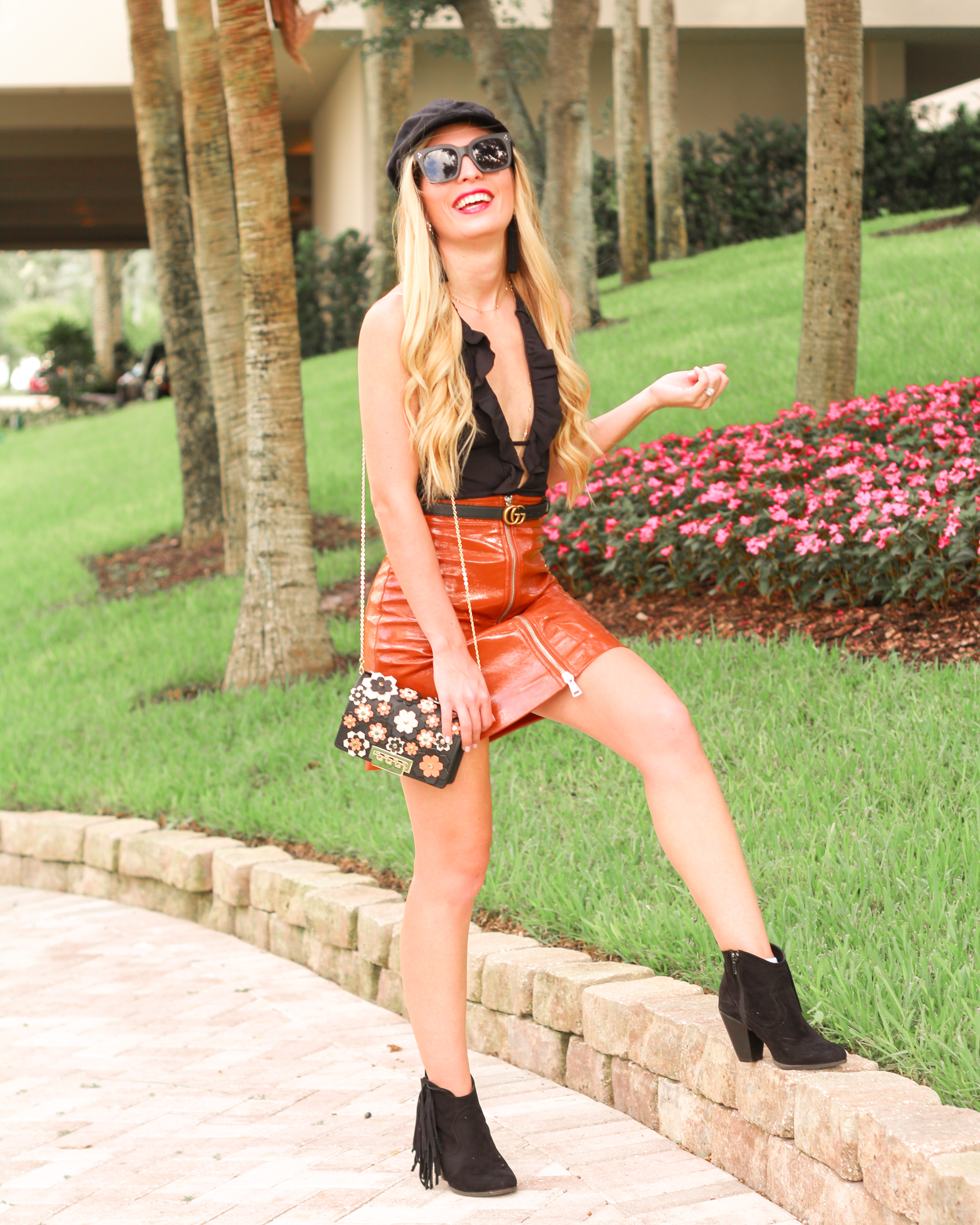 From booties to over the knee boots, each pair has their time and place. At the early stages of fall, the best way to show off your boots made for walking are to wear the short ones so that your legs aren't sweating. However, you could also pair some over the knee boots with some shorts for a fun transition to fall look as well.
ACCESSORIES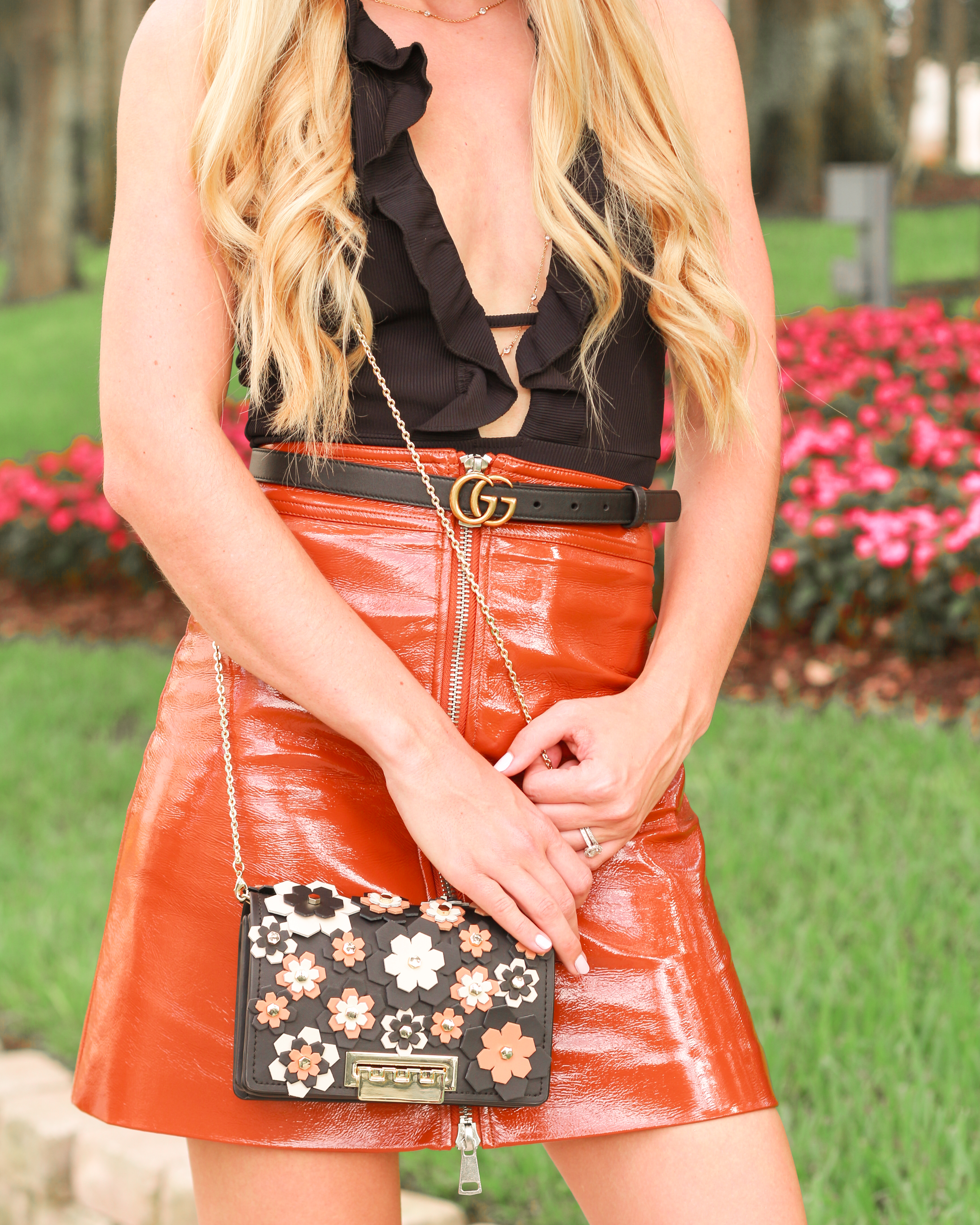 Hats and scarves are my favorite accessories for fall and winter. There is always something fun and new for the season. I have my eye on quite a few cabby hats this season and a leopard scarf. One way I really love to expand my wardrobe for every season is with Rent the Runway. I have had the unlimited subscription for over a year now and it has been one of the best investments. In fact it's not really an investment because it saves me thousands. I spend $159 a month and get sometimes about $10k in clothing a month to borrow. Currently you can get your first month for $99 when you use the code FIRST.
Are you already living where it's feeling like fall, or is it still way too hot for a full fall trend? How are you planning to transition into fall?
SHOP THE POST:
Xoxo, Nikki