Spring is right around the corner y'all, but here in Florida we are stuck somewhere between Fall and Summer. It's chilly when we wake up in the morning and melting hot by the afternoon. This makes it so hard to pick an appropriate outfit. One thing I love about this dress is that it has long sleeves, but it's still not a heavy material, so you can really wear it for all seasons depending on how you pair it. I had bought this dress during the Nordstrom Anniversary Sale in preparation for Fall, but alas it sat in my closet with the tags still on until now. This was a pretty warm day. It started out in the low 60's and then moved into the 80's by the afternoon. I paired it with some open toe booties that way my feet were warm in the morning, but had some breathing room for later. I love, love, love, these booties. They look like they would be so expensive, but I think I paid about $30 for them from Charlotte Russe 2 years ago. I linked some similar pairs. Every girl should have a pair of open toe booties in her closet, especially if you live somewhere like I do where you don't really experience all the seasons.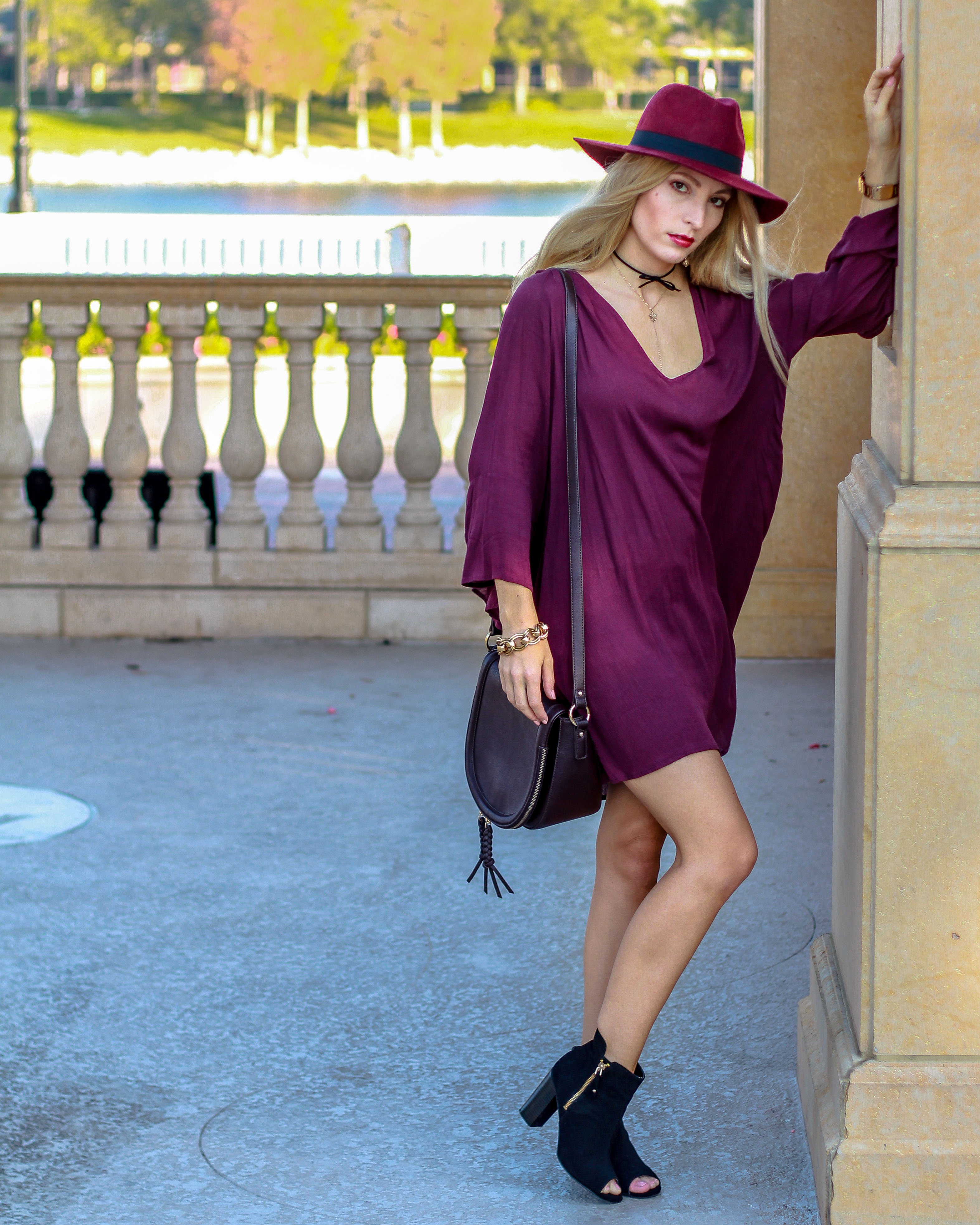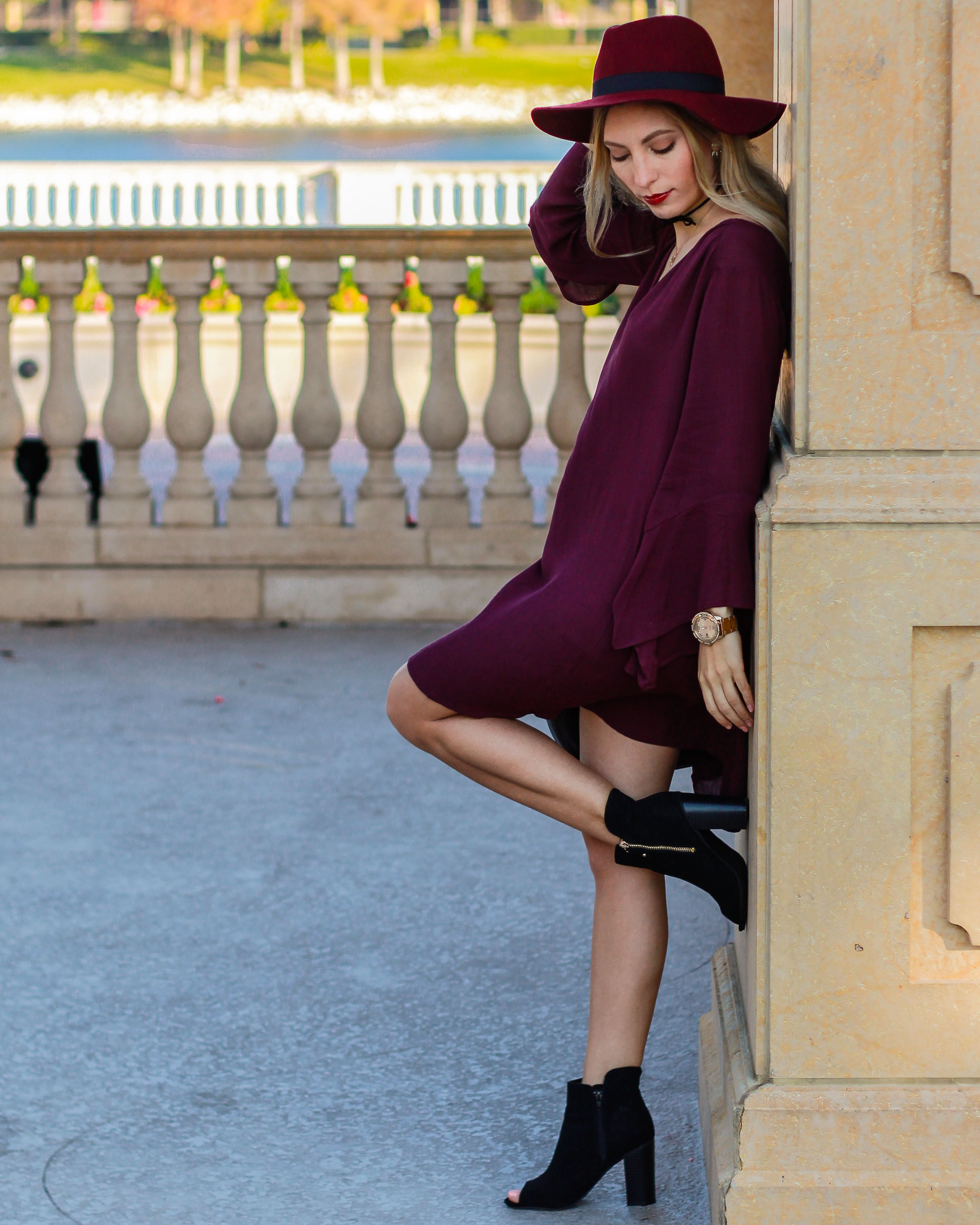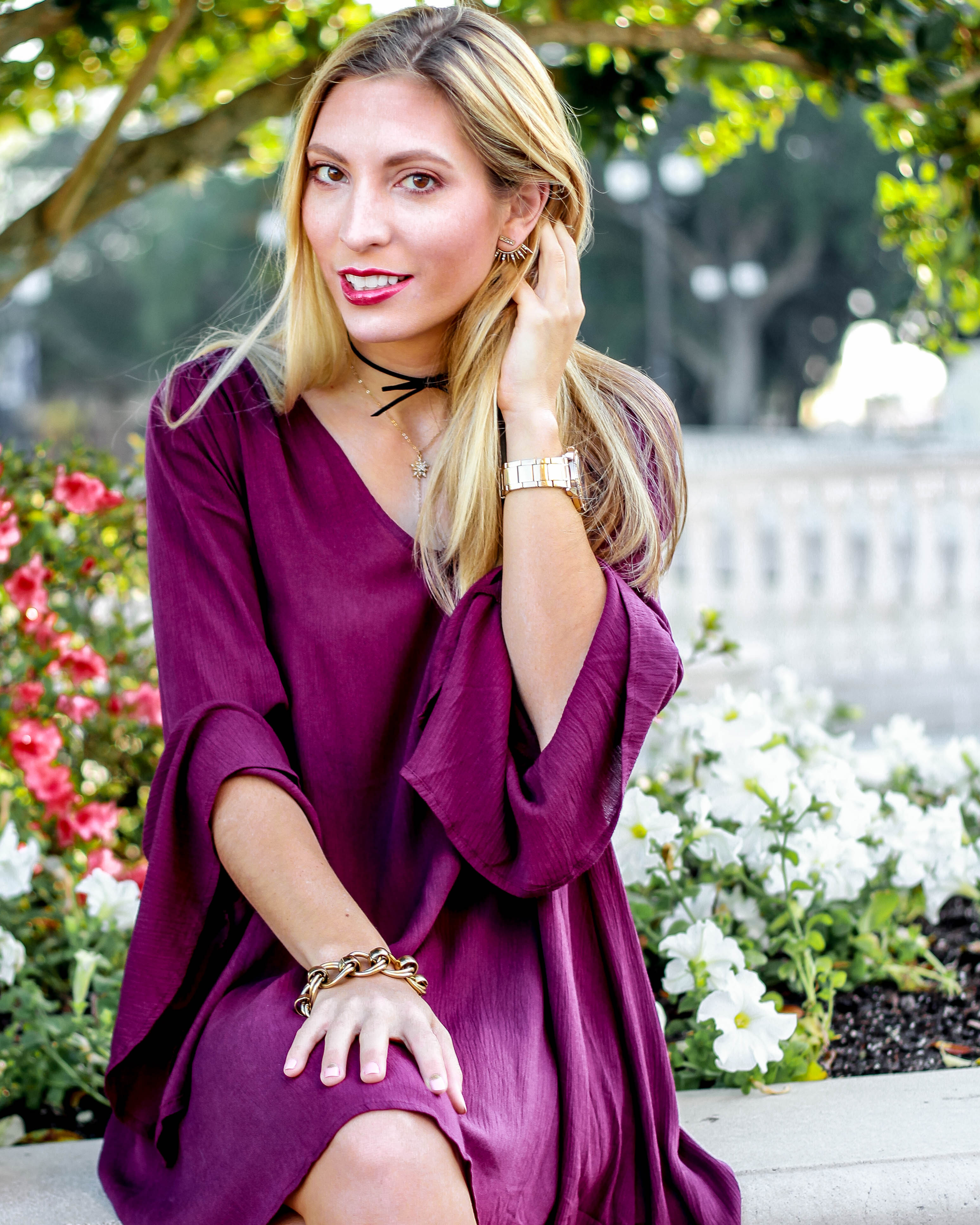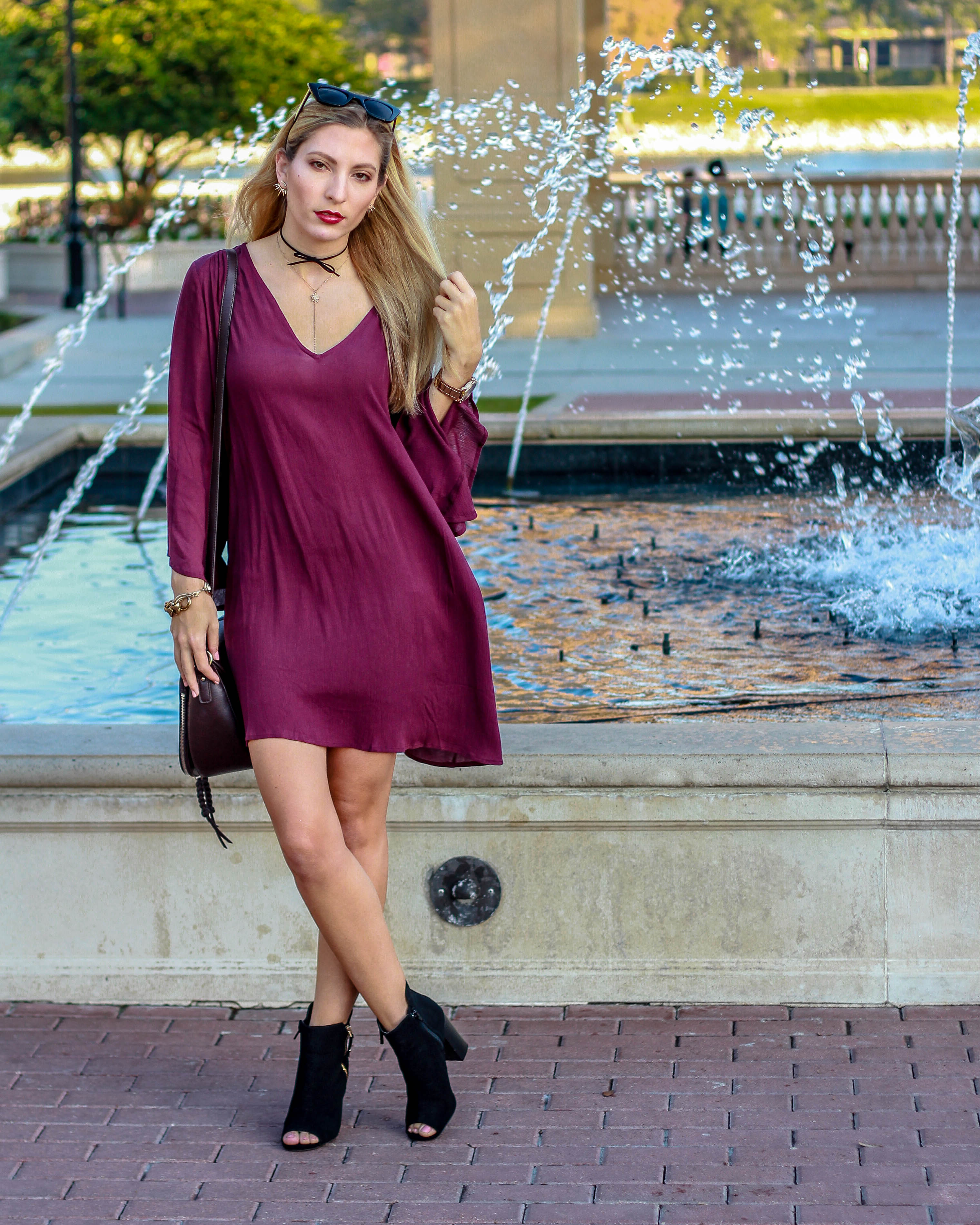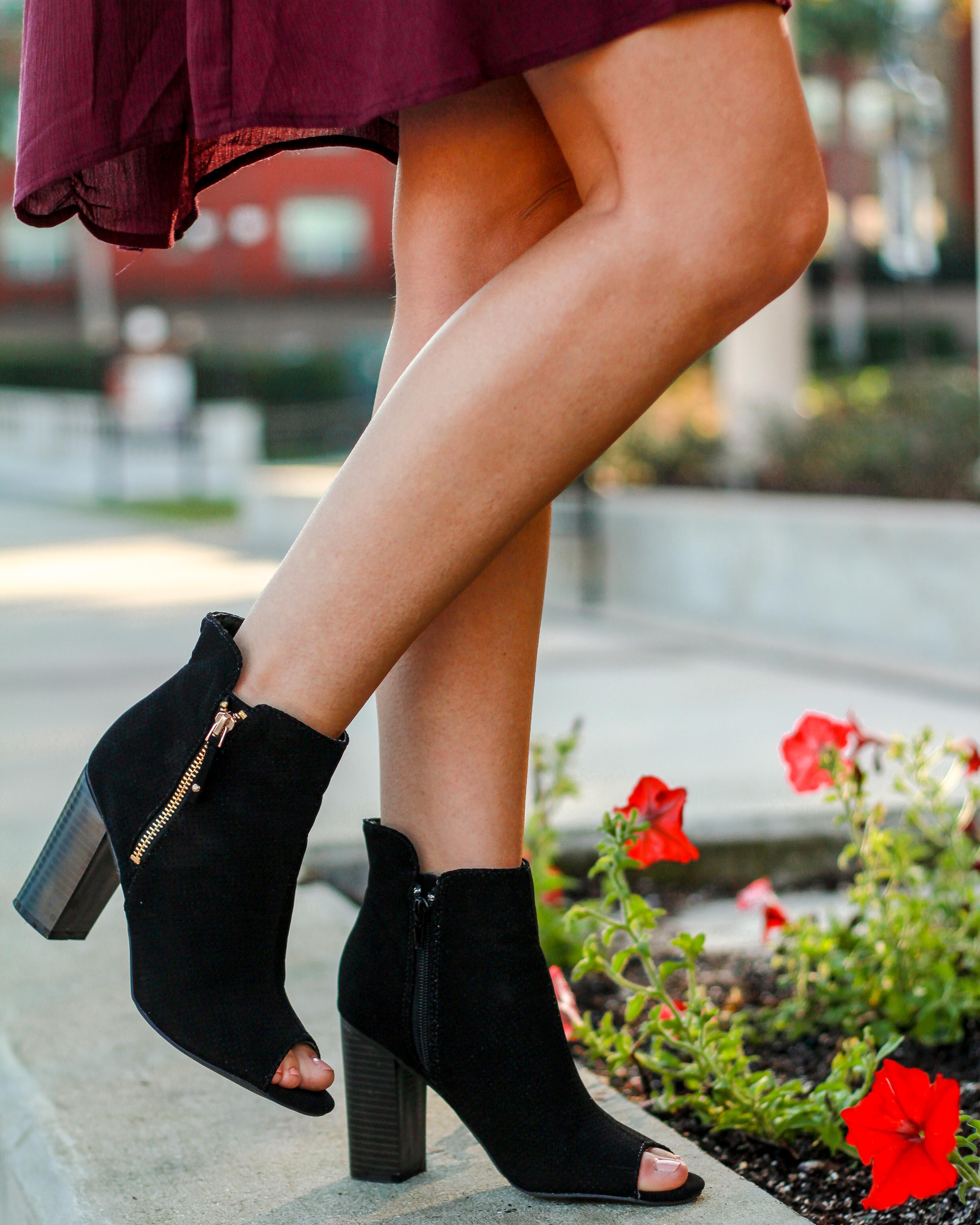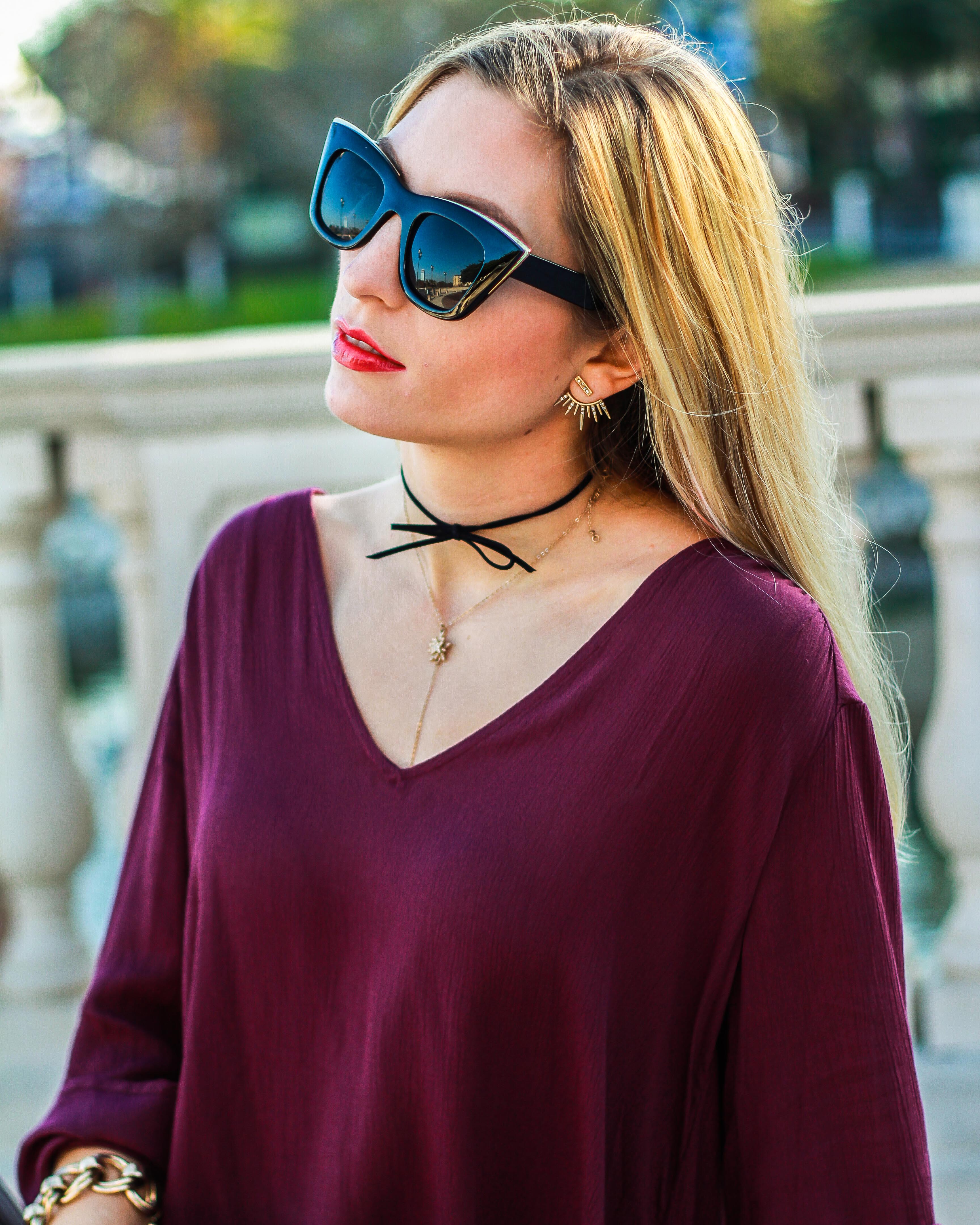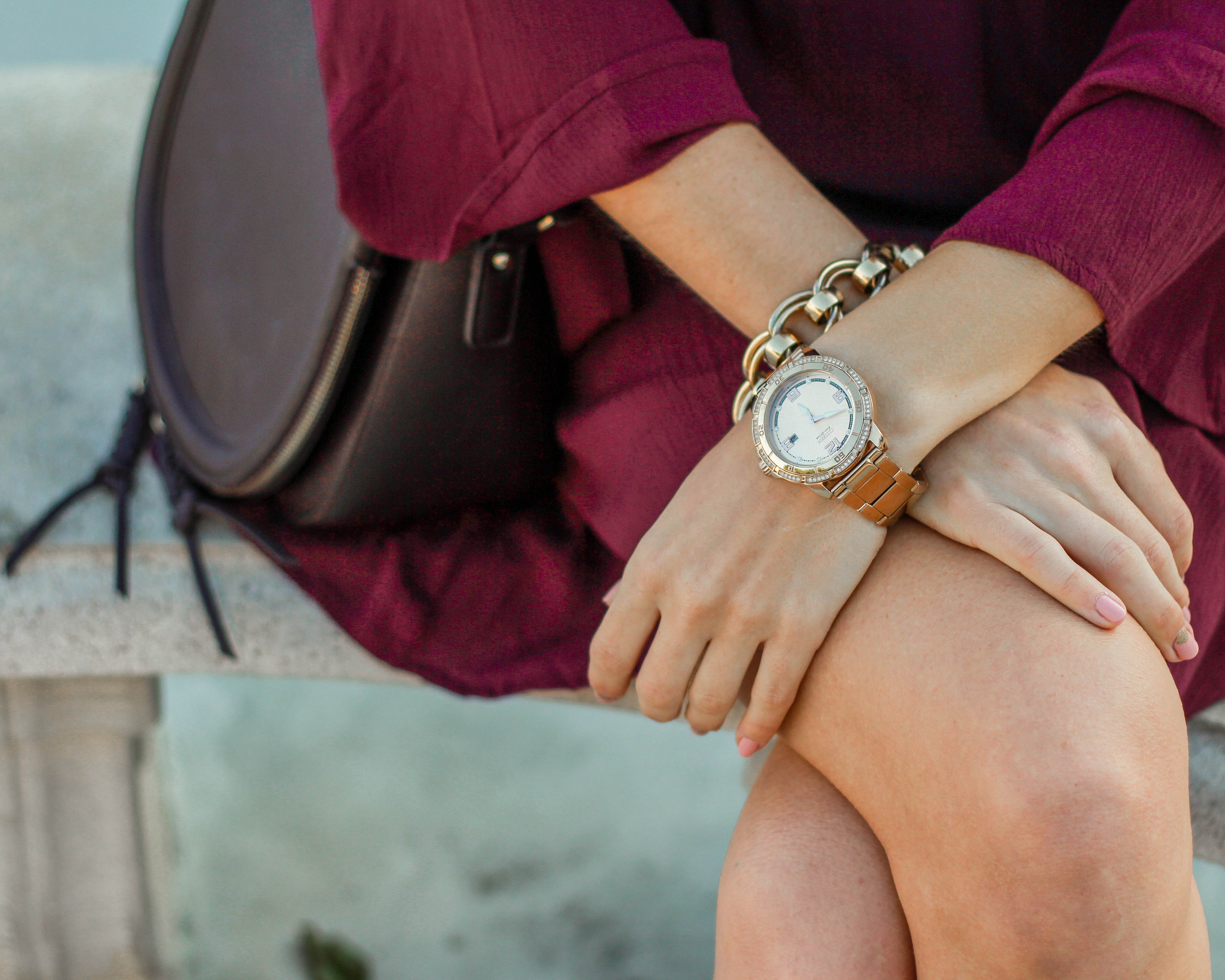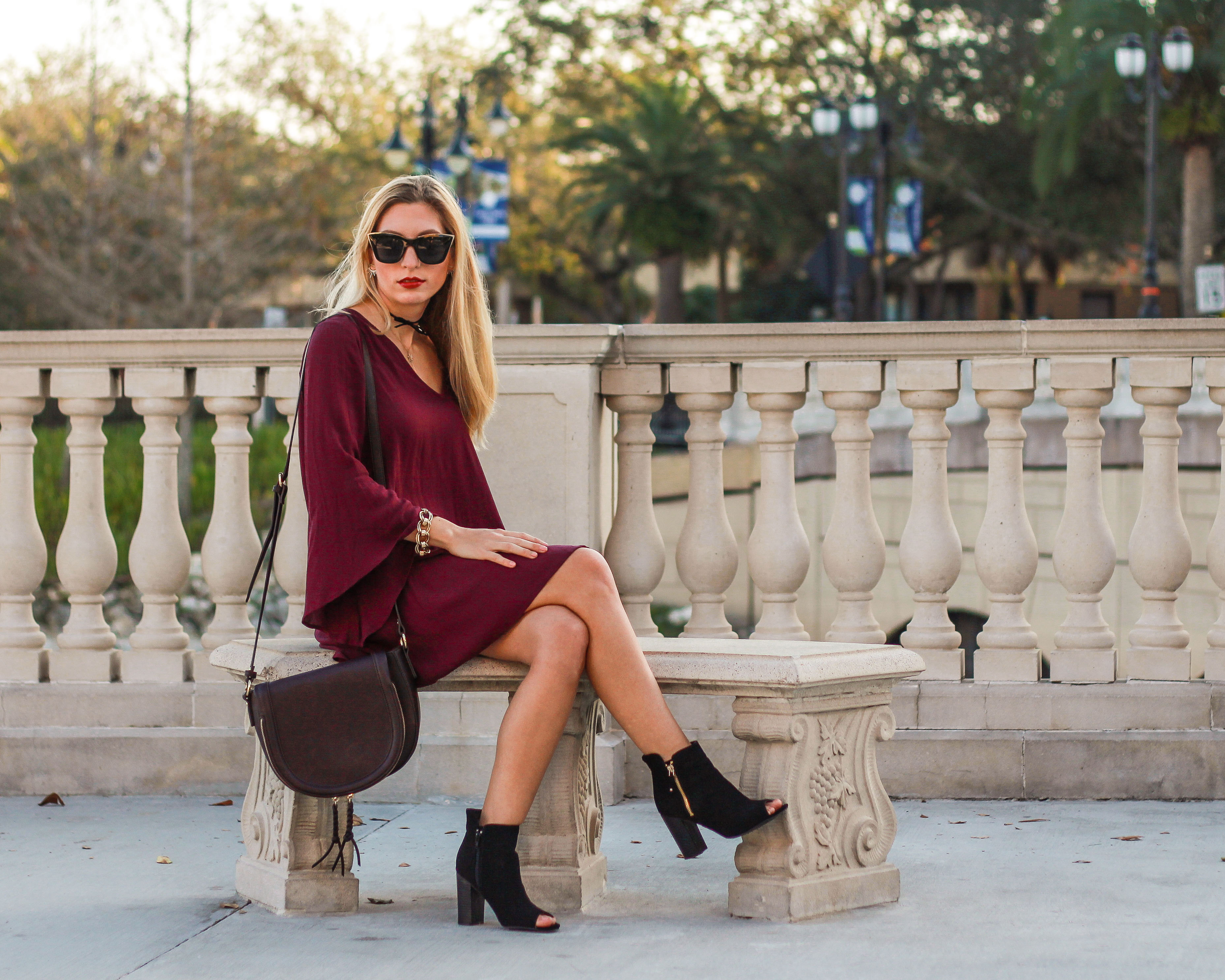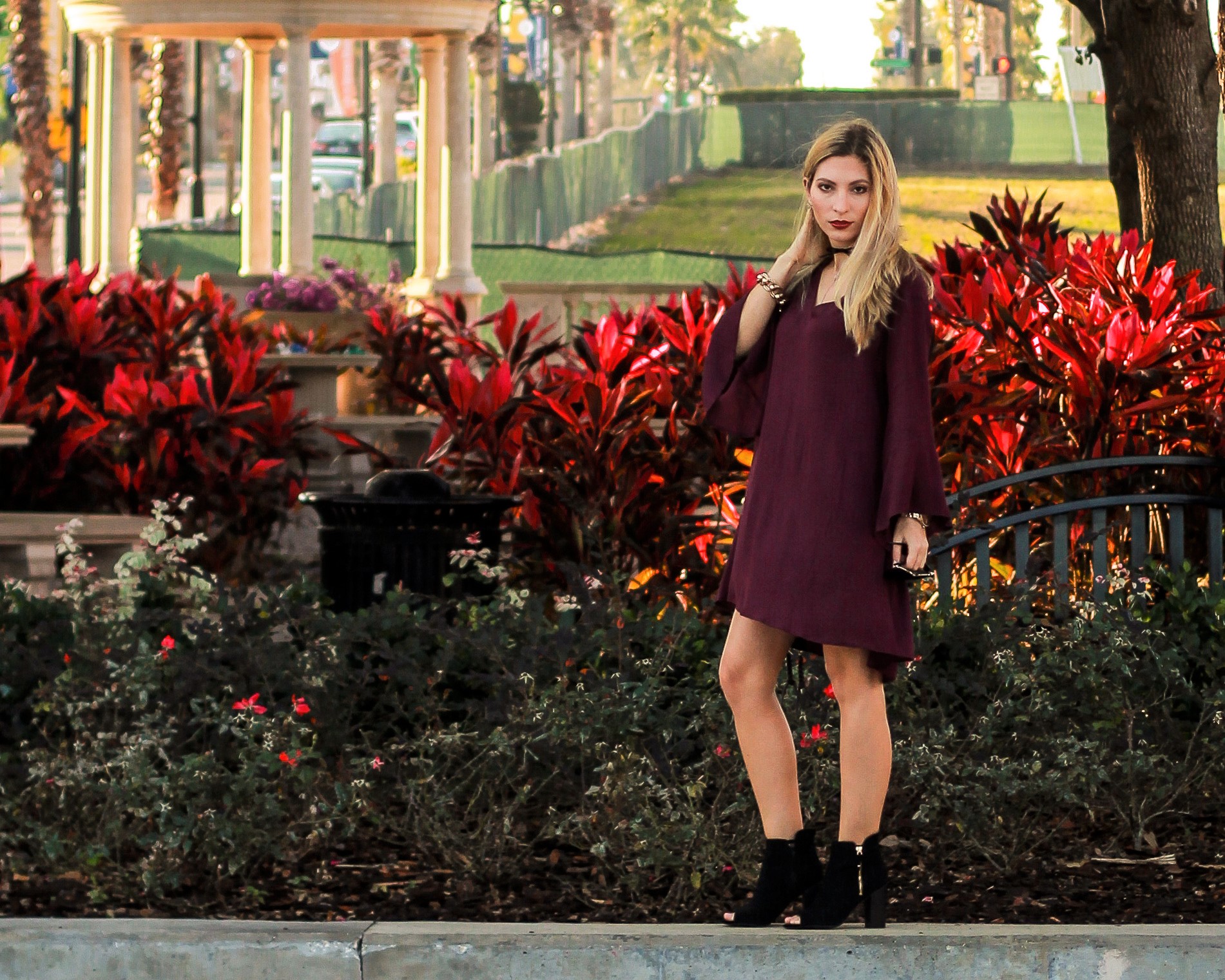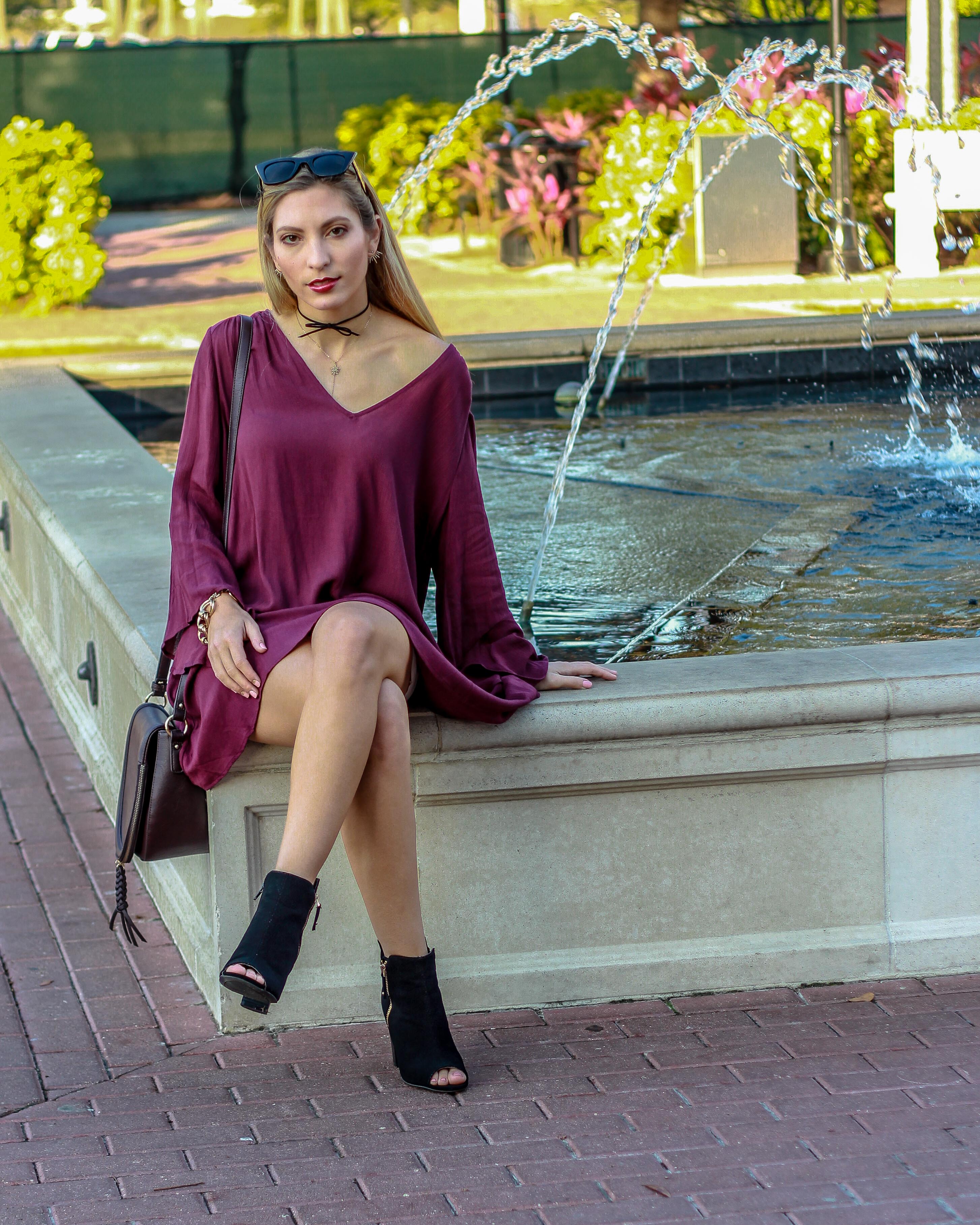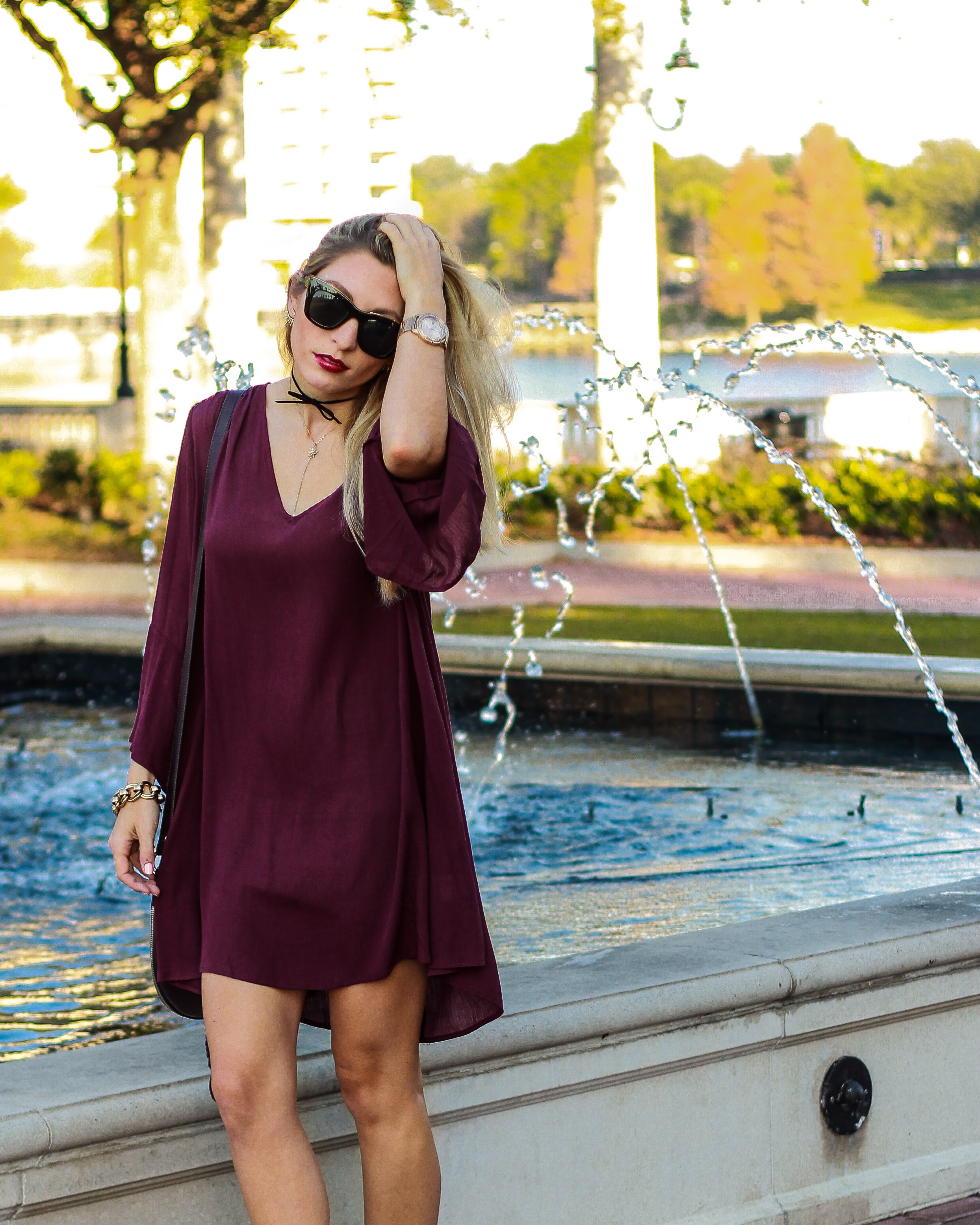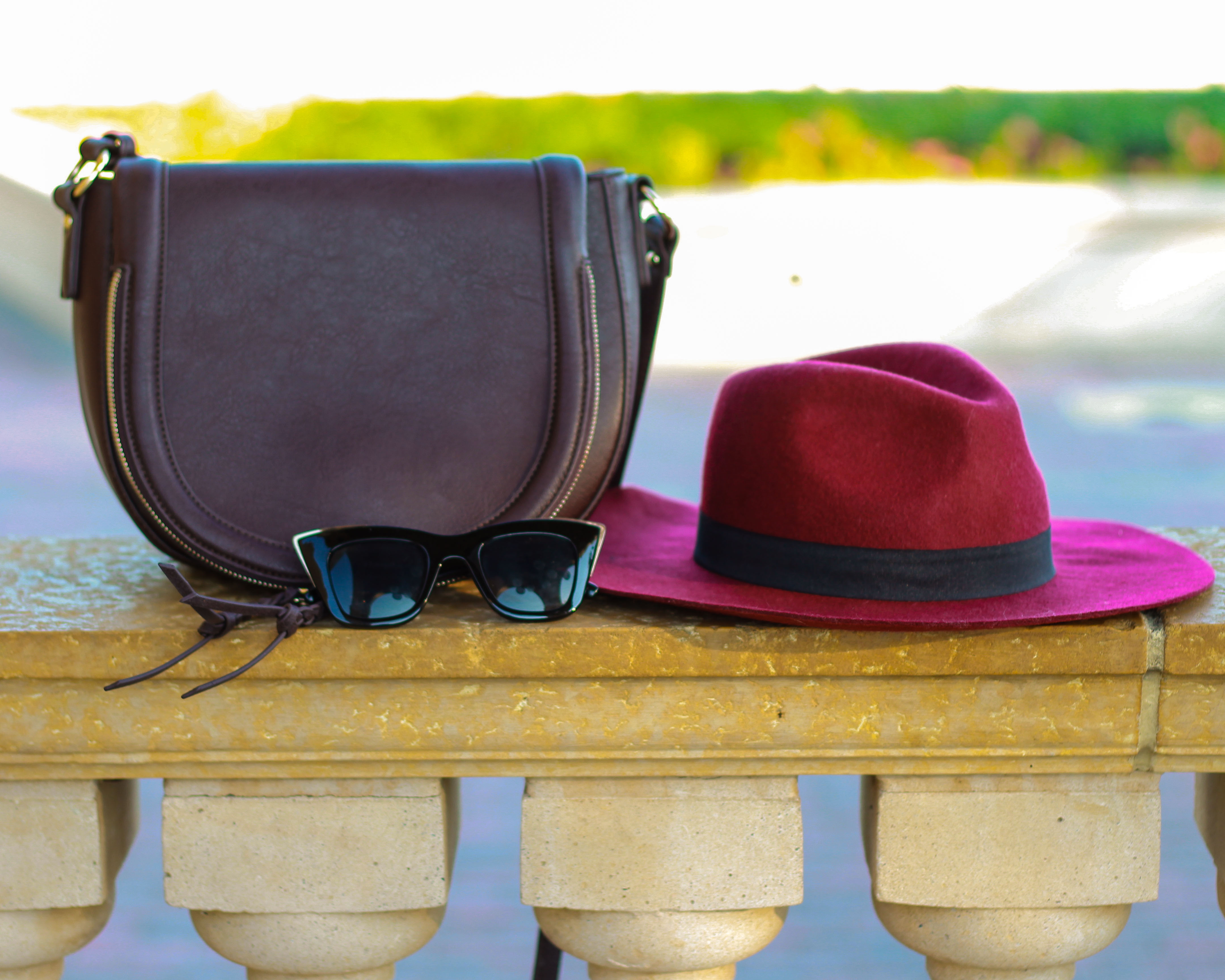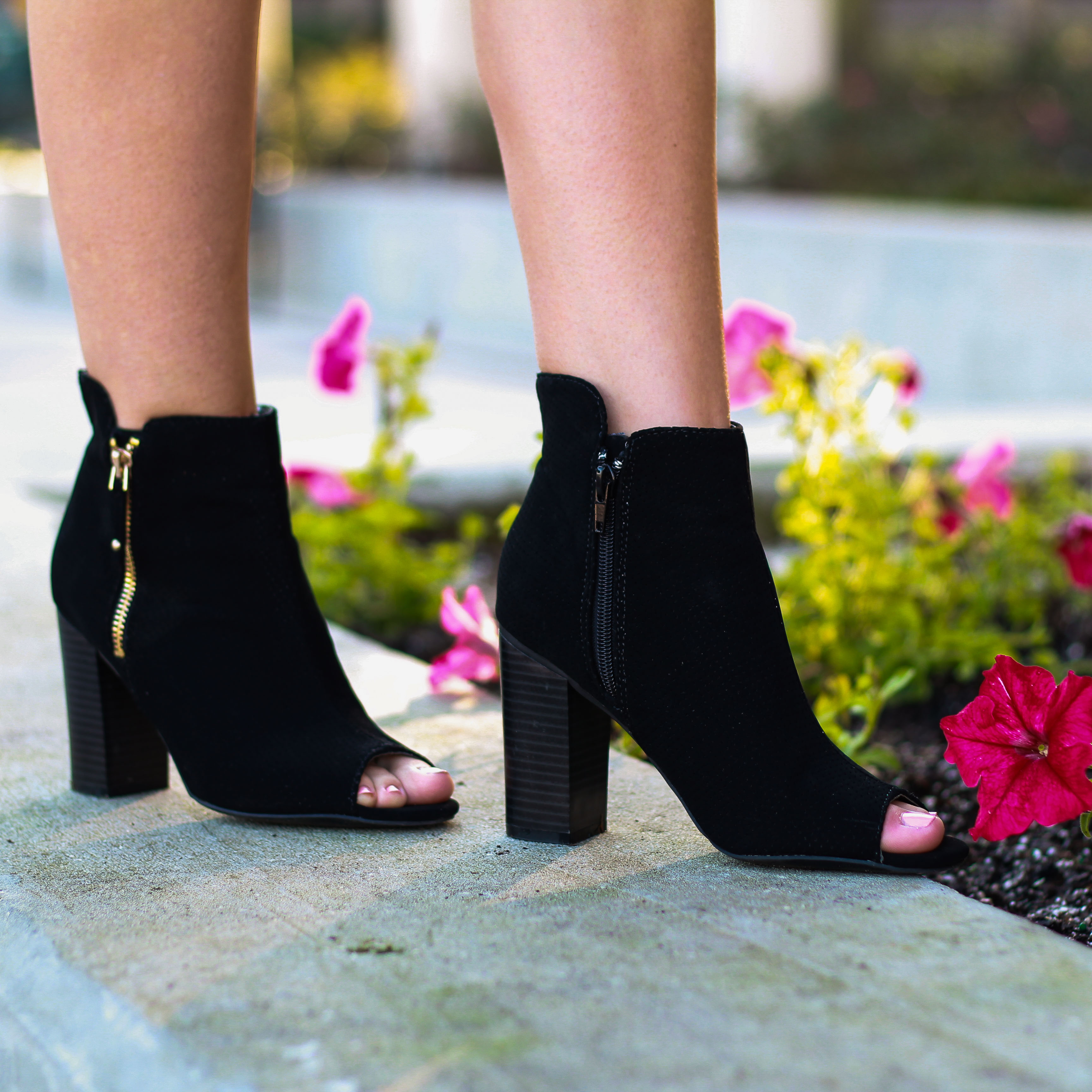 Dress (less than $25 right now)/ Booties Sold Out Similar / Purse
Hat / Sunglasses / Necklace / Choker
Watch / Bracelet / Similar Earrings
Lipgloss – Hikari in Merlot
FINANCIAL TIP
Spend, or Splurge!? Great ways to spend, or save your tax return.
So Monday was the first official filing day for your 2016 taxes. For many people this is an exciting time because you are either hoping to get money back, or at least break even. Nobody wants to pay more pesky taxes. Now the term refund is what happens when someone gives you back money. This term does not mean that someone is simply giving you money, but giving you money BACK because you over paid, or returned something. Many people don't like the word refund with taxes, but the government is simply giving you back what you overpaid throughout the year and what taxes you shouldn't have had to pay if you have children/dependent care. Many people go crazy and spend their tax return as soon as they get it, which I understand, you now have money to splurge. But, perhaps you can be a bit more financially savvy this year and budget your return, or even save some of it in case of any emergencies that may arise throughout the year. These tips are just things that I have done and may not work for everyone's budget, especially if you were counting on your tax return for something specific already. Also, if your return is your yearly splurge money then that is awesome too, because we do all need to treat ourselves at times.
Take at least half your tax return and put it aside into your savings account. Then you have the rest to spend and treat yourself without feeling too guilty.
Save the whole thing if you don't need it now, then perhaps you can take a trip later on in the year when you have built up some more vacation time.
Create a budget for your tax return with items that you know you need to buy and things that you didn't want to splurge on before because you had limited funds. Then see if you have enough left over after you have fulfilled your needs.
Do you have kids? This could be a good time to get some clothes shopping done for them, or even start their savings account/college fund.
Perhaps you are looking into buying your own home. Save your tax return towards your down payment.
Do you have debt that you need to pay off? Put your tax return towards paying off your debt, or at least a portion of it.
If you really enjoy giving back to your community, or a good cause. Perhaps you could make a charitable donation from your tax return.
Start an investment with your tax return by purchasing some stock, adding to your 401k, or opening up an investment account.
Are you trying to build your credit? Get a prepaid credit card with some of your tax return money, so that you can purchase things and pay it off with the rest of your money.
Go on a shopping spree! That's right if you don't need to save, or do any of the above items, or simply don't want to haha…then why not go right out and splurge a bit. You've saved all year and deserve it!
This year I won't be getting much back, but I will be using mine towards my trip to the Virgin Islands in June. Are you a saver, or a spender? How do you plan on using your tax return if you get one?
Happy Friday! Xoxo
SHOP THE POST: