So, last week my amazing sweetheart took me to see Wicked, since it was playing in Orlando where we live. It was absolutely amazing!! I was on the edge of my seat the entire time and totally was singing along in my head haha. He got us 5th row tickets, so we could see absolutely everything and it was definitely the best gift he has given me. My favorite song is Defying Gravity…have any of you seen this play? Do you have a favorite Wicked song?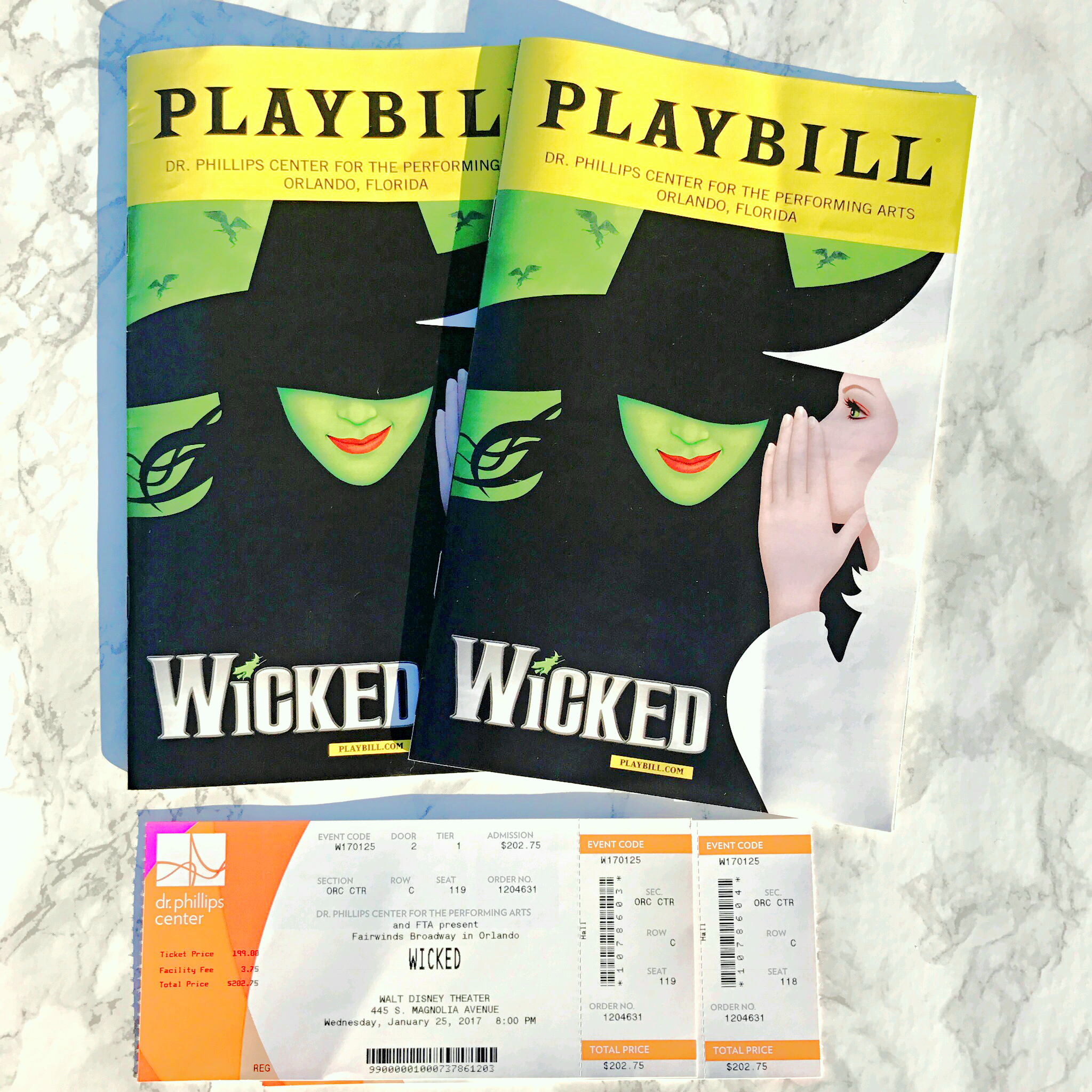 I thought it was only appropriate that I wear some green and black to show my love for the wonderful Elphaba, plus I love an excuse to get dressed up. This suit is mix matched, but paired together so wonderfully. My hubs got me this tuxedo blazer as a 2015 Christmas present from H&M (and it's less than $20 right now!!!) and then I found these tuxedo pants by Halogen on sale at Nordstrom a few months back. The pants are sold out, but I will link some similar ones at the bottom of the post. This green sweater tank was a steal from Forever 21 (gosh I love that store) and my heels I wore for last New Years. How do you like my pull through braid??? Yup first time for this hairstyle and it was actually super easy.
Here is the awesome tutorial by Sweethearts Hair Design that I watched to make the magic happen!! I also used this makeup video by Angela Lanter to get a bit of an idea on how I wanted to do my makeup!! So go check this gorgeous lady out!!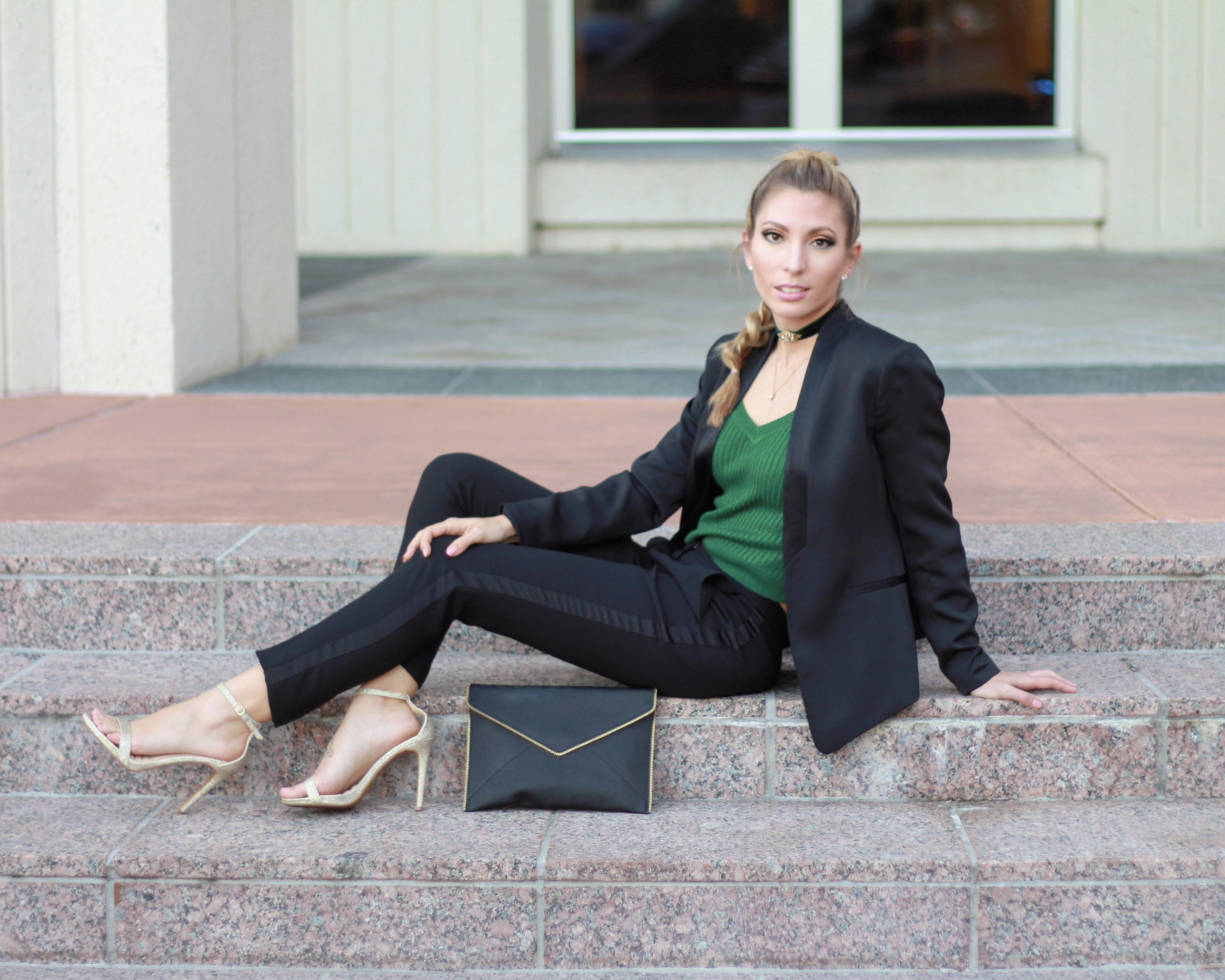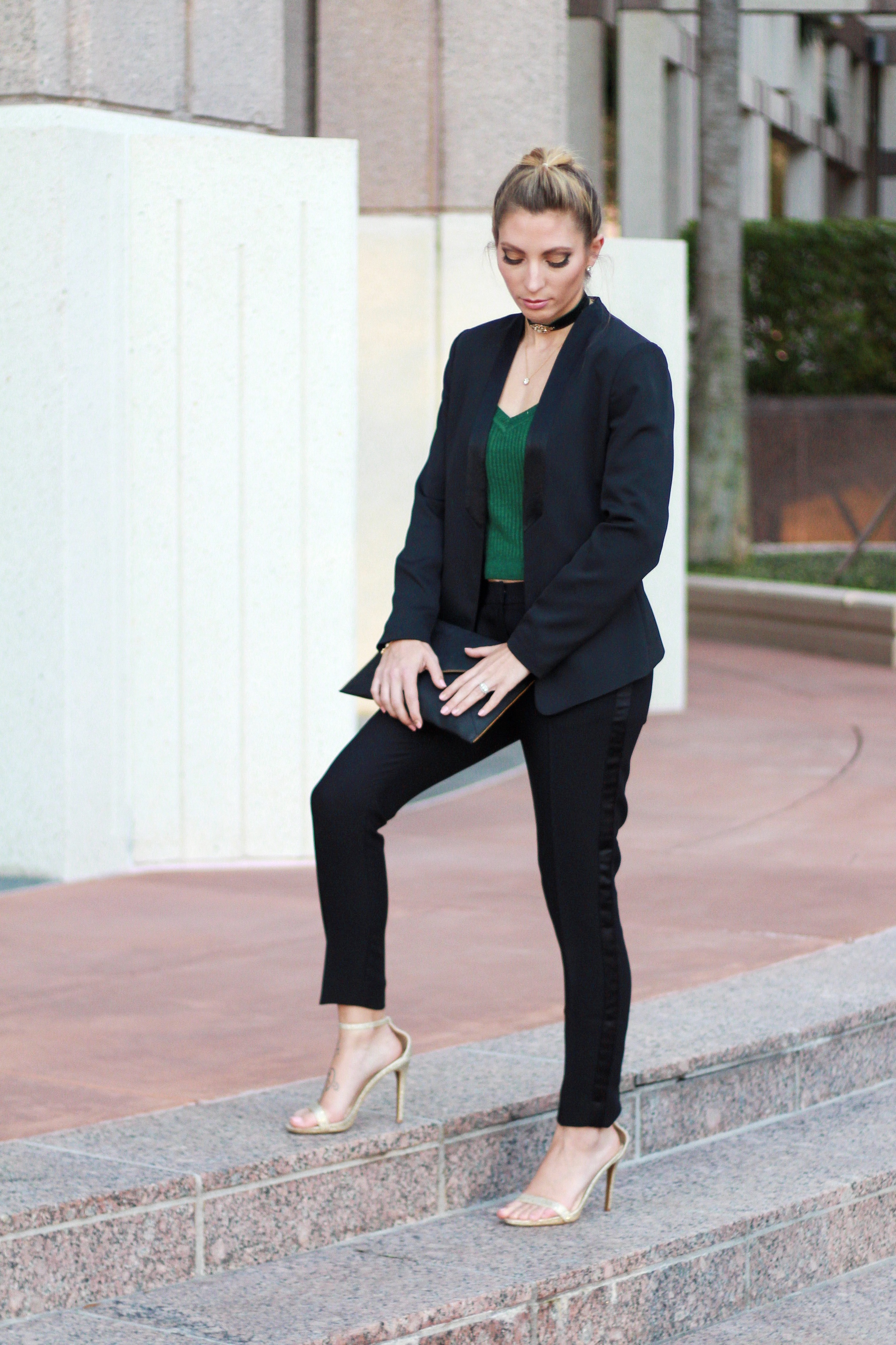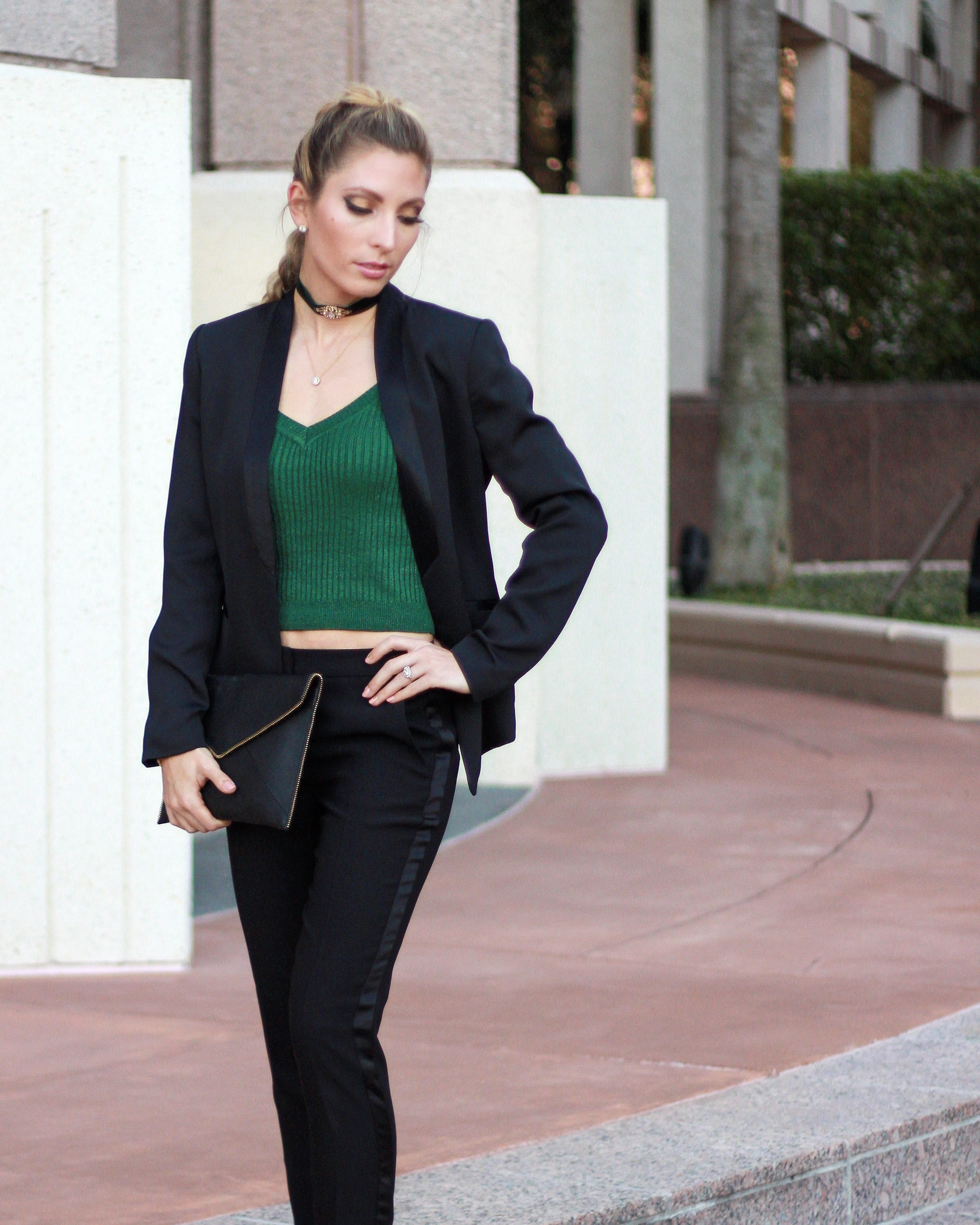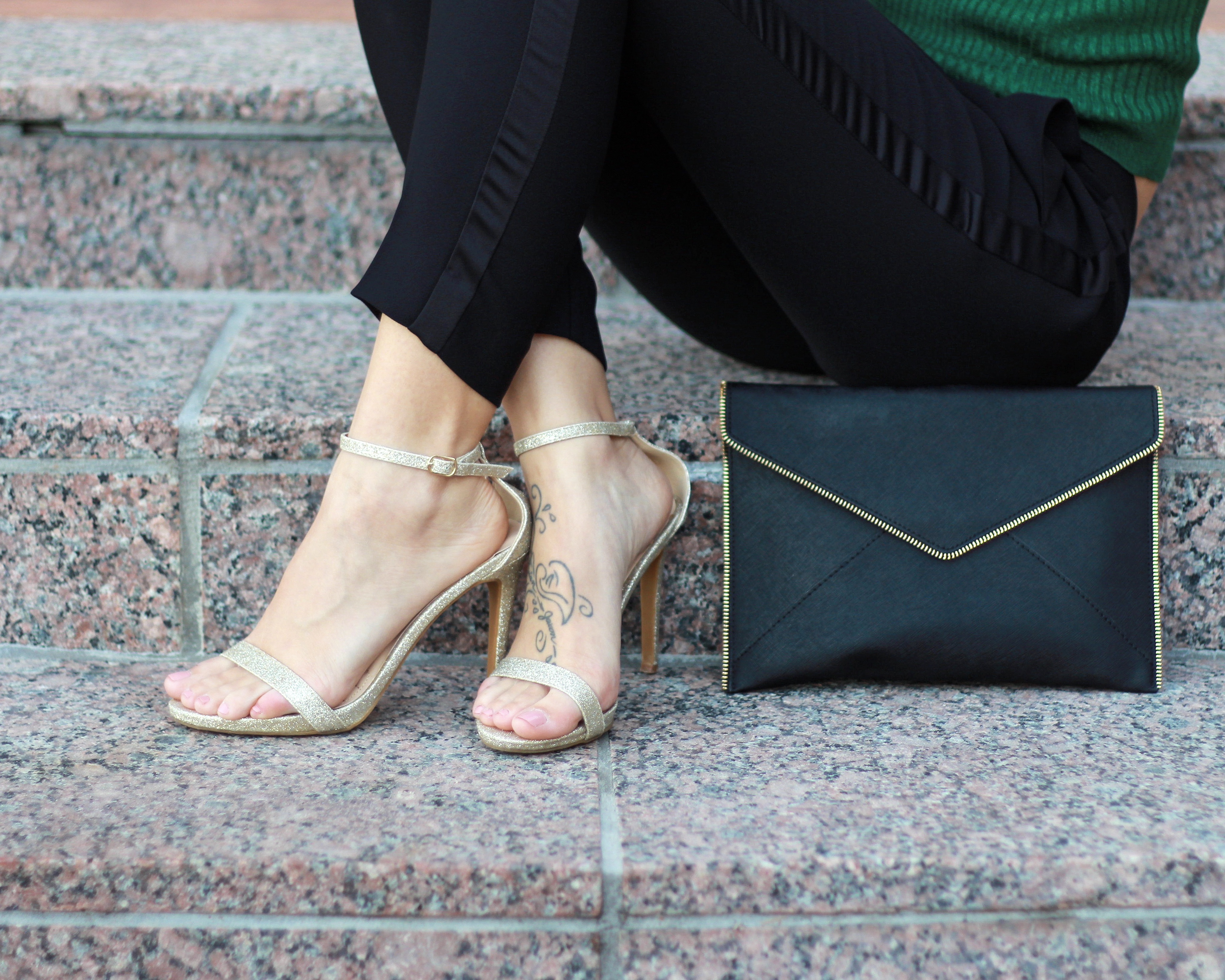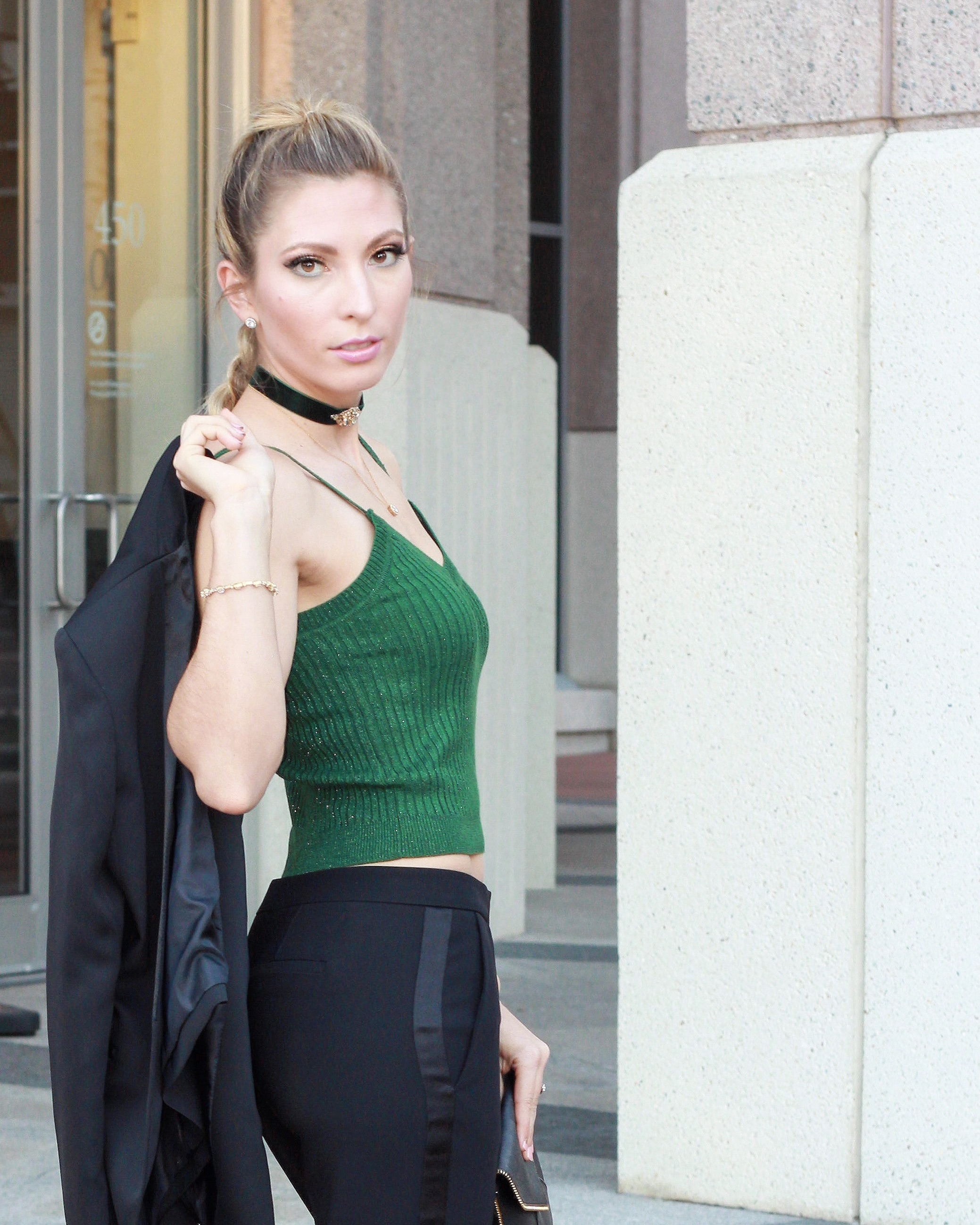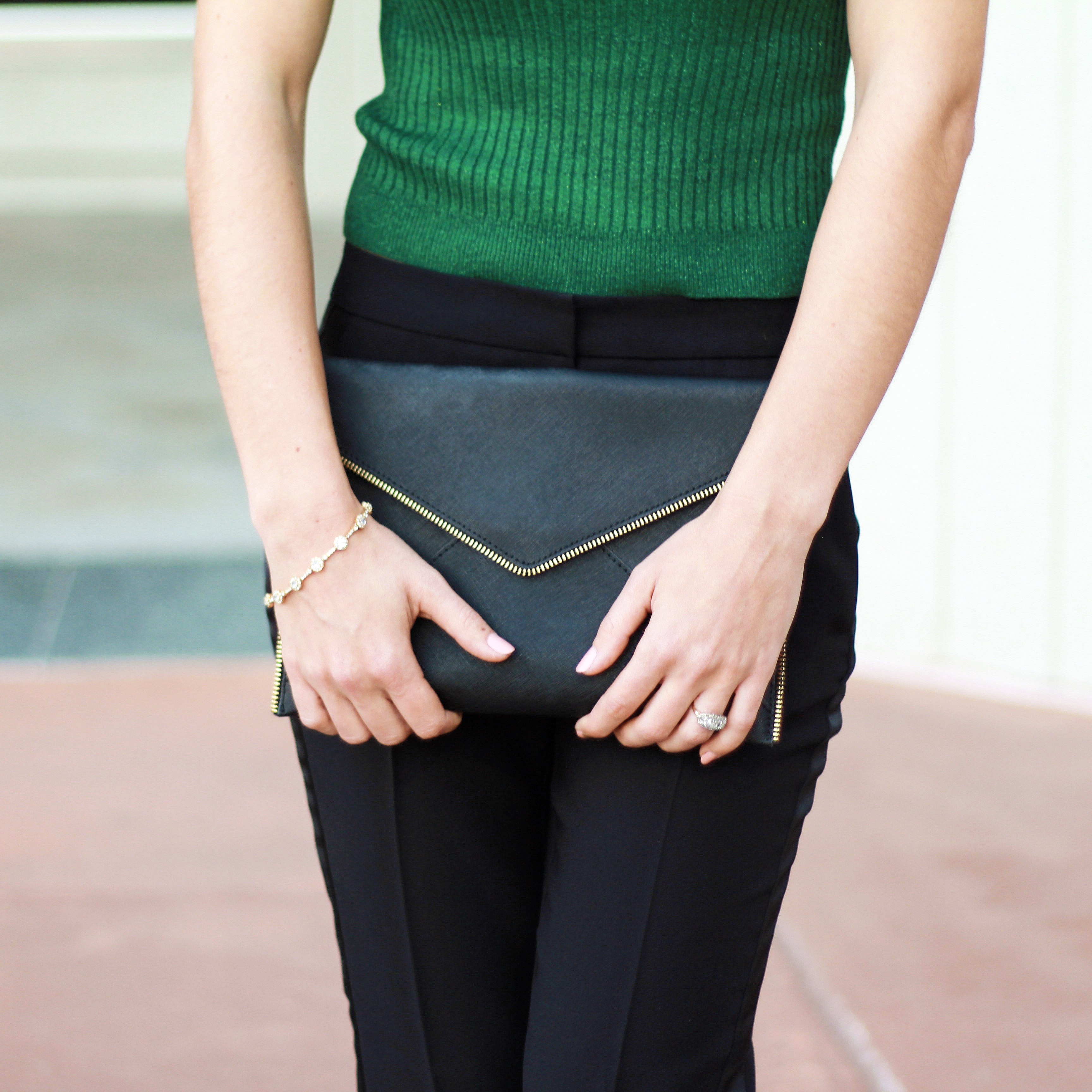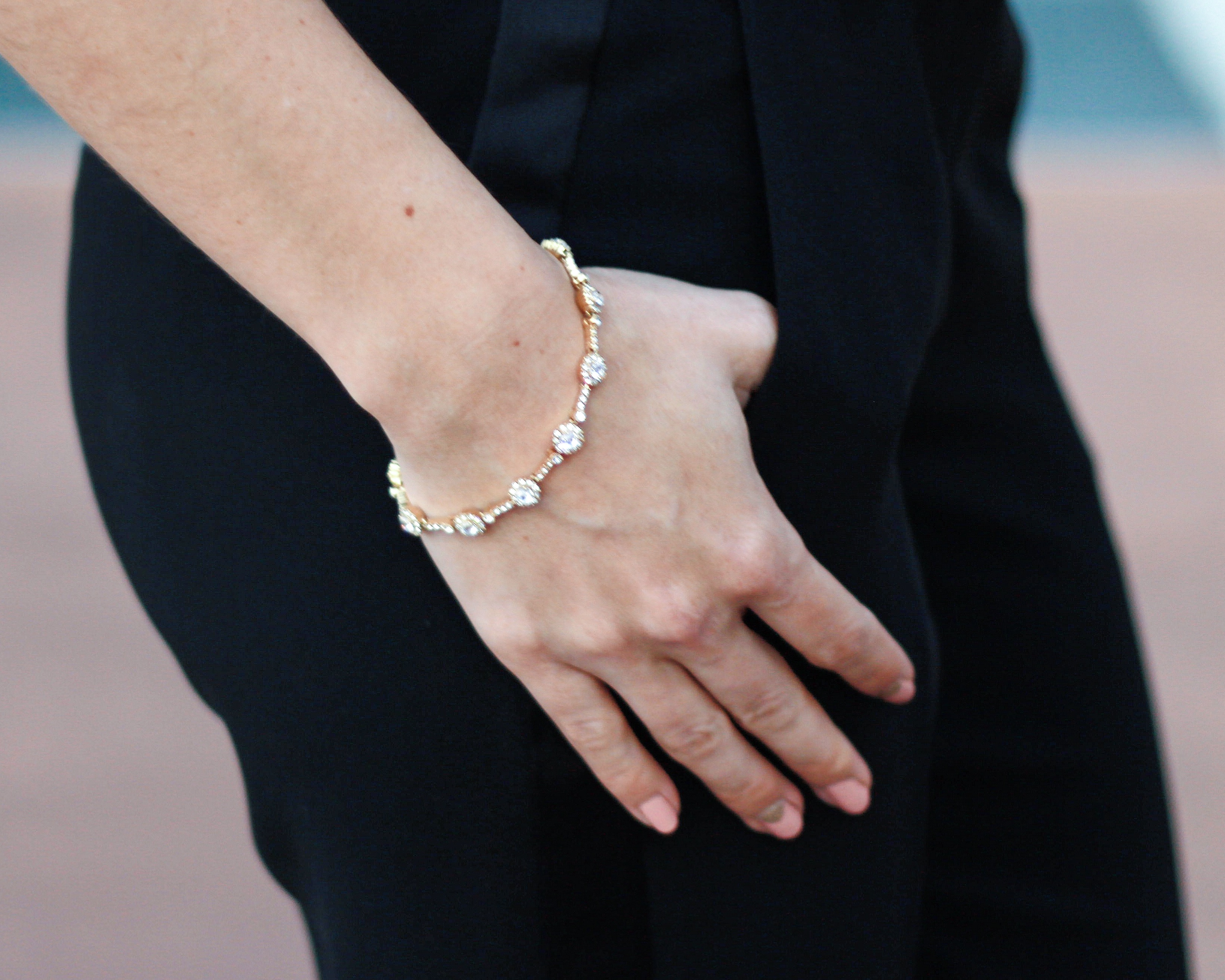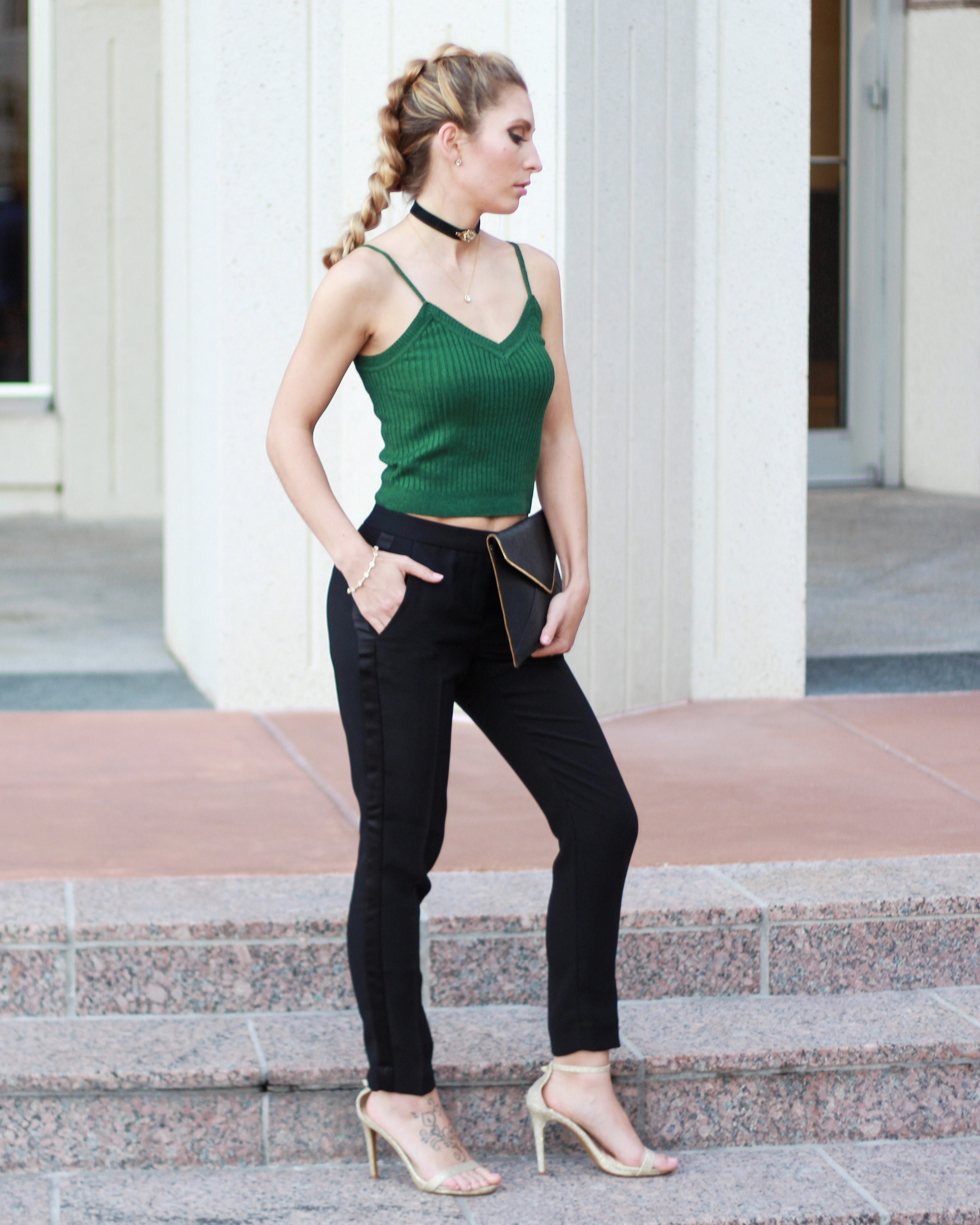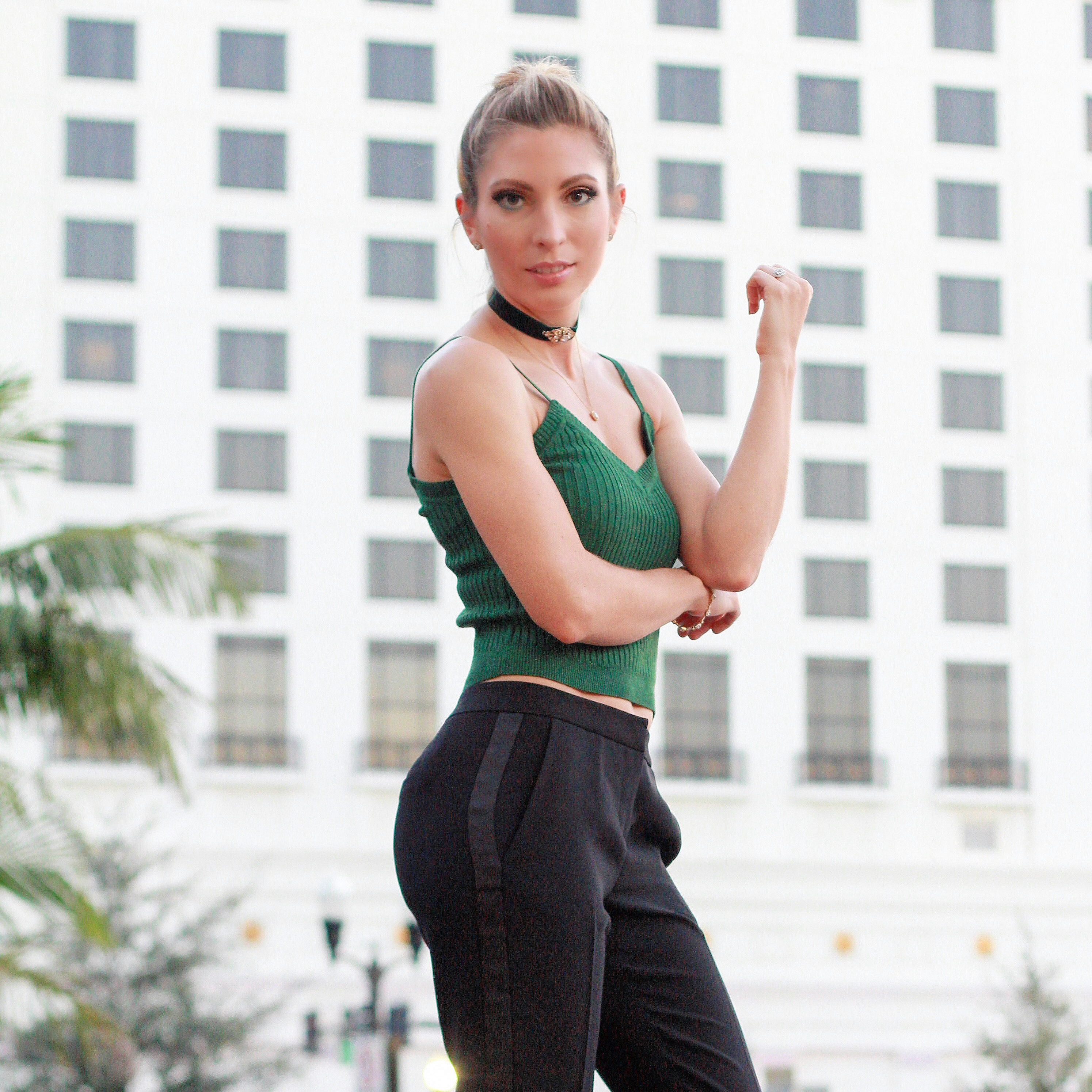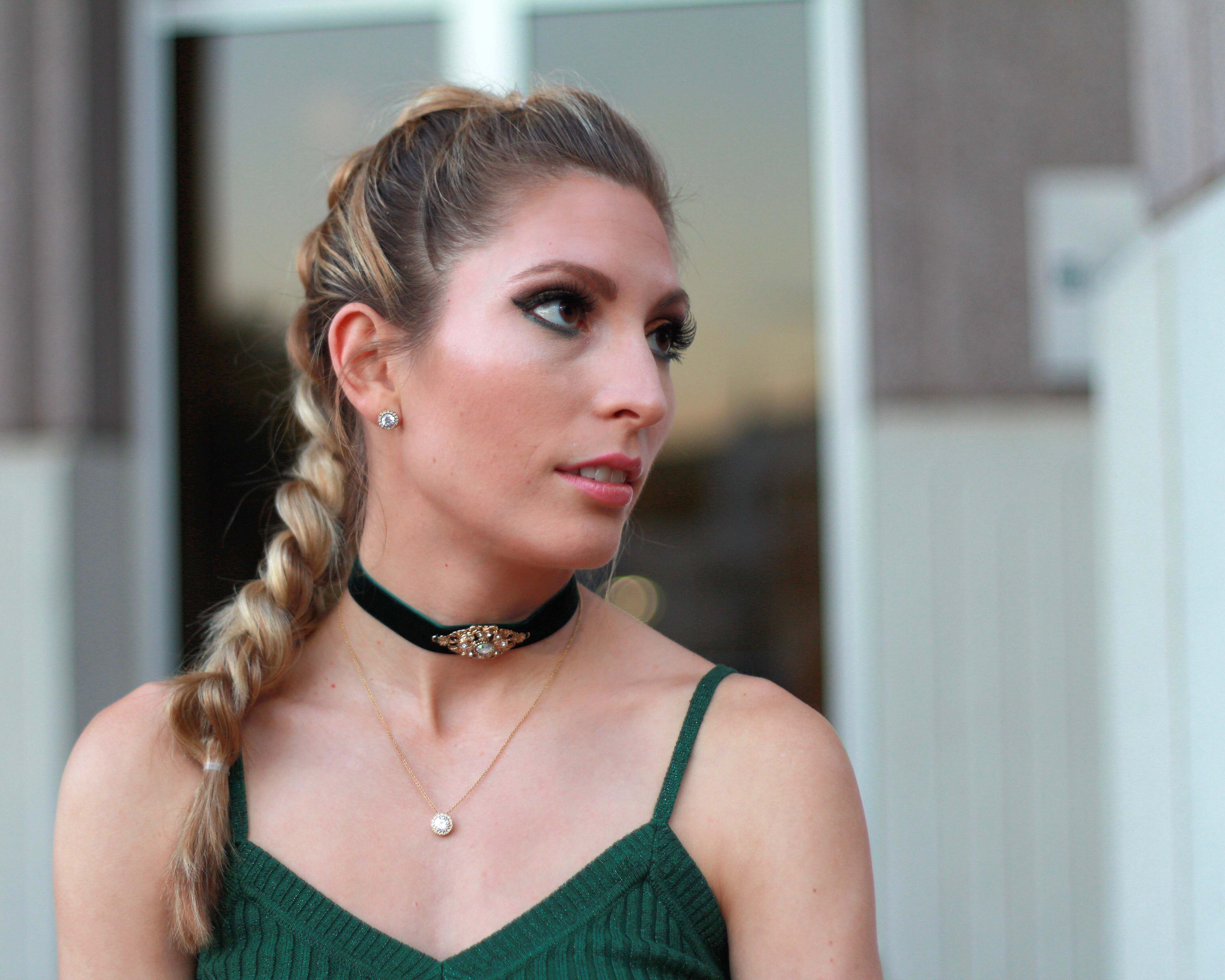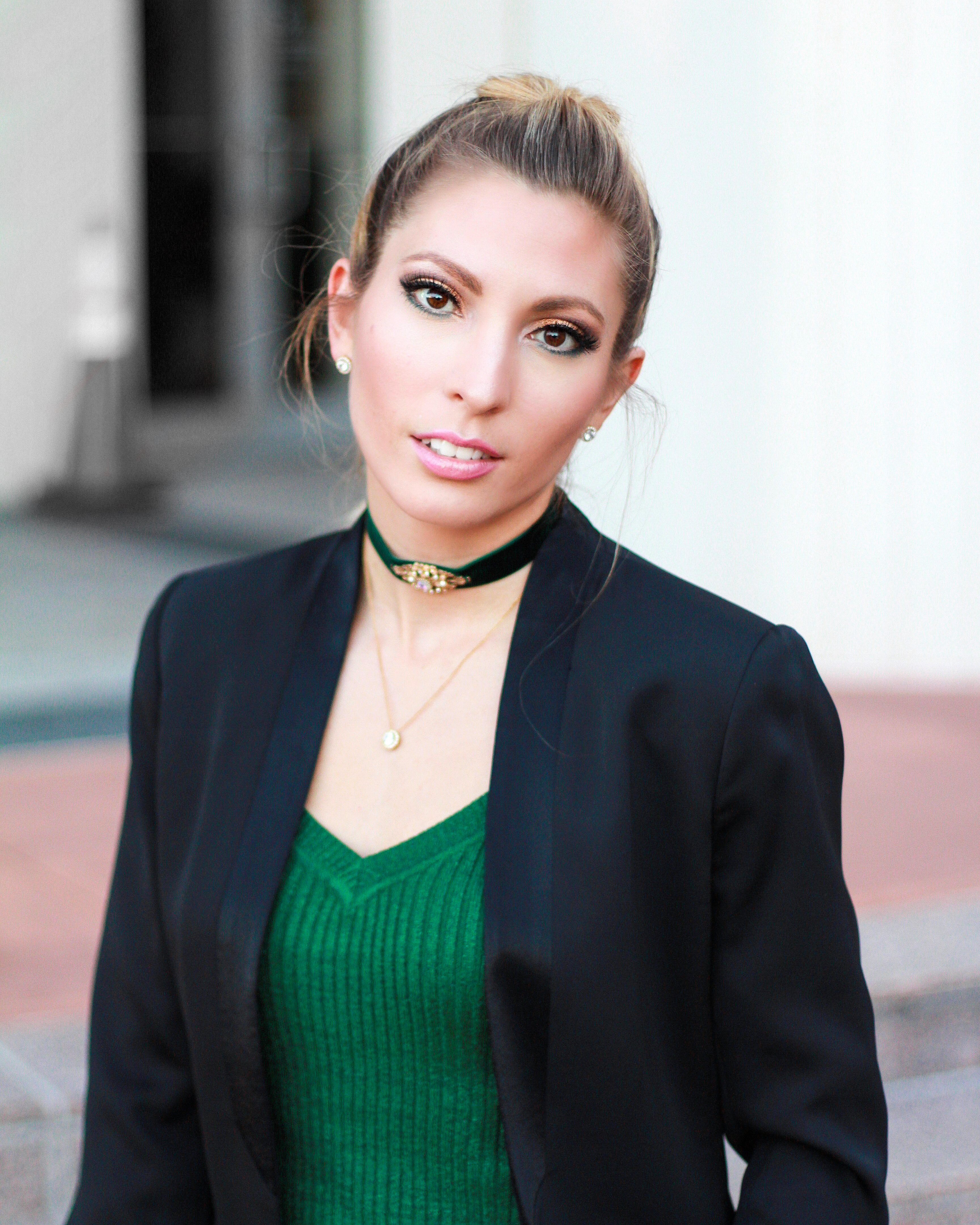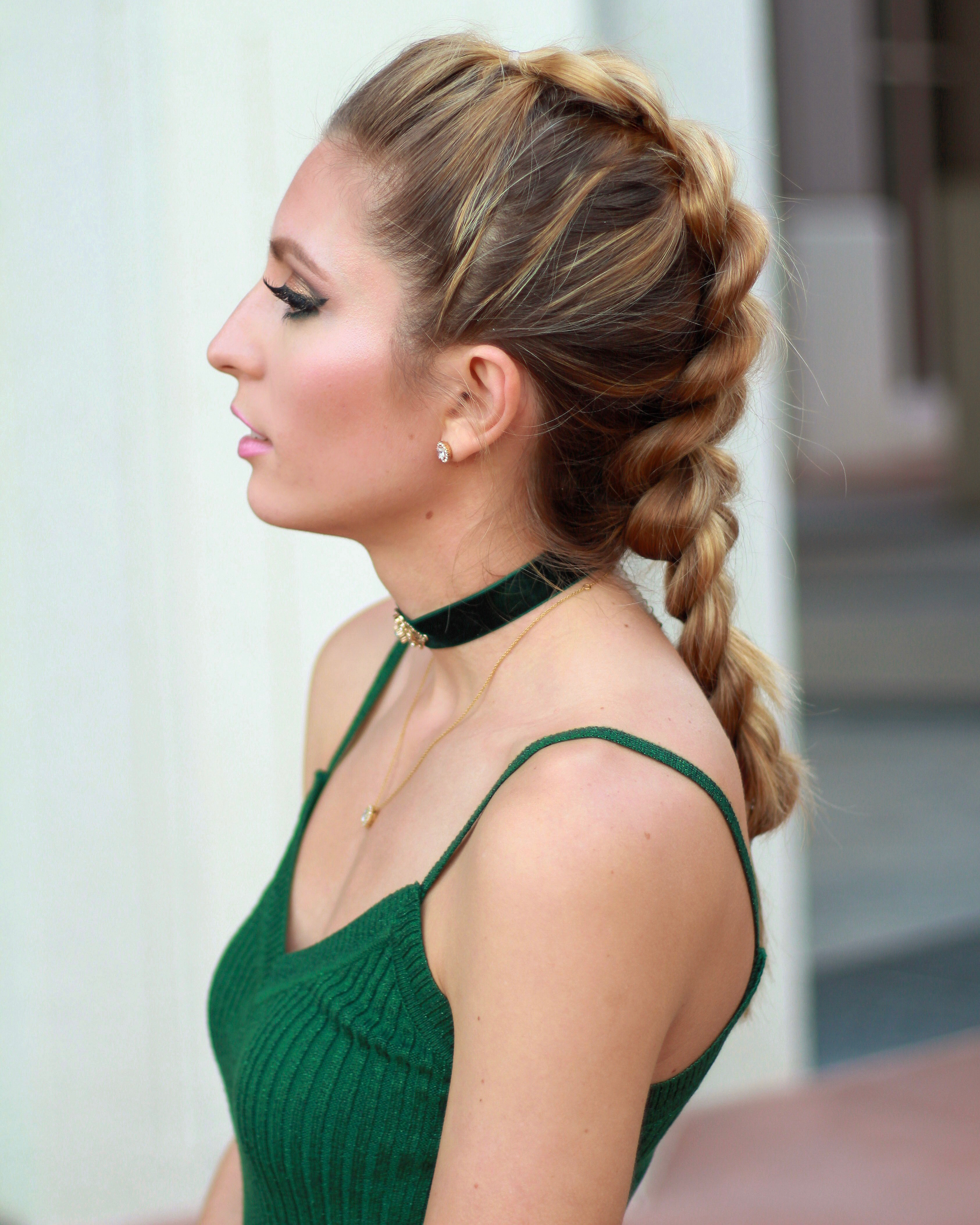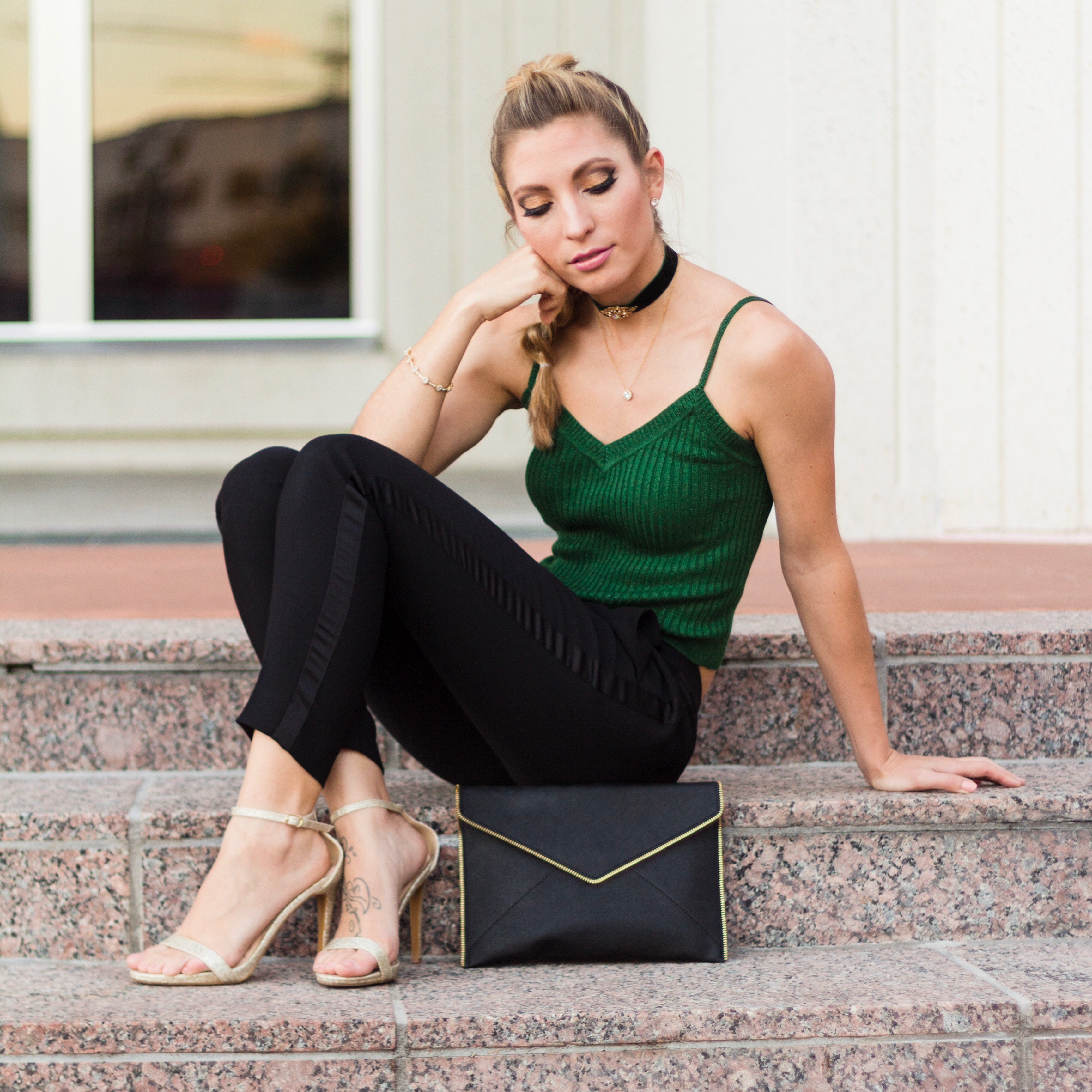 Jacket / Pants / Top Sold Out Similar / Similar Heels
Bracelet Similar / Earrings / Necklace / Choker Similar / Clutch
**Photography by Blake Hall & Gil Sturgis of Bodyscape Photography
FINANCIAL TIP
6 Tips for Saving on Holiday Shopping
Start Early – This one is big which is why I thought I would share these tips with you now at the beginning of the year! Don't wait to do your holiday shopping, because a lot of times things are sold out, or things aren't on sale. If you shop for people throughout the year, then you can space out your spending, get bargains, and make sure you are getting each person the right thoughtful gift.
Set a Budget – Make sure you know what you can spend and then budget it out per person, or make a list of the gifts you plan on buying. This way you aren't overspending at the last minute and you know when you need to say no, or keep shopping around.
Research Products Online – Check product reviews and look on all different sites for items. Many times you can find items cheaper online and with free shipping. Amazon prime is one of my favorite ways to shop.
It Comes in Threes – When you find an item that you want to buy, look for it at two other places as well. This way you know if you are getting the best deal. You don't want to buy the item at the first place you saw it even if it's on sale. I have been able to get items for 50% less sometimes just by shopping around.
Keep Track of the Sales – Just because there is a sale doesn't mean you have to go shopping, but I always like to check out if there are any items I am specifically looking for when sales are going on. I have found a lot of great gifts for people that I stock away for Christmas just by shopping sales throughout the year. One of the big ones is the Nordstrom Anniversary Sale every July-August.
Use the Right Card – Now I am never going to tell you to shop via credit card to spend more than you can afford. My suggestion is to not spend more than you can pay off within the following 30 days, but many cards offer cash back on your purchases, and this is a great way to make money back from your spending.
I hope these tips help you with any holiday shopping. Valentine's Day is right around the corner, so don't save your shopping for the last minute people!! You could also be creative and make a beautiful card, cookies, or a love coupon book! Do you have any helpful tips for saving on holiday shopping?
Happy Friday, Xoxo!
SHOP THE POST: