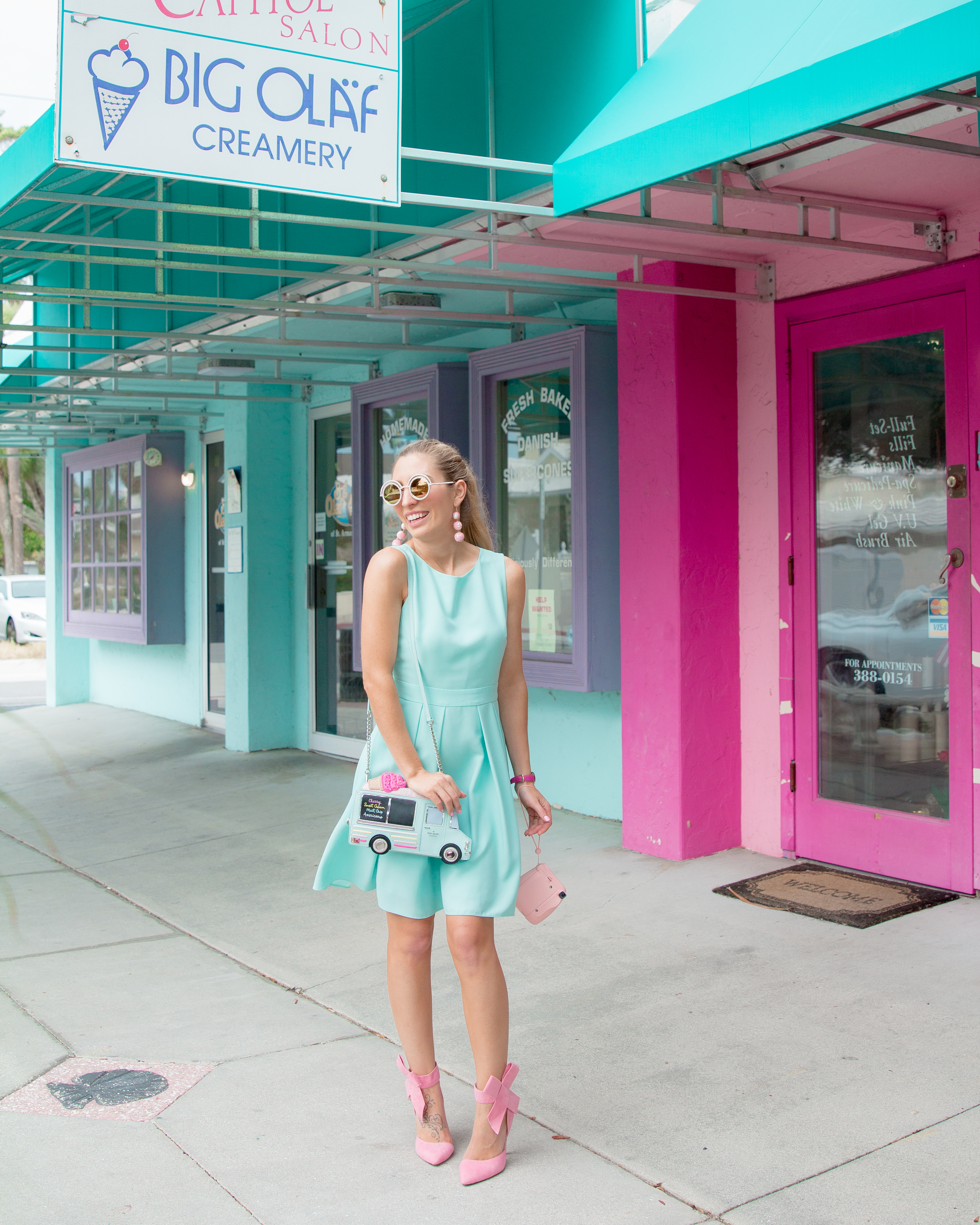 I scream, you scream. We all scream, for ice cream! I remember repeating this over and over in elementary school. Well, I would have to say this look completely encompasses this saying. Who says you need to be wearing red, or pink for Valentine's Day? I think this flirty and girly combination would really make for a great Valentine's/Galentine's outfit! I actually wore this to our Galentine's Getaway this past weekend and I felt so chic.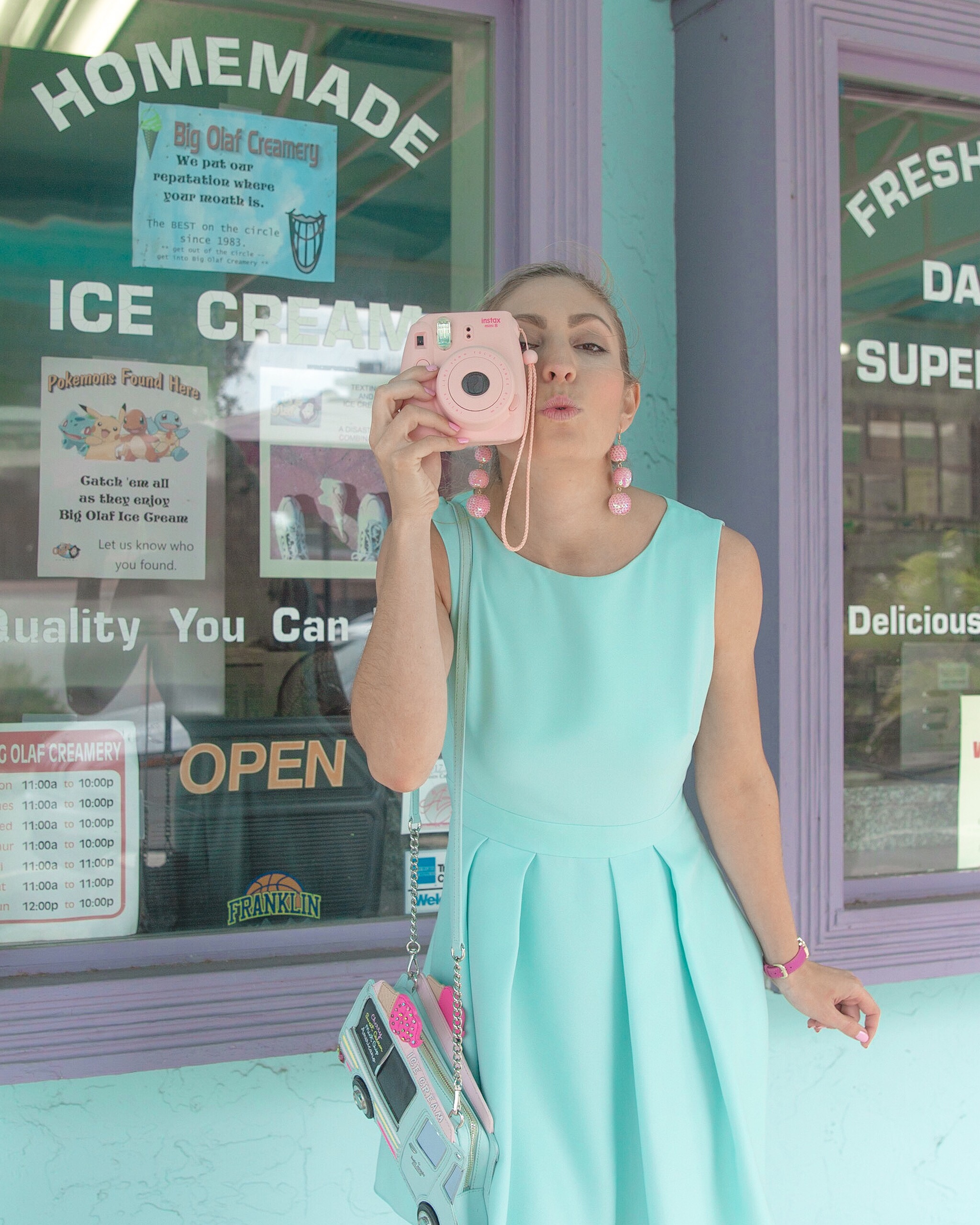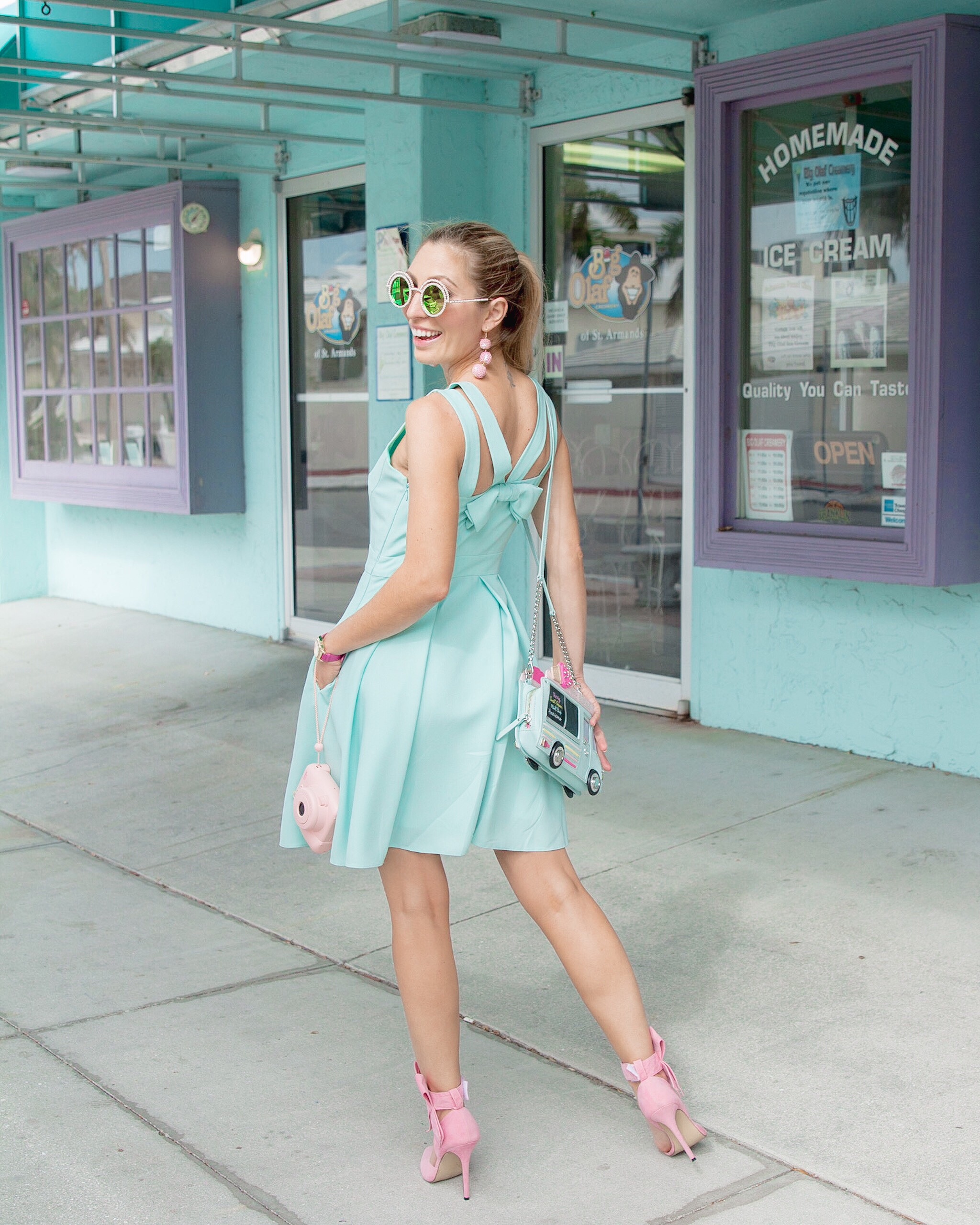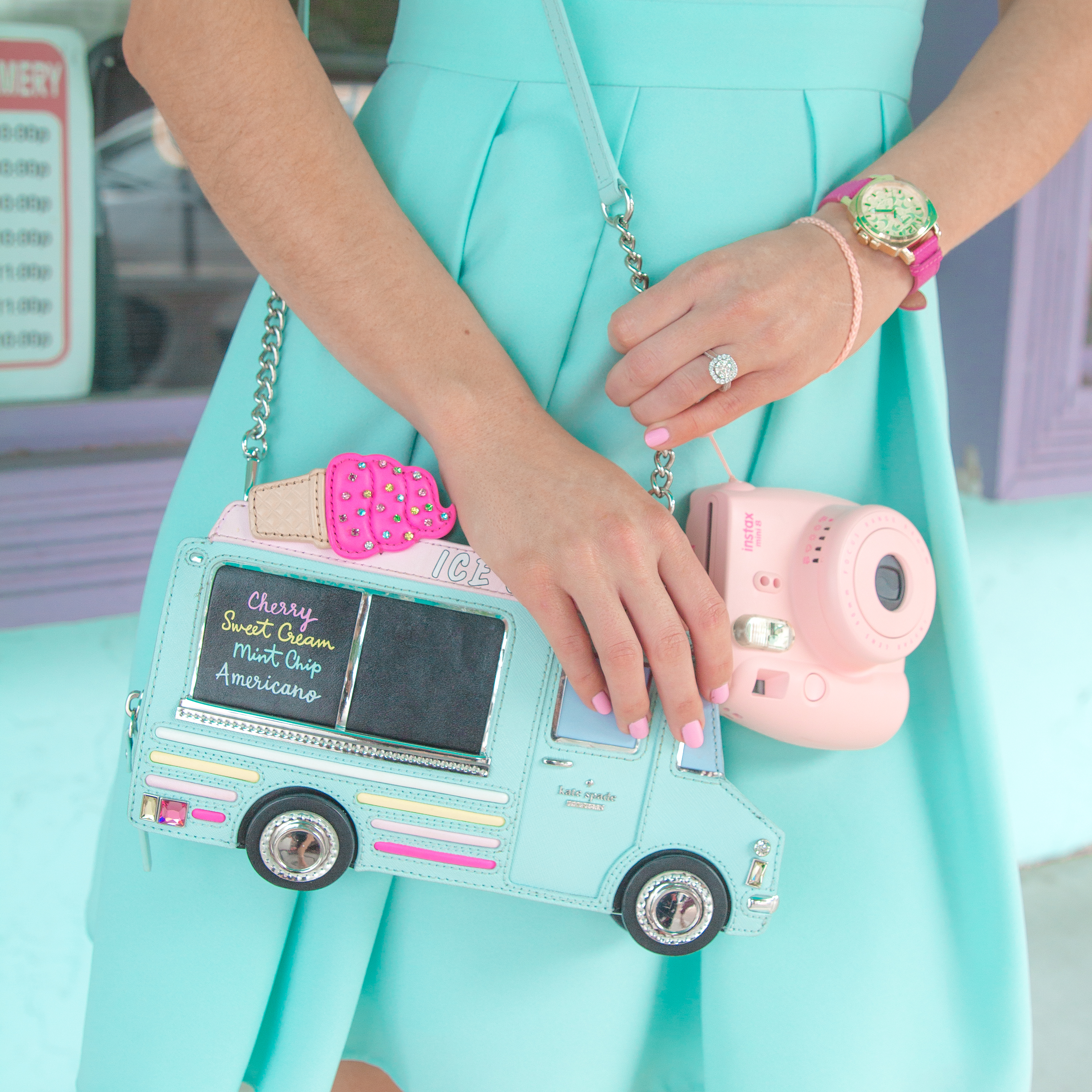 This dress pairs perfectly with the purse because they are both Kate Spade, and from Rent the Runway, so I didn't have to invest a ton of money into a statement style bag. PLUS, how perfect is this ice cream shop we found walking around St. Armand's Circle, which also matched my outfit perfectly?!! This couldn't have been better planned. And one more detail!!! My sunglasses are actually from Betsey Johnson, but they look almost exactly like THESE Chanel sunglasses. I paid only $12 on Amazon for these.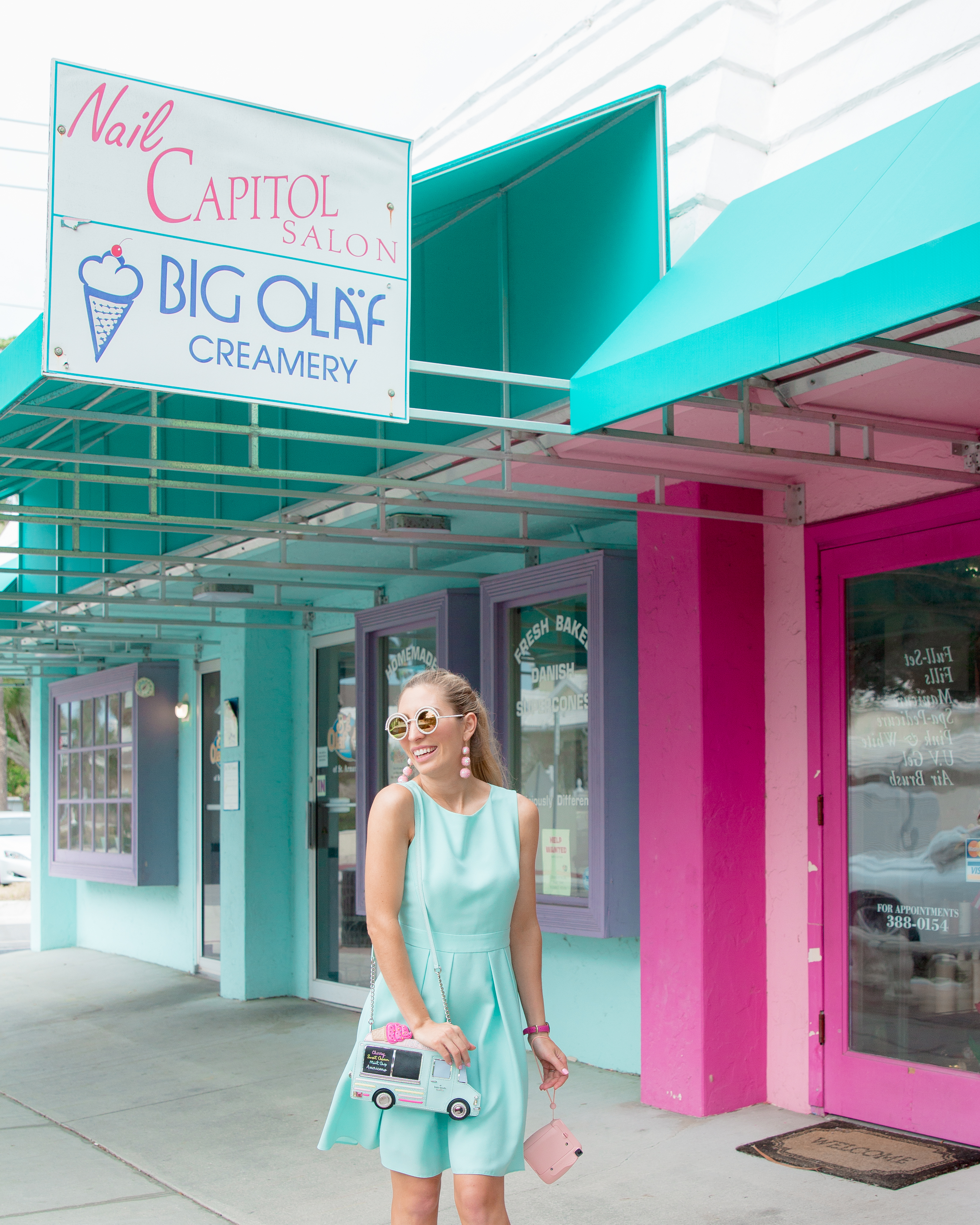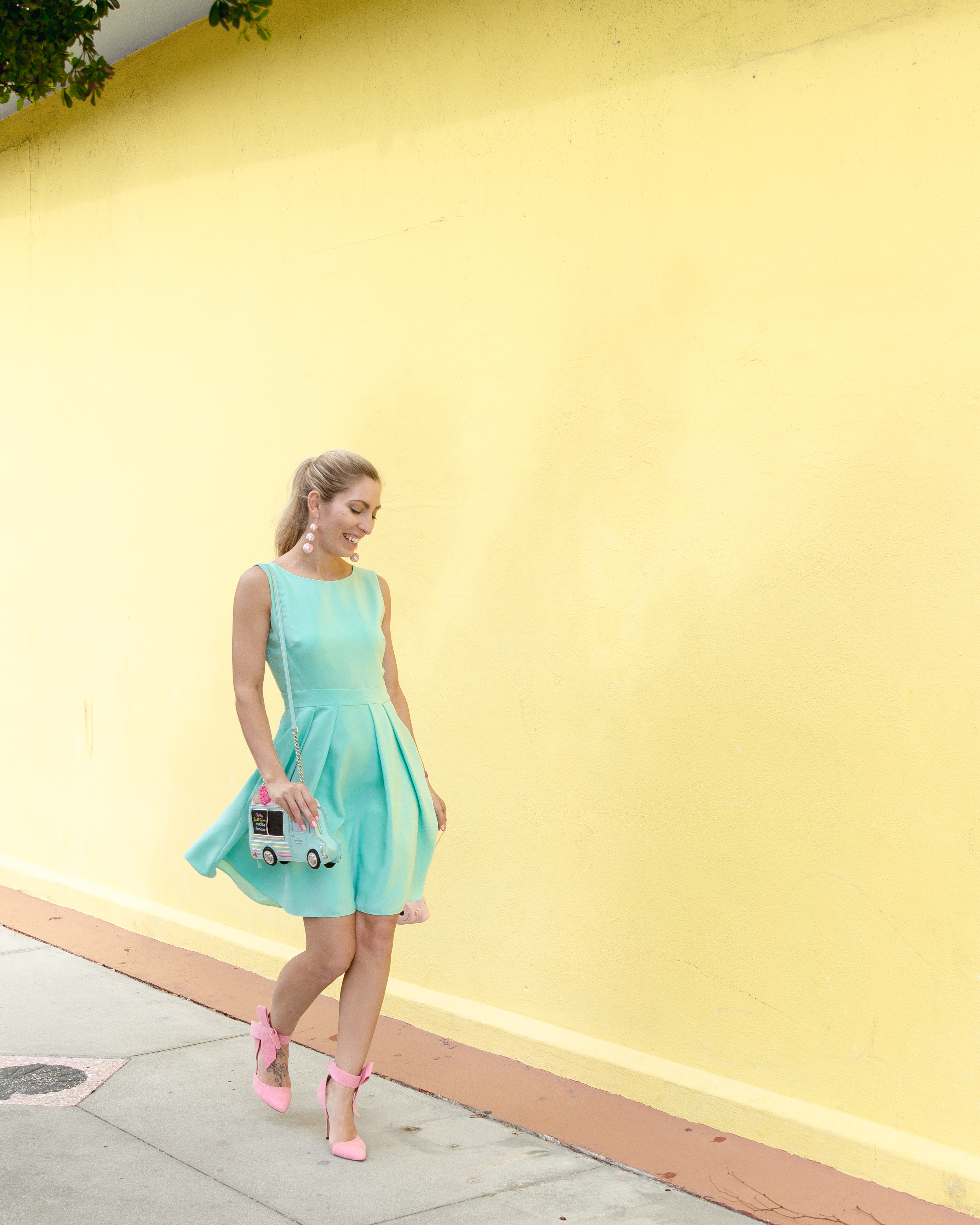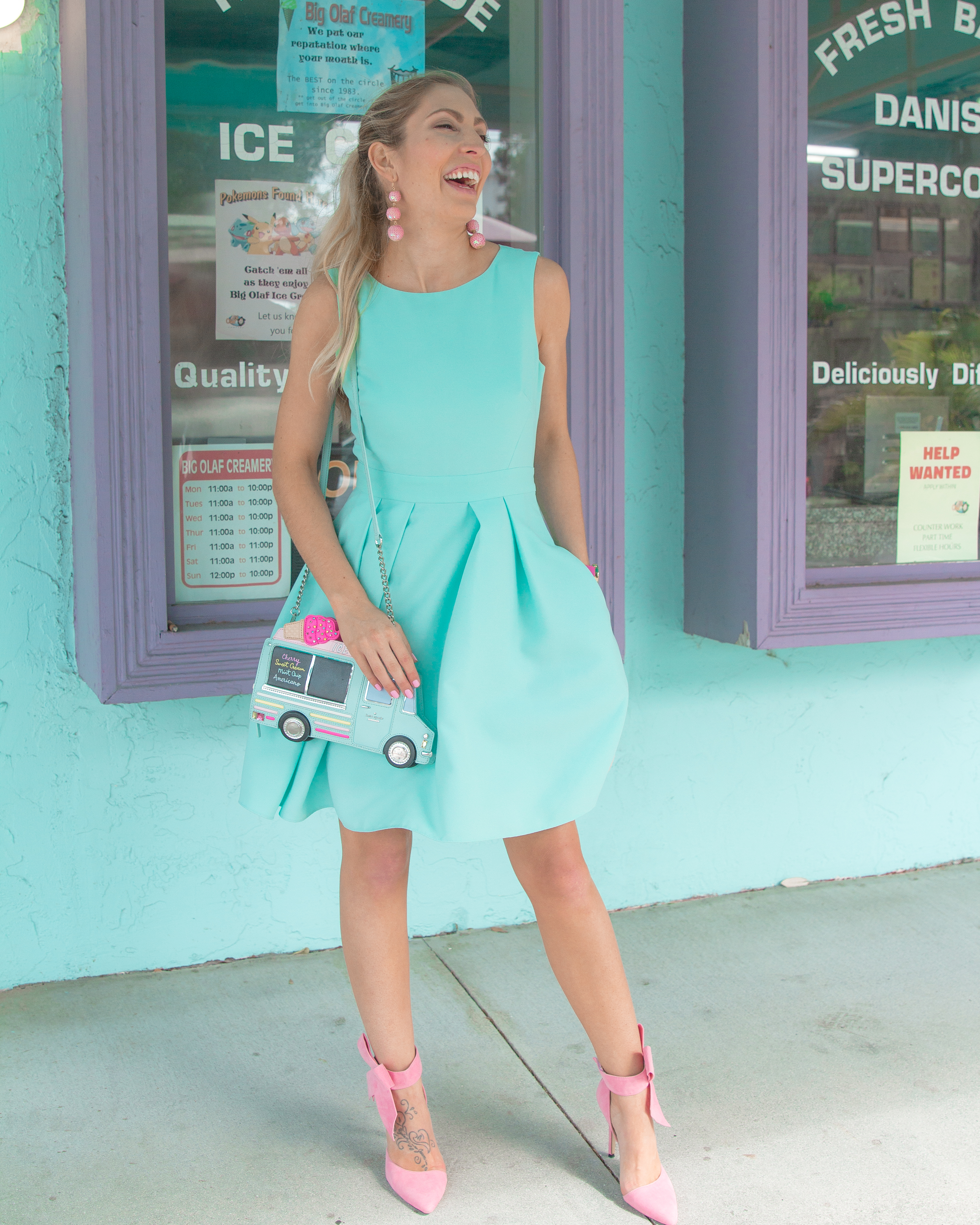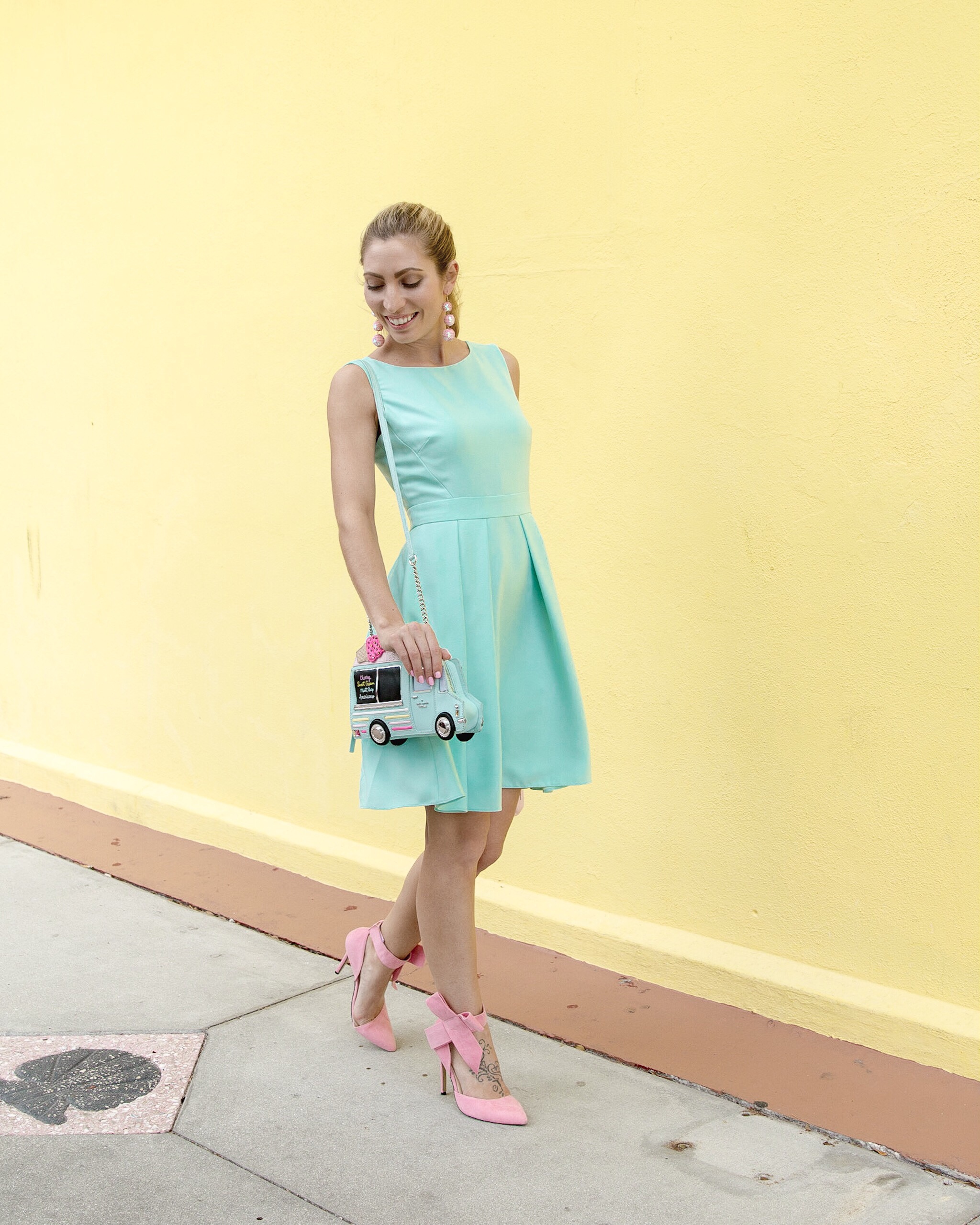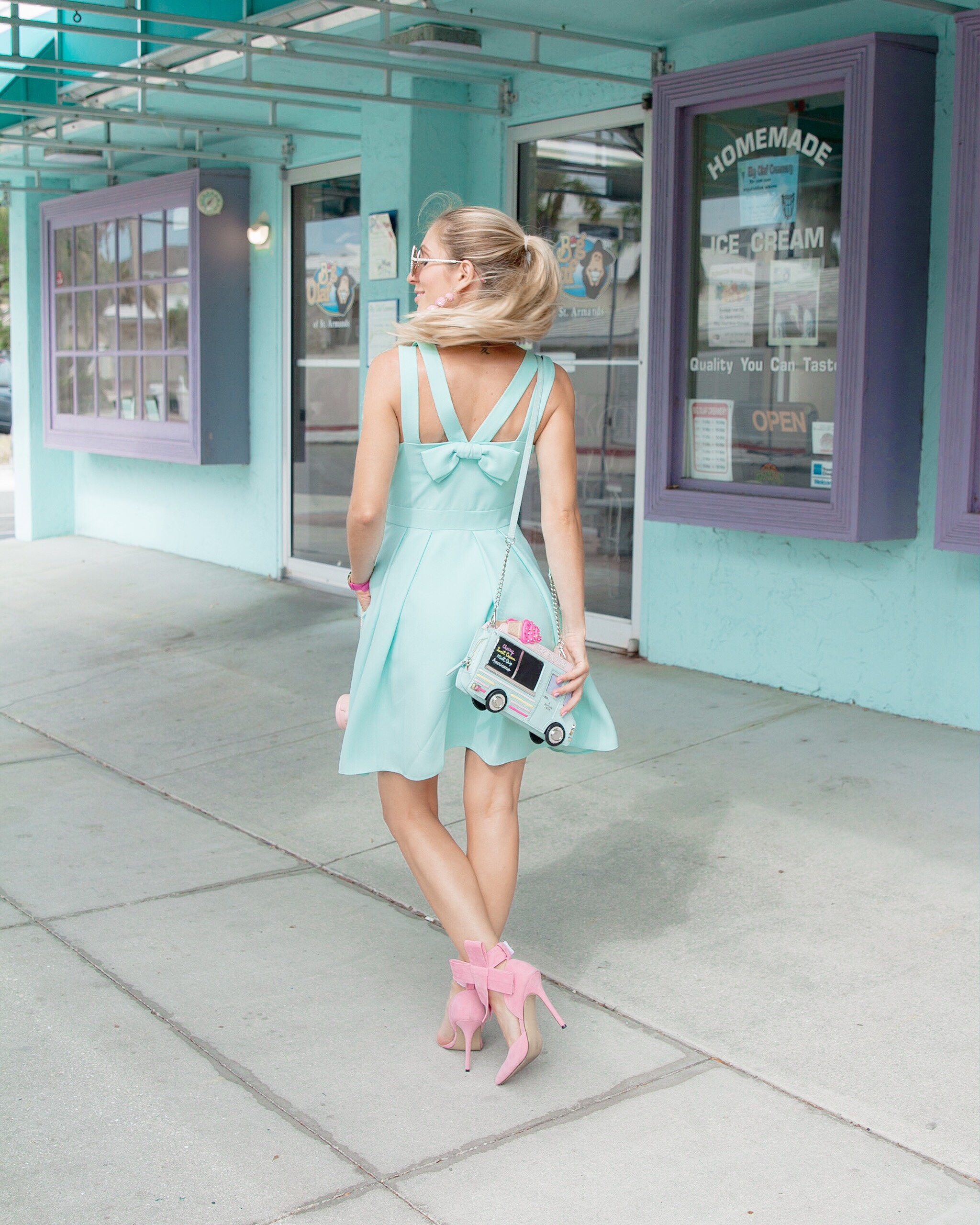 Dress | Purse | Heels | Earrings | Sunglasses | Camera
Do you have any Galentine's, or Valentine's plans yet? I'm off to see the new 50 Shades movie with one of my besties tonight. Then Saturday I have brunch plans at a great restaurant in Orlando called Canvas, a Galentine's nail party, and another girls event on Sunday where we are making our own bouquets. The weekend is jam packed, but I thrive on that.
I hope everyone has a safe and happy weekend!!
*Photos by Ruthie Fonseca.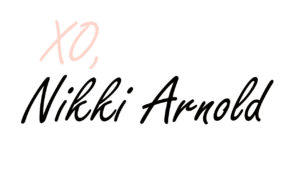 PIN IT