If your office happens to have an annual Christmas party this can be a very fun event to dress up for. But it's not always easy to decide on what to wear and how formal you're supposed to be. You don't want to come off as a bore, or too over the top. In the end dress how you feel comfortable, but here is a very stylish dress that can be office appropriate for a party, or even anytime of the year!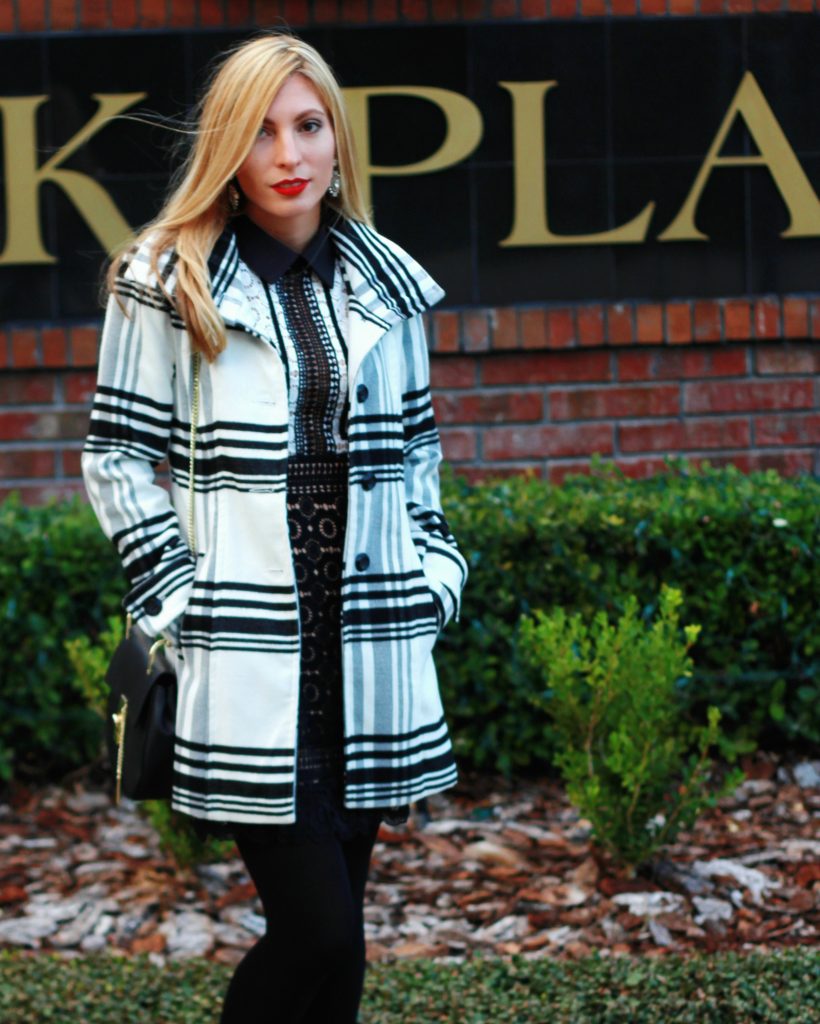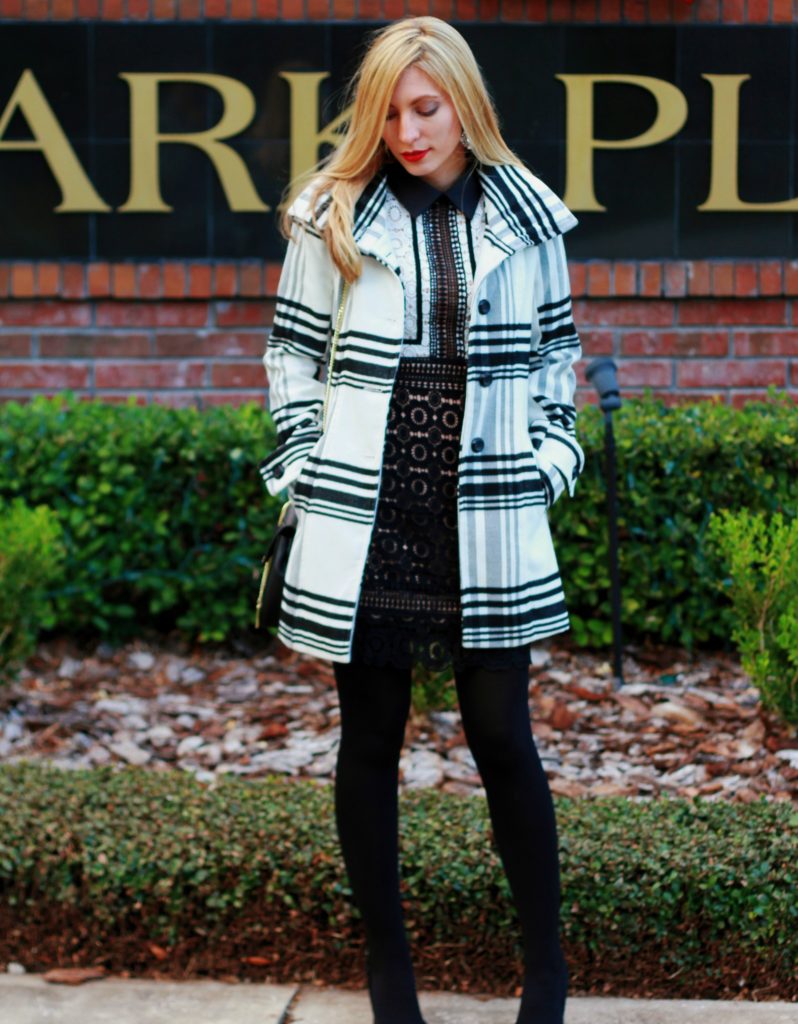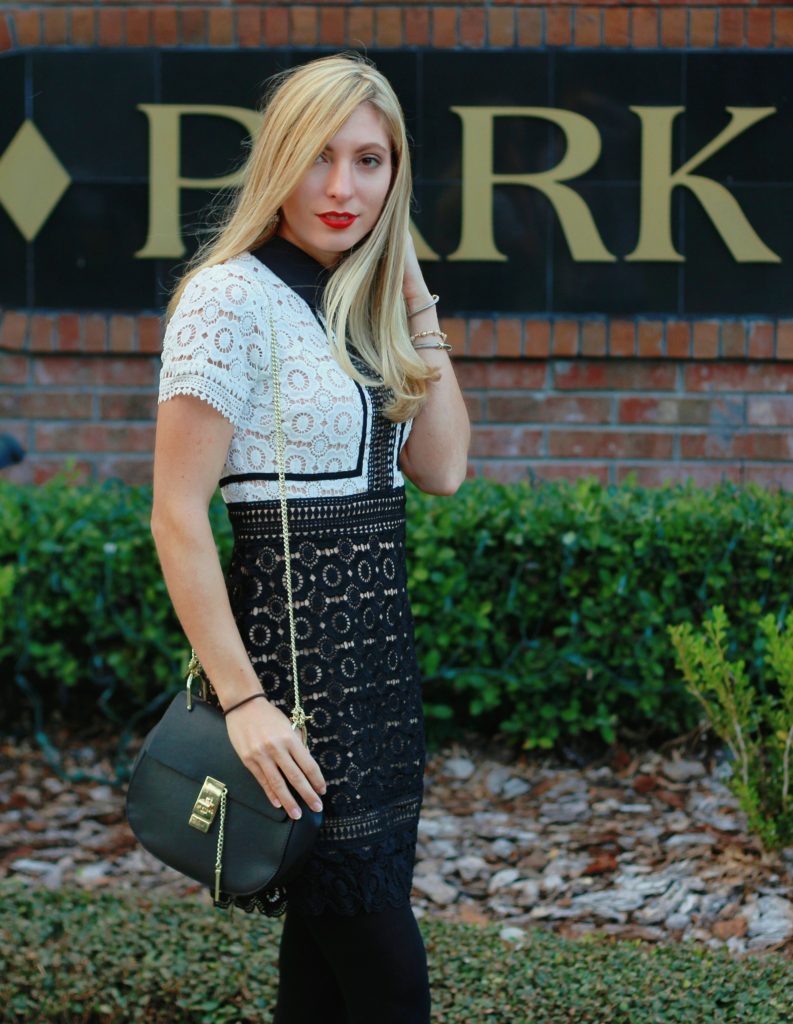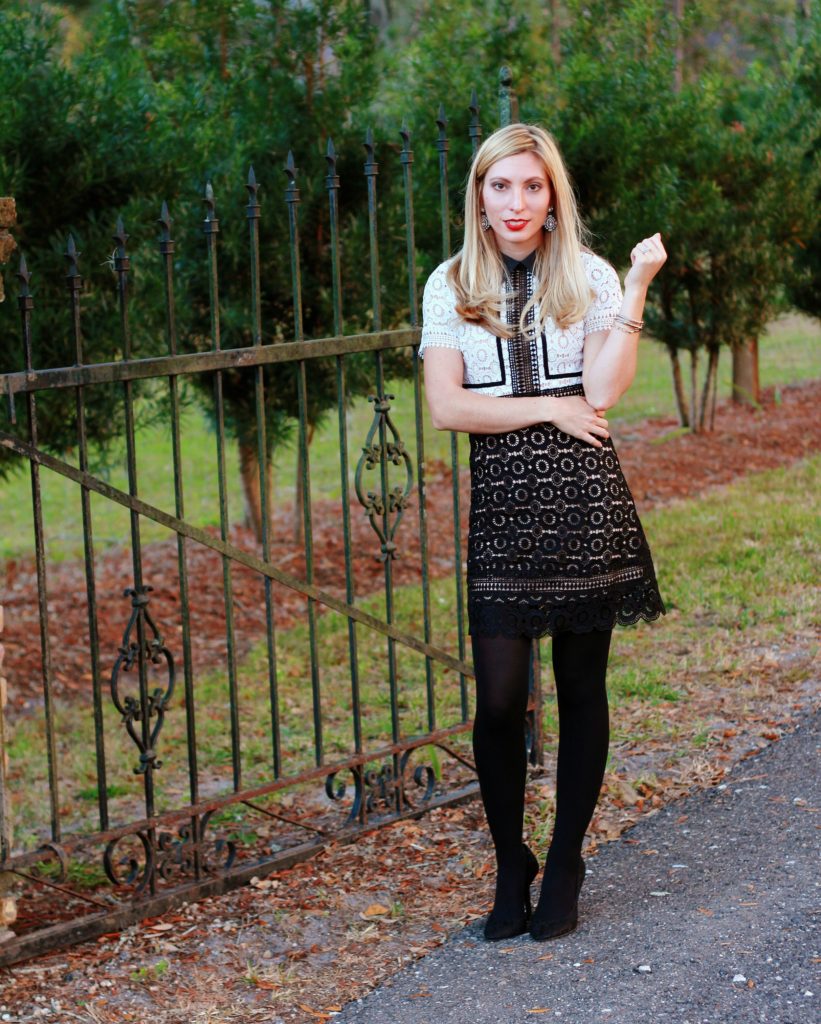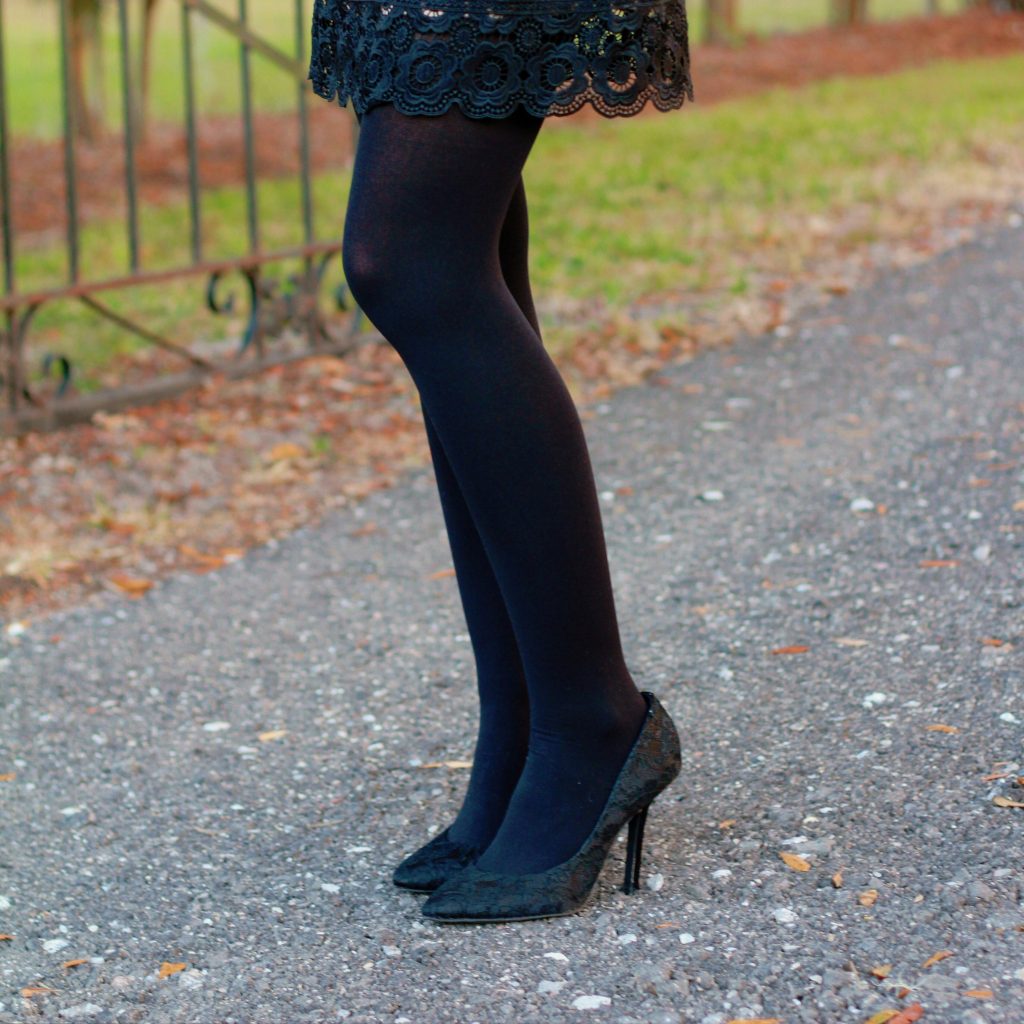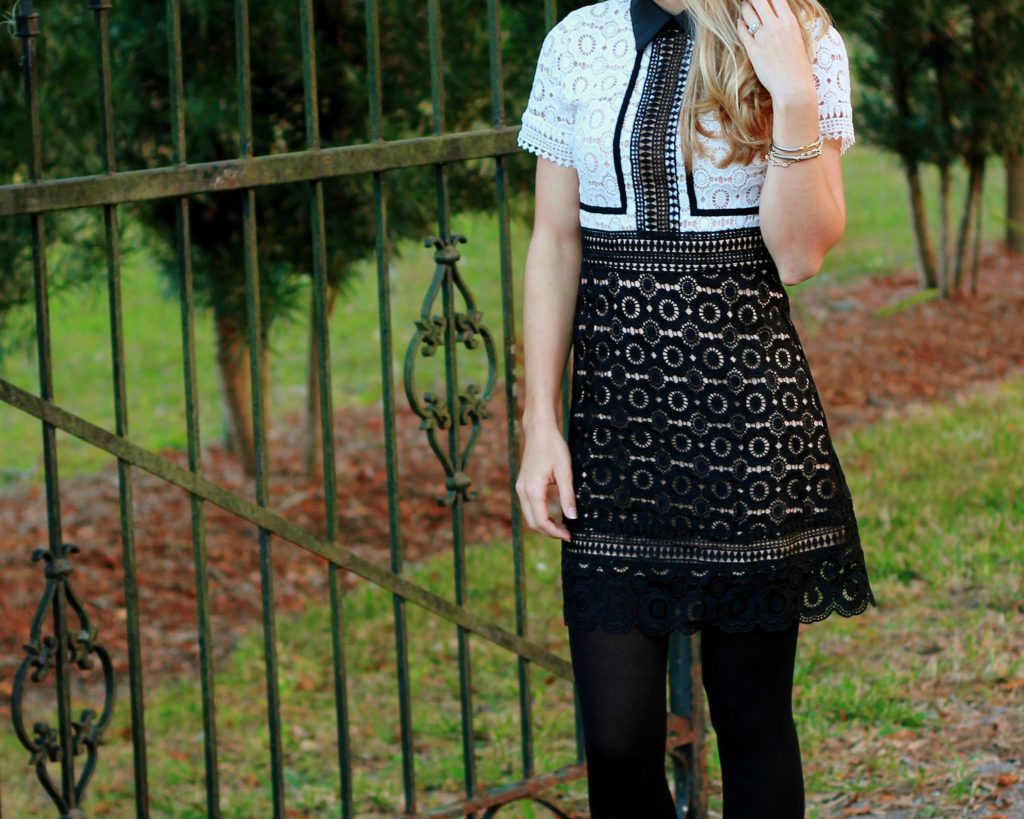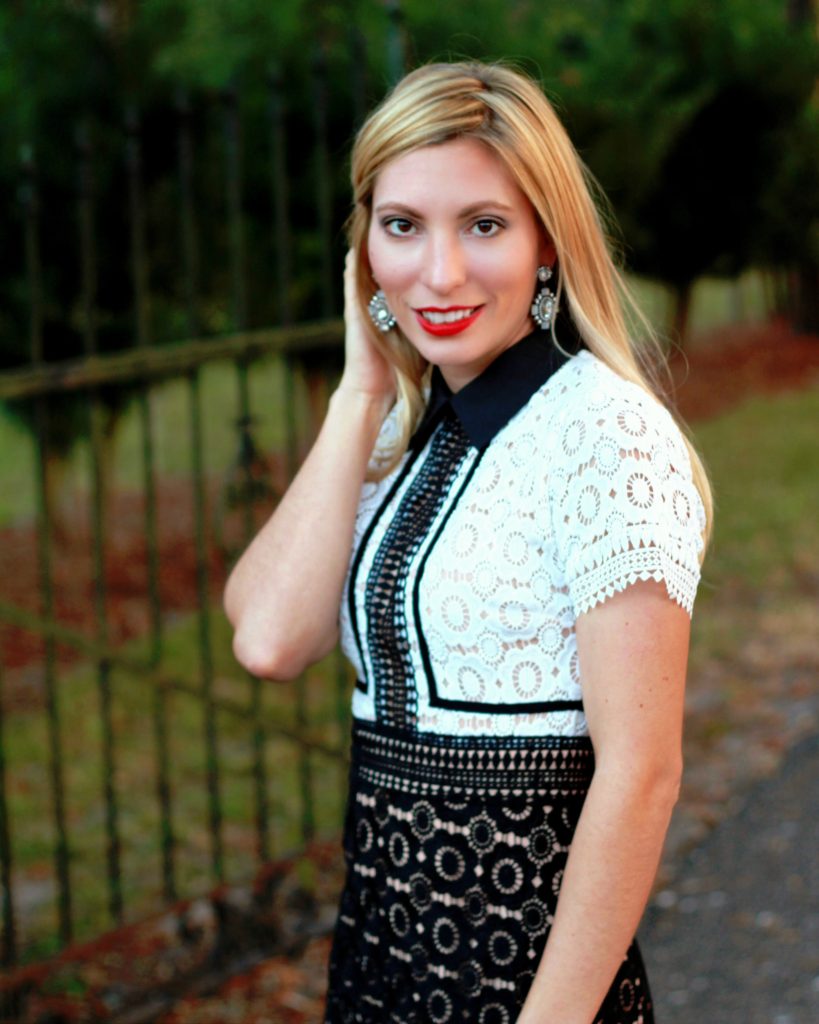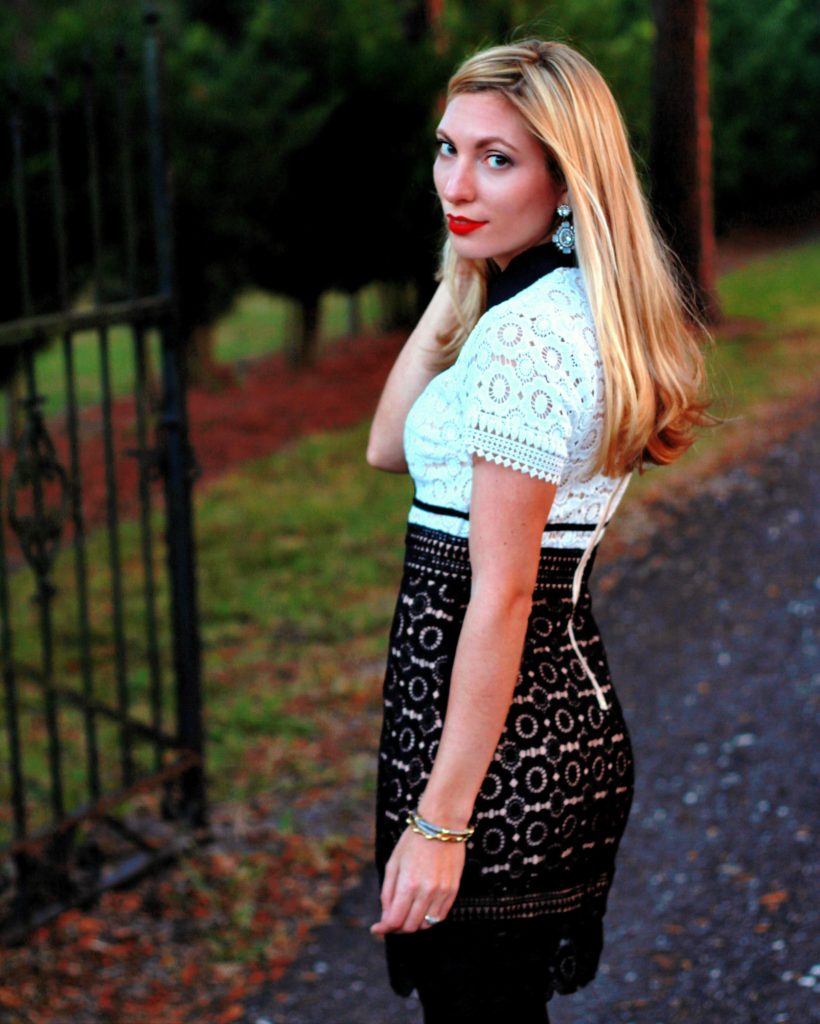 Pumps & Similar / Tights / Earrings / Similar Jacket
Lipgloss – Color is Bae in Red Chili
If wondering what to discuss to avoid awkward silences, when forced to make conversation with that person in a different department you barely have spoken two words to, here is a list of some topics to aid you:
the weather
themselves, people love to talk about themselves 😉
how cold it is outside
how cold it is inside
this weather though…
Ha, look at that, your a pro at holiday party conversation!!
SHOP THE POST:
FINANCIAL TIP
The final holidays are fast approaching, and it can be tough to make time to organize all your finances. Though it seems like the easiest solution to simply push off your financial planning until next year and lump it all together with your other New Year's resolutions, there are a few financial moves you can contemplate before year end.
Max out your retirement plan. Most people's income is from their W-2 job. Many people receive an annual bonus in December. In order to minimize your tax liability and maintain that retirement money, you can put that bonus towards your company 401(k) plan—and the max for 2016 is $18,000. This is something you can update anytime throughout the year, not just during open enrollment.
Review health insurance and your HSA. If after maxing out your 401(k) plan you have income left you still want to reduce, then why not max out your HSA to minimize your tax liability. You would need to meet with your health insurance agent during annual enrollment to review the health insurance plan.
Check your FSA balance. This one I haven't been the best at this year and today, since I am off work early, I plan on running to the eye doctor and purchasing contacts with the rest of mine. With a flexible spending account (FSA) you are not allowed to carry over a balance into 2017 and you don't want to lose any of your money. Therefore, make sure to check your balance and purchase any medical items that you can use it on, or pay towards child care for the dependent care side of it.
Be charitable and give! There are some great tax benefits of gifting cash, or other assets, to charity. Therefore, why not give donations in peoples names as Christmas gifts!? Or, do you have any items that you need to drop off at Goodwill? You may want to hurry up and get that done, in order to help minimize taxes.
Start thinking about next year now. If you have a financial planner schedule a meeting to start thinking about 2017. Figure out what your financial goals are for the year and think about how you want to achieve that month to month. Also, why not set up a new budget for the next year while you are at it, which will help you meet any goals you have.
Do you have any office party outfit tips you would like to share? Or, any financial goals already for 2017? I hope everyone has a wonderful holiday filled with warmth and joy!
Happy Friday!!
Xoxo