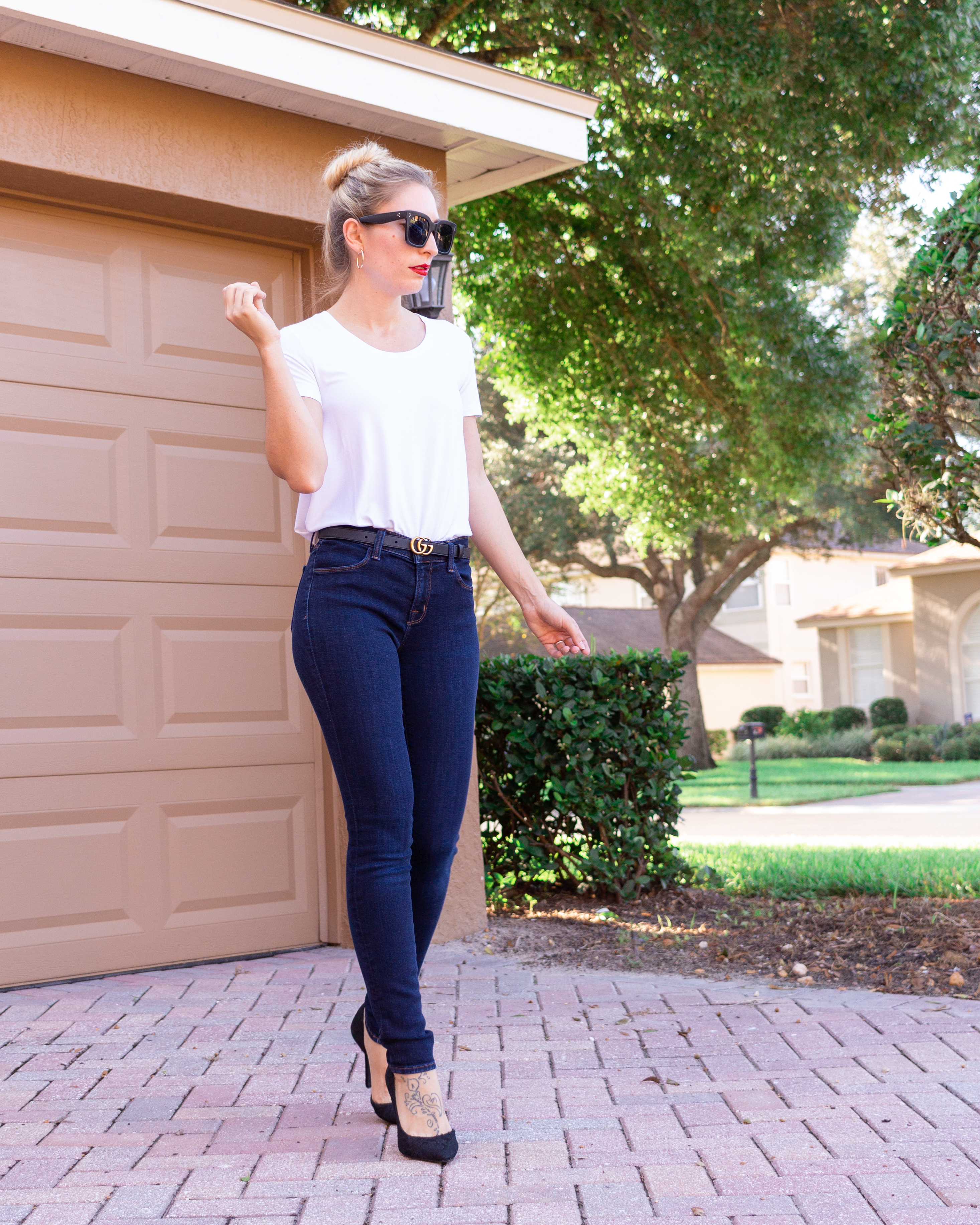 It's back to school and heading towards fall, meaning that there are a lot of great sales right now! One of the items I always like to hunt for when the cooler weather is coming is a good new pair of jeans. There are so many trends when it comes to jeans, but there are a few fall denim trends that have been pretty consistent and are here to stay for a while. These are many of the denim trends you will see me wearing this fall. PLUS, I found a lot of great jeans on sale for ya'll! In Florida it stays pretty warm year round, so I still included shorts which can be worn in warmer climates, or even layered with tights in cooler ones!
SKINNY JEANS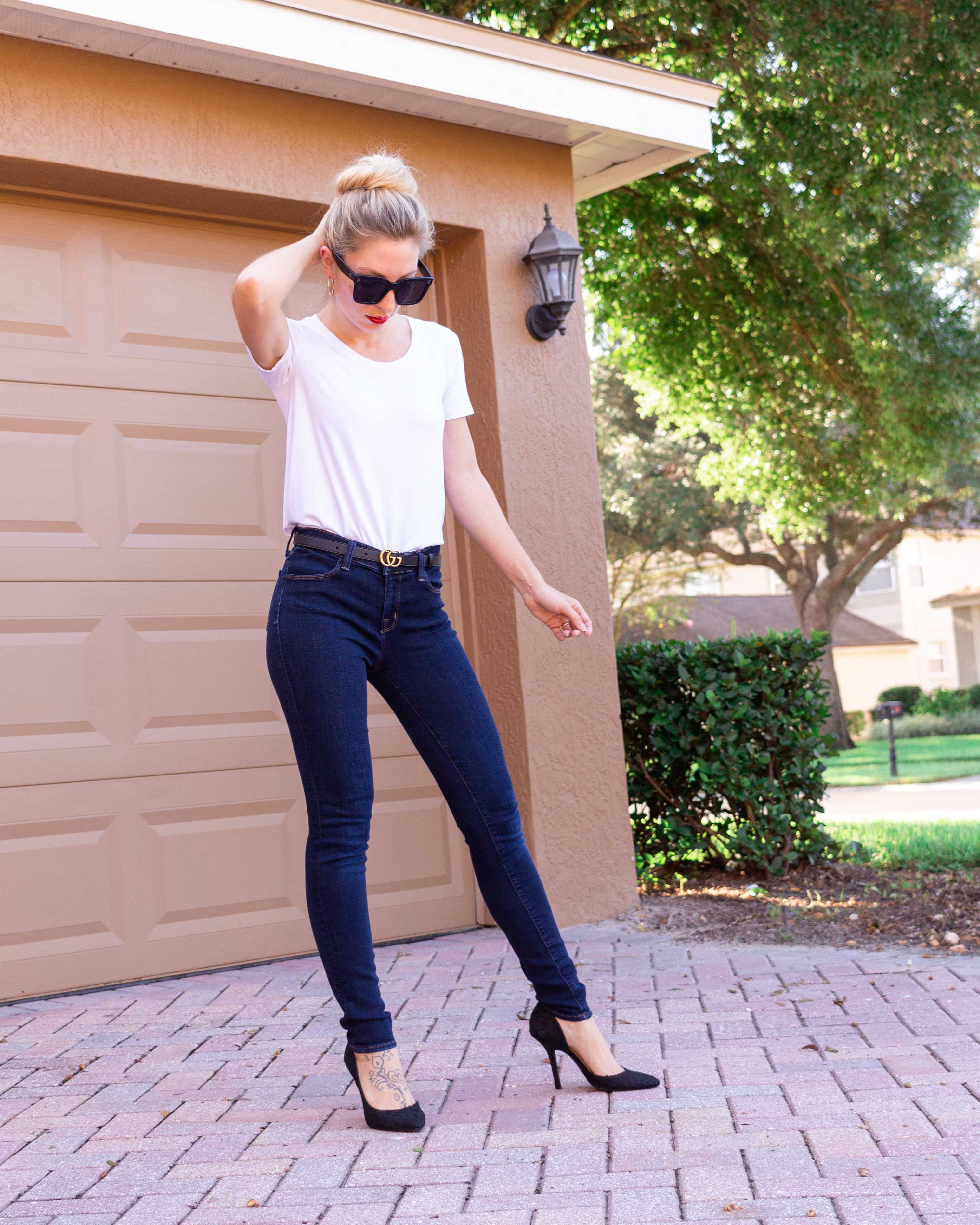 DESTROYED DENIM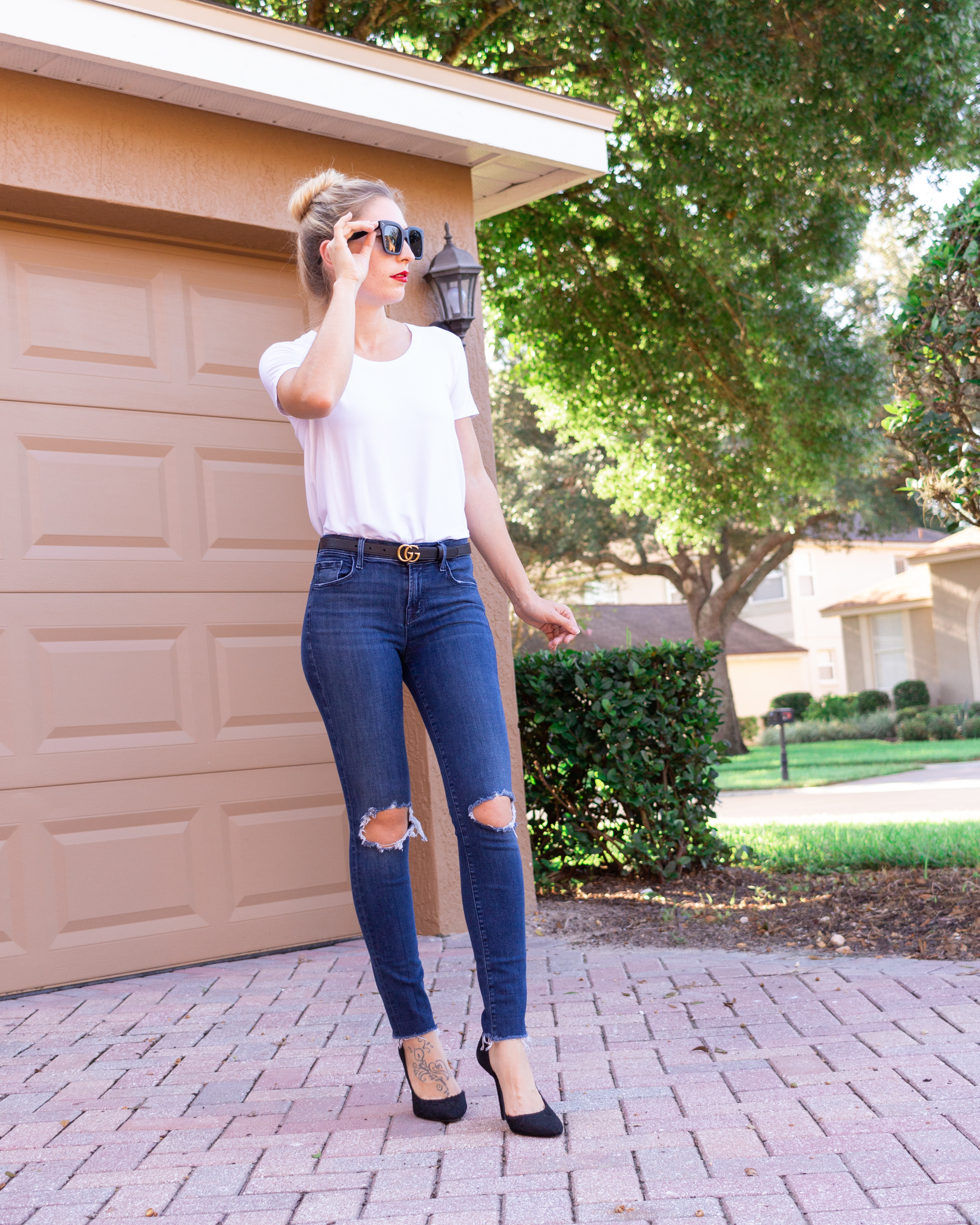 FLARE & WIDE LEG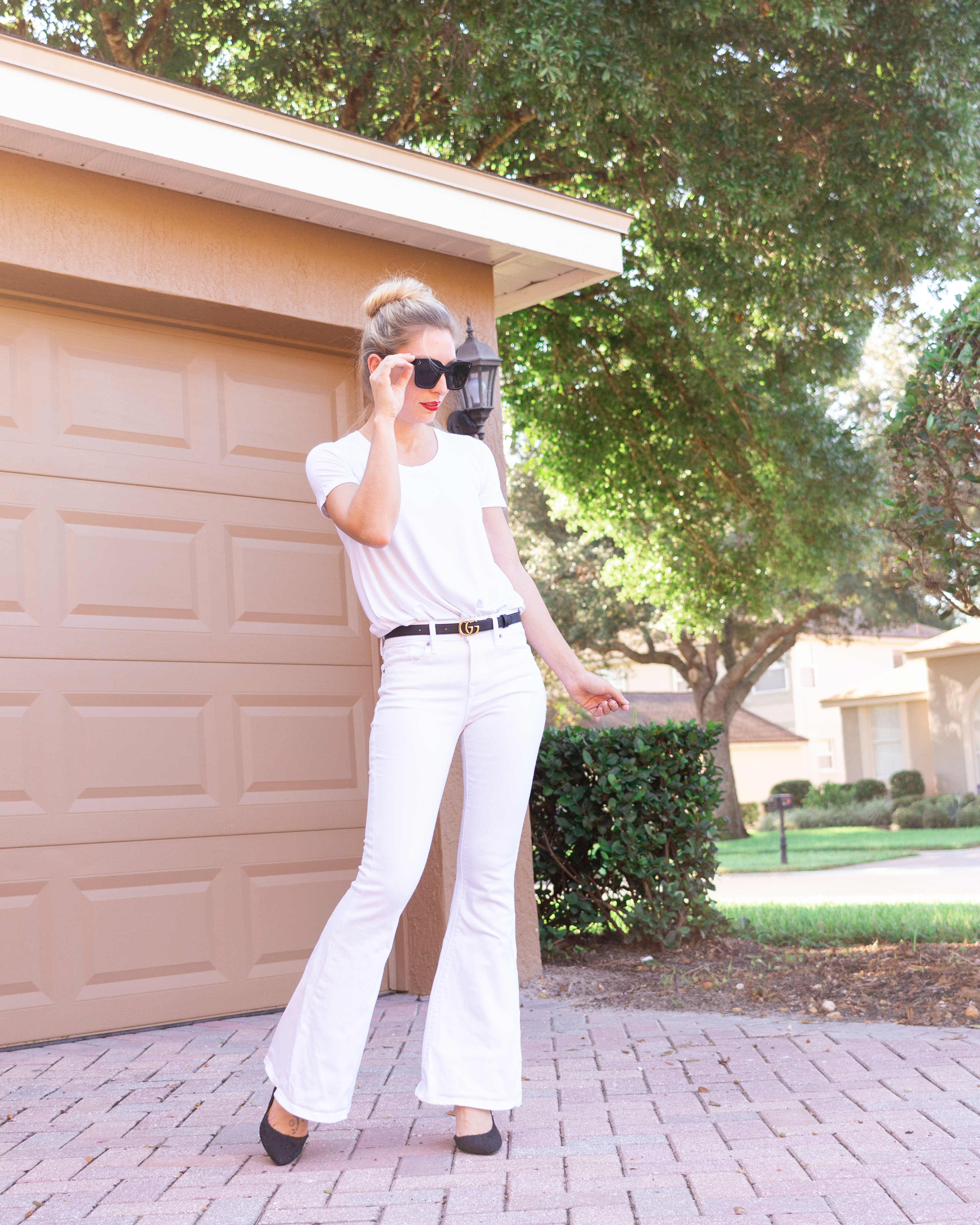 MOM JEANS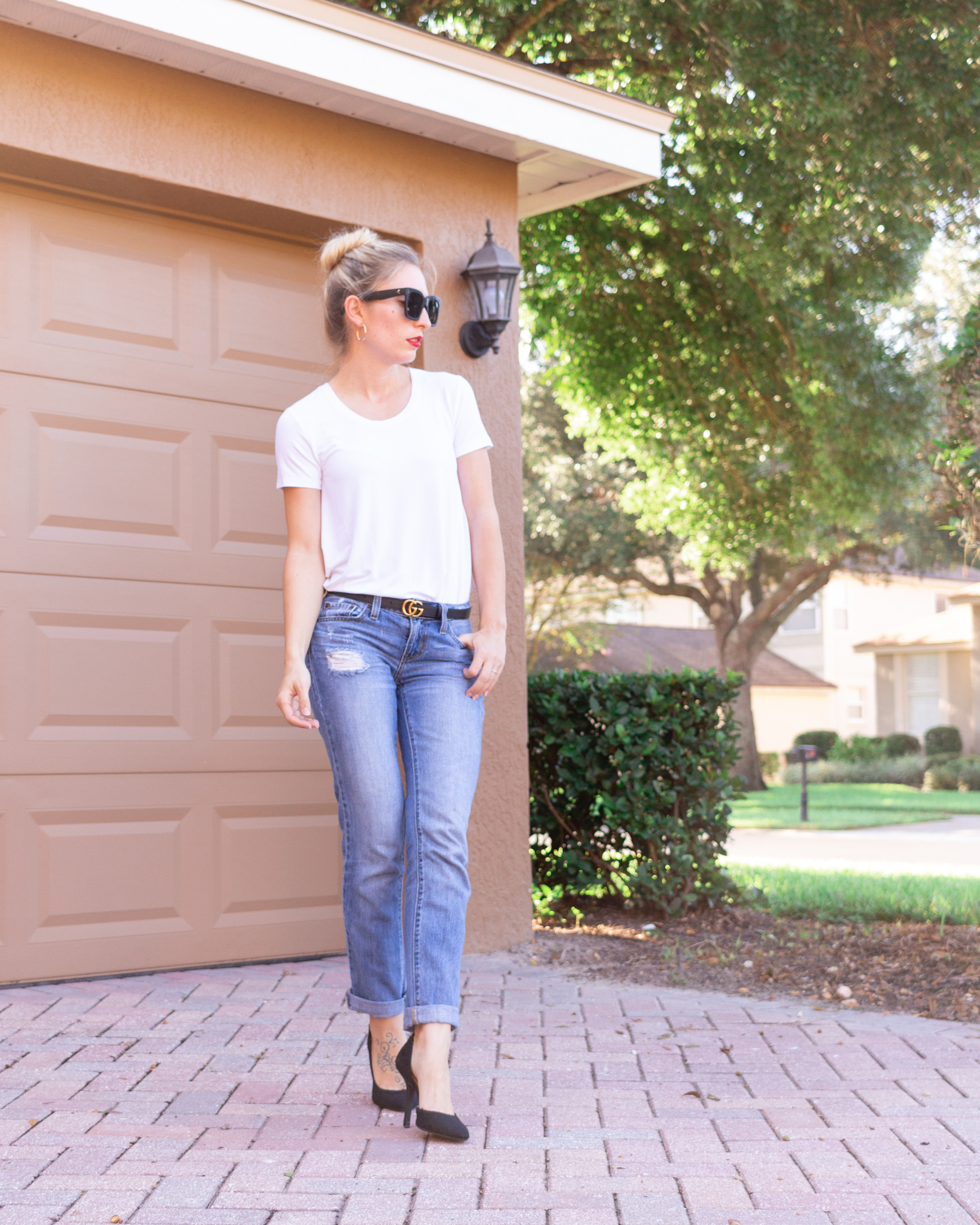 WHITE DENIM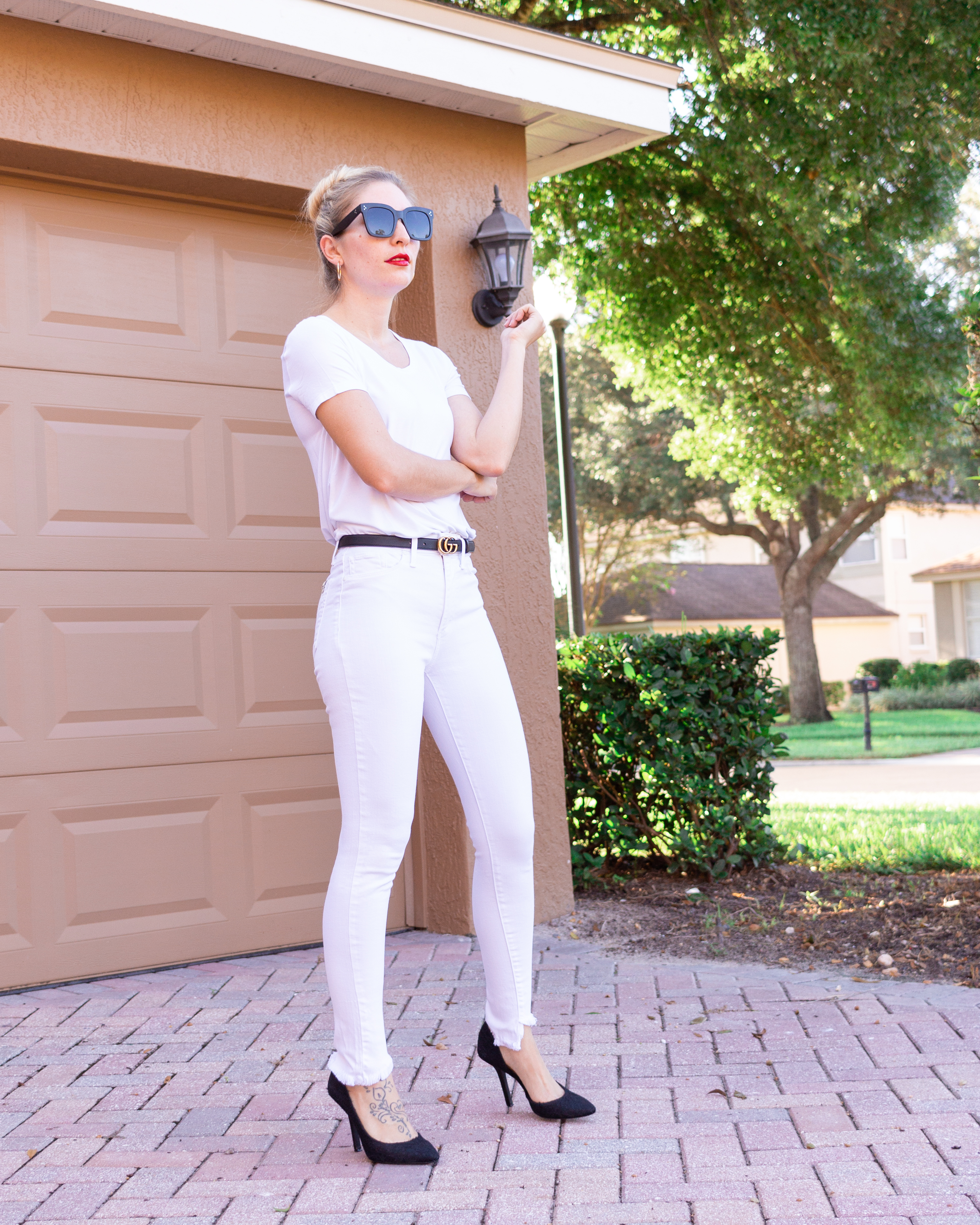 COATED DENIM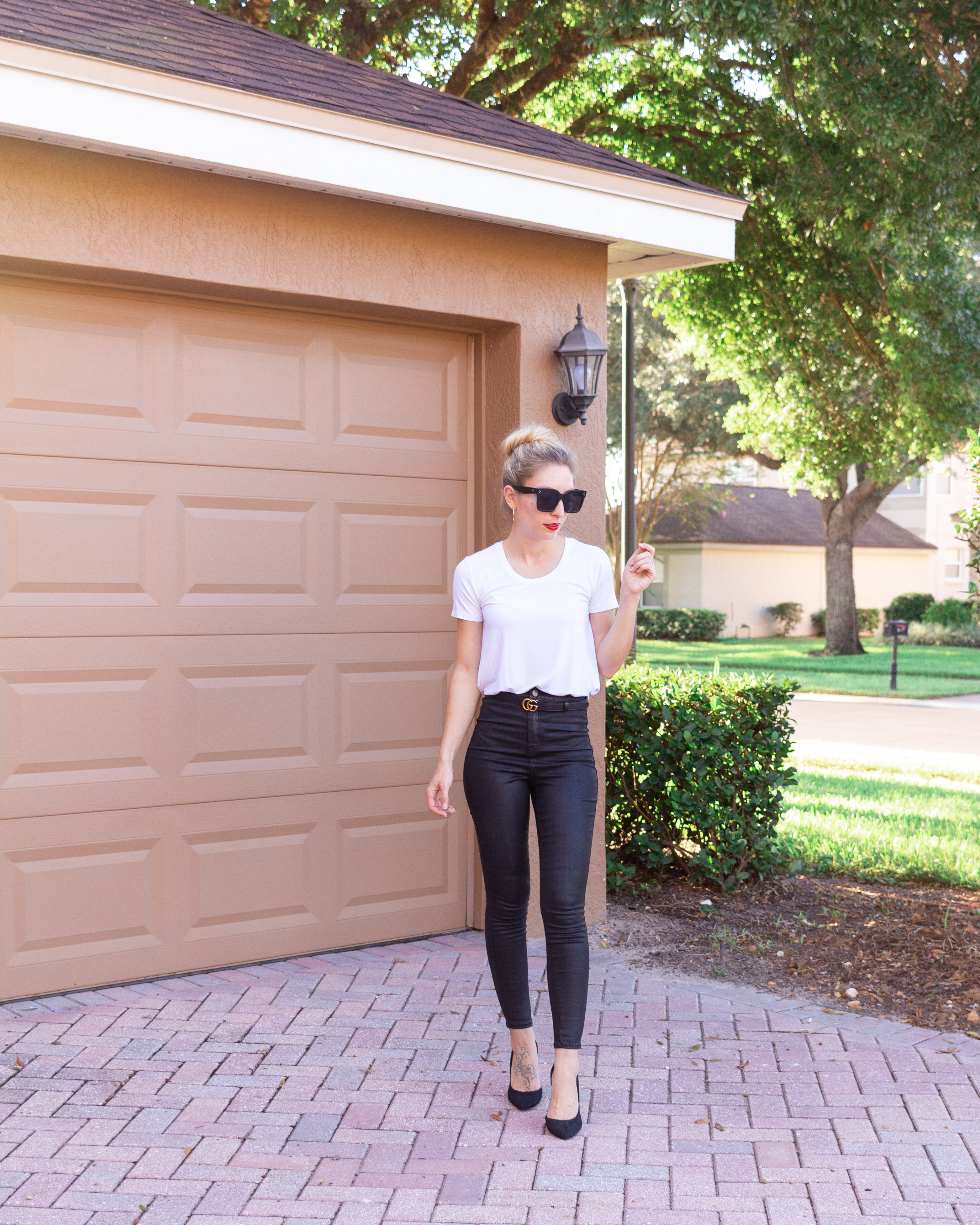 ROLLED HEM SHORTS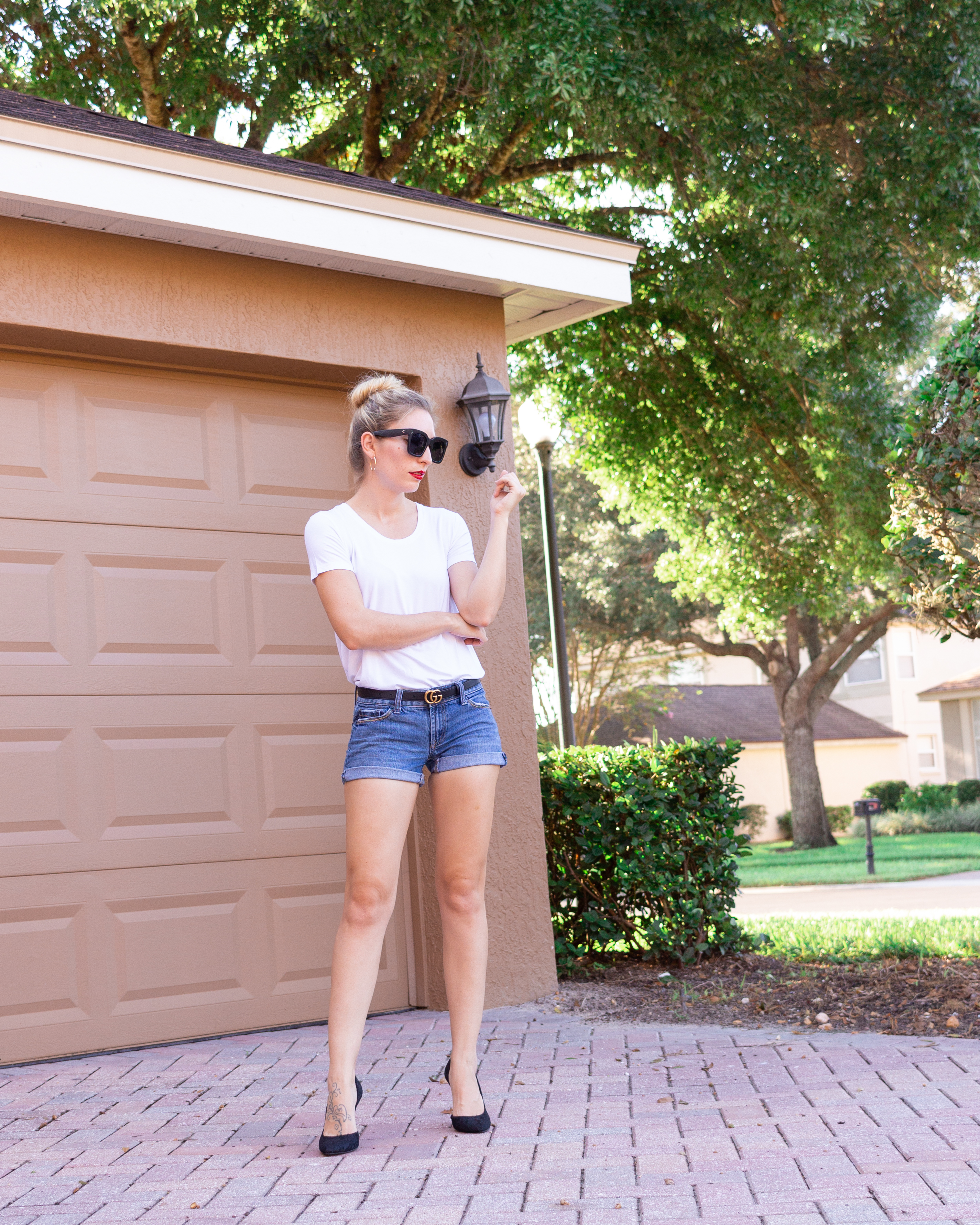 CUT OFFS & DAISY DUKES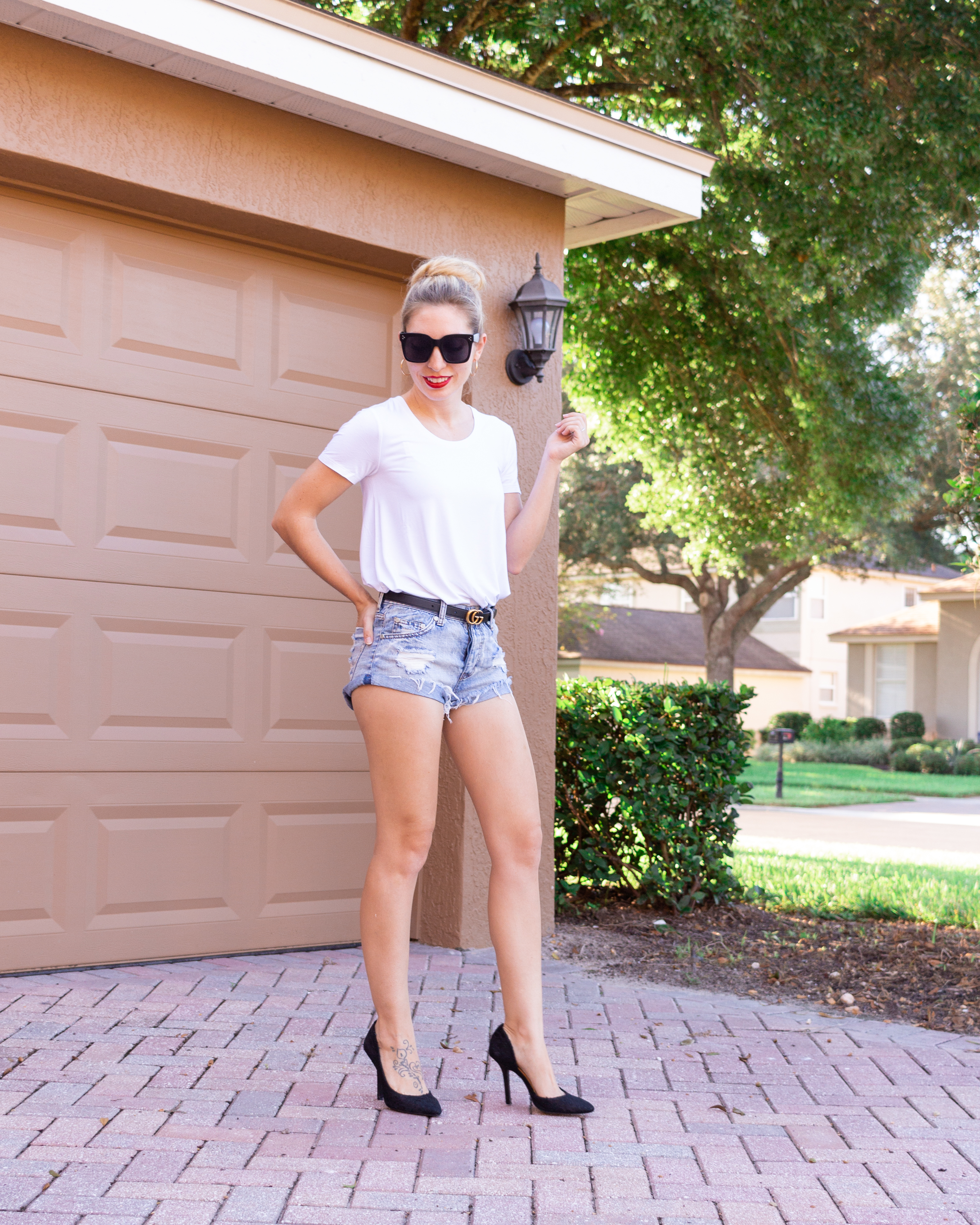 DENIM SKIRTS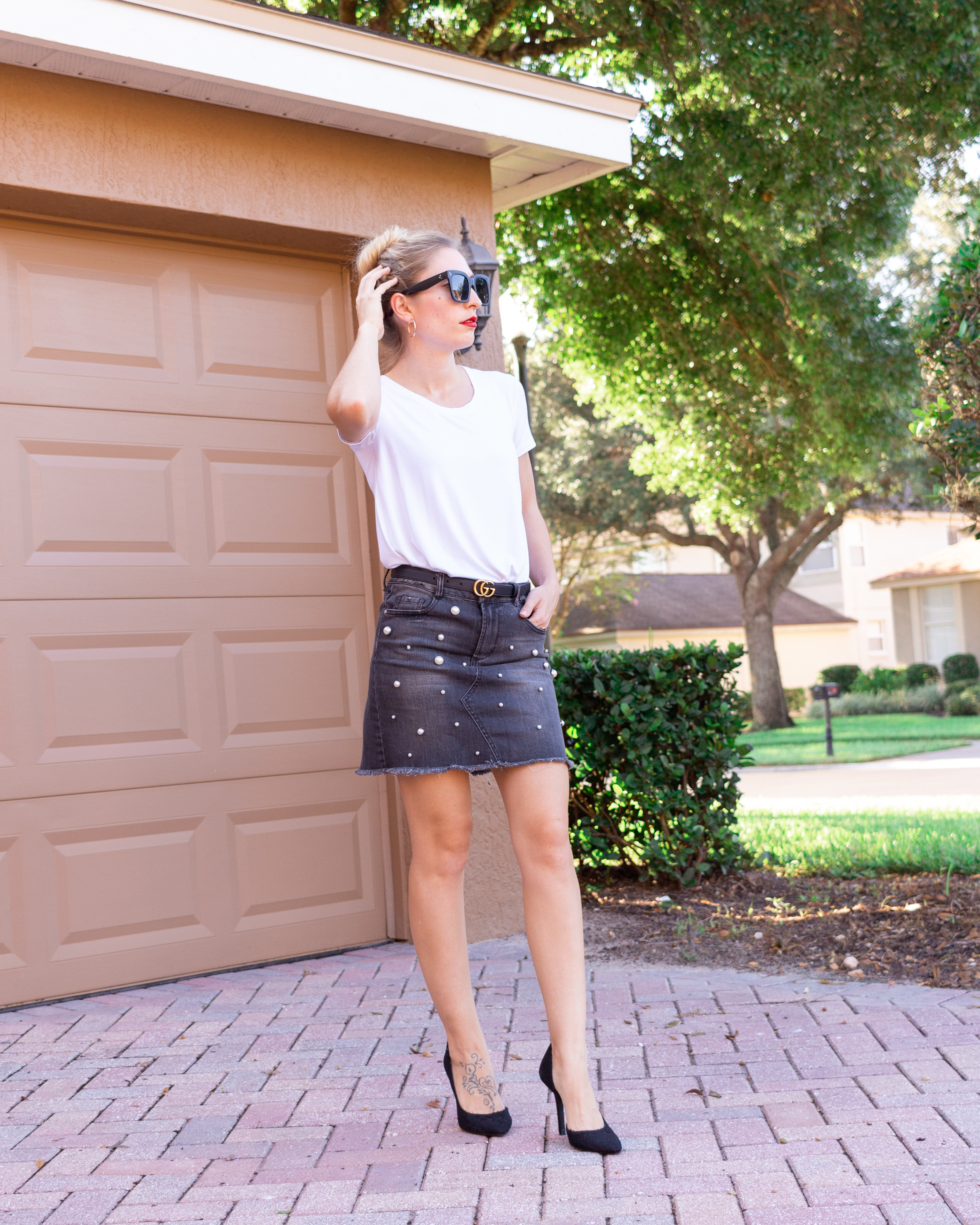 I love how classic a white tee, black heels, and a Gucci belt look great with any type of denim! You can wear this look with any pair of jeans you own, or with any pair you decide to purchase this fall. Maybe it's time to stock up on that pair of coated denim you didn't buy last year, or you want to add another pair of your favorite classic skinny jeans into your fall rotation. Either way, I'm sure your bound to find the right fit for you in this round up. Happy shopping everyone!!
What's your favorite fall denim trend? Let me know in the comments below.
Xoxo, Nikki