Ladies the time has come, Valentine's Day is right around the corner!! I feel like January just zoomed by and we are already into February and the most romantic holiday of the year. I started thinking of simple things to do for Valentine's Day because it falls on a Tuesday this year, so it's kind of a hard day to plan for. I have work, the kids, and no time to really go home and change. So, we decided we are going to take the kids out to dinner for Valentines day. Both my hubs and I will get a dinner that we don't have to cook, or clean up after and we get time together as a family. I'm even planning on using this awesome people watching scavenger hunt by Far Beyond Love! I haven't done my V-Day shopping yet, but I'm going to keep it simple this year. I'm going to pick out a romantic card and put a coupon book inside because I feel like men are so hard to shop for and sometimes it's the thought that counts and kind actions are the best gifts. I've included a free printable V-Day coupon book in case you are looking for a simple and sweet Valentine's gift as well.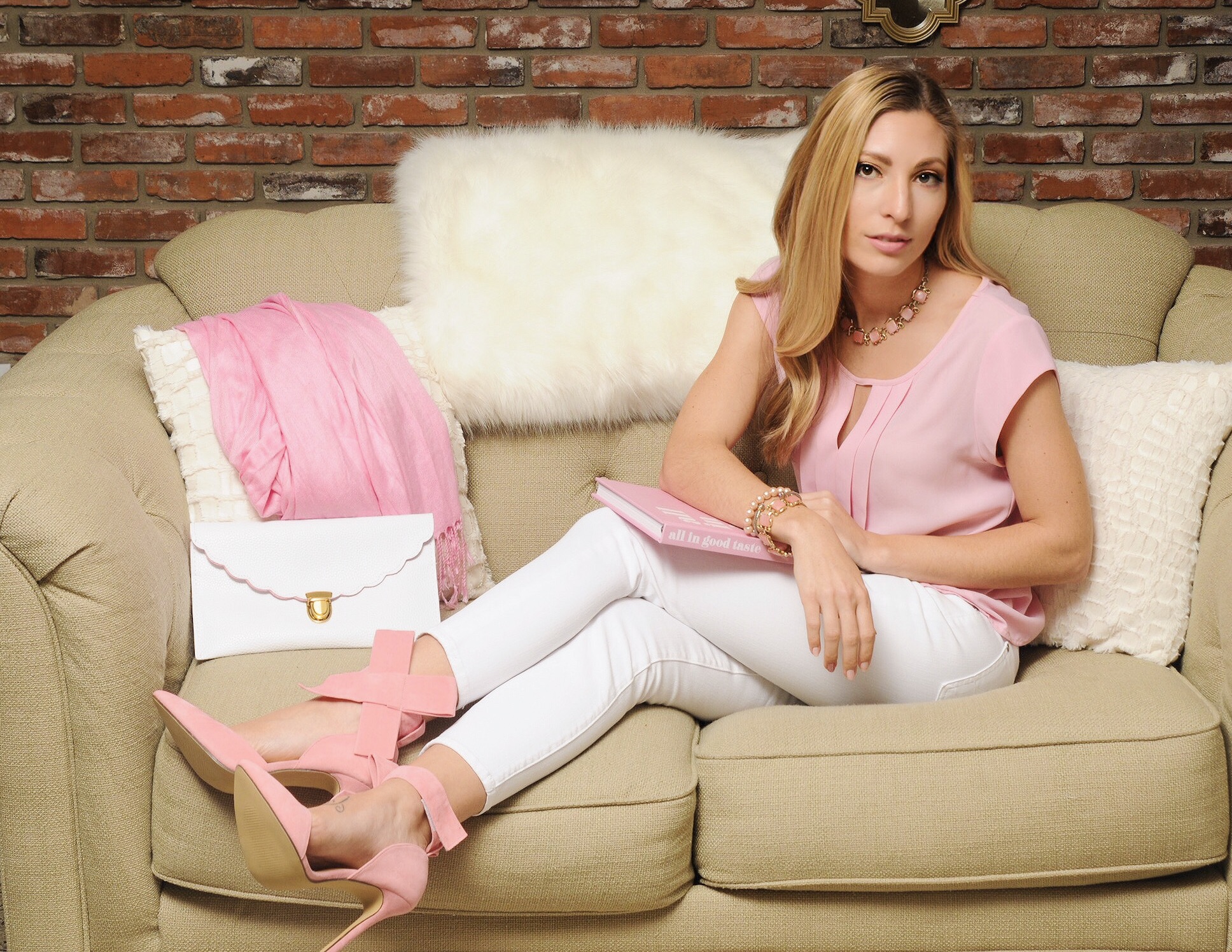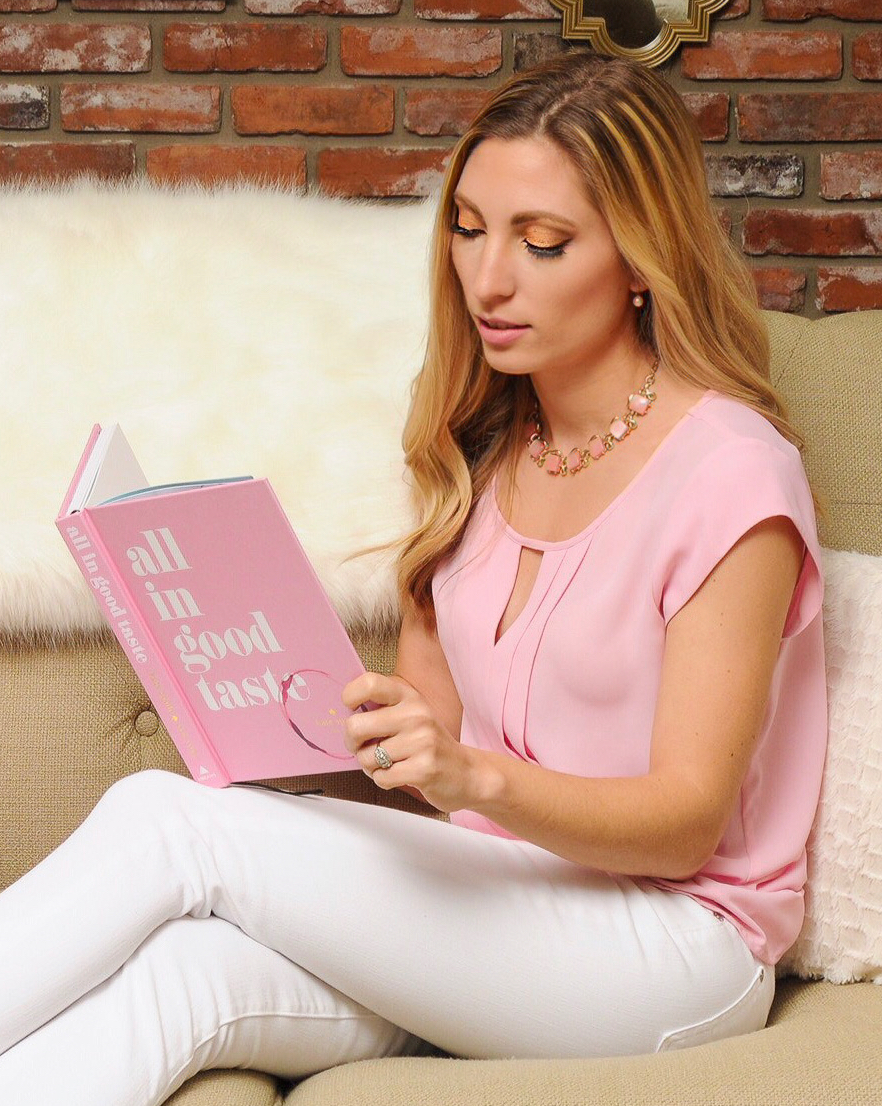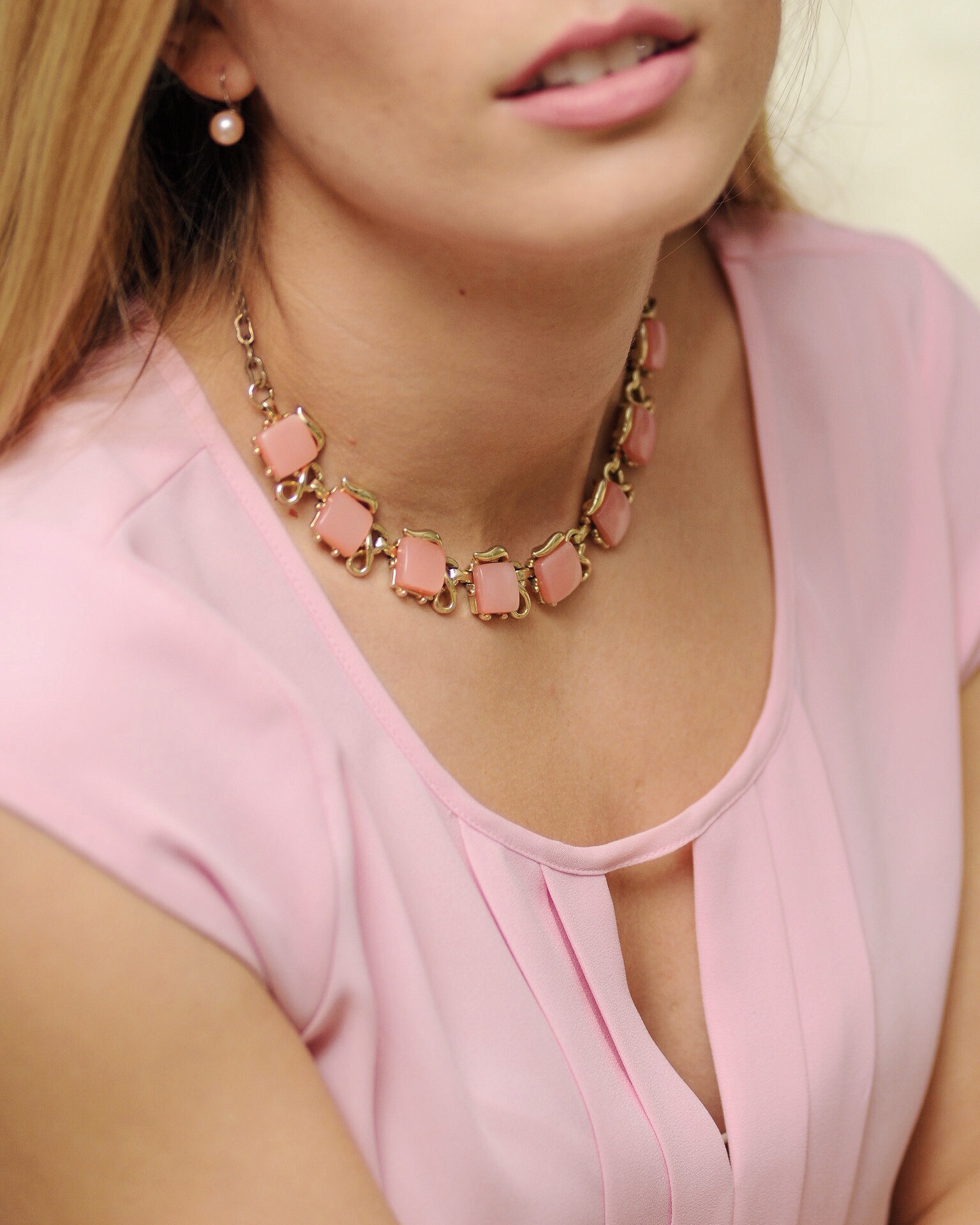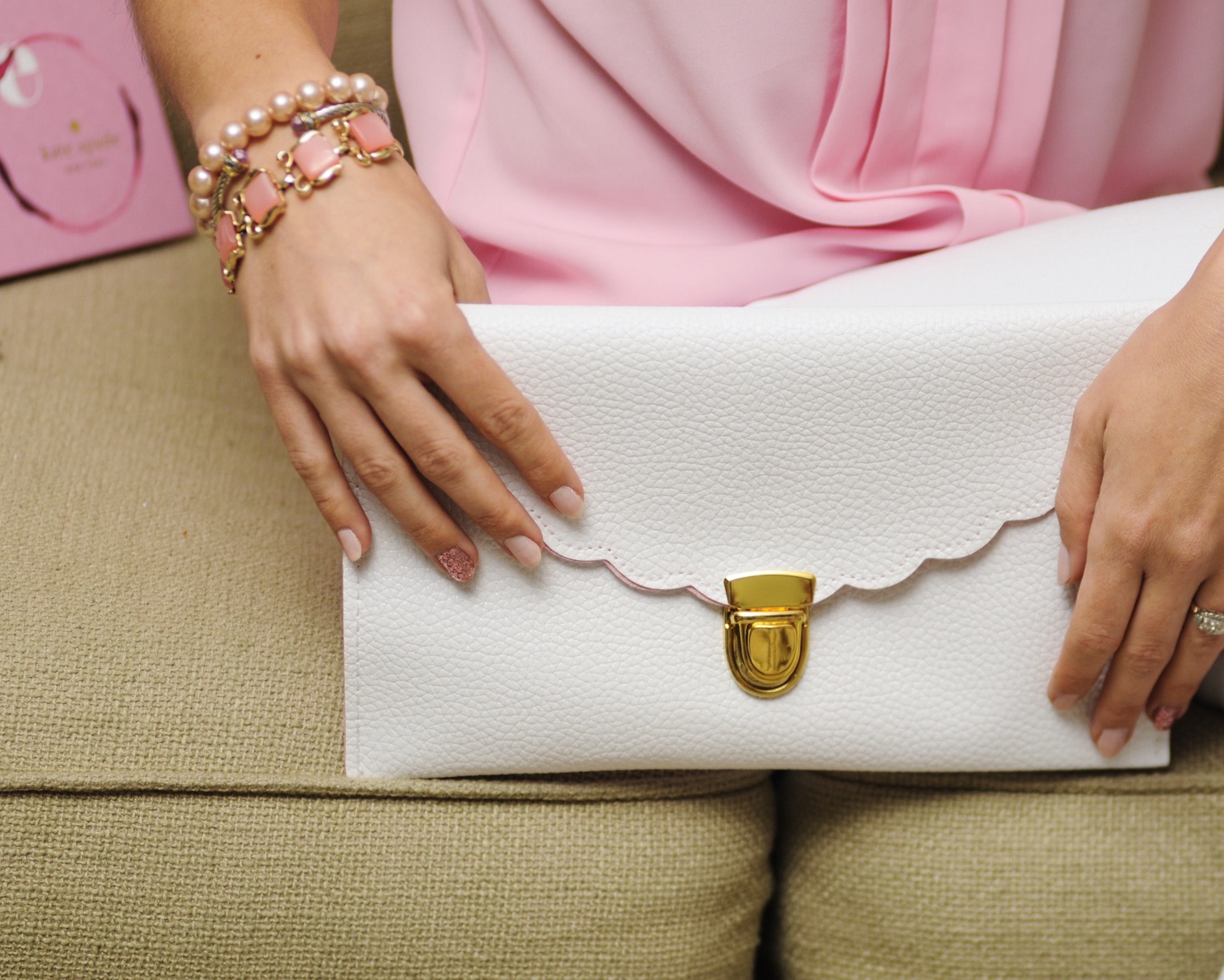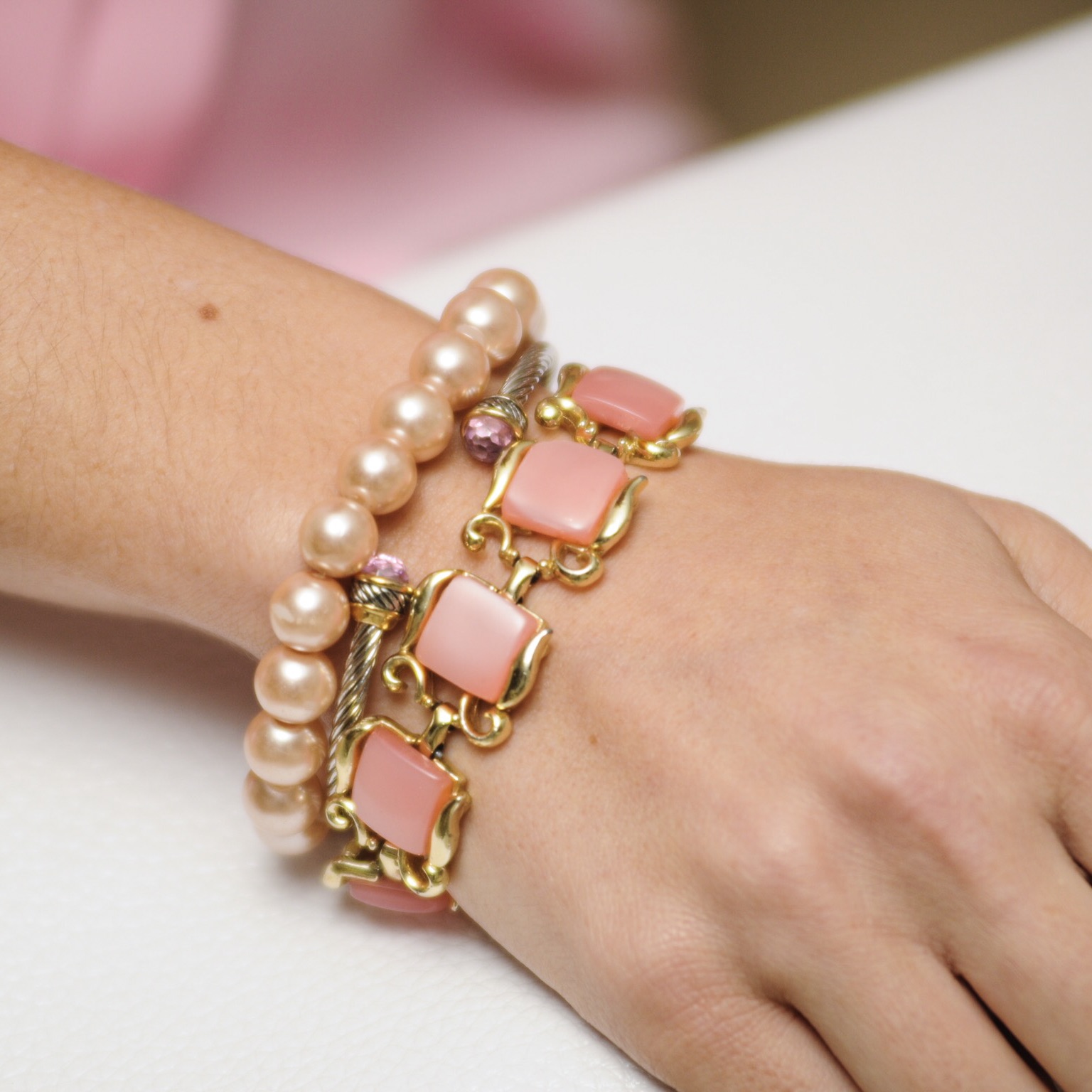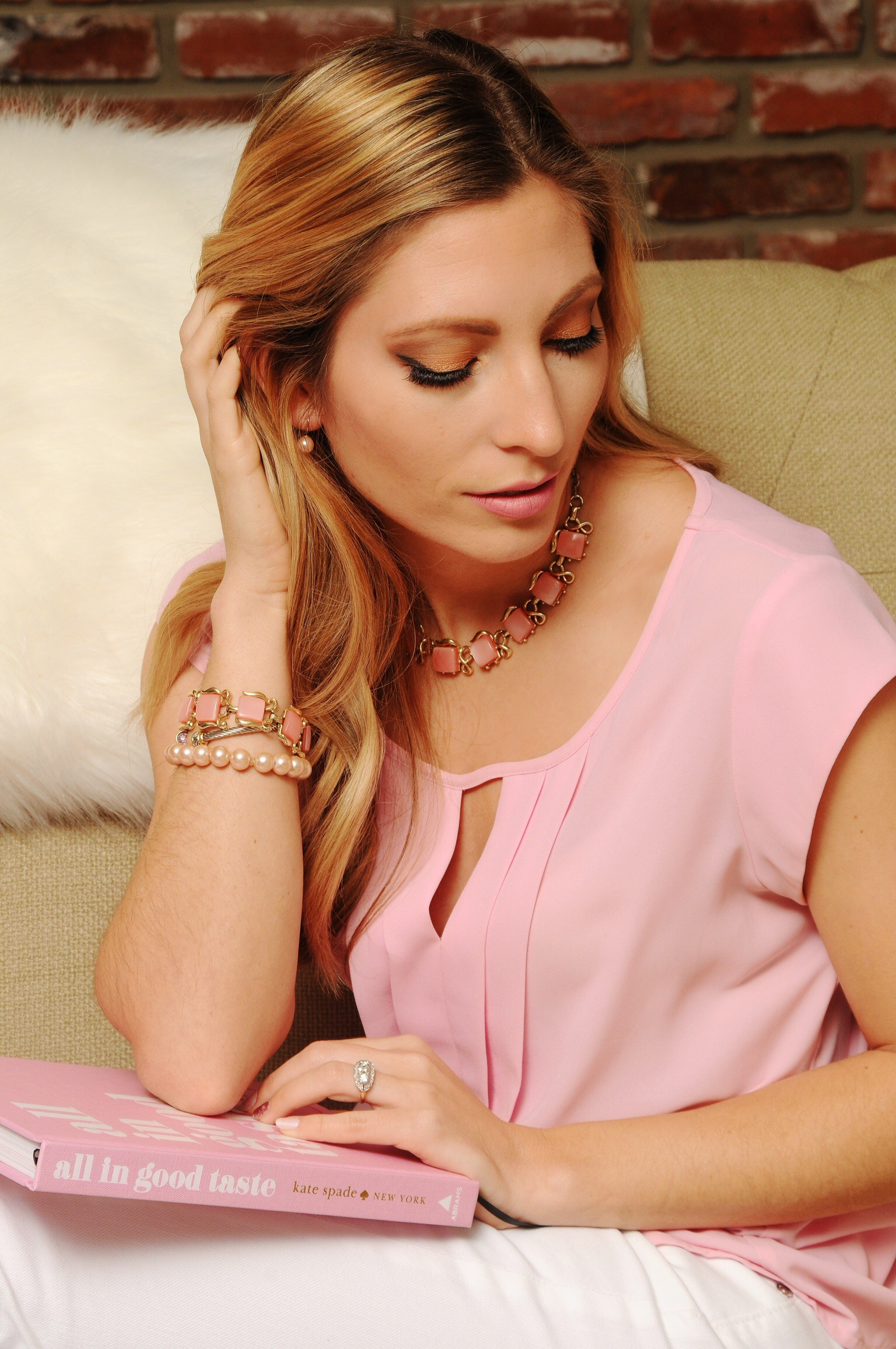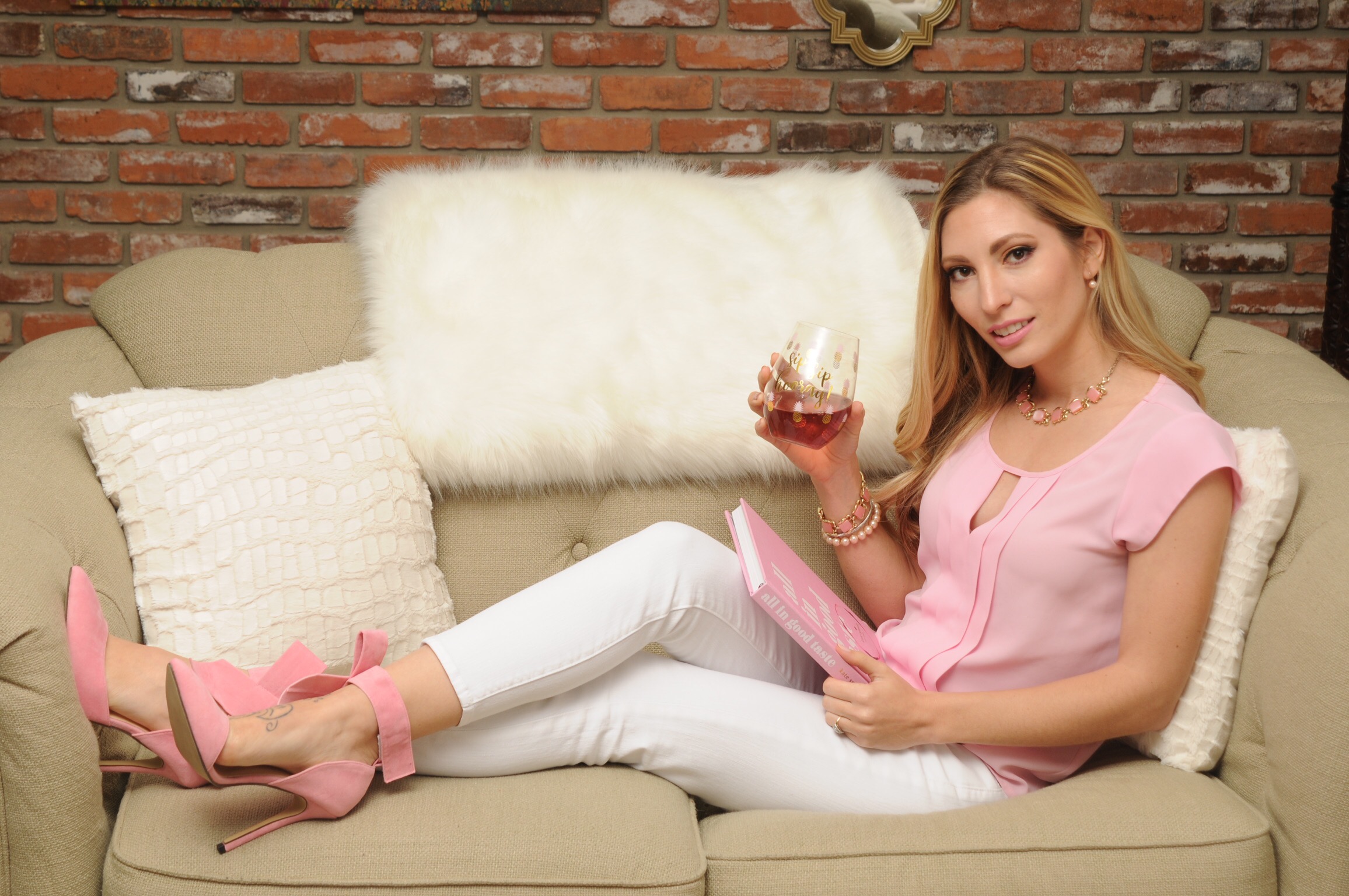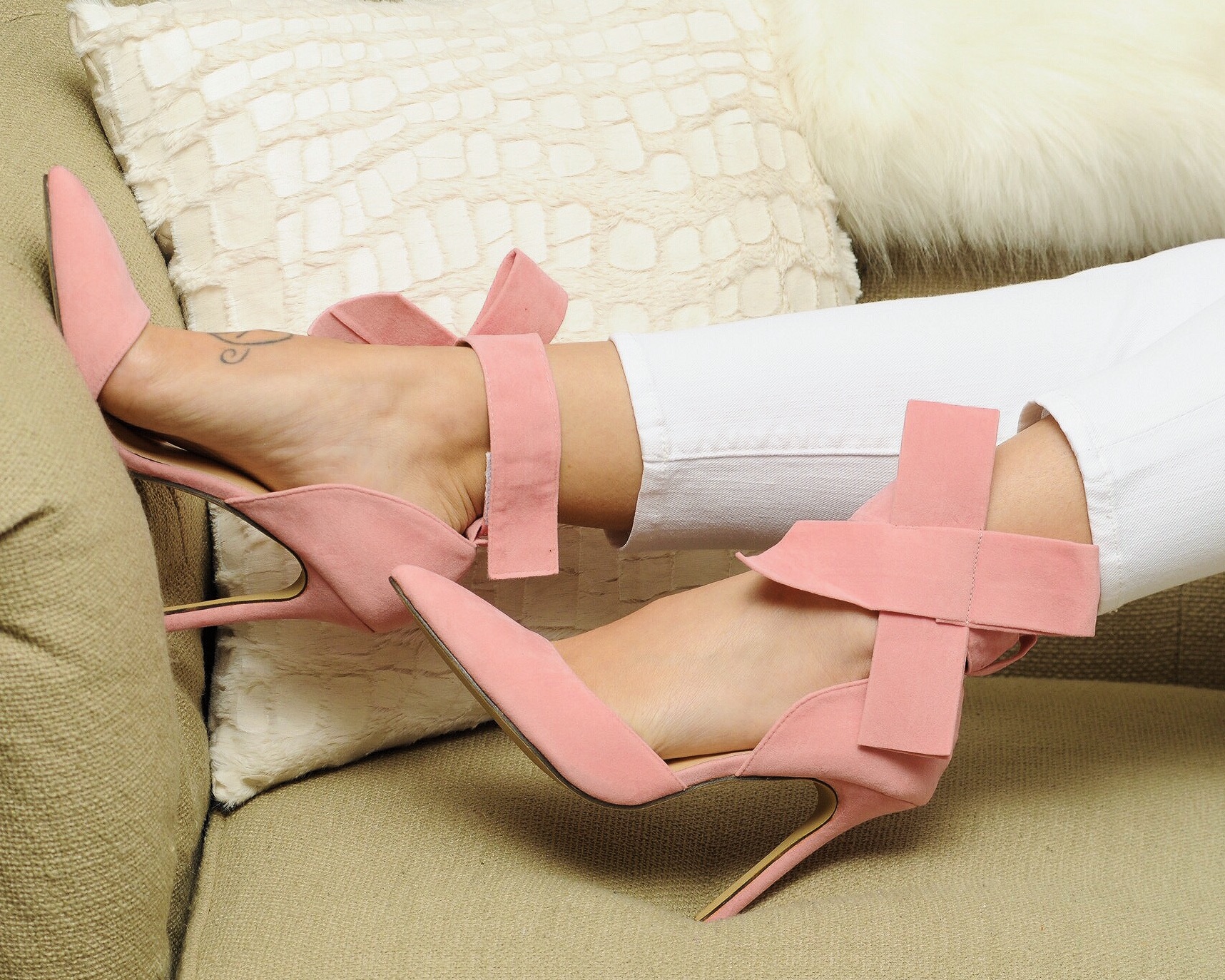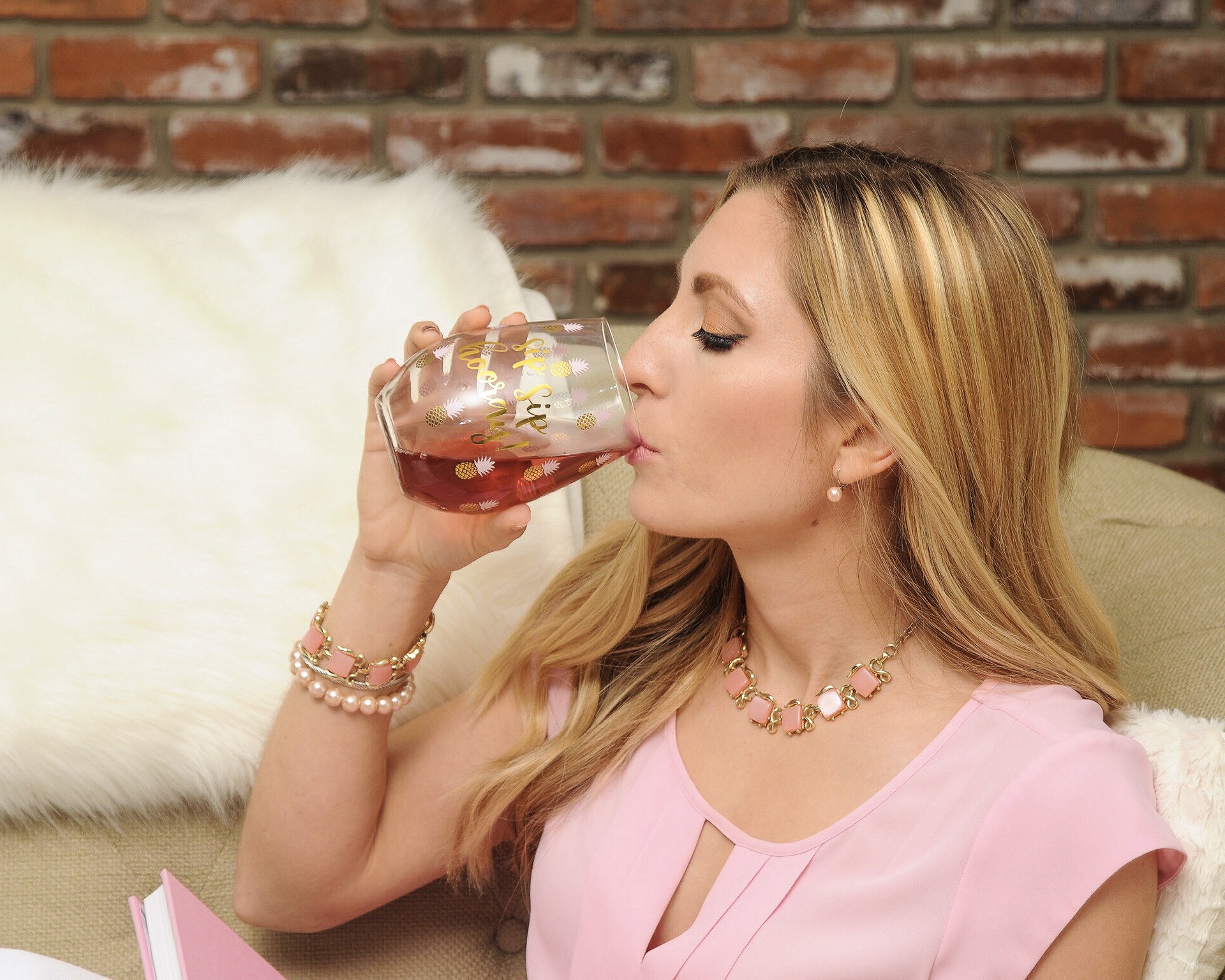 Photography by Gil Sturgis
This outfit I decided was the perfect Valentine's look out with the Fam and still appropriate for me to wear to the office. The white jeans and heels keep it office dressy and the pink bows on the heels give a bit of fun to the look for an evening out. I'm wearing a gorgeous jewelry set I found on Etsy that's are vintage Coro pieces that became popular during the 50's. I really love vintage pieces and anything Hollywood glam. Sometimes I think I was meant to have been born in a different era just for the fashions haha.
Top Express Similar & Similar / Jeans / Heels / Clutch Similar
Kate Spade Book / Pearl Bracelet / DY Bracelet
Earrings / Coro Necklace & Bracelet / Wine Glass
Lipstick – Urban Decay Heartless
FINANCIAL TIP 
"We spent an estimated $19.7 million on Valentine's Day in 2016 beating the record set in 2016, according to Fundivo. The average spend per person came in around $147. That's a significant jump from 2010, when people spent just $103 per person." – Jan 26, 2017 Chelsea Huang AOL
Due to all of this unnecessary spending I wanted to share 6 inexpensive and simple ways to spend Valentine's Day with your significant other. Included at the bottom is a free printable coupon book for Valentine's Day! Just print the PDF onto 2 sheets of cardstock. Cut out the cards, punch two holes in the top of each and tie a ribbon through the holes in a bow to keep them together! Easy Peasy!
Romantic Dinner at Home – Men spend an average of $80 on a date night out, so instead why not cook dinner at home. It's less expensive and you can cook all of your favorite items in one place. One of you could cook for each other, or it could be a fun evening of cooking together. You can even set out your fancy linens, china, and few candles to set the mood.
Movie Night In – I am a big proponent of watching movies at home vs. going to the theater. It's not that I don't want to spend money at the movies (well normally my S.O. pays haha), but I feel like I'm never comfortable enough in a movie theater. It's always freezing cold, I'm constantly moving positions in my seat, and I can't curl up/stretch out with my comfy blanket in my PJ's…well I mean I guess I could but I'd prob get a few stares haha. Why not pop your own popcorn (my fave is skinny girl popcorn with a lime & salt), grab some candy (at Dollar Tree for way less than the theater), make yourselves a glass of wine, or a cocktail and snuggle up on the couch for a movie via Netflix, or Redbox.
Game Night – One thing my S.O. and I love to do together is put a puzzle together. We have a glass of wine and will sit there either in silence, or with some tunes on and create a piece of art! We recently got a few new games for Christmas as well as a puzzle set, so this could be on our to-do list for V-Day!
Bike Ride & Picnic – I love taking a bike ride when the weather is nice. I have a great detachable basket on my bike as well, which is perfect to pack a picnic lunch in. Not only would you get some exercise in and a nice little scenic trip somewhere, but relaxing with nature is a great way to spend an afternoon.
Read a Book to Each Other – My S.O and I love to read. Sometimes he finds something in his book that he wants to tell me and he reads out loud to me. I really like hearing his voice explaining things and it's nice to relax and be read to so you can close your eyes and imagine it in your head. This could be an evening where you get to enjoy a book you have both been wanting to read. You can take turns reading parts to each other, which is very brainy and romantic. I just don't really suggest Histories by Herodotus which is what my love is currently reading; you might end up putting your S.O. to sleep haha.
Stargaze – In the city it can be hard to view stars sometimes, but if you live away from the bright city lights then this is something simple you could do in your own backyard. Spread a blanket out and snuggle up and point out some constellations. Maybe you will see a shooting star to wish upon. If you live where you can't really see the stars then this could be a great reason to take a drive out to somewhere that you can see them! Experience new places.
SHOP THE POST: