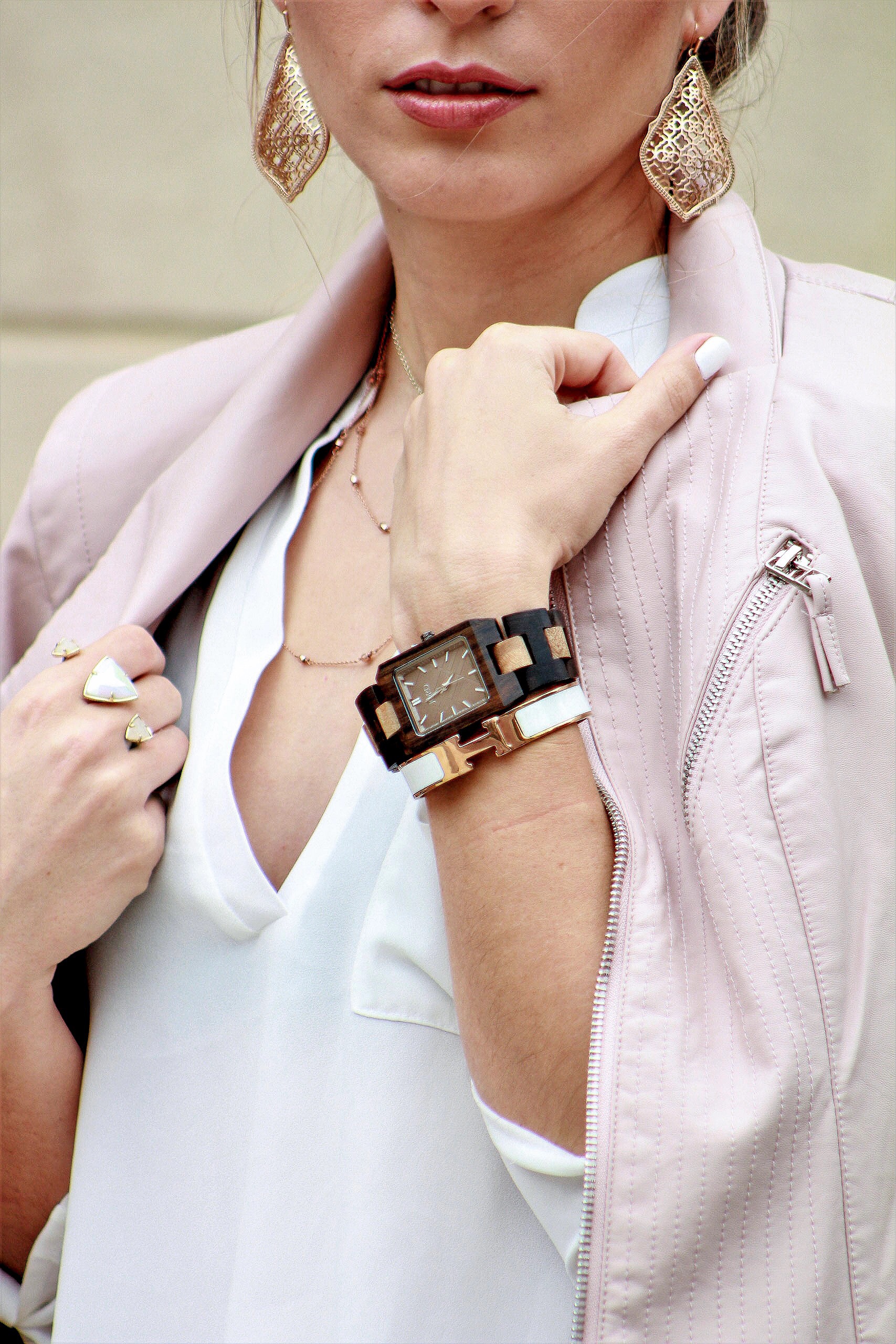 Ok, so I have some super exciting news y'all!! Jord, an incredibly unique watch maker, and I have partnered to showcase an exciting piece of jewelry on my blog. Spring is quickly approaching and this wooden and blush watch I was gifted by Jord is such a perfect addition to any spring wardrobe. I just can't get over the craftsmanship of their watches, how unique each one is, and how lightweight it feels on your wrist.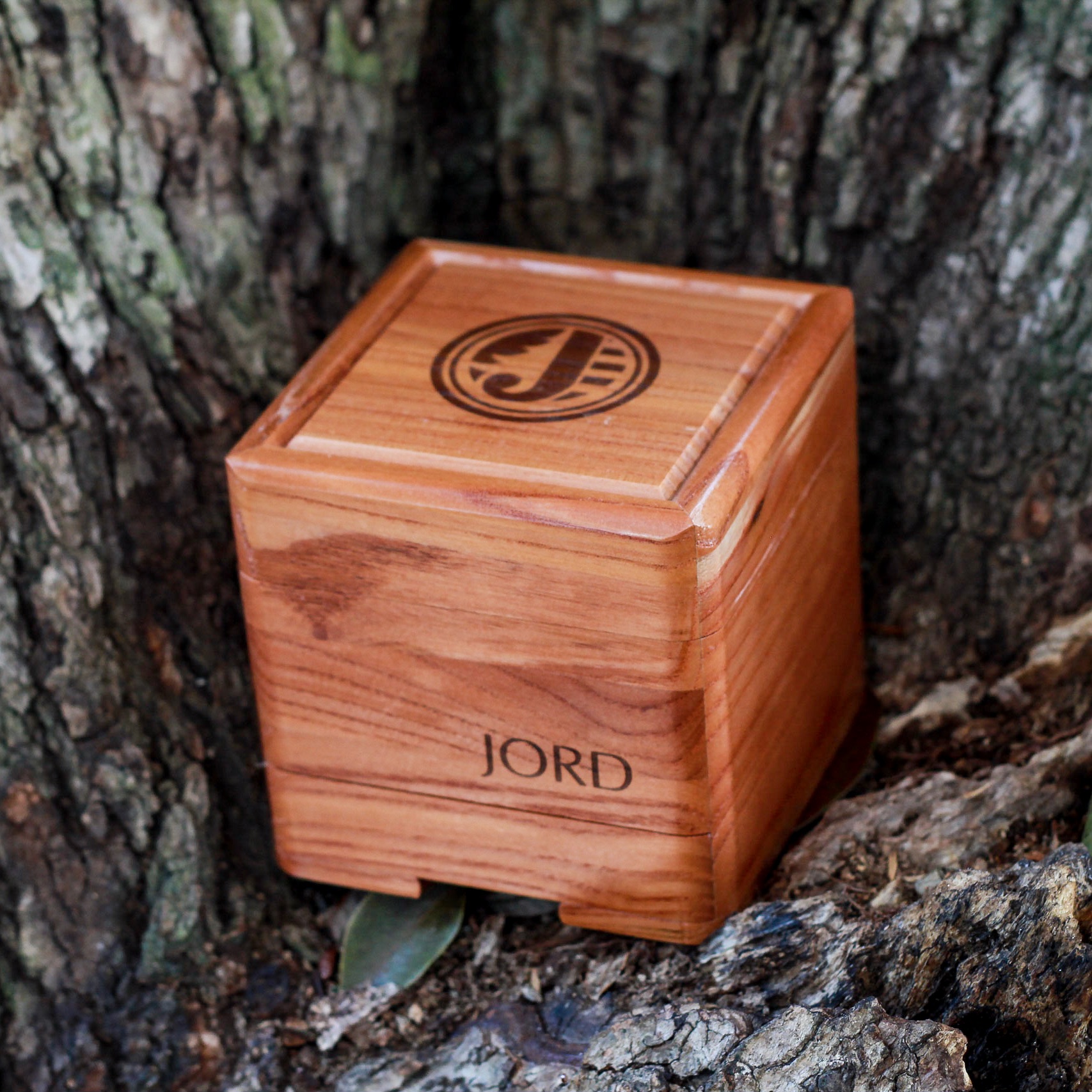 I am really obsessed with the packaging that each watch comes in. I love to store my watches in their boxes on my dresser, so when packaging is as beautiful as this is, then that's a win-win to me! I also love how they will personalize your watch with an engraving if you choose and how the watch is customized to fit your wrist! I hate having to deal with going and getting a watch resized after I buy it.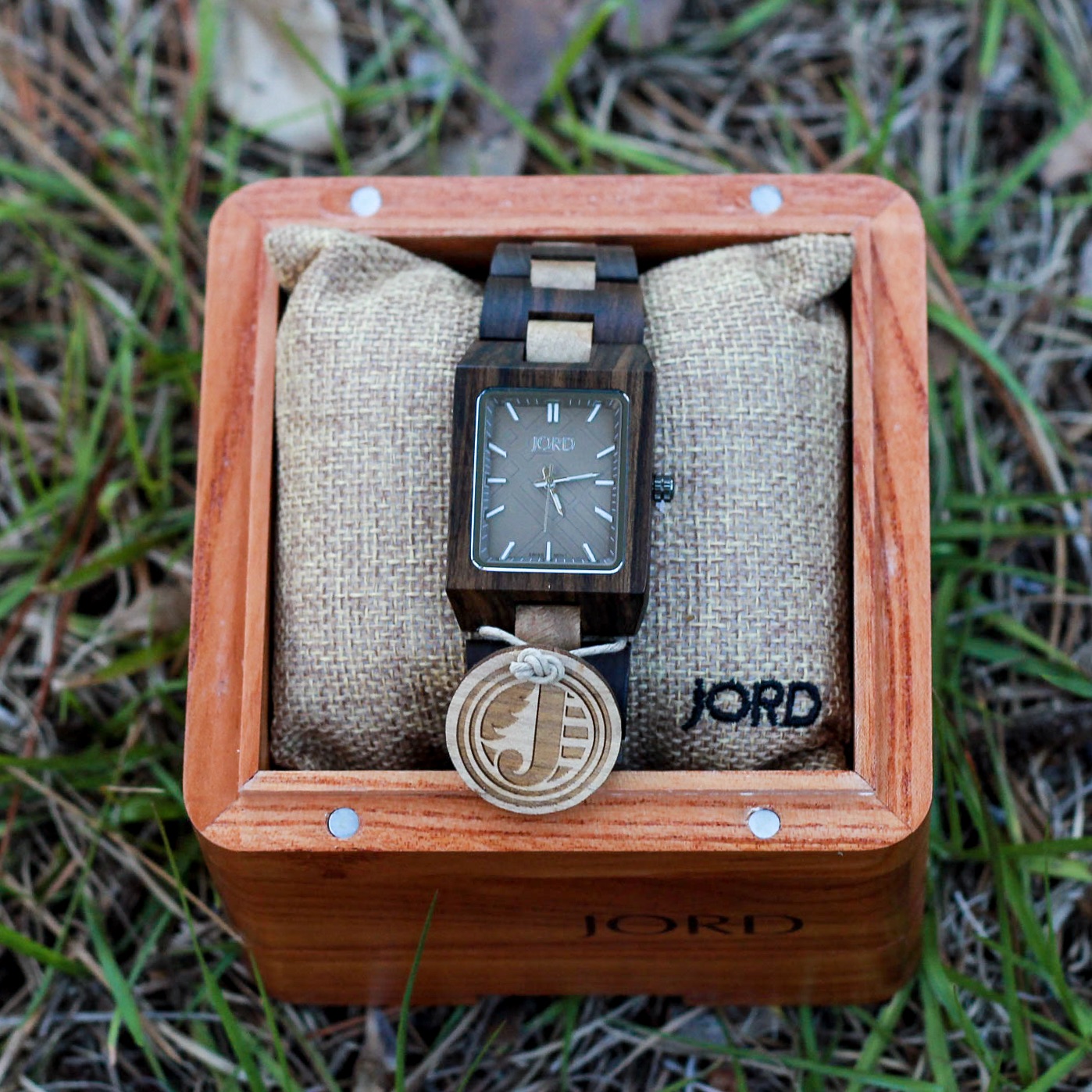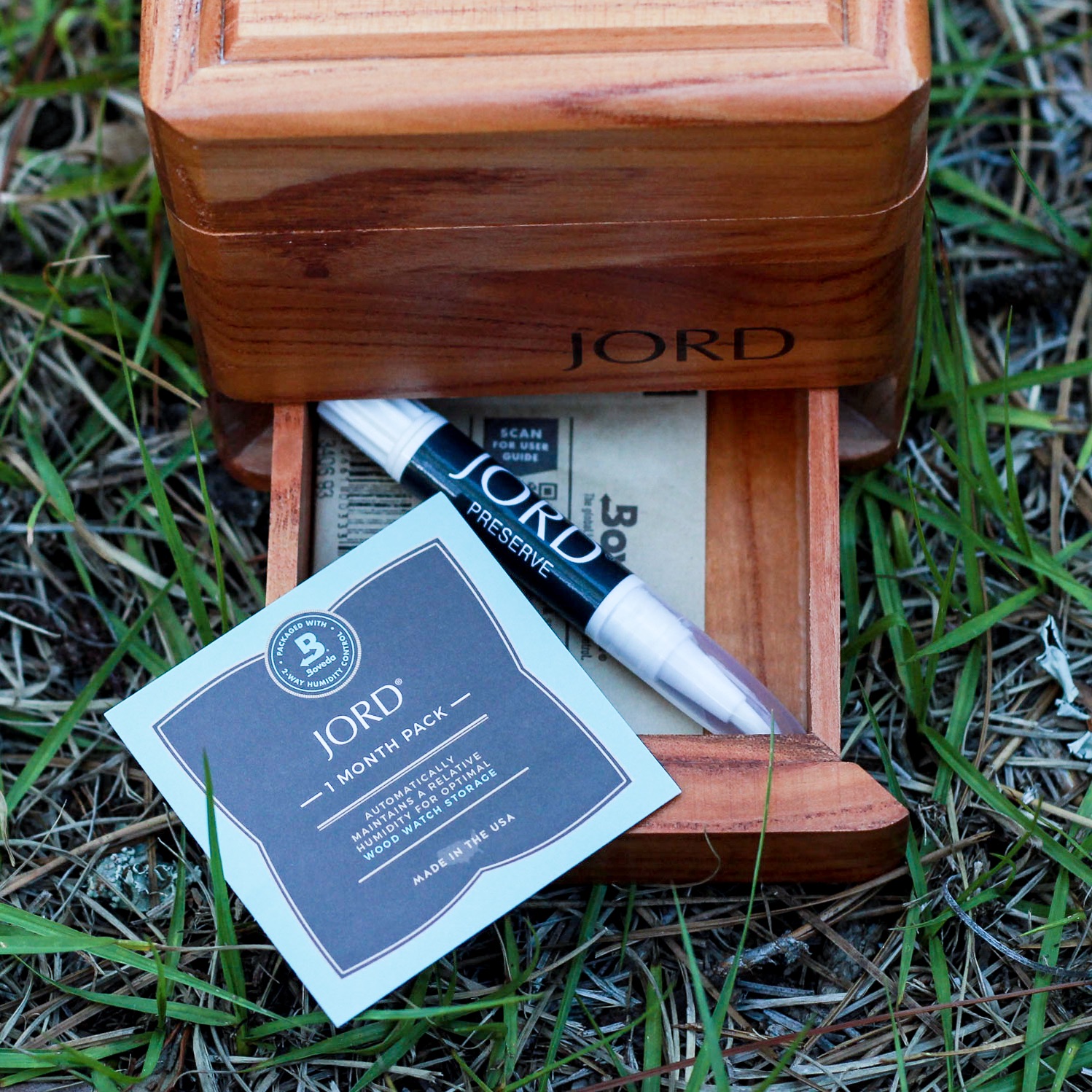 The watch is made in the USA and out of two different toned woods. Inside of the box it comes with an oil pen to keep your watch in great condition and a humidity pack which lasts 4-6 months.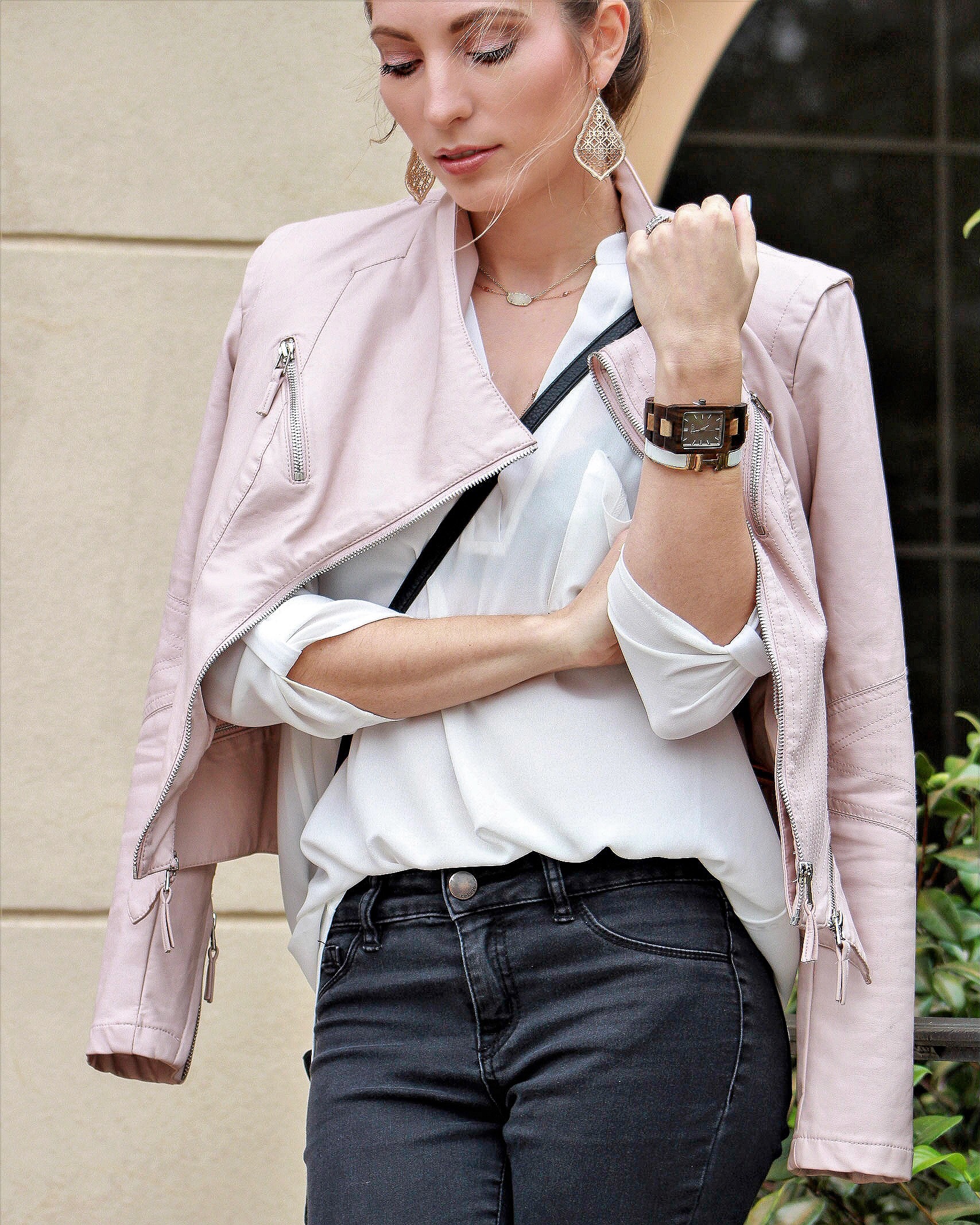 This cool watch I received from Jord paired beautifully with my blush leather jacket and I let the wood make a bold statement by pairing simple neutrals of white and black with it.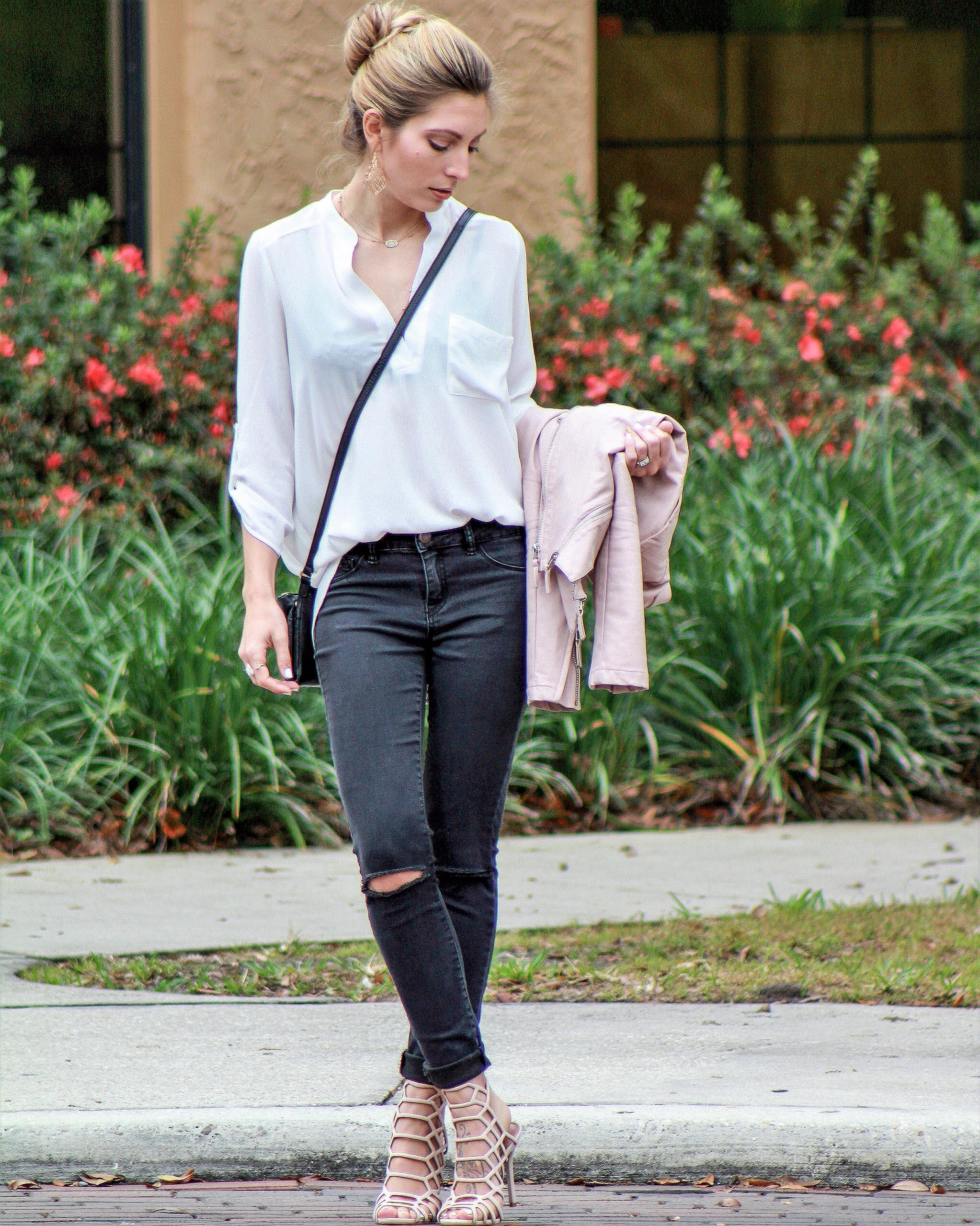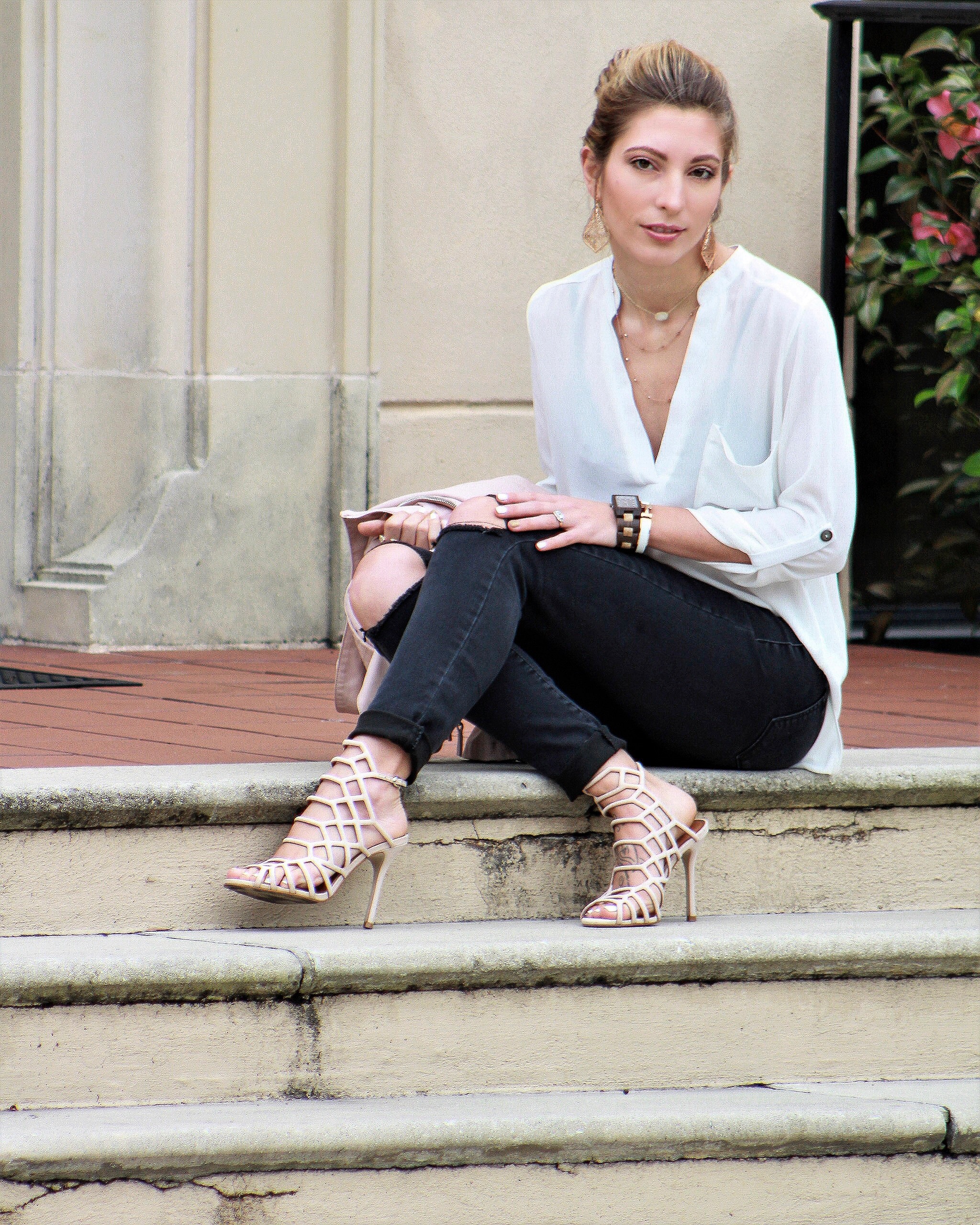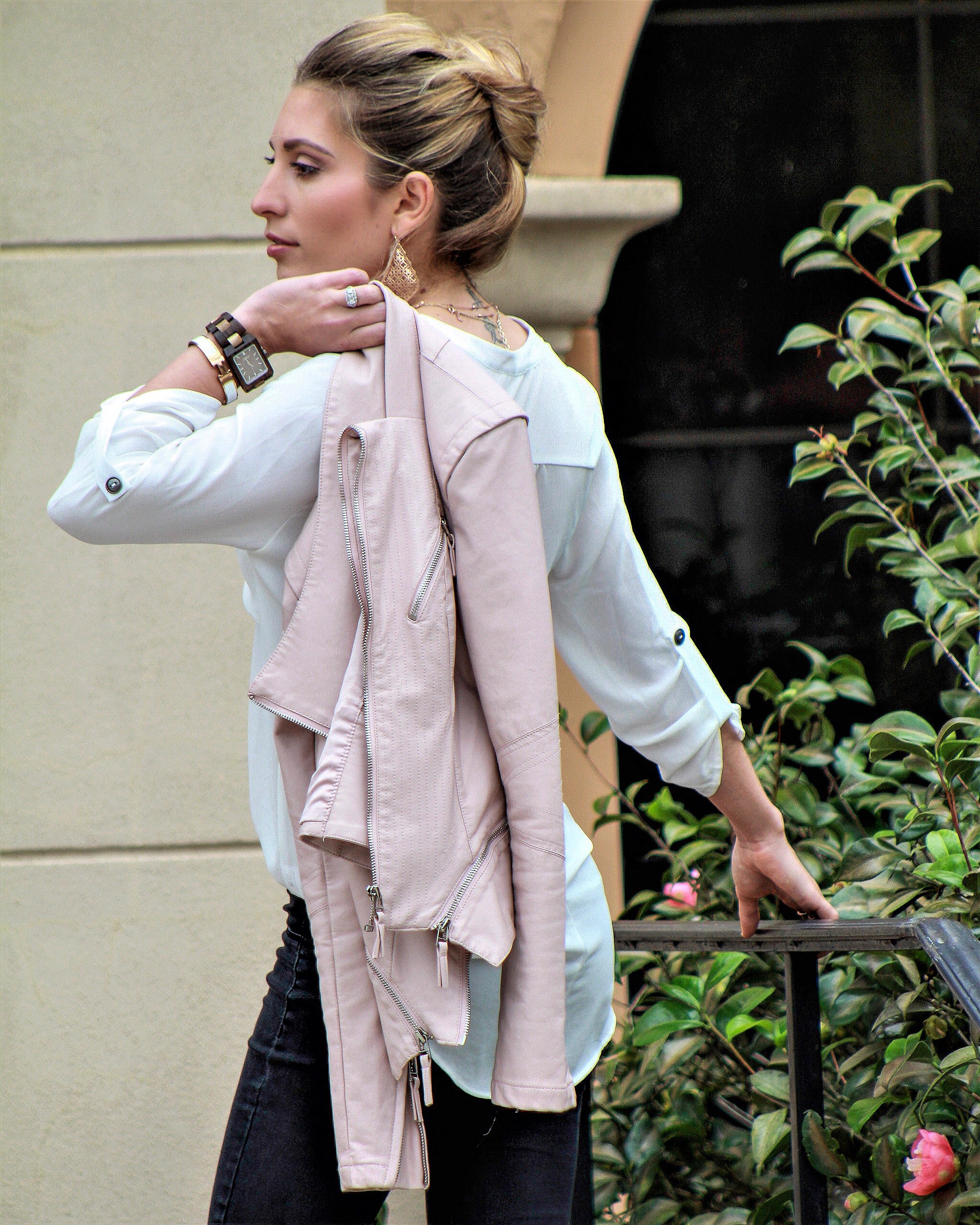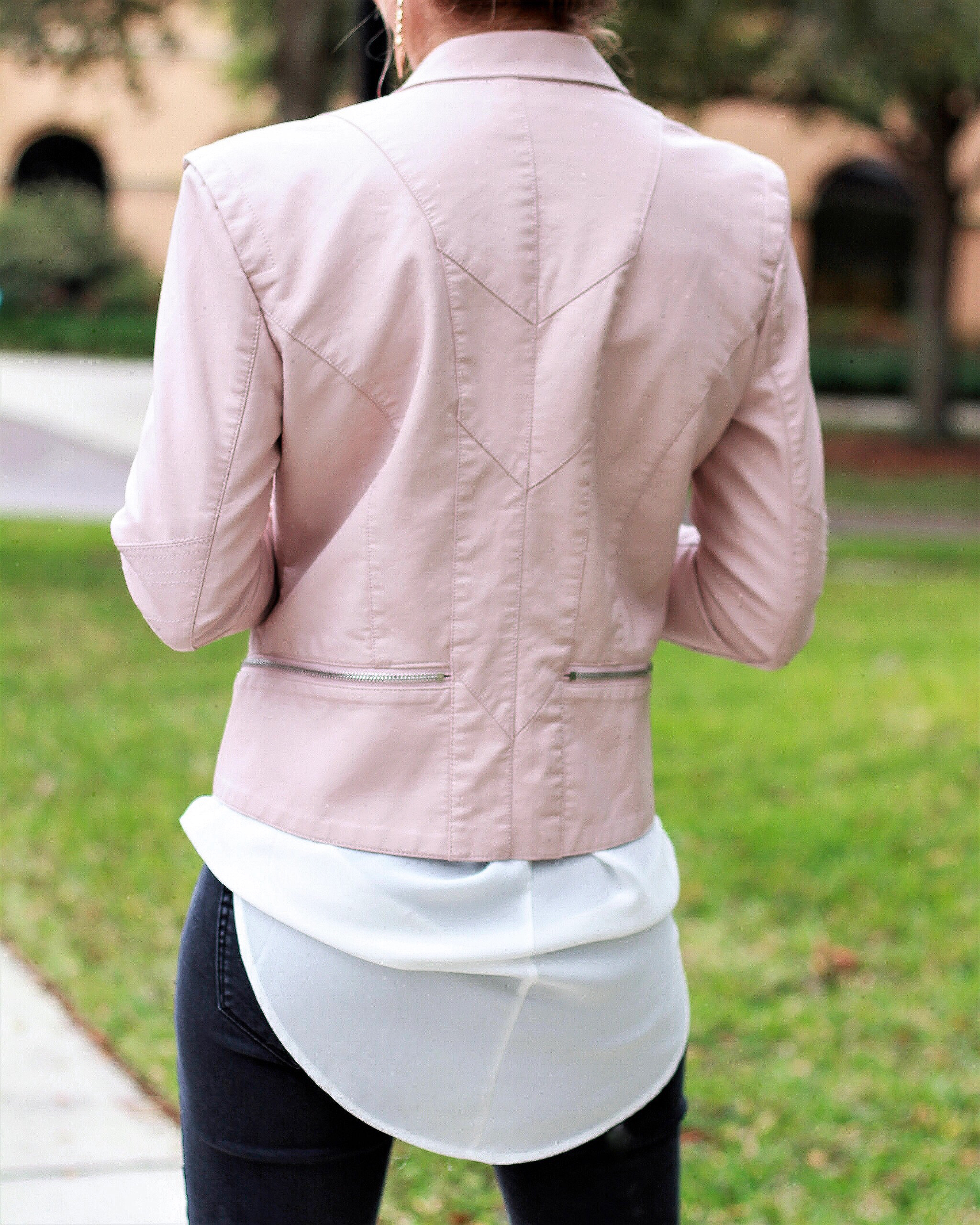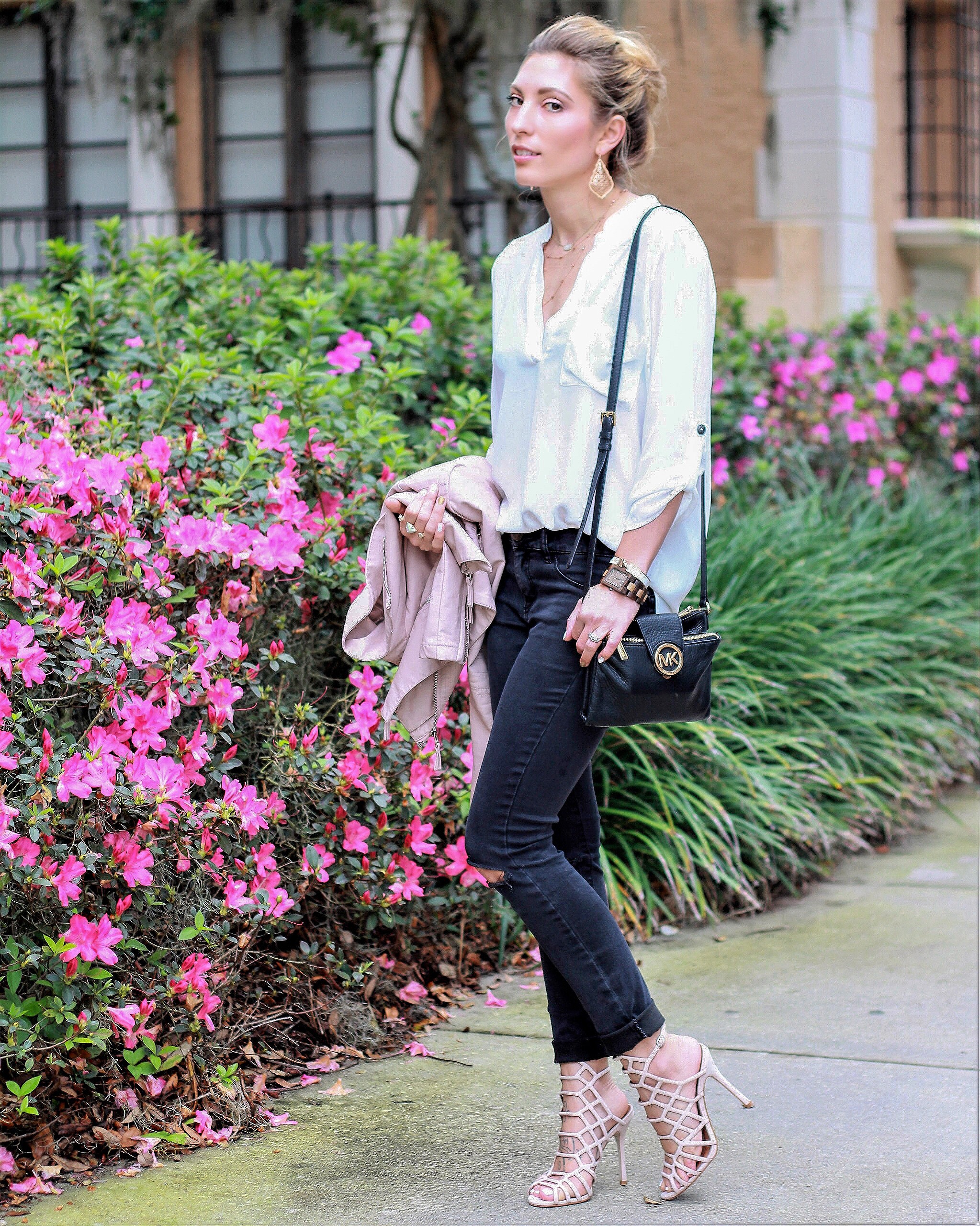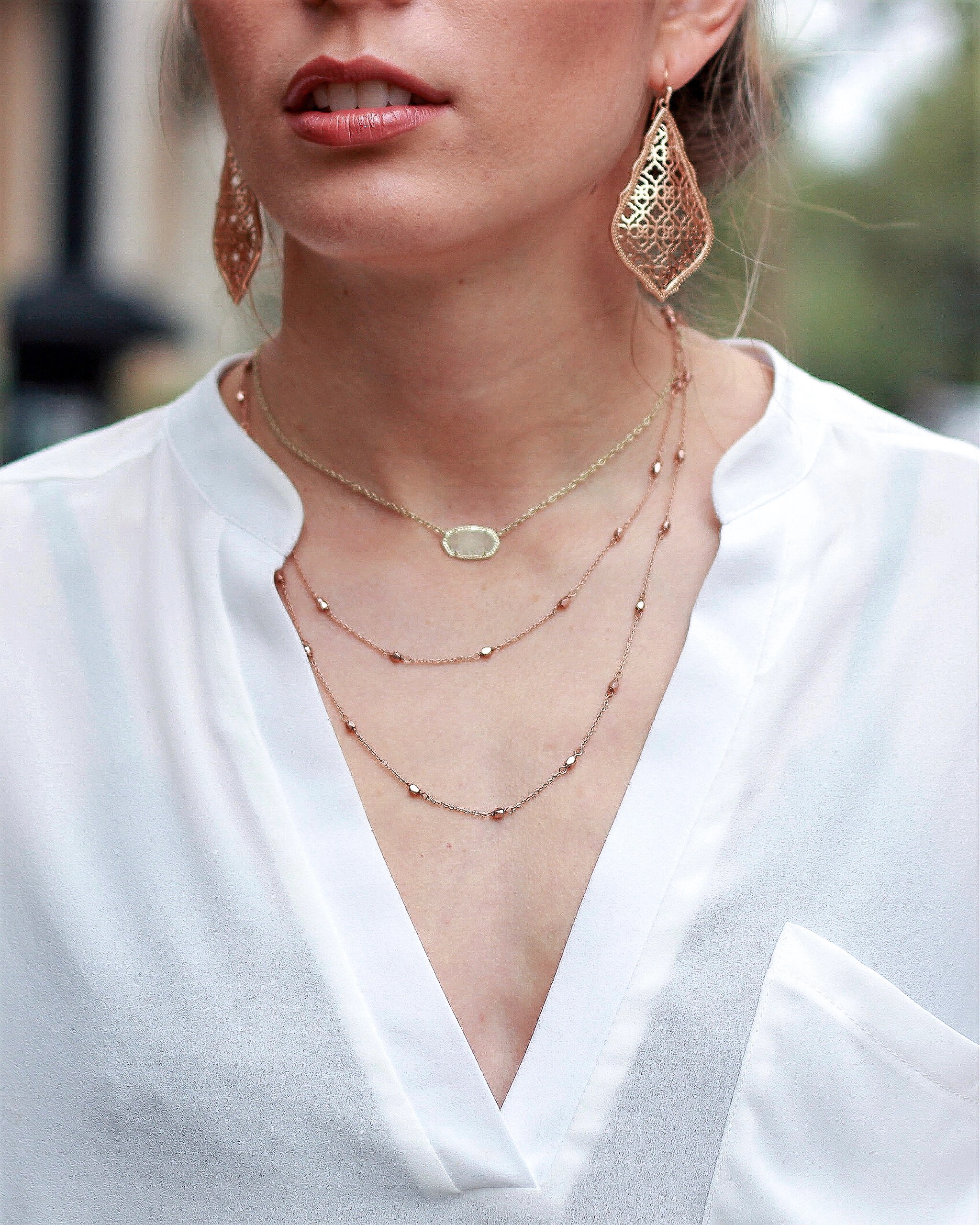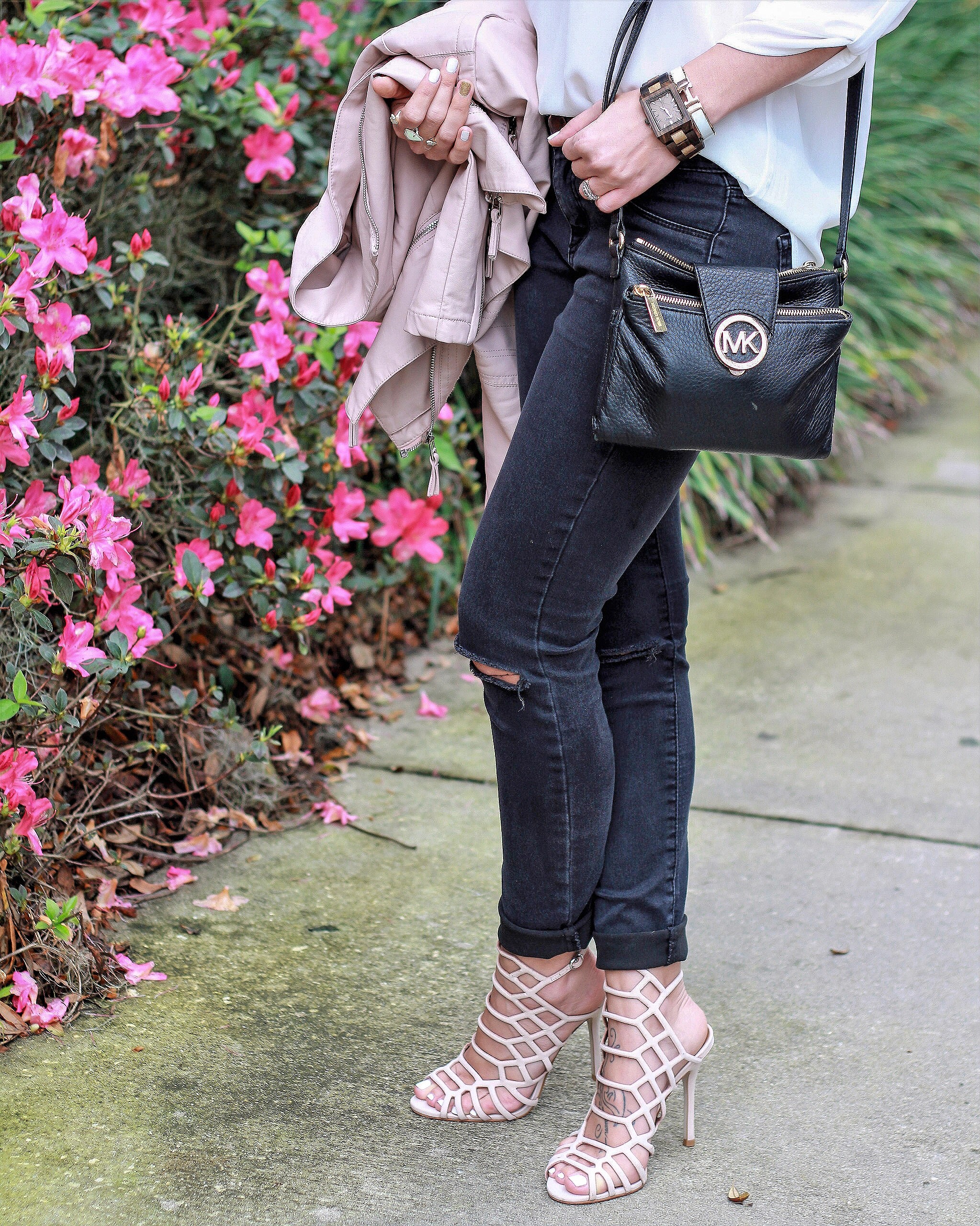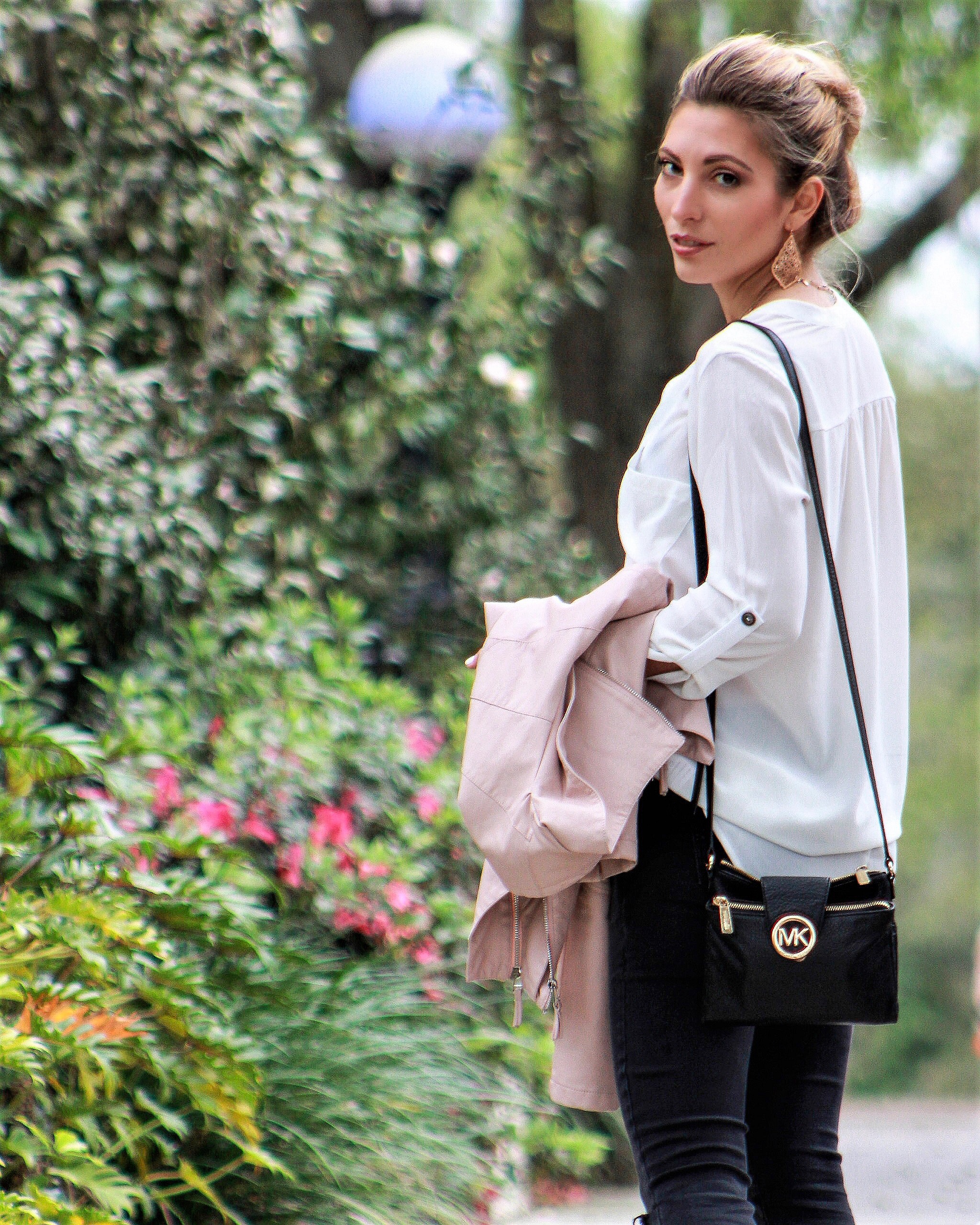 *Fashion Photography by Rae Breda.
Blush Leather Jacket (Similar & Similar)
Top / Bralette / Jeans / Heels / Purse / Kendra Ring
Earrings / Kendra Necklace / Long Necklace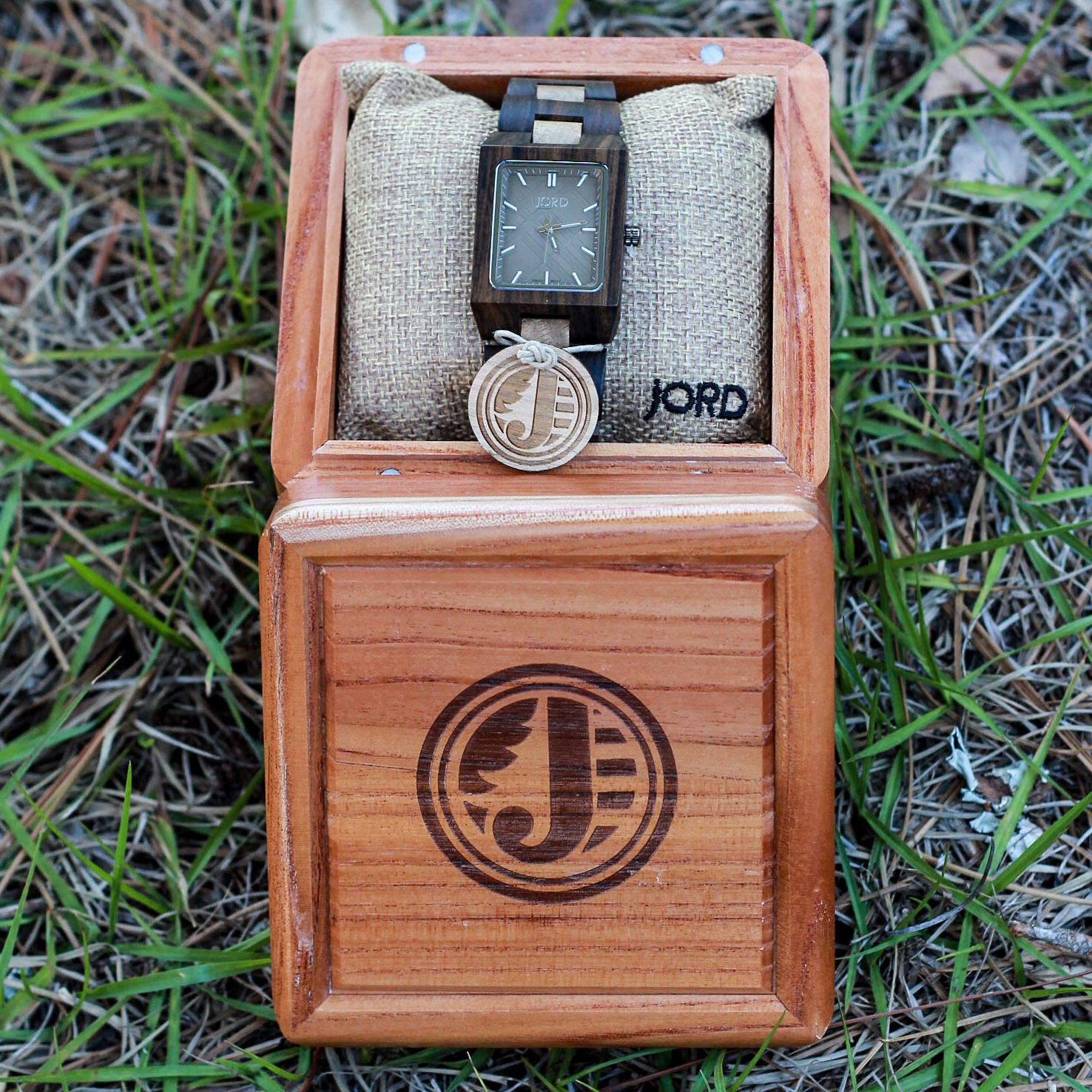 Watch Specs: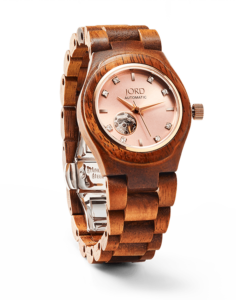 I absolutely love this women's watch.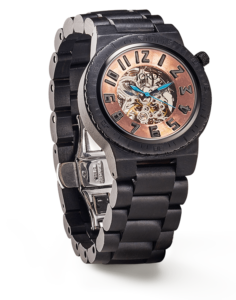 This is my favorite men's watch.
FINANCIAL TIP
"Time is Money." – Benjamin Franklin
Most of us have heard this statement time and time again. It is so popular now you could call it a cliché. This is an ironic relationship between two needed and precious resources in our community. We are always trying to find just the right balance between the two.
Time is most definitely financially related when it comes to paying off your debts. Whether its a loan, mortgage, or credit card debt the longer it takes you to pay it off, the more money its going to cost you. This is due to any fees or interest associated with those debts. I personally cringe when it comes to credit card interest rates. The longer it takes to pay off that debt the more and more interest accrues.
Think about this…you have a $30,000 in debt with an interest rate of 10% (which is low). If you are paying the minimum which is about $400 a month, then it will take you 10 years to pay it off and it will cost you $17.574 in interest. However, if you were to pay an extra $200 a month on this debt, then you would have it paid off in half the time and you would save $8,531 in interest payments.
Beware though, before choosing to pay off a debt early, it is important to be aware of any pre-payment penalties that could be assessed by the lender. Make sure you are aware of both the term of the loan and the interest rate when you borrow money because those items are what work against you when you borrow.
Now, even though time isn't your friend with a loan. Time works in your favor when you are investing.
Consider the following example.  If you want to have $1,000,000 when you retire in 35 years, you can get there by investing $1,000 a month for 35 years and earning an average 5% rate of return on those investments.  However, if you waited longer before you started saving for your retirement and only 25 years between the time you started saving and the time you plan on retiring, then you would need to invest $1,900 a month to reach that same $1,000,000 goal! Just like when you refinance your debt, modifying the interest rate, or rate of return on your investments, can play a large part on how much money will need to save every month.  If you again only gave yourself 25 years to save for retirement and still want to amass $1,000,000 on less savings per month, then you would need to take more risk to achieve the same rate of return, or you would have to settle with retiring on less.
Now you can truly see that when it comes to paying off any debts, or investing, that time really is money.  If you have more time to invest the better off you are and staying debt free is better for everyone.  I recommend to just on a regular basis check your debt situation and your investments for retirement to make sure you are regularly reviewing your debt situation as well as your retirement funding strategy to make sure you are utilizing both to the best of your ability.
JORD WATCH GIVEAWAY
In order to help you manage your time and save on money enter this awesome giveaway!! The winner will receive a $100 e-gift code to use on the Jord Watch site. All other entrants will receive a $25 consolation e-gift code at the close of the contest.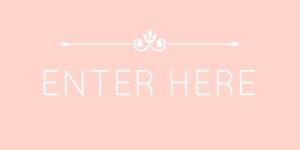 Contest ends at 11:59 CST 03/26/17 and both gift codes expire 06/18/17
*Disclosure: This article was sponsored by Jord Watches, but all opinions expressed within are my own. I am all about a completely honest review!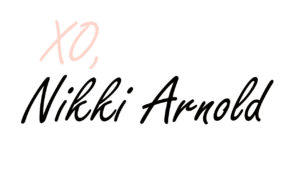 SHOP THE POST: