These sequin pants got asked about everywhere I went the other weekend, so I thought they deserved their own blog post. They were a tad expensive in the just under $200 category from Revolve, but I will keep my eye out and share if they go on sale. With three different sequin colors, being high waisted, and the fun wide leg…I just knew the ways to style were endless. My friend Laura came over and we raided my closet to find 3 tops I already had to create these looks. I wanted to encompass three different people's styles that way there was something for everyone. So whether you are more glam, sexy/sassy, or edgy/casual, there is something for you.
HOW TO STYLE SEQUIN PANTS FOR THE CLASSY GLAM GIRL
Here I paired the sequin pants with a satin camisole that was also from Revolve. It matched one of the colors in the stripe of the pants perfectly. I suggest also going with a nude heel and clutch for this look and some glam sparkle earrings.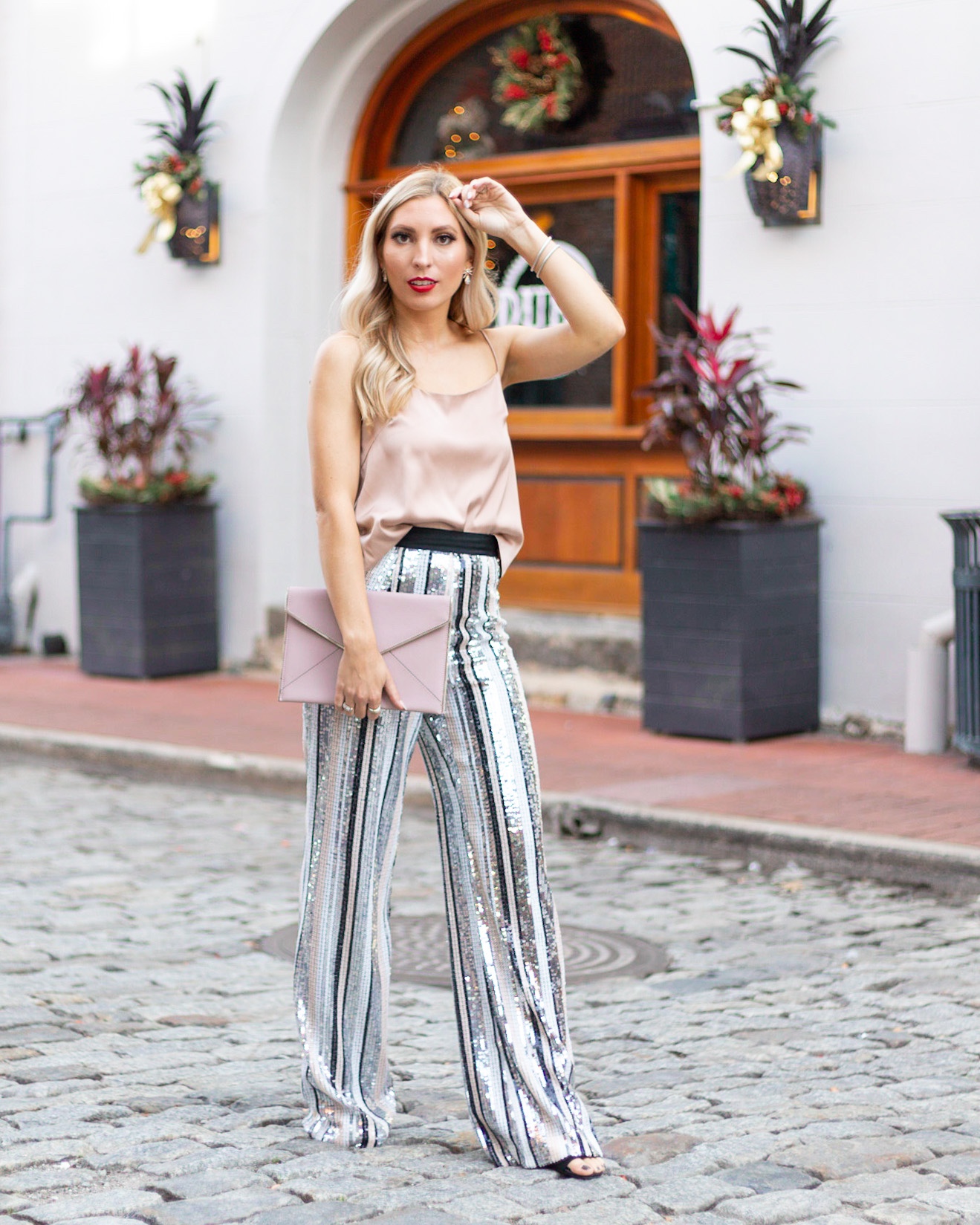 Sizing: Pants – XS | Top – XS

HOW TO STYLE SEQUIN PANTS FOR THE SASSY SEXY GIRL
For the sassy, sexy girl I suggest a fun crop top to pair with these pants. You show off a little bit of skin, but not too much since the pants are high waisted. I picked a white sequin crop that I have had for 2 years from Forever 21, but I will link something similar. Pair this look with some black block heels and a black clutch.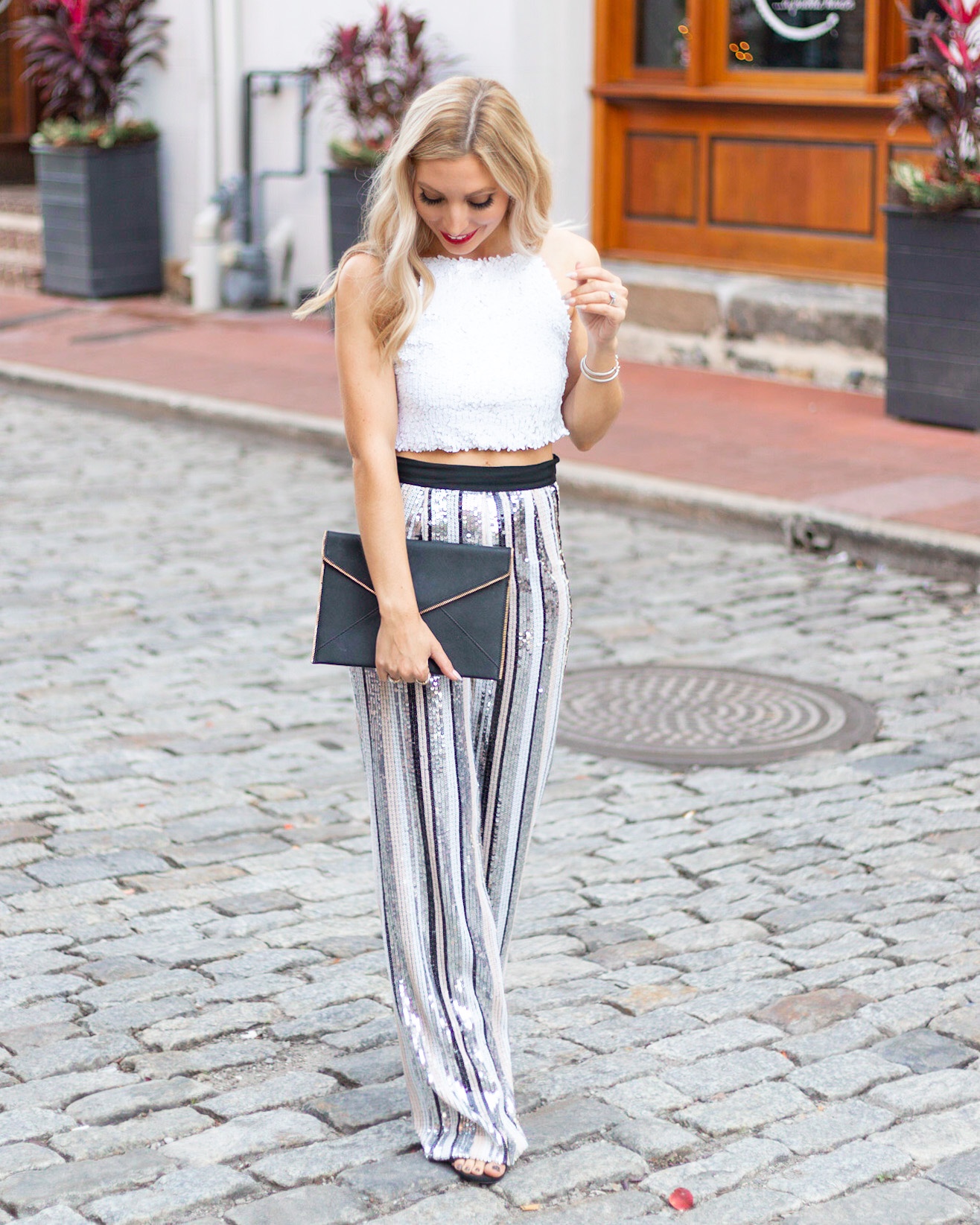 Sizing: Pants – XS | Top – S (On Poshmark $10) (Poshmark $15) (Poshmark Med NWT $12)

HOW TO STYLE SEQUIN PANTS FOR THE EDGY GIRL
I really couldn't decide which outfit was my fave, but this one was pretty darn fun. I grabbed a graphic band tee from my closet and knotted it at the waist. Add some black tall wedges, a metallic clutch and some sunnies and your good to go! This is a look I feel like I could just wear out with the girls for happy hour too.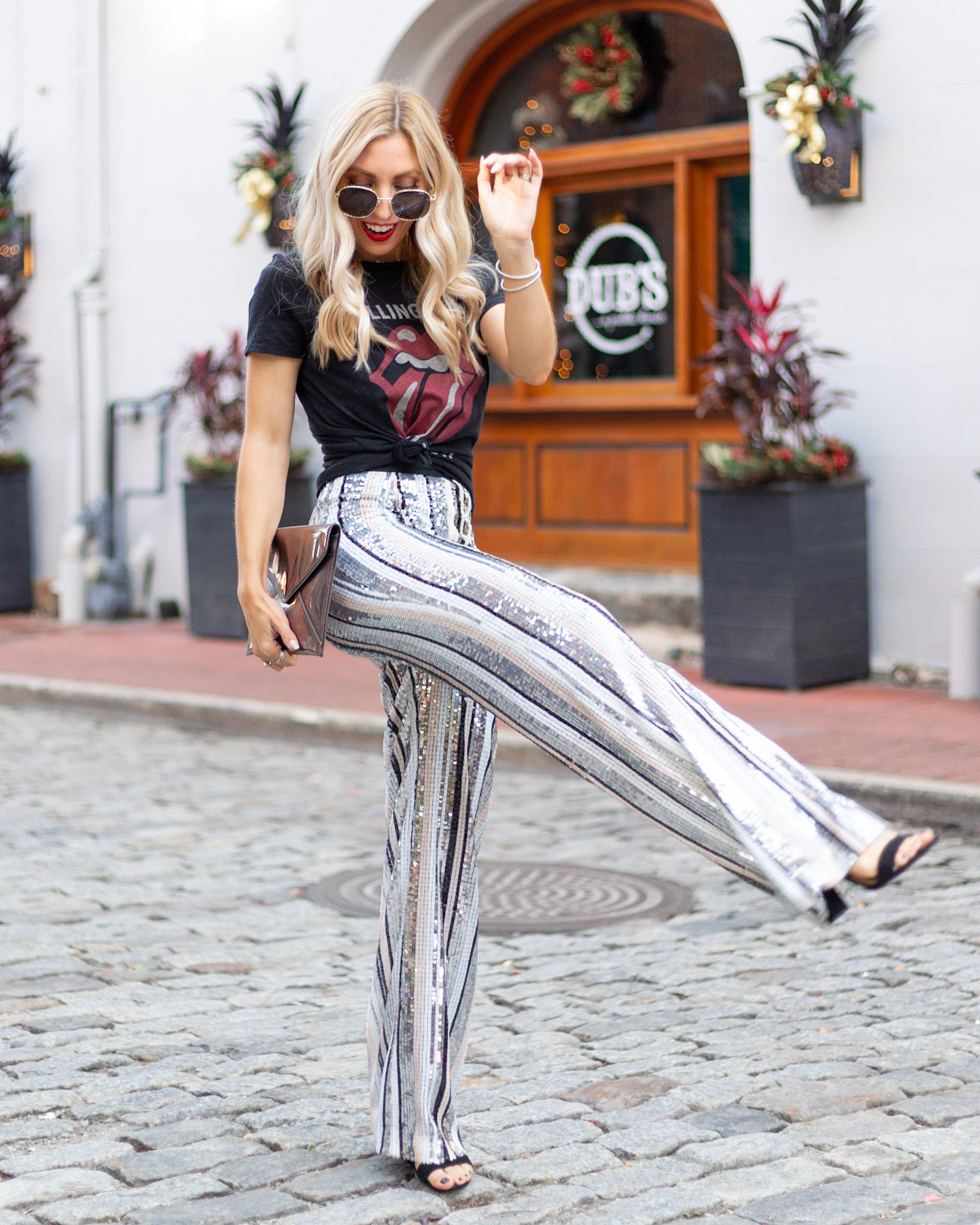 Sizing: Pants – XS | Top – XS

So tell me, how would you style these sequin pants?
Xoxo, Nikki