Wow I'm blogging. I am starring at this blank page and getting more and more excited to release something to you my readers!!! I have been looking forward to this day fondly. This post is about my first ever #OOTD.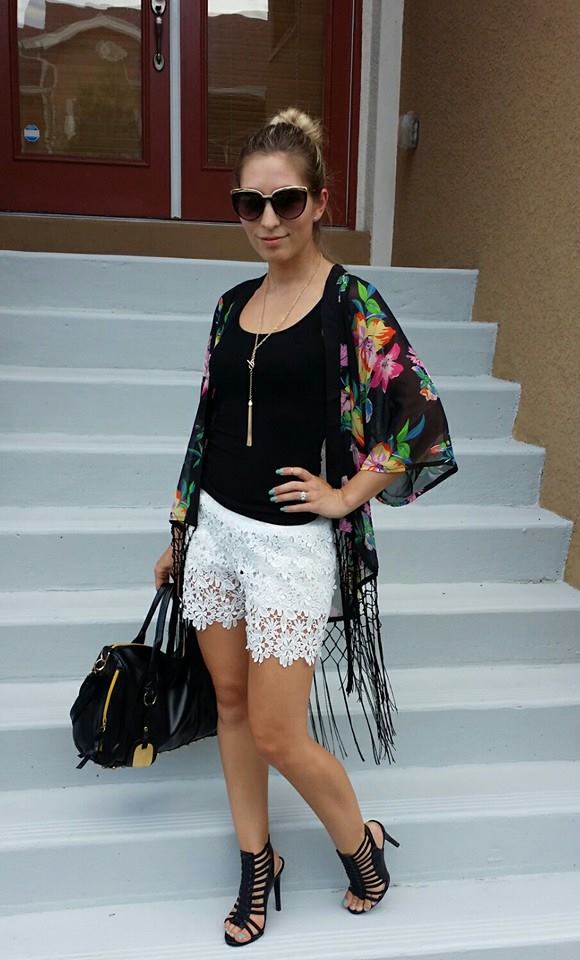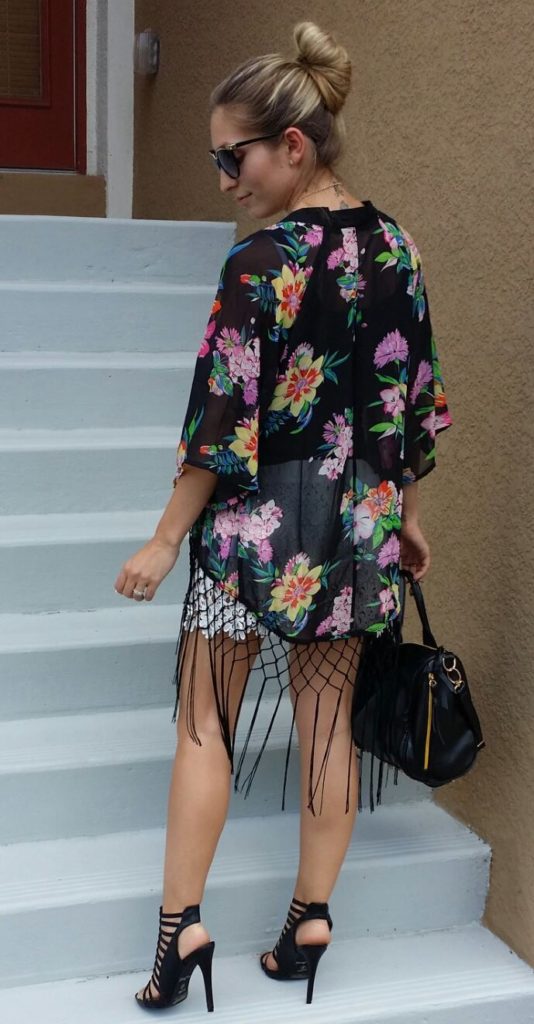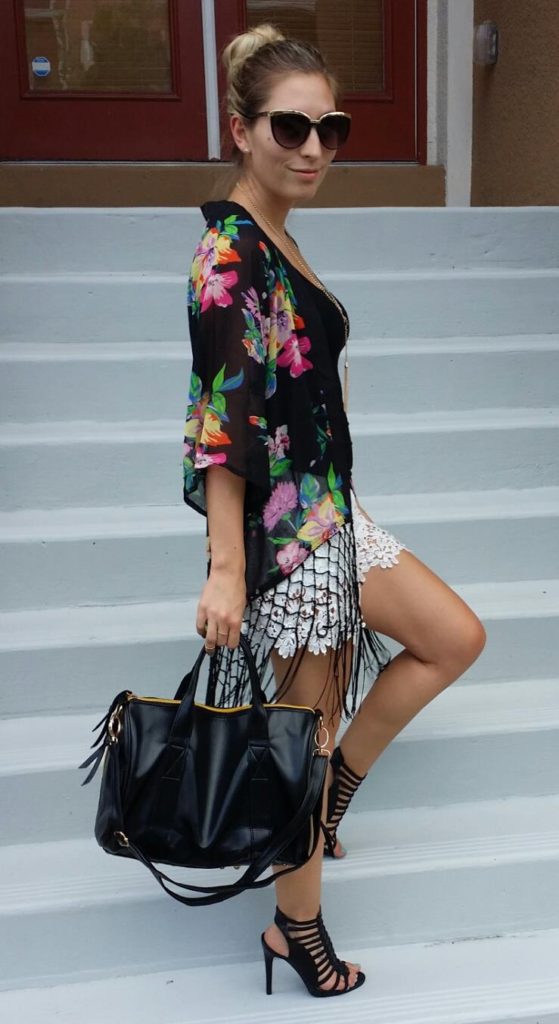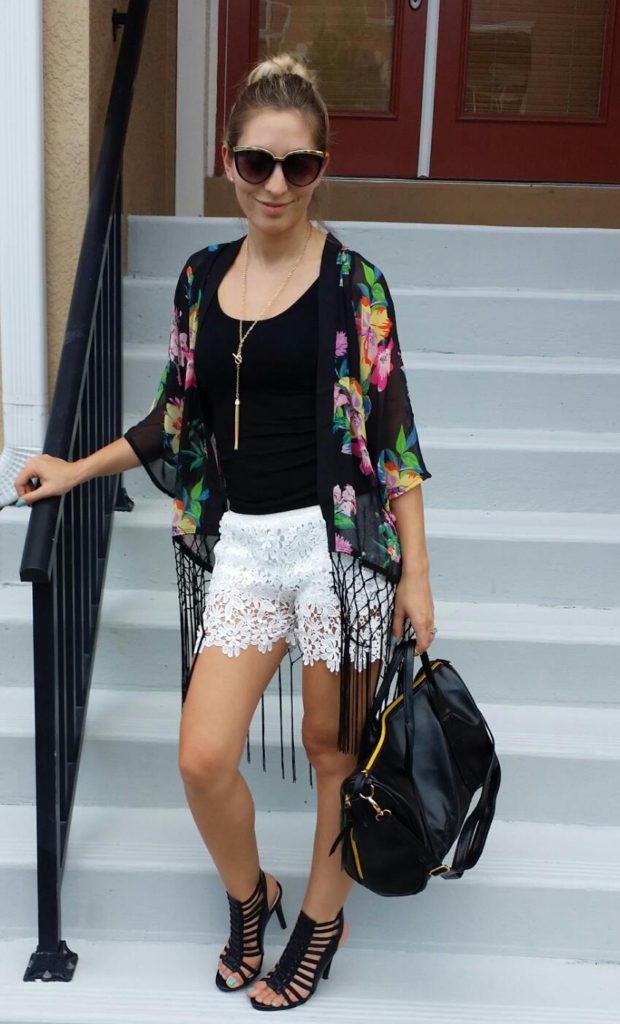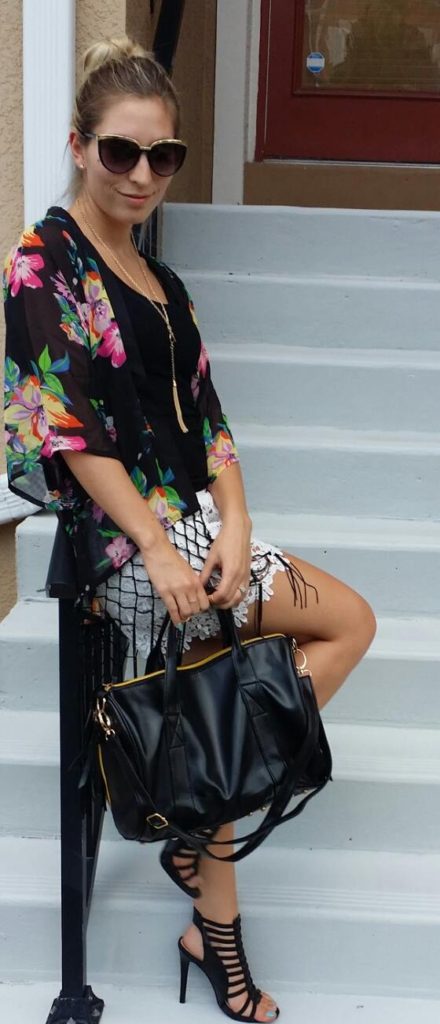 Let me give you a little back story. Back in 2014 when my favorite show Star Crossed was on the CW, I realized that Actor Matt Lanter had a wife!!! I was like whaaaatttt who is she, what does she look like yada yada. Anyways I found her instagram where she had started Hello Gorgeous and I fell in love. Yes I fell in love with a woman haha. Her beauty, her love for fashion, love for God, and just how I felt I could hear her voice coming off the pages when I read her blog. She inspired me. I went from being a Matt Lanter fan to being an Angela Lanter fan.
Looking through her outfit posts led me to create the LOOKBOOK outfit above which was based on something she posted, yet I found all my pieces for a fraction of the cost. That's when I realized I could do that for other people as well. All the time now I have family and friends sending me pictures and ideas and asking me to find the items for them online.
I love bohemian style which is what this look incorporates. These floral shorts paired with a flowy silk kimono are what pull this look together. I kept it neutral with black and white and then the bright colors on the kimono be the star of the outfit.
Forever 21 Flower Child Kimono (Sold Out) Similar
Sunglasses Forever 21 (Sold Out) Similar
Steve Madden Strappy Heels (Similar)