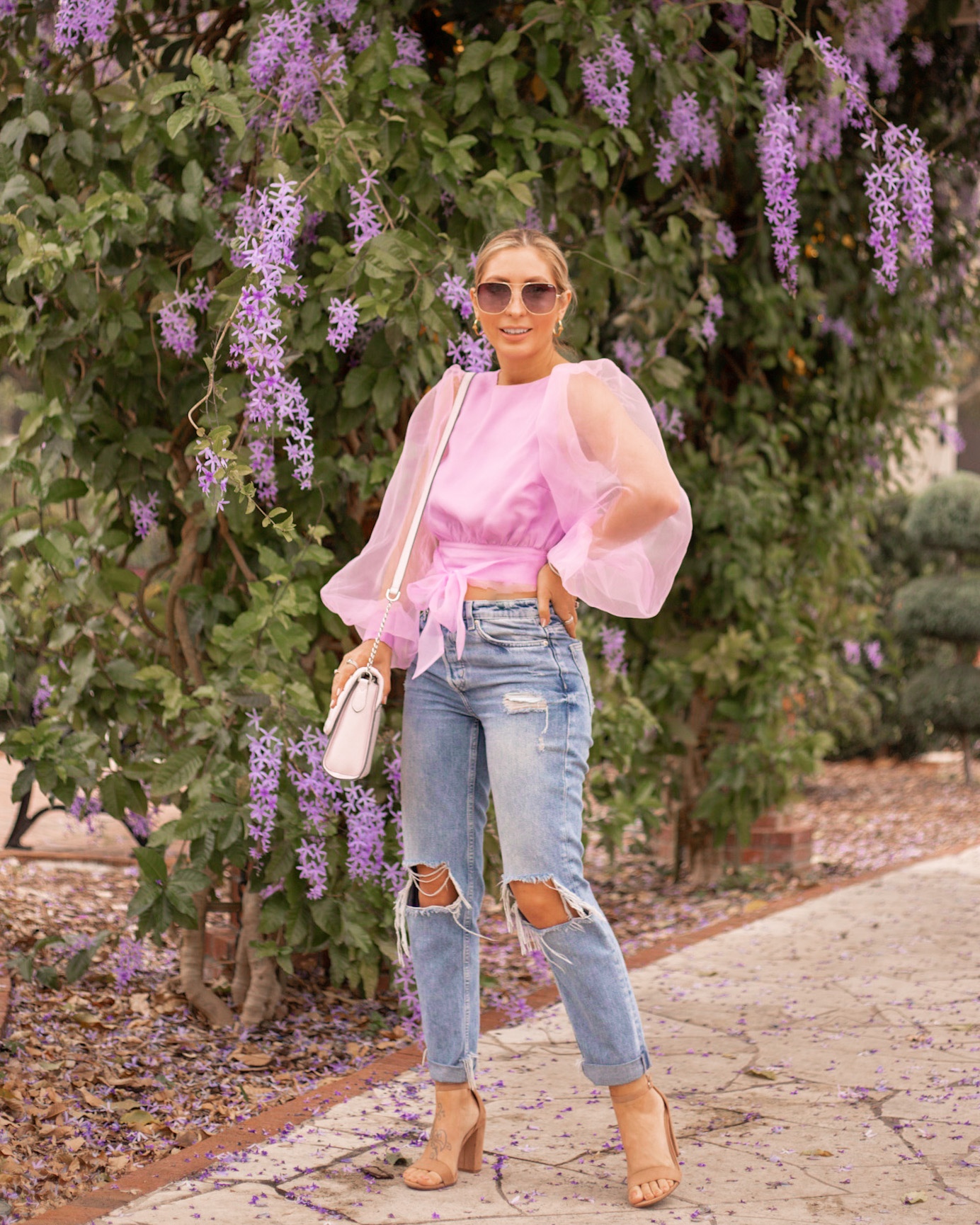 One of my favorite things about spring is the color changes. Not only does the earth itself start to bloom, but so does fashion. Gone are the deep dark shades of winter and along come the brights and pastels of spring and summer. Lavender is one of my favorite spring shades, as you can see from this photo taken two years ago.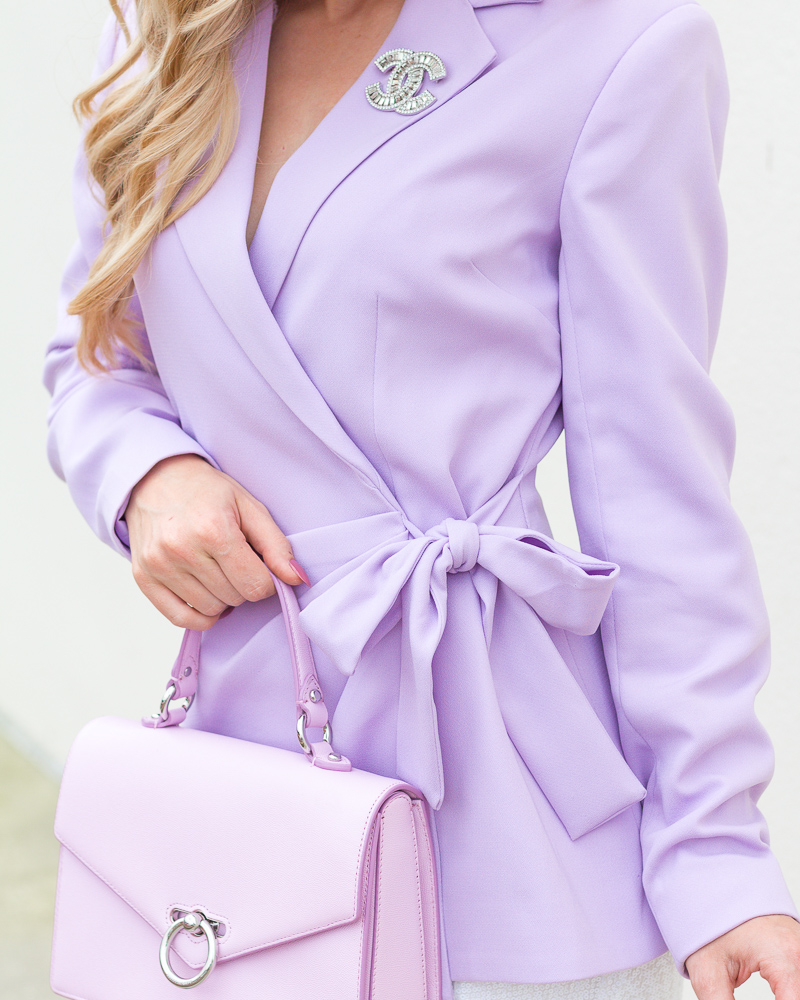 Purple is a shade that's most often associated with royalty. And while this year's shades may bring a sense of regality or opulence, there's an added meaning beyond the lilac and lavender shades of purple trending in the runway collections. There's a need for lavender and other pastels because they are calming and we have a lot of chaos in our world right now due to covid.
Lavender's vibe tends to be a dreamy, almost fantasy energy that leans sometimes towards a more futuristic and avant garde style. However, the silouhettes I'm seeing this spring take a classic and boho approach. I am loving all the details and I linked a bunch of my favorites below in different categories. These are all from affordable retailers as well like Target and Forever 21.
Top: Revolve | Jeans: H&M | Heels: Target
Purse: Target | Earrings: Julie Voss | Sunglasses: Quay
LAVENDER FASHION FOR SPRING





Xo, Nikki