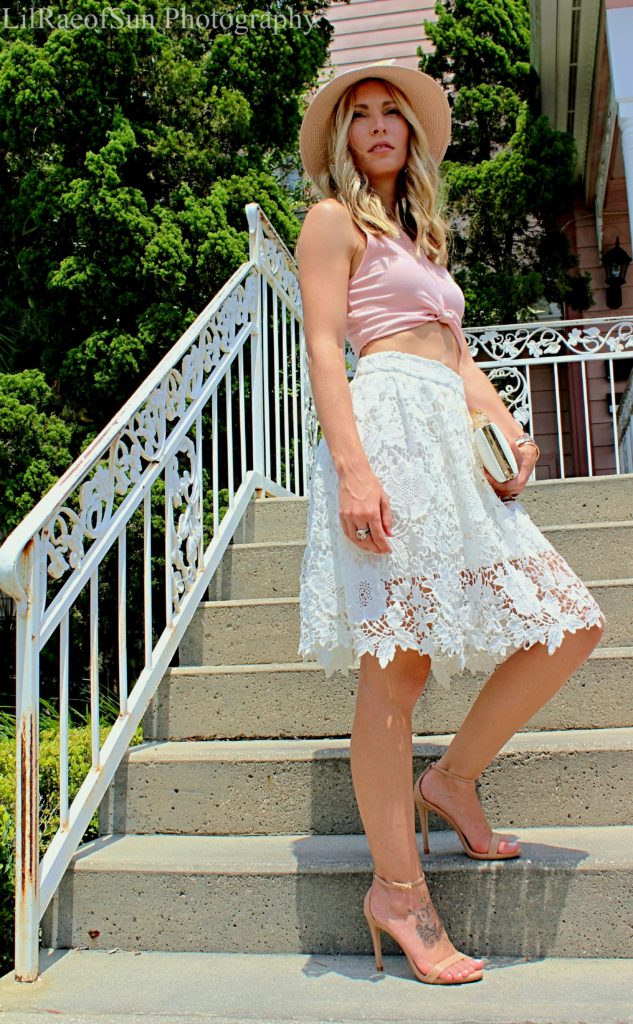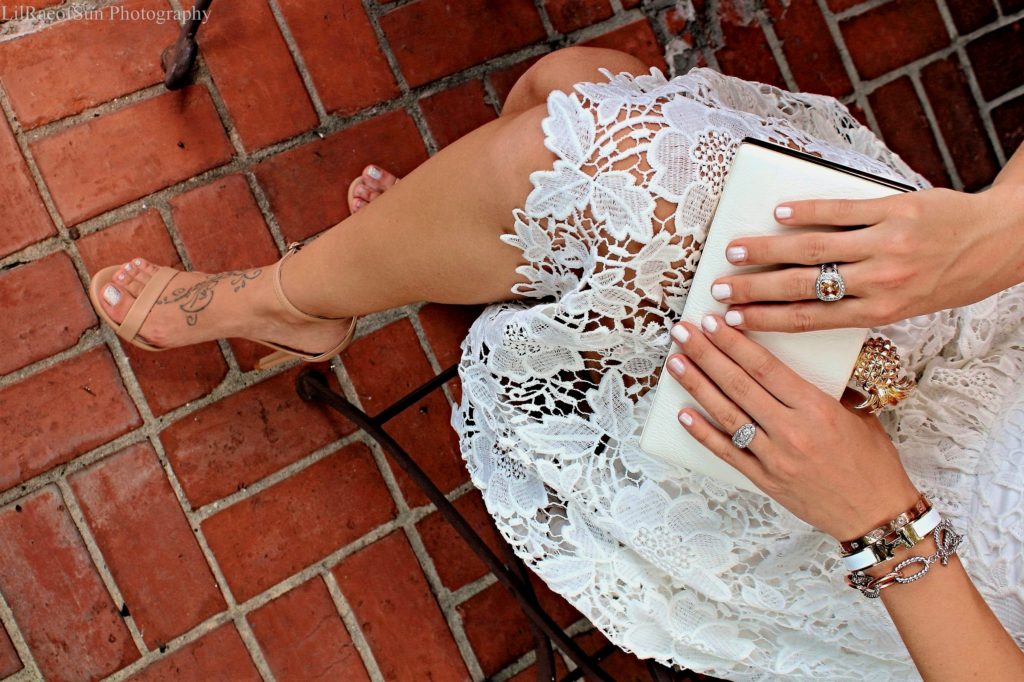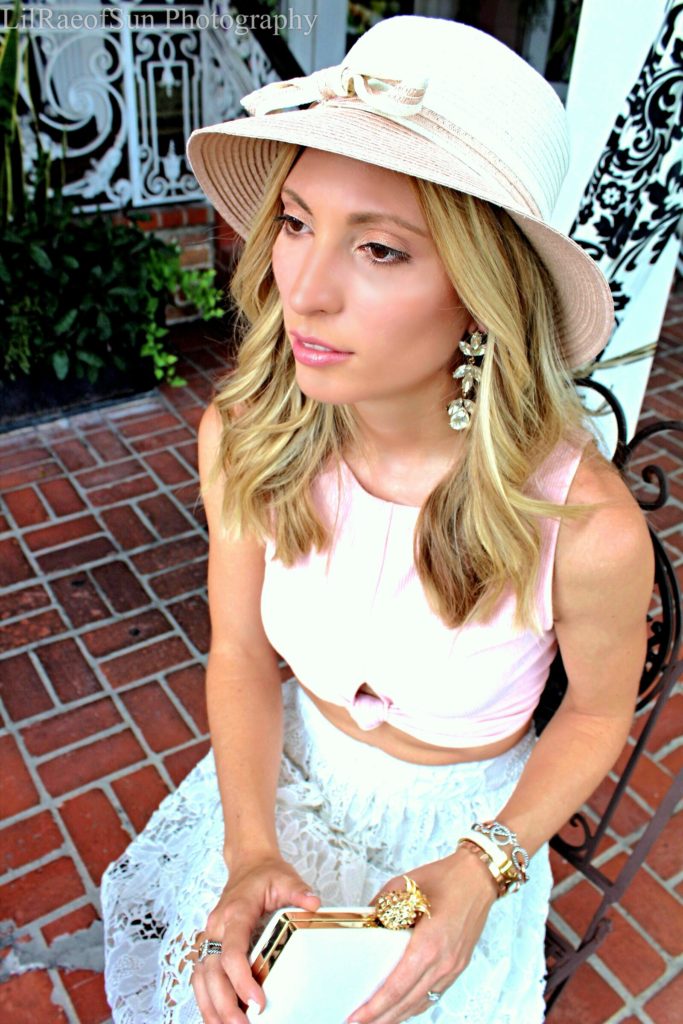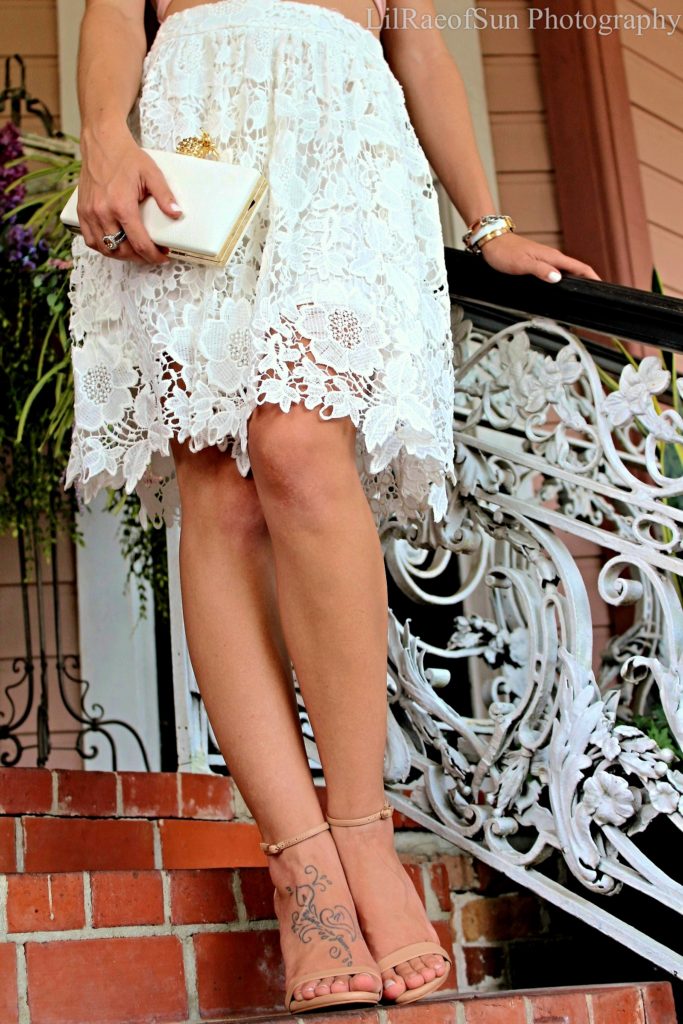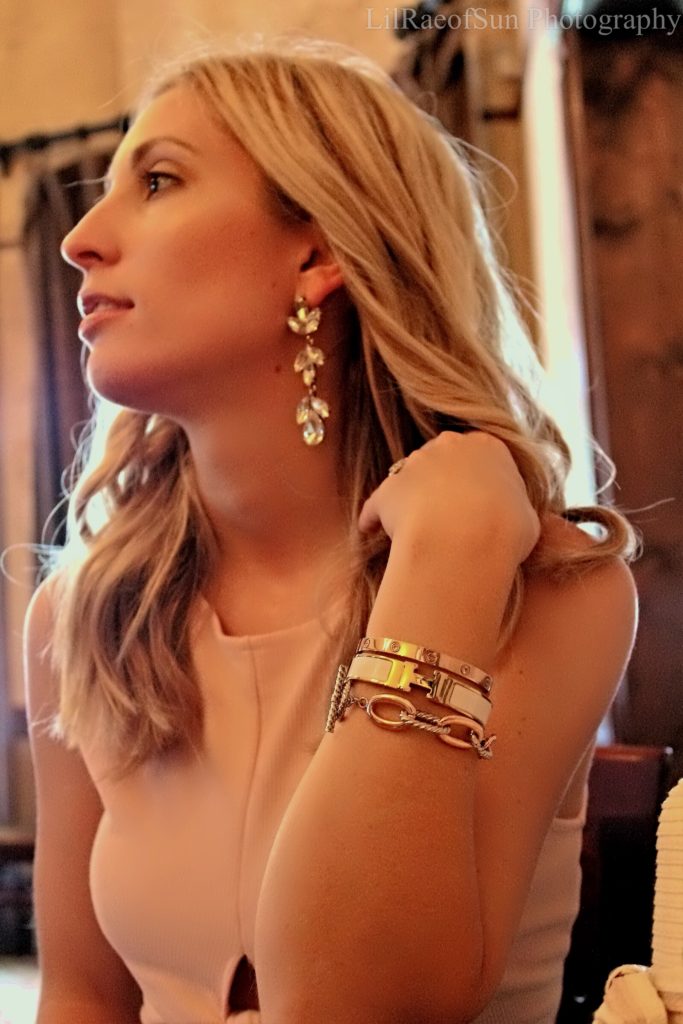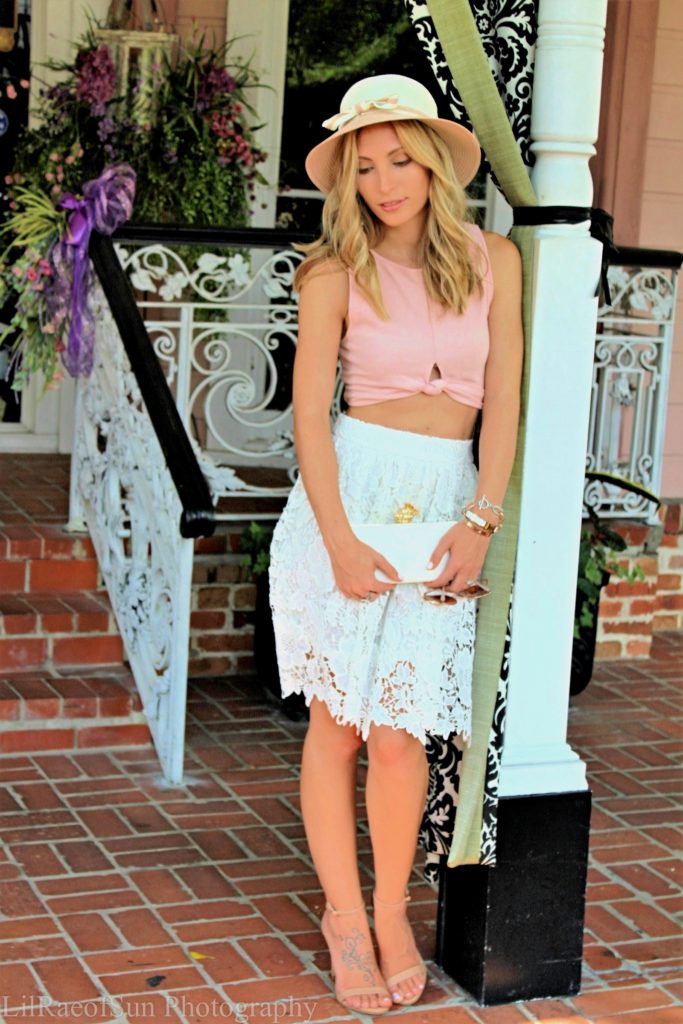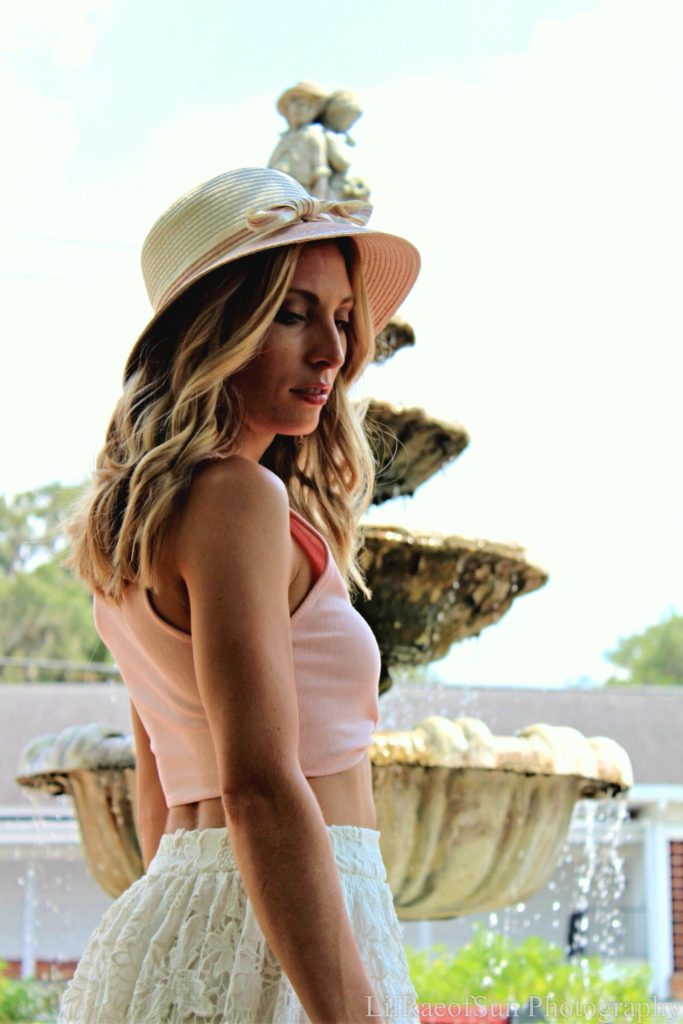 A couple of weekends ago I went to visit my best friend in Ocala, Florida. I really love visiting a small town where they have a cute downtown square and plenty of places withing walking distance. We get to have lazy days poking around cute shops, eating and fun little mom and pop restaurants and visiting her beautiful horses. We didn't have time to go on a trail ride this trip, but it's in the cards for the next one.
One of the really cute spots we visited while I was there was The Ivy House Inn. Its a really cute restaurant and spa. They serve the most delicious Ambrosia Salad and Raspberry Sweet Tea. The design of the house is a pink victorian style home with a picturesque fountain out front. The inside decor was just so beautiful from the lush leather booth, rich carpet, and decorative wall paper. It was a beautiful spot to eat lunch and snap some photos.
We had visited a really cute vintage style shop called Jezebel's earlier that day where I picked up a great blush straw hat. The hat was my inspiration for this blush and lace combo I decided to wear out for lunch and tea at The Ivy House Inn. I paired this blush crop top I bought at Forever 21 for less than $10, with a crochet lace skirt I had in my closet (also from Forever 21). My Steve Madden Stecy heels were the perfect feminine heels to finish off the look since they were simple and sexy, yet didn't distract.
Hat – Jezebel's Ocala / Similar / Similar / Earrings
Top – Forever 21 / Skirt (old) – Forever 21 / Similar / Similar 
Heels – Steve Madden / Clutch (sold out) – Lulu Townsend / Similar / Similar
Bracelets – 1, 2, 3 / Love Bracelet Dupe / Ring / Sunglasses