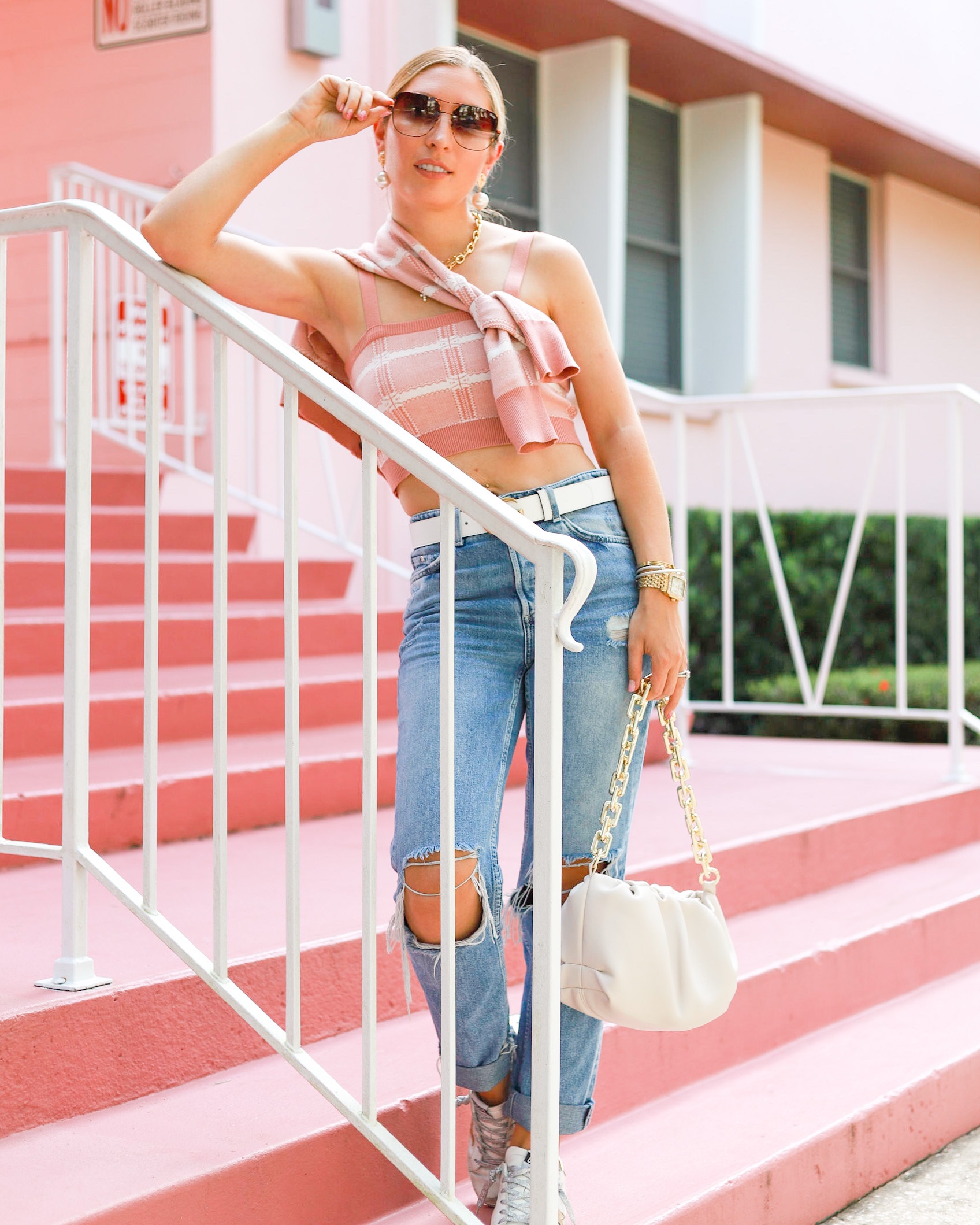 This is another trend that totally takes me back to the 90's. Who watched Clueless? I loved everything that Cher and Dione wore, and this outfit totally reminds me of a modern version of something pulled from Cher's closet. Sweater sets were trending during spring and it's not going away any time soon. This is no longer granny's cardigan set, we have brought it back and it's chic-er than ever.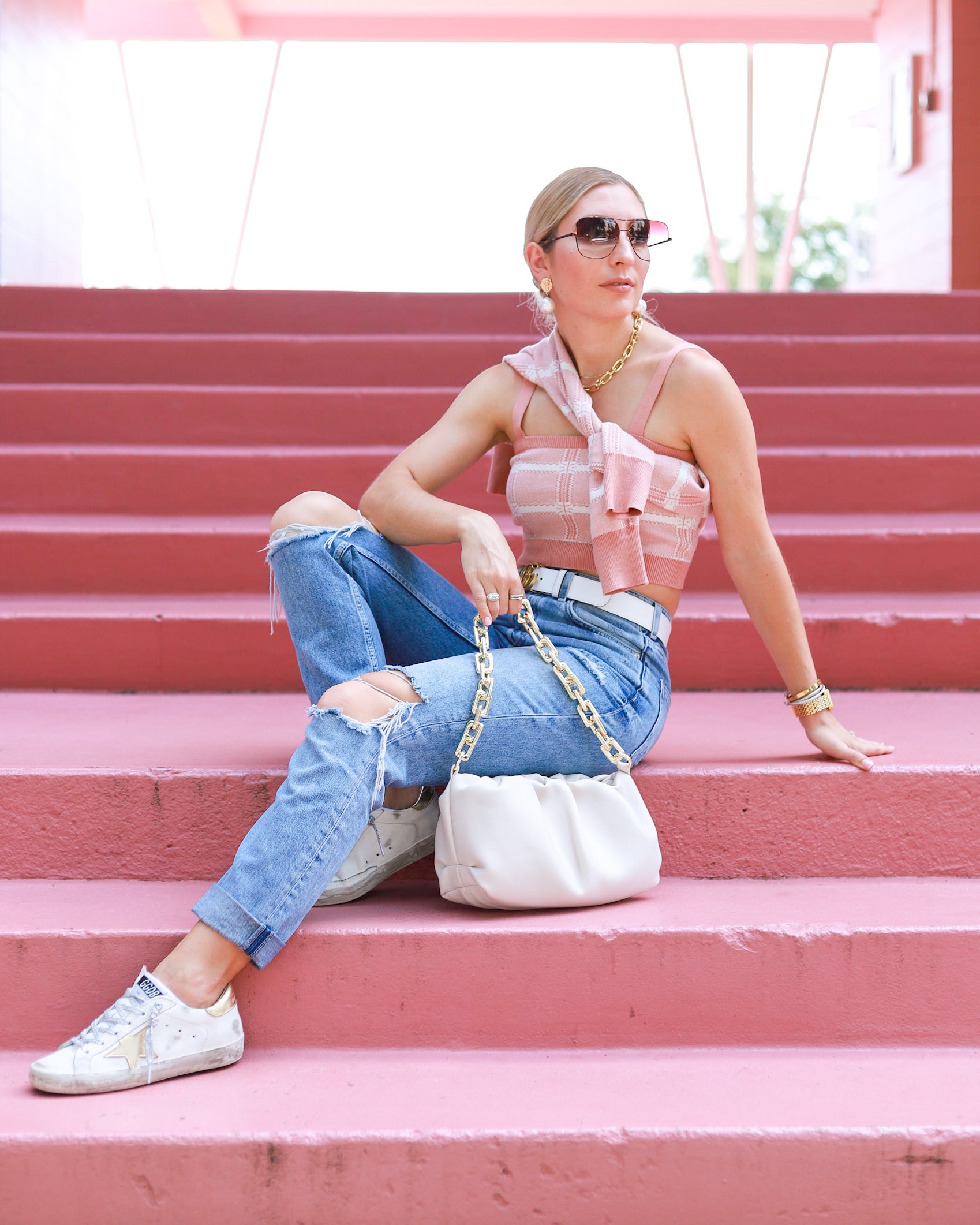 These matching pieces give you just the right amount of coziness during transitional weather. You can layer it up in the morning when it's feeling a bit brisk, but then take off that cardigan once the sun warms up the day. These sets might be ideal for fall, but they really do work for any season and are a great addition to your wardrobe.
I personally love how there are 3 cute ways to wear your cardigan as well. First you have got the tied crossbody style, which is a bit fashion forward. Then you have the tied around the waist look, which is a bit more casual. Finally just wearing the cardigan, buttoned, or unbuttoned. My cardigan set here is from Shein and only $21!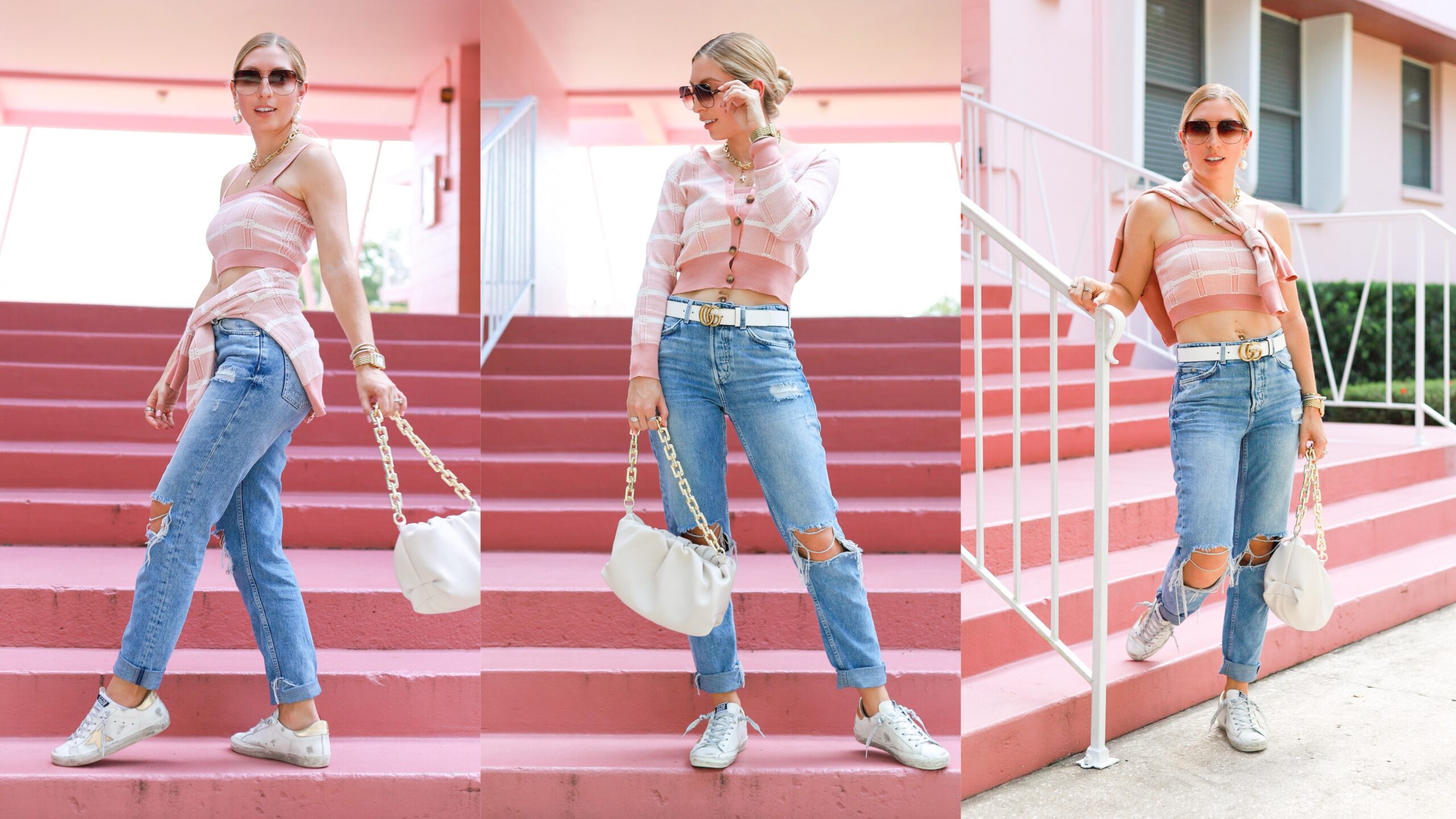 Cardigan: Shein | Jeans: H&M | Shoes: Golden Goose (Dupes)
Sunglasses: Dupes | Earrings: Dupes | Necklace: Dupes | Purse: Dupes
FALL SWEATER SETS UNDER $50


What's your favorite fall sweater trend? I would say mine is a tie between cardigans and over-sized turtleneck sweaters.
Xoxo, Nikki