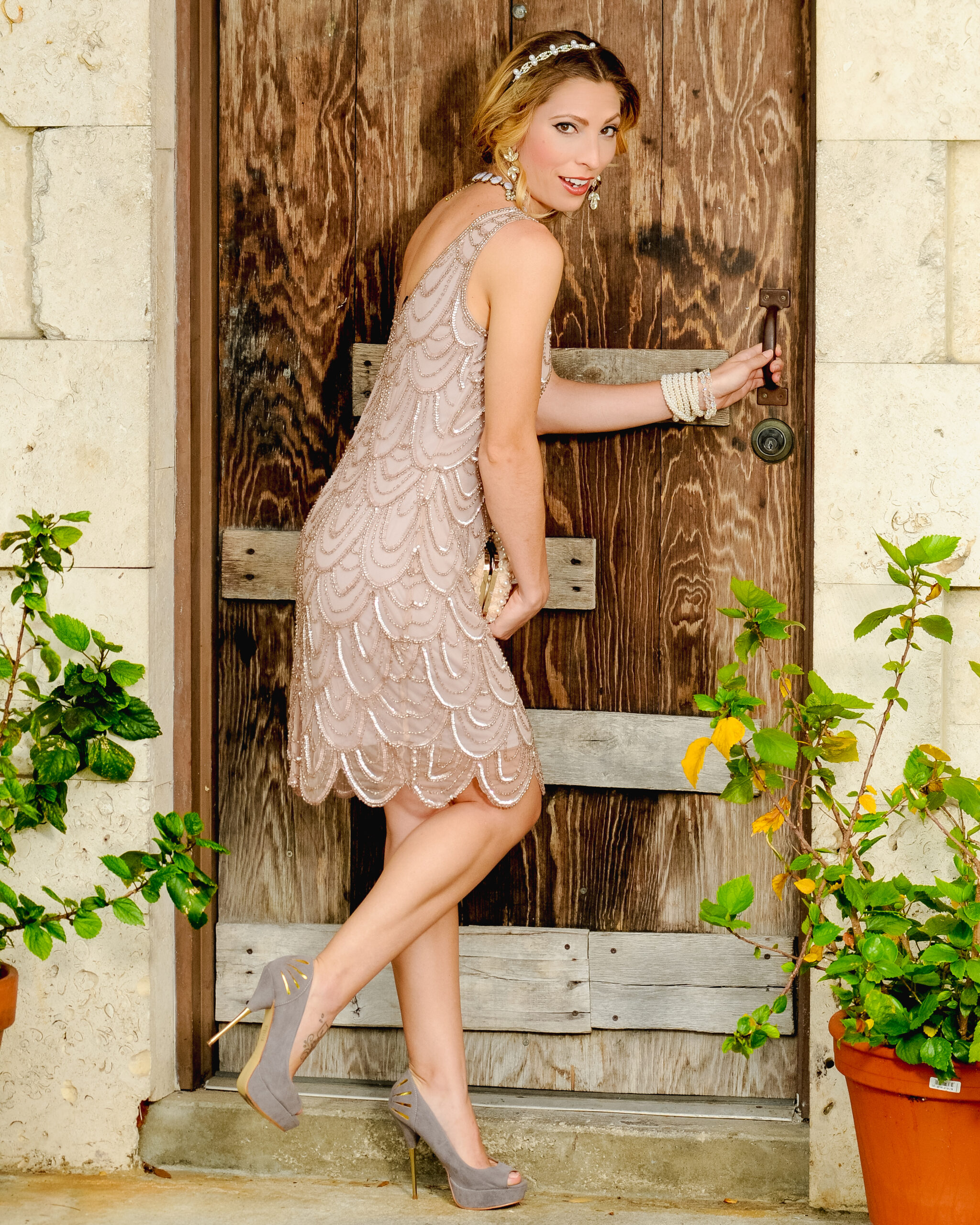 Ever since I was little, I have been fascinated with vintage styles. I grew up watching old movies and musicals and I wanted to wear the fancy dresses as well. One of my favorite outfits was when my father did an art deco shoot for his business photos, which  I got to be in, and I was dressed in 1920's attire and the only one allowed to sit in the vintage Rolls Royce. Ever since that moment at 12 years old, I have been 1920's obsessed. So, when I discovered 42 Dubonnet at the Orlando Makeup Show, I was absolutely delighted and knew I needed these products in my collection!!
Here is a photo from my 27th birthday, which was a 1920's themed party.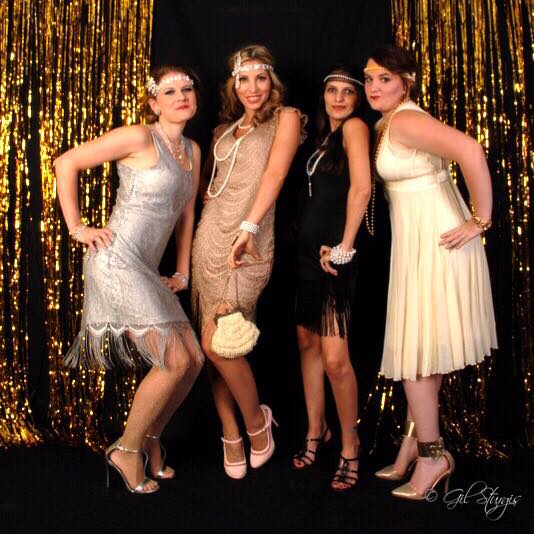 Dress / Shoes Charlotte Russe / Great Gatsby Accessories / Clutch Vintage
42 Dubonnet, is a mother-daughter company. They strive to bring the allure, mystery, and electricity of the 1920's Art Deco period to our modern time. They are based out of Miami, which still has an Art Deco presence, so are a local Florida company. I am all about supporting our local business owners. I love the discreet, yet beautiful packaging of the makeup which represents the speakeasy era of the 1920's. The 1920's woman was the first to put on a full artificial face with the use of powders, eye kohls, mascara, and lipstick. This was the time of the flapper where women could be more bold and daring, especially when they would go out at night. Women wanted to assert their feminine power and makeup companies began to create items that all flappers needed to carry in their purses. This way they could open up their handbag and easily go from a daytime look to evening glam.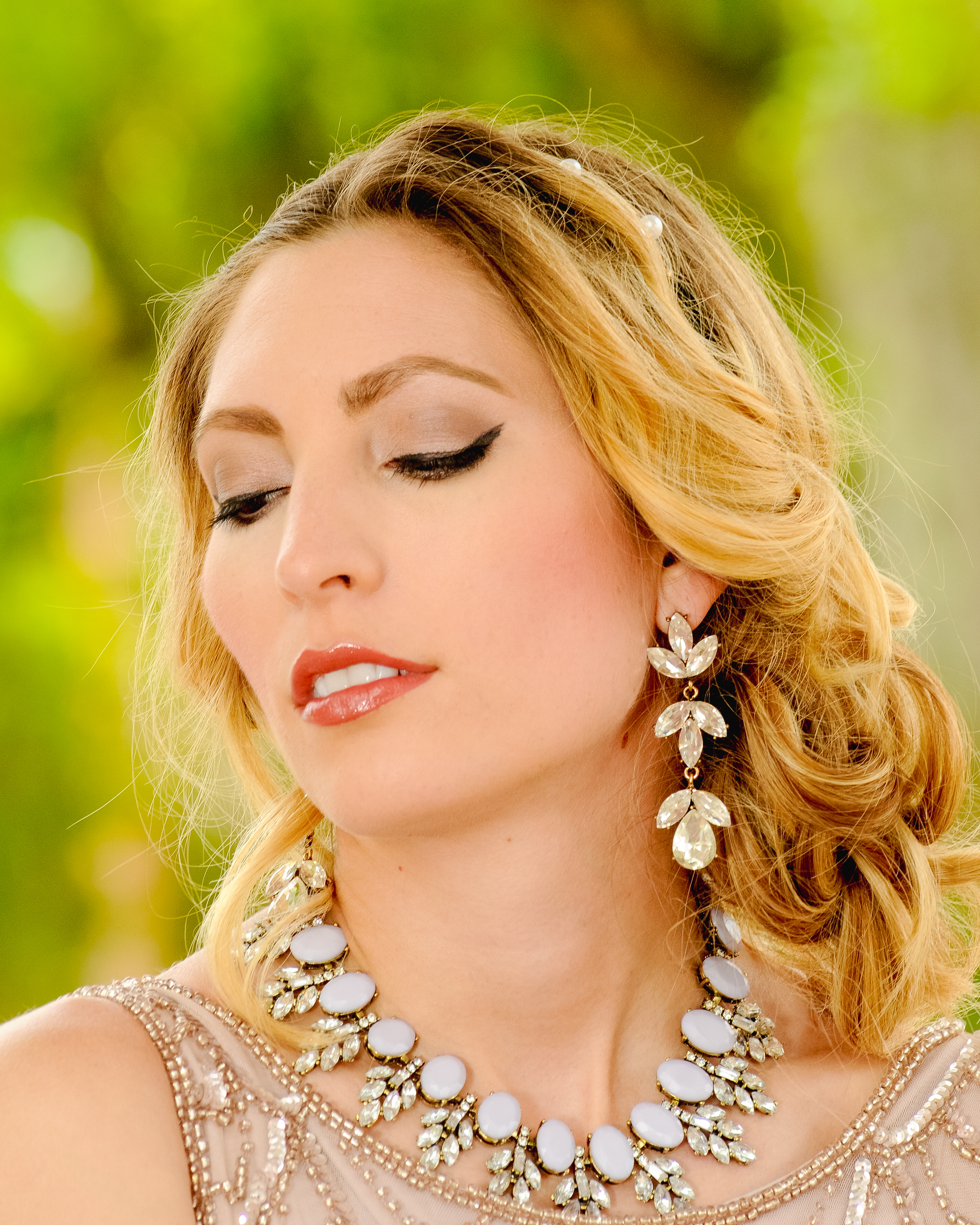 Look at the compact packaging of these items. With these in your purse, you could easily do a complete makeup look.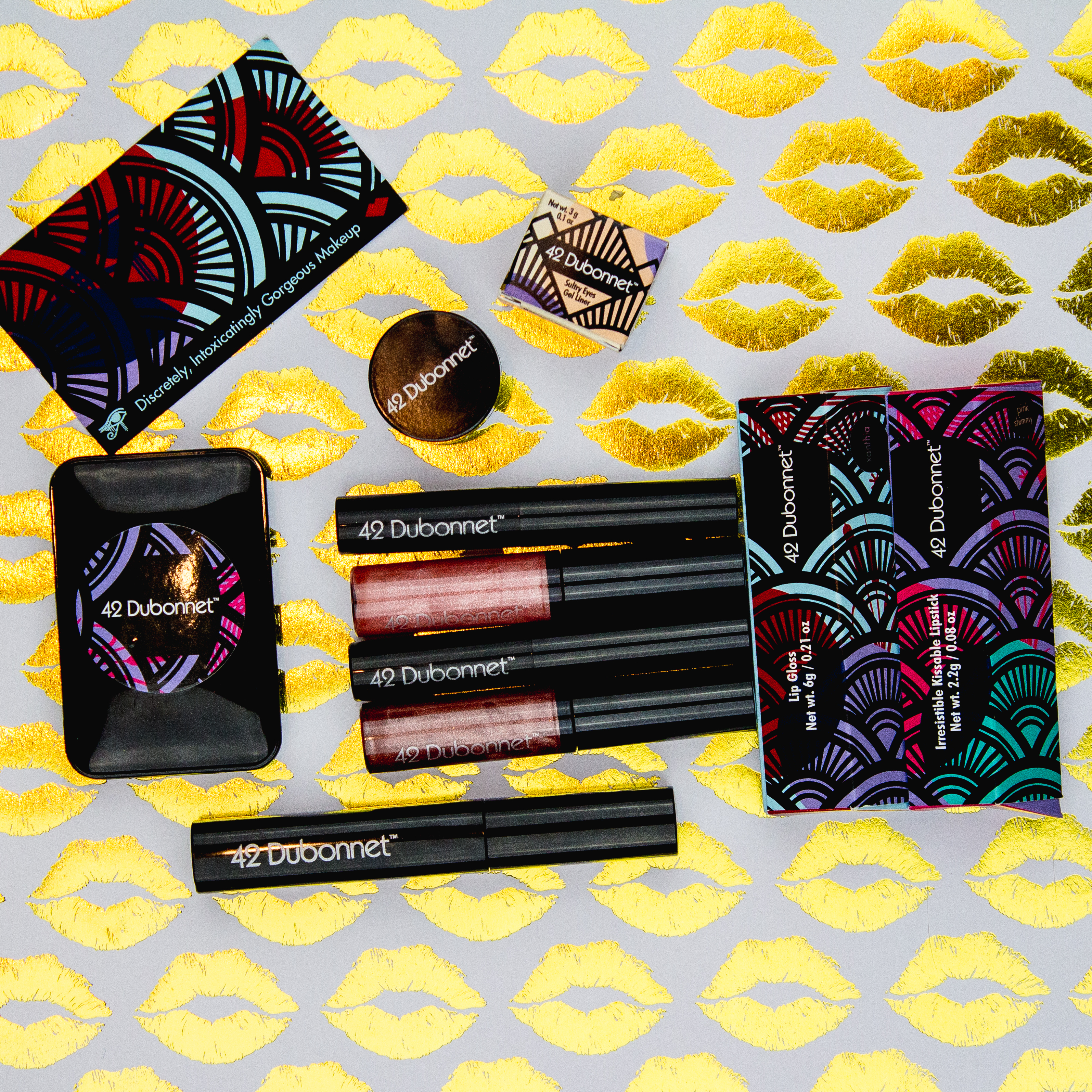 Mascara / Gel Liner / Eye Shadow Palette
Lipstick – Sweet Vermouth & Pink Shimmy
Use the code: NIKKI to get 20% off your purchases.
1920's MAKEUP TUTORIAL WITH 42 DUBONNET
I paired this makeup look with a gorgeous beaded flapper style dress that I purchased at Nordstrom. This was my bridesmaid dress for my best friend's wedding, who also loves 1920's and vintage style. I think this is a great look to wear for a spring tea party, a derby party, or even for a fancy date night.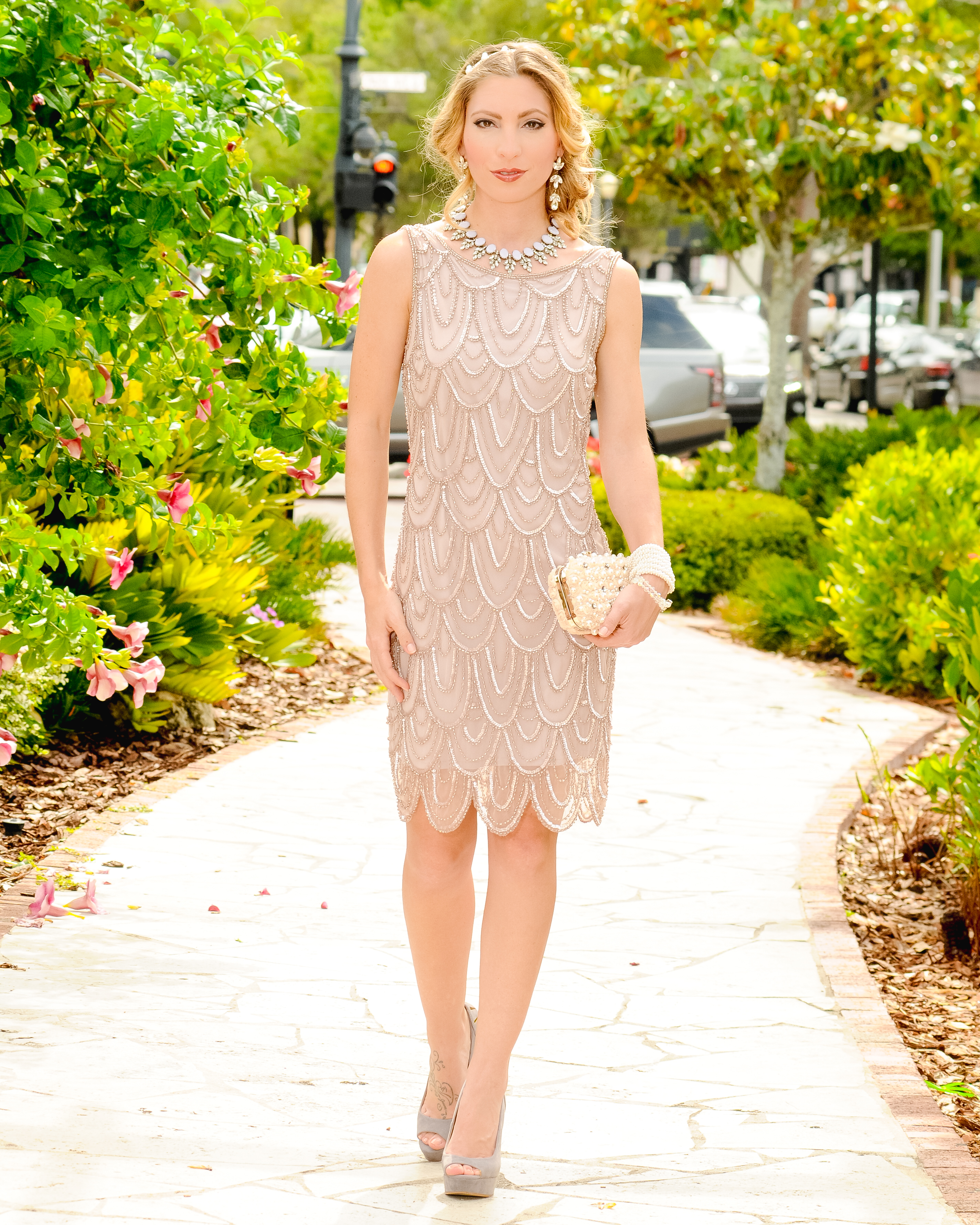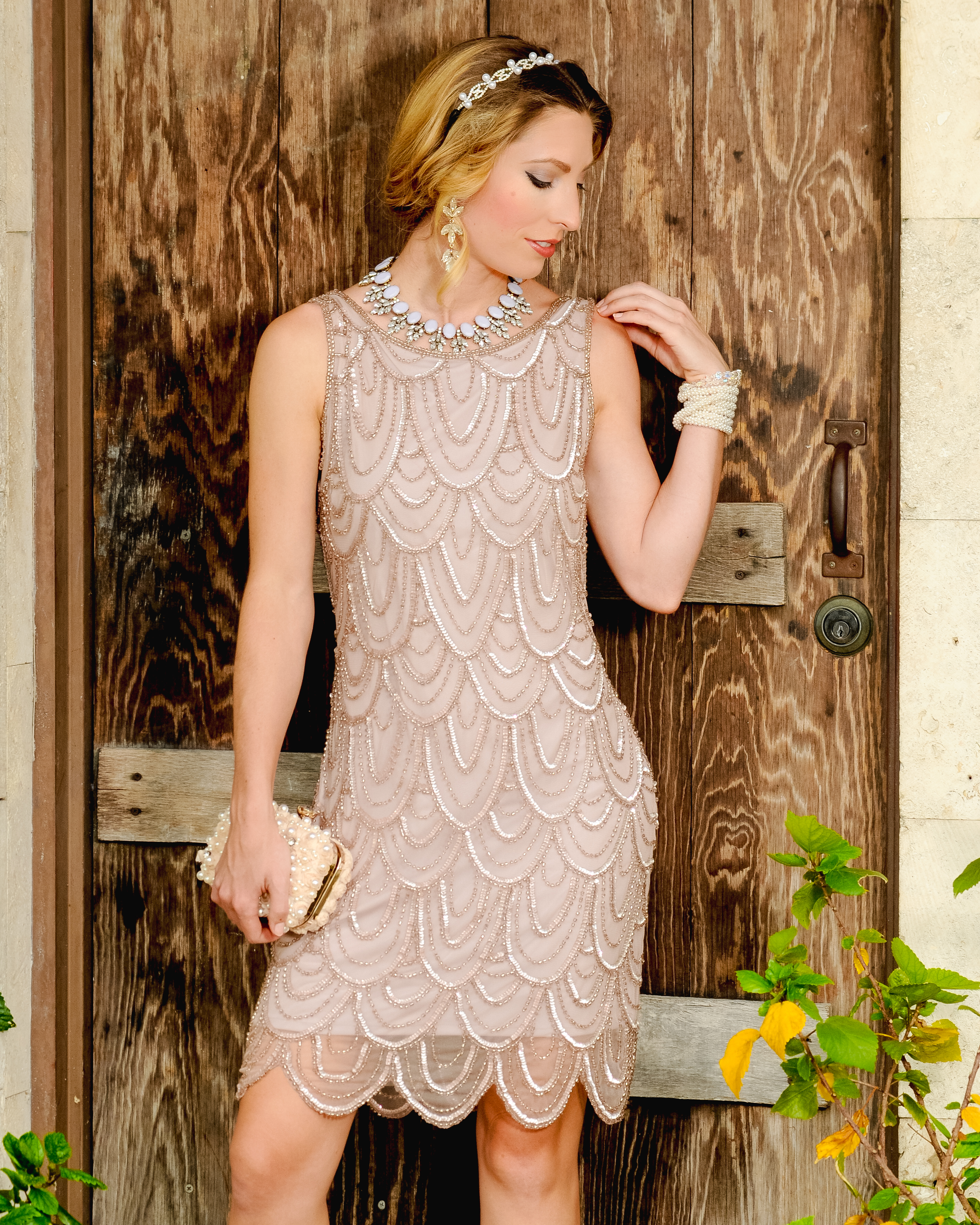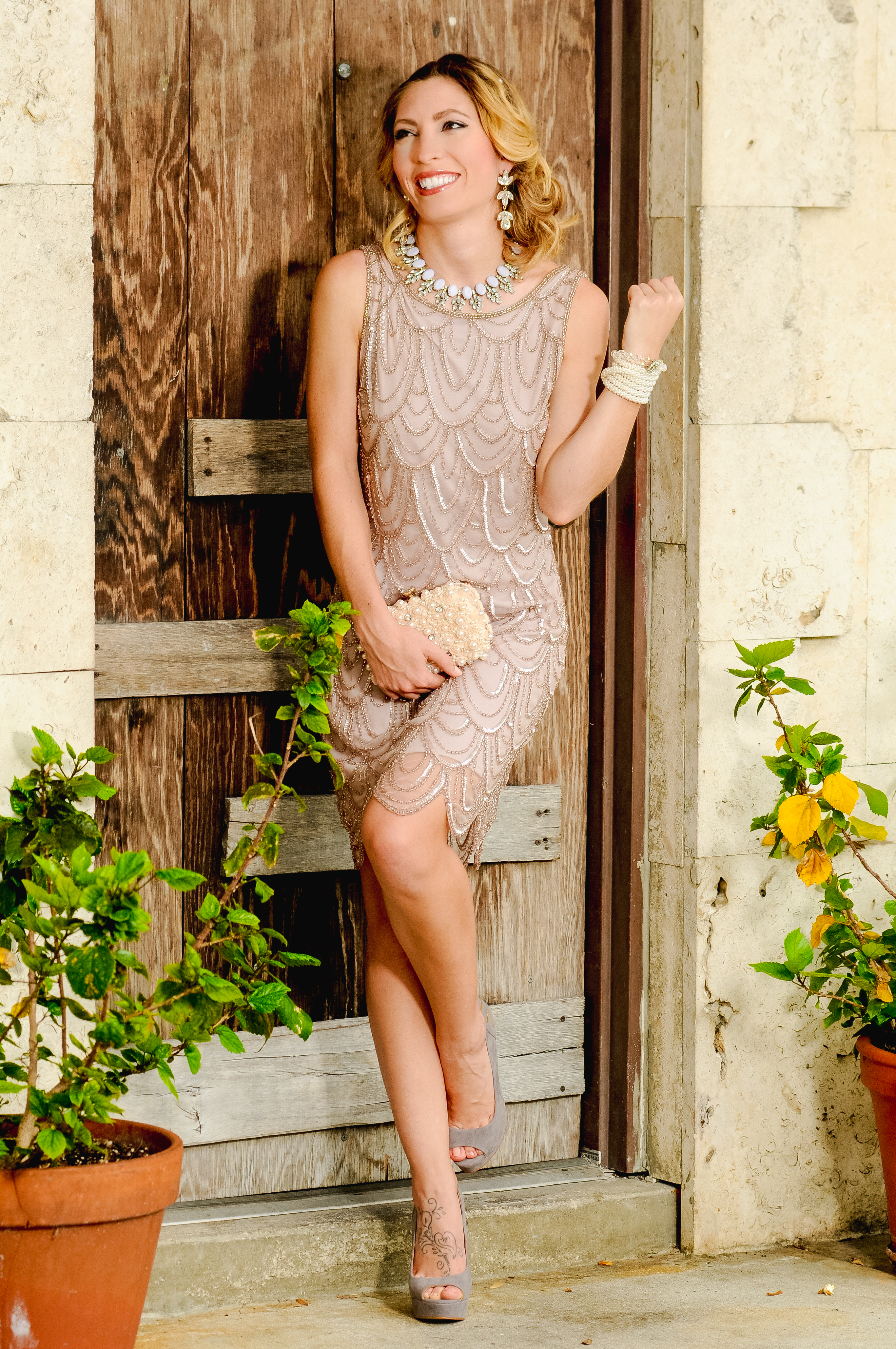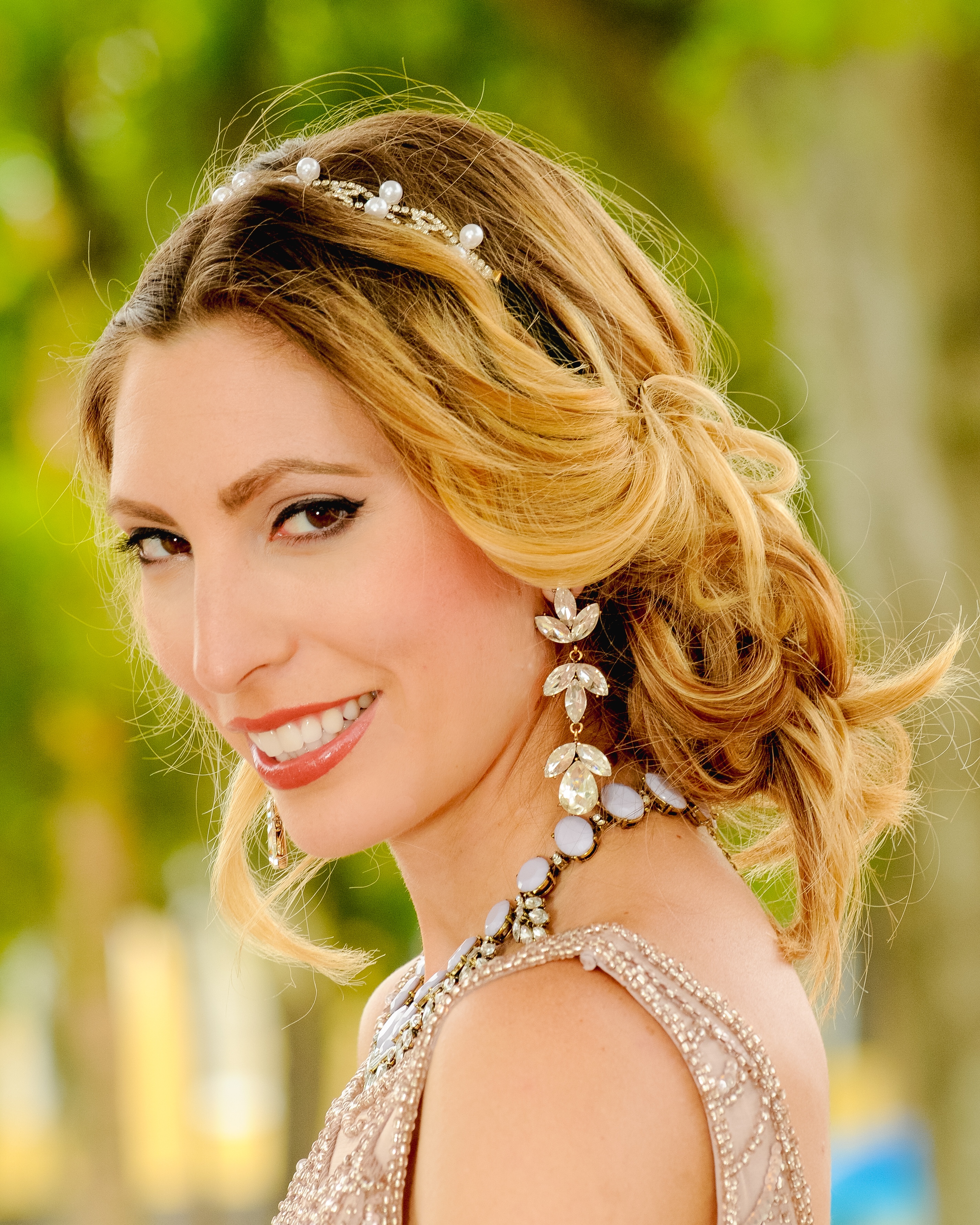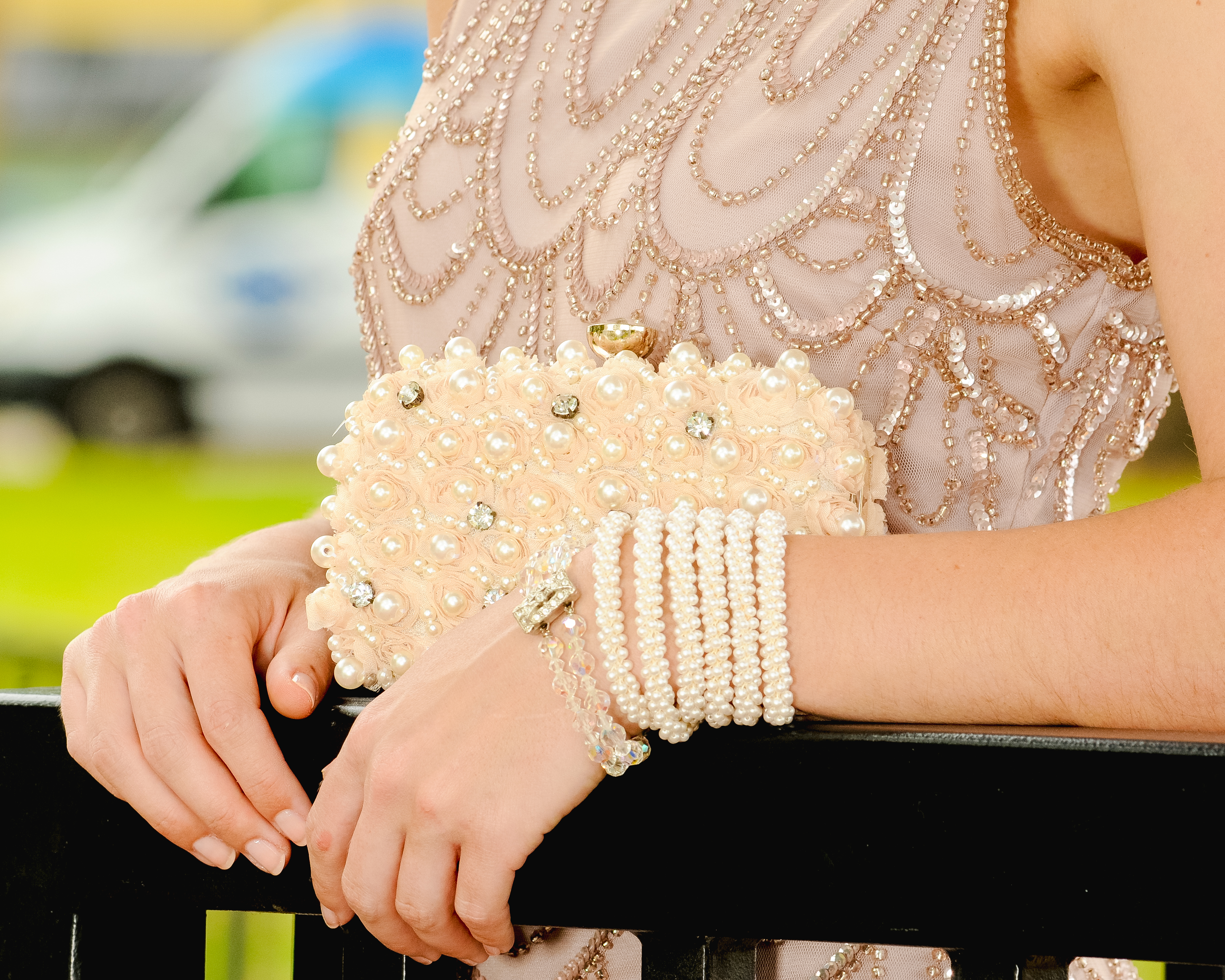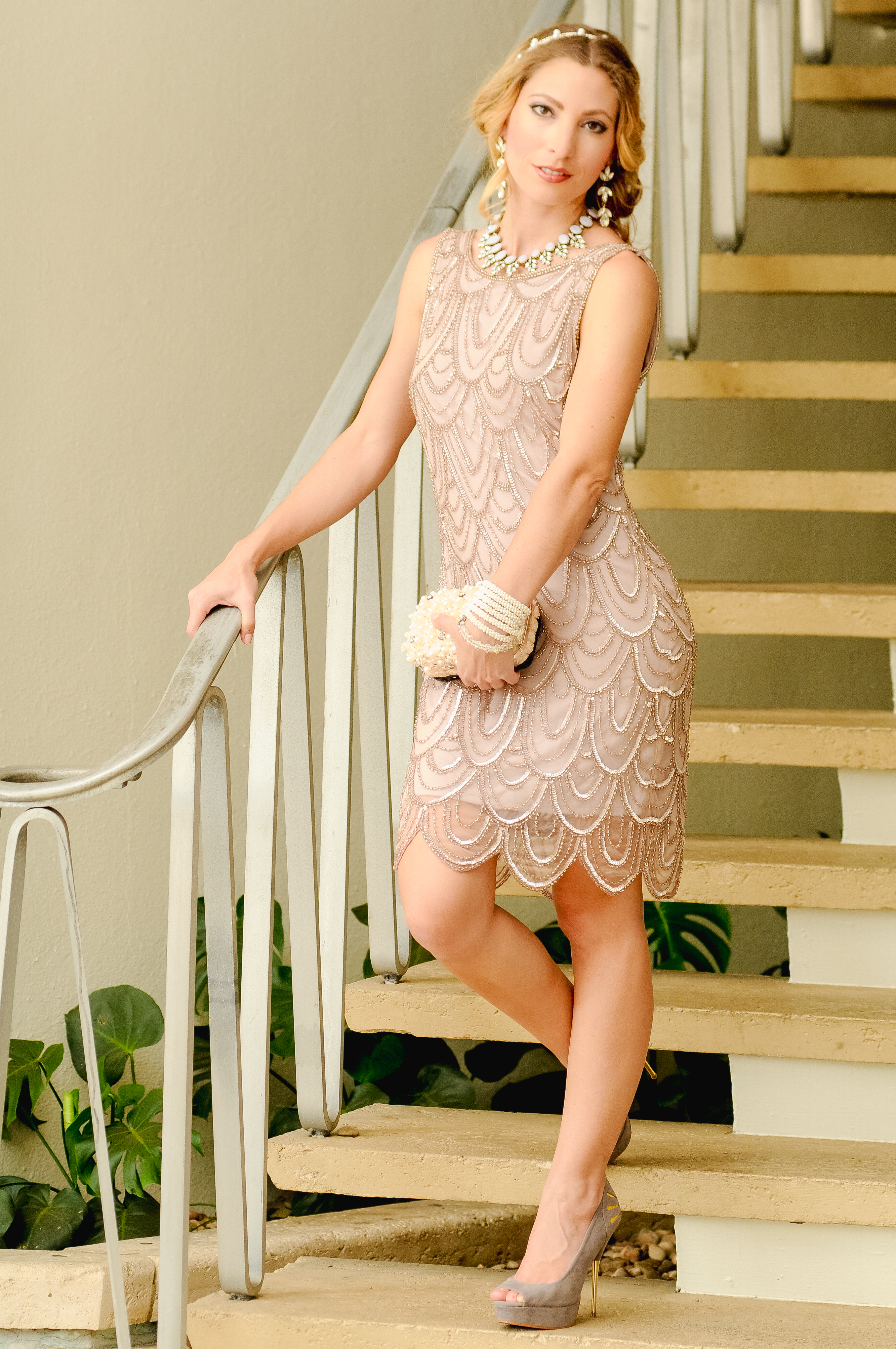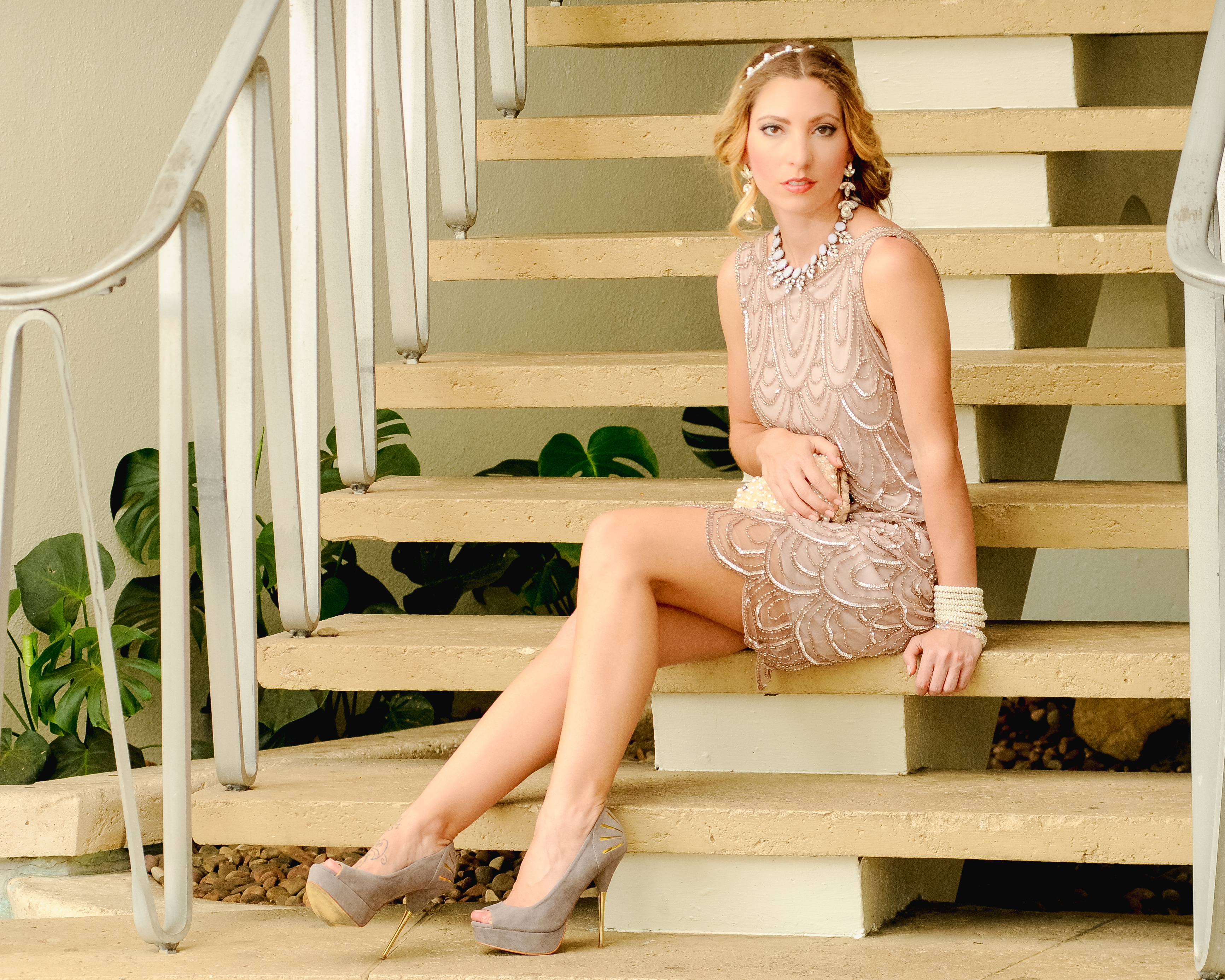 These shoes are Colin Stuart and are from back when Victoria Secret used to sell all types of shoes. I thought they were very Art Deco looking.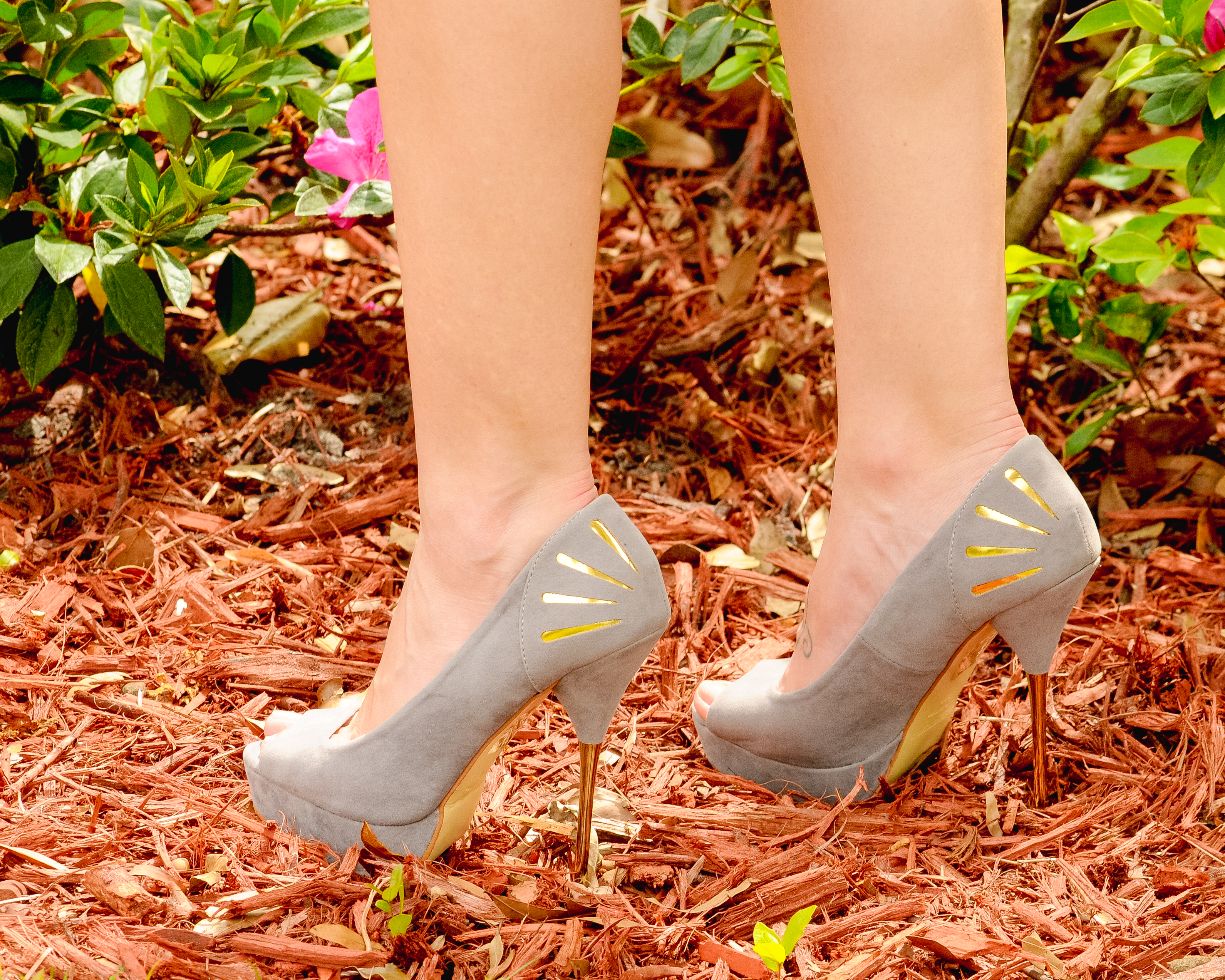 Dress / Shoes Similar / Clutch Similar & Similar
Pearl Bracelet & Crystal Bracelets are Vintage
Headband / Similar Earrings / Necklace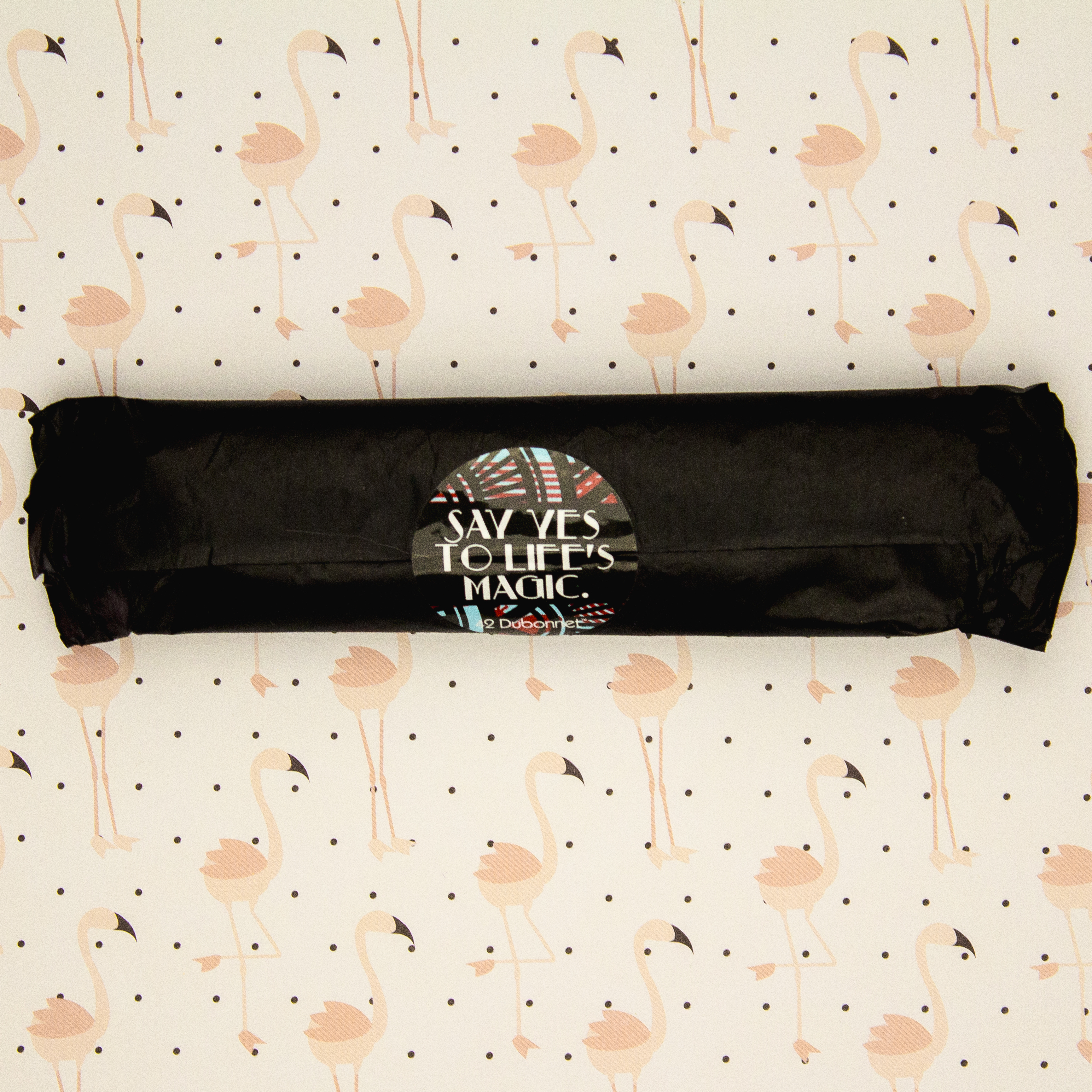 I also have a giveaway for you beauty lovers!!! 42 Dubonnet has sent their Fringe Noir Mascara for one lucky winner!! This mascara, like the rest of 42 Dubonnet's products, is PETA certified. They also donate 1% of all sales to support the animals of the Everglades, which includes my favorite flamingos. You can enter in the giveaway HERE!
– Follow @thefashionableaccountant & @42dubonnet
– Tag one friend in the comment section
SHOP THE POST: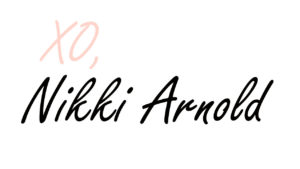 *Photography by Gil Sturgis of Bodyscape Photography. This post is a collaboration with 42 Dubonnet. They gifted me with products to review, but all opinions are my own.
PIN IT