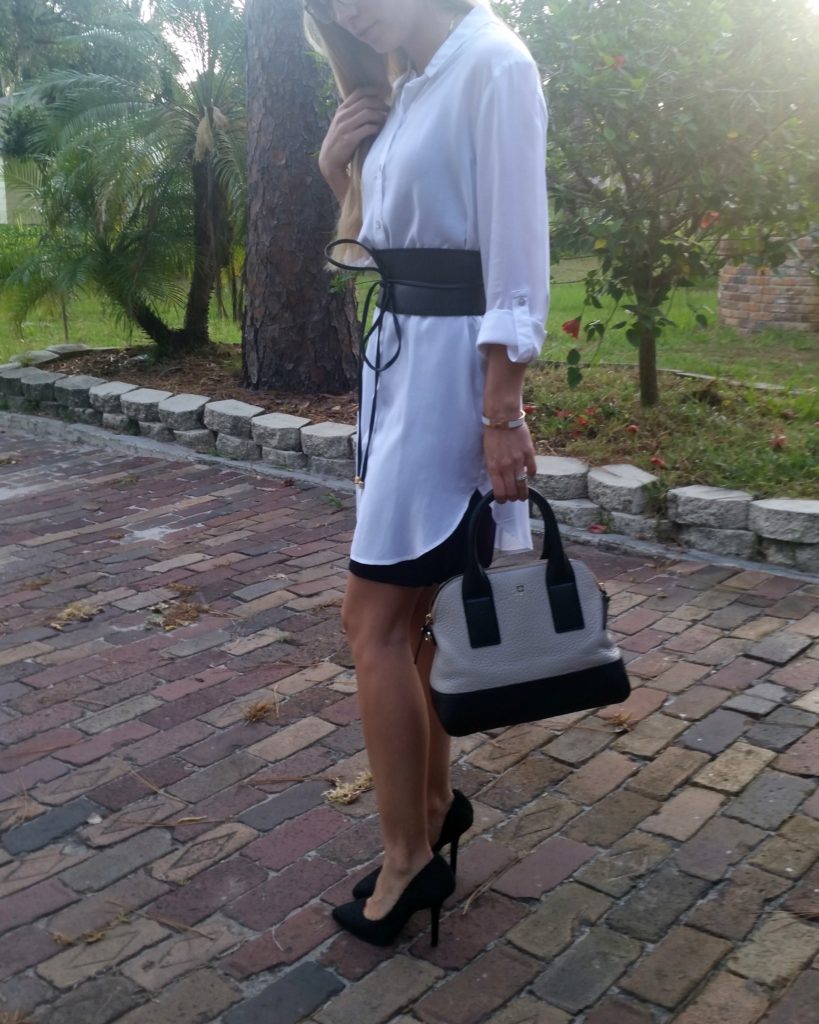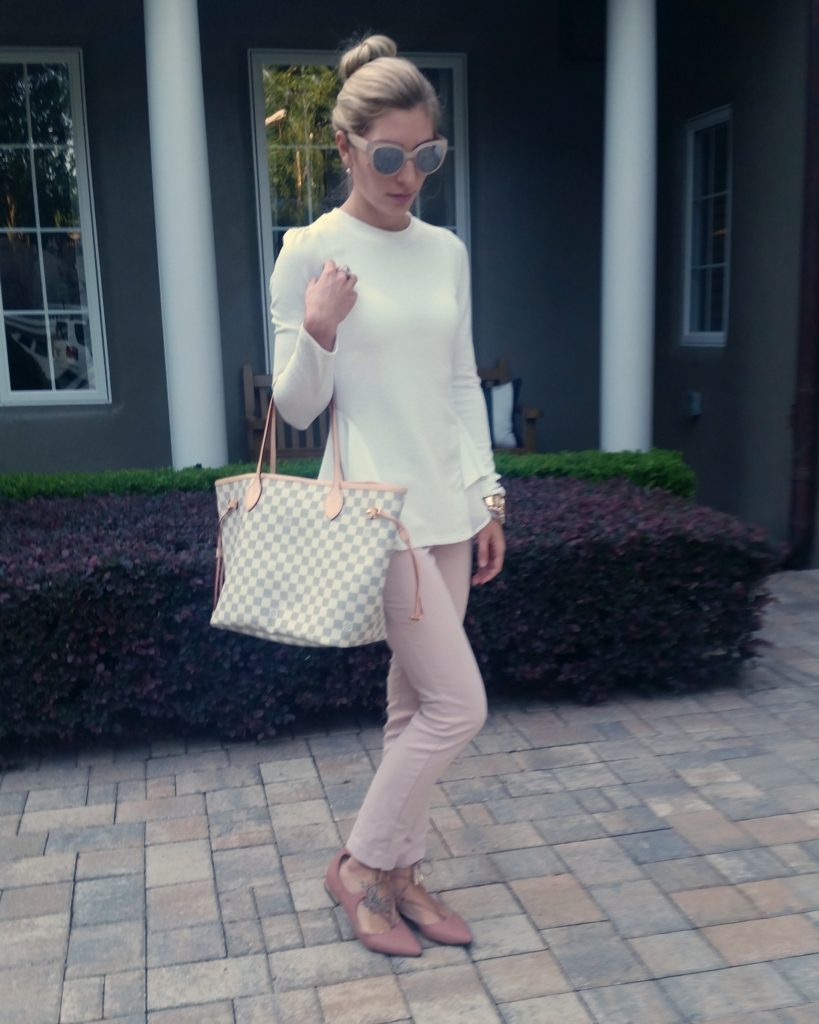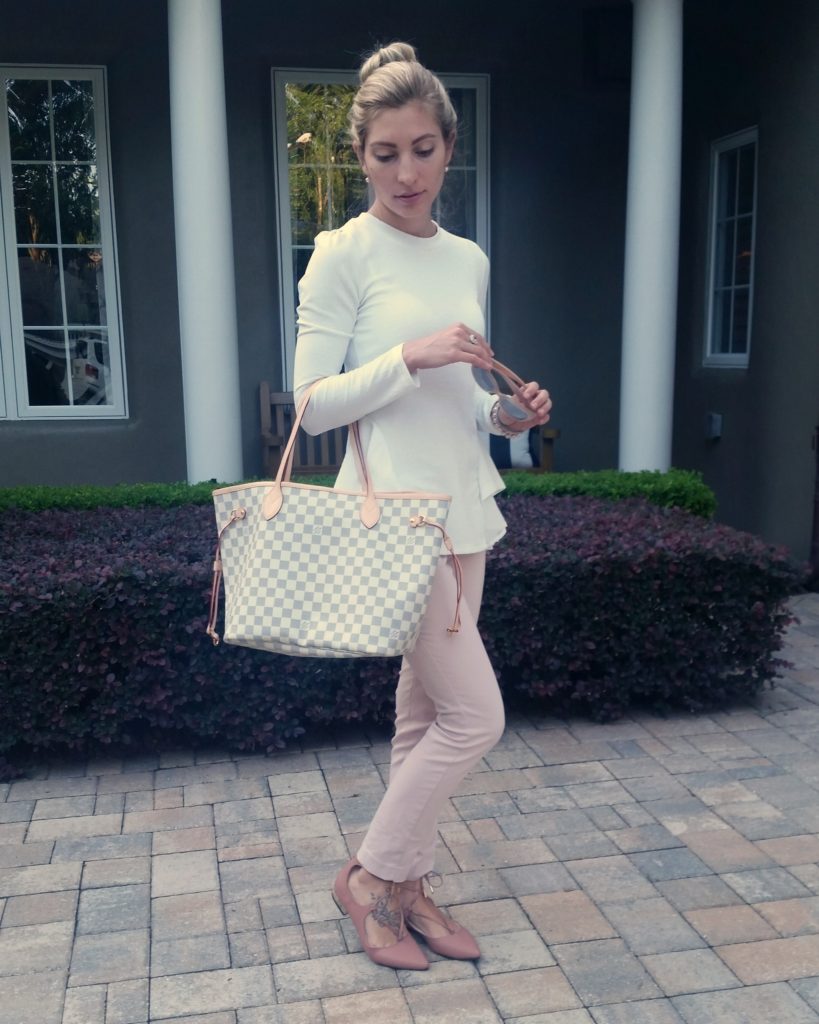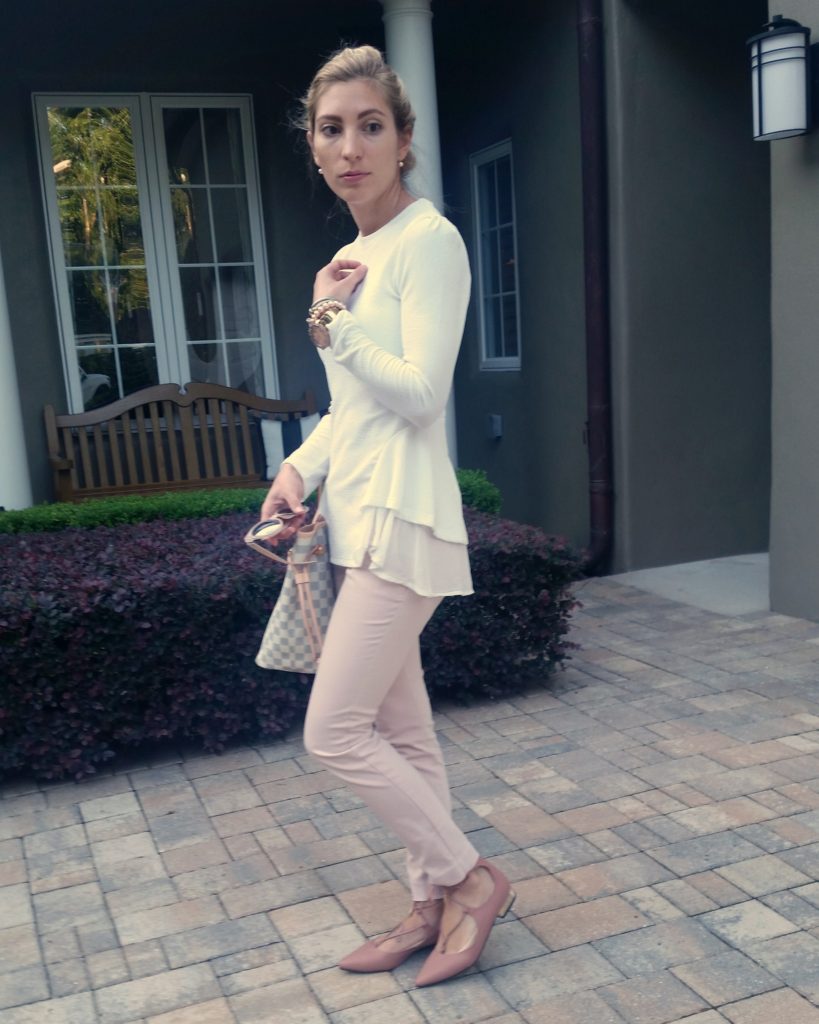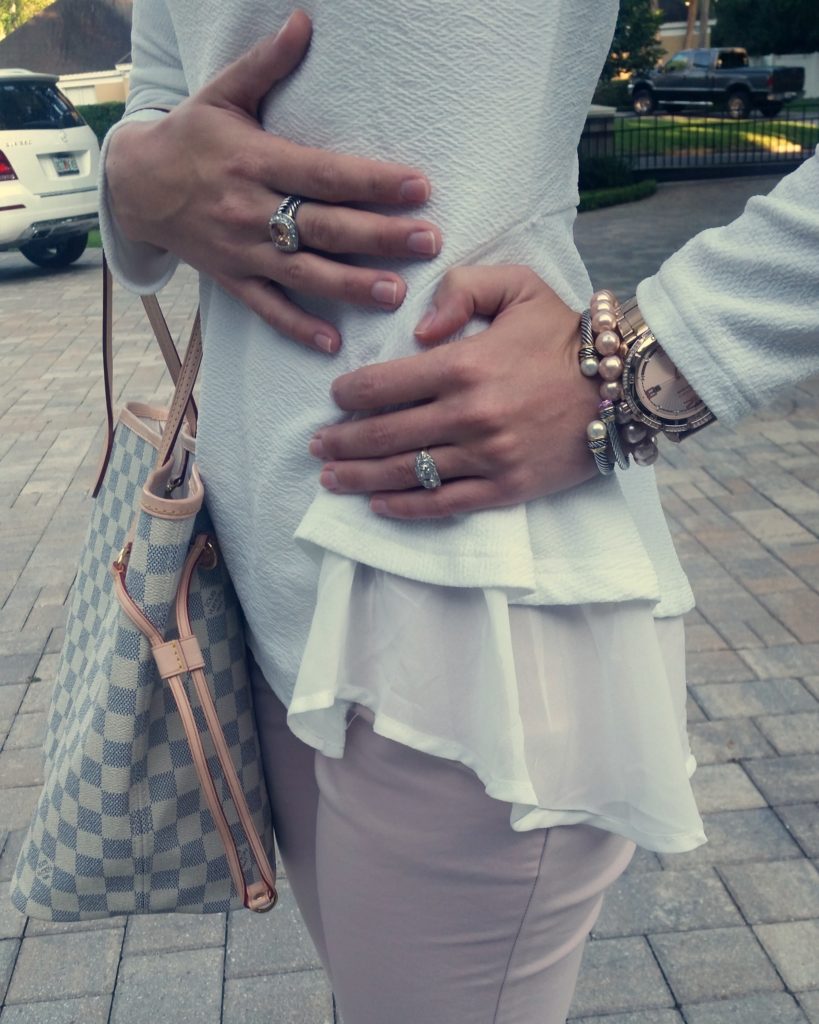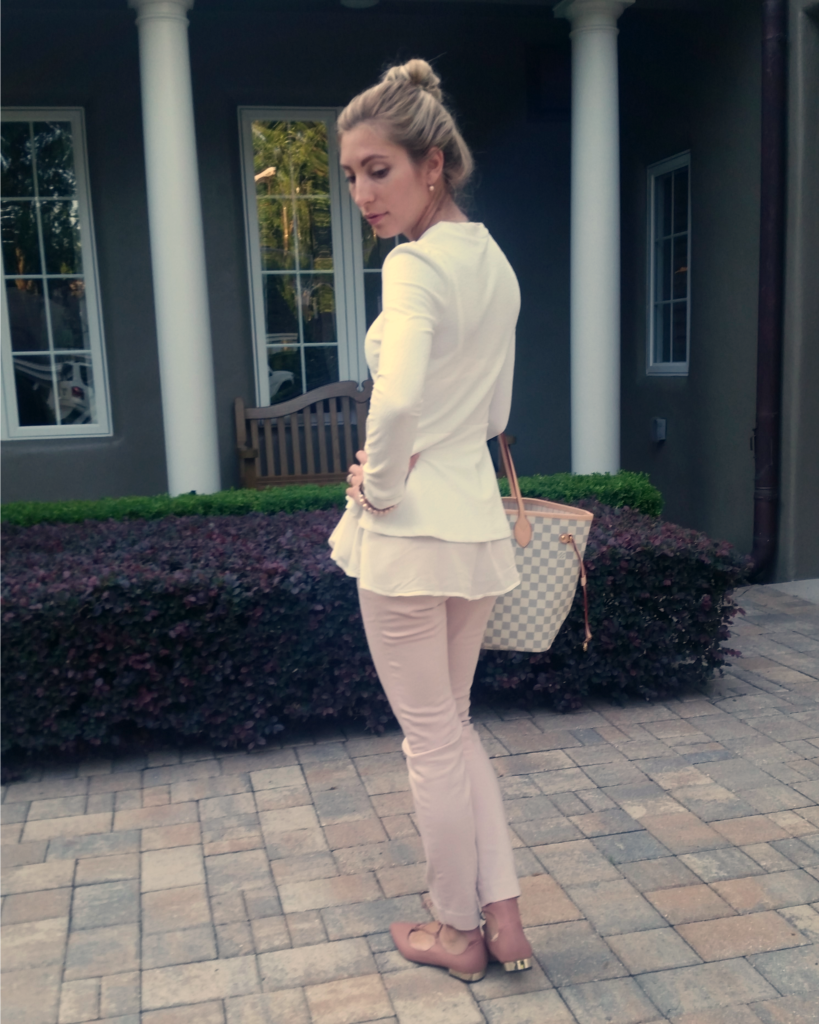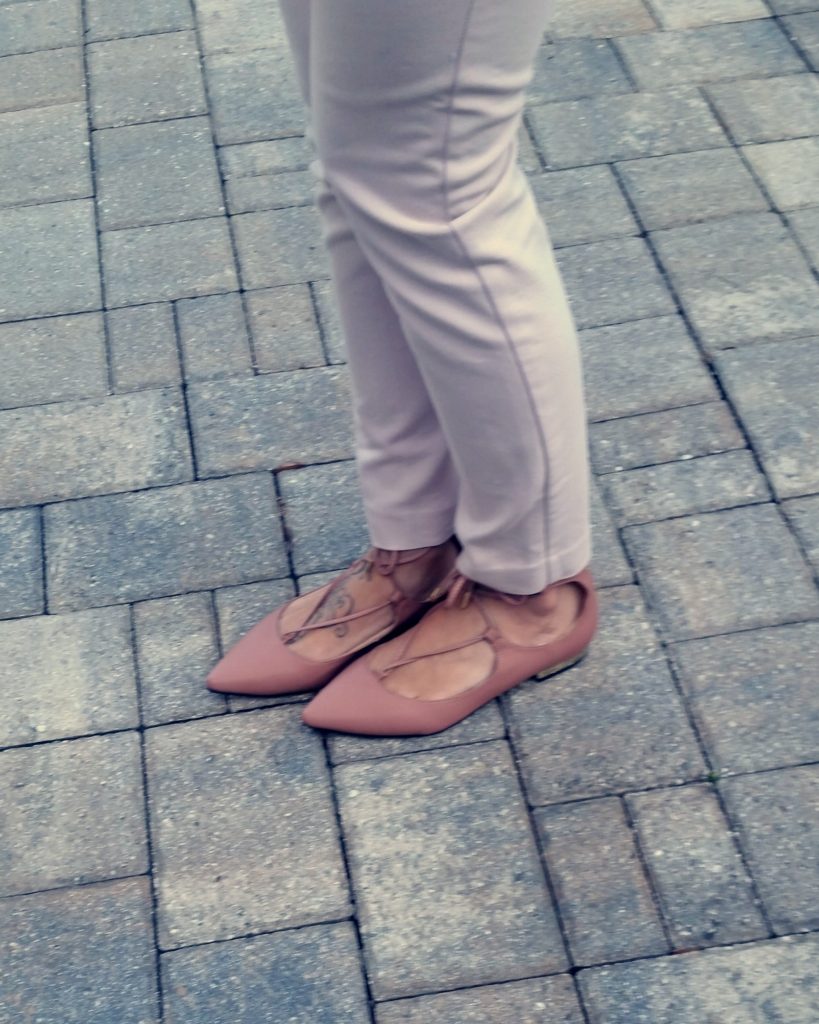 Here are two outfits for the career woman who works a 9-5 even in a conservative environment. This could also be worn if you wanted to dress up for a business meeting.
The first outfit is a great way to style a shirt dress with a slip underneath to give it a bit of contrast and so that it's not too sheer, or too short. A wrap belt helps to accentuate your waist and make your legs look longer. When choosing a dress for work I wouldn't choose one that was more than 1″ above the knee to keep it professional and within most work dress codes. (My boss is a stickler for dress code). Black and white is such a classic neutral color combo that looks great on everyone.
The second outfit is a great spring neutral combo. I love skinny slacks they are dressy and professional, but comfortable and easy to style. I paired the slacks with a chiffon hem peplum top and blush lace up flats. This is such a feminine look that can be worn from the office and then out for drinks with the girls, or dinner with your guy.
Outfit 1
Forever 21 Shirt Dress $27 / Similar
Black Slip Dress $8 (Ross) / Similar
BCBG Lace Pumps $39 (DSW) / Similar
Rose Gold Knot Earrings (BrooklynBleu NYC) / Similar
Rose Gold V Necklace (BrooklynBleu NYC) / Similar
Outfit 2
Chiffon Peplum Top Less than $10!!!
Columnist Ankle Pant (Vintage Pink)
Christy Leather Lace-Up Flats (Dupe)
Louis Vuitton Damier Azur Neverful MM
Citizens Gold Watch ($99 at Ross)
Stretch Pearl Bracelet ($5 at Ross) / Similar
Pink Pearl Drop Earrings ($10 at Ross) / Similar
Express Blush Sunglasses ($5 at Ross) / Similar