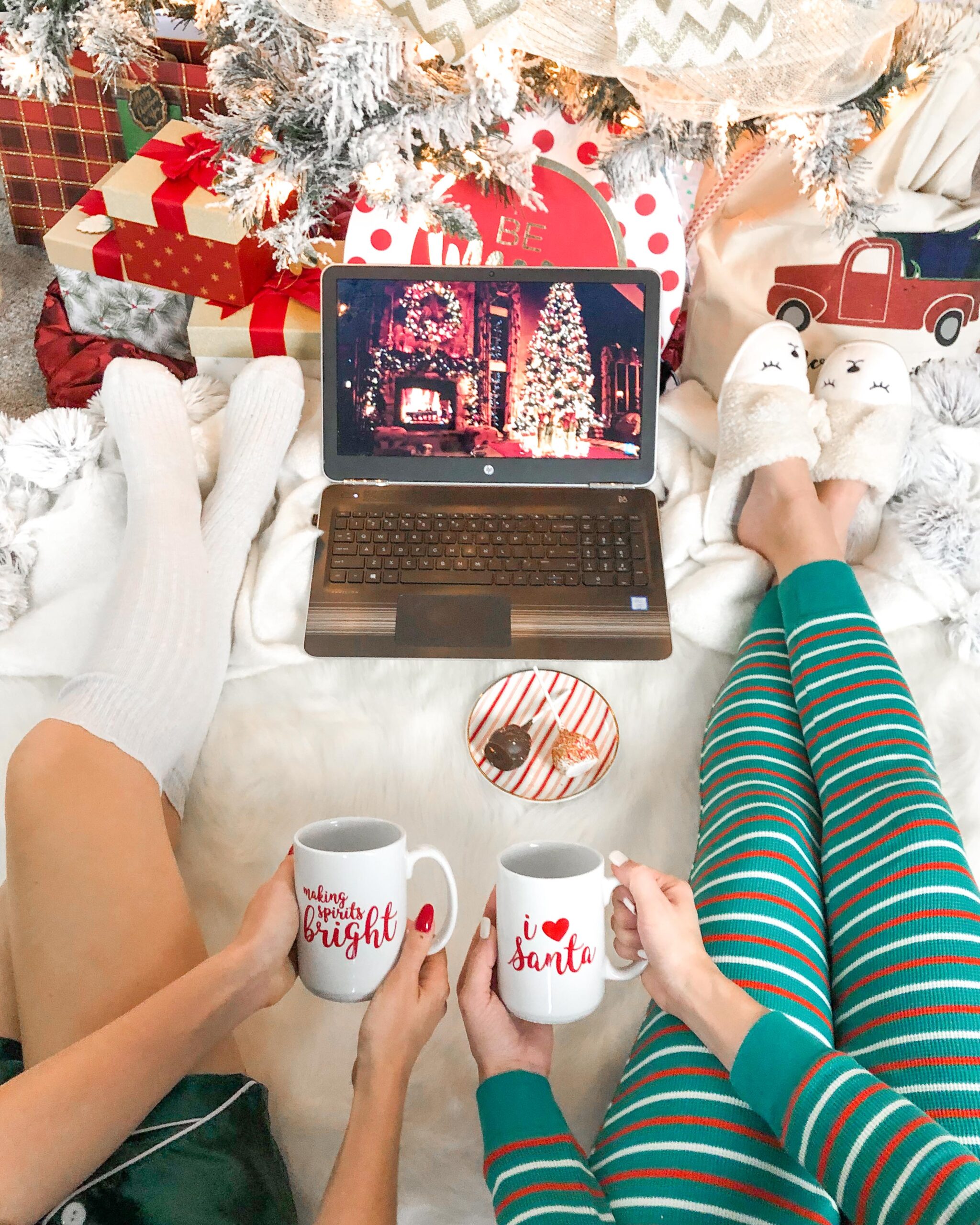 Today is the first day of December and the kids just broke out their advent calendars to start counting down to Christmas day! Since, I recently finished decorating the house and it's time to get into the holiday spirit, I thought I would share some of my favorite Holiday movies with all of you. These are all classics and will bring Christmas sooner than you think!
Charlie Brown Thanksgiving – I normally have this movie playing in the background while we are cooking for Thanksgiving. My kids really enjoy this one and it puts you in the Thanksgiving spirit.
Charlie Brown Christmas – This movie is on TV a lot starting around Thanksgiving. It's a great movie leading up to Christmas and when I lived in my apartment we actually had the Charlie Brown Christmas Tree as our tree in our living room.
Grumpy Old Men – This is a great one for the men and oldies in your family. This movie takes place around the holidays and is sure to give you quite a few laughs.
The Blind Side – This isn't really a holiday movie per say, but its a movie that really teaches you to be thankful for what you have and to give back to others. There is a touching scene in this movie when the homeless teenager the family takes in is eating Thanksgiving dinner with the family and he realizes how much they really care about him.
A Christmas Carol – This is a movie that I have to watch every year. There have been many re-makes and I was in my class play for this story when I was in elementary school.
Planes, Trains, and Automobiles – This is a great classic to watch in the fall, or towards Christmas. It incorporates more about someone trying to get home for Thanksgiving, but it will give you a belly full of laughs.
Miracle on 34th Street – This is a great movie for yourself and children to keep the magic of Christmas alive. Another great old classic holiday story.
Home Alone – I feel like you can't get to Christmas without seeing this movie at least once. My kids find it so amazing all the neat booby traps this young kid their age made while home alone.
National Lampoons Christmas Vacation – This movie is another great laugh. I'm sure after watching this one, you feel so grateful for your a bit more sane holiday with your own family haha.
Elf – This movie is just so hilarious. It always keeps me laughing and is a movie that the entire family will love.
It's a Wonderful Life – This is probably my number one favorite Christmas movie. I love old movies and this is just such a sweet and classic holiday love story, plus about bringing family together.
Polar Express – I read this book to my kids every year, so it was nice they finally made a great movie out of it! My son is having a Polar Express PJ party at school next week.
The Grinch – This is a heart warming movie because one little girl changes someone's heart for the better. My kids really love this one.
The Santa Clause Trilogy – I grew up watching Tim the tool man Taylor, so seeing him in the Santa Clause movies was great. As a child it really gets your mind working about the joy behind Christmas and how all children want to believe in miracles and magic.
Jingle all the Way – This movie is a funny classic for the entire family. I remember watching this every holiday with my dad, one because we both loved Arnold, and two because I grew up with my dad and it was fun to see a movie centered around dads and the holidays.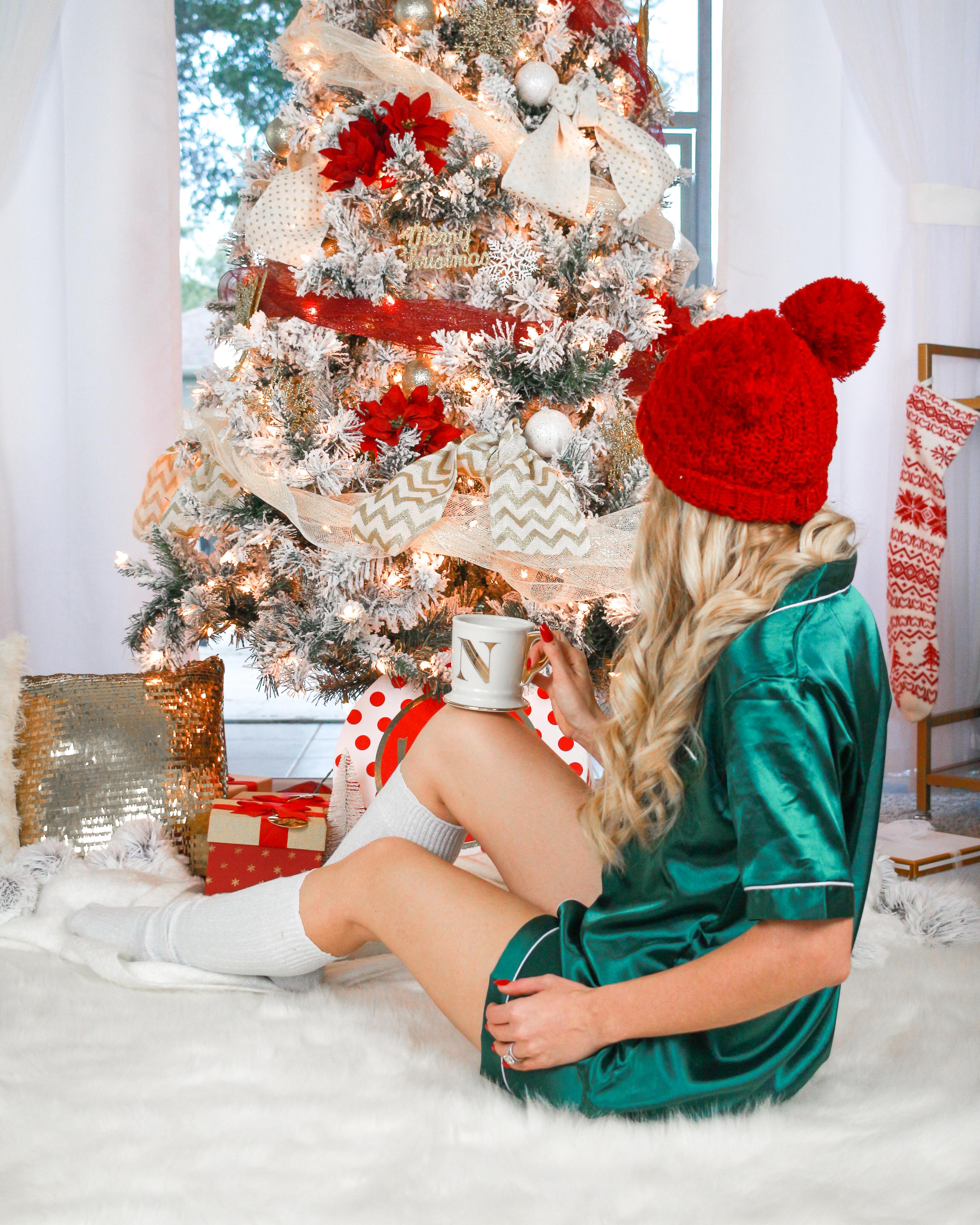 I hope there was something on this list that is one of your favorites too. Was there a movie you love for the holidays that I didn't list?
SHOP THE POST:

Xo, Nikki