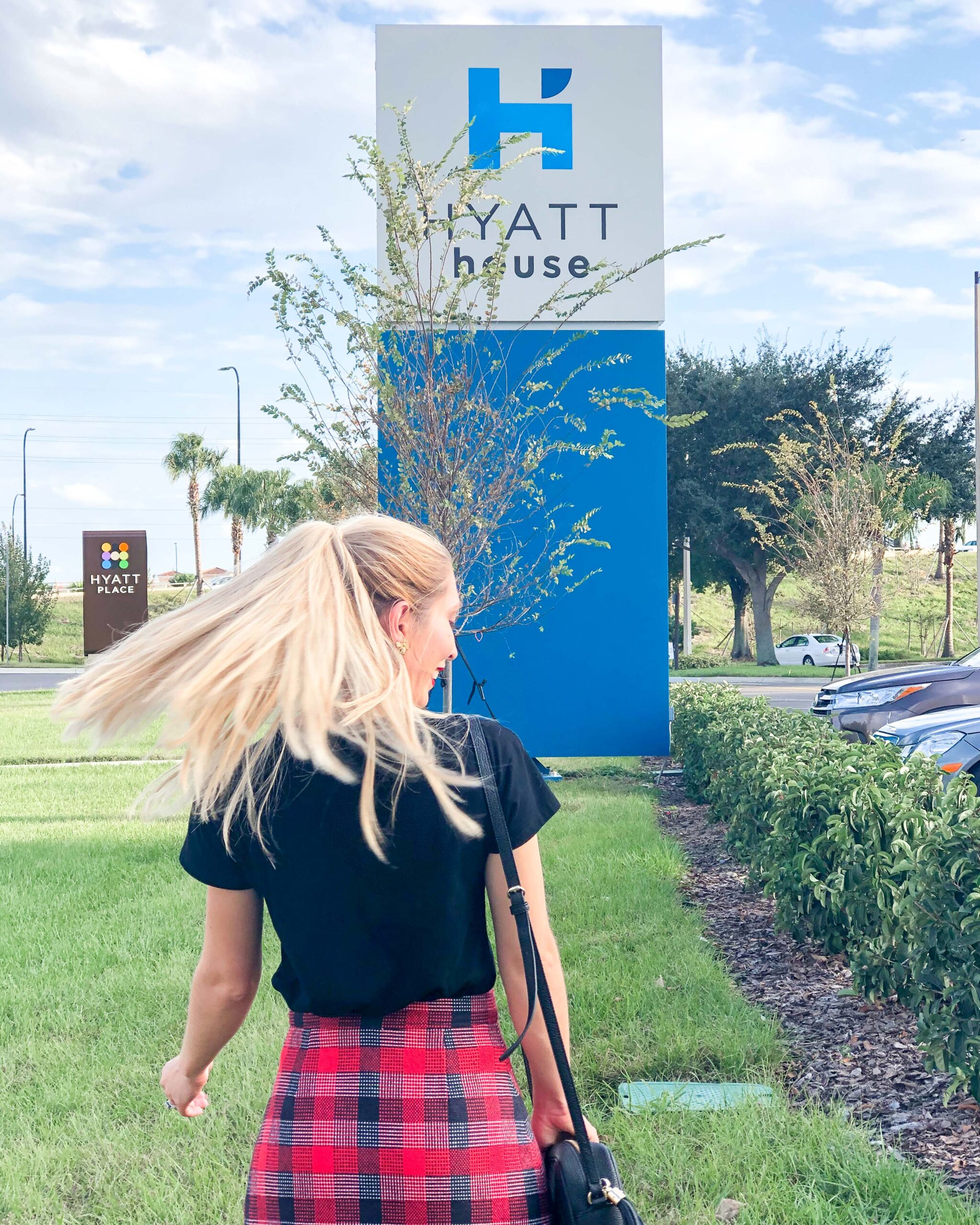 One thing I love to do around the holidays, is to travel with my family. I don't like to travel too far because we have a lot going on, but it's nice to get a short break away just the four of us. Since we have season passes to Universal Orlando, one of my favorite things is to spend a weekend, or at least a full day out at the parks. With the time of travel, traffic, and parking, we like to stay at a hotel right there every so often. This is exactly why we picked Hyatt House Orlando to spend the weekend at and to enjoy some family time at Universal.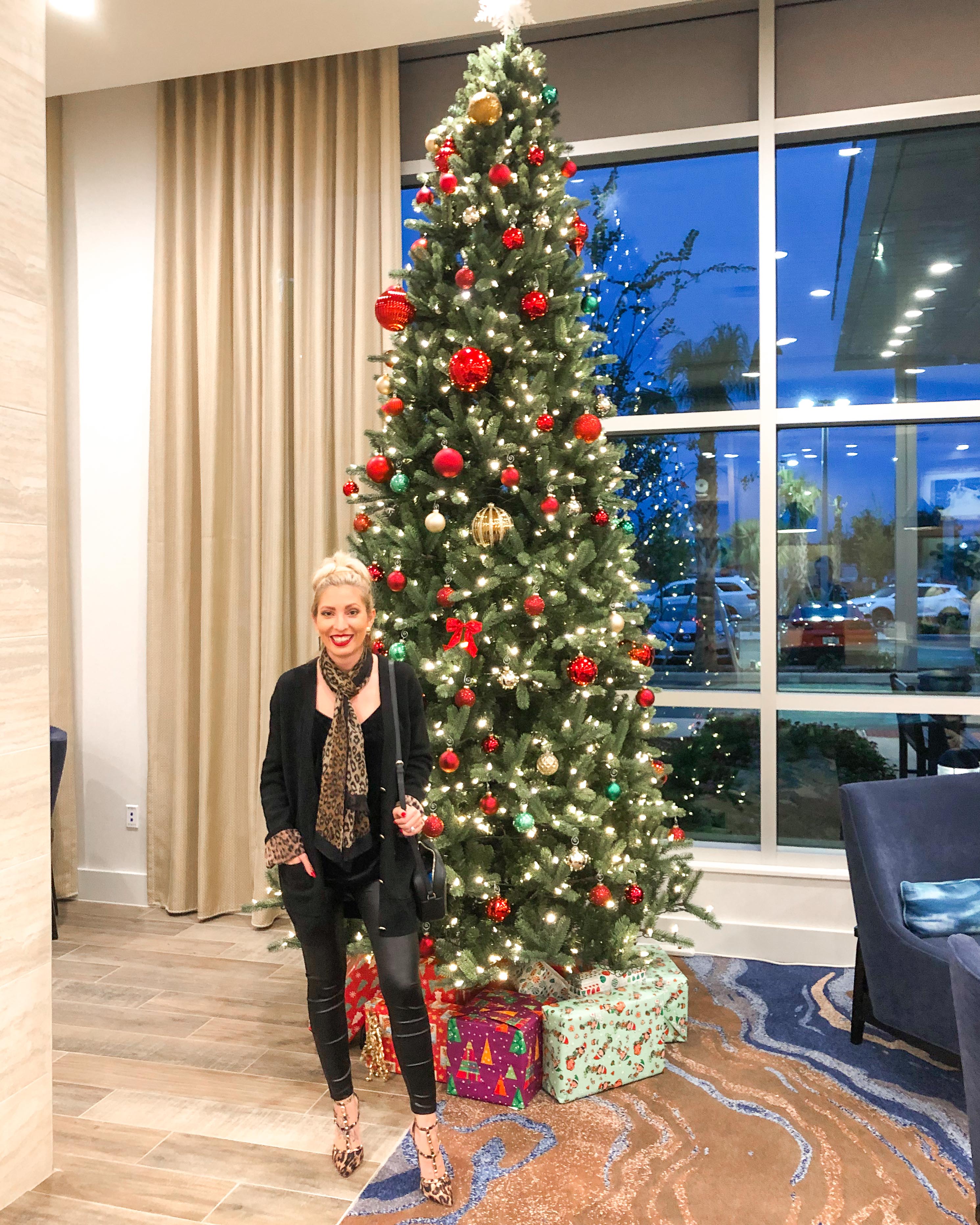 *This post is written on behalf of Hyatt House who gave me a free stay, but all opinions are 100% my own. 
Through conversations with the amazing staff at the hotel, I learned a few things I wanted to share! Hyatt House, similar to Hyatt Place is a select service hotel. This means that it's meant more for people who want a roomy and affordable hotel while they visit areas with family, or on business. Most people staying at a select service hotel do not plan on being at the hotel during the day, but enjoy the area around it. A full service hotel has a spa, restaurant, room service, and valet. However, Hyatt House Orlando is a very special select service hotel, because I certainly felt like it was full service.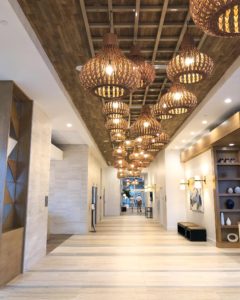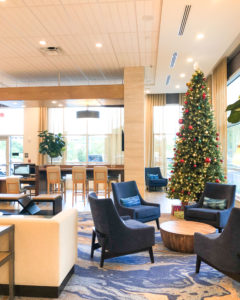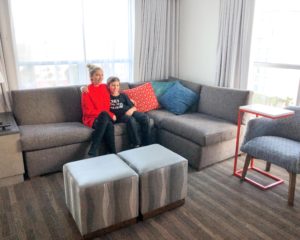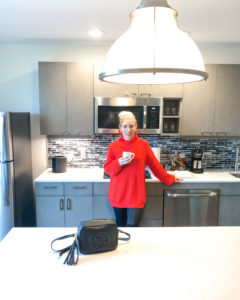 Upon arrival we were greeted cheerfully and helped out with everything we needed. If we needed help finding our room, getting a cart for our bags, or any information on the surrounding area, they provided it all. The rooms are immaculate, and it definitely helps that the hotel is only 5 months old and beautifully decorated. From the mini store up front, items you can borrow if you forgot yours, free buffet breakfast, suite type rooms, small restaurant and bar with happy hour, pool and fire pits, it has it all!
DAY 1
We arrived in the evening and checked into our amazing suite at Hyatt House Orlando. We headed out for dinner at Bartaco nearby and then came back to enjoy an all day happy hour. It was great because the kids could relax and watch movies, while me and the hubs could get some alone time downstairs and feel almost like we were having a fun night out.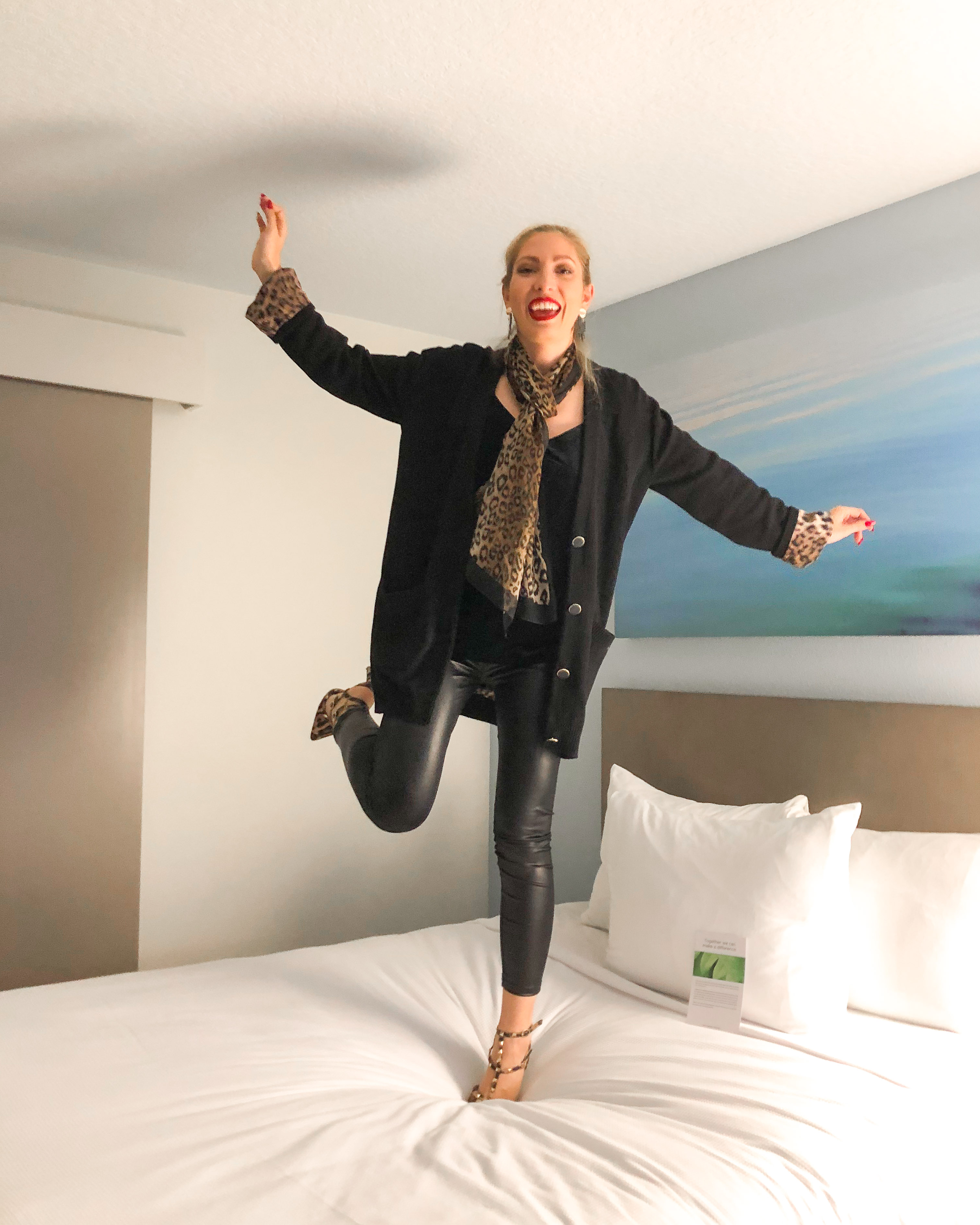 DAY 2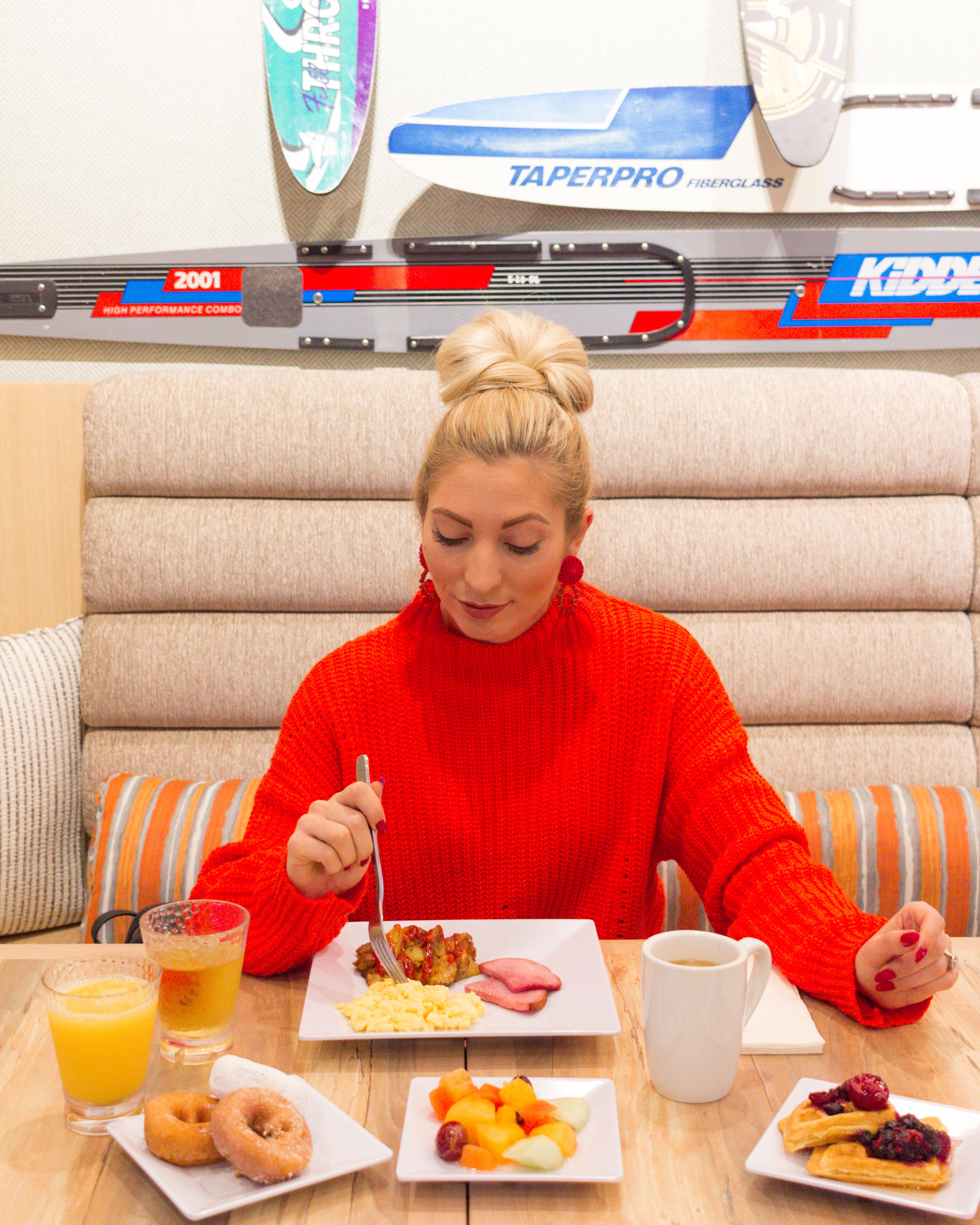 We got up in the morning and ate a delicious buffet breakfast before heading out to Universal Orlando for the day. The breakfast is from 7-10 am and has a ton of options. I pigged out and so did the kids. I really love a hotel that has a full hot breakfast and not just some cereal and fruit. We took the free shuttle from the hotel over to the parks, which was great because then we didn't have to deal with driving, or parking. I will say to pay attention to the shuttle times though because we didn't realize that the shuttles don't return to Hyatt House Orlando until 4:30 pm and we wanted to return earlier than that. Luckily, Universal was less than a mile from the hotel and a very easy 15 min walk back.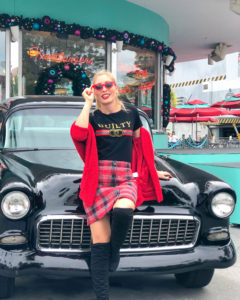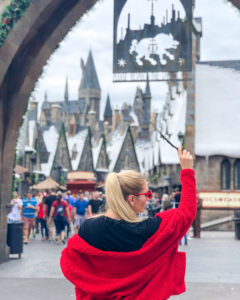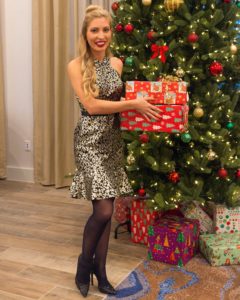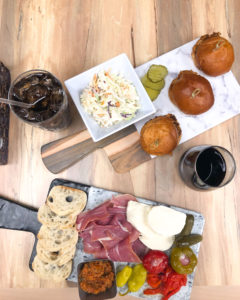 We ended up having dinner at the hotel at H Bar and I was really surprised at all the options. Not only is there a permanent sips and snacks menu, the chef has a specials menu as well. I ordered a charcuterie appetizer, my husband had a tuna melt, and my kids had the wings and pork sliders. I really wanted the chef's special pasta as well, but I ended up being too full. It's not a full dinner menu, more of a lunch menu, but there are enough options to have a variety and fill you up. Also there are some great happy hour specials. Sun-Thur it's from 8-Close with select drink specials. Fri-Sat it's all day with 2 for 1 all liquors, $6 wines, $5 & $6 beers, and $4 shots. My personal favorite was Tanquery gin with an even amount of gingerale and cranberry, with a lime. The kids enjoyed the outdoor area with us this evening. While my husband and I sipped cocktails by the fire pits the kids ran around and even went swimming in the pool. No, it's not heated, but for the most part of the year the sunny days heat the pool.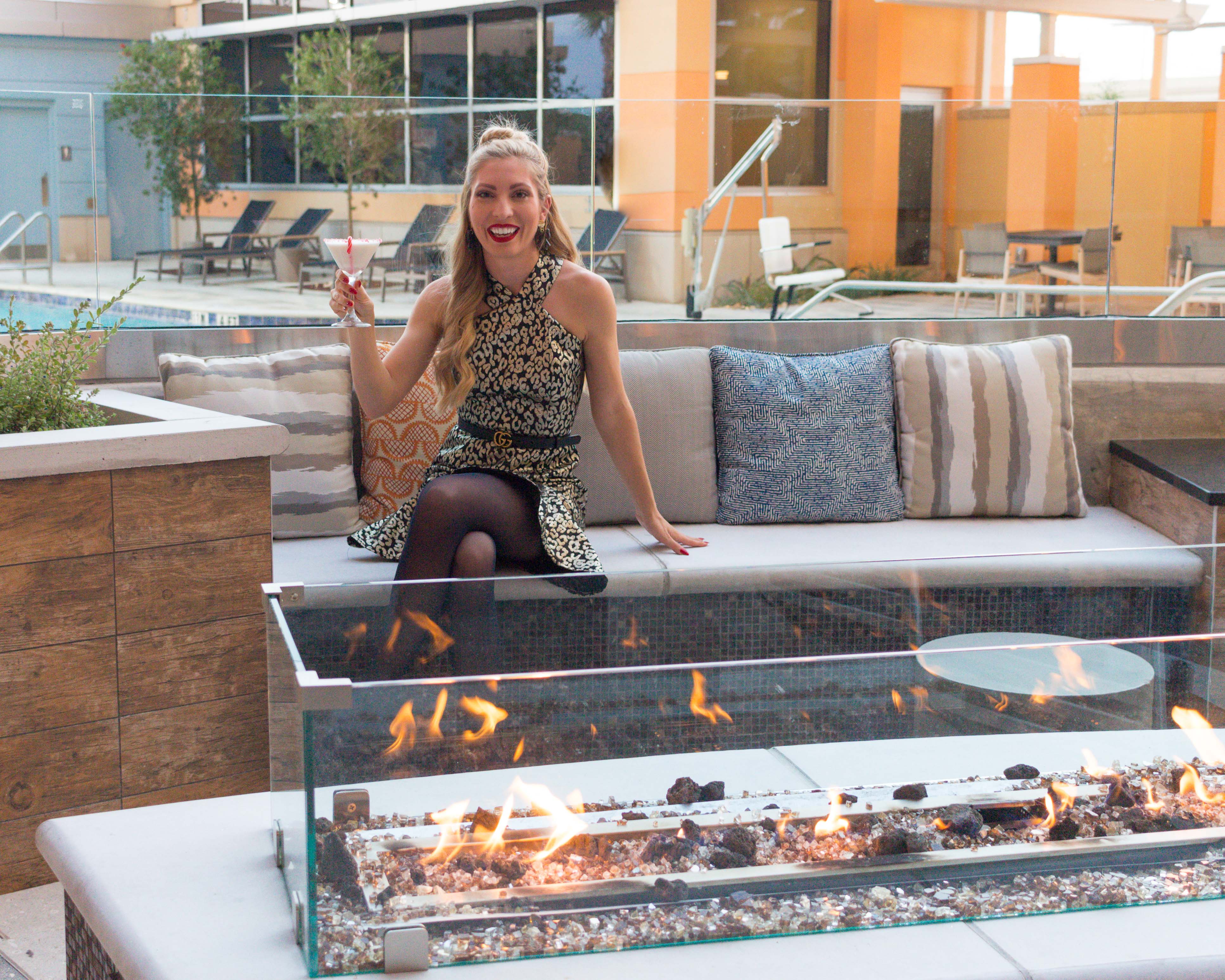 DAY 3
We checked out on Sunday morning after another amazing breakfast. They also recently started serving mimosas on Saturday and Sunday from 9 – noon, so of course I had to have one of those before we left. They are currently trying to come up with some kind of weekend, or Sunday brunch. I think it's a fabulous plan, especially if they have bottomless mimosas.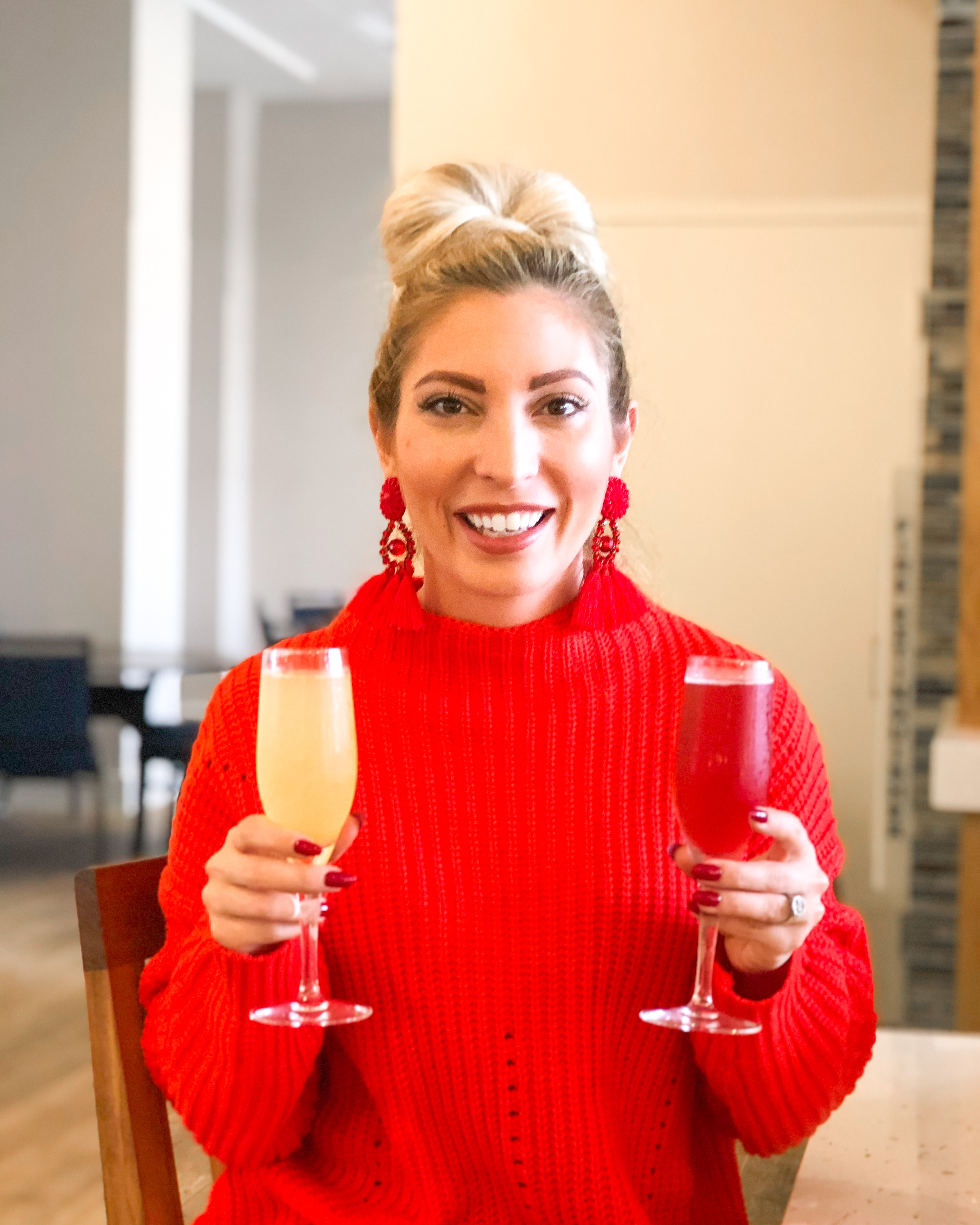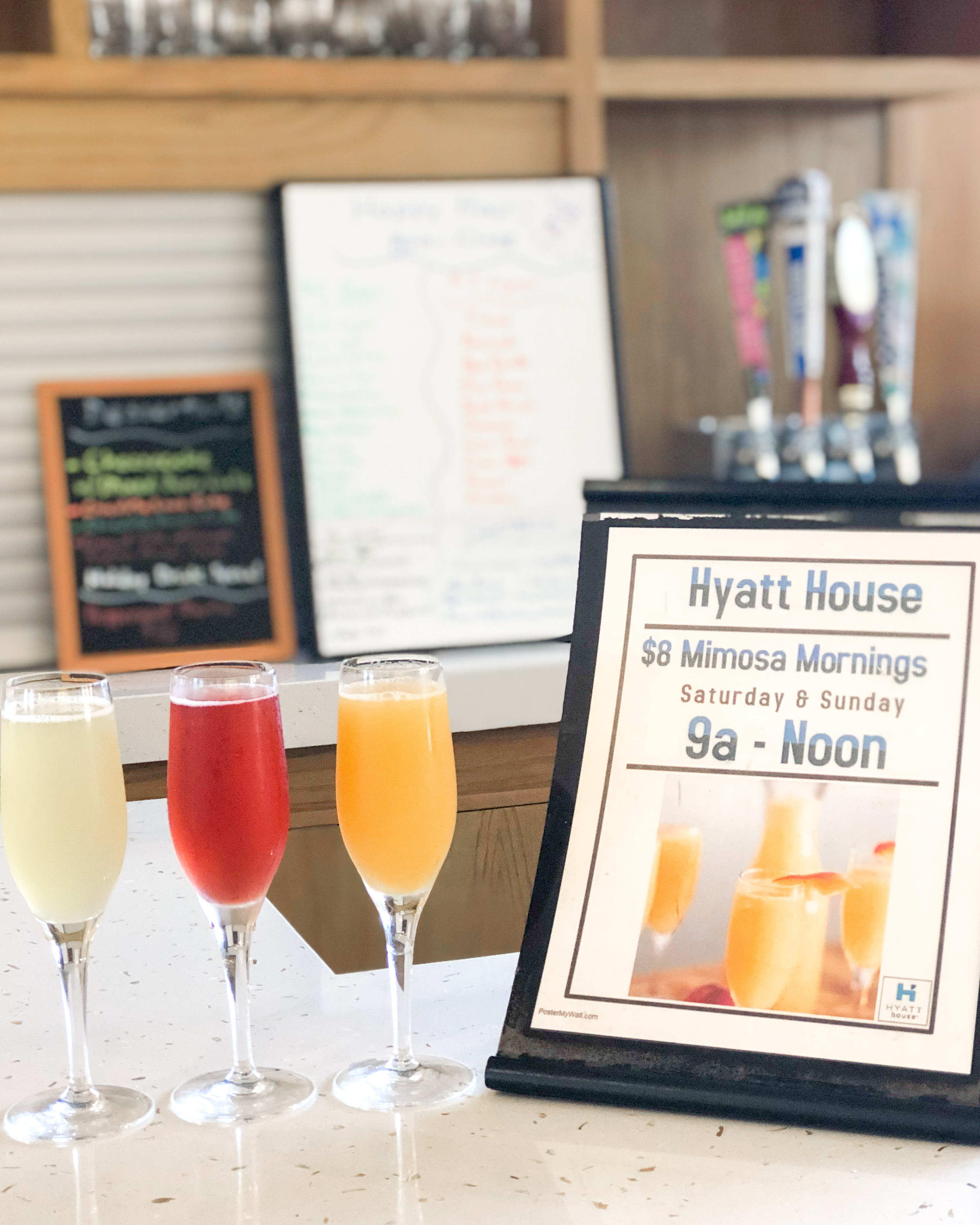 We had such a great experience at Hyatt House Orlando and I can't wait to go back. It's the perfect hotel in Orlando to visit during the holidays, or any time of the year. It's really close to Universal Orlando, Fun Spot, I Drive, and even Disney. It's affordable and has enough room for the whole family!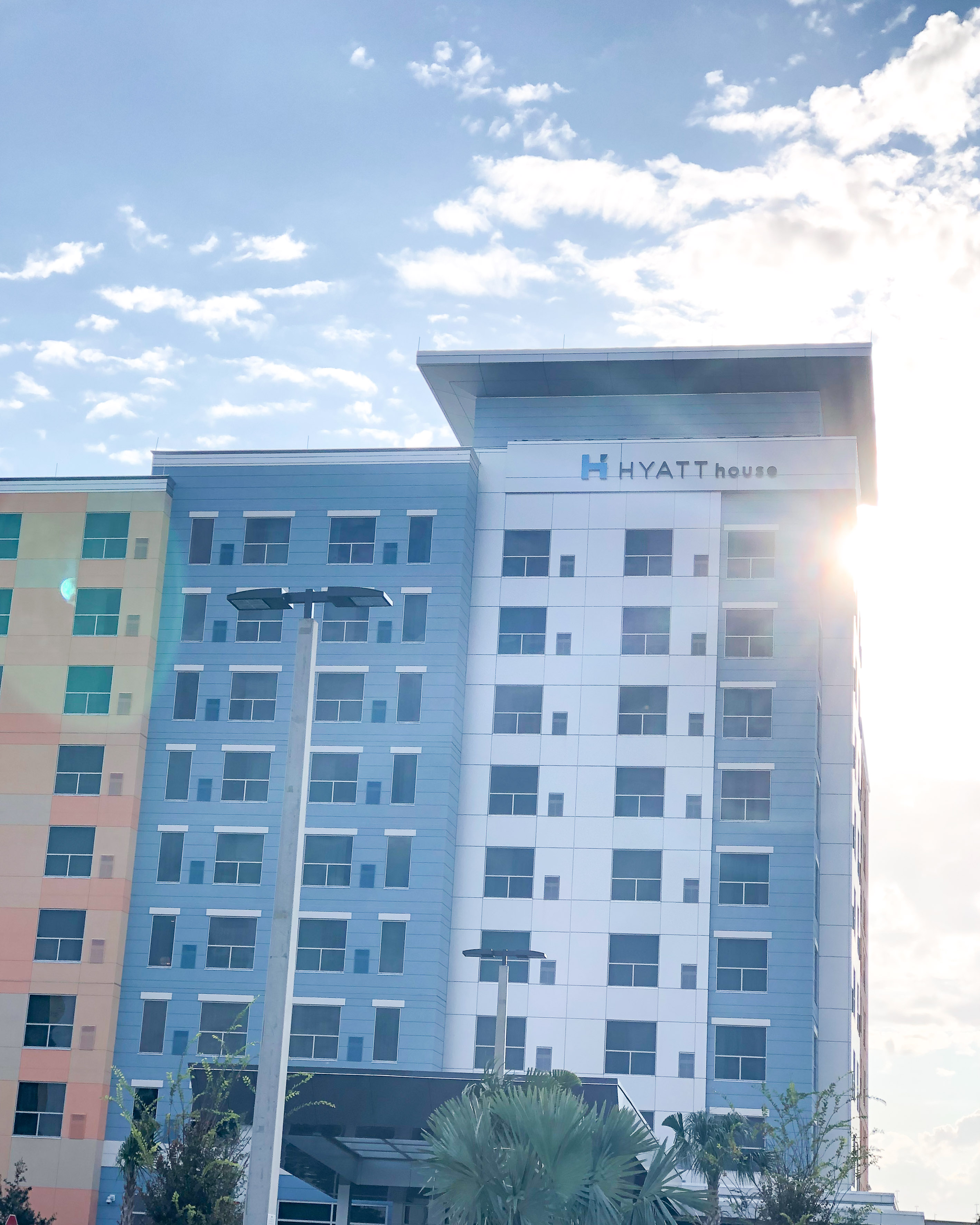 Have you stayed at a Hyatt House before? They have options all over, so you should start looking at them when you travel.
SHOP THE POST:

Xo, Nikki