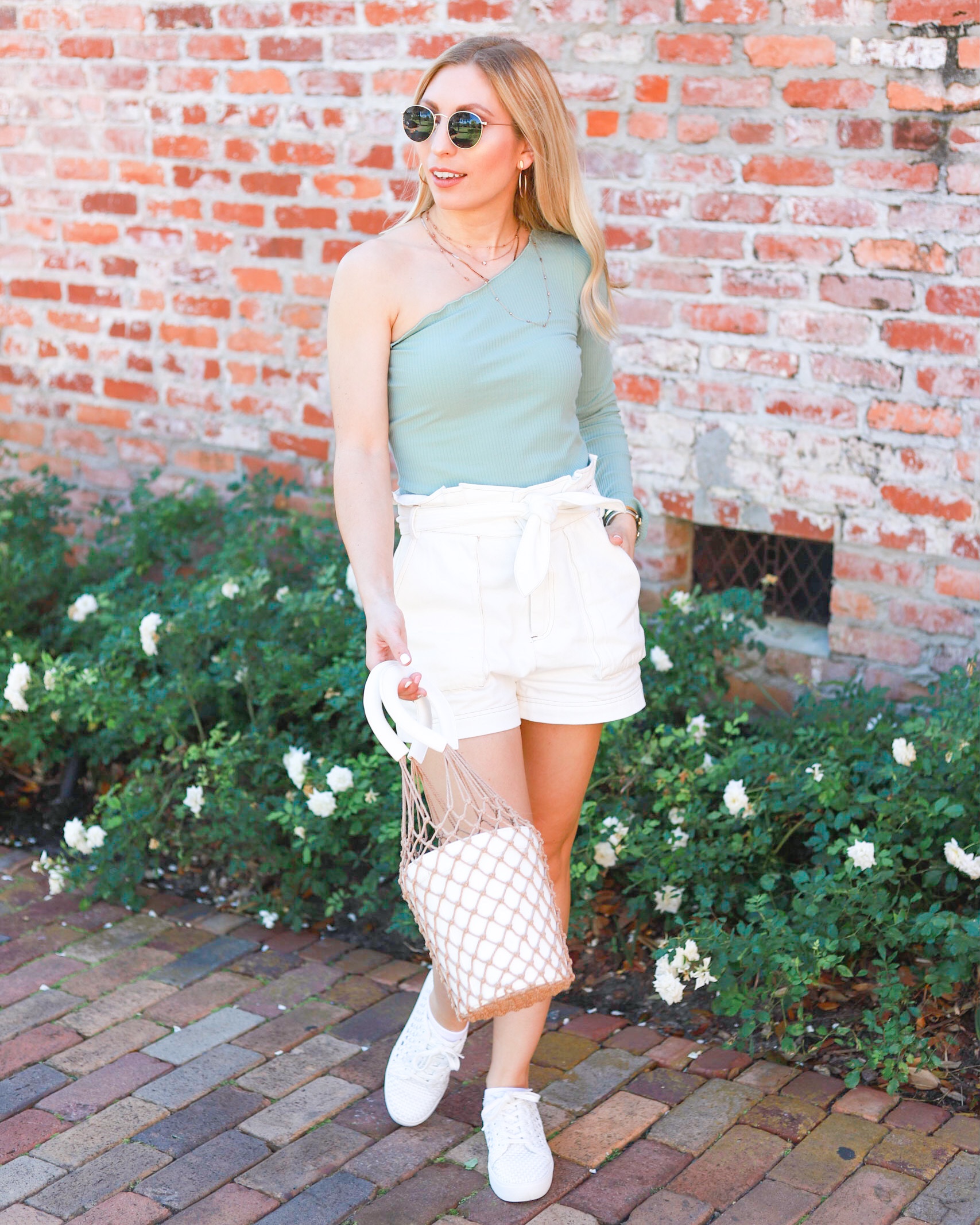 Every spring I love to find white pieces that will pair with all of my pastels and have me ready for a picnic, or the beach. Three of my top favorites that are still trending from last year, are white shorts, white sneakers, and white purses. I've rounded up some of my favorite white spring trends (some I already own), which are all under $60. There's something about a crisp pair of white linen shorts that just have you feeling like your ready for a spring day. I'm also going to share my tips for keeping my white tennis shoes looking clean year round. The ones in this post I have had for over a year now and they still are bright and white.
WHITE SPRING PURSES
I have three white bags in my collection, so I'm not sure why I feel the need to add more. However, a white bag goes with pretty much any outfit, so it's always nice to have a few styles to mix it up. This is also why I never want to spend more than about $50 on a trendy bag, my white Chanel was an exception. I did find an under $50 dupe for it though.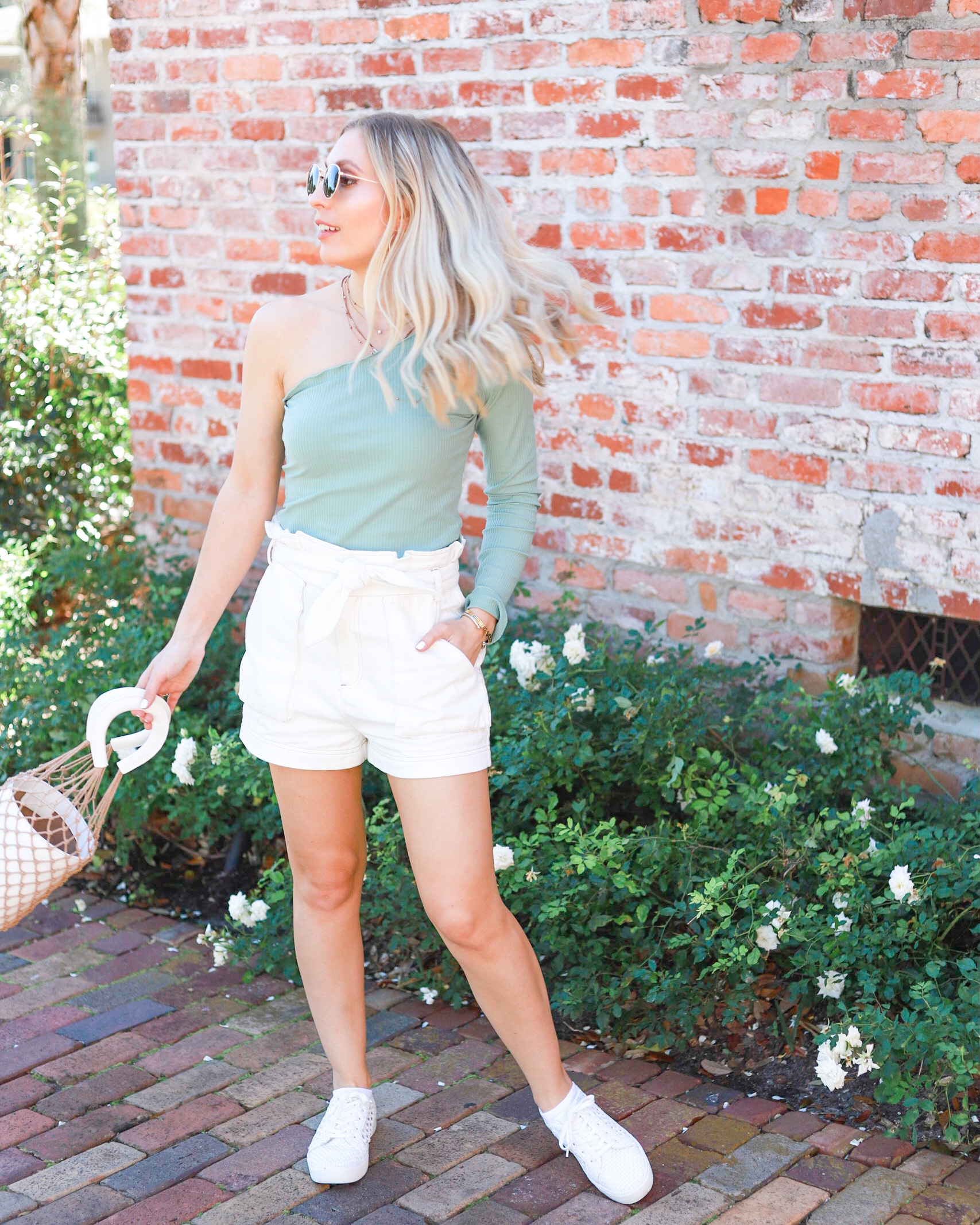 WHITE SPRING SHORTS
Shorts are always trending for spring and summer. With people planning getaways to the beach, tropics, and New England, white shorts are a must. I actually out grew my white shorts that I have had for many years. I need to get to the gym ASAP LOL. However, I found some really cute ones at Lilly Pulitzer recently right around $60, which then put me on the hunt to do a good round up of white shorts. These are one of the white spring trends that can be hard to find good quality and good price together, but I have got you covered.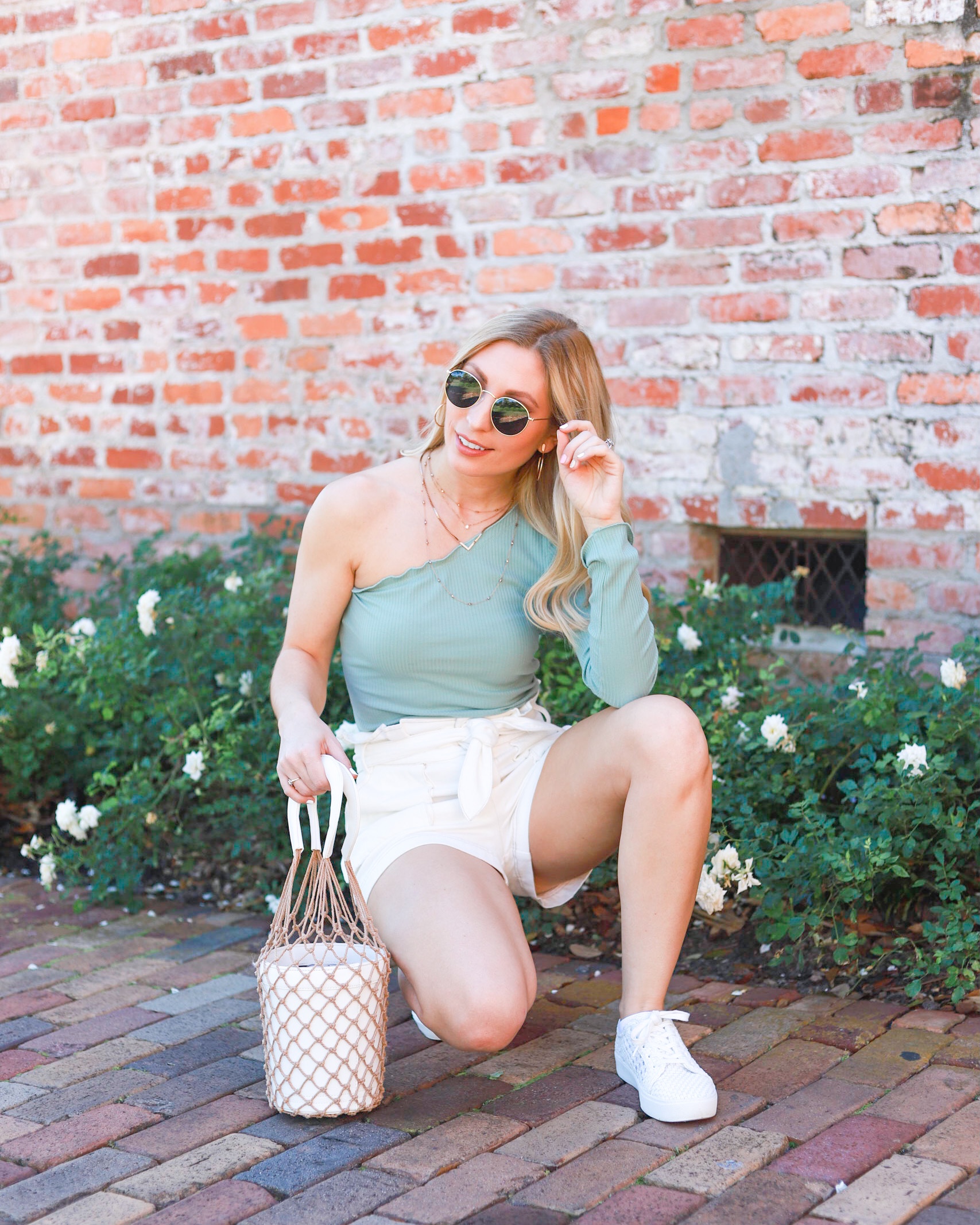 WHITE SPRING SNEAKERS
I love fresh and clean white tennis shoes. This is something that is a must for me every spring and summer. I actually haven't bought myself a new casual pair this spring, since my pair from last year has held up so well. However, I did purchase a great pair of white nike running shoes though this year. So, I went on the hunt for ya'll and found a ton of white spring sneakers under $60 including mine by Marc Fisher that I purchased from DSW last year.

I also use a cleaning system from Kiwi to clean my sneakers. I purchased all three products from Target and I love them. My sons even steal them to clean their shoes. You don't have to use them on just white shoes either, since it's not actually a whitening agent. If I find harder to remove scuffs, then I use a magic eraser on them. If you need to wash them in the washer, then I suggest using Oxi for whites and let your shoes air dry. Also remove your shoe laces and wash them as well in a delicates wash bag so they don't get tangled with anything.

Do you wear whites for spring, or are you too worried about getting them dirty?
Xoxo, Nikki