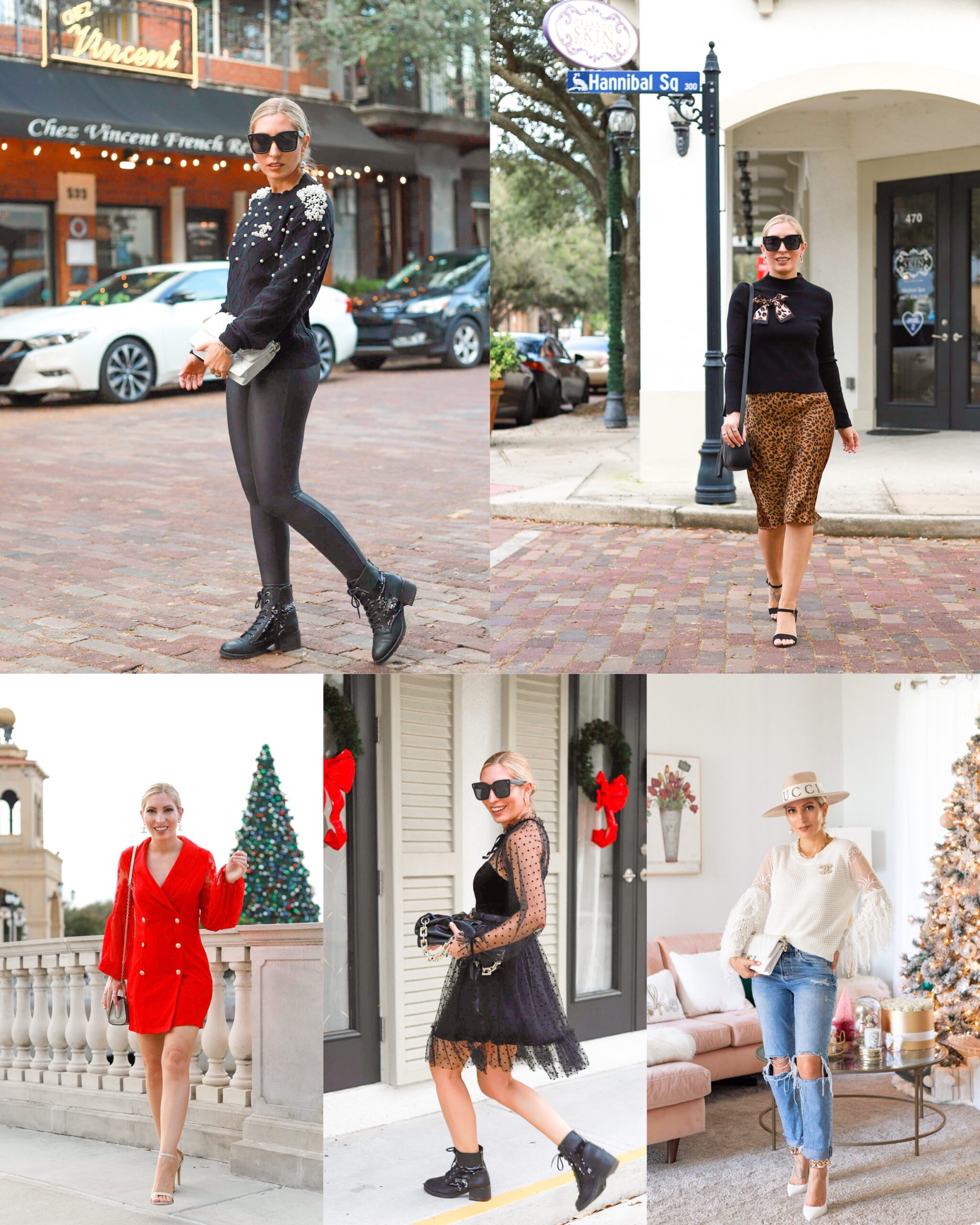 Glitz and Glam are what I think about when dressing up for the holidays. Holiday glam can mean so many things, but I like to think it's something that makes us stand out from the crowd. Most of us love to dress up for the holiday season, but we also don't want to spend too much when we need to be shopping for gifts as well. I decided to help you out with some affordable holiday style from Shein. These 5 pieces are all under $30 and could even be re-worn outside of the holiday season.
Some of these pieces are a classic style with a twist. For example a blazer dress, which could easily be a basic office piece. Except this dress has lace sleeves (hello holiday style), and is Santa red. Then we have a little black dress, with velvet detailing and a sheer Swiss dot pattern overlay. This piece I dressed up a bit edgy, but I also plan on showing how to style it more girly as well for the holidays. Use my code Q4Nikki15 for 15% off your purchase!
SWEATER & SILK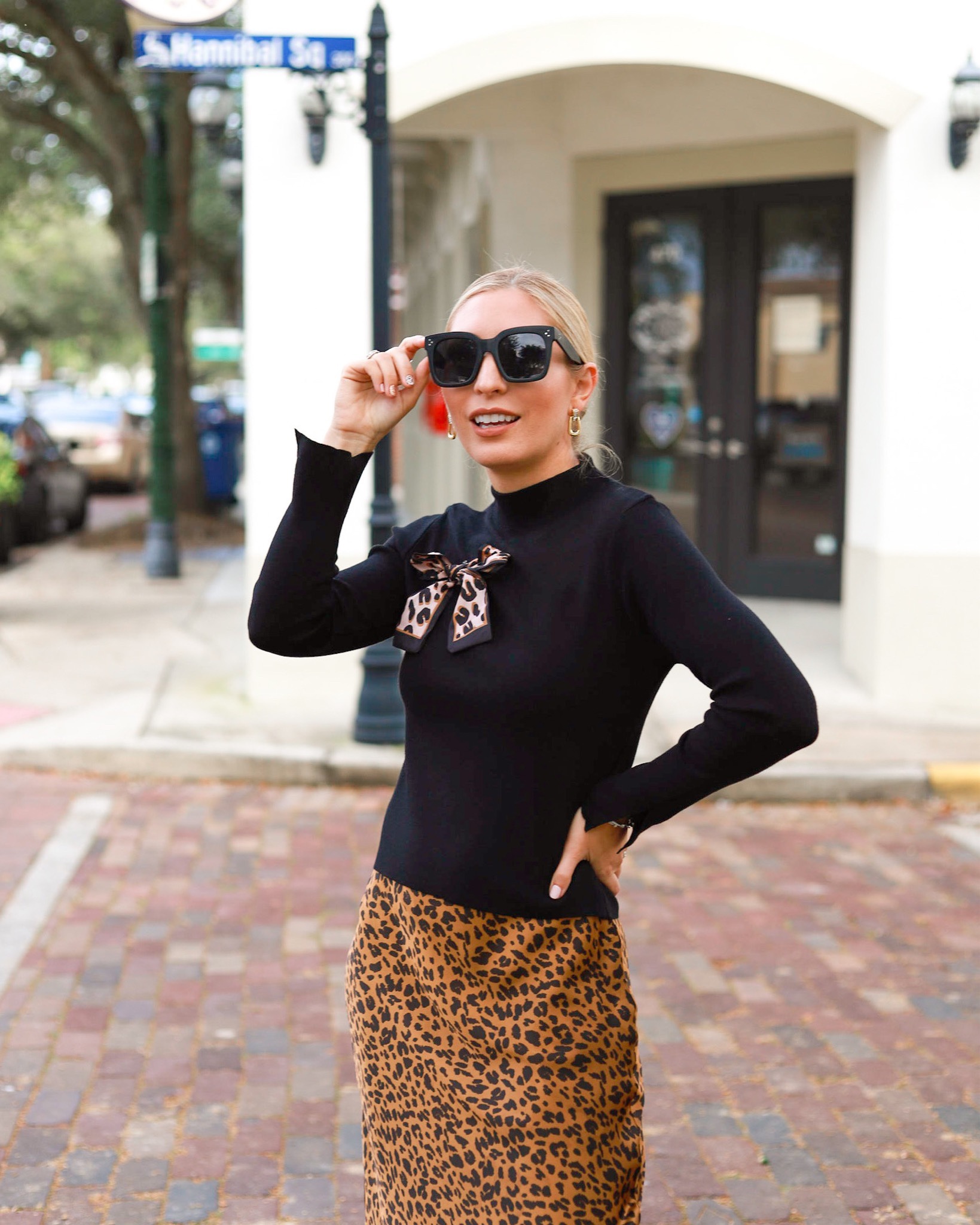 BLAZER DRESS

FRINGE SWEATER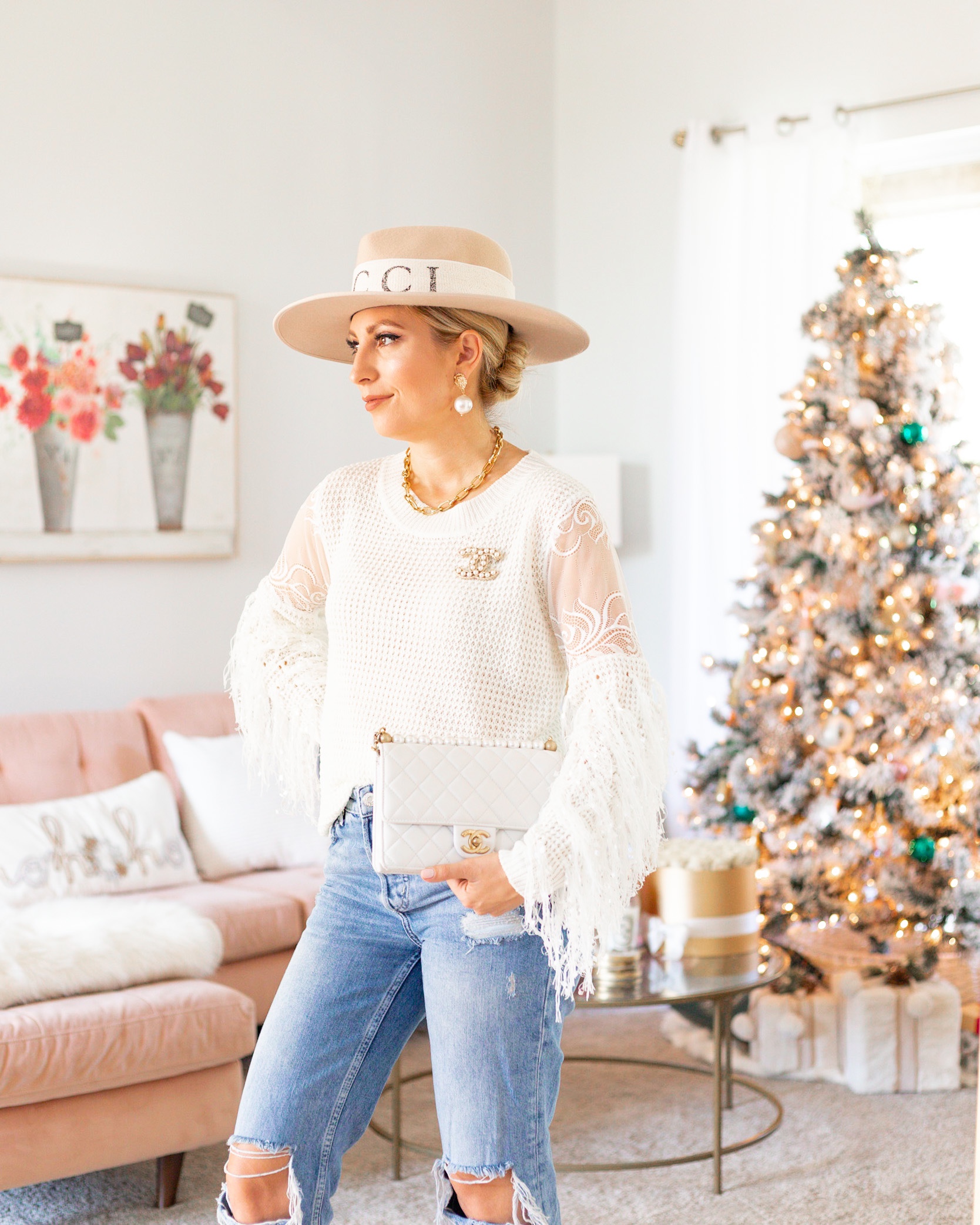 LITTLE BLACK DRESS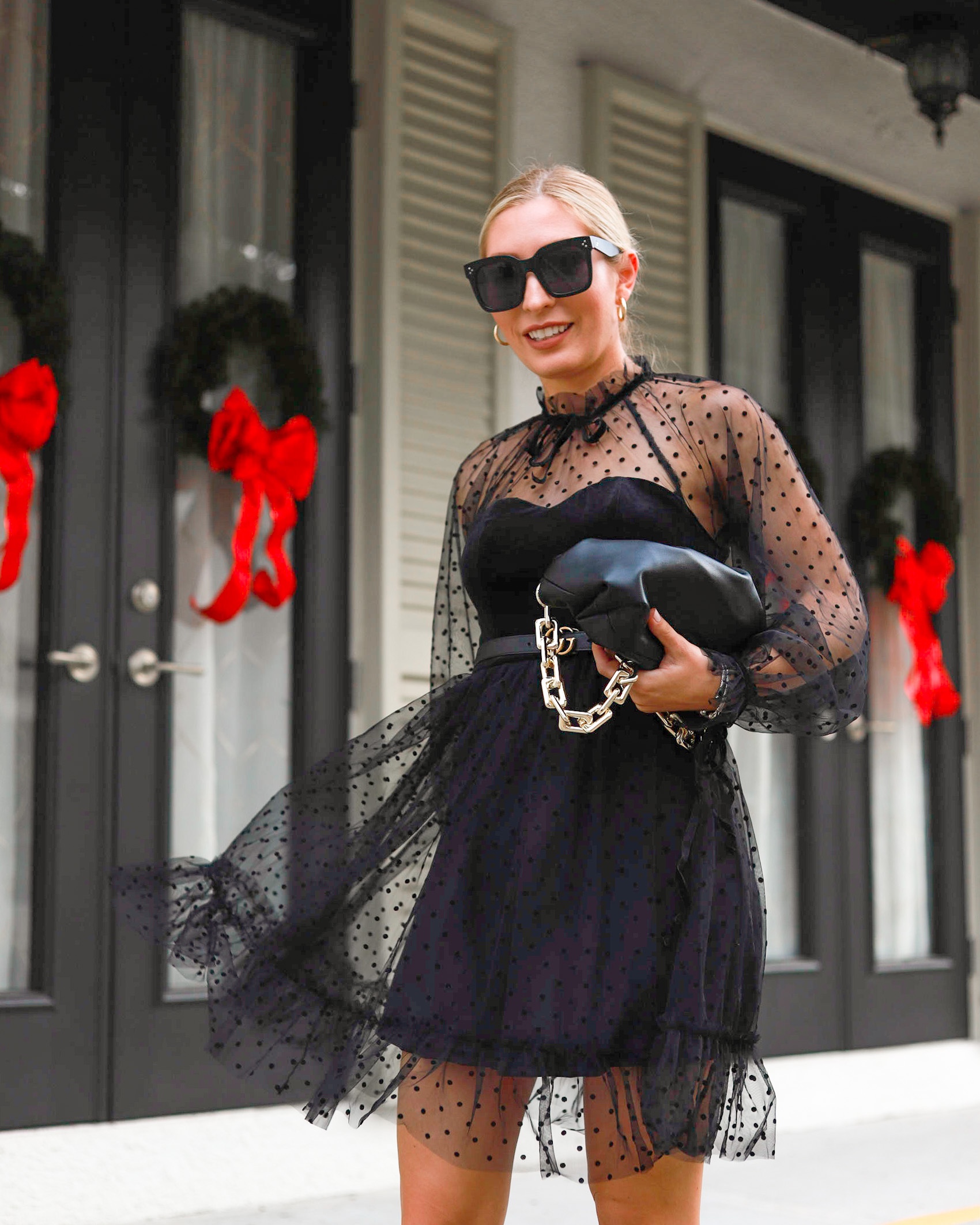 PEARLS & LEATHER

Whats your favorite style for the holidays?
Xoxo, Nikki