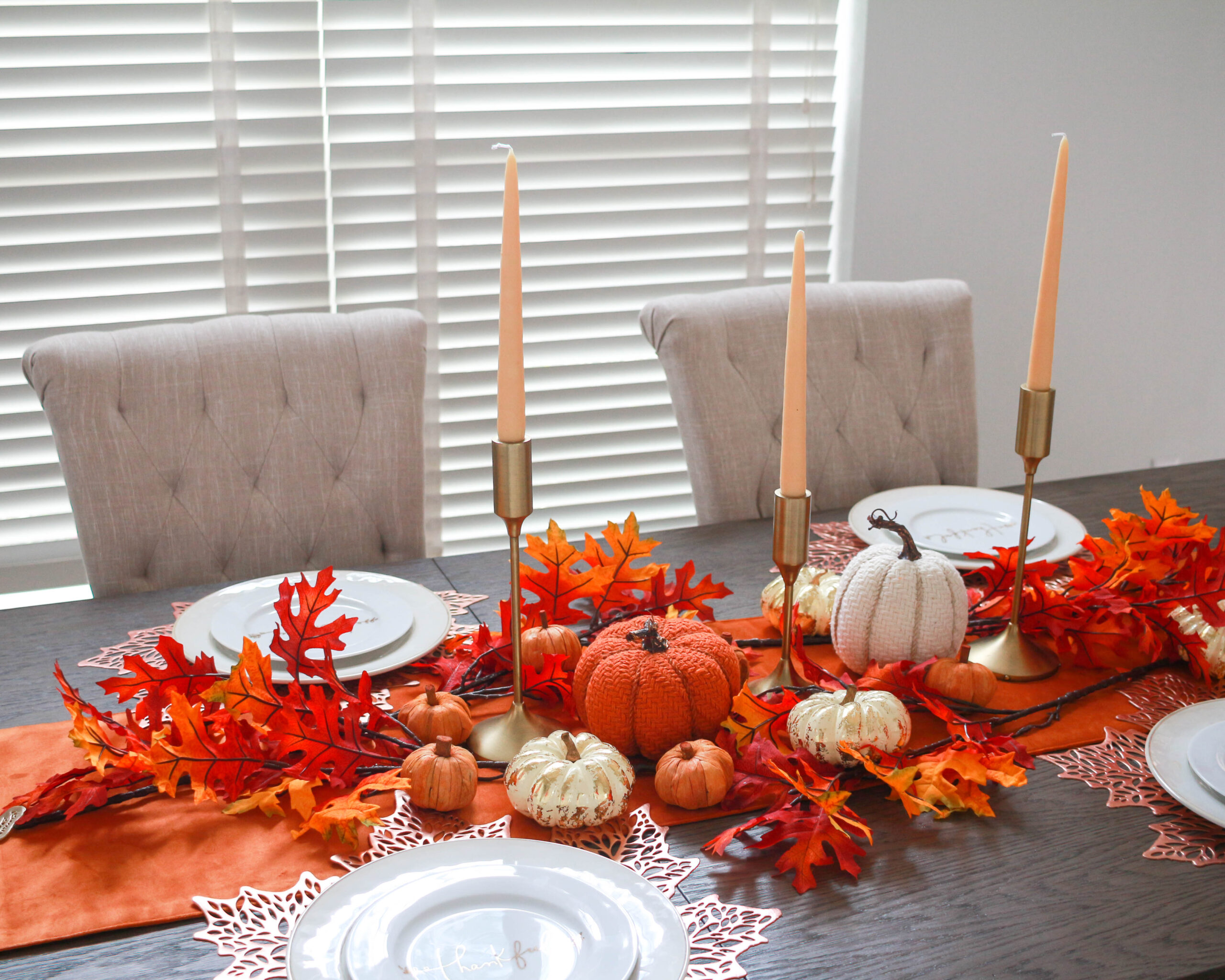 Fall is one of my favorite times of the year. I am not a fan of cold weather, but I love the colors of the leaves changing and cute fall decor. We don't get to see all the foliage change here in Florida, so instead I try and decorate a bit around my house to make it feel more cozy and like fall has arrived. One way I like to do that is by adding some fall table decor to my dining area. This is what people first see when then enter my home, so it's a great way to greet the eyes.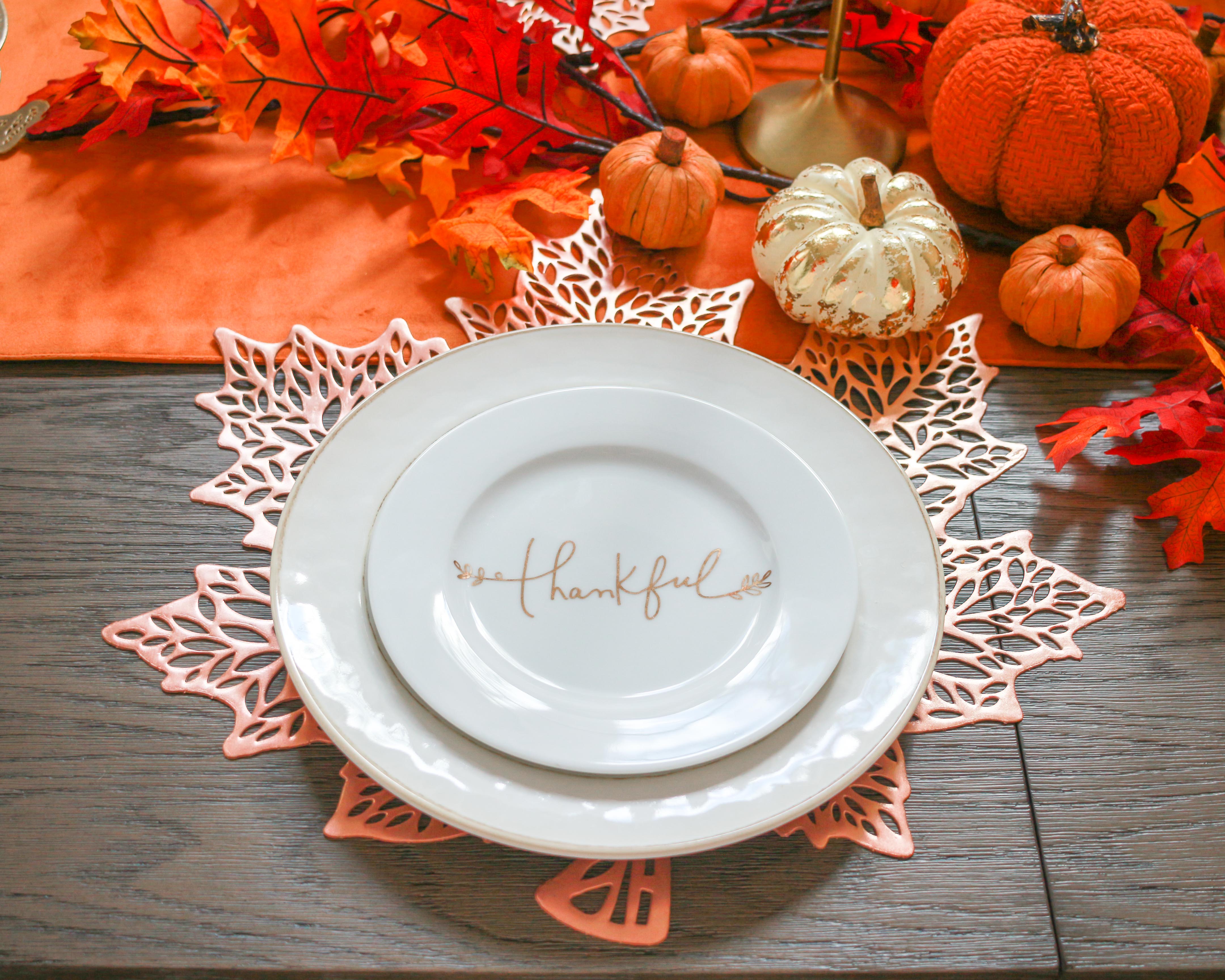 I purchased some really cute Thankful plates from Crate & Barrel last fall on clearance and they have another line of white and gold Thankful items this year as well. The plates from that set are on sale for less than $4, so I linked those below for you. I shopped for most of my fall table decor from Home Goods and Target. They are close to my house and always have great prices. Trying not to go over board, I kept to a simple theme which was the burnt orange. Then I incorporated the same colors a bit over into my formal living room with some throw pillows to tie the two areas together.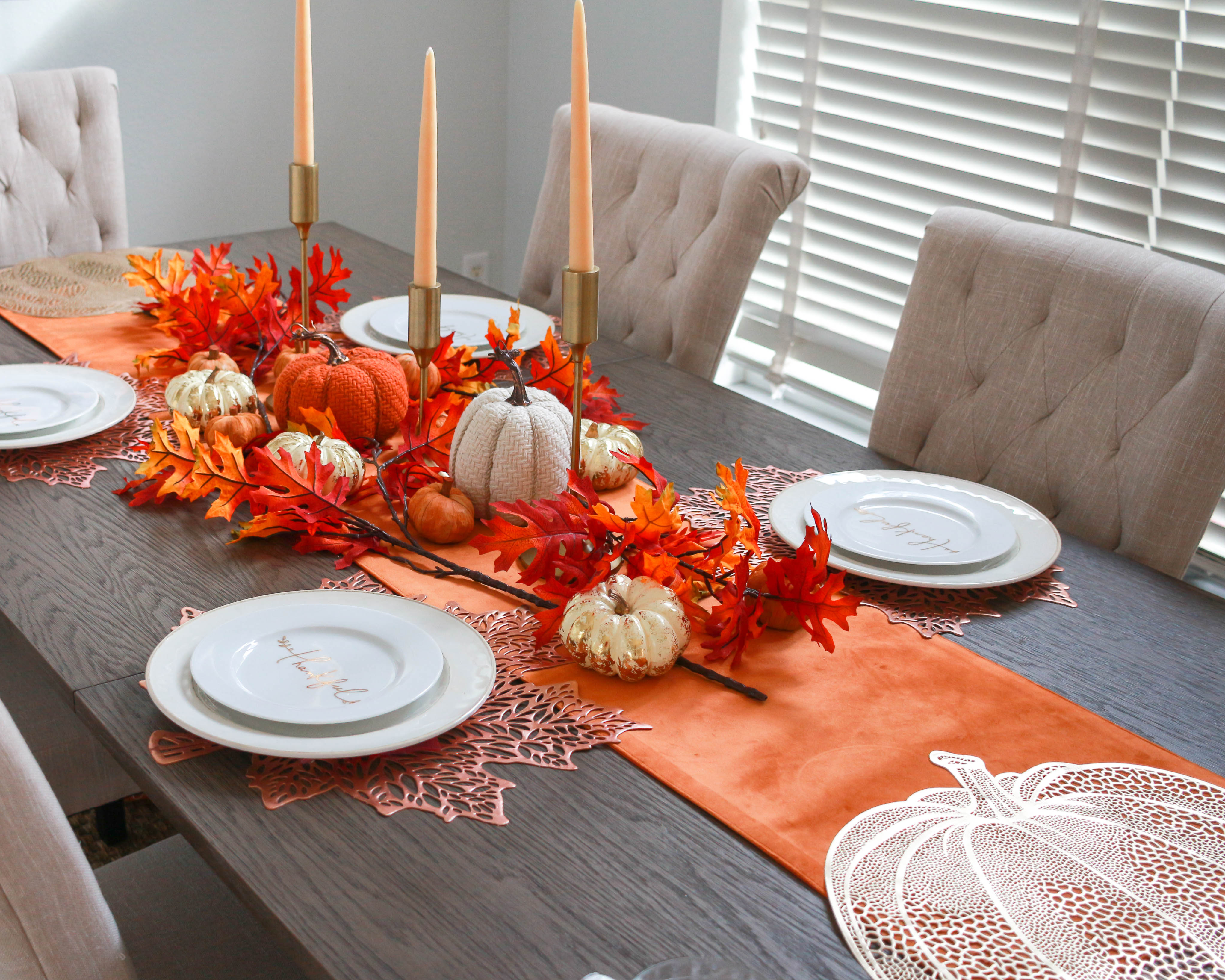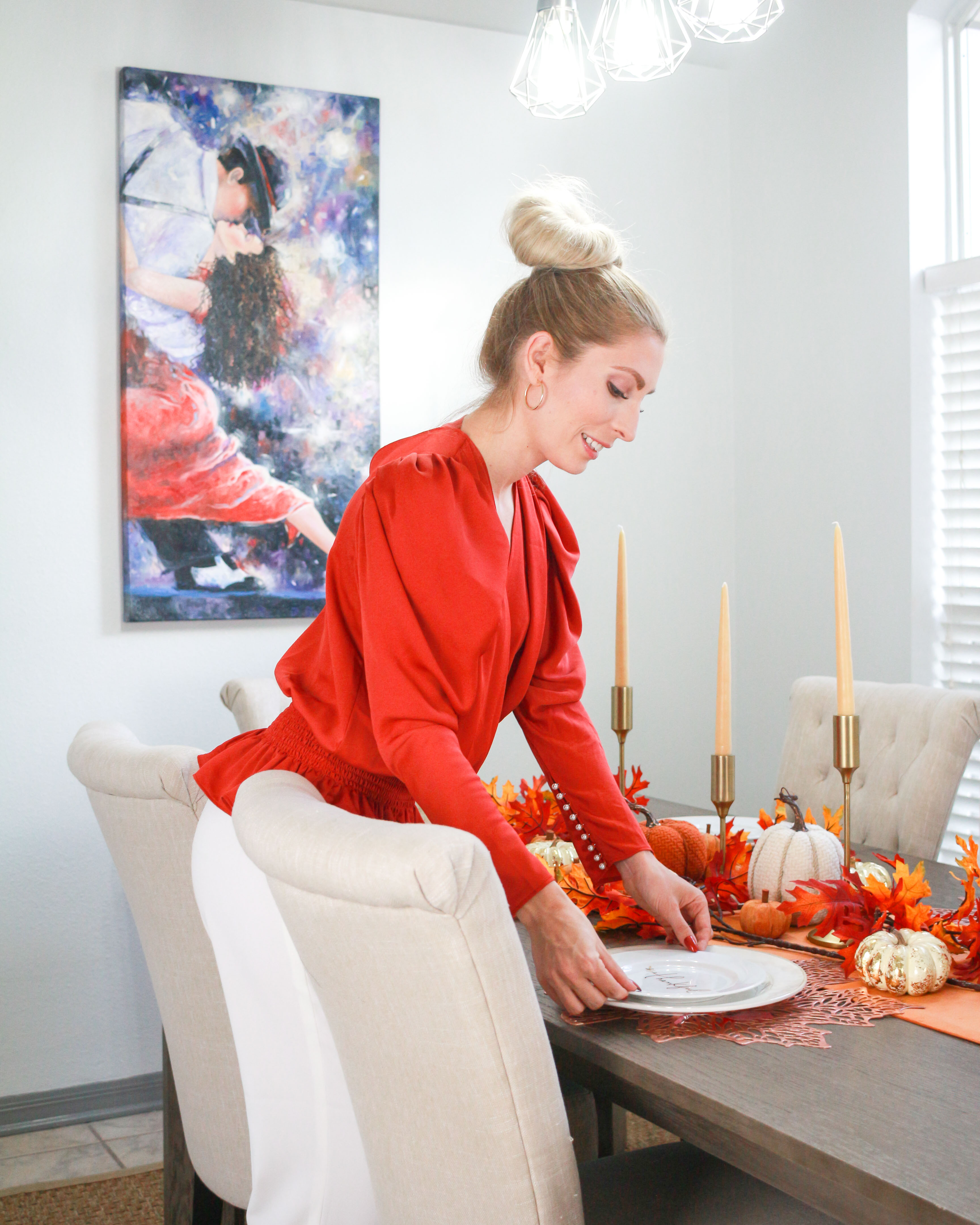 I love using items for my table that I can re-use year after year. I kept it simple, so that it wouldn't take up too much room on the table and so it wouldn't look cluttered. This is why I did some classic candle sticks that can be used for any season, a few shades, sizes, and textures of pumpkins, along with some autumn leaf foliage. My simple white pottery barn plates with the Thankful salad plates on top, paired with these vinyl place mats I found from Home Goods complete the look. I love how its elegant and can get you through Halloween and Thanksgiving without having to change things up.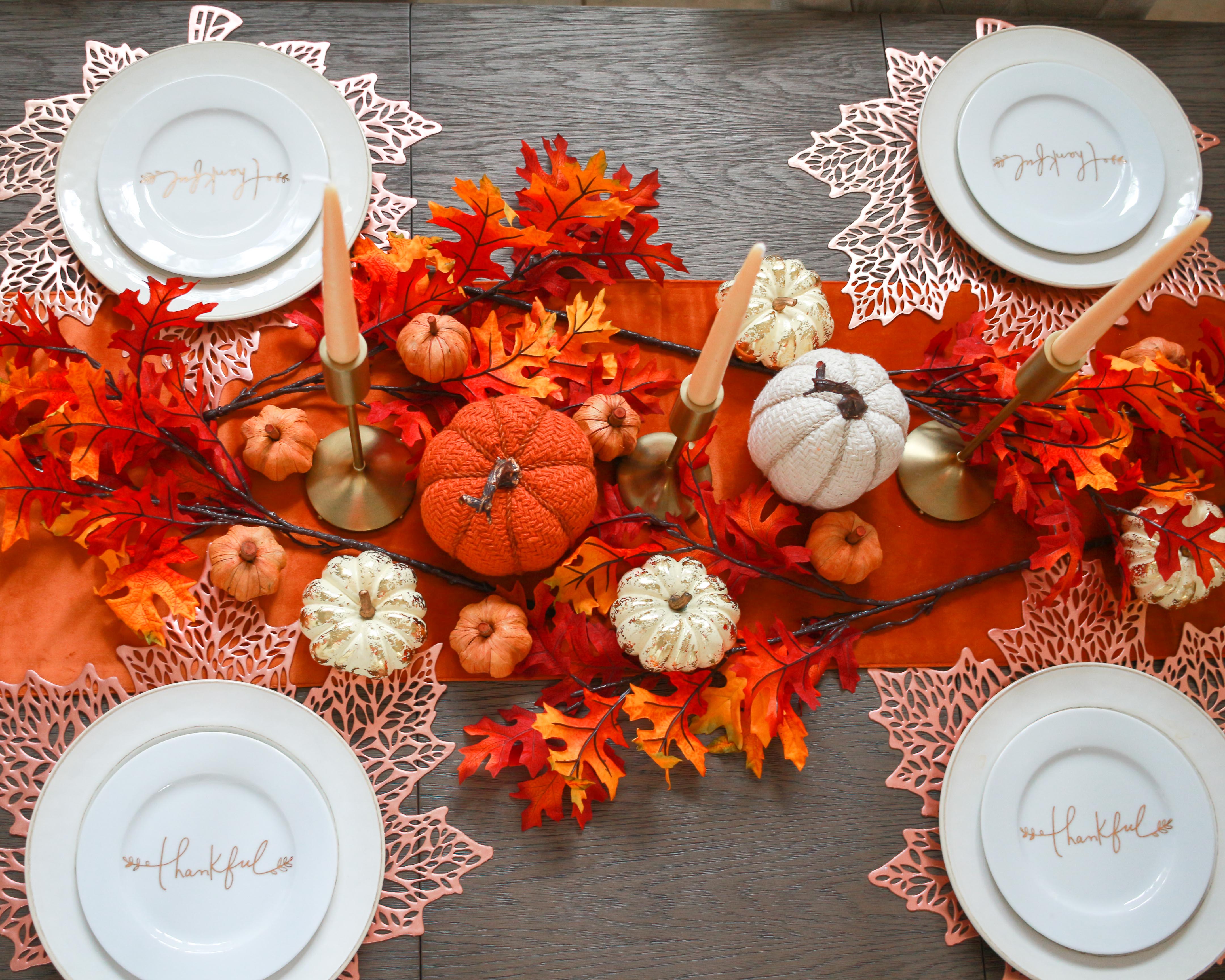 Have you decorated for fall, or do you go straight from Halloween to Christmas?
SHOP THE POST:

Xo, Nikki