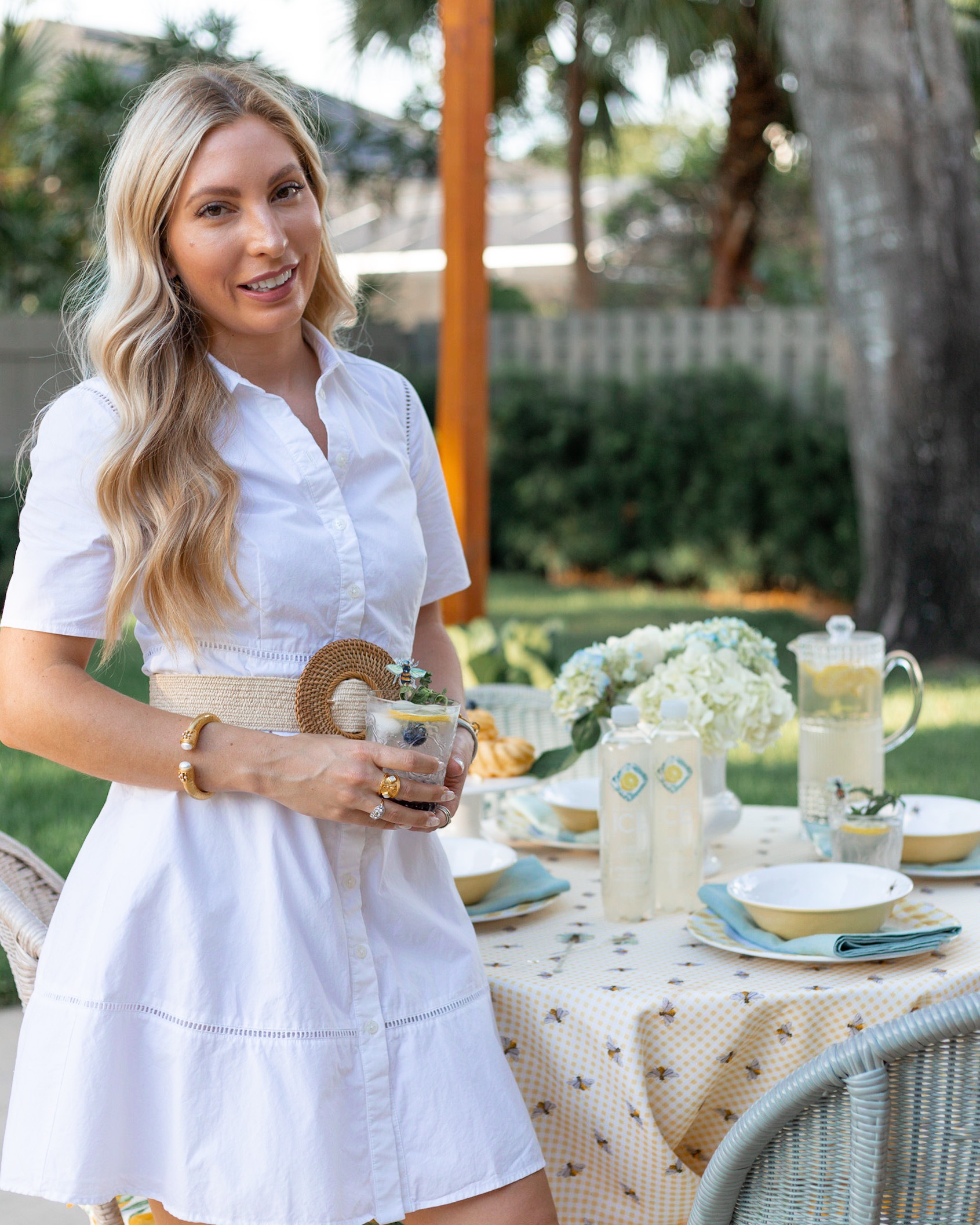 This post is sponsored by Sparkling Ice. All thoughts and opinions are my own.
Summer is here, and Sparkling Ice's NEW Lemonade variety pack has the perfect addition to any summer beverage. This Blueberry Sparkling Ice Lemonade Mocktail is so easy to make and is just as refreshing as it is gorgeous! Sweet, lemony-tart, and no hangover, this sparkling ice lemonade mocktail is everything you could want in a summer drink. All the ingredients are easy to find at Publix and not only adult friendly, but kid friendly as well. What makes this mocktail taste amazing is Sparkling Ice's Classic Lemonade. Sparkling Ice's NEW Lemonade variety pack has the perfect addition to any summer beverage. It allows you to get creative with its variety of flavors without sacrificing taste or quality. The variety pack includes a delicious Strawberry Lemonade flavor and a NEW Berry Lemonade flavor!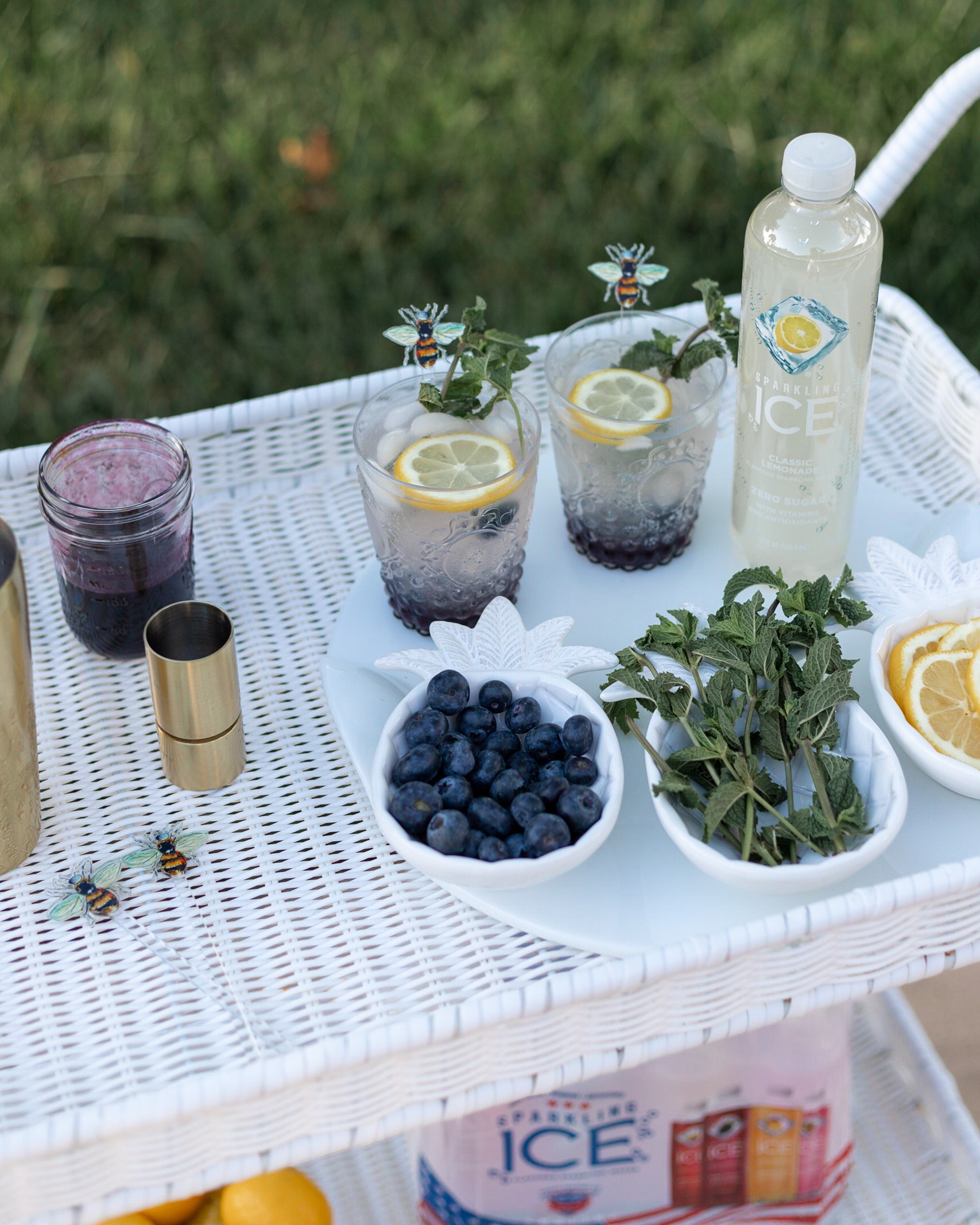 There's something about sipping on fresh lemonade on a hot afternoon… It takes me back to the days of neighborhood lemonade stands. As a kid I loved passing out glasses to the neighbors and drinking most of the profits myself. Even on a slow day I'd cool off with a refreshing glass of lemonade and watch for cloud shapes in the sky. This is what inspired me to create a fun mocktail to enjoy on your patio this summer.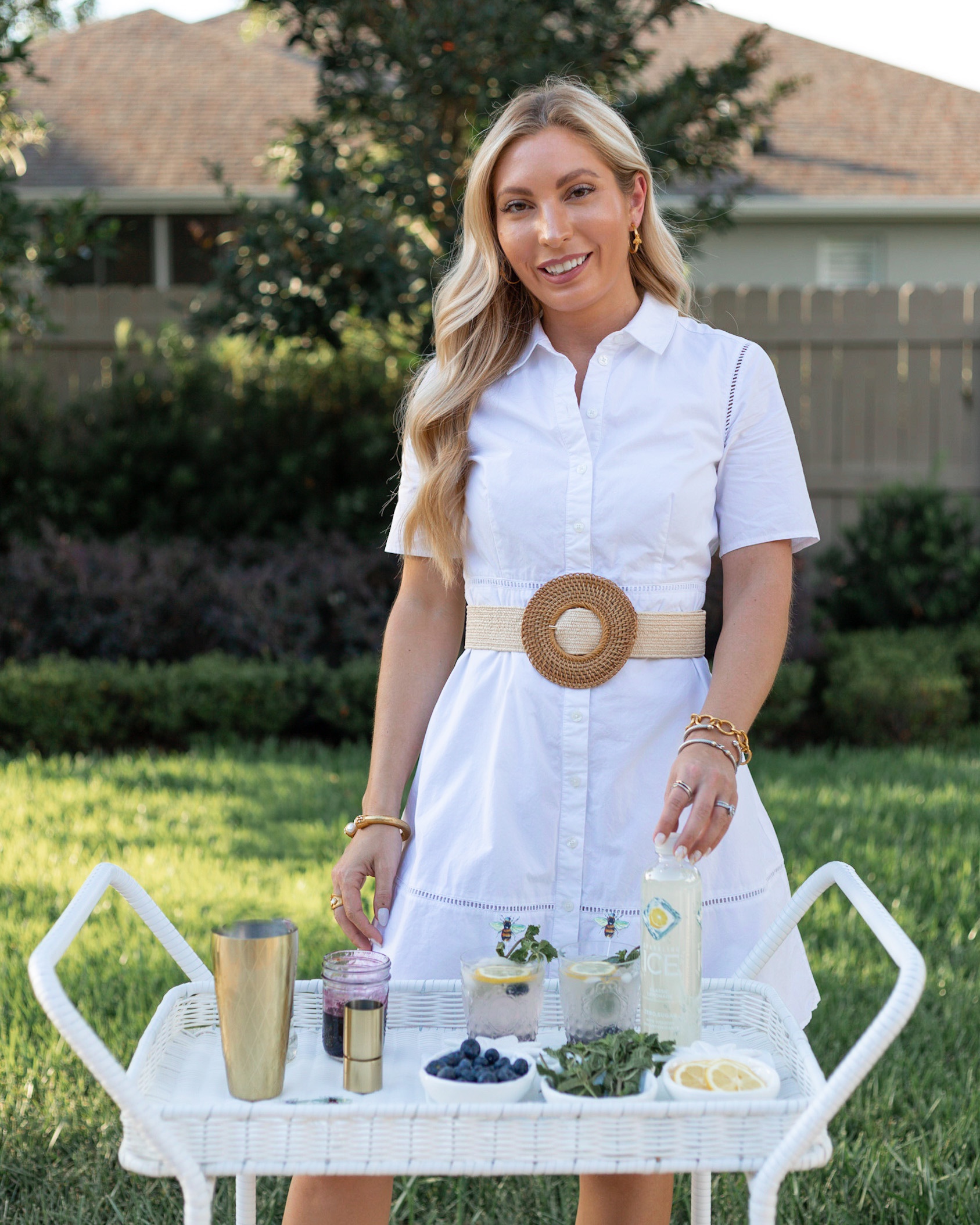 Sparkling Ice has 18 fizzy, fruity flavors with a splash of juice, colors, and flavors from natural sources, plus vitamins and antioxidants – and 6 of their flavors that have a little kick of caffeine. My personal favorite is the Lemonade, which is what I used to easily create this mocktail at home. I also included the recipe to make the blueberry syrup yourself, or you can easily purchase pre-made syrup at Publix, where you also can buy Sparkling Ice.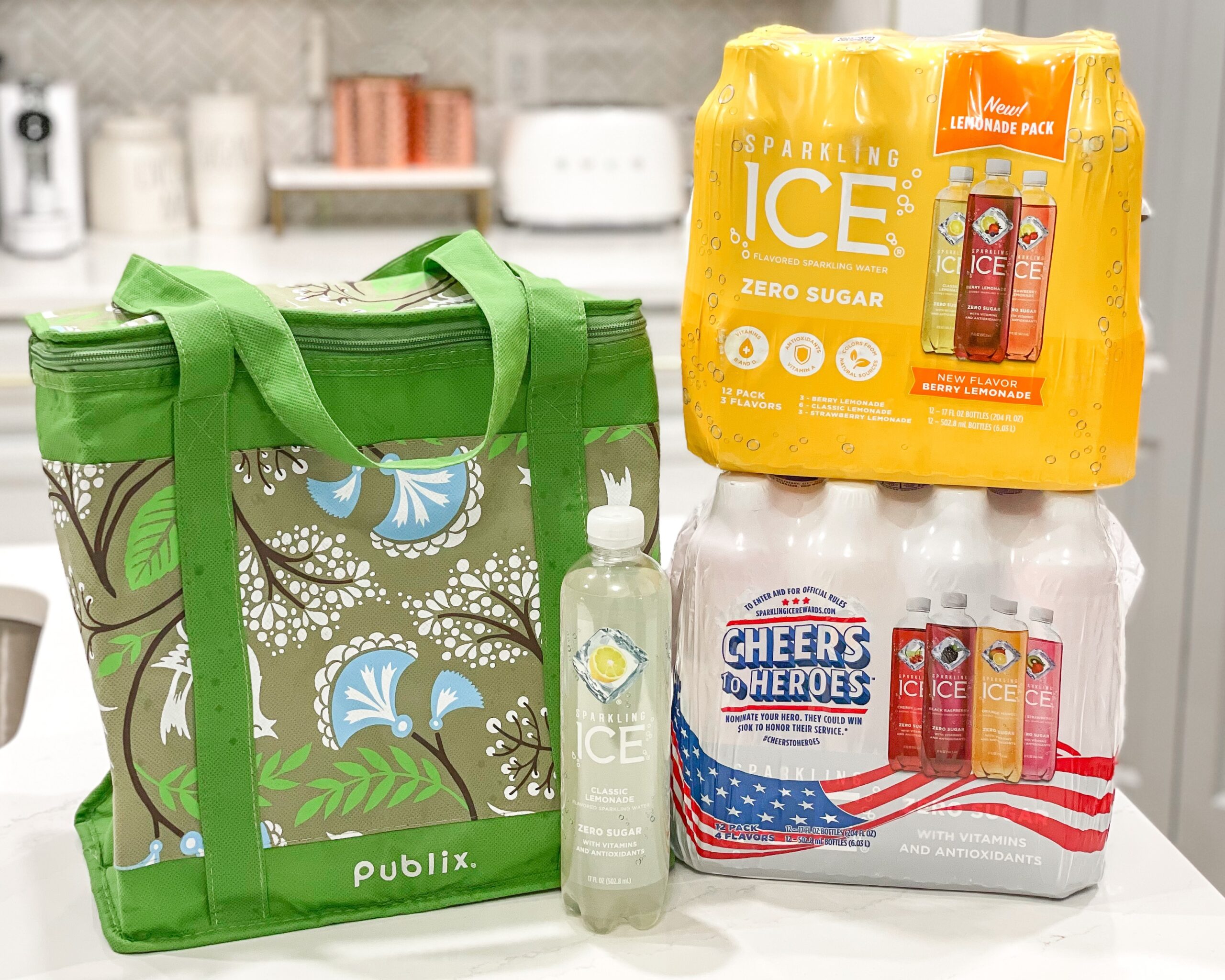 The Sparkling Ice Rewards program is live! This always on program offers consumers the opportunity to earn points when they purchase Sparkling Ice products. With an upload of your receipt, you can earn different point levels. Points can be used for different rewards or tie ins with different Sparkling Ice promotions. Make sure you sign up for this program to earn points on your Sparkling Ice purchases!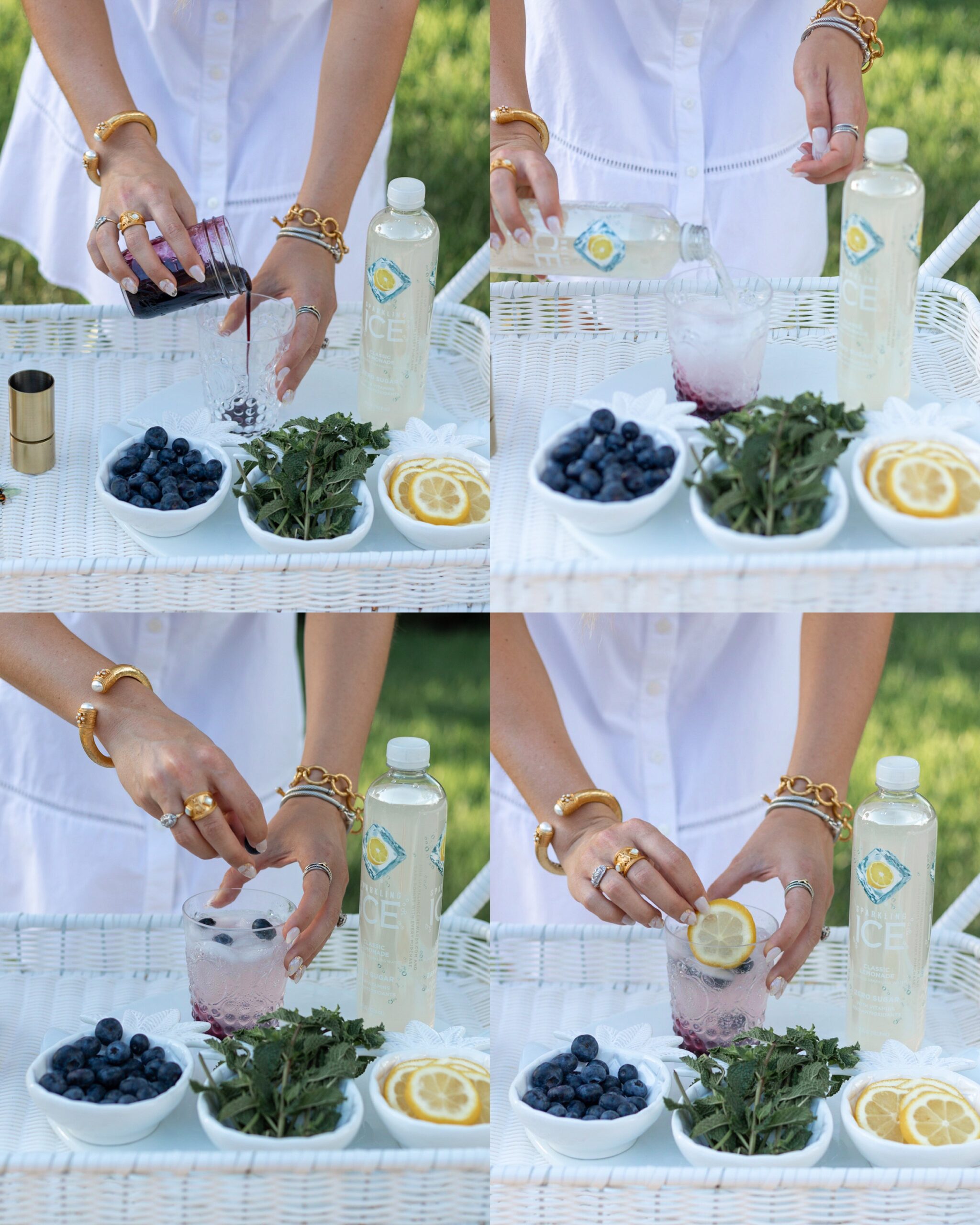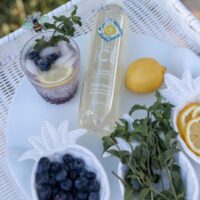 Print Recipe
BLUEBERRY SPARKLING ICE LEMONADE MOCKTAIL
Sweet, tart, and refreshing summer mocktail.
Equipment
Old Fashioned, or Rocks Glass
Ingredients
Sparkling Ice Lemonade

1

oz

Blueberry Syrup

Blueberries, Lemons & Mint for Garnish
Instructions
Start by pouring 1 oz of the blueberry syrup into the bottom of your glass.

Fill the glass three quarters of the way with ice.

Top the glass off the rest of the way with the Sparkling Ice Lemonade

Garnish with some blueberries and a sprig of mint. If you want to add some more of the mint flavor, clap the mint between your hands to release the aroma before putting it in the glass and then swirl it around in the drink.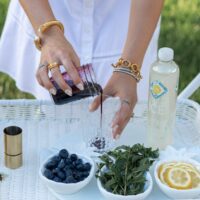 Print Recipe
BLUEBERRY SYRUP
Sweet syrup used for drinks, pancakes, or ice cream topping.
Ingredients
1

Cup

Sugar

1

Cup

Water

1

Quart

Fresh Blueberries

1/2

Lemon Zest
Instructions
Combine sugar and water in a small saucepan. Bring it to a boil over medium heat and stir until all the sugar is dissolved.

Use your vegetable peeler to peel the zest off half of your lemon.

Add the blueberries and lemon zest to the pot. Simmer for about 10 minutes, until berries begin to burst.

Remove from the heat and allow to cool.

Strain through a fine mesh sieve or strainer. Use cheesecloth if you do not have a fine mesh strainer.

Refrigerate for up to one week in an airtight container, or glass jar.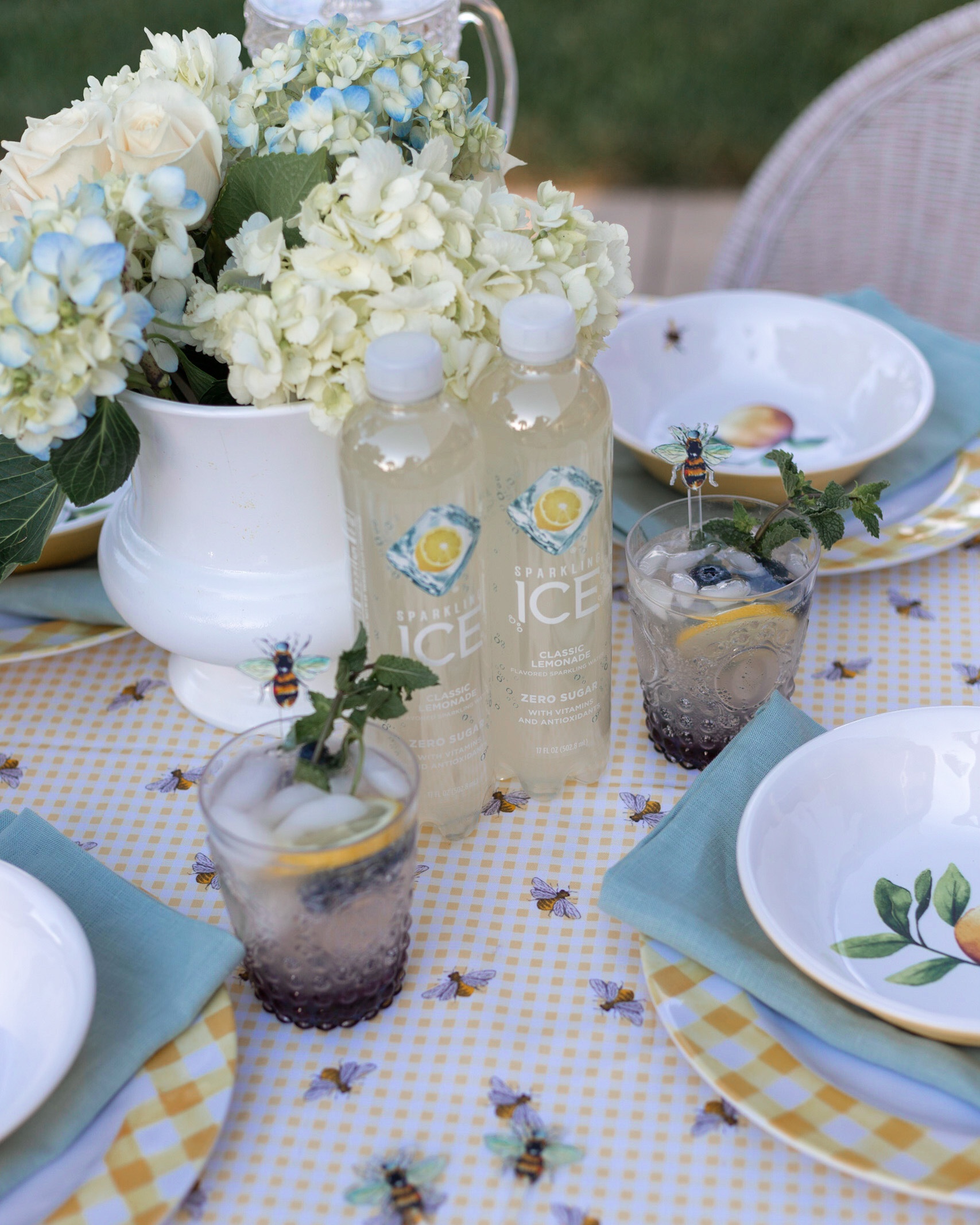 Xoxo, Nikki