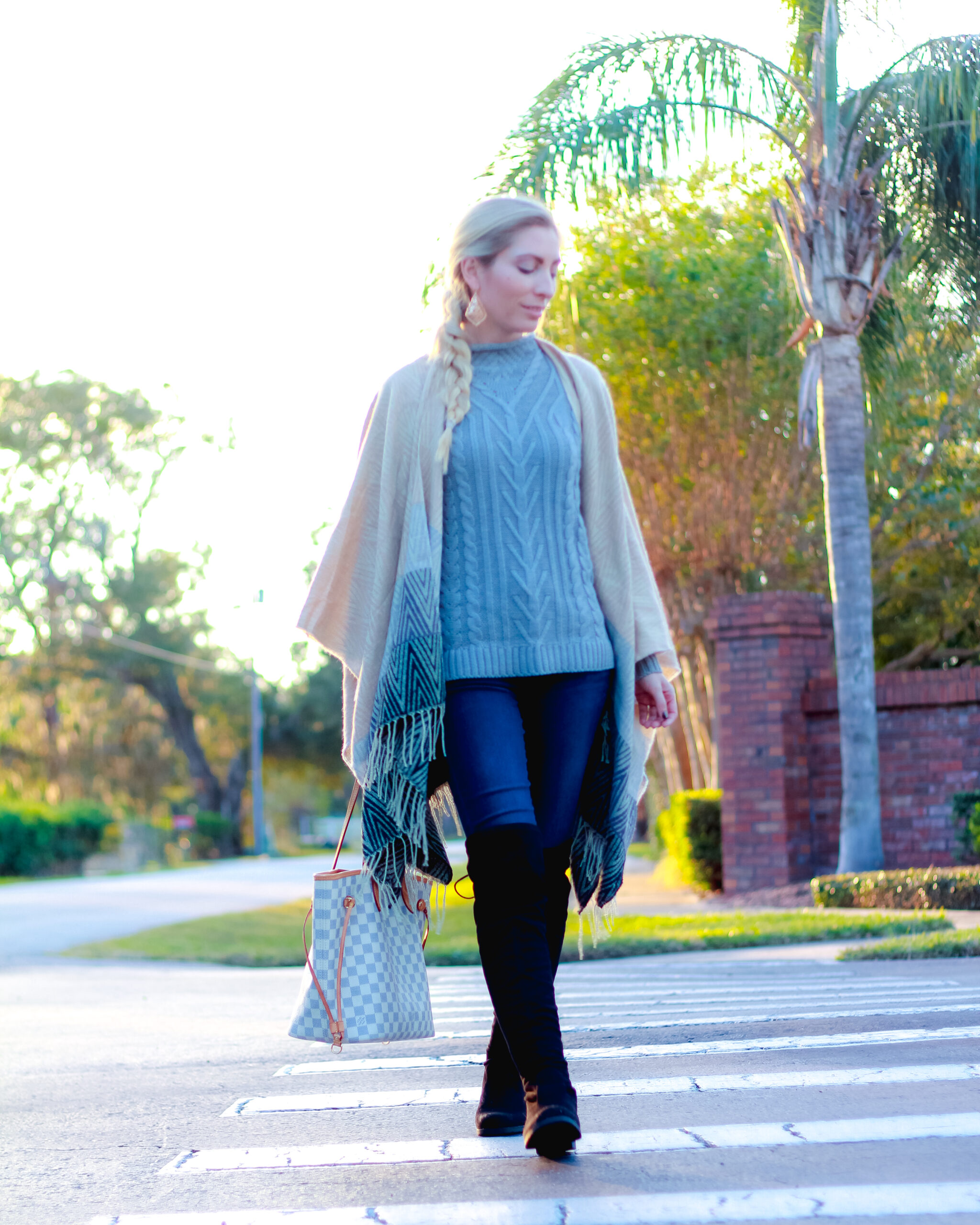 I love Thanksgiving!! It's one of the few times a year that I get to eat all of my favorite foods, drink plenty of wine, take a nap, and dress in a cute but casual Thanksgiving outfit. This year, I will be driving up to my Mom's in Savannah for Thanksgiving to spend time with that side of my family. My lil sister a.k.a "Lil Ball of Sass" and I will be pigging out and then hitting up the mall for some Black Friday shopping. And don't worry, I will be sharing some great Black Friday finds for you as well as soon as I find them all!! If you haven't been hunting for deals already go check out this site for Black Friday ads!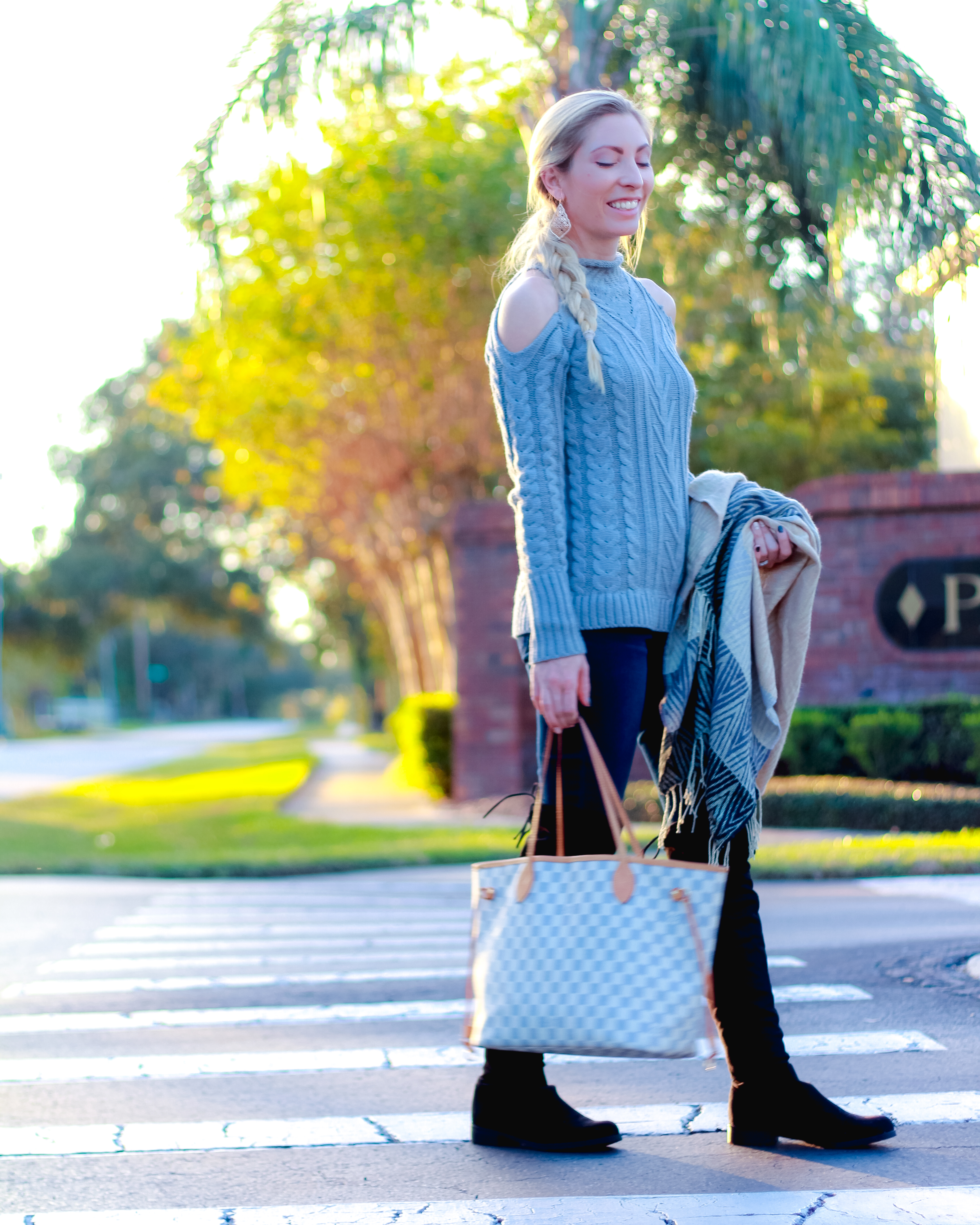 Here is a casual outfit that will have you feeling warm and toasty this fall/holiday season. I'm loving neutrals right now, how about you?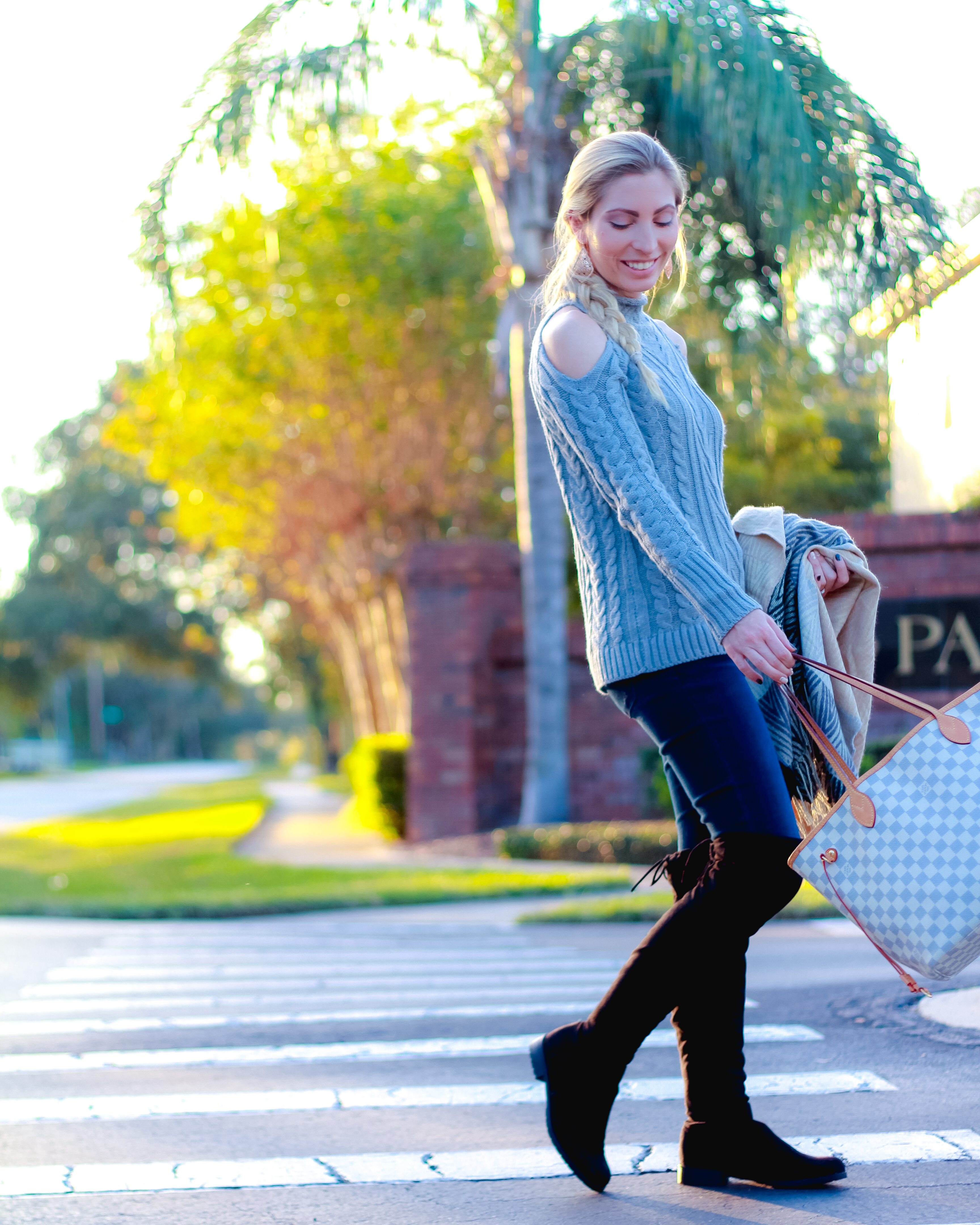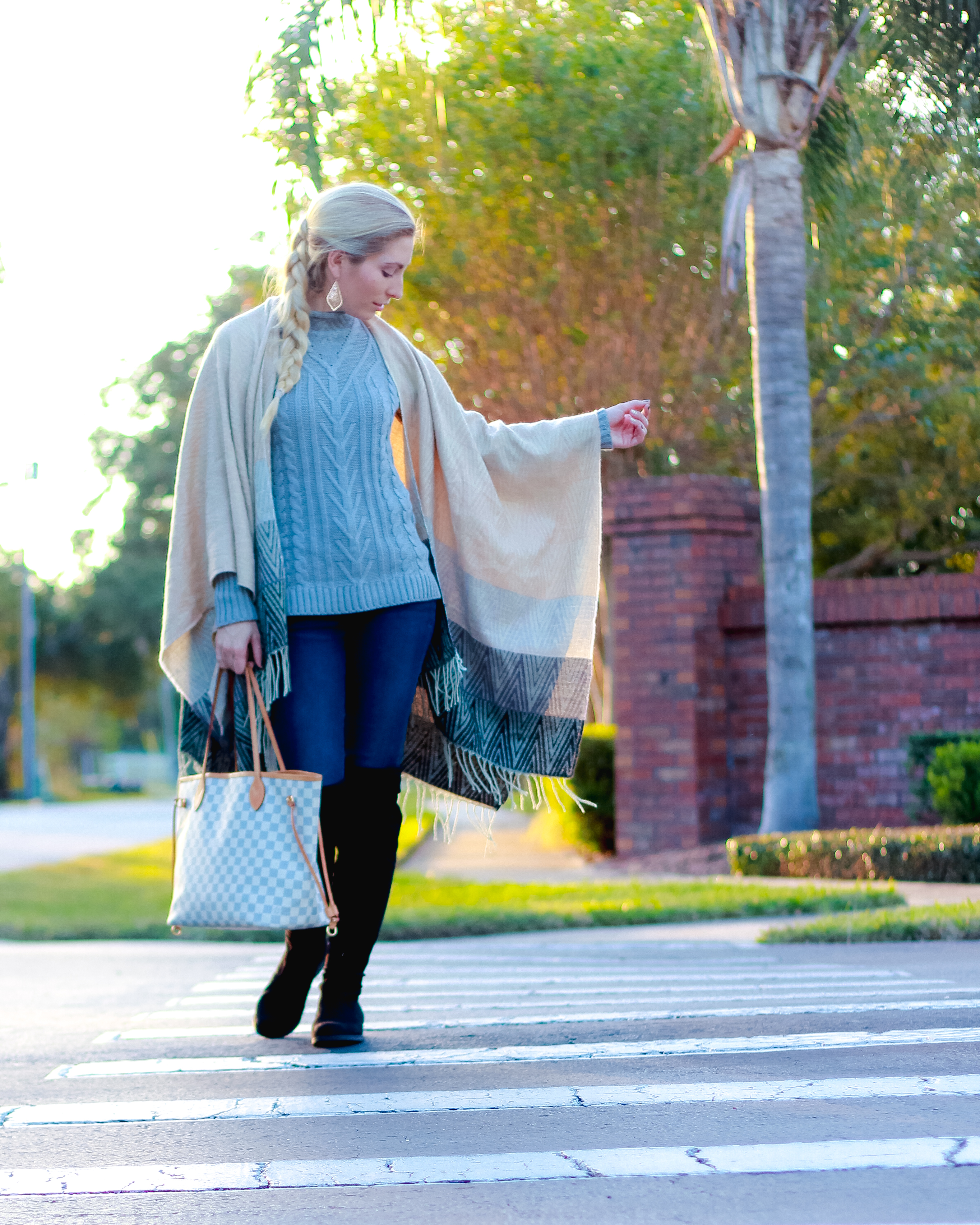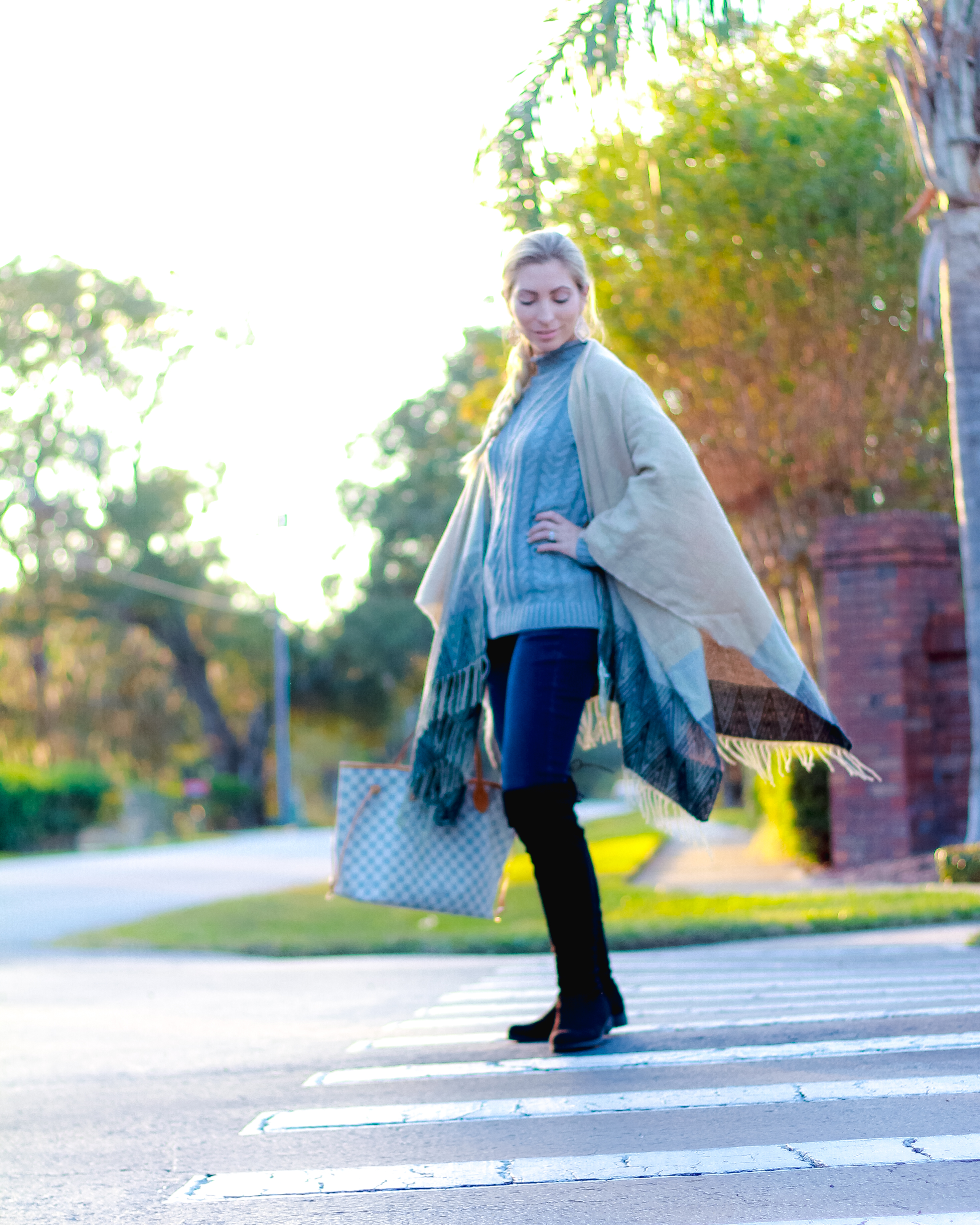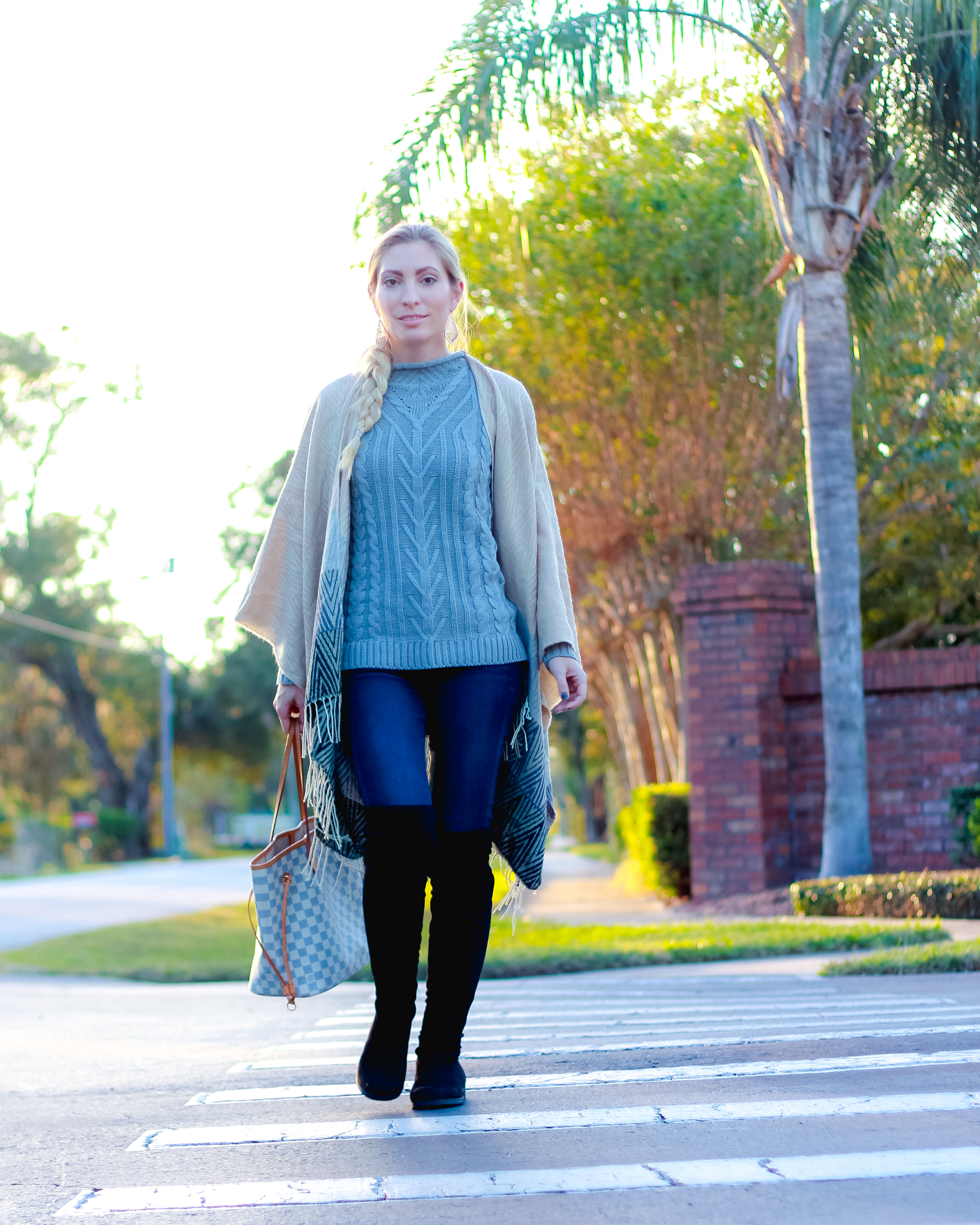 Poncho | Poncho | Sweater | Sweater | Jeans
OTK Boots (Dupe for S.W.) | Purse LV Neverful | Earrings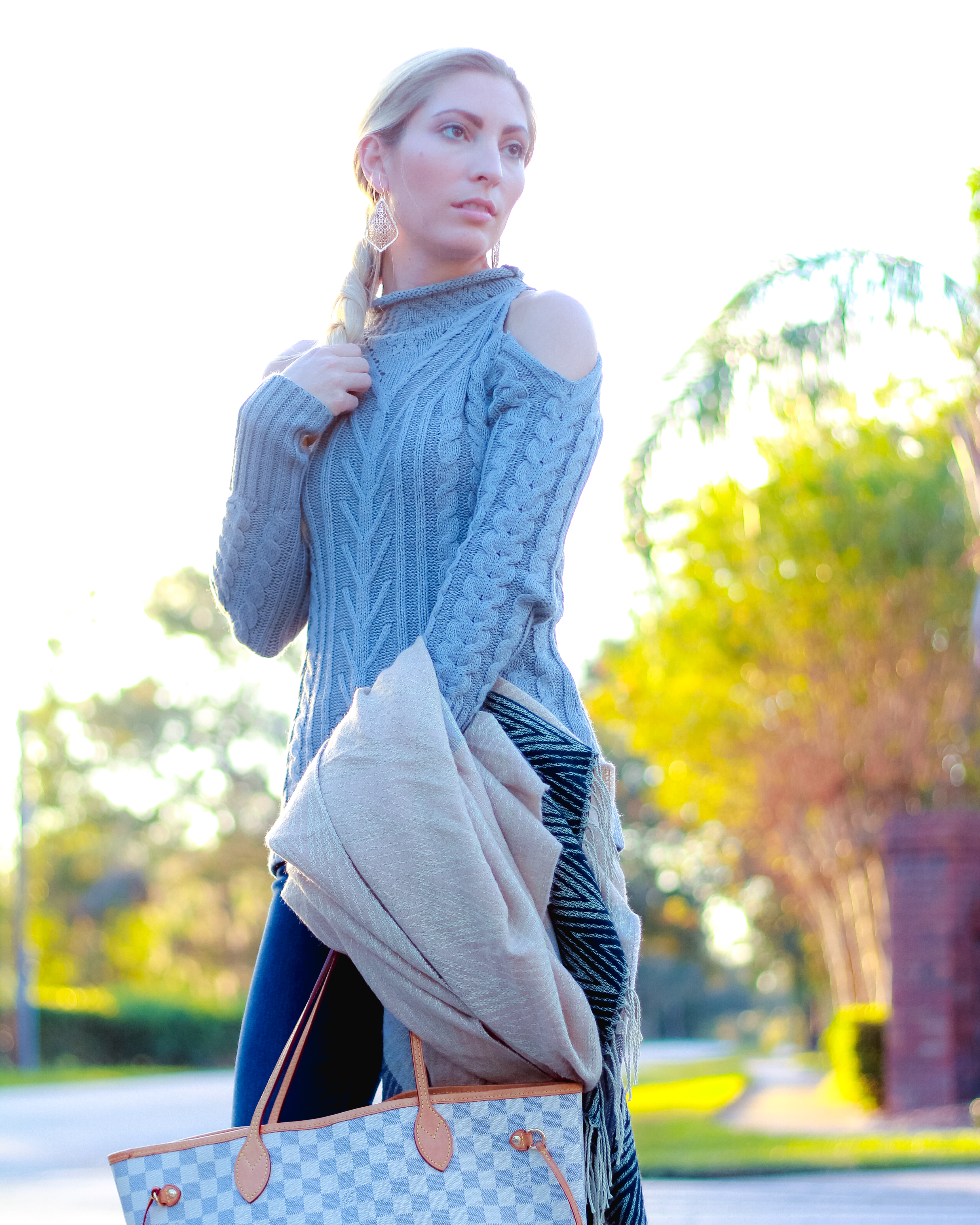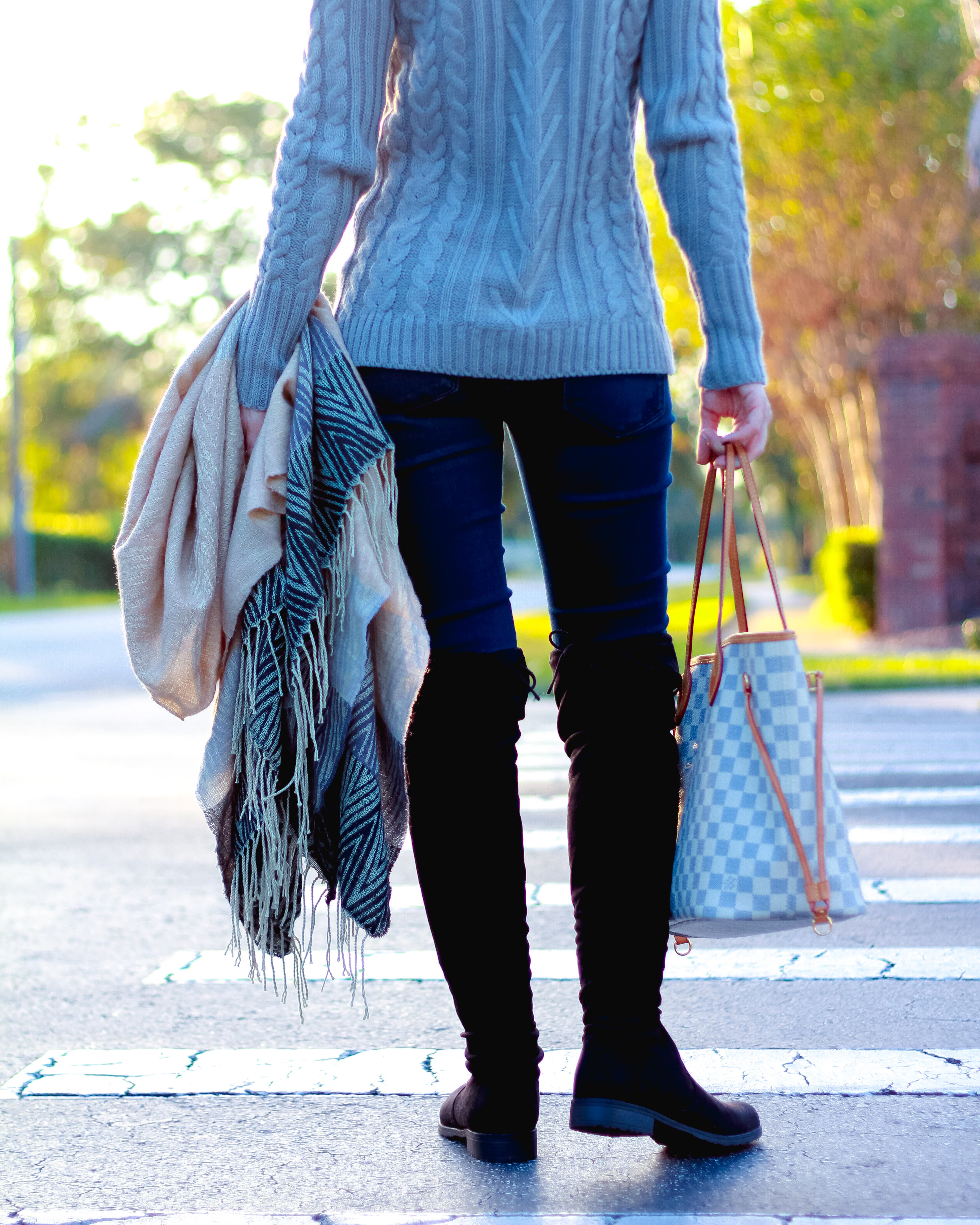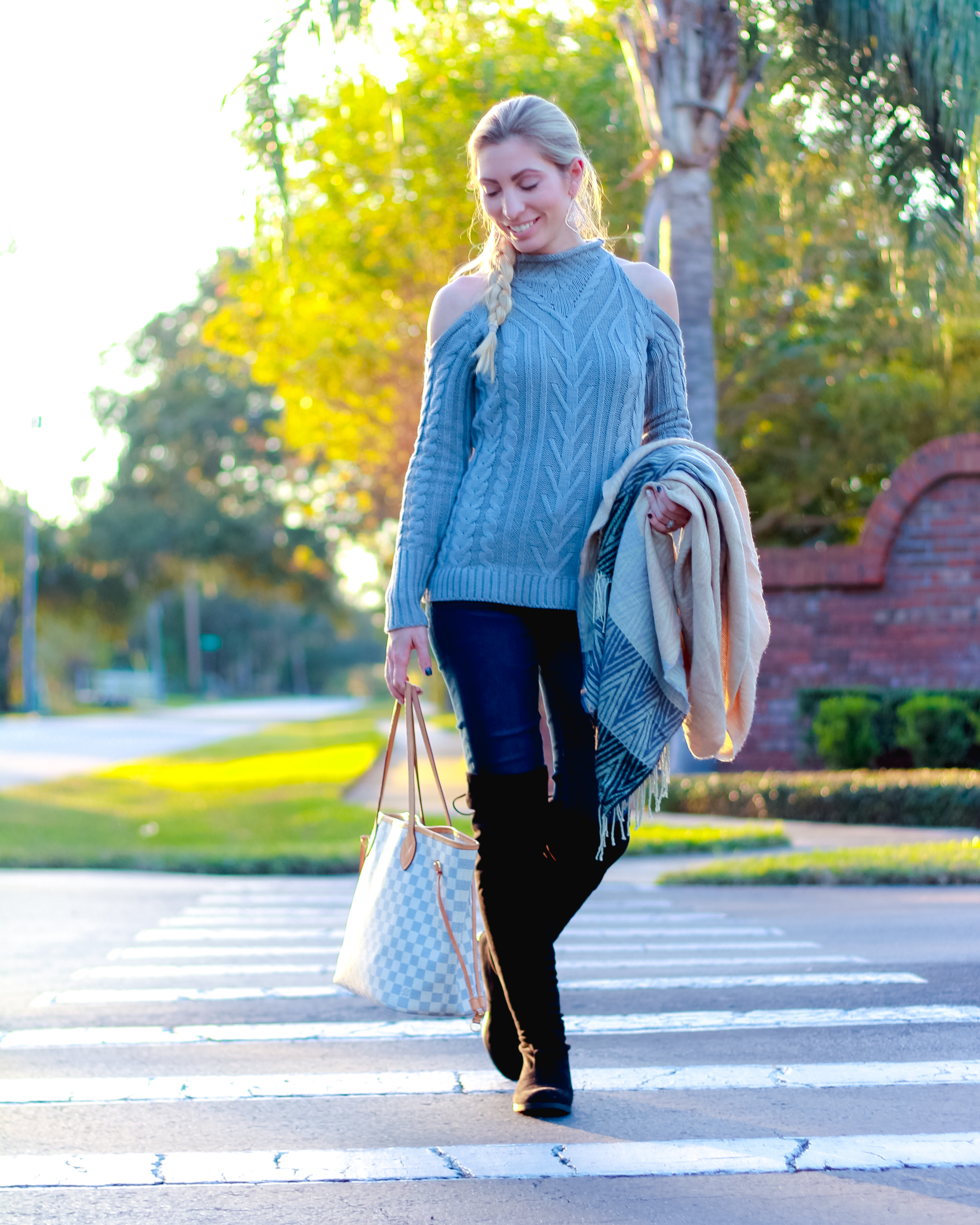 I hope you all have a fabulous Thanksgiving!! What are you looking forward to the most this holiday?
SHOP THE POST: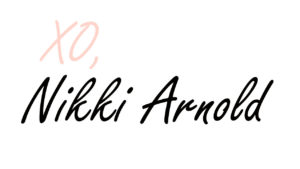 PIN IT