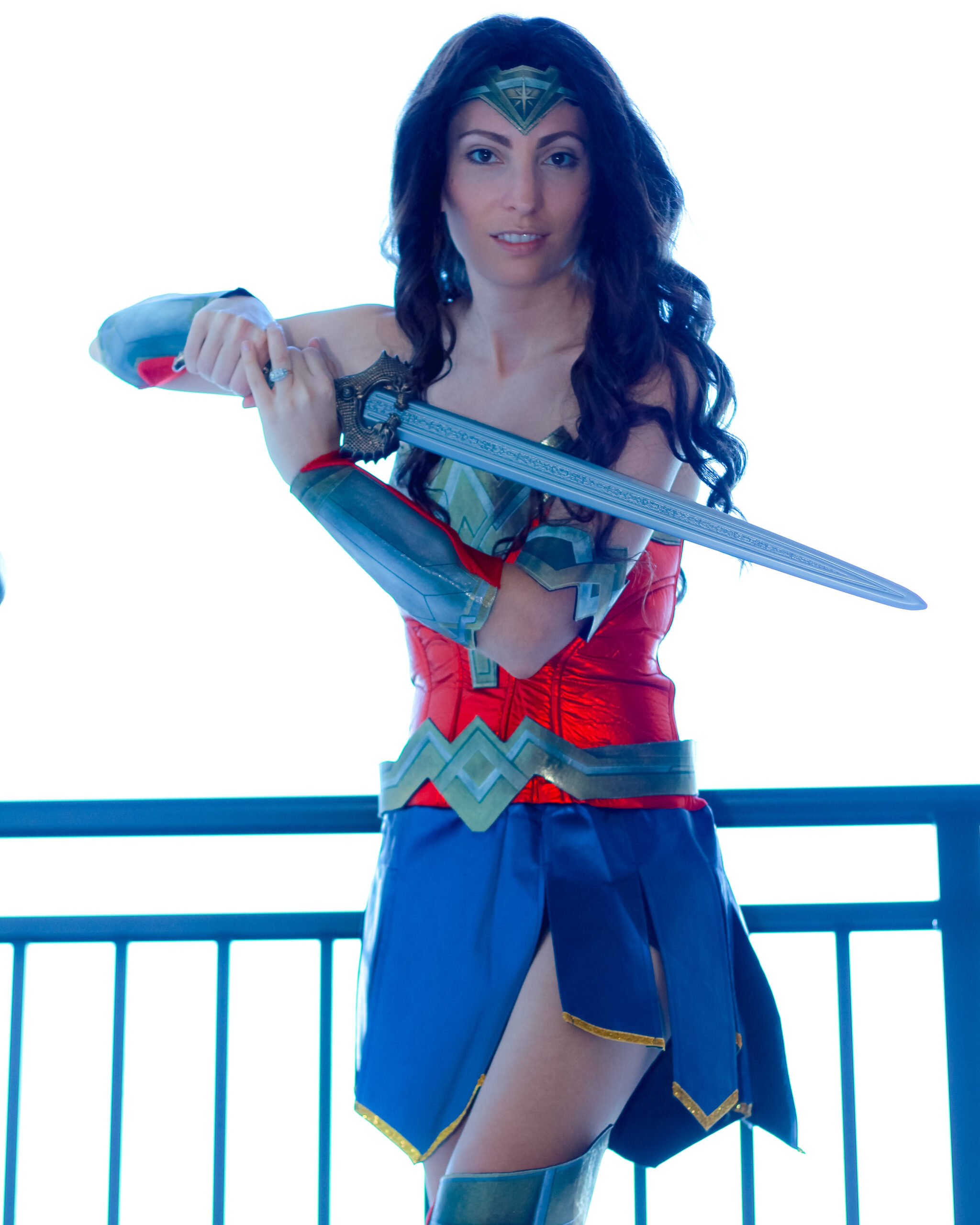 Disclosure: This shop has been compensated by Schwarzkopf. #FashionColorExpert #Sponsored
Hello there, fashionistas!! I hope everyone had a fabulous Halloween. I love dressing up every year even though I never seem to make it to a Halloween party. This year, since the Wonder Woman movie had come out and my kids love super hero movies, I thought it would be super fun to dress up as her. However, I have never seen a blonde Wonder Woman, so I knew I needed a brunette wig. If you had seen my other post about a "No Hair Tie Braid", then you know I have collaborated with Schwarzkopf in the past to touch up my own hair color at home. Wigs in general can be pretty expensive and taking a wig or hair extensions to be colored the right shade at the salon is not only sometimes time consuming but also not very budget friendly. Therefore, when Schwarzkopf was interested in collaborating again, I knew this was the perfect time of year to share with all of you how you can dye your wig and hair extensions at home!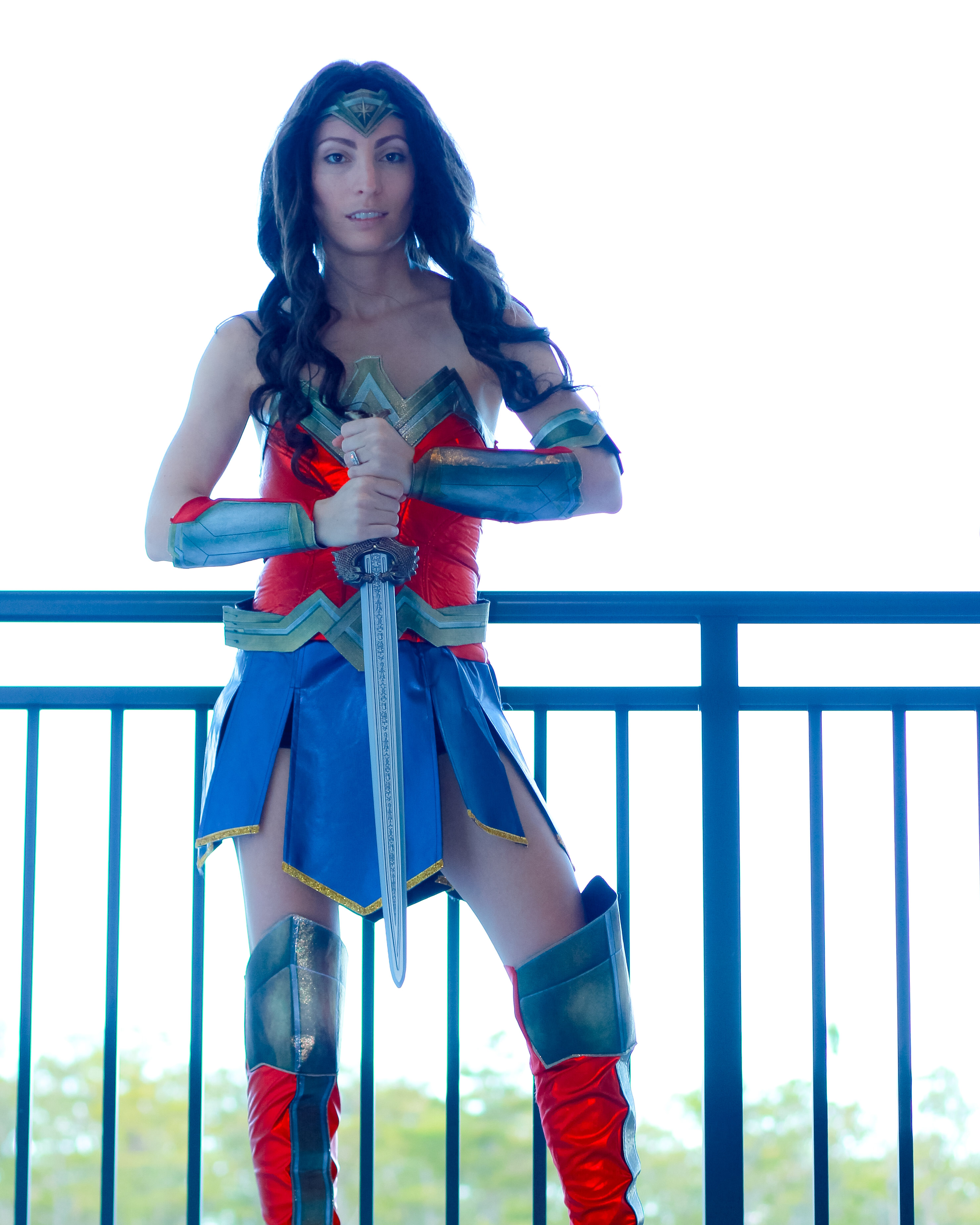 STEPS TO DYE YOUR WIG AND HAIR EXTENSIONS
*Disclaimer: To dye a wig, or extensions with box hair dye it needs to be real human hair. Synthetic wigs will not absorb the hair dye. Since the hair has already been through a chemical process, bleaching or lightening the hair can affect the condition of the hair. I do not recommend attempting to lighten your hair extensions, or wig at home. You may want to get the help of a professional hair stylist to lighten, or add highlights.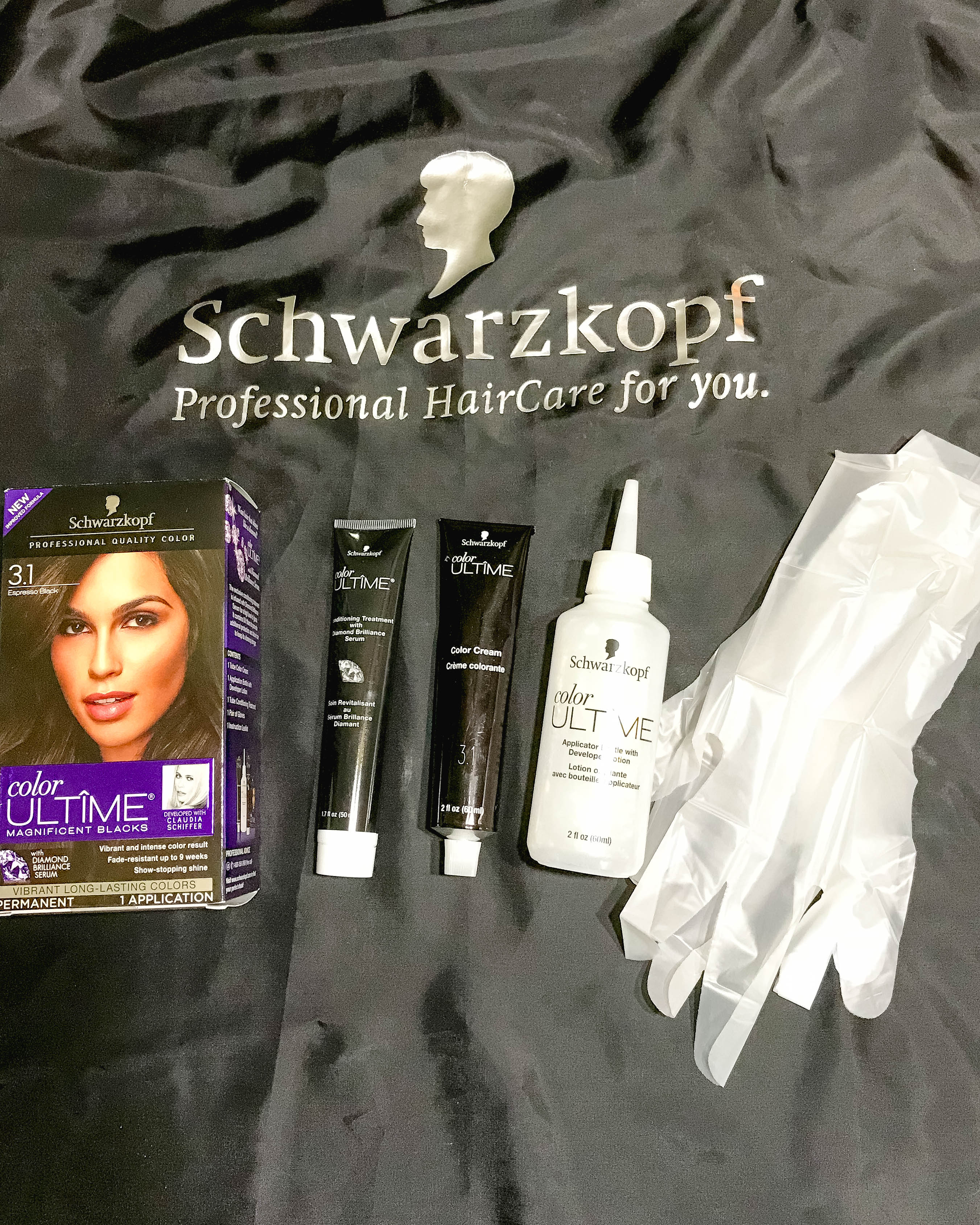 1. Lay out your Schwarzkopf Color Ultime products and protect either yourself and the space you are dyeing the wig/extensions with something you don't mind getting dye on. I covered my workstation with aluminum foil.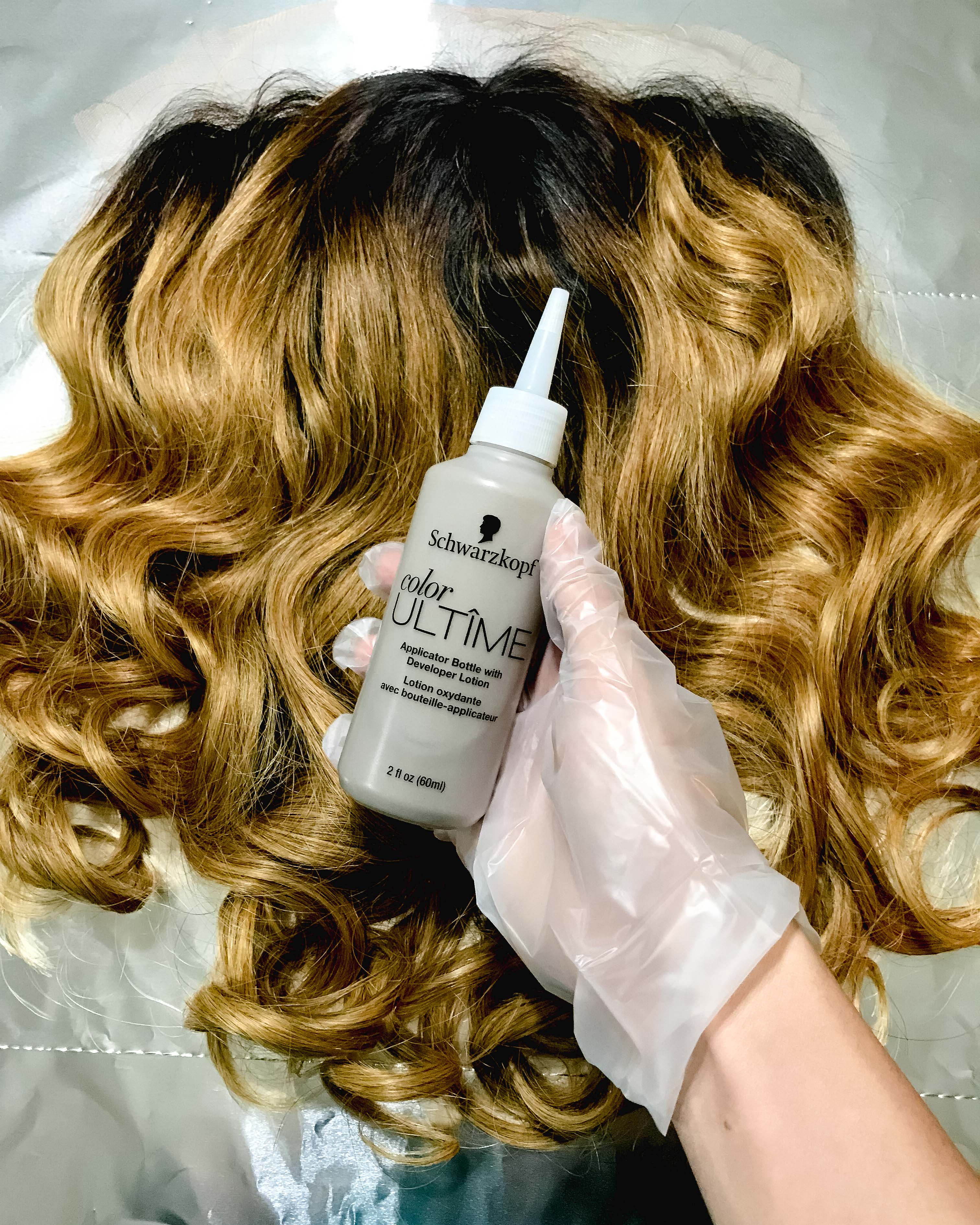 2. Squeeze the Color Creme into the applicator bottle. Tightly replace the top and mix well.
3. Put on your gloves and first do a patch test on a small portion of the hair to make sure that the color you chose is going to dye it the right shade.
4. Begin by applying the hair color starting at the roots and run it through to the ends. I ended up using two boxes of Espresso Black 3.1 since the wig was long and thick.
5. Follow the timing on the instruction sheet. This one said to keep on the hair for 30 minutes.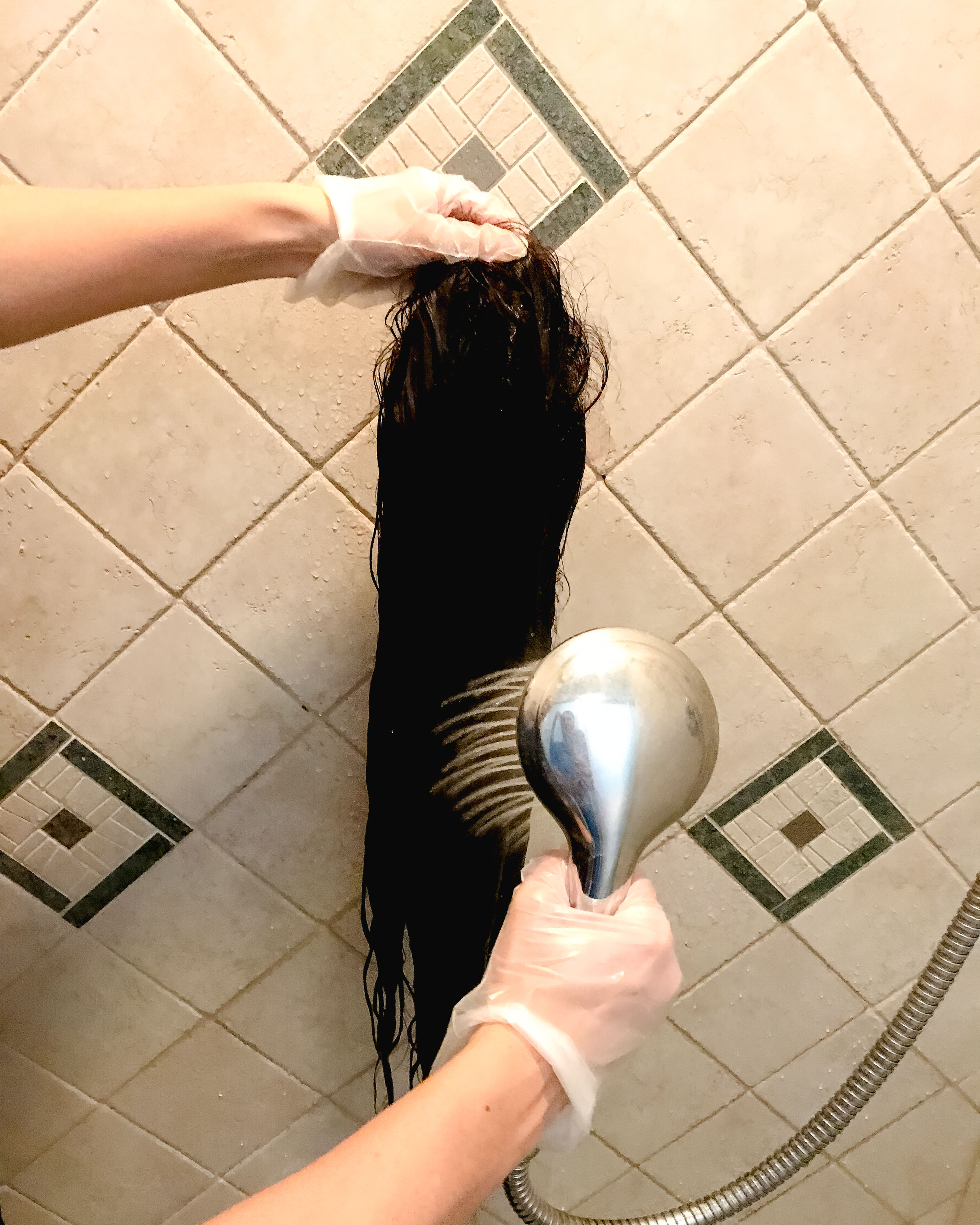 6. Rinse out the color until your water runs clear and then apply the Intense Care Elixir and leave it on the hair for 5 minutes. You can usually get at least two uses out of the conditioning treatment, which will help keep your hair healthy and shiny.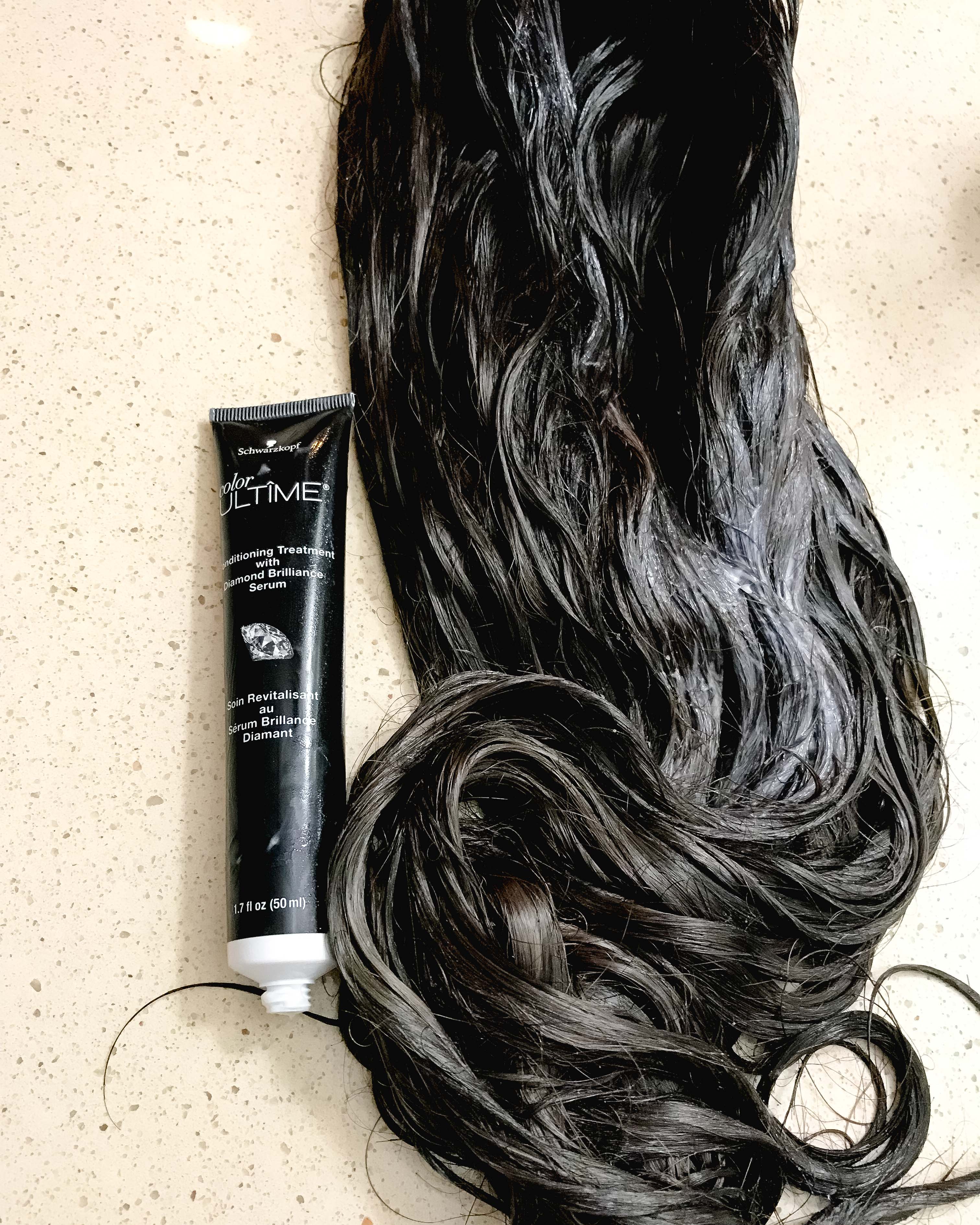 7. Lay your hair extensions, or wig out on a towel to air dry and then style before using.
See my before and after!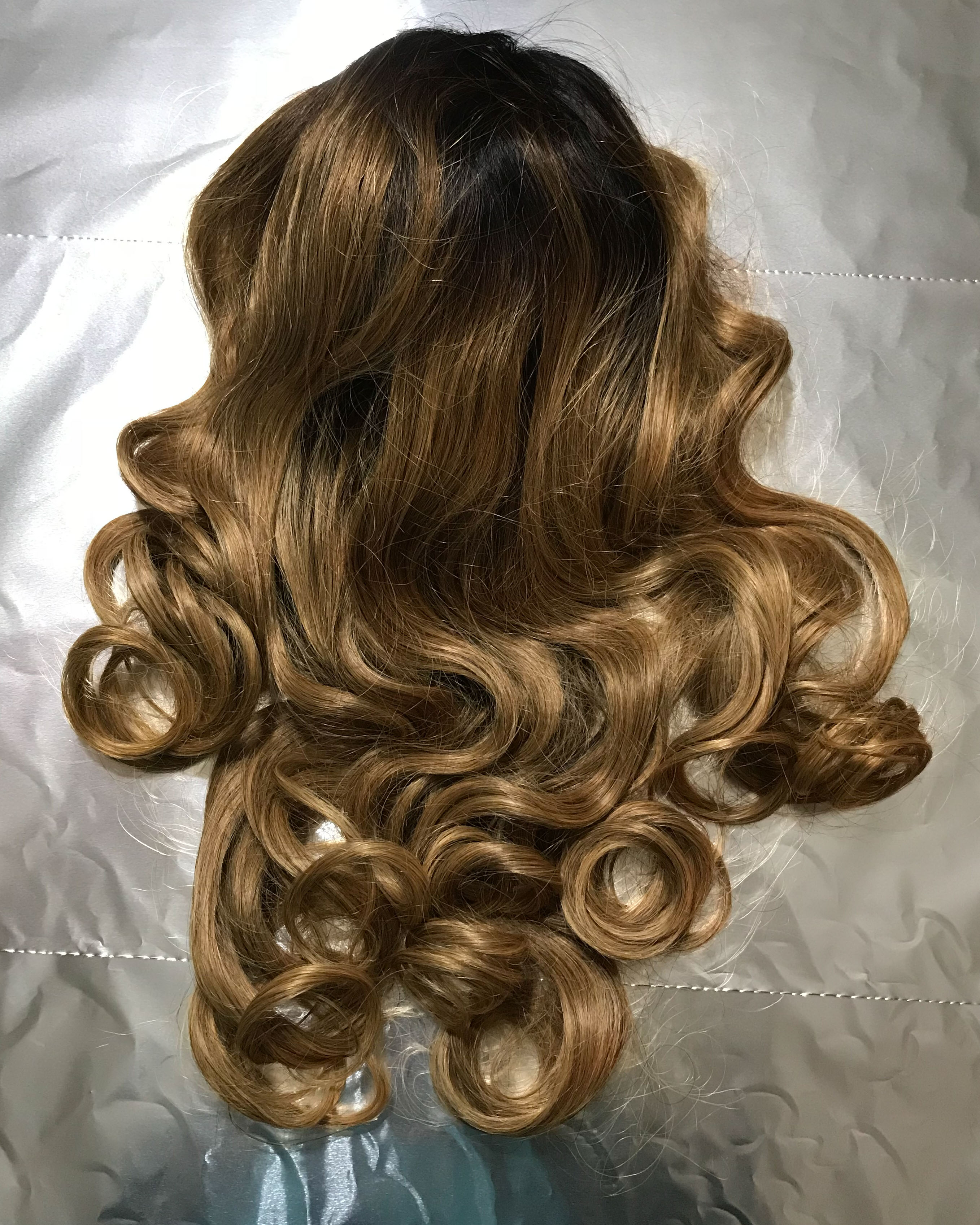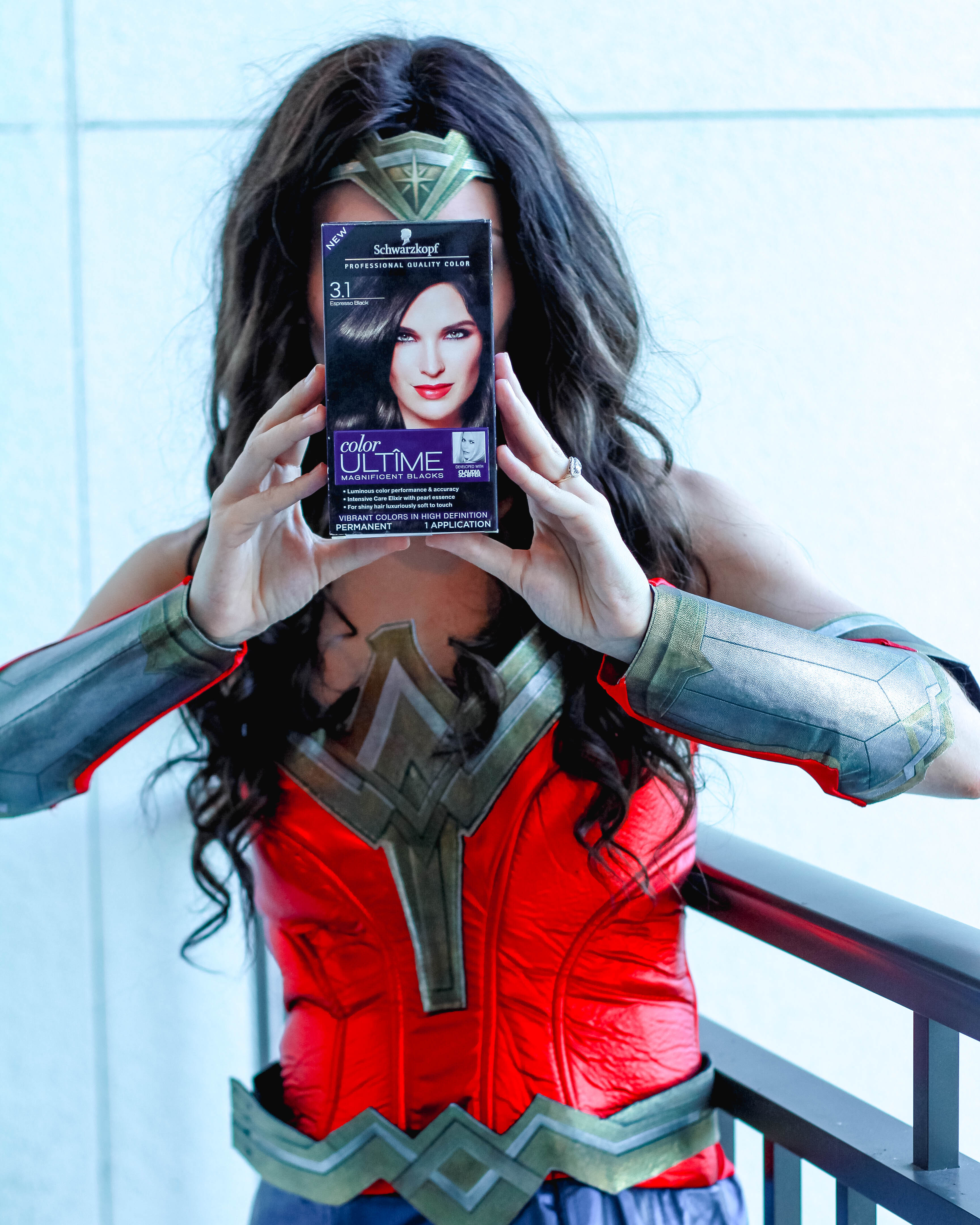 I am really impressed with how glossy and shiny the wig looked after dyeing it. The Schwarzkopf Color Ultime is a hair color that defies fading for up to 9 weeks, is a true-to-box color payoff, and vibrant. I haven't had a chance to wash it yet again after coloring it, but the hair is so smooth and everyone who saw me in it said it looks amazing and exactly like the box, which was a perfect shade for my costume. I had a great experience dying my wig with Schwarzkopf Color Ultime, but remember that every wig and extensions are different and will take color differently.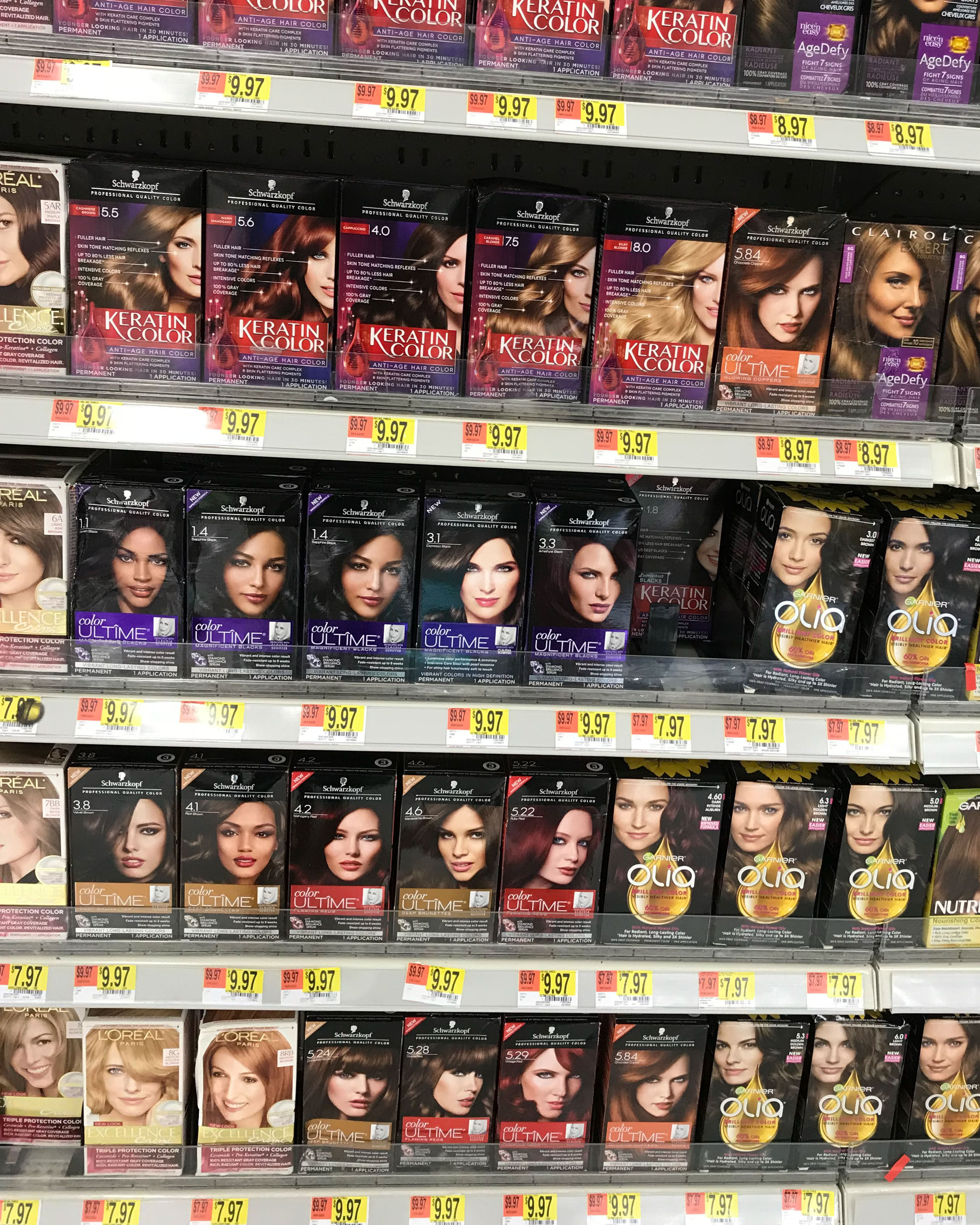 I was able to purchase everything I needed for this look including my Schwarzkopf Color Ultime from my neighborhood Wal-Mart. Use this Ibotta offer to get $5 off when you purchase any shade of Schwarzkopf Color Ultime, plus I have a try me free rebate here as well!!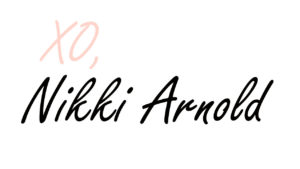 PIN IT