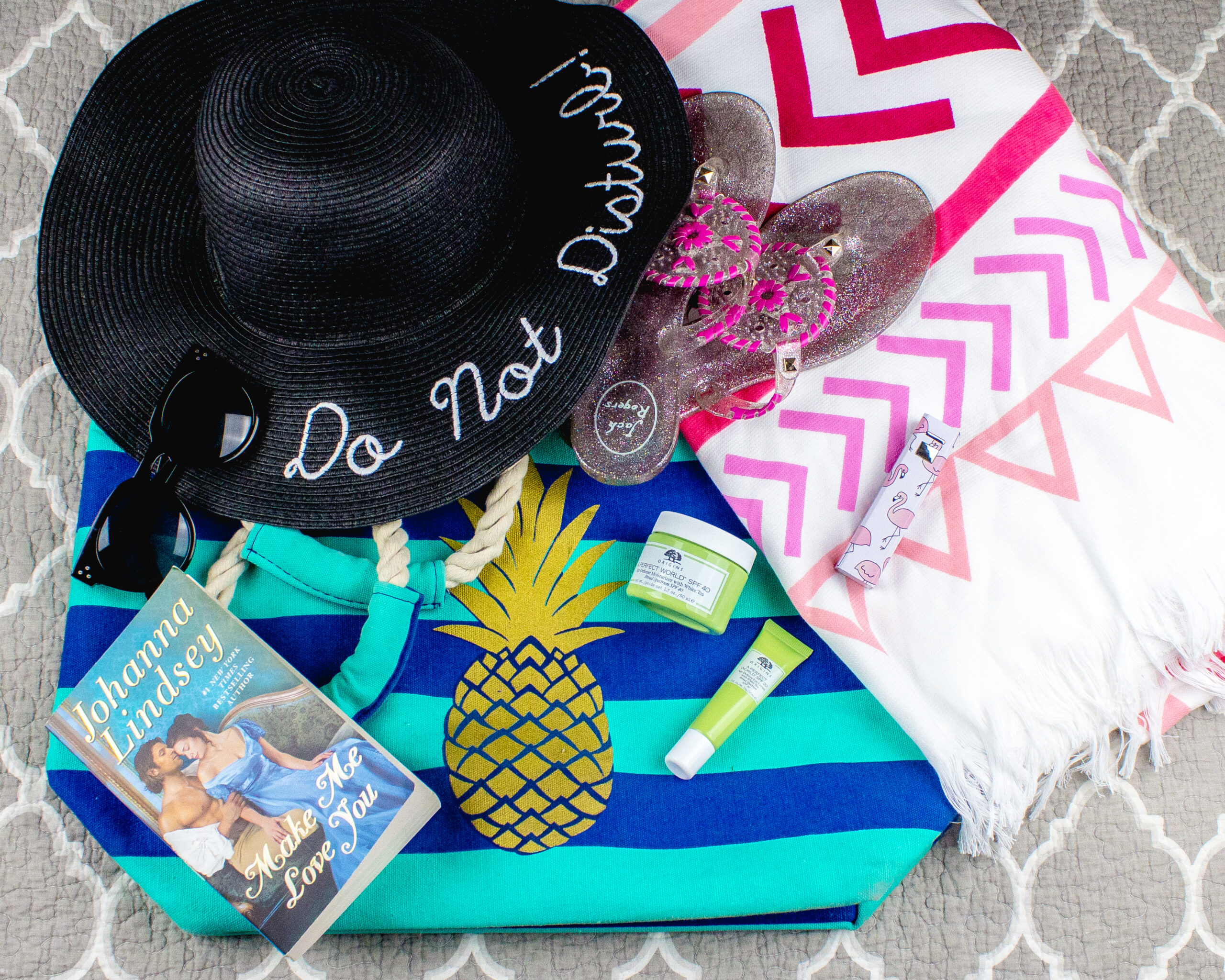 The other week, I was invited to a product launch event for Origins by Preen.me and it was so much fun! One of the items they are doing all the time in store is mini facials and they are free!! Heck yes!! I didn't get one that day, but my friend Ashley did and she enjoyed it, plus she purchased a few products to help with her skin.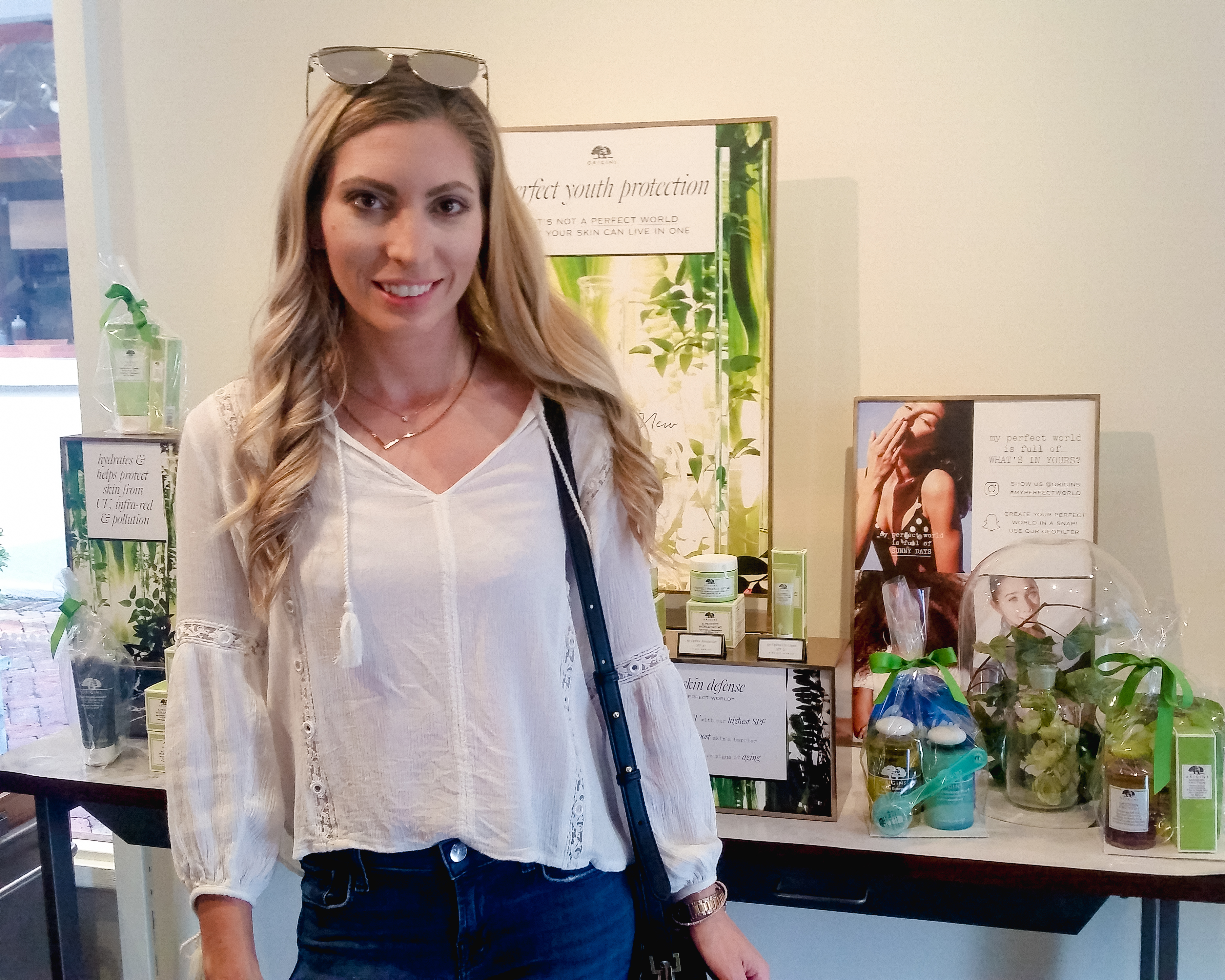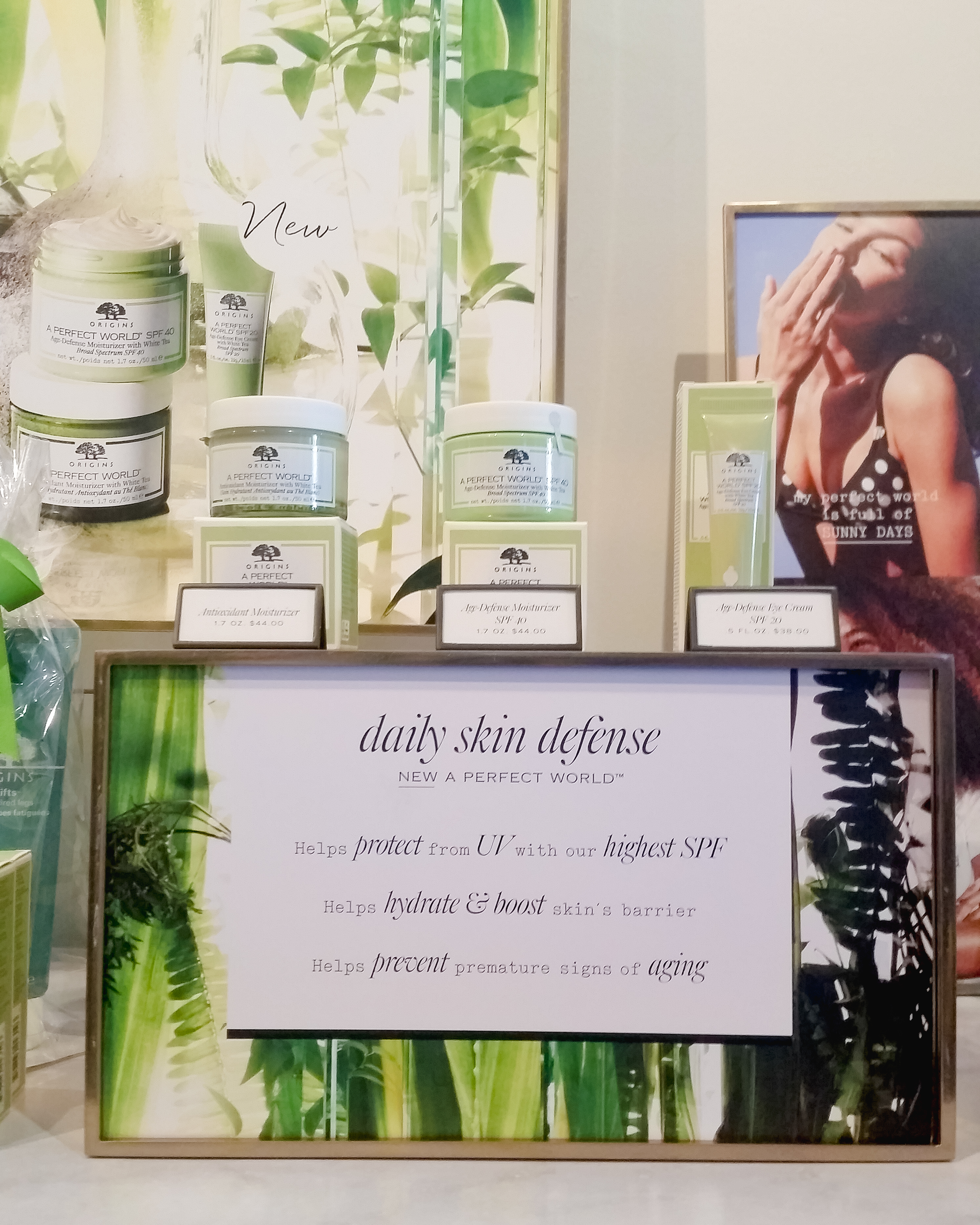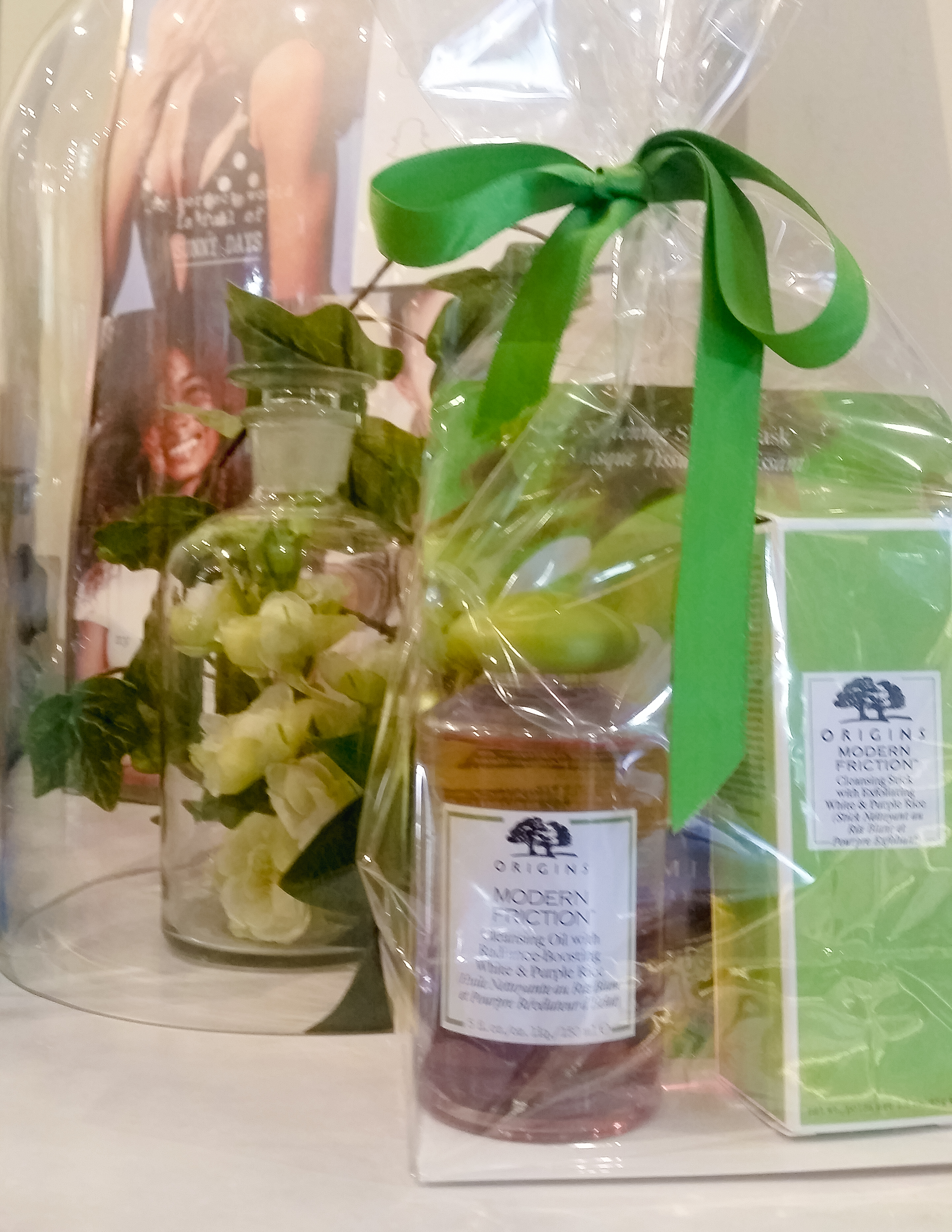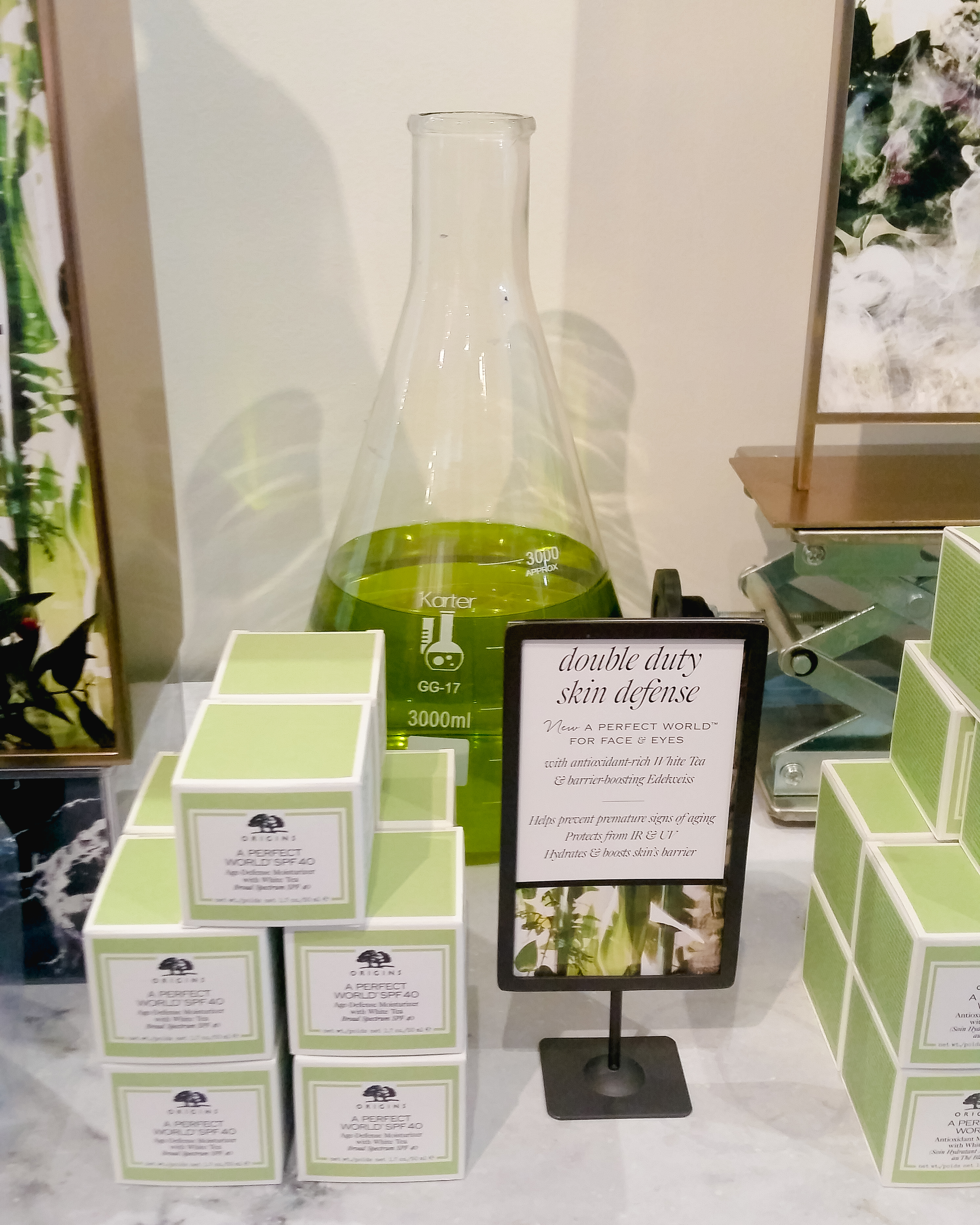 They were doing white tea readings, because the new Perfect World collection is made with white tea, and caricature sketches. Check mine out, I thought it was pretty cute!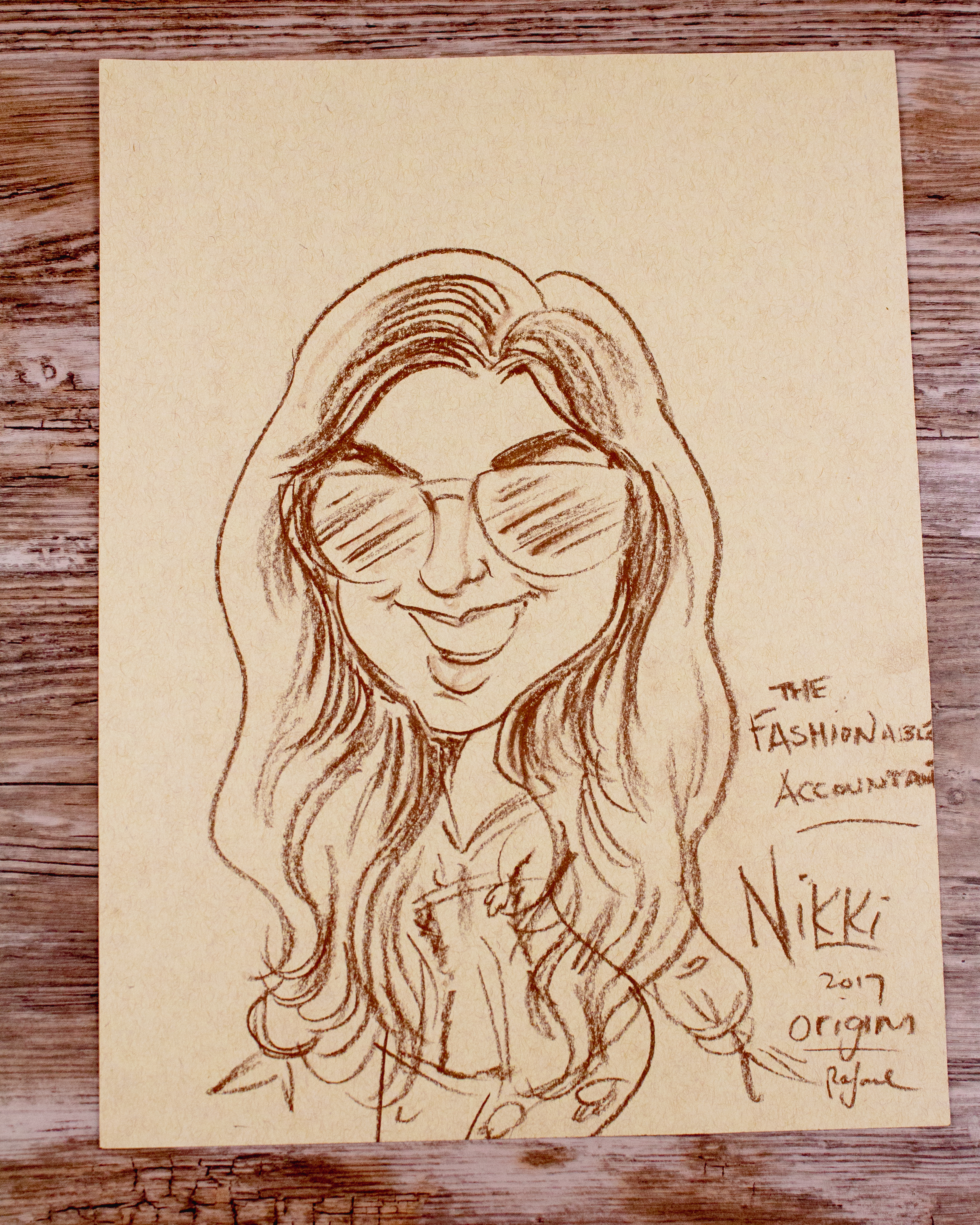 I picked up a really nice gift set for my mom for Mother's Day while I was there. Since my mom is a big beach lover, I got her the Soothing Essentials to help with any redness and to help hydrate after being out in the sun.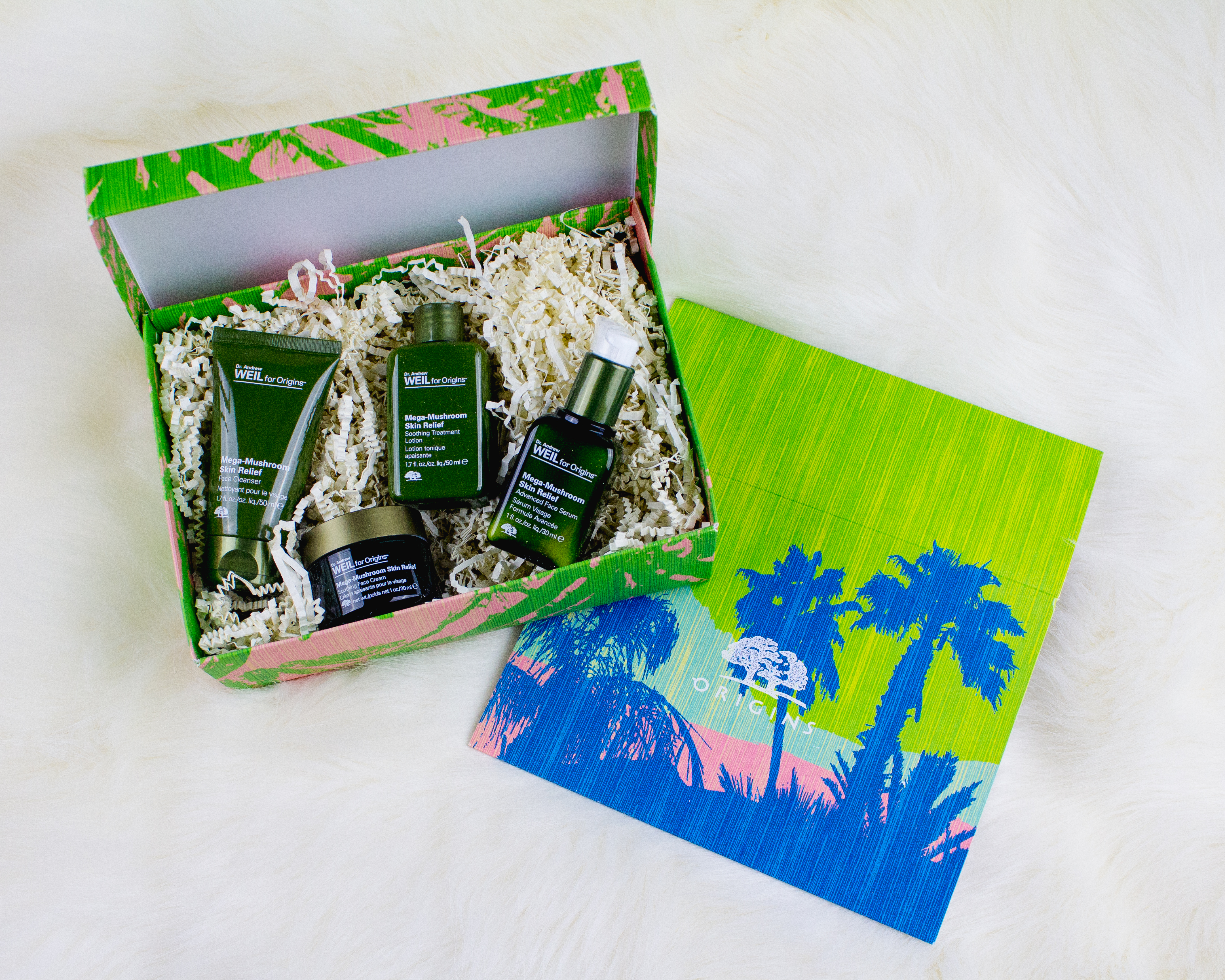 As I was looking at the products, I realized these had SPF in them and would be the perfect items to pack for my trip to St. John in a month!! So, for all of you struggling with packing for a trip to the beach, here are my essentials that I will be packing.
#1 SPF MY PERFECT WORLD COLLECTION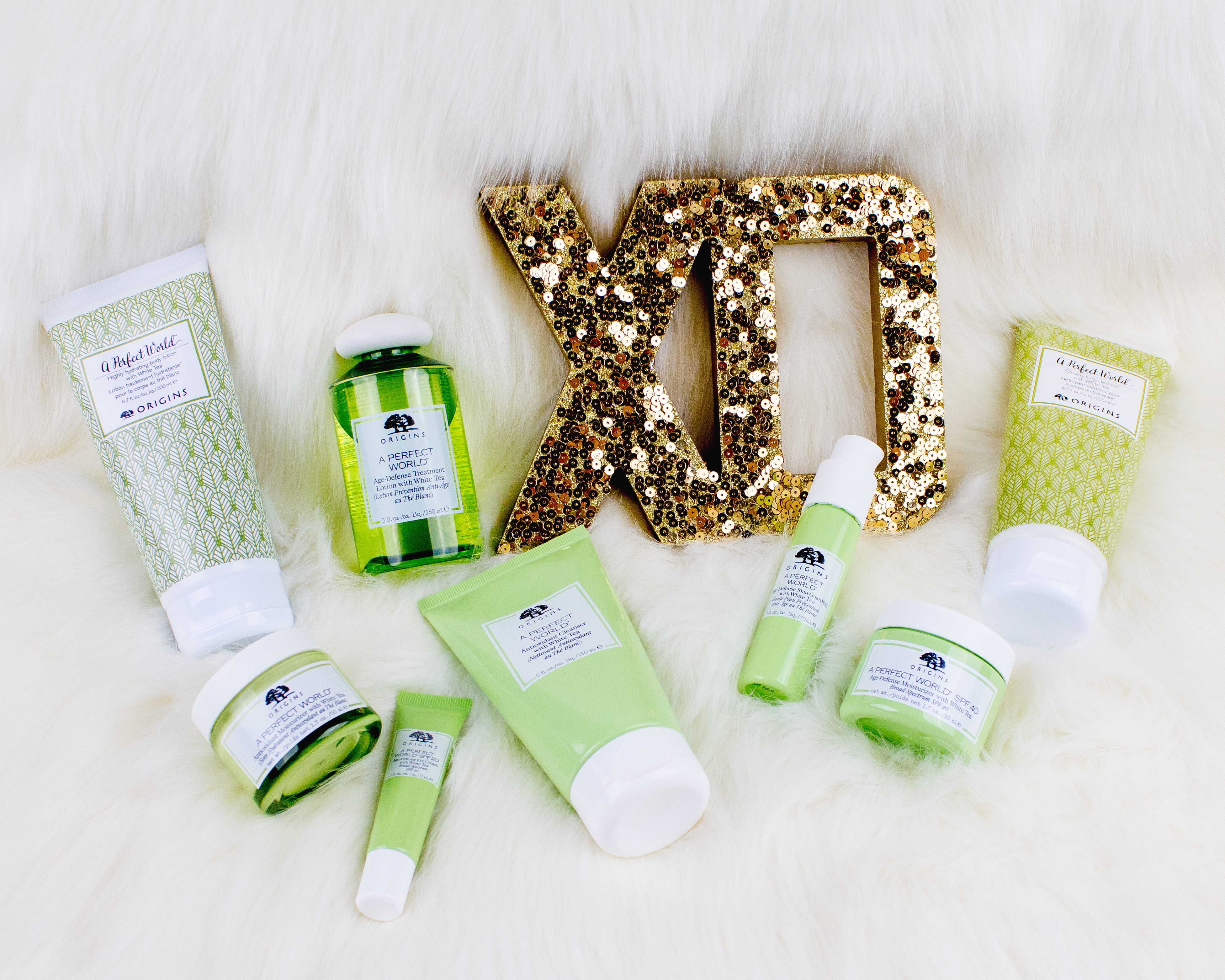 Protecting your skin from the sun is extremely important. I don't want to age too quickly, or be at risk for skin cancer, so I always make sure to wear SPF on my body and on my face. The Age Defense Moisturizer and the Age Defense Eye Cream from the Perfect World collection both have SPF in them and are my number one item now when I am soaking up some sun. I also will be bringing their cleanser, toner, body wash, and moisturizer so that I can take care of my body from head to toe!! All of the Perfect World products smell so good too.

#2 SUNGLASSES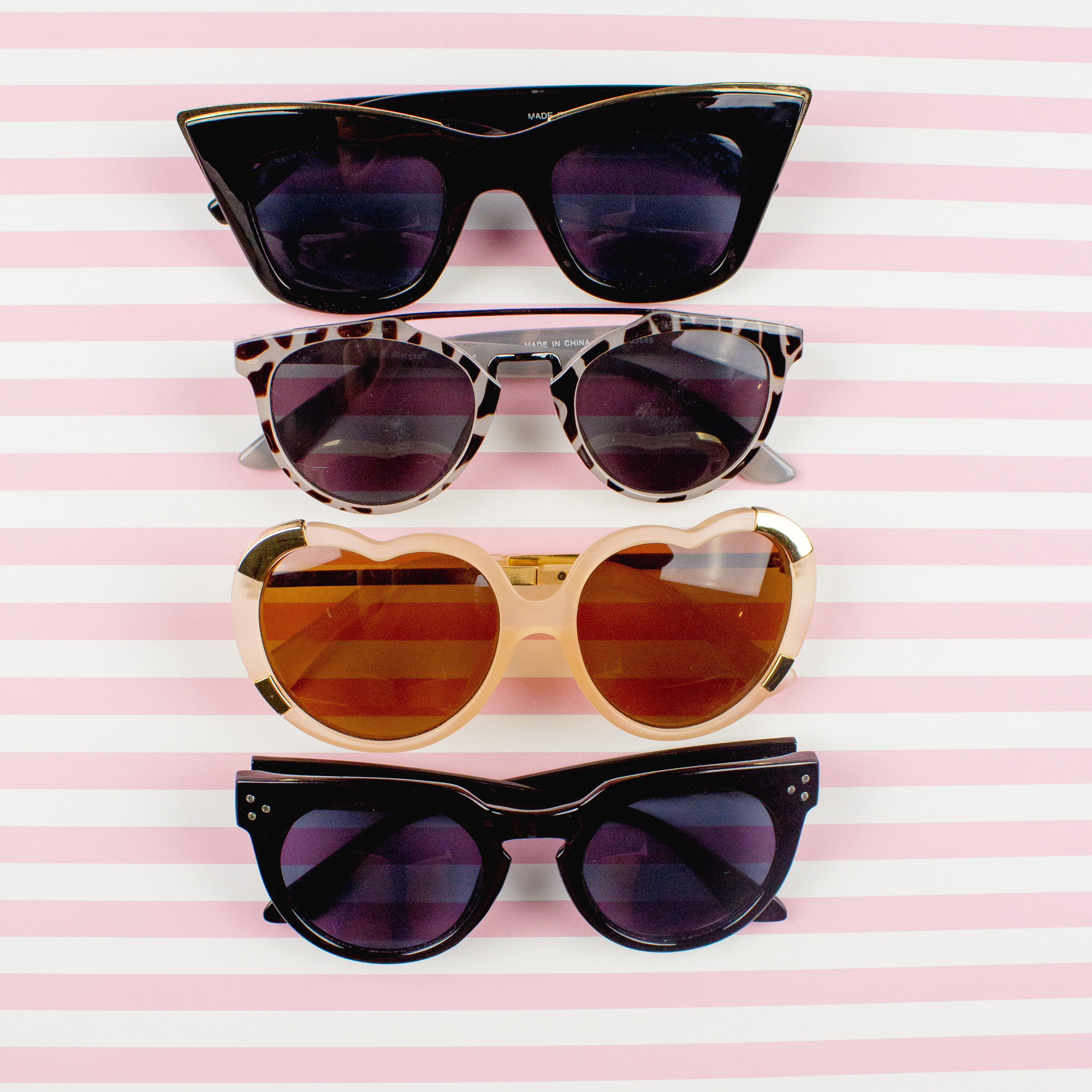 You need to protect your eyes when you are at the beach as well. The sun bouncing off the ocean makes everything so much brighter. I don't like to bring a really expensive pair of sunglasses to the beach though, so I love A.J. Morgan Eye wear because they are all under $25. Here are a few pairs that I am currently loving, since mine are no longer available.

#3 FAVE TOWEL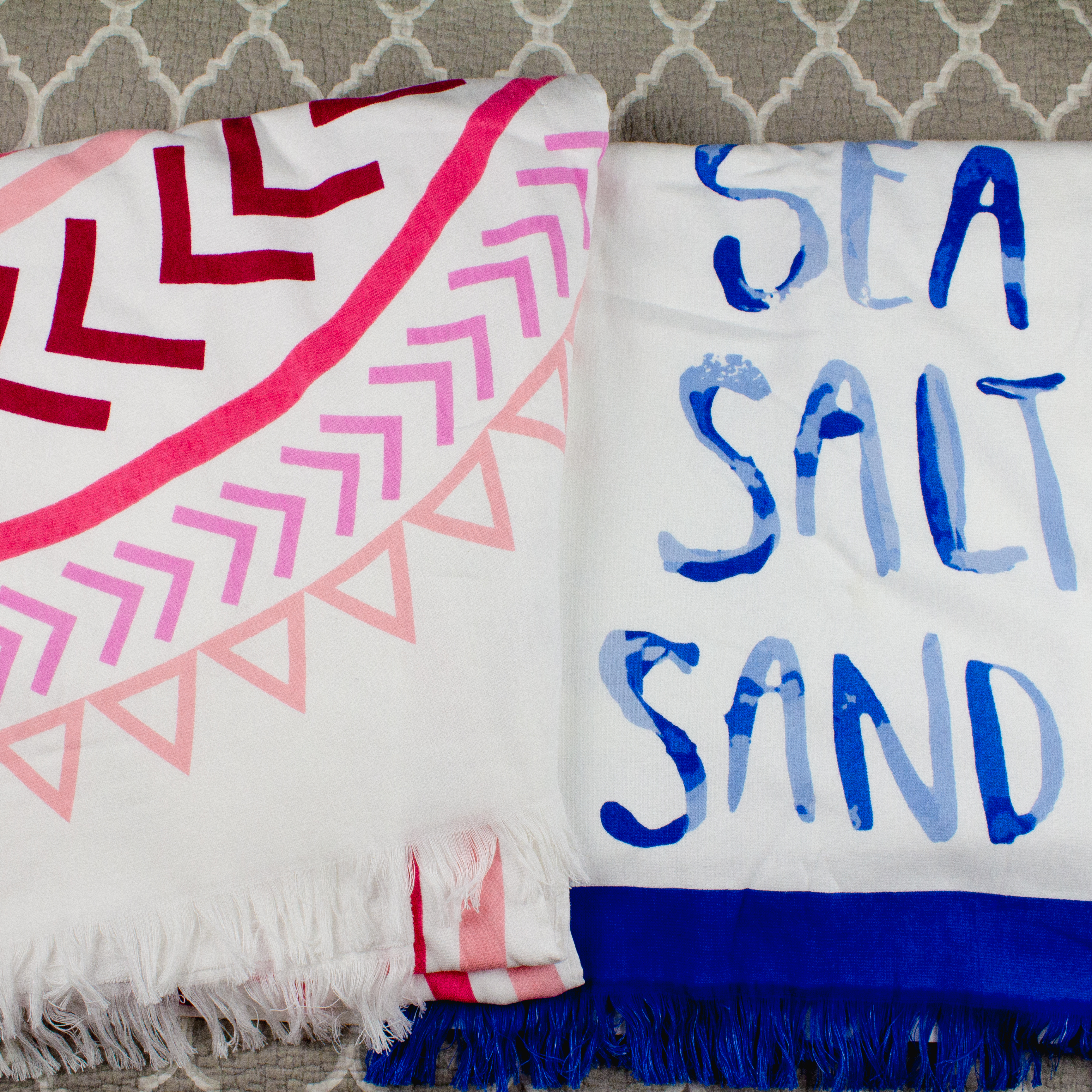 I like to have a towel, that is large enough to lay out on and pretty thick to dry me off really well. I had really been wanting one of the large soft Turkish beach towels, but they are normally around $50. However, I got these two at Nordstrom Rack for only $25 (now they have gone down to $19.97) and I am so excited to take them to St. John.

#4 JELLY SANDALS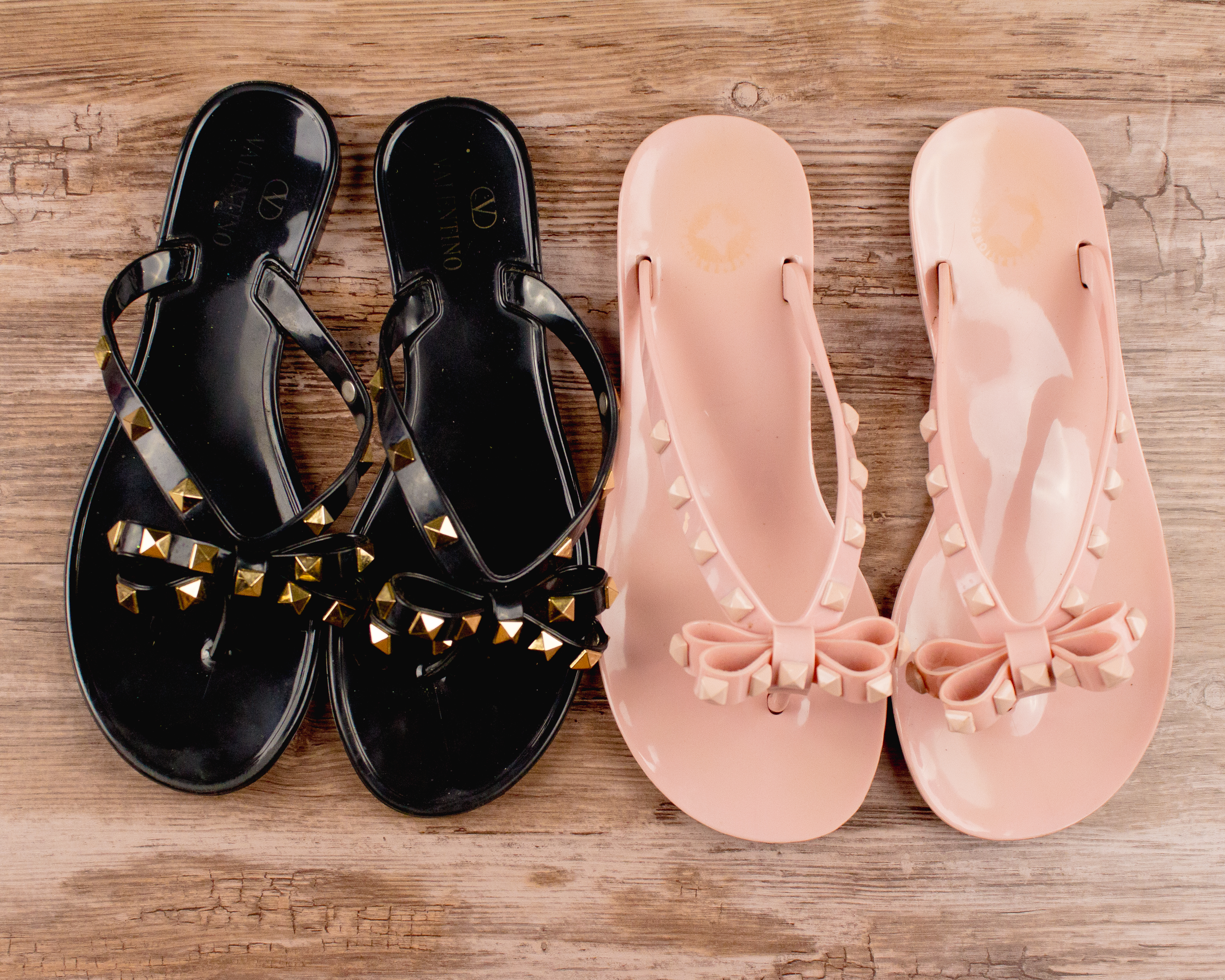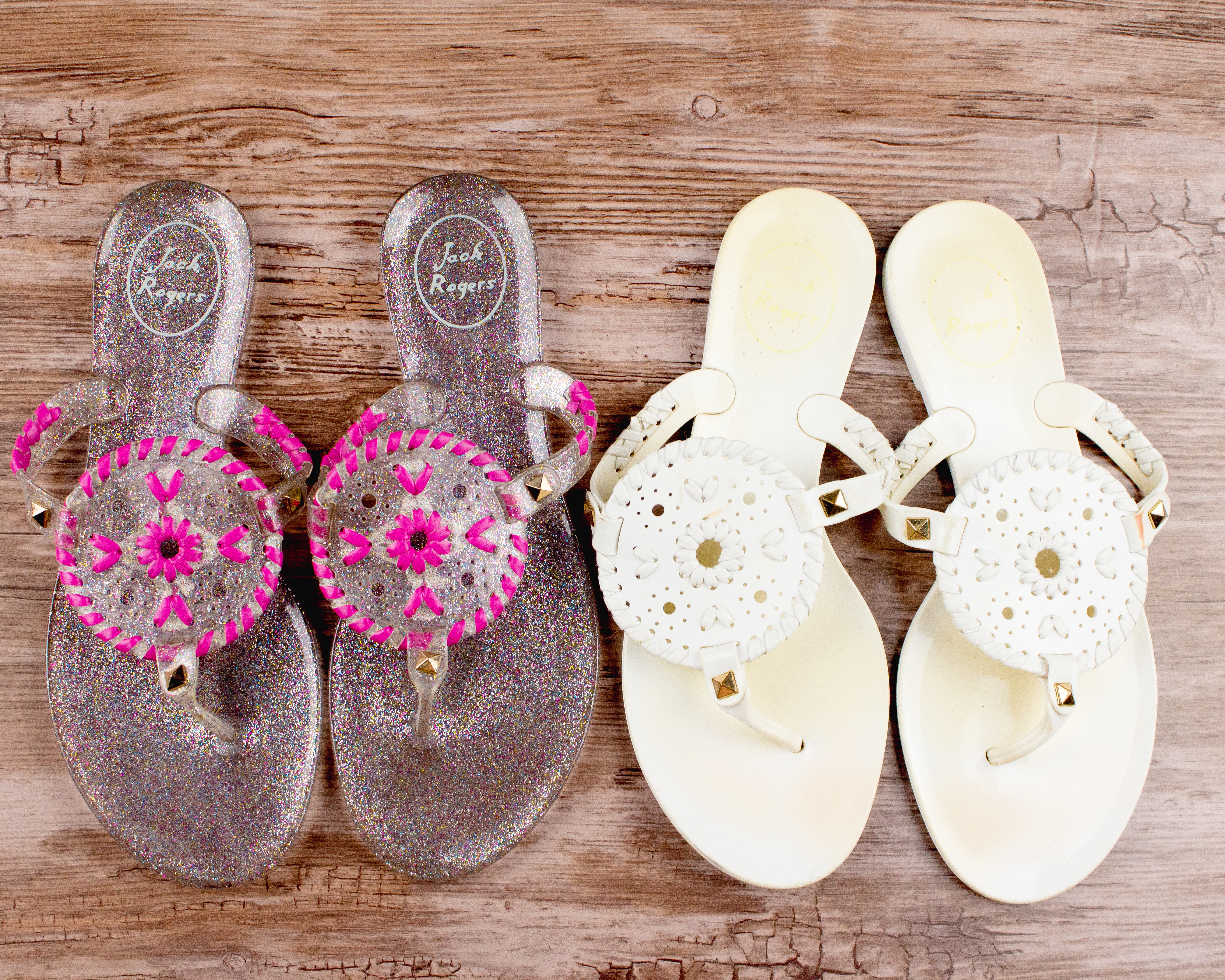 I like jelly sandals for the beach, because they wont get damaged by the sand, or water. They also dry off really well and heck you can even wear them in the water if you feel like there are too many shells hurting your feet. How cute are these Jack Rogers and ones with bows!! I have started creating quite a collection haha.

#5 BOOK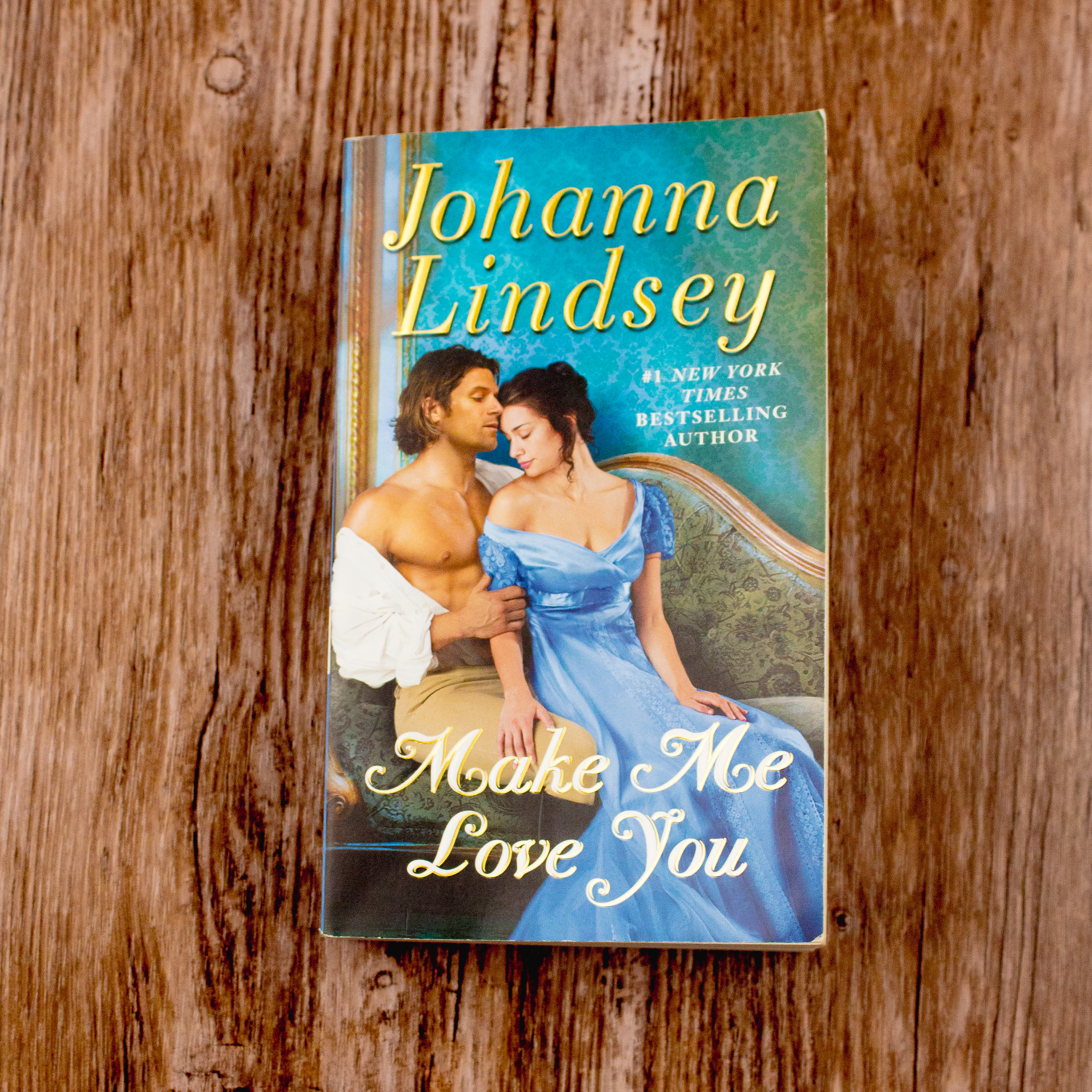 I don't like to use my phone too much on the beach because it gets too hot and its hard to see the screen with how bright the sun is. I always bring a good book, so that I can sun tan and relax without feeling bored. Here is the last book that I read, which I thought was really good. I am a romance novel junkie. I still need to find a book for my beach trip.
#6 BEACH HAT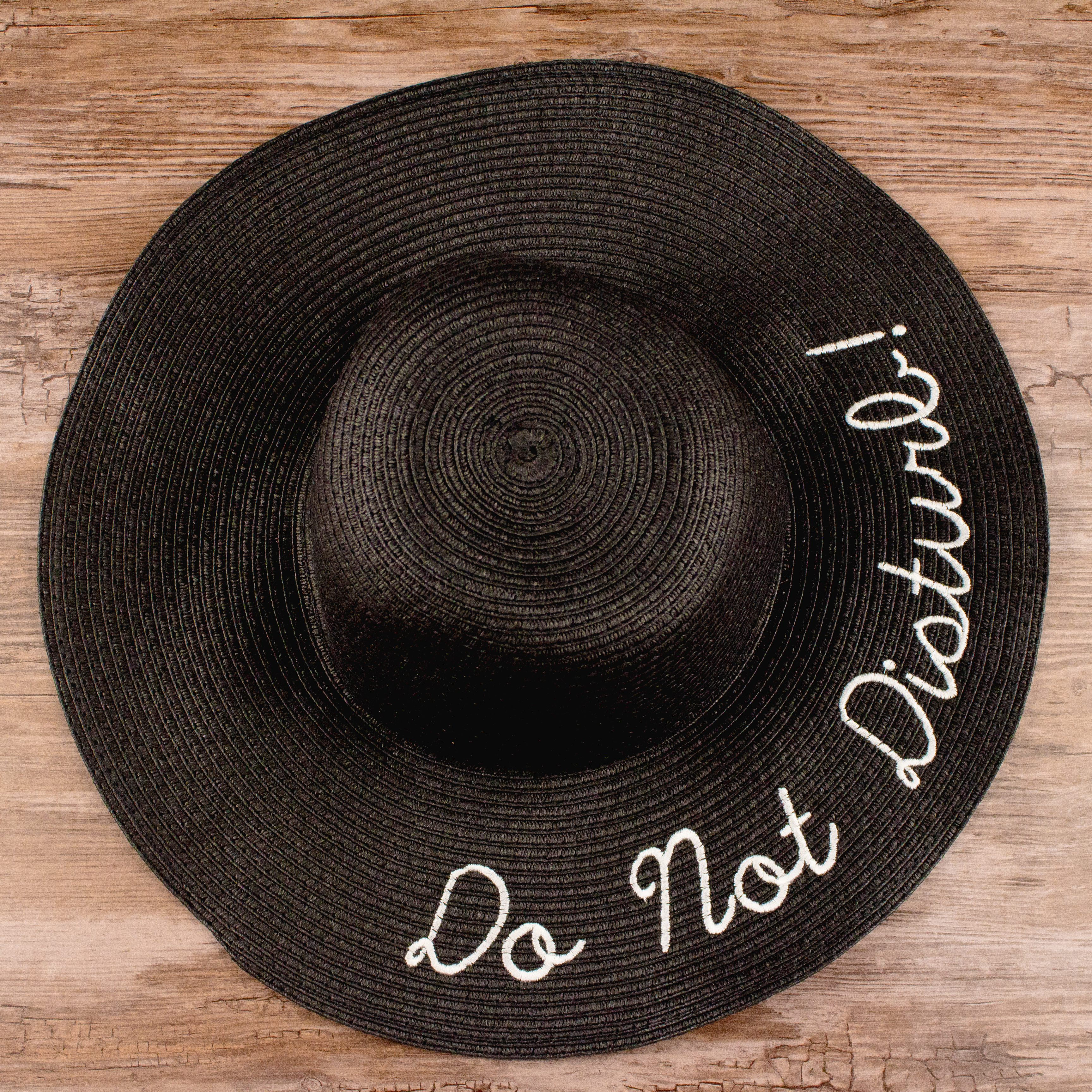 I always bring a beach hat because I try to keep the sun off my face as much as possible. I found this hat when I was picking up some photos from Walmart and since it was less than $10 it was a great buy!! Plus I am going to spruce it up a bit and add sequin ribbon onto the wording and pom pom trip around the band.

#7 PORTABLE CHARGER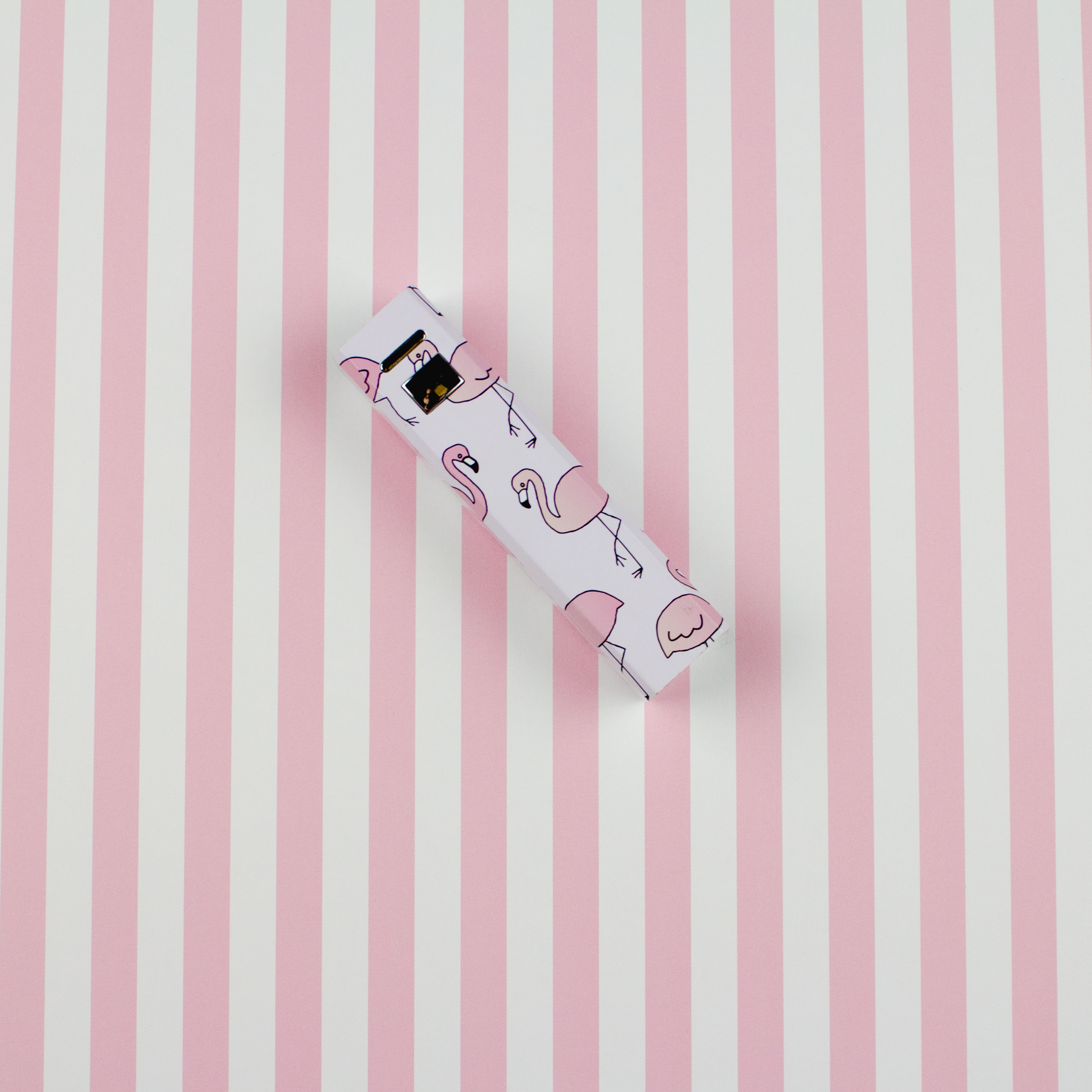 Being a blogger, I am always on my phone and my Ipad. There have been so many times that my phone has died on me and that can be so frustrating if I then really need it. So, if I am going somewhere that I know a phone plug won't be easily accessible, like the beach, I make sure to bring my portable charging bank.

#8 WATERPROOF PHONE CASE
Phones are an expensive piece of equipment. The last thing we want after a day at the beach, is to have to replace a smart phone because of sand, or water damage. I purchased one of these waterproof phone cases off Amazon and it has been so amazing for at the beach.

#9 BEACH BAG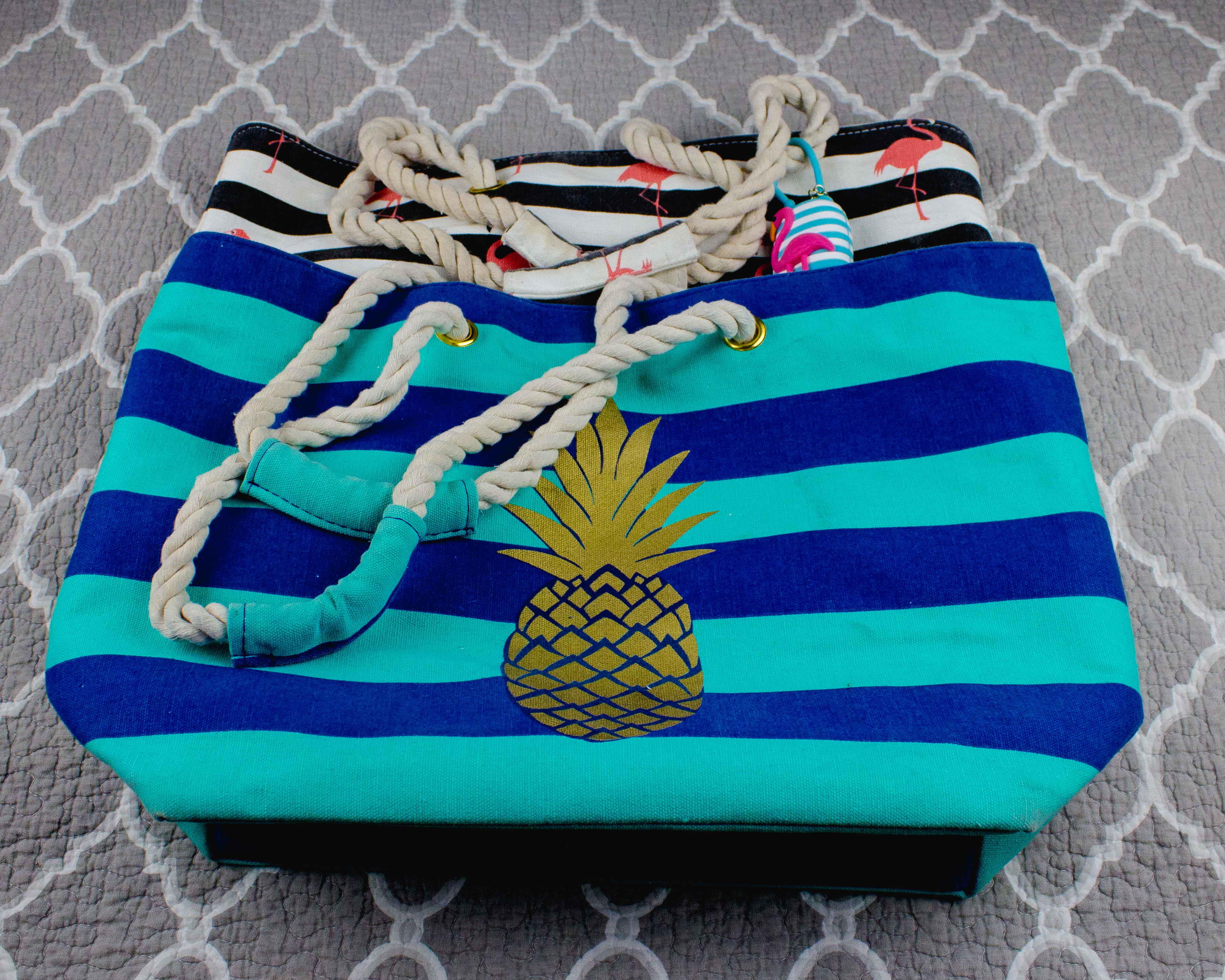 Finally, you can't forget your beach bag to put all of your beach essentials in. I have two that I use a lot. These are a couple years old from Payless, so I had to link something similar. These were less than $12 when I purchased them and I had to have both since I love both flamingos and pineapples haha. Here are three really cute ones from Francesca's I am currently LOVING!!!

I hope this list helps you when you are packing for your beach trip! My perfect world is full of sunshine and laughter, not so much the sand part haha!! Remember the most important item is SPF and Origins has such amazing products that will hydrate and protect your skin. Whats your favorite beach essential?
*Disclosure: The Perfect World collection was gifted to me by Preen.me for attending the Origins product launch event, but all opinions are my own.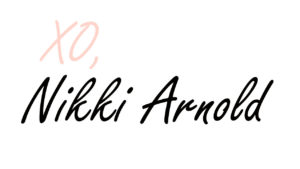 PIN IT