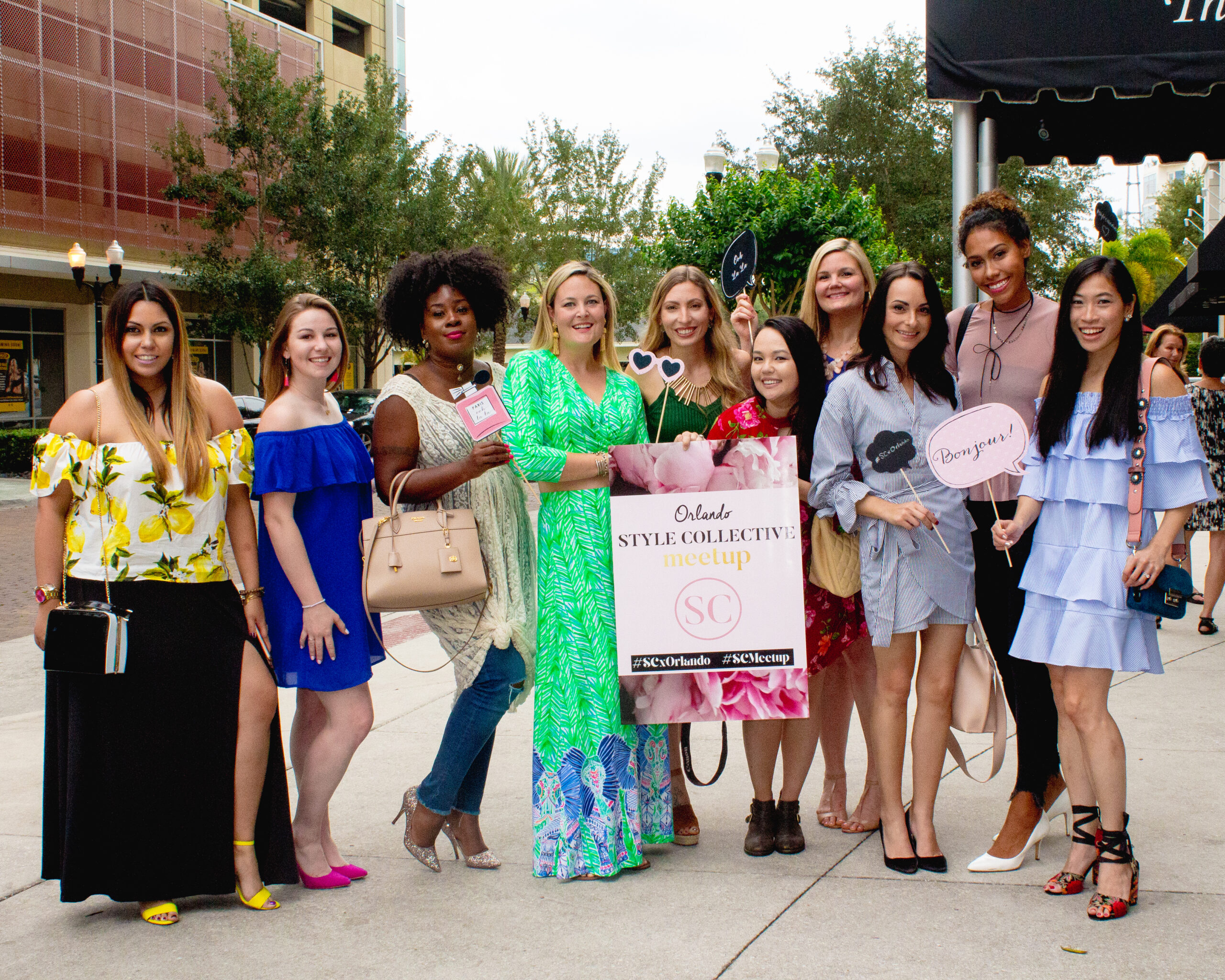 A few months ago I joined a really great group of women called Style Collective. When I first joined, it was simply because my friend Maya had told me I should join and that they help you grow as a blogger. I didn't really know too much about the site, or the woman, Annie Spano, that created Style Collective. More recently, I started reading the site more and discovering all the great things to help us bloggers grow. I also started reading about Annie and everything she has done to help our group that she started. Then, when I saw that she needed volunteers to be regional leaders for the different major cities that Style Collective members are in, I virtually raised my hand. I knew with my love for meeting other women, drinking mimosas, and planning events, that this would be a great way for me to help out.
Then, this month, Annie launched the first Style Collective podcast, "Becoming Fearless". She launched this podcast on her birthday and wanted all the women in different cities to get together and celebrate, discuss the podcast and we could grow together. Myself and Kim, the other Orlando regional leader, were completely on board for planning a meet up. After we did a doodle poll and got a Saturday date, we knew a Brunch would be the best choice! So much team work went into this event and I thought it would be great to share with you how you can plan a girls brunch on a budget. You don't have to overspend to have a good time and make it a great event.
LOCATION & FOOD
The very first task was finding the right location. We wanted a place that would be able to easily fit about 15 people and of course have an option for unlimited mimosas!! Luckily we found the perfect brunch spot at The Stubborn Mule in downtown Orlando. They had a great brunch menu, reasonably priced, and only $10 for unlimited mimosas. All the ladies paid for their own meals which keeps the cost down, since we didn't have to try to pay to have anything catered. The restaurant was kind enough to give us three different appetizers for free, so that we could try a bit more of their menu.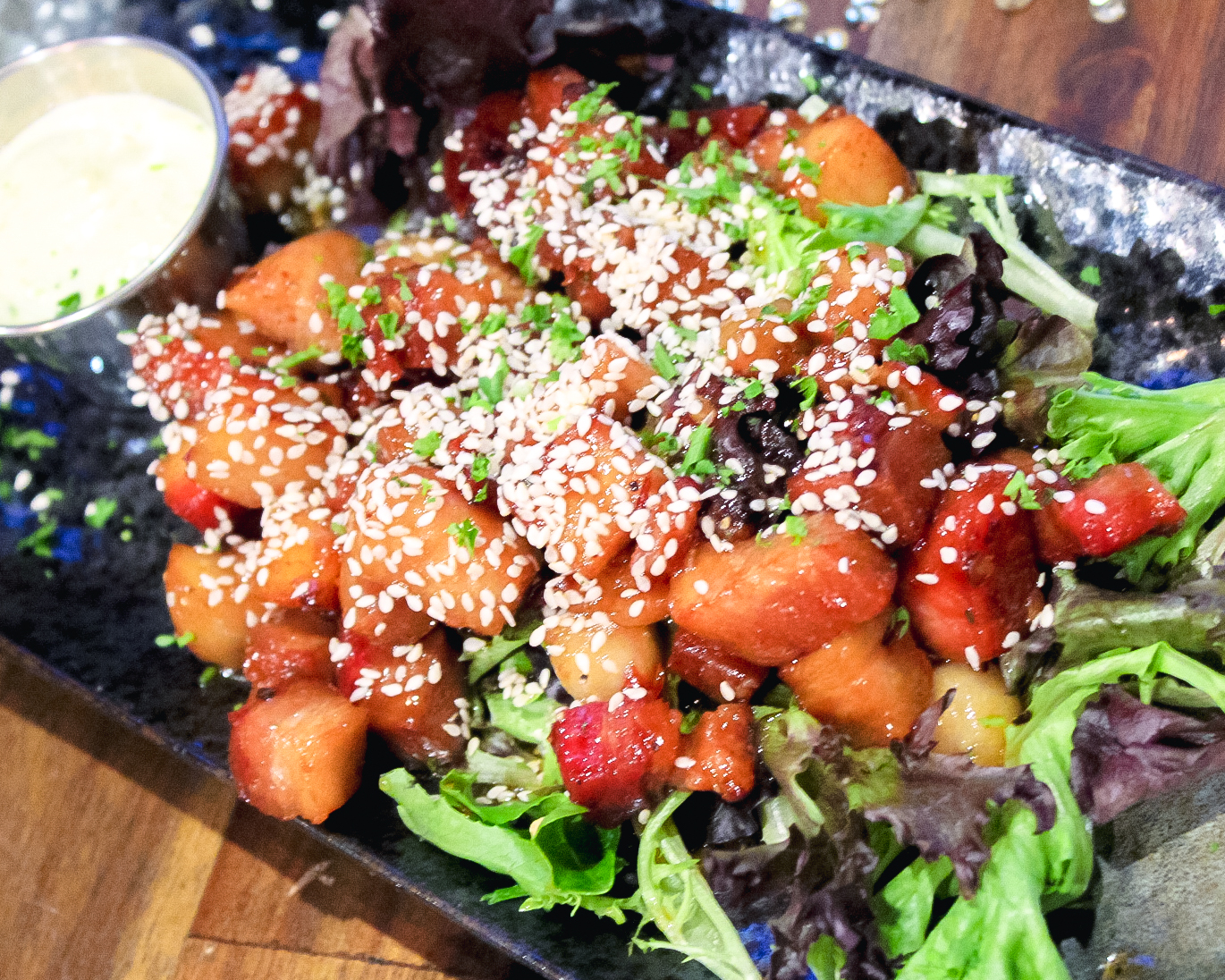 They also had a private room that we used. This was a great way to be able to keep our conversation to ourselves and stay away from the noise of the restaurant. There wasn't a charge for the room either, just a food minimum, which was easy to meet since we had a group over ten. Make sure to check around with restaurants about room options.
How yummy looking is what I ordered?! I definitely want to go back and try something else off the menu.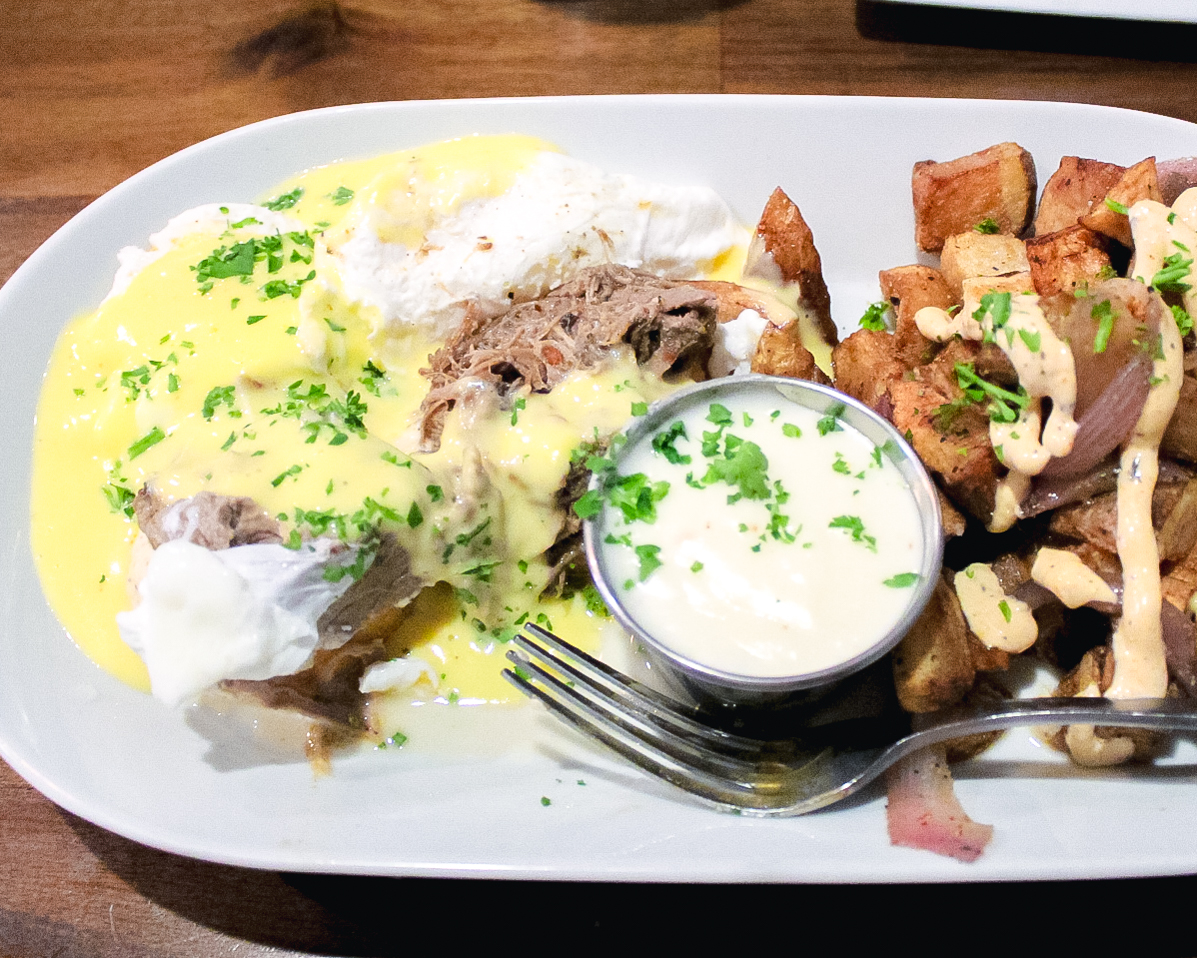 DECOR & DELEGATING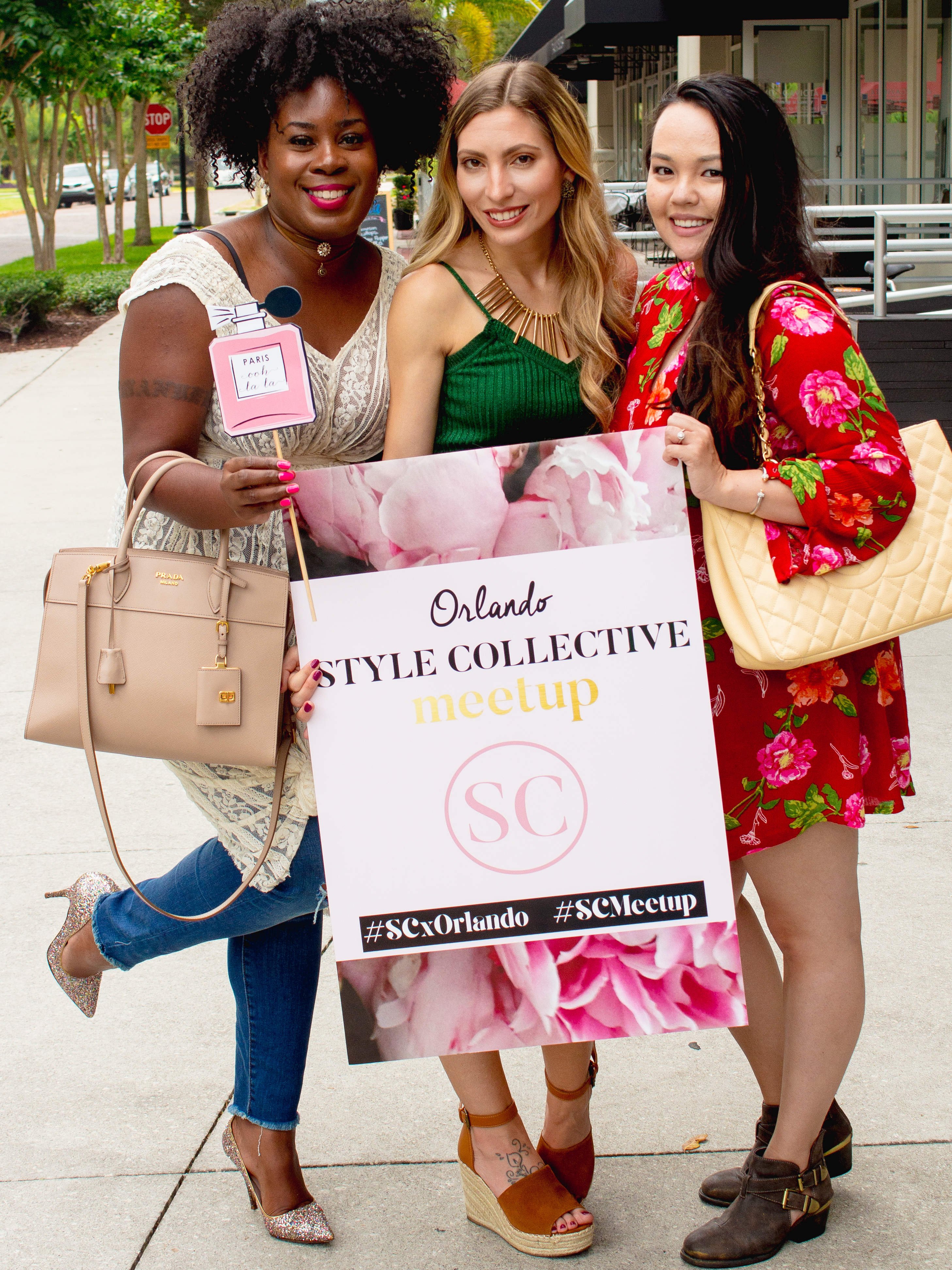 A good leader knows what their strong suits are and when they should delegate. I mean one person, even two can't necessarily do it all. I am so glad that we have our decor Queen, The Style Delegate Maya (haha delegate and delegate, ok yes I'm a dork) on our squad. Maya, Kim, and I went shopping together in order to split the costs. We had a plan in mind focusing on items we can reuse, the Style Collective color scheme of blush and gold, plus we stopped first in the dollar section of Target because we were trying not to spend too much.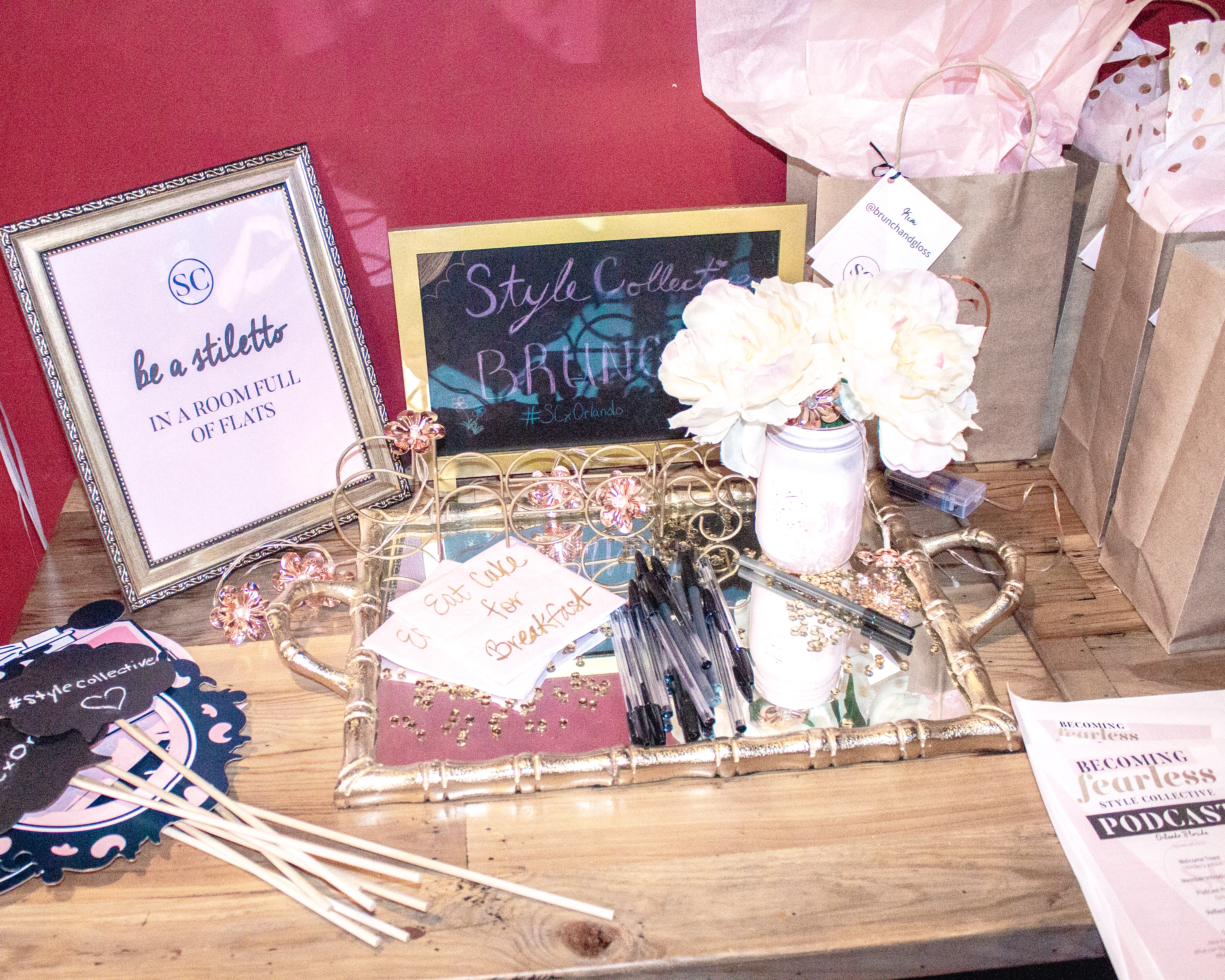 We made a list ahead of time of what everyone already had that we could bring and since Maya had already hosted an event before she was a great source. Why buy something if on of your girls has something you can use! Then we thought about which items we could DIY and Kim made the vases from mason jars. We used Style Collective printables and printed them at home. I also created a sign that we can use for all of our events! I created an image using Photoshop and then had it printed at Walmart as a 20 x 30 poster. Then I used spray adhesive and attached it to a foam poster board from Dollar Tree. This cost me less than $20!
GOODY BAGS & PRIZES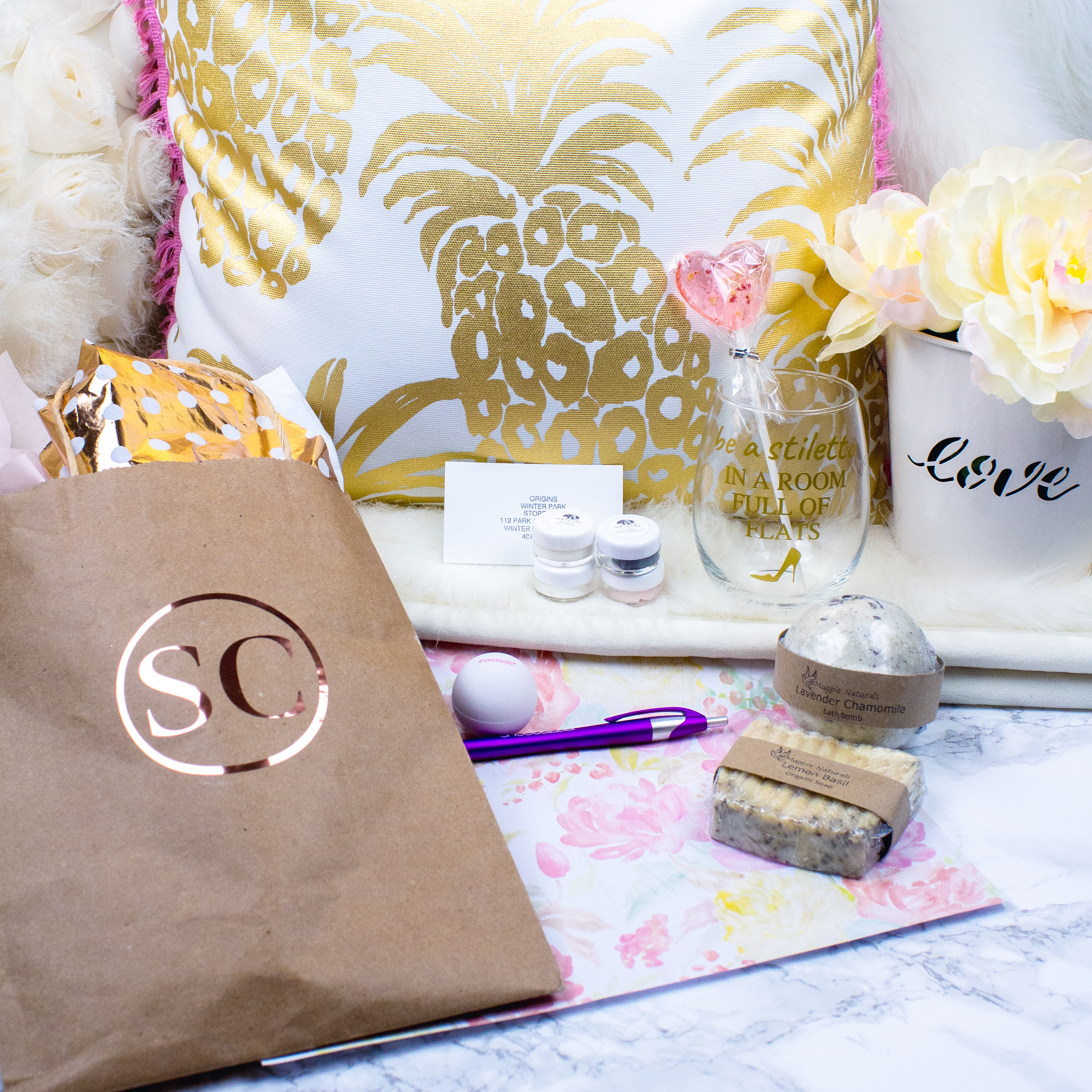 This was a complete team effort. We were very lucky to all have different contacts to partner with and we each reached out to someone in order to have so fun items for all the ladies to take home with them. In exchange for some social media shout outs five lovely brands gave some gifts for the ladies to have.
Magpie Naturals, a local beauty company gave everyone homemade bath bombs and soap. Laila happens to be an ambassador for Shoe Dazzle, so they sent a couple goodies, plus a gift card to raffle. An upcoming local candy company called Sky Candy gave us homemade lollipops and those were divine. Origins gave us some samples of their top sellers, plus a free mini facial. Finally, our awesome Style Collective Sis Mikaela, owner of Mikaela J Designs, made us custom wine glasses! How cute are all of these items!!
PHOTOGRAPHY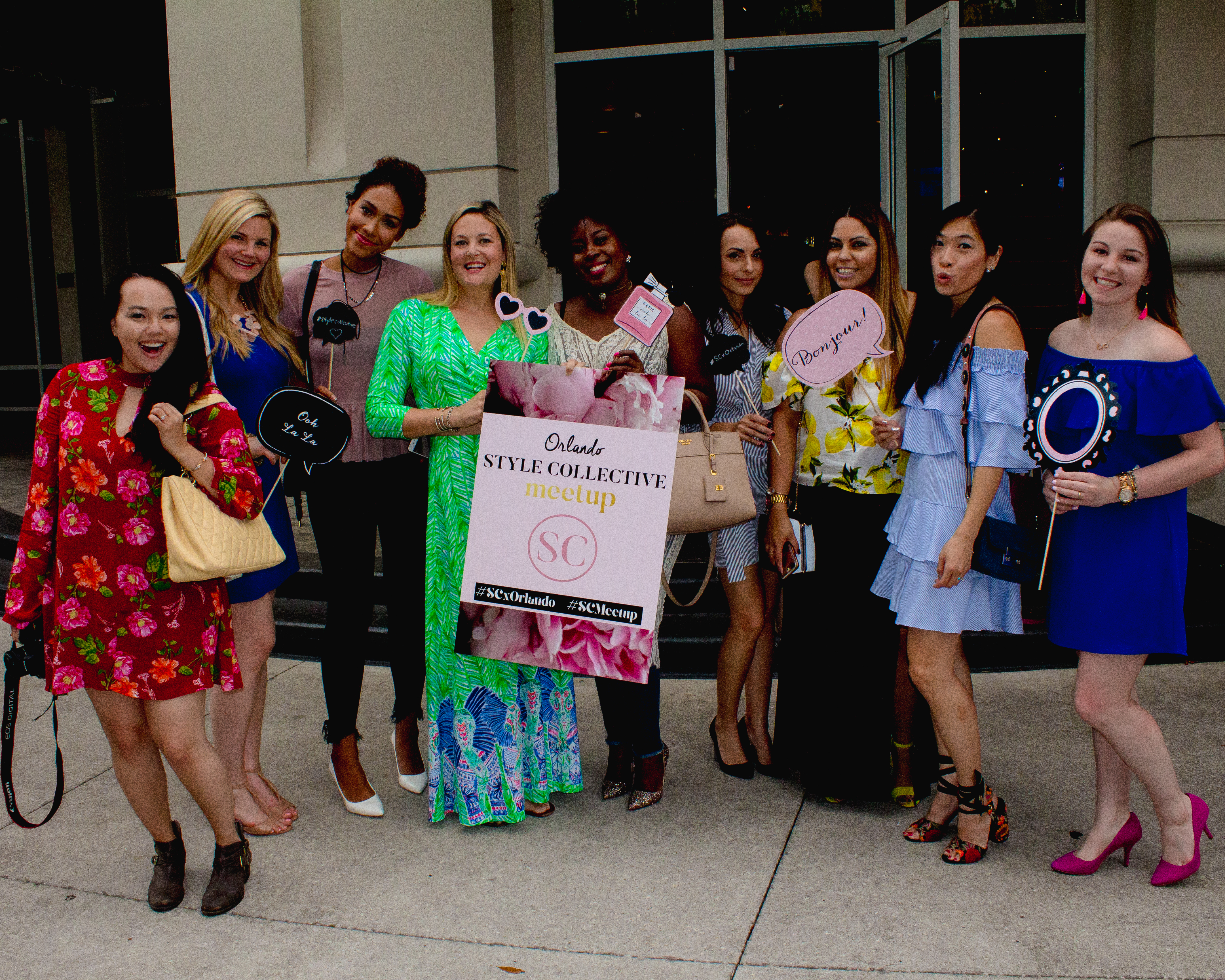 There is no need to hire a photographer for an event. Request that everyone take photos using their phones and cameras and then share them in a Dropbox after the event. Just make sure to give credit where credit is due! Plus we had a lovely waitress who took our group photos outside. Then we all helped each other out taking photos so we had some cute pictures of our outfits!! Girls just wanna have fun!!
I hope some of these tips can help you plan a girls brunch! If you love decor as much as I do, then you should head over tomorrow to Maya's blog, The Style Delegate to see how she beautified the room we used for the brunch and her decorating tips!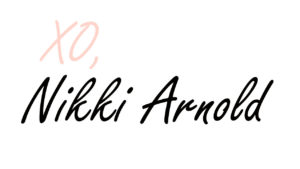 STYLE COLLECTIVE SERIES:
Thursday's post by Hailey: Style Collective: My First Blogger Meetup
Friday's post by Kimberly: Style Collective: Bonding Over Blogging
Sunday's post by Maya: Style Collective: Pretty Little Details
Monday's post by Emily: Style Collective: Brunching in Style – What to Wear
PIN IT