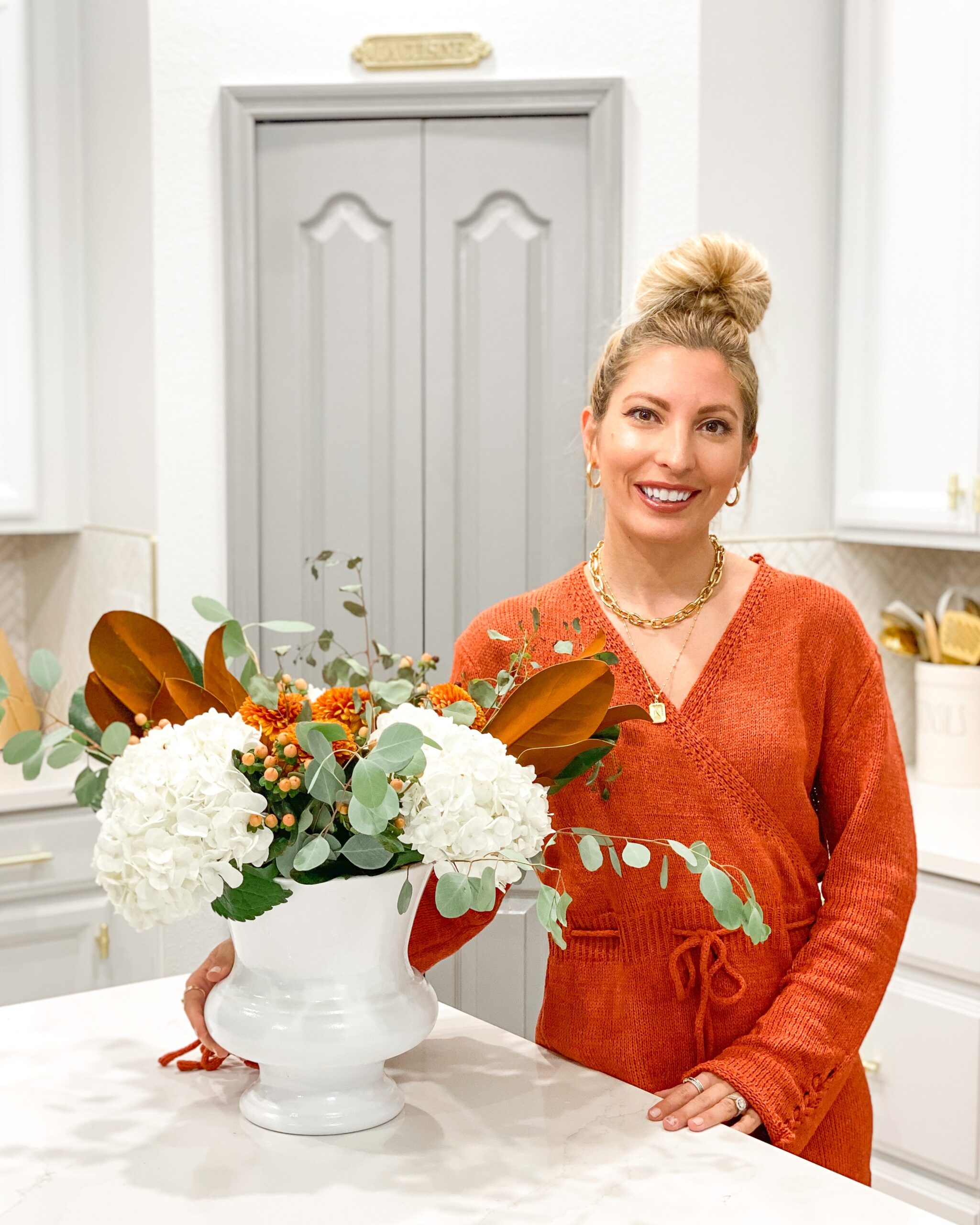 One of the things that I love to have in my home during every season is fresh flowers. Theres something about having some fresh flowers that bring a little life and cheer into a room. Sometimes they don't even need to smell like anything, but they add a bit of charm and color to each place you put them. I normally keep fresh flowers in three places, my coffee table, my dining room table, and my kitchen counter. It's great when I can get enough bundles from Trader Joe's and make myself 3 different size arrangements to use in the different areas of my house. Can you believe that my fall flower arrangement is pretty large and still cost me under $30?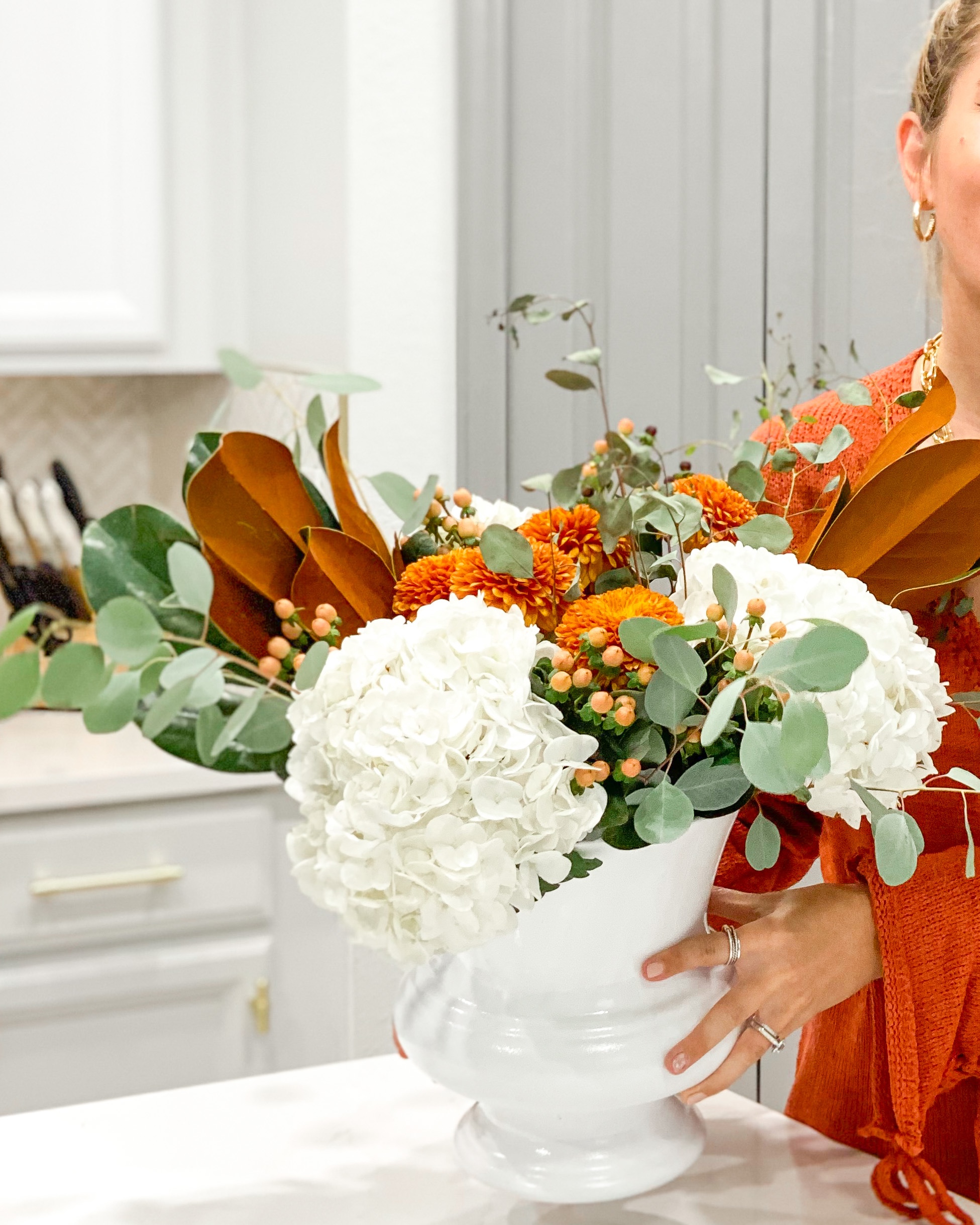 TIPS FOR SHOPPING FOR FALL FLORAL ARRANGEMENTS
One of my first tips is knowing where to shop for flowers. I personally love Trader Joe's if I am just shopping to make one decent size arrangement, or some smaller ones. This is because I don't have to purchase in bulk, yet I still get amazing prices. I think the most I paid was for my Hydrangeas which were $5.99 for a bunch of 3. Sometimes, I also shop at a local wholesale florist because they have a HUGE selection of flowers. They also carry inexpensive vases, and it's a great deal when I want to make arrangements for a party, or to have in multiple rooms. Normally though, I end up spending closer to $80 at wholesale because I purchase 3-4 flower types and filler. This allows me to make 2 large arrangements for myself and something to gift to a friend, or my mother-in-law.
When I am picking flowers for an arrangement, I like to pick two different flowers, some greenery, and another type of filler like a berry stem, or smaller woody flower. For my fall floral arrangement I chose white hydrangeas, some orange mums for a fall color, eucalyptus and magnolia leaves for the greenery, and then some coral colored berry stems as another slight pop of color. This fall arrangement turned out beautiful and lasted me about a week and a half. The total cost was also only $21.95 plus tax.
View this post on Instagram
Do you have any tips for shopping for a fall floral arrangement?
Xoxo, Nikki