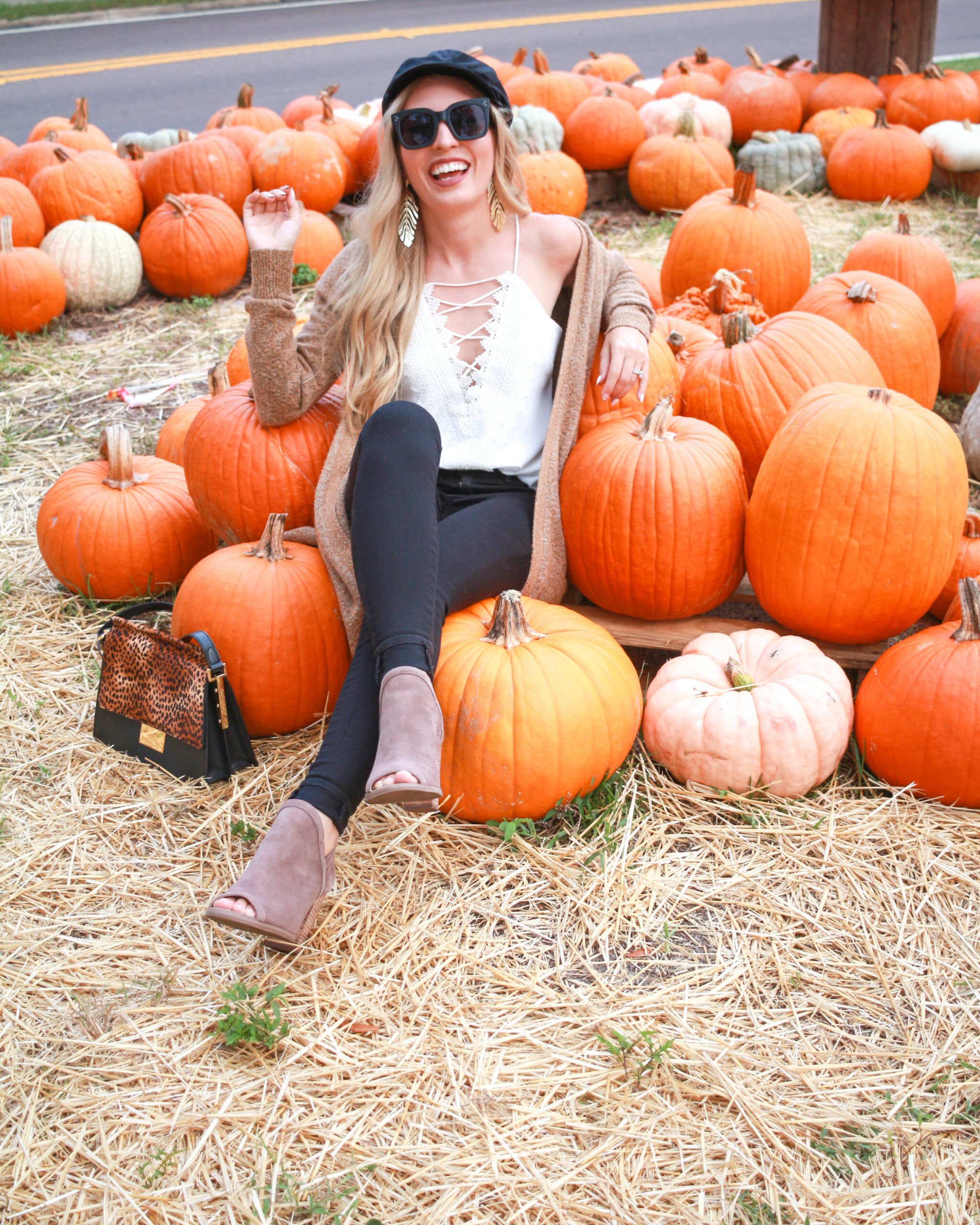 One of my favorite things to do every year is to decorate for fall and to visit a pumpkin patch. We just moved into our house, so there has been so much going on that I haven't really gotten everything together decor-wise. I did go to the pumpkin patch and pick up some items for our front porch, since I'm more of a fall decorator, than a Halloween one. So, even though it's still 90 degrees out here in FL, I had to dress in my fall style to get a few pics! I'm wearing what Sasha and I like to call the one shoulder sweater. It's probably $20 more than the two shoulder sweater *inserts crying laughing emoji*. Well my excuse for the time old one shoulder trick is that I needed some breeze on my skin for this hot sunny day.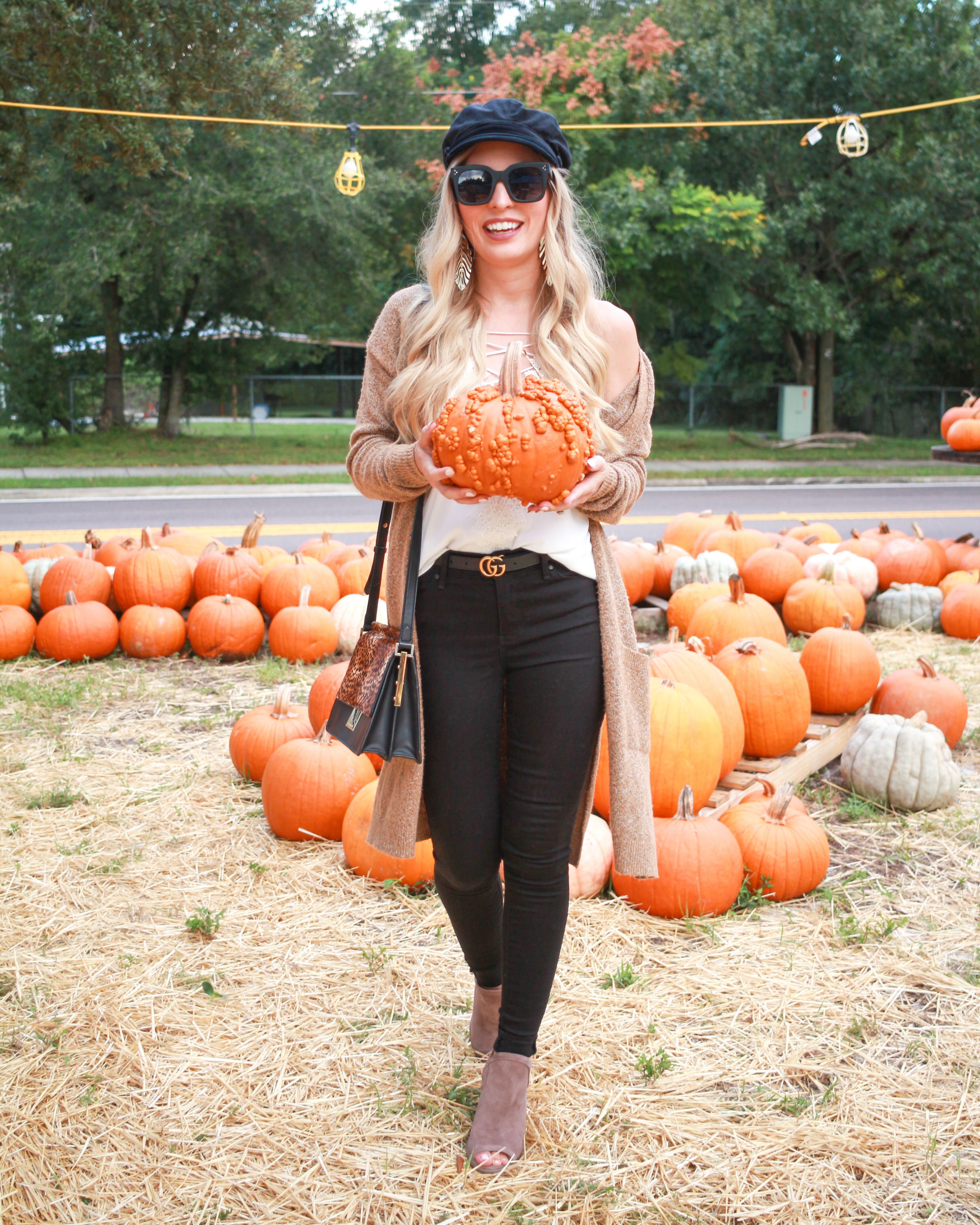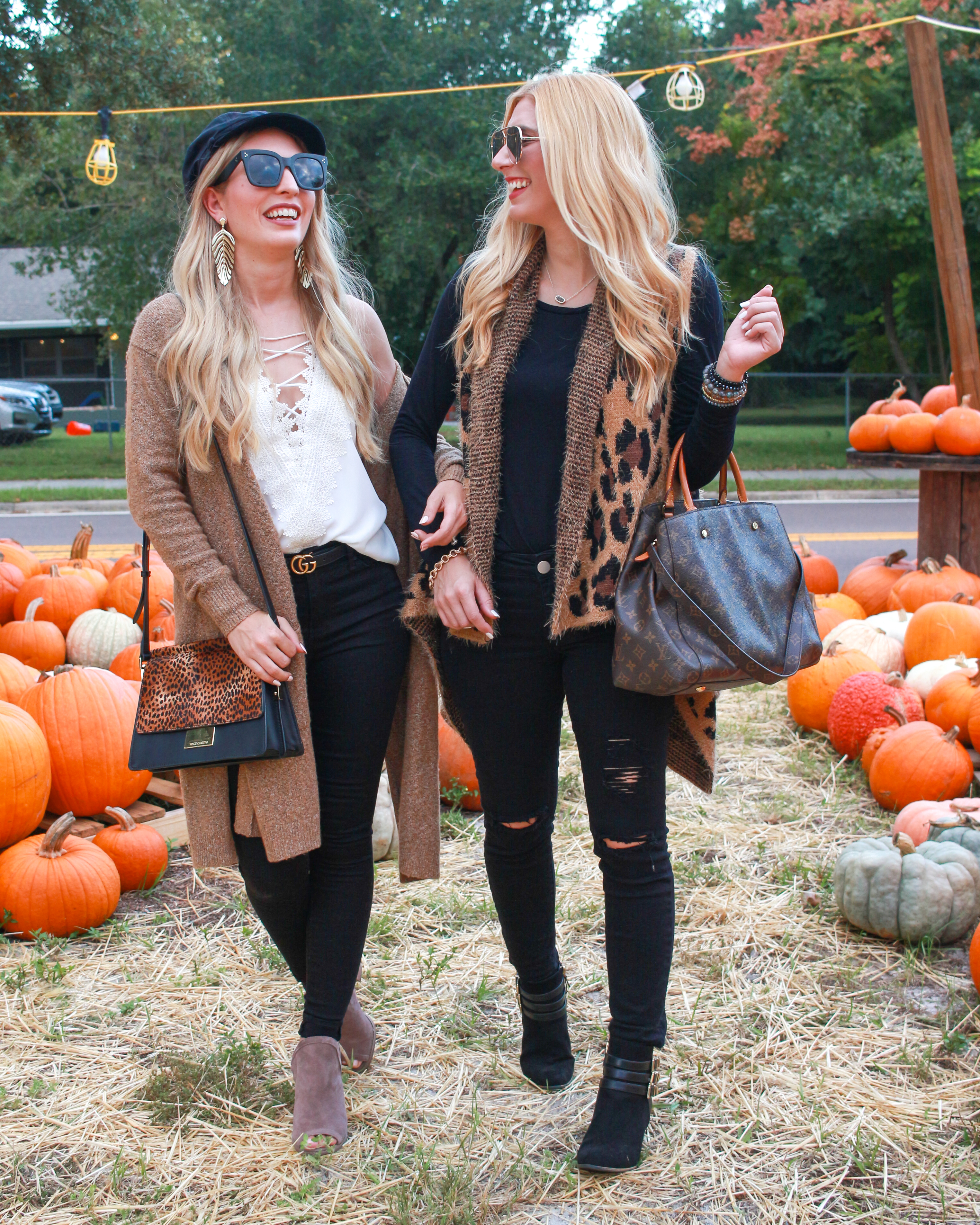 Sweater: Halogen (sold out) Cami: Wayf (40% off 4 colors) Jeans: Mott & Bow Booties: Lucky Brand (Marshalls $49)
A combo that I always hated growing up was black and brown together. I was told that it was a fashion faux pas, just like mixing silver and gold. Well, now that I'm a fashion blogger and I have come into my own, plus trends change. I have decided that I really love black and brown together, especially with a pop of leopard and for fall style. I picked up this cardigan 2 years ago during the Nordstrom Anniversary sale and the same one is not available anymore, but it's such a classic brand and color that I think it will last me a long time. I have linked a few similar pieces below in my SHOP THE POST.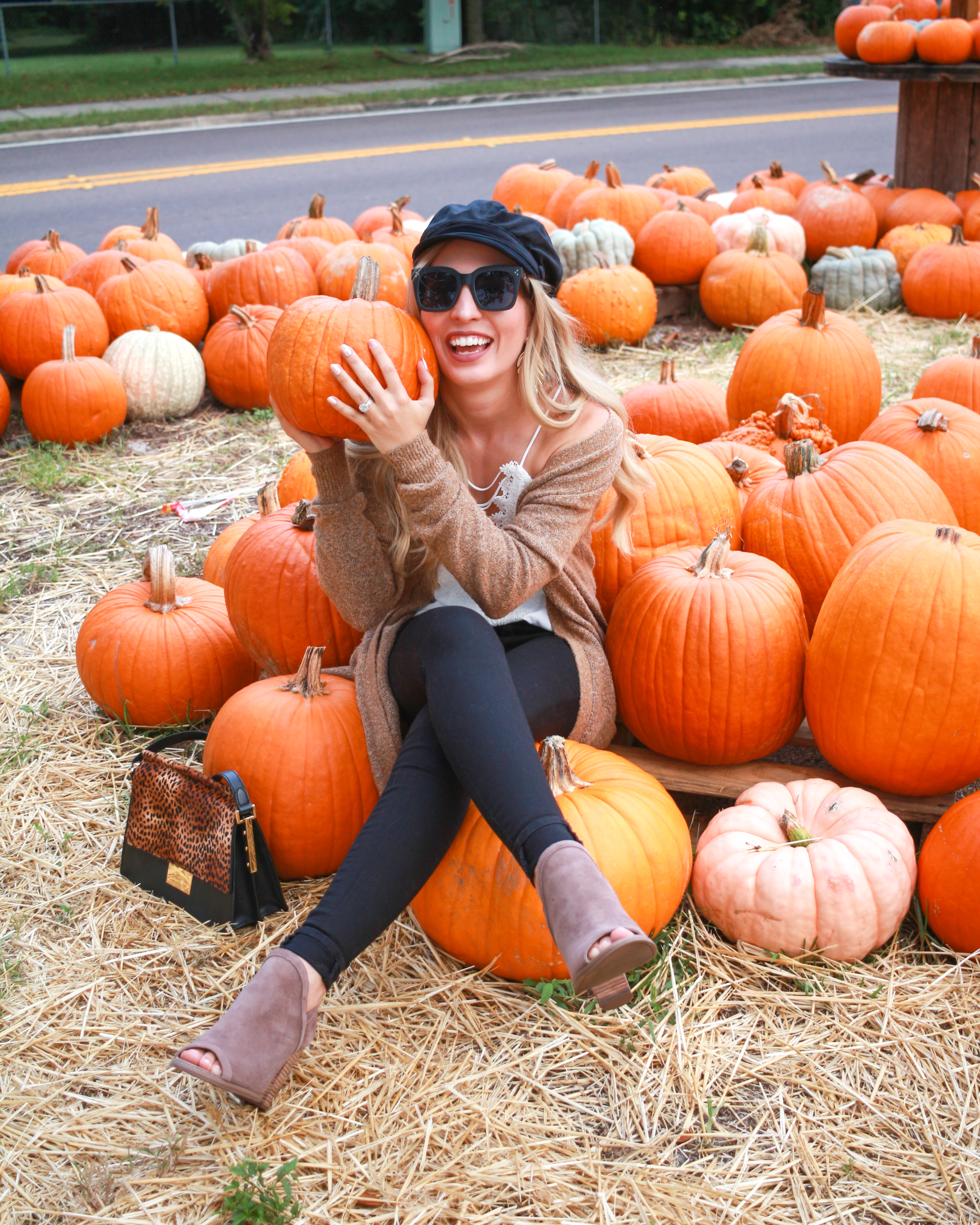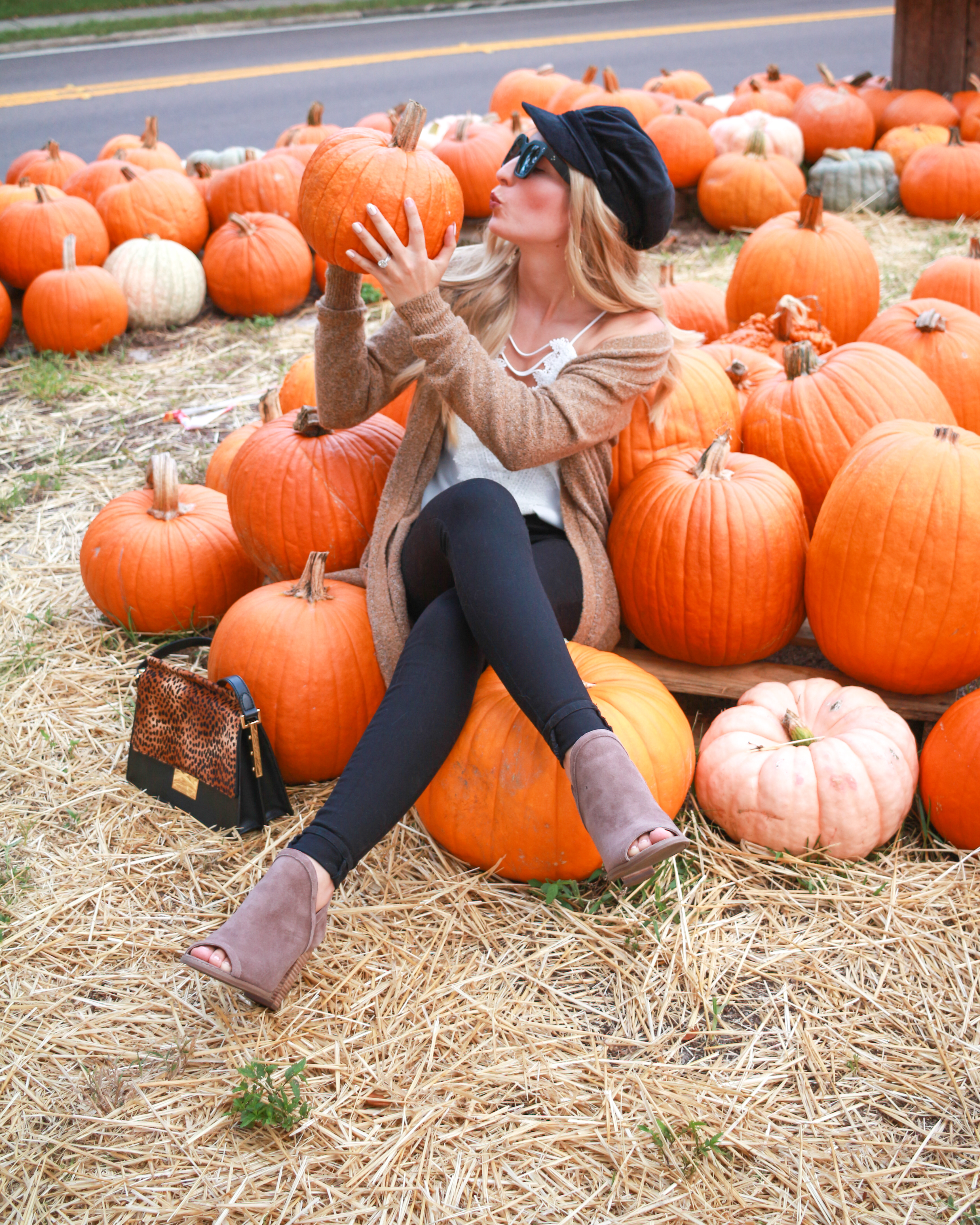 Booties, ripped jeans, long line cardigans, and cabby hats are all hot fall style trends right now. Whether you are heading off to the pumpkin patch as well, or just spending a day running errands, this is a great casual look. I'm happy I didn't miss the pumpkin patch this year and I got that checked off my fall fomo bucket list. Next year I'm planning on finding a way to check off watching the leaves change colors. I think I'm going to jet off to CT and NY with my friend Alex for a few days and get my fill of yellows, oranges, and reds. What's your favorite color of fall leaves?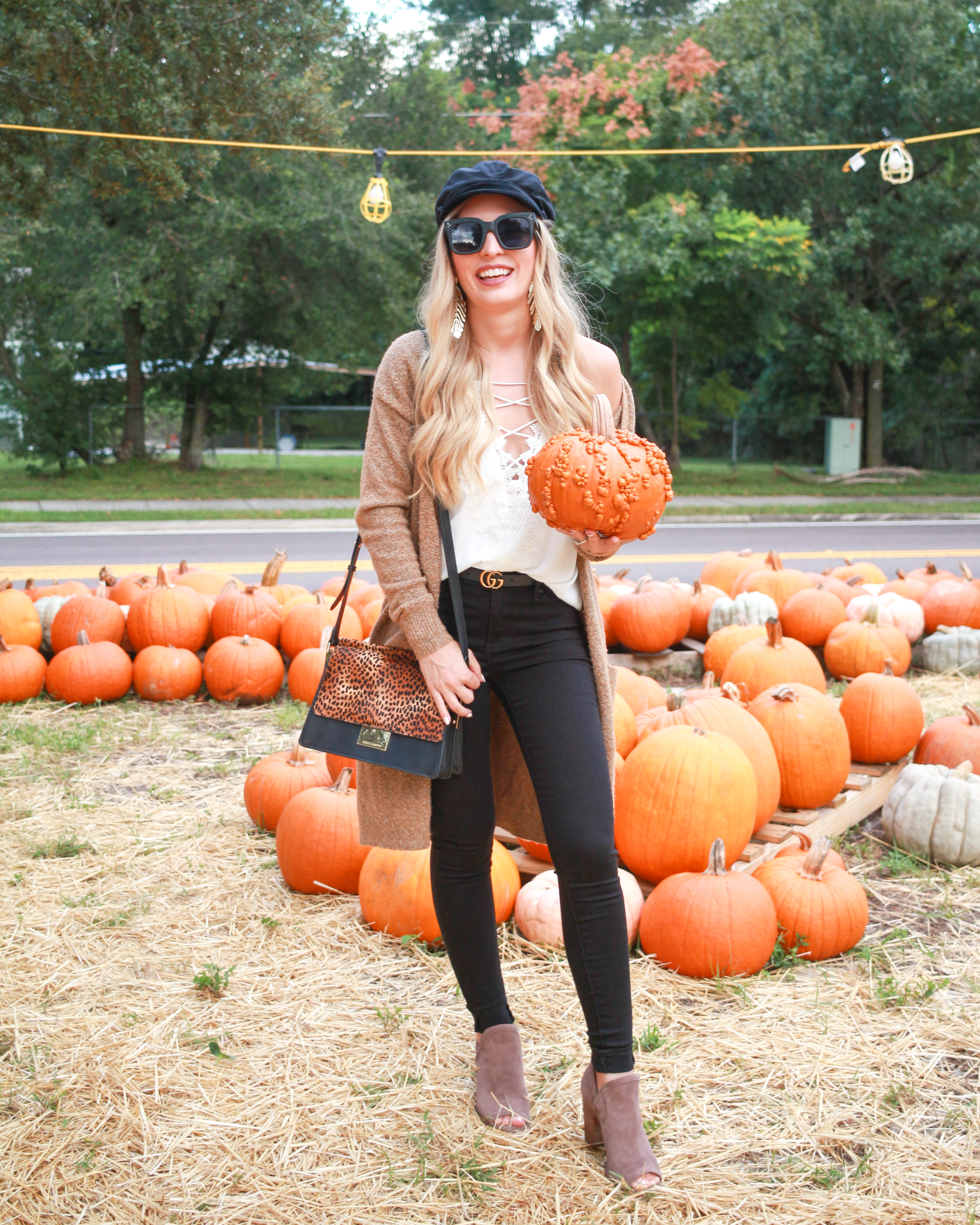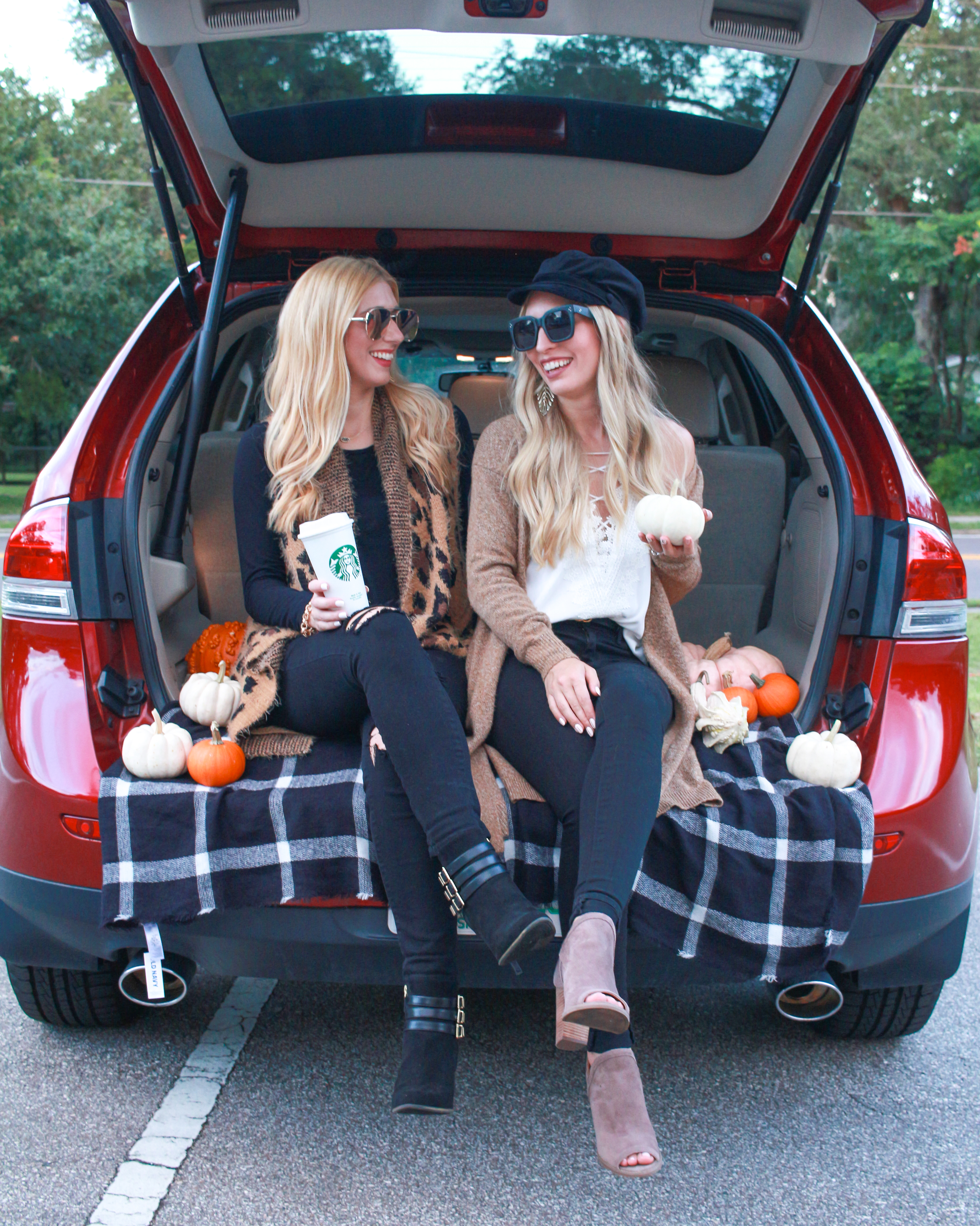 Have you made it to the pumpkin patch yet this fall?
SHOP THE POST:

Xo, Nikki