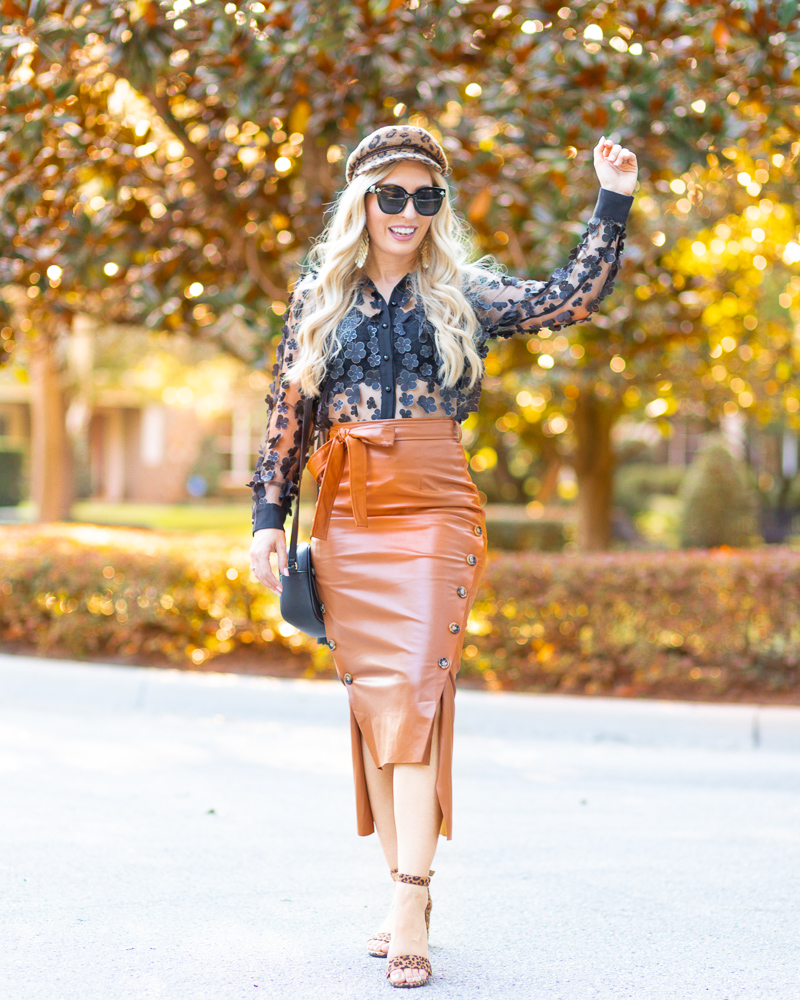 While visiting New York this fall for Fashion Week, I spotted a lot of great trends to incorporate into your fall wardrobe. People seem to think that looking stylish is going to cost a lot, or they don't have the budget to add some new items into their fall wardrobe. BUT, when it comes to trending pieces, I really don't like to spend a ton. There are some items I consider classics, or staple pieces if I think they come back year after year. However, I really love shopping at Shein for my trendy items that I may only wear for one season. Here are the trends that I shopped for at Shein this fall. You can use the code NikkiQ3 for 15% off till 9/30.
TWEED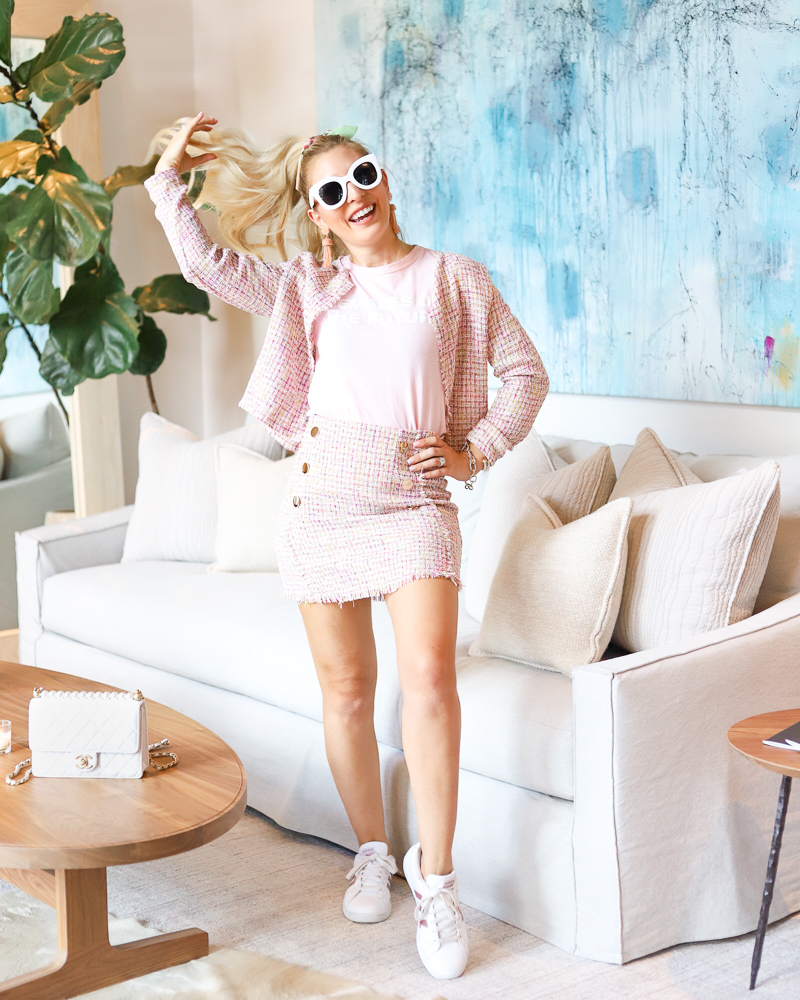 This suit totally makes me think of a classic Chanel suit. However, both pieces will cost you only $30! I have picked out some of my favorite tweed suits and separates on the Shein website and majority are under $25.

POWER SUIT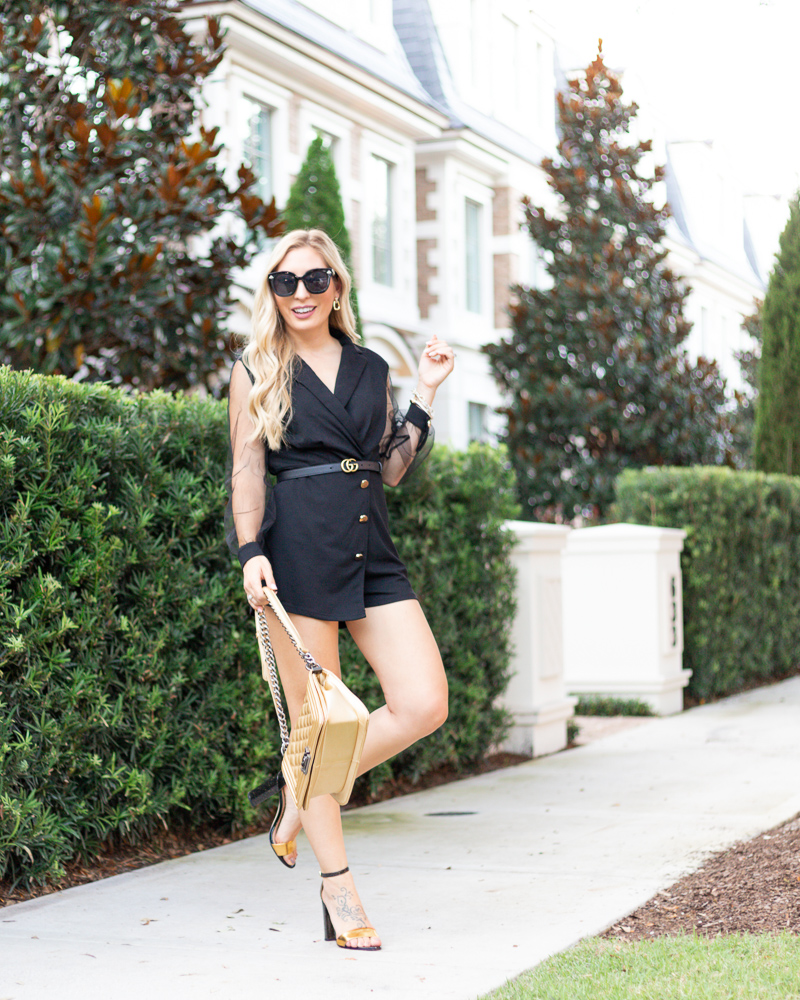 Black is the classic suit, however, this fall we are mixing it up. Suits in general are IN, and what constitutes as a power suit is up to you. Do you think red makes you feel powerful? Then find yourself a chic matching red blazer and pants. I personally think this suit romper was super chic and sexy and with a pair of shiny heels made me feel like a Queen. I get my power from strutting and showing off a bit of leg. What makes you feel powerful? Linking some of my fave power suit items from Shein.

SHEER BLOUSES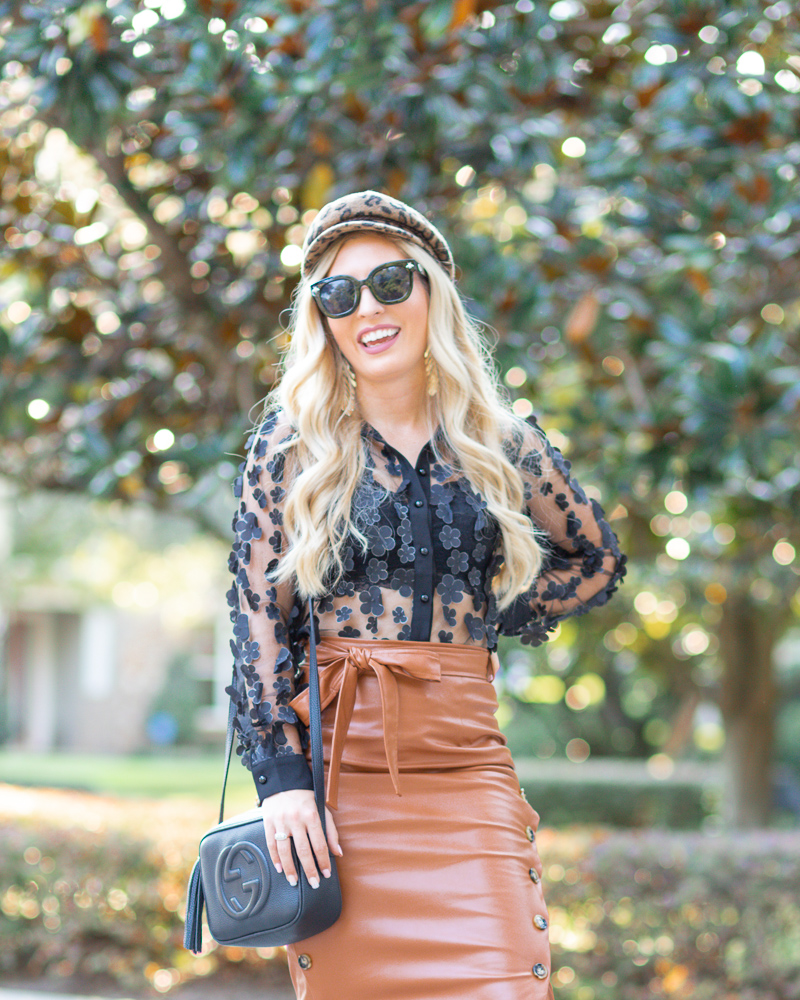 I used to see celebrities wearing this chic trend and I never thought I could pull it off. There are so many types of sheer blouses though, and many of them come with a top to wear under. If they don't just pair these tops with a cami, bralette, or if you are feeling really fierce, a sexy lace bra in a different color. I think how you wear the top definitely depends on the occasion. I paired this one with a full coverage lace bralette that fit more like a sports bra. The flower details all over it gave more coverage and I paired it with a high waisted skirt. I'll link some of my favorite decorative sheer tops.

LEATHER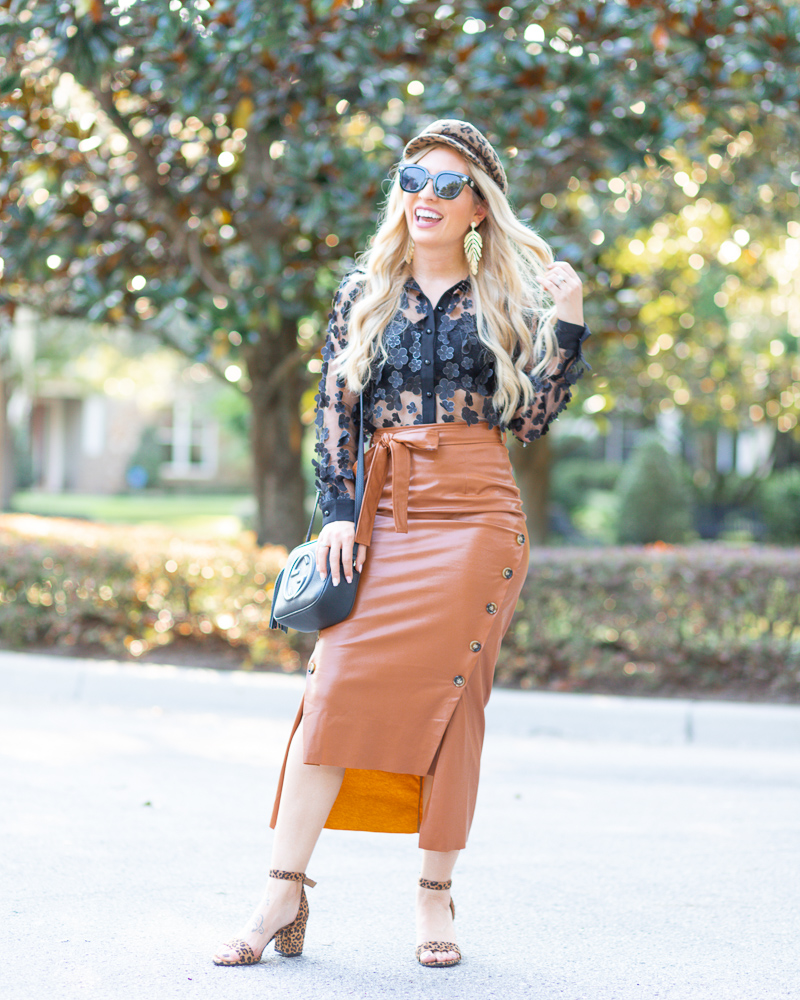 This is a trend that I feel like never goes away. Every fall and winter people break out those leather jackets and pants. I think there are so many ways you can wear your leather though. Here I am wearing a vintage steam punk style midi skirt, which is in a gorgeous fall cognac color. I am going to link some of my favorite faux leather favorites under $30 from Shein.

SATIN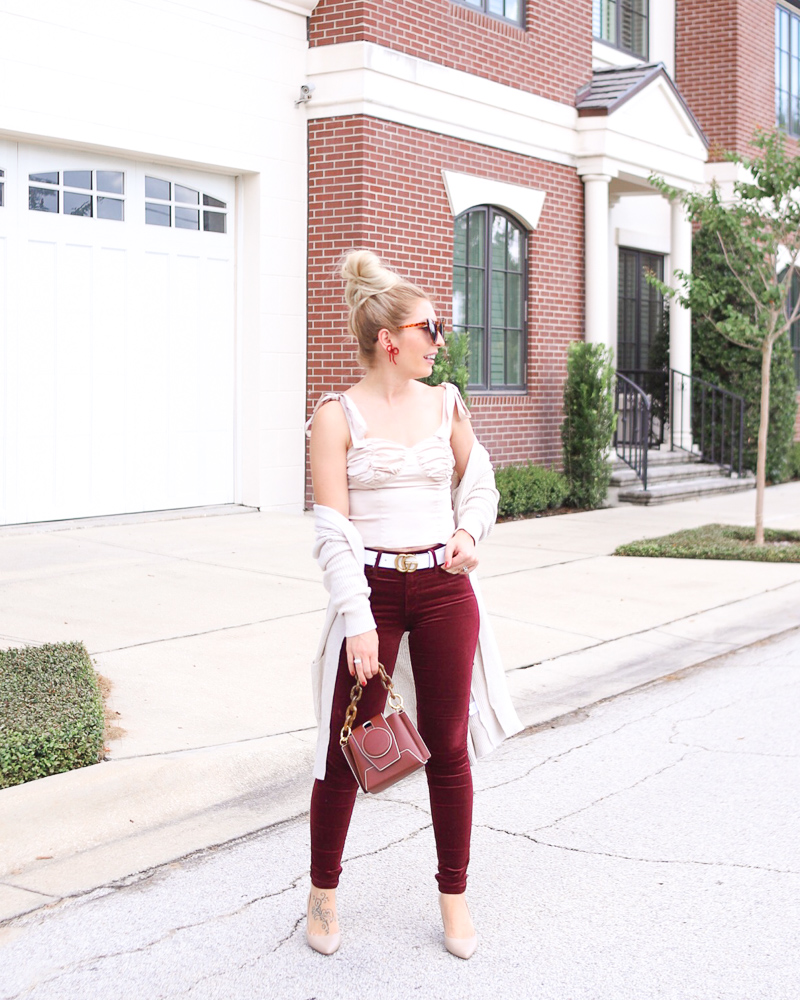 For something sleek and feminine this fall, the trend setters have decided that satin and silk are so IN. This is probably my favorite trend of them all because the fabric has such a soft flowy feel to it and it makes you look like a mermaid on land. I love how you can wear this and look super dressy, or like I did with these two looks, pair something more casual with it to dress it down. Satin midi skirts, tees, and sneaks are prob one of my favorite looks. I am also loving a slinky satin top that can be paired with dressy pants, or skinny jeans and pumps.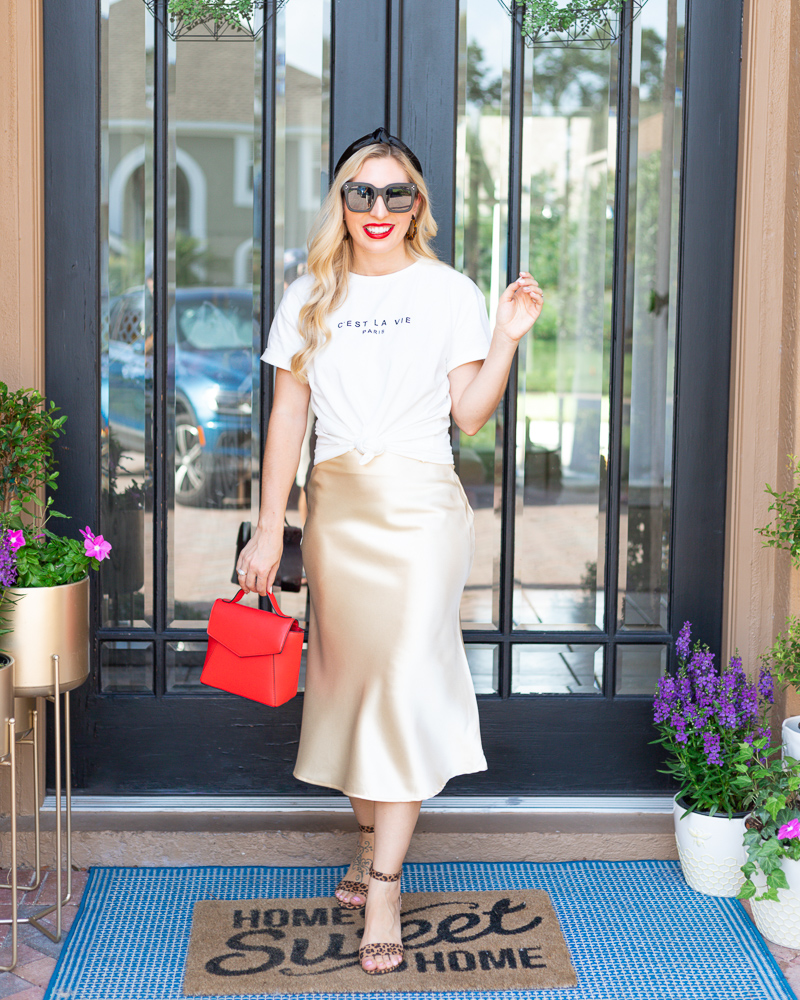 I'm curious, what's your favorite trend for fall?
Xoxo, Nikki