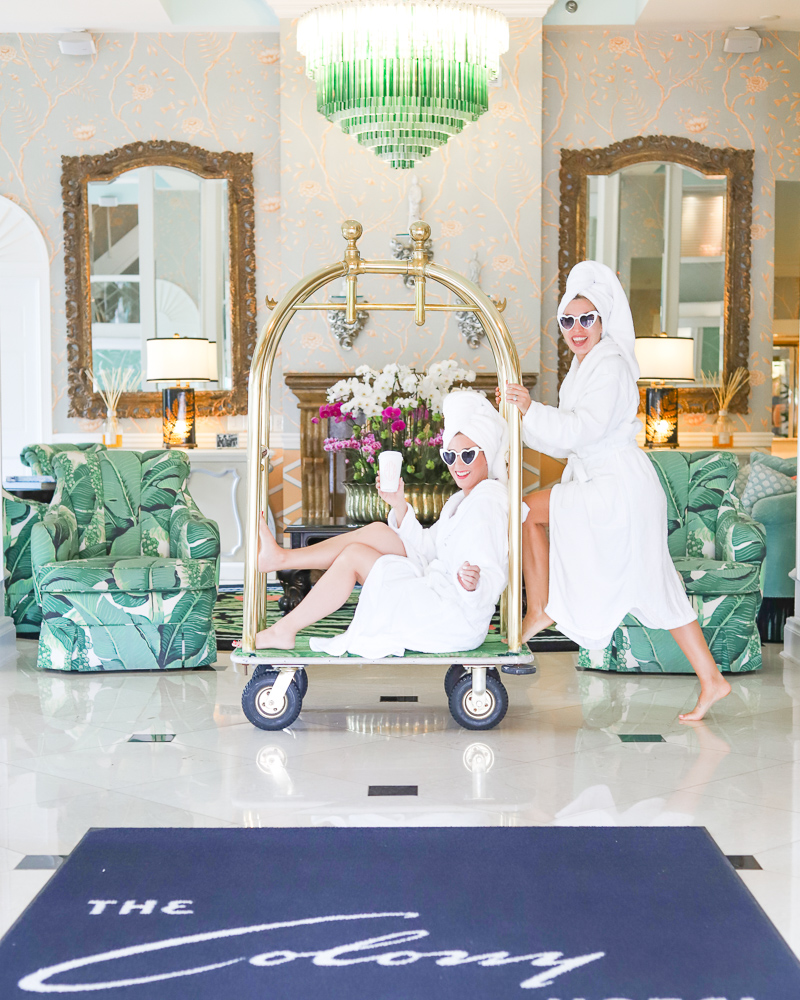 Pink is my ultimate favorite color, I guess you could say I'm a traditionalist in that stand point (pink for girls). When I found out there was a pink hotel in the cutest town (Palm Beach), I knew I had to put it on my list to travel to. So me and three of my best girl friends planned a weekend at Pink Paradise, The Colony Palm Beach. The hotel was originally decorated by a famous designer Dorothy Draper who created the original banana leaf print Braziliance. Her protege Carleton Varney keeps up with the decor and renovations today and they do not skimp on this hotel. It's the most amazing place I have stayed and I will definitely be going back year after year. Pink and palm print?? That's my spirit animal.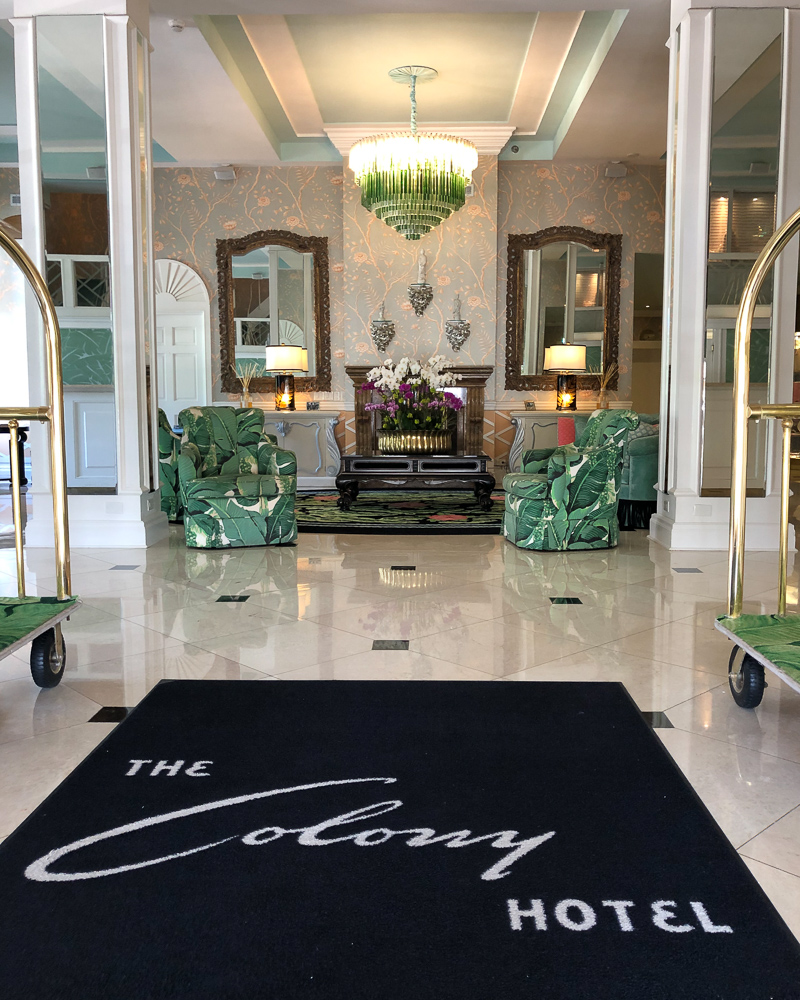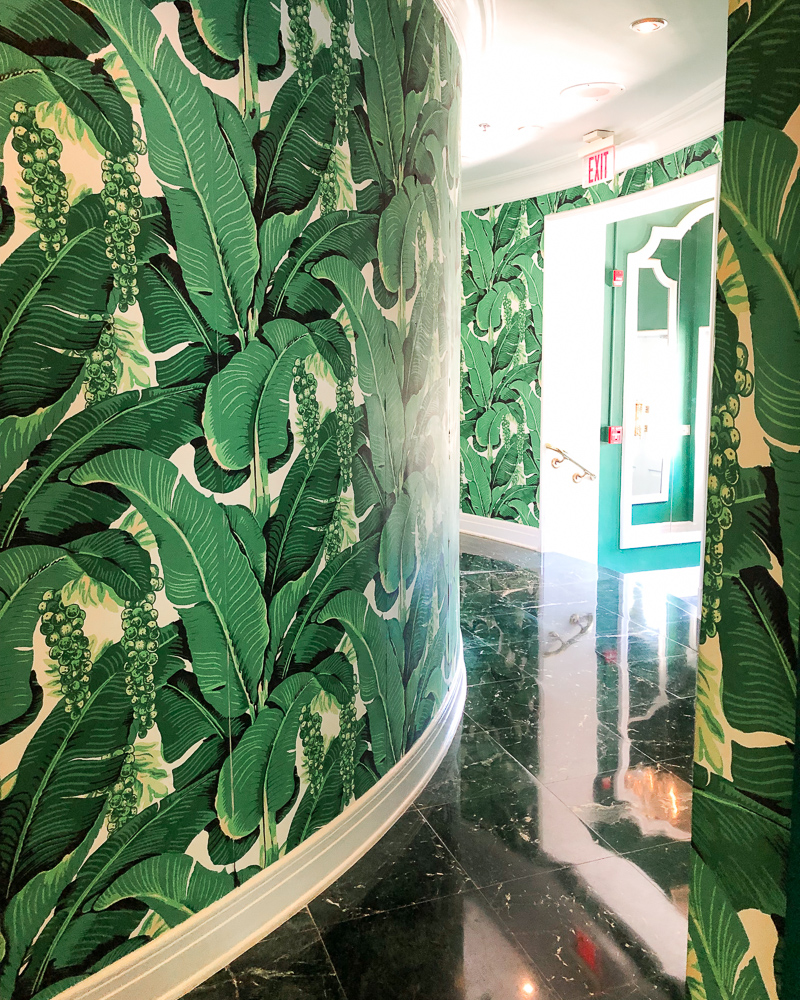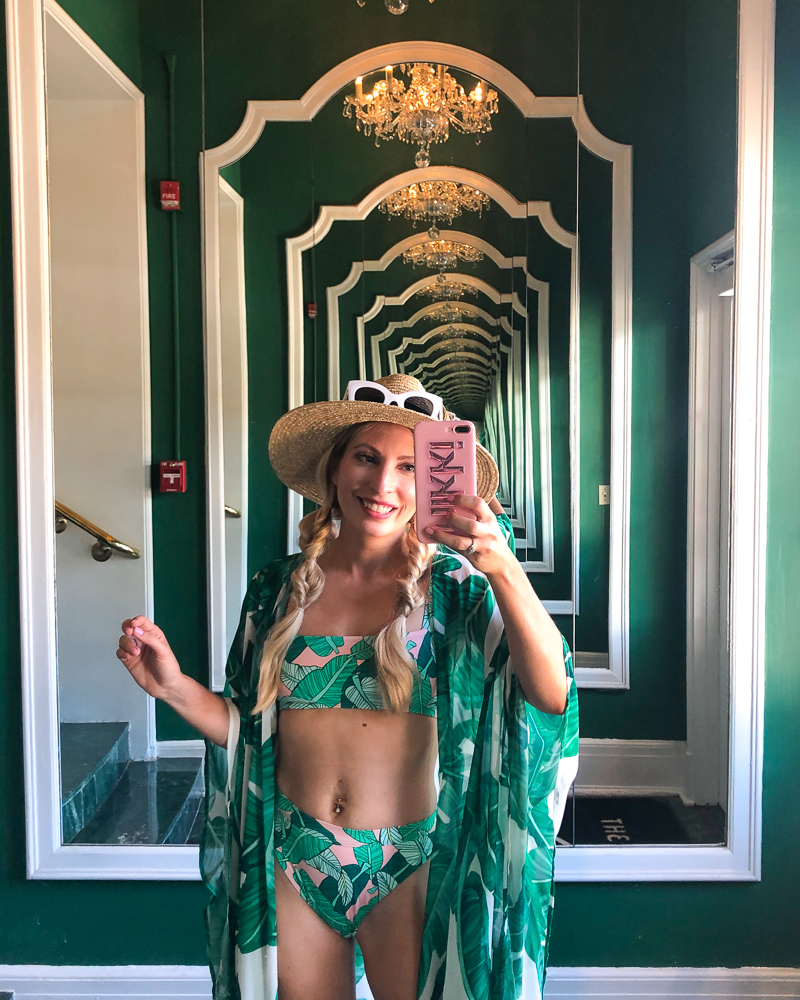 From the moment you arrive the customer service is out of this world. There is only valet parking, so your doors are opened, your bags are taken, and you are greeted with champagne at check-in. We had a bunch of cold items and our room wasn't ready, but they were so proactive and went through and found everything cold and put it in a fridge until our room was ready. Make sure to tip your valet guys well because they truly go above and beyond. We made sure to have cash on hand for tipping throughout the weekend. We also got upgraded to a suite since the hotel wasn't super busy that weekend. What a sweet deal and amazing how they go above and beyond for their guests.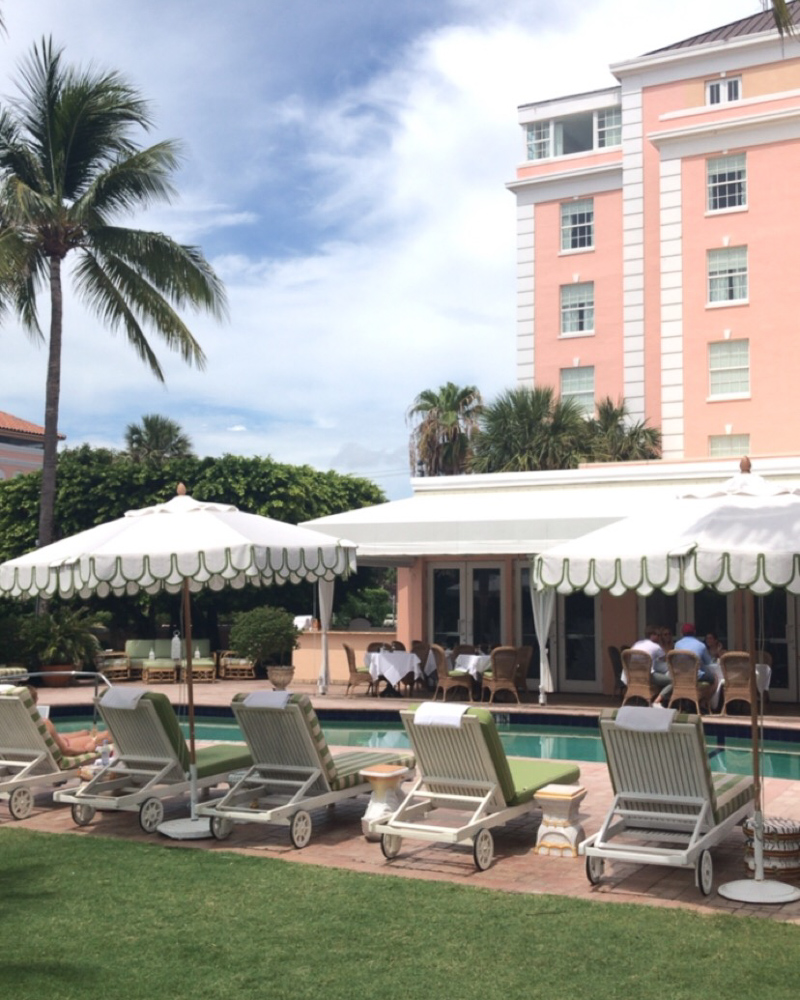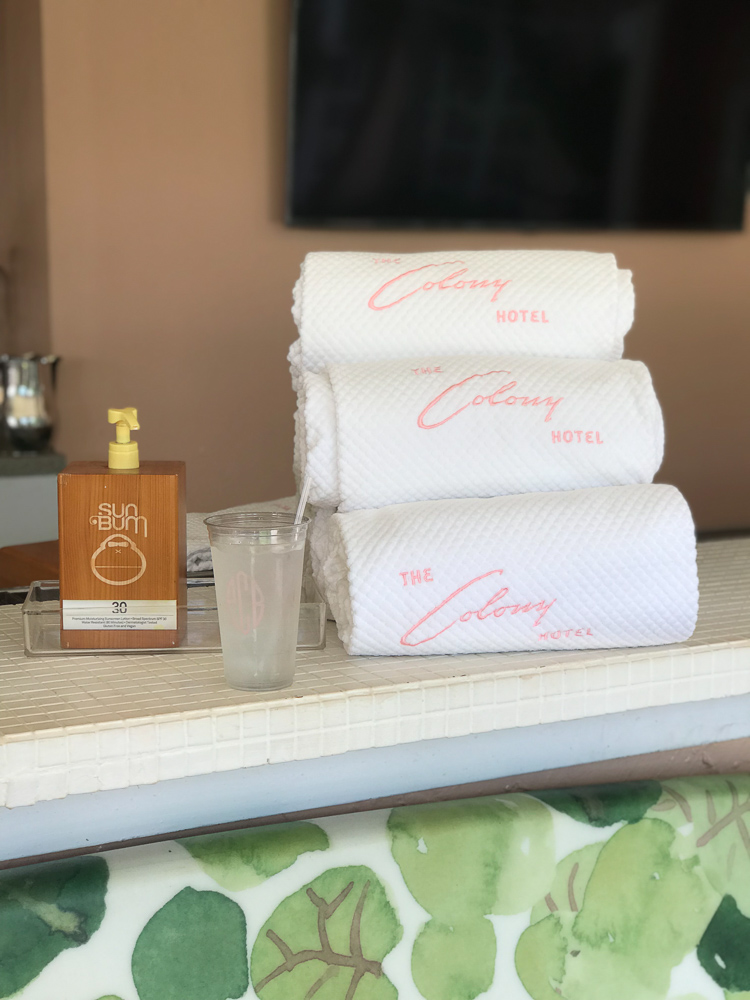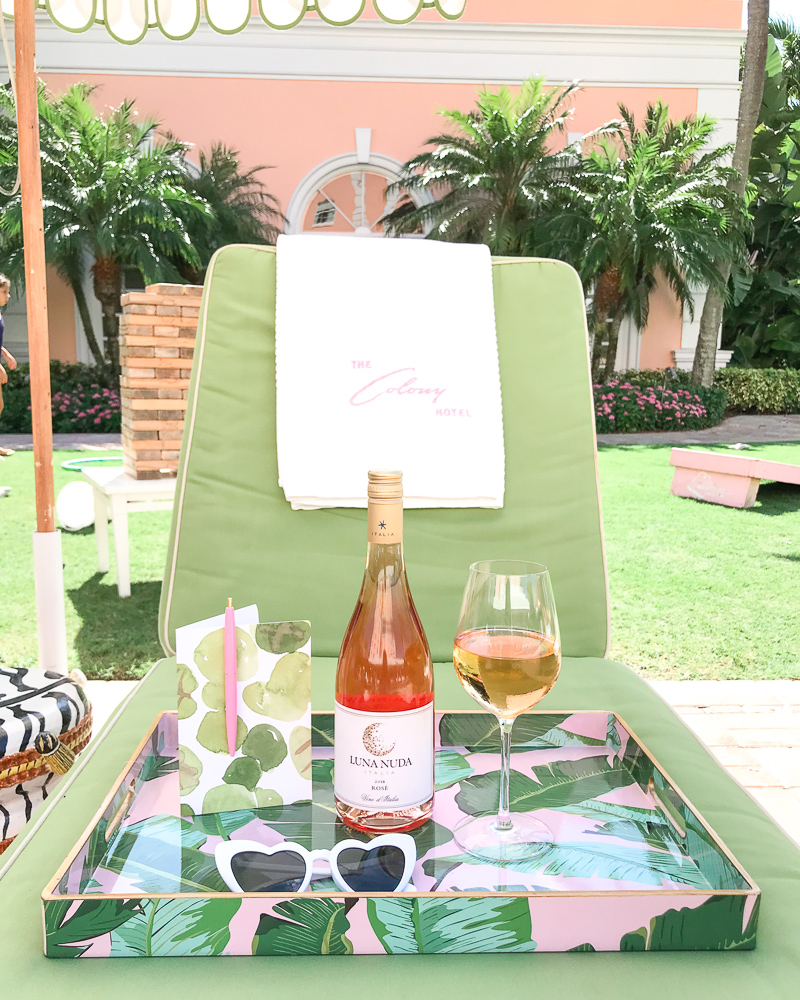 In the morning we woke up to a free Coffee and Tea Bar downstairs in the restaurant. This is a great pick me up and you don't even have to attempt to make your own coffee in the room. The branding is on point at the hotel because it's on everything from the disposable coffee cups, to the napkins in the room, to the towels on the lounge chairs. You can even buy Colony merchandise at the hotel like pens, dog accessories, and vineyard vines clothing.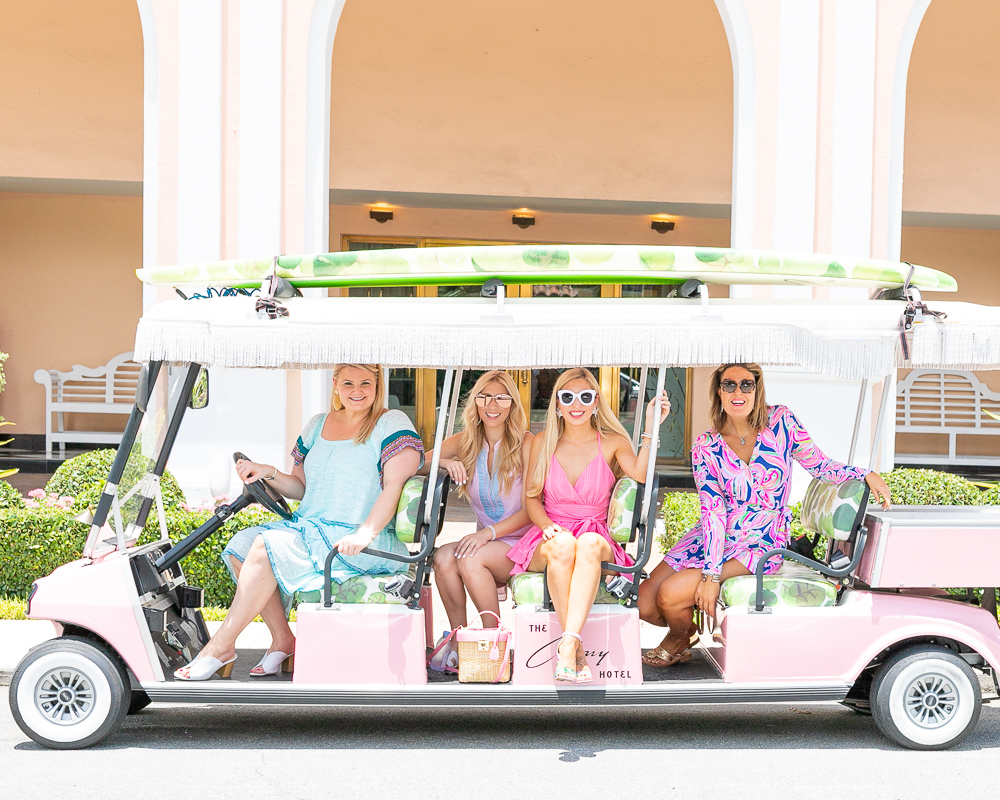 The hotel was just a 4 minute walk from Worth Avenue where you will find the best shopping and a wide selection of high quality restaurants. However, if you don't feel like walking the valet guys are more than happy to drive you for free around the island in either the pink and palm print golf cart, or the white decked out Escalade. Talk about luxury service!! There is also Evian water at every turn, they truly know how to keep a girl hydrated. The restaurants that we went to near by during our stay were Pizza Alfresco and Renatos. Both were Italian, but one is a bit more casual than the other. At Pizza Alfresco we had lunch and both the Lobster Salad and the Margherita pizza were amazing. At Renatos Sasha and I split a bottle of the Syltbar Prosecco and Ravioli. Then the girls and I headed over to Cucina for a fun night of dancing. That's the hot spot to go to for an evening out on the island.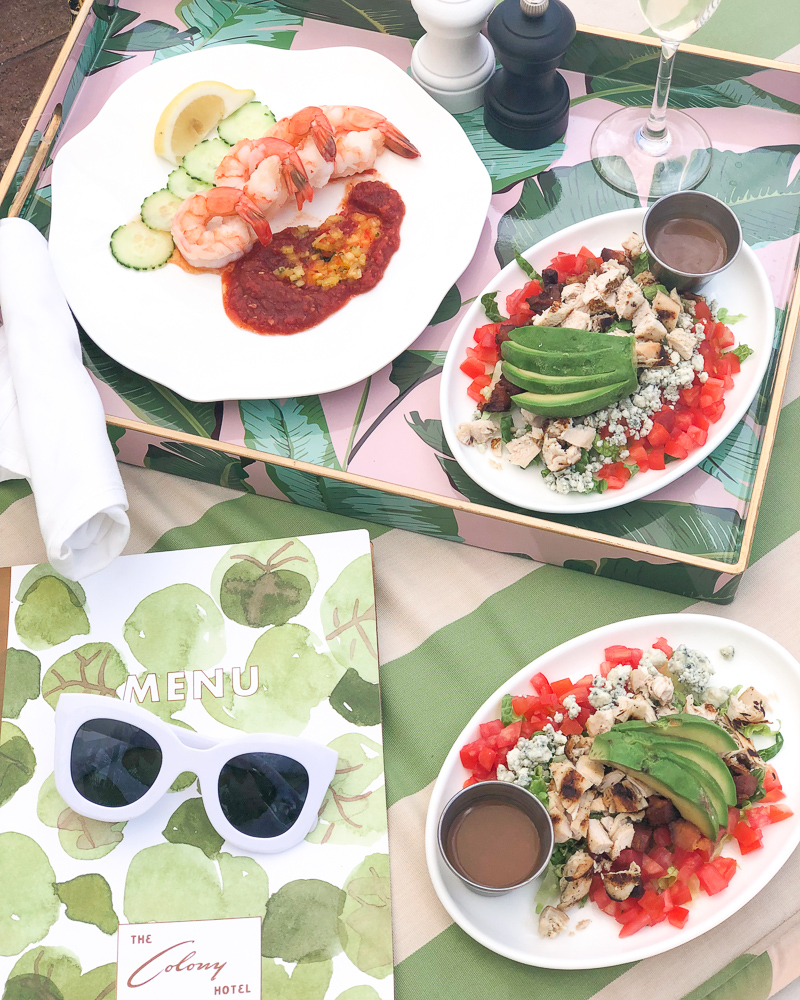 I went back again with my husband and the experience was just as fantastic. The second trip we stayed in a villa and I will say that if you are traveling with a group of 4, or more, or with kids, that you should get a villa. If you stay in a villa then you have free self parking and access to a private pool at the villas. They are across the street from the hotel and you still get all the amenities of staying in a guest room. There was SO much room in the villa it was amazing and the kids enjoyed having their own huge room and bathroom to themselves. Oh also walk in closets!! Since the hotel is walking distance to the beach we walked down with the kids to see the waves and let them burn off some energy. When they were tired we just had to call the hotel to have the golf cart come back and pick us up.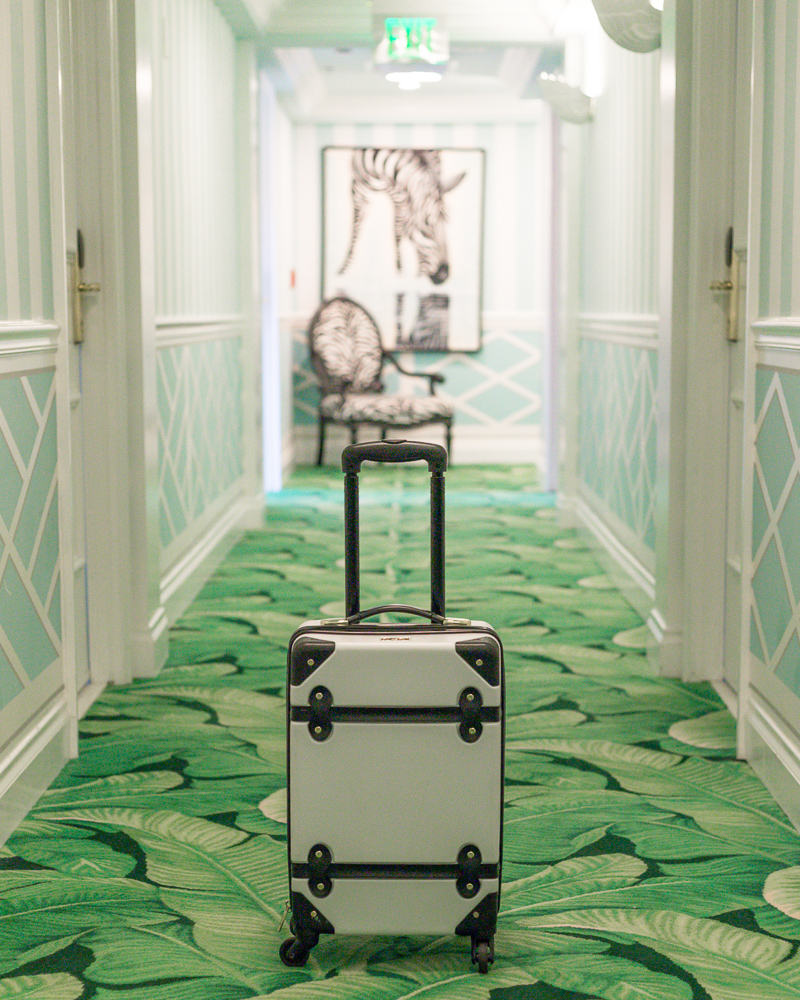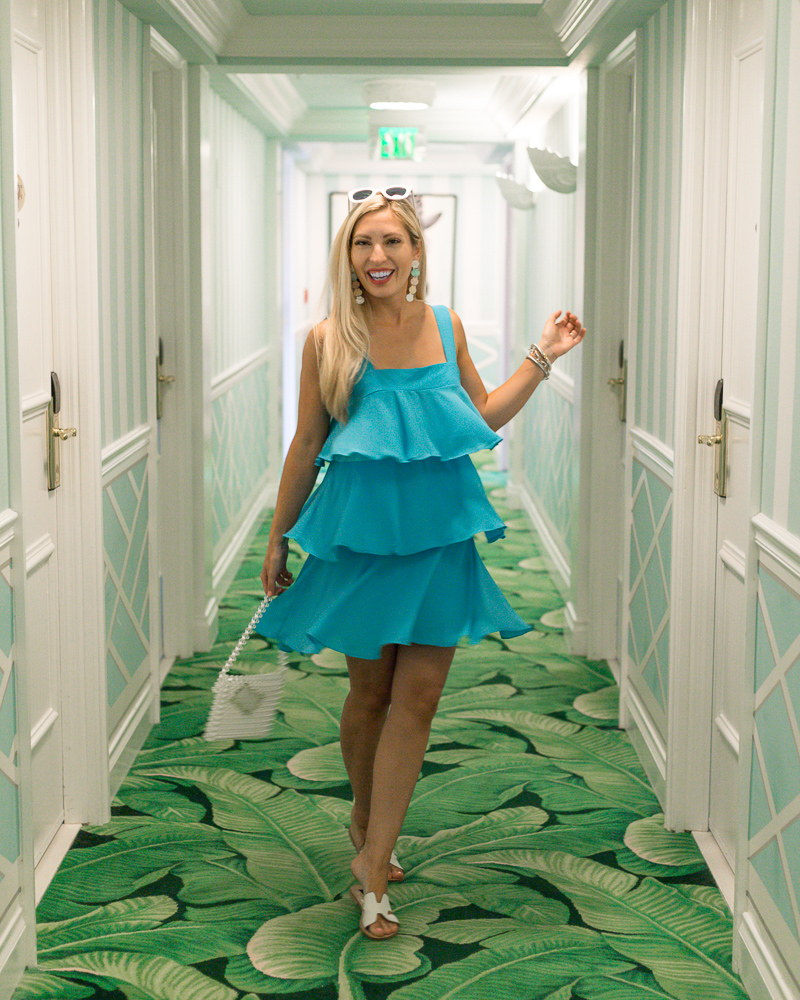 This is the best hotel in the Palm Beach area and I highly suggest booking a trip there for yourself. I will be going there year after year not just for the aesthetics, but the customer service, which is out of this world. Stay tuned, I will have a round up soon of all my Palm Beach outfits!
Xoxo, Nikki