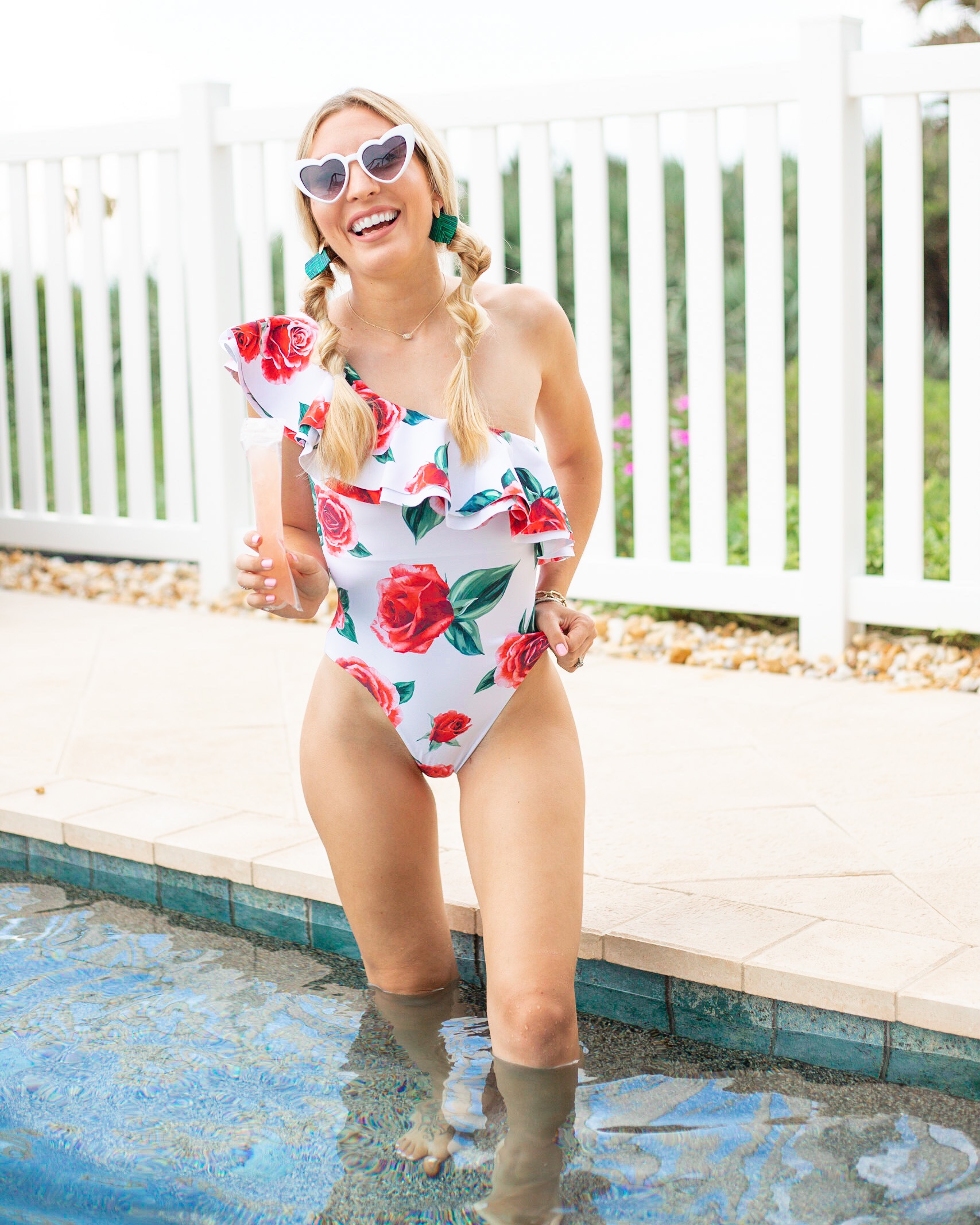 Sweet, Tart, and Delicious! These turned out wayyyyy better than I thought they would and they were even easier to make than I had imagined. That's a major win-win! Since Rosé is the wine of the summer, I felt it was only fitting to put it into popsicle form. My mother in law had gotten a random assortment of all natural wines and had way too many bottles of Rosé, so this was a wonderful way to make use of them. I added a few different flavors of lemonade and a dash of gin and limoncello depending on the batch. I even created some mocktail ones for the kids. Now I have a freezer full Frosé Lemonade Popsicles and you could too!
These are not only great for summer, but would make the perfect treat for a bridal shower, bachelorette party, or a girls afternoon poolside. Mix them up the day before, freeze, and enjoy.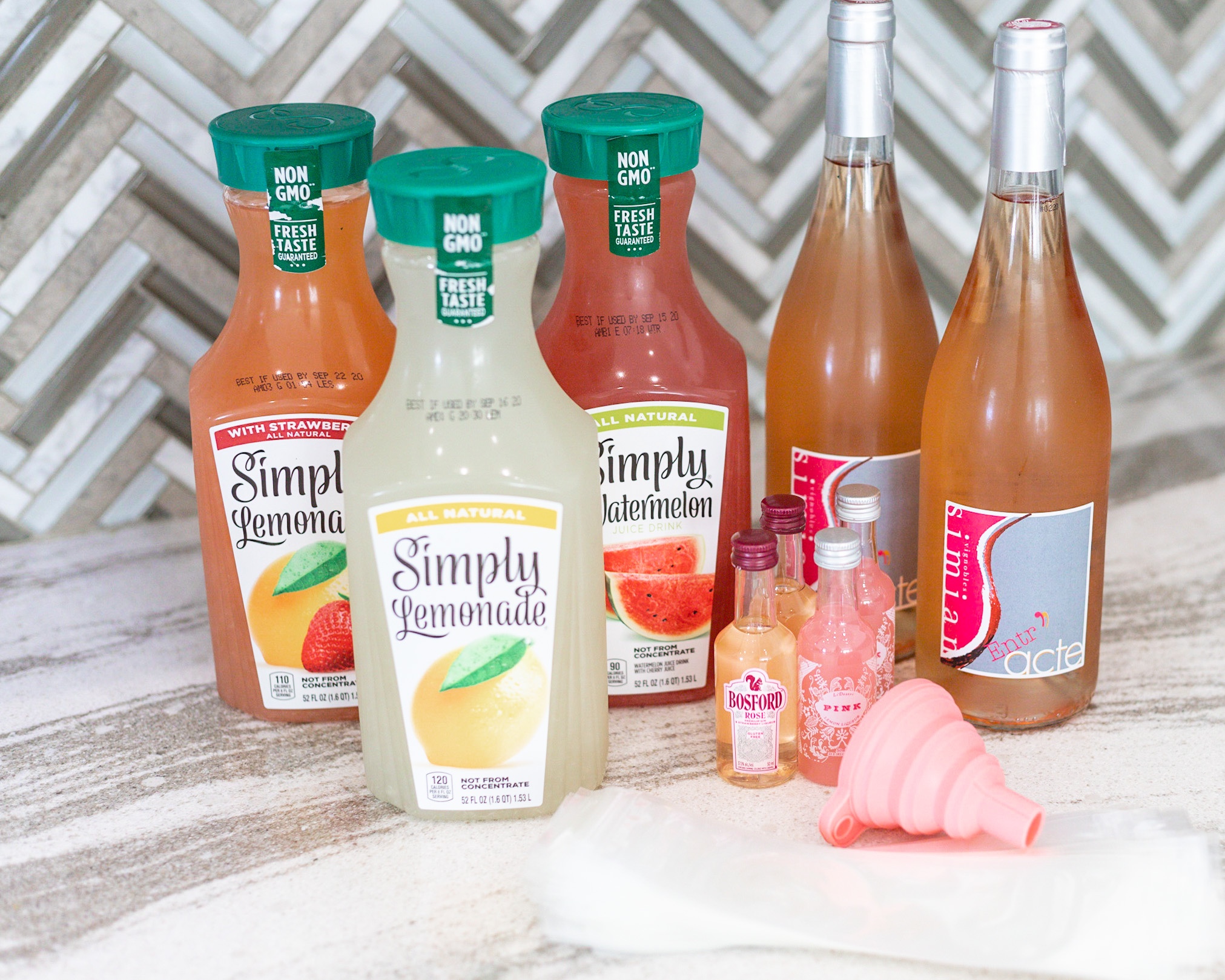 SUPPLIES:
Rosé of your choice, or Welch's Sparkling Rosé
8″ x 2″ Popsicle Bags (the ones from Amazon come with the funnel!)
Simply Lemonade, I used Original, Strawberry, and Watermelon
1 oz bottles Rose Gin, or Pink Limoncello (optional)
Measuring bowl and cup
ROSÉ-SICLE DIRECTIONS
COMBINE INGREDIENTS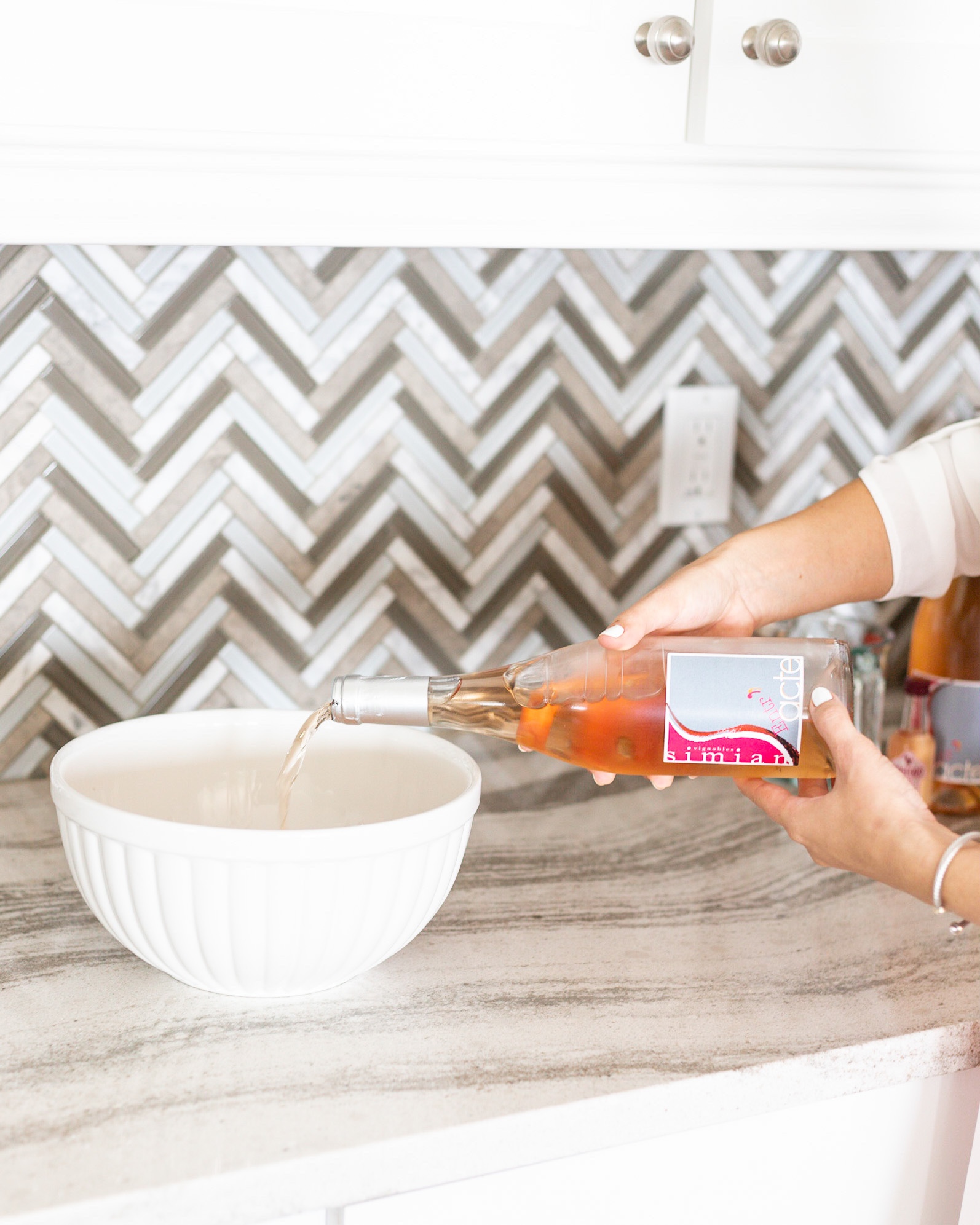 Combine the three ingredients in a bowl. I mixed a non-alcoholic batch first for the kids, and then afterwards mixed up the alcoholic batch.
FILL THE BAGS + FREEZE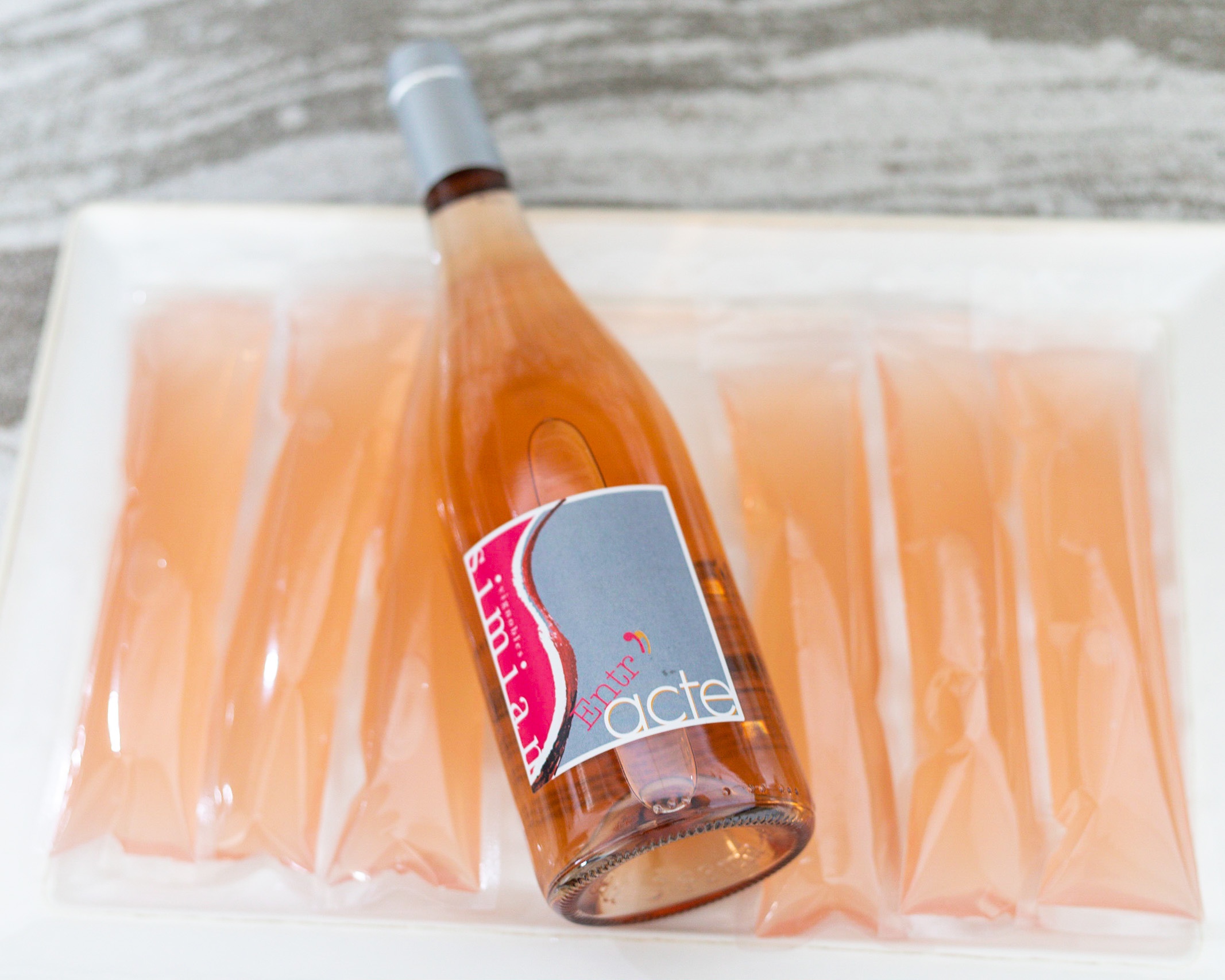 Using the funnel that comes with the disposable popsicle bags, fill each one to the fill line about a finger below the seal, close and freeze! Most freezers have wire shelves, so I suggest putting them on a baking rack to freeze evenly.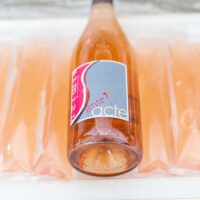 Print Recipe
Frosé Lemonade Popsicles
Sweet and tart wine popsicles for summer.
Ingredients
1

Bottle

Rosé

Mocktail version use Welch's Sparkling Rosé

2

Cups

Lemonade

50

ML

Gin, or Limoncello
Instructions
Combine all three ingredients in your bowl. Split the portions in half if you want to use two different juices.

Funnel the mixture into your 12 popsicle bags, lay flat, and freeze at least over night.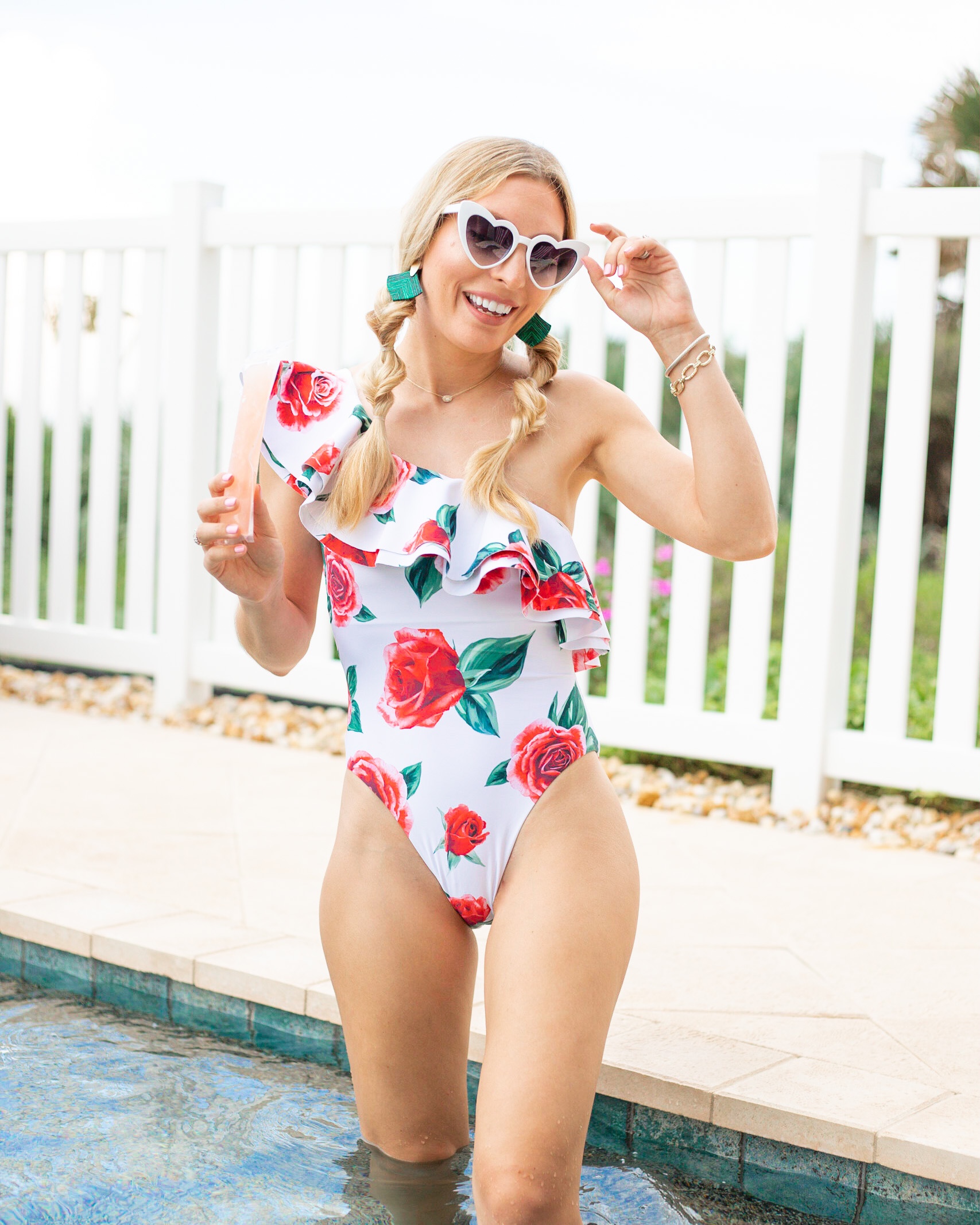 You may not have a large group that you need to make a batch of these for. But, if you are looking for a refreshing way to use up half of the weekend bottle of Rosé, then whip up a batch for you to enjoy as you read a book in the shade of your patio.
Xoxo, Nikki