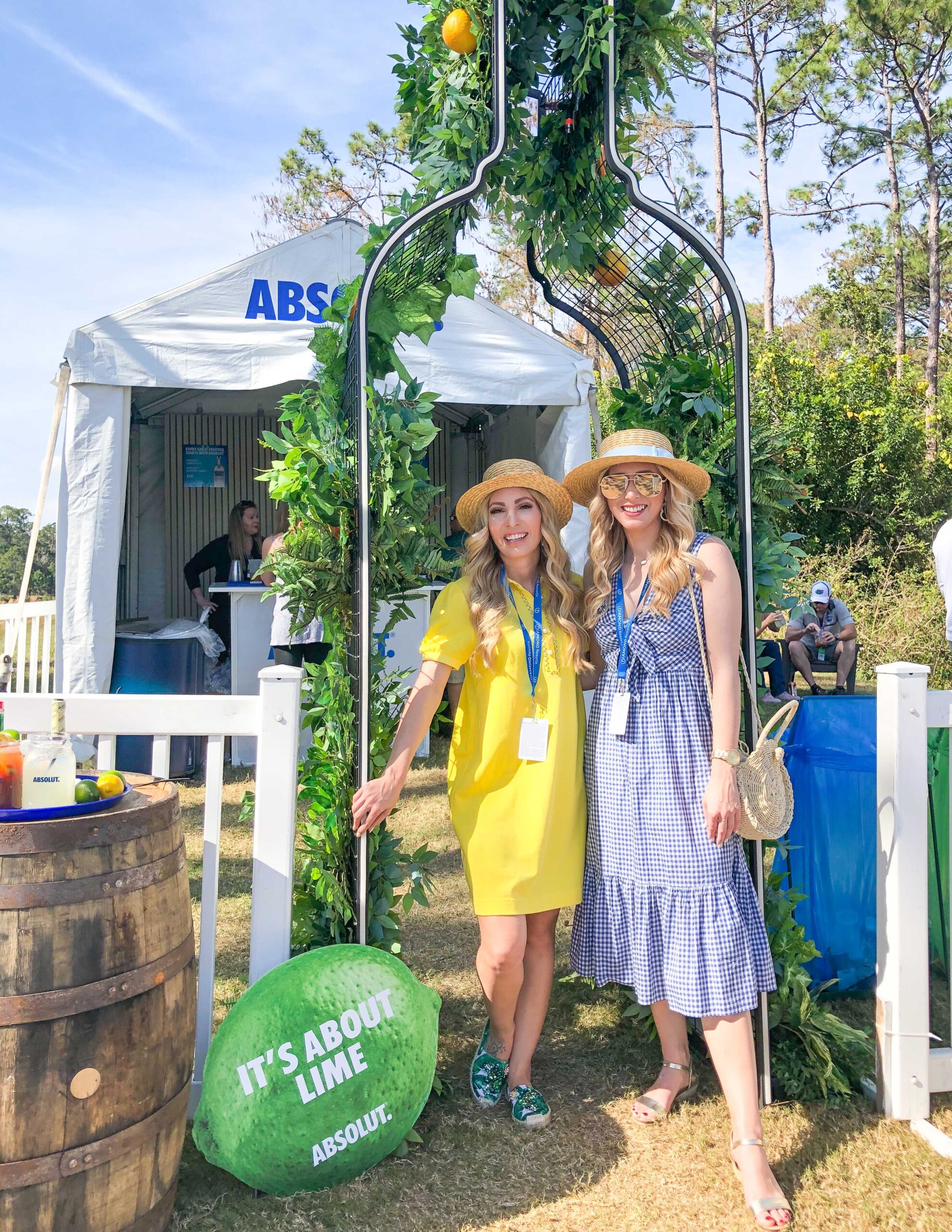 Last weekend my best friend Sasha and I had the pleasure of attending an LPGA Tournament of Champions thanks to Diamond Resorts. It was a fantastic week full of many fun activities, not just golf. We were able to see two amazing country musicians in concert, Lee Brice, and Cole Swindell. Plus meet a few pretty cool celebs like Jack Wagner, Alfonso Ribeiro, and Willie Rob. It was golf rounds during the day played by both the female pros and the celebrities, and then dinners/events in the evening for everyone including the sponsors to unwind. Sasha and I were only able to make it out during the day on Saturday to watch everyone play, but we got to see many people hit some great shots off the final tee, hole 18. While we were determining what to wear to all of these events for the week, the one major question Sasha had for me was what to wear as a golf tournament outfit.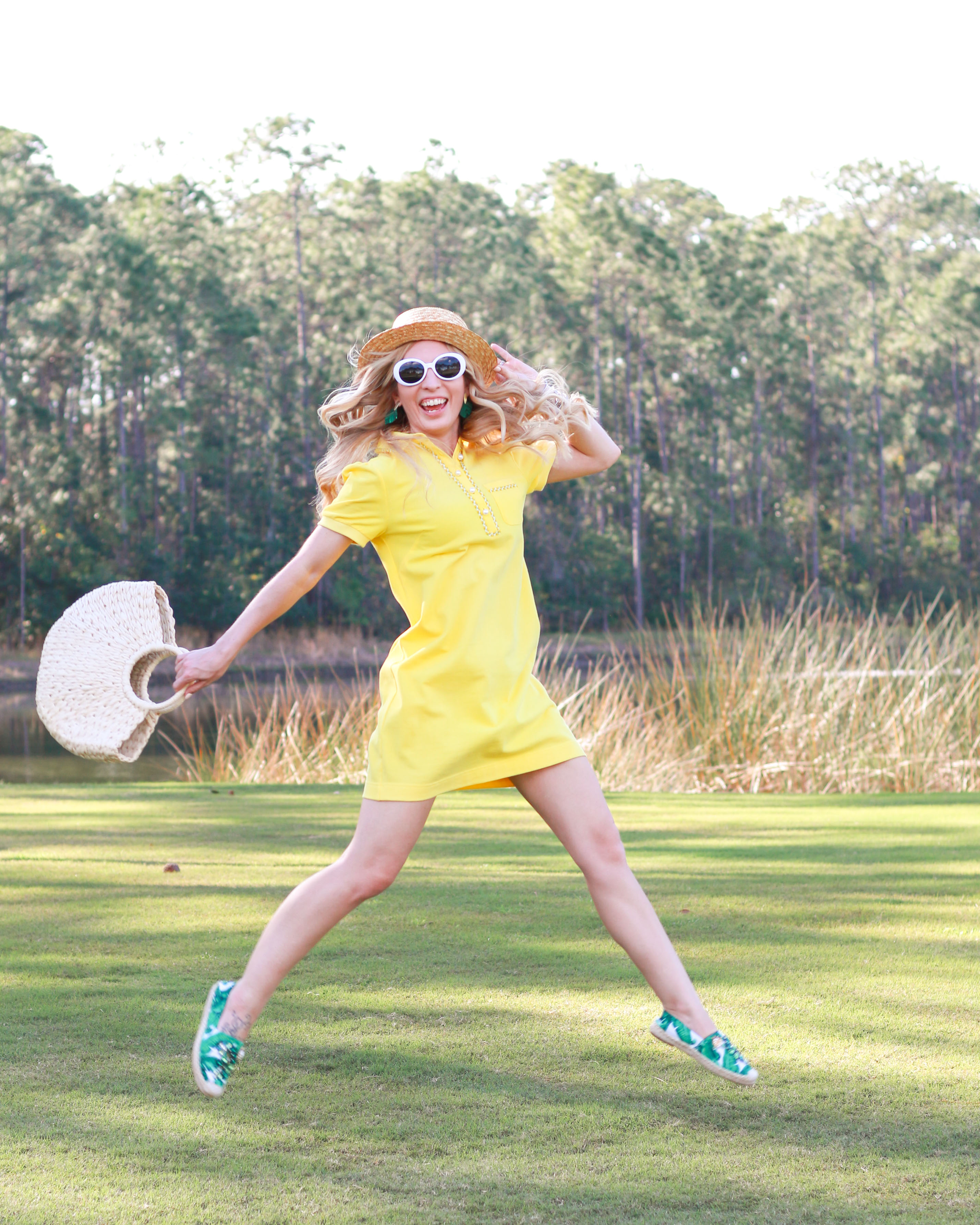 This made me realize how little info there is out there for us women on what we should wear as a spectator for golf. I have already had some experience in this since last year I went to Bayhill for the Arnold Palmer Invitational and my husband and family members play golf. I had plenty of actual golf attire, but ya'll know my love for fashion, so I wanted to wear something different. Plus, I wanted to wear something that ladies would want to wear that don't play golf.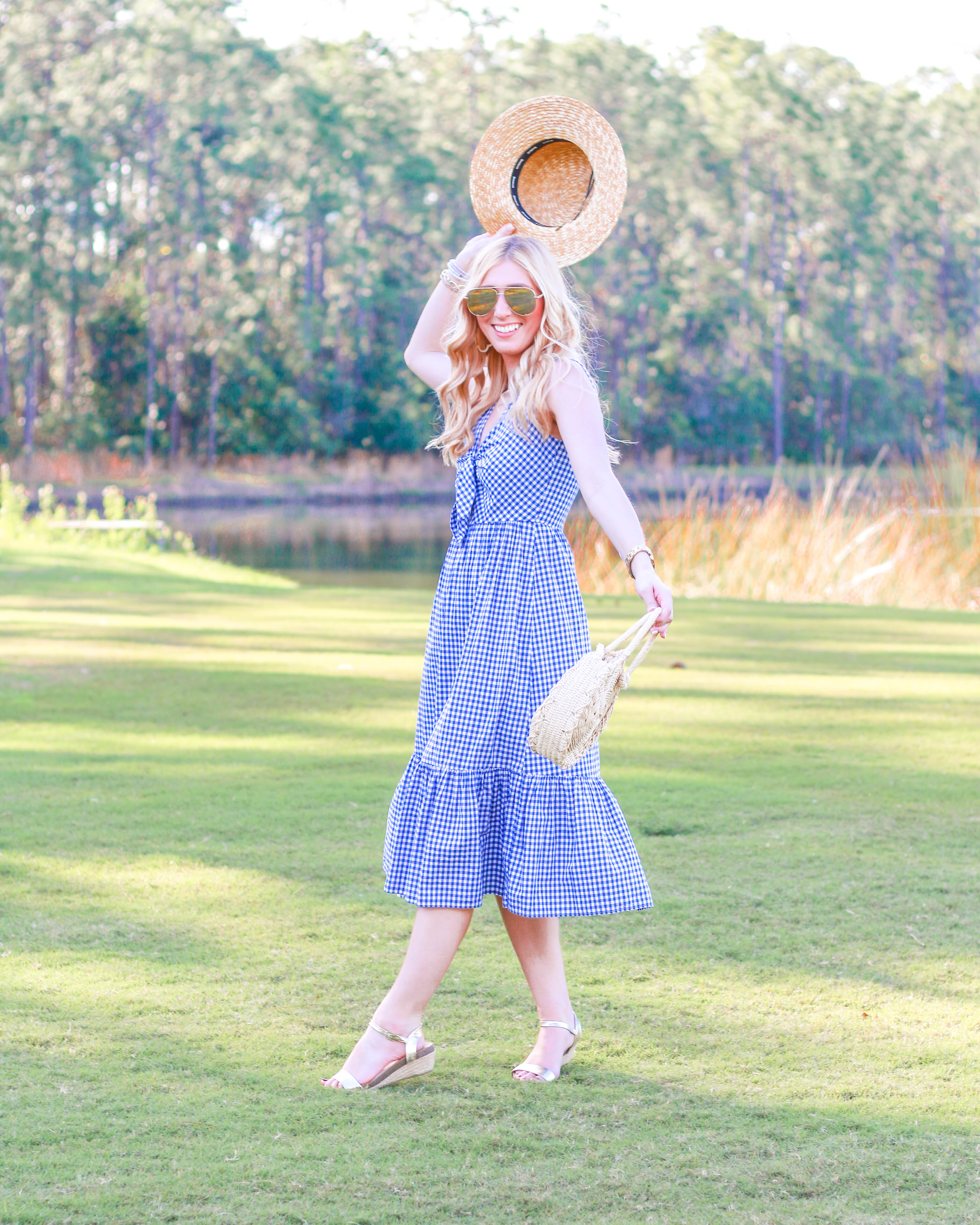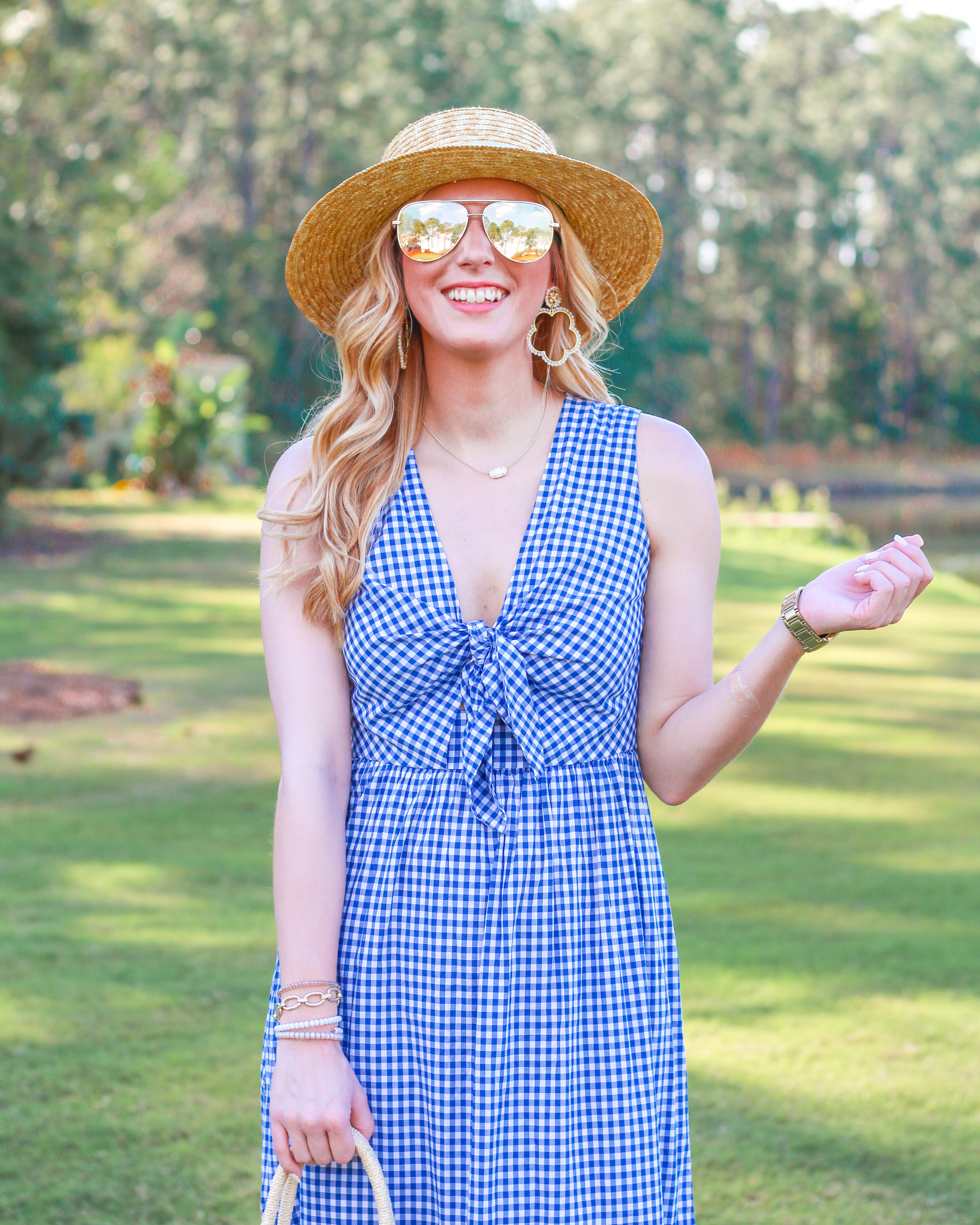 Sasha and I both decided to sport sundresses for the day. Hers was from Rent the Runway, the designer is one of my faves, Shoshana. It's a great length for watching golf because you don't have to worry about where you stand on a hill if someone can see up your skirt, plus if you need to sit down on the grass you won't worry about flashing anyone. Hey those are major pluses for us ladies, though you can always wear some bike shorts under your dress as well. Sasha paired her dress with some gold wedge sandals. They weren't too high that way they were comfortable enough for walking, but no heel, so that she wasn't sinking into the grass. She also wore a cute wide brim straw hat from Tenth Street Hats to keep the sun off her face and a small straw bag which met the size regulations as a spectator.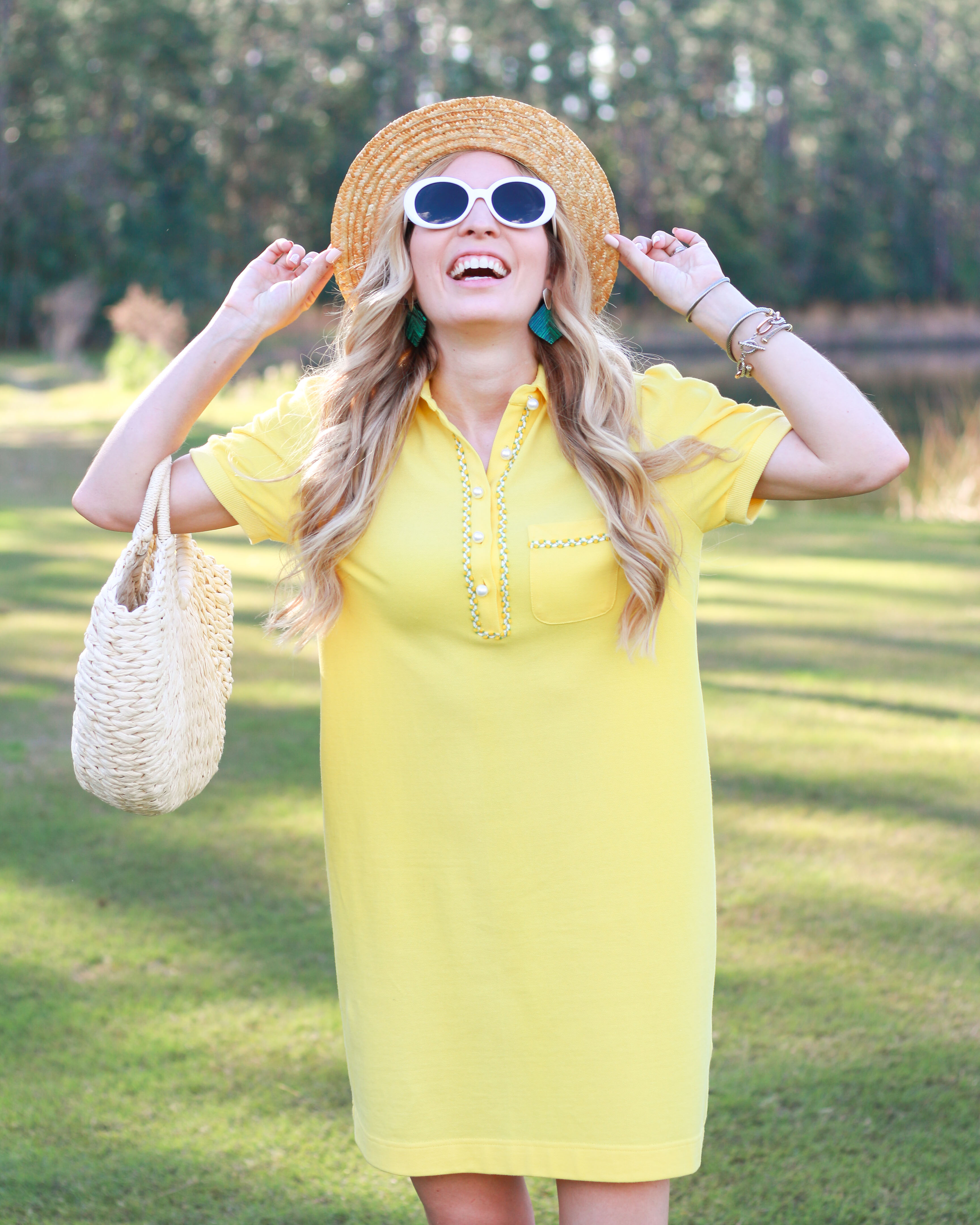 My sundress was by August Morgan and I picked it up from a local boutique in Winter Park called The Grove. It's a great dress because it's such a fun bright color for being outdoors and it's a polo dress, which just screams golf tournament outfit! I paired it with some fun espadrille flats which were comfortable for walking around and a straw sun hat to keep the sun out of my face. I happened to be able to carry in a larger straw bag because I was there as media, but if I had been there as a regular spectator I would have brought a fashionable clear tote, or purse.
ITEMS TO WEAR:
Button down shirts
Sun dresses
Golf skirts/shorts
Khakis
Windbreaker
Collared shirts
Loafers/Flats
White tennis shoes
Dressy Sandals
Wide brim hats
Bags 6″ x 6″
Clear bags/purses 12″ x 6″ x 12″
ITEMS TO AVOID:
Graphic tees
Tube tops
Spandex
Jeans (this has a fine line because I saw a lot of people wearing jeans, or jean shorts, but I personally wouldn't choose to wear jeans to a golf tournament)
Heels
Ripped clothing
Golf cleats (Only the golfers playing should be wearing actual golf shoes)
Gym shorts
CHIC GOLF TOURNAMENT OUTFIT IDEAS
Here were some great outfits that we spotted throughout our day of watching golf. These lovely spectators allowed us to take their photos and share their fashion choices with all of you. I hope their outfits give you a bit of inspo for the next time you plan on heading out on the golf course to watch a round, or two.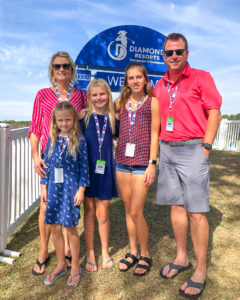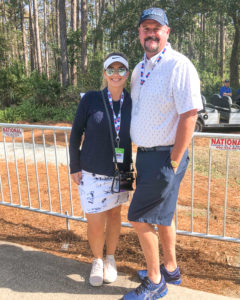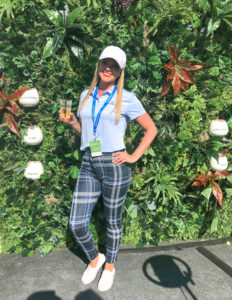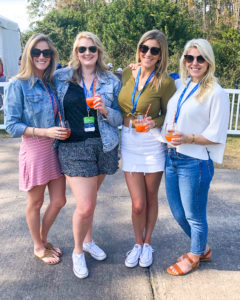 So who won the Diamond Resorts Tournament of Champions you may wonder?! Well there was one Pro winner and one Celebrity winner. The female professional winner was Eun-Hee Ji and the Celebrity winner was John Smoltz. They both played a great game and it was very exciting to watch everyone play at The Four Seasons, which is a gorgeous course. I definitely suggest going next year!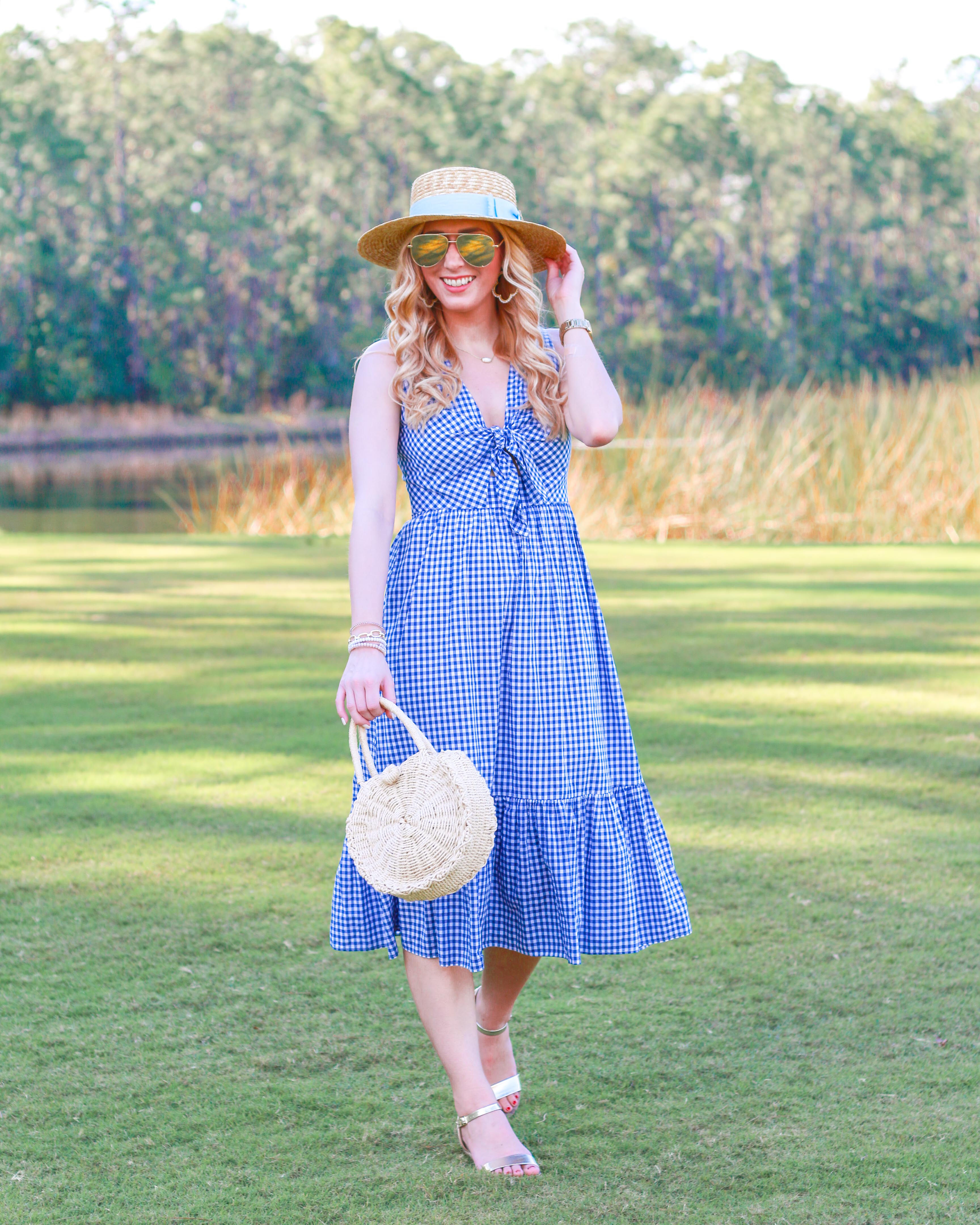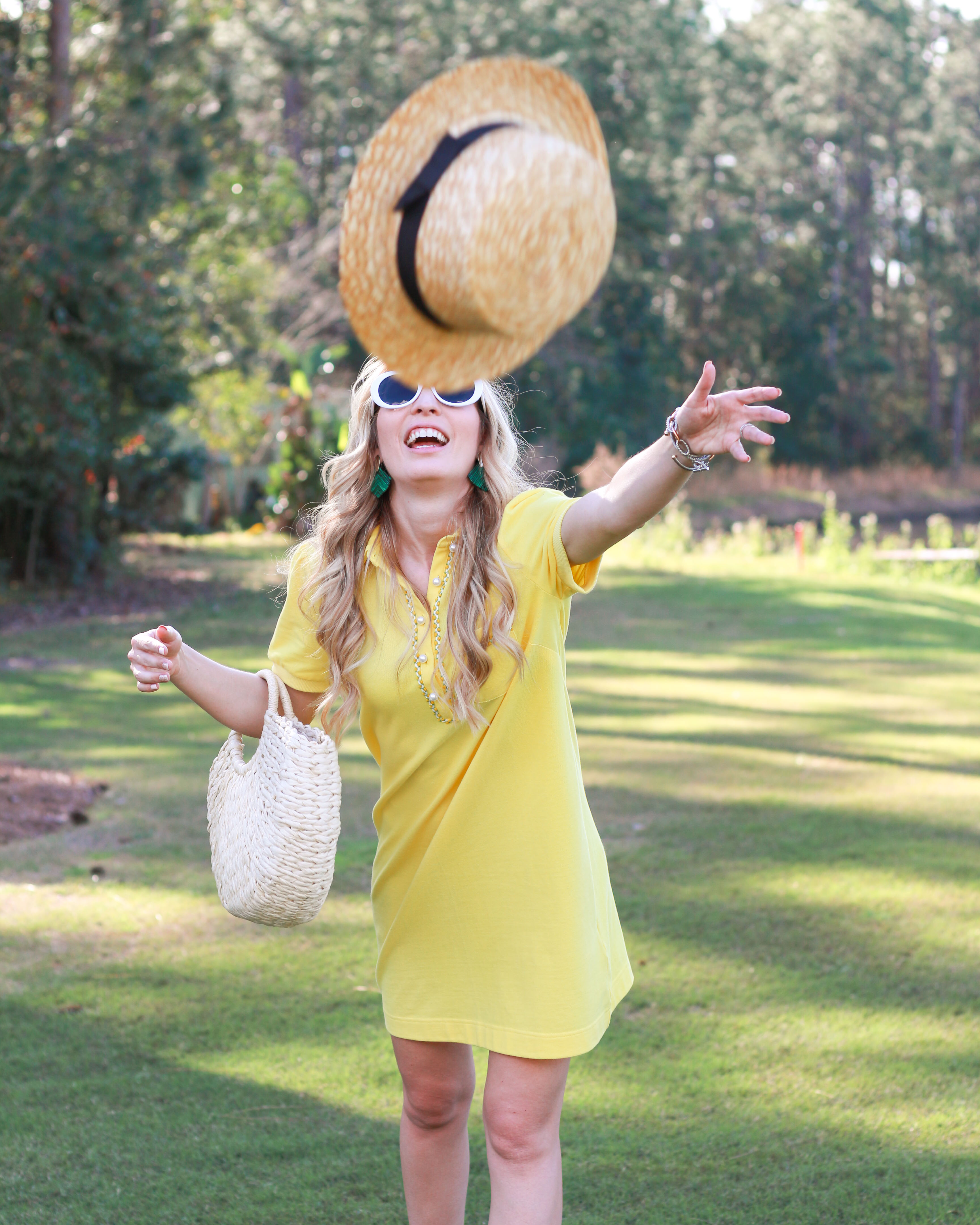 SHOP THE POST:

Xoxo, Nikki