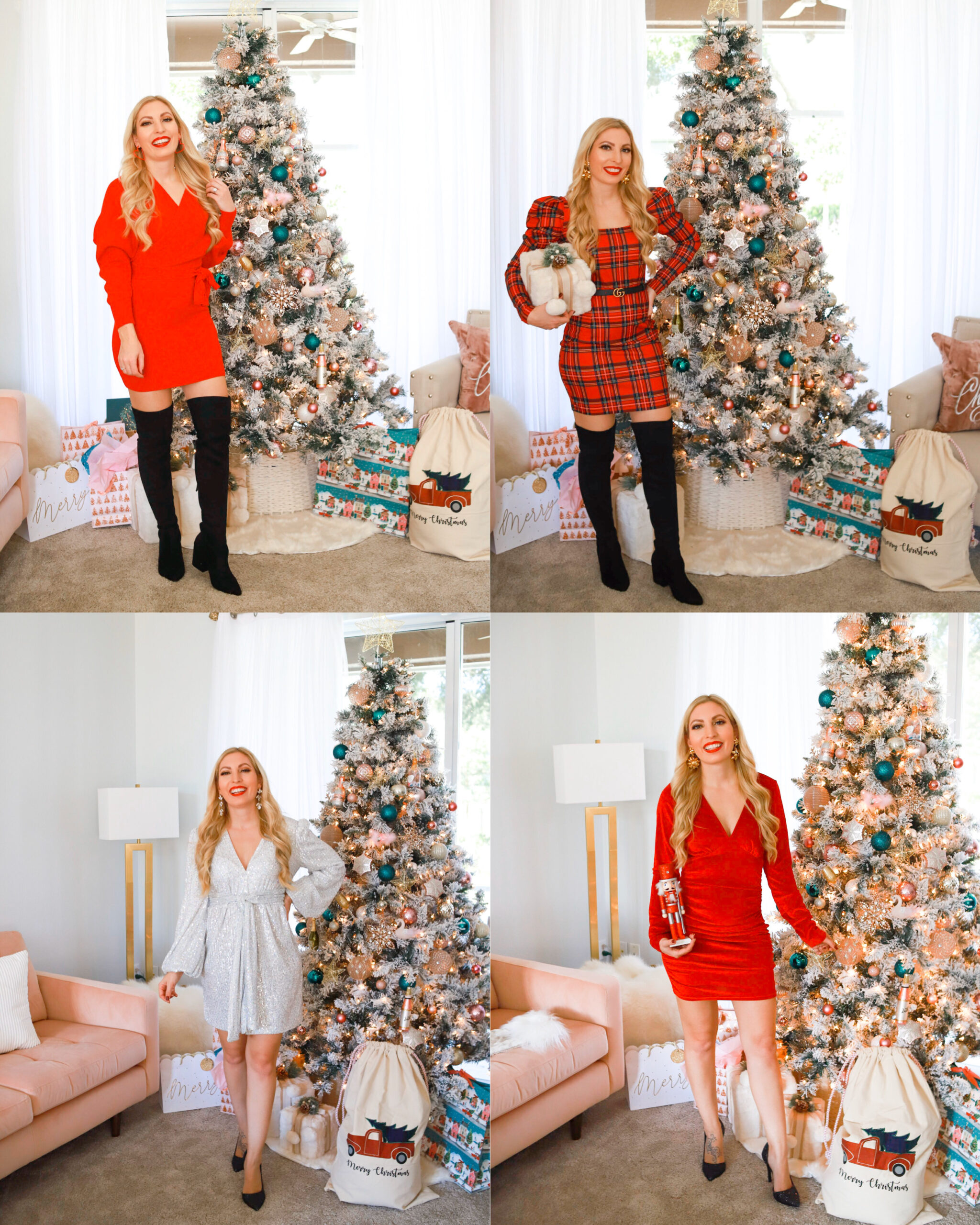 Yay it's that time of year again! Holiday parties, family photos, and dressing so glam. I love dressing up for the holidays. Today I wanted to share some super cute and affordable outfits from Shein that will keep your wallet full enough for your wardrobe and Christmas gifts. These are great outfits for Christmas, Hanukkah, and New Years.
I feel like this time of year is so busy and if I don't think ahead, then I don't end up having outfit options for social events, work parties, festive dinners, ect. Sometimes you don't want to be that person wearing the same dress two years in a row, so I'm here to save the day with a few styles from Shein.
First up is this amazing plaid dress that's under $25. I paired it with some black pumps (sequin makes it more fun), and a simple initial necklace. This necklace could actually make a great stocking stuffer too!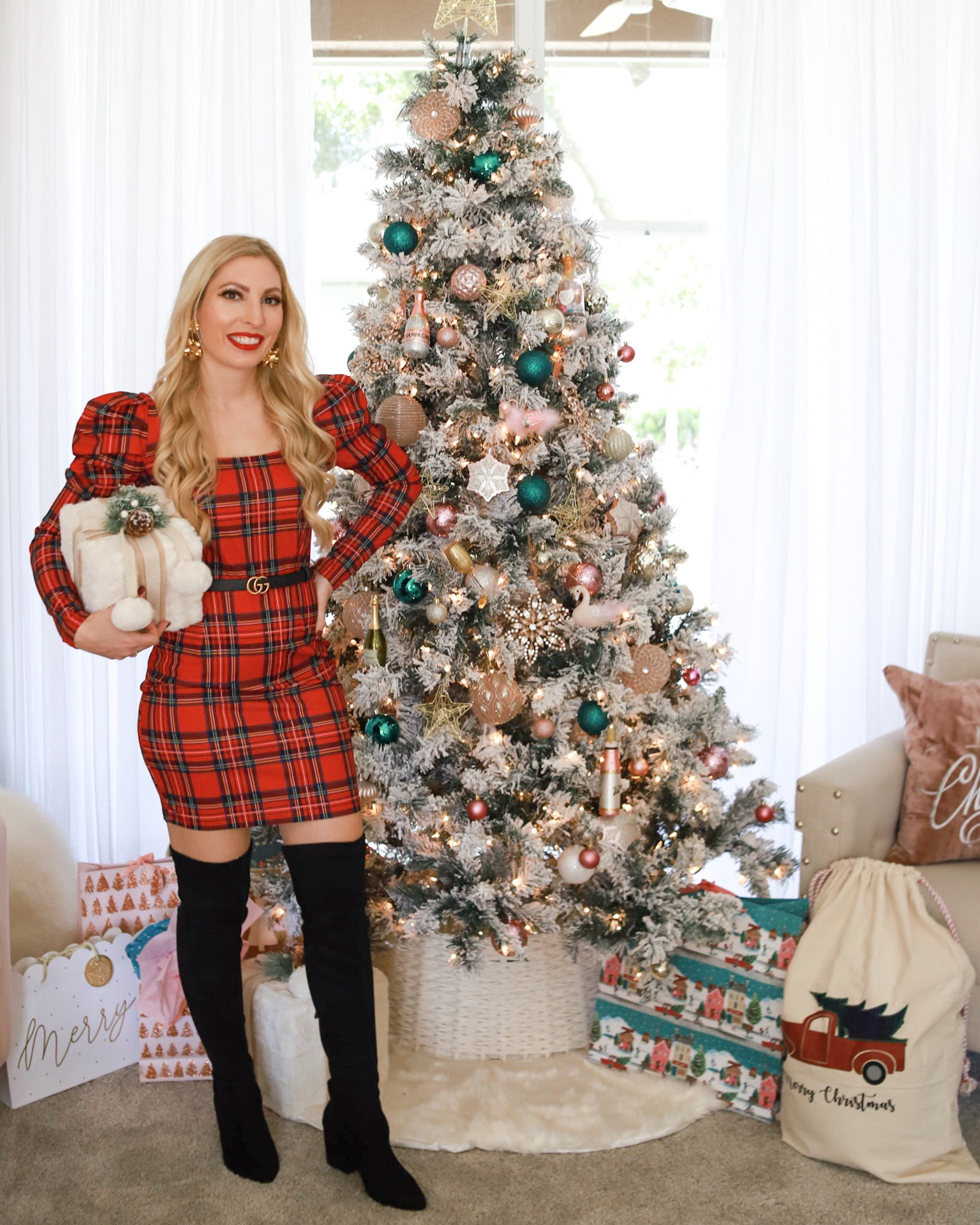 Next is this glittery silver dress. It kind of has a wrap look, which is great on every body type. This is perfect for festive parties and for New Years Eve.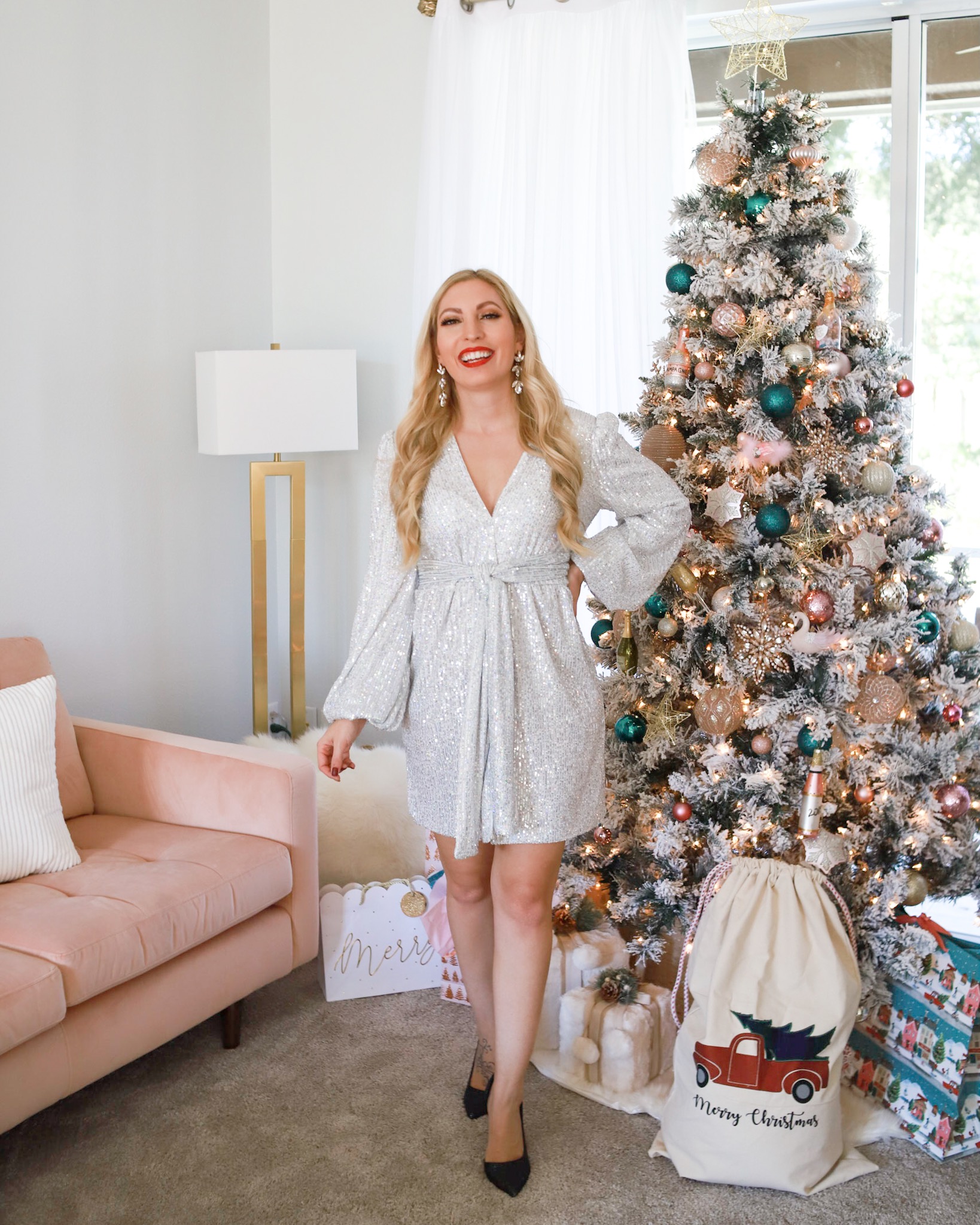 I love this emerald green pleated skirt because it's high enough to wear with a cute high waisted top and long enough to keep your legs warm in the cold weather. This is my twirling outfit and you know how much I love pieces I can twirl in.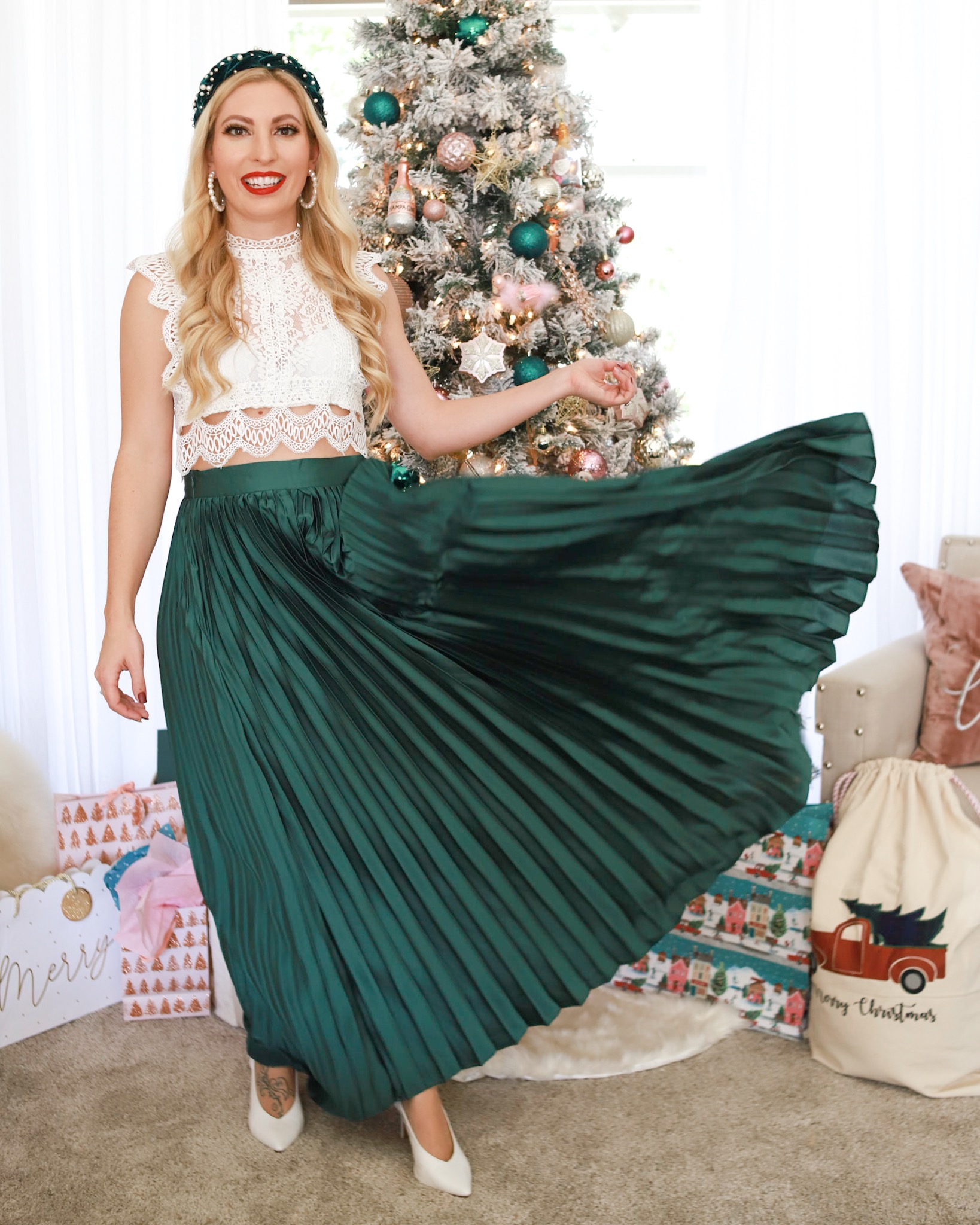 This velvet dress comes in two colors and is super comfy! It's so stretchy so you can still be comfy when you are stuffing with food.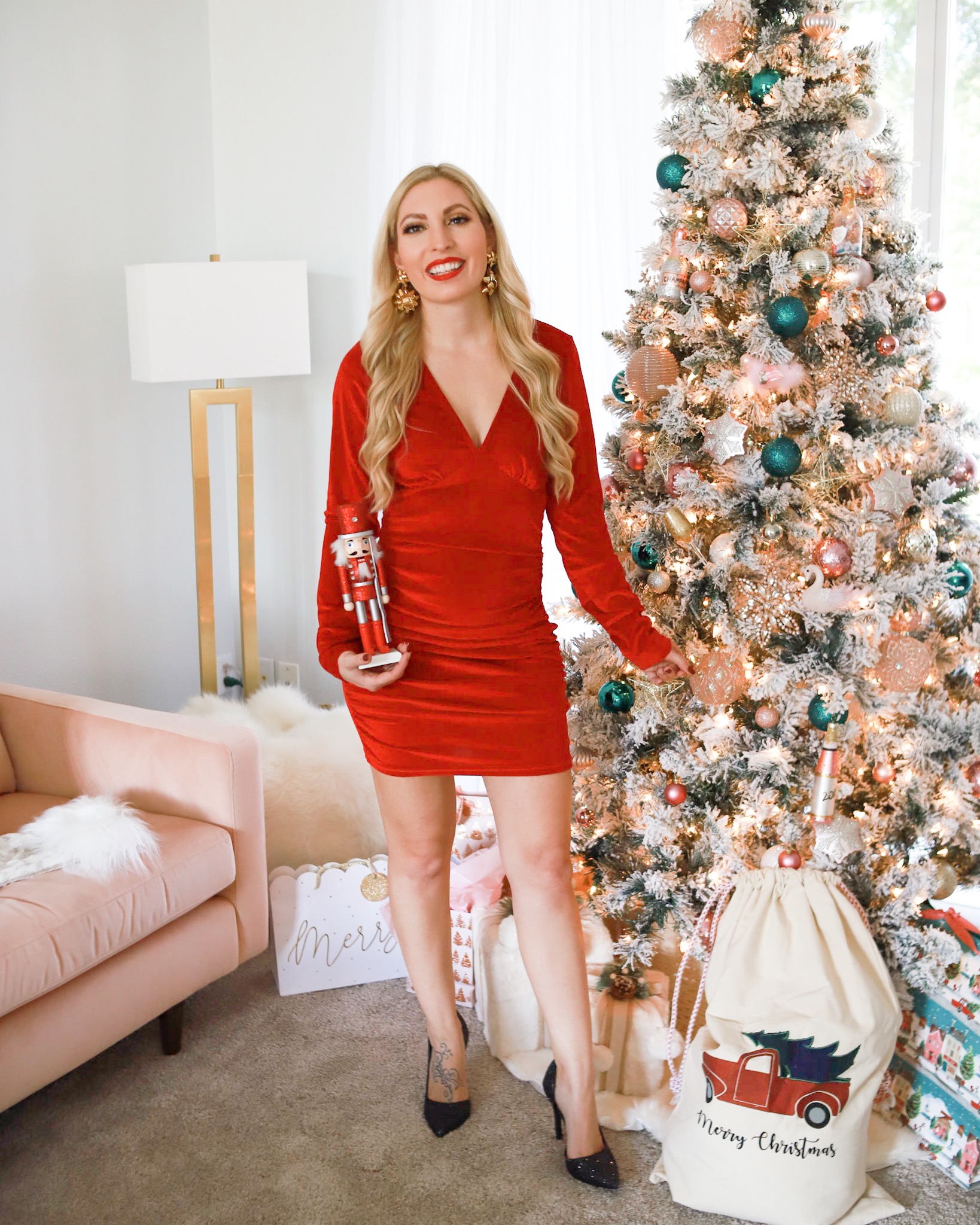 This sweater dress can be dressed up, or down. It's less than $30 and is one of my favorite pieces this winter.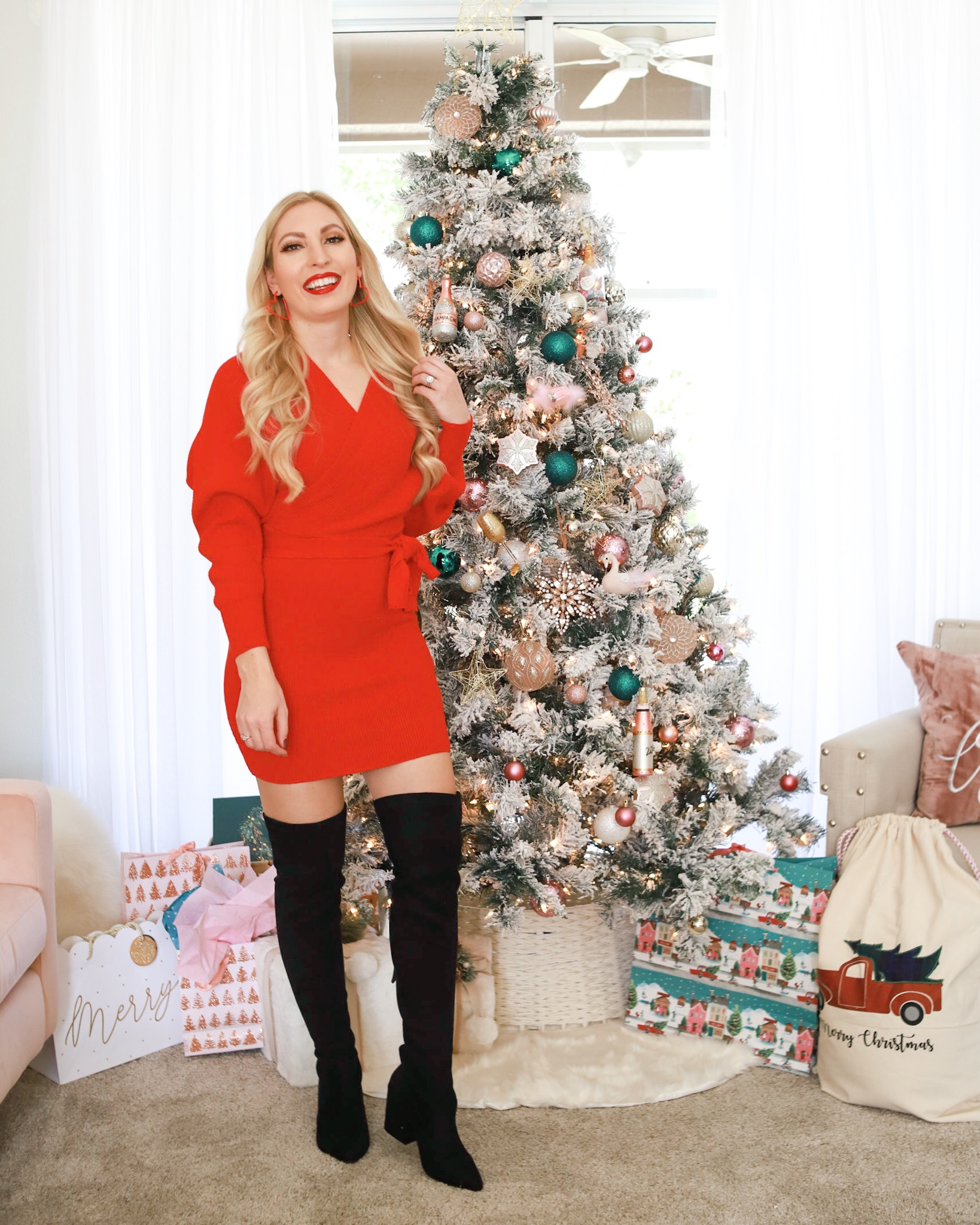 You can check out my video of the whole try-on session on IG TV. This will show you a full 360 of how all of these items fit. I shared my sizing above and for reference I am 5'4″, weigh 115 lbs, and am a size 32B.
Which outfit from these is your fave? I think that I'm going to wear the silver sequin dress for New Years. You can use my code BF19890 to get 15% offmy video your purchase during the sale at Shein.
Xoxo, Nikki