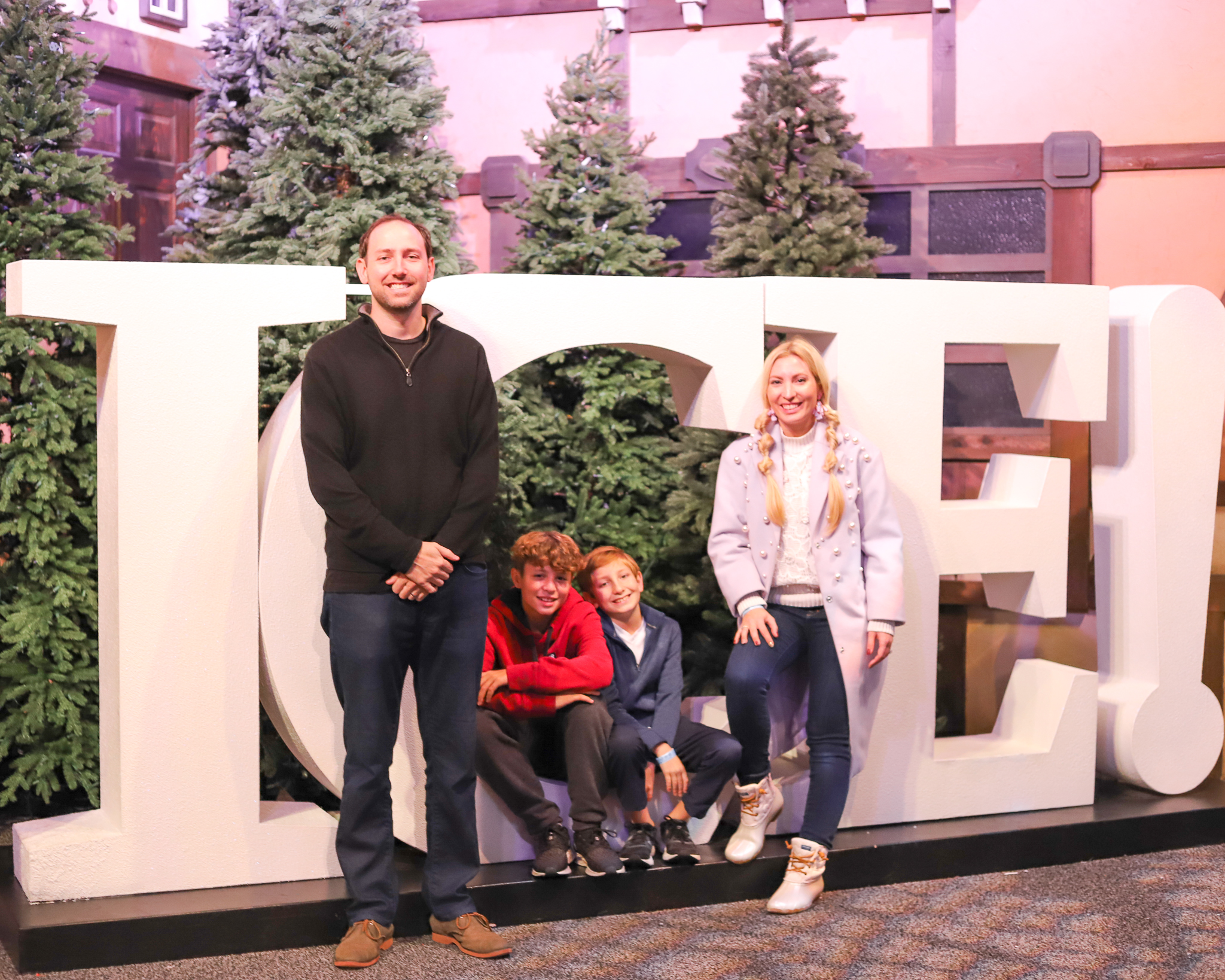 This post is sponsored by Balsam Hill & Gaylord Palms as I was gifted tickets to ICE! and products from Balsam Hill for my home. However, all opinions and advice are 100% my own.
Ice, Ice, Baby! It's that time of year again, man does it fly. We are only 15 days away from Christmas and with the kids going on break soon it's time to find things to do as a family. Well, this is one of the best ways to celebrate the holiday season. ICE! is back at the Gaylord Palms Orlando and this year it's featuring The Polar Express. The magical experience started on November 25th and will run all the way through January 5th. There is still plenty of time to go marvel at more than 2 million holiday lights and acres of magnificent decorations. Plus, there are spectacular holiday activities and events that are sure to get you in the spirit of the season. Use this as your reason to create long lasting family memories this year.
A lot of times people think this is a super expensive experience and that you have to plan to be there from open to close in order to experience everything. I think that you have to look at all the different activities/experiences and determine which items line up within your child's age group. Here is my itinerary for a 5.5 hour day with a 9 year old and a 13 year old.
5.5 HOURS AT ICE! GAYLORD PALMS ORLANDO
We visited the Gaylord Palms on a Sunday afternoon making sure to feed the hungry kids before we went. We weren't sure at first what kind of options there would be for snacks and drinks. I will say to have a full meal if you don't want to eat at one of the restaurants, but there ended up being so many great snacks and a full bar.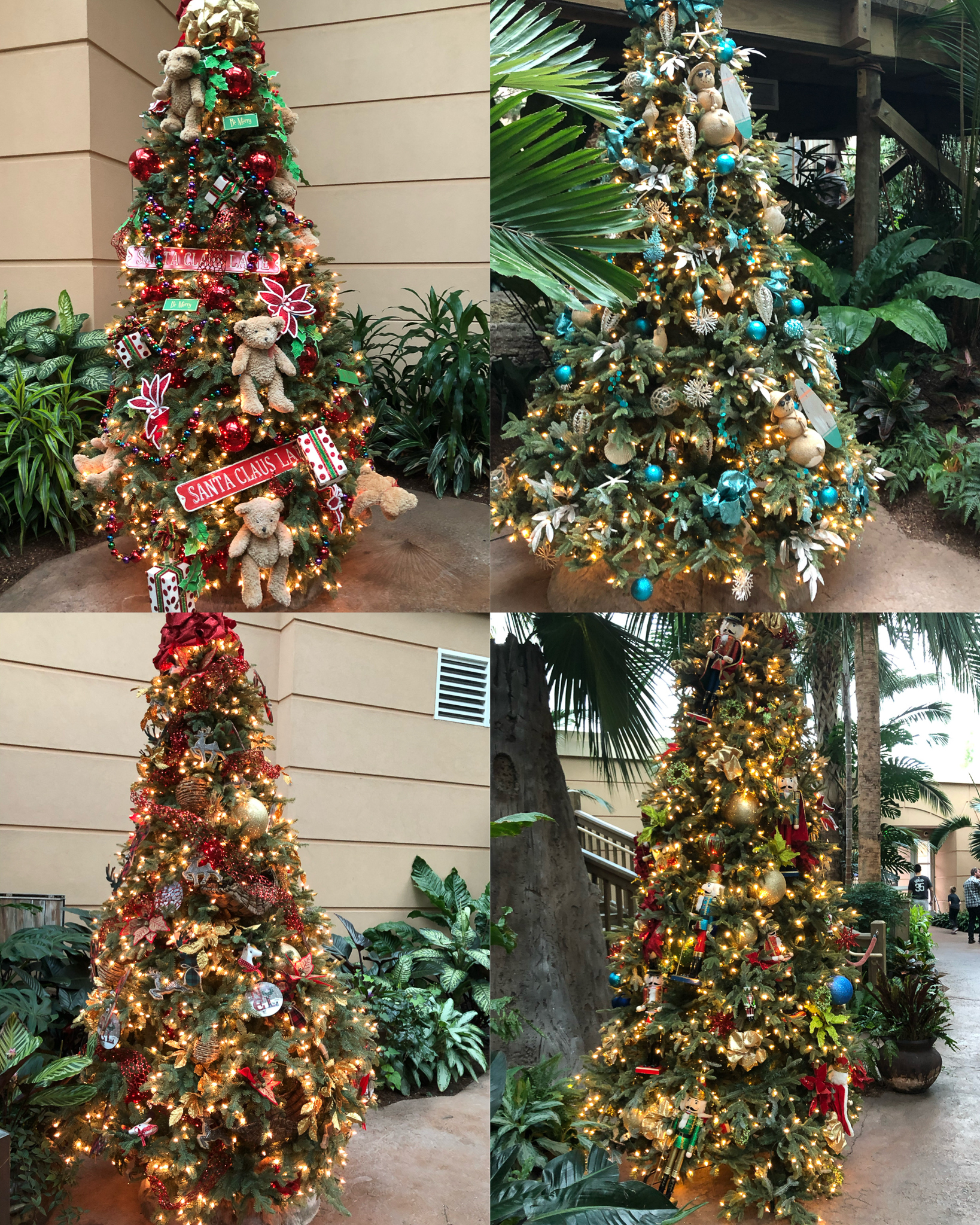 CHRISTMAS TREE TRAIL – 1:30 PM
The very first thing you do when you arrive in the hotel lobby is to walk through the atrium to get to the area where the ICE! event is held. Through the atrium are all different Balsam Hill trees decked out in different themes. This is a great area to get ideas for decorating your own tree and to take family photos next to. My favorite trees were the toy shop tree and the ginger bread tree. I personally love Balsam Hill trees, my mother in law just got a new one this year and how realistic it looks is uncanny. Balsam Hill sent me some decor for my tree and front porch and the quality is so amazing. I can see why people are repeat customers year after year. You can check out my instagram post if you want to see how you can bring some Balsam Hill decor home with you.
MRS. CLAUS' CHRISTMAS TRADITIONS – 2 PM
The next stop we made once we entered the winter village near ICE! was to visit Mrs. Claus. This is a great way to get the kids to sit down and learn a bit about Christmas traditions. Mrs. Claus and her helpful elf read you a Christmas story and sing songs while you eat some milk and cookies. My boys said the cookies were super good and the chocolate was nice and gooey. Even my 13 year old chimed in when they started singing Jingle Bells. The elf was so funny and Mrs. Claus was so sweet and very realistic. It's a magical experience no matter the age.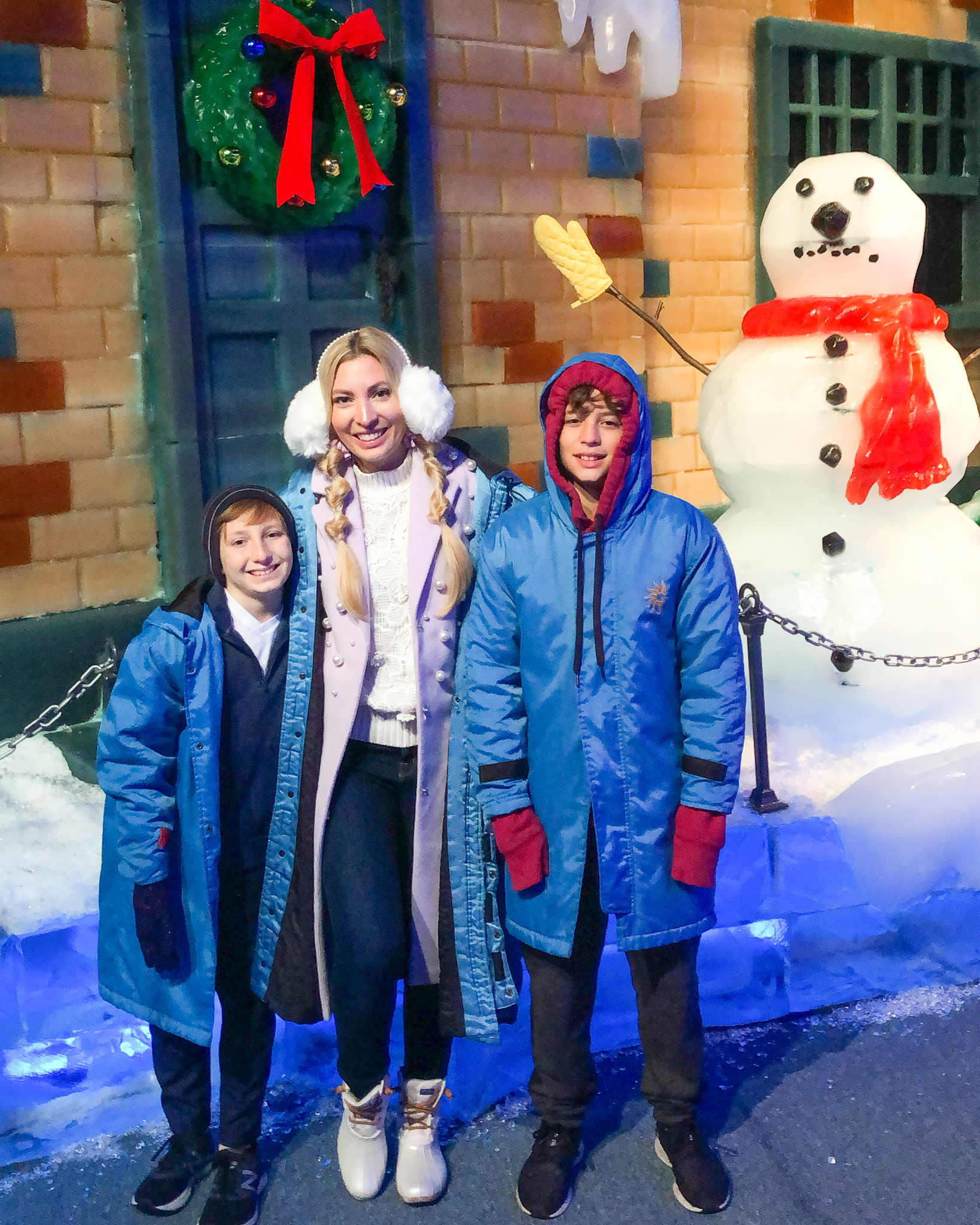 ICE! FEATURING THE POLAR EXPRESS – 2:30 PM
All aboard the Polar Express! This is one attraction you don't want to miss. 30 ice carvers came from China to carve thousands of pounds of ice for 30 days. There was clear ice, clouded ice, and colored ice. It's amazing what these artisans can do. You walk into a magical land where you can sit on ice chairs inside the Polar Express and then move through different scenarios of the train including the giant engine itself. Then there is a huge ice slide that you all can get in line to slide down. Beware though it's 9 degrees inside so be sure to bring gloves and a hat. There are warm parkas there that they will give you to wear inside to stay warm. This also helps with sliding down the ice slide. You make a full loop inside the attraction where you will see so many neat scenes carved from ice. I suggest planning for 30 minutes to an hour to be inside of here.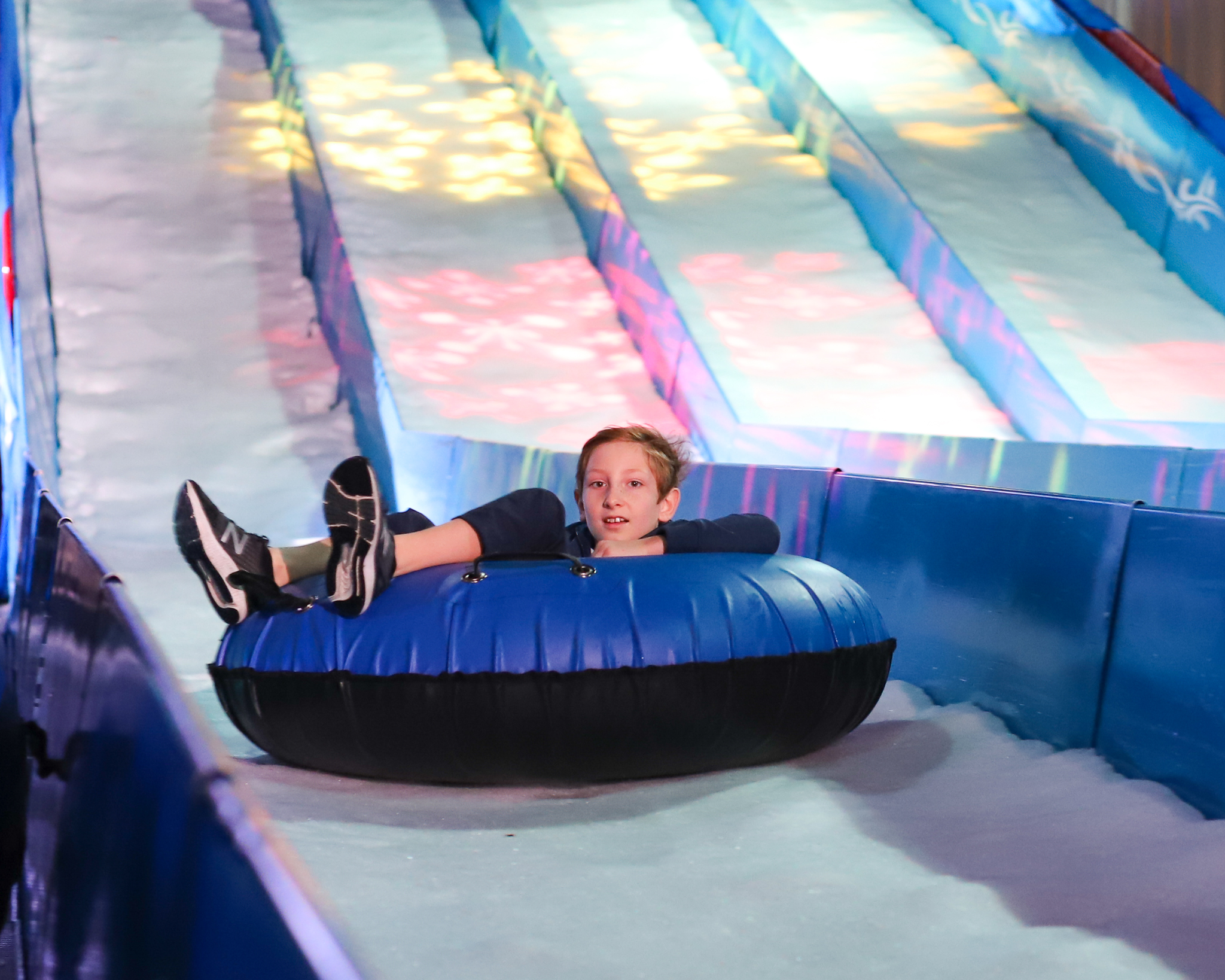 SNOW TUBING – 3 PM
With snow tubing you can buy a pass and you can go on the snow slides as much as you want all day. This was probably the busiest section of the area, but there were so many workers making sure everyone was safe that they moved the lines along pretty quickly. This kept the kids occupied for about an hour and it wasn't very cold in this area either which was nice. The snow is packed down on the slides and the kids just ride down sitting on an inner tube. If your child is under a certain height then you can ride down with them in a double inner tube.
DRINKS AT THE BAR – 3:30 PM
My husband and I each had a mulled wine from the bar while the kids were snow tubing. It was nice to just hang out and relax as we watched the kids go down the slides over and over. Who says it's not fun for adults?!
SANTA'S SNOW THROW – 4 PM
This is kind of like a carnival game, you don't win prizes, but it's pretty fun. You pay for a bucket of snow balls (real ones) and the kids get to throw them at the moving objects. It's like one of those games where you throw balls at the moving scene to knock over things. The kids each threw two buckets and they got pretty into it. It was actually kind of hard and could have kept them occupied for quite a while.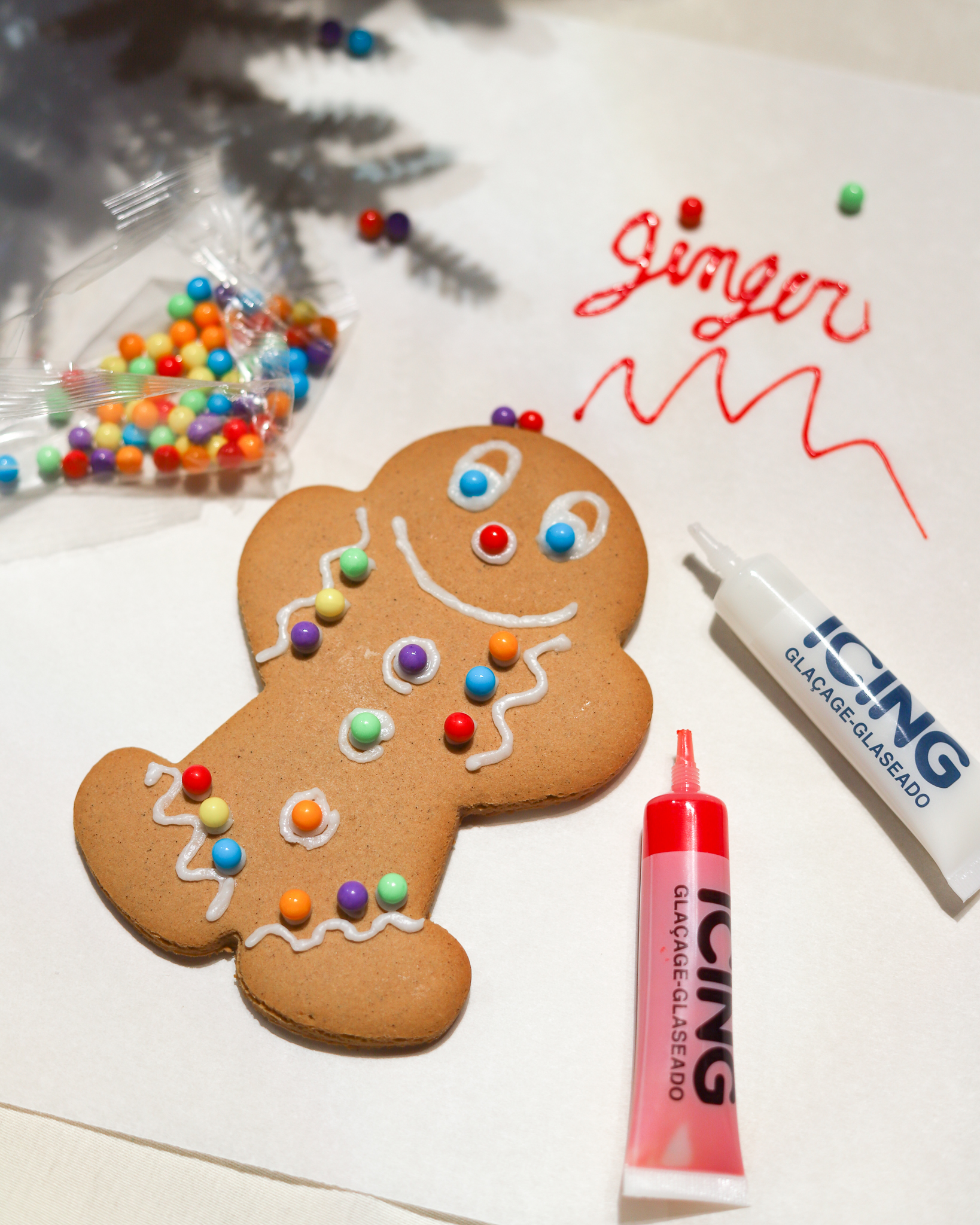 GINGERBREAD DECORATING – 4:30 PM
Gingerbread decorating kits start at $22.99 for the cookie kits and get higher as you do a larger project like a gingerbread house. We did the cookie kits and ate them as an afternoon snack. It was pretty fun for the kids to take a break and focus on some art while we sipped hot cocoa. There was also a giant gingerbread man running around being goofy. The kids enjoyed him coming over to the table to say hi.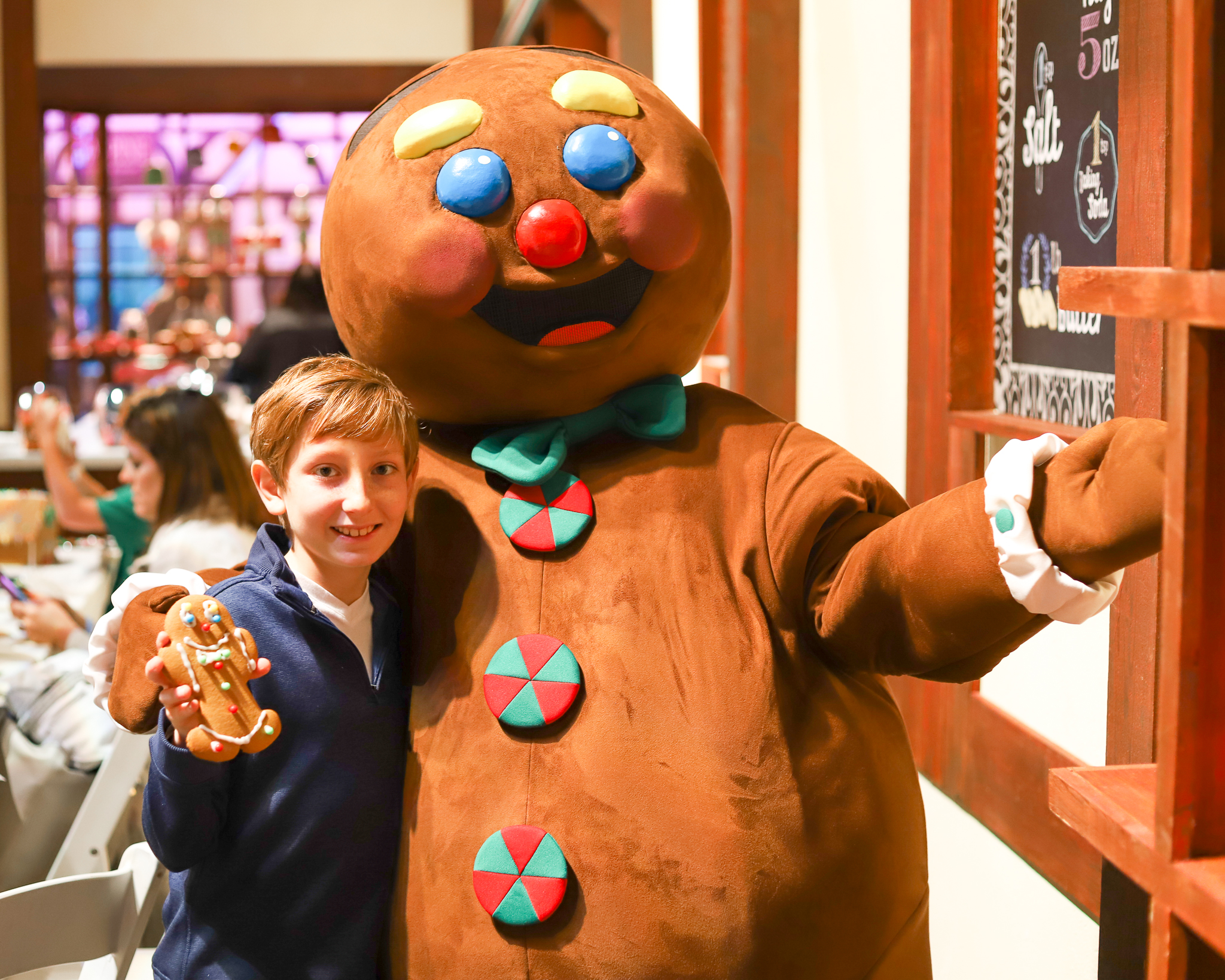 DINNER – 5 PM
There are a few different dining options at the Gaylord Palms. Some we were looking at were Wreckers, which is a sports bar with a casual vibe and American food. This would have a pretty good menu for kids. There was also Villa de Flora which is Mediterranean and has a very pretty ambience. We ended up deciding on MOOR, which is the seafood restaurant that looks like your on a large sail boat. We sat on the outside part of it that overlooked the water and the kids really enjoyed the menu. They do have a kids menu if your child is more of a picky eater.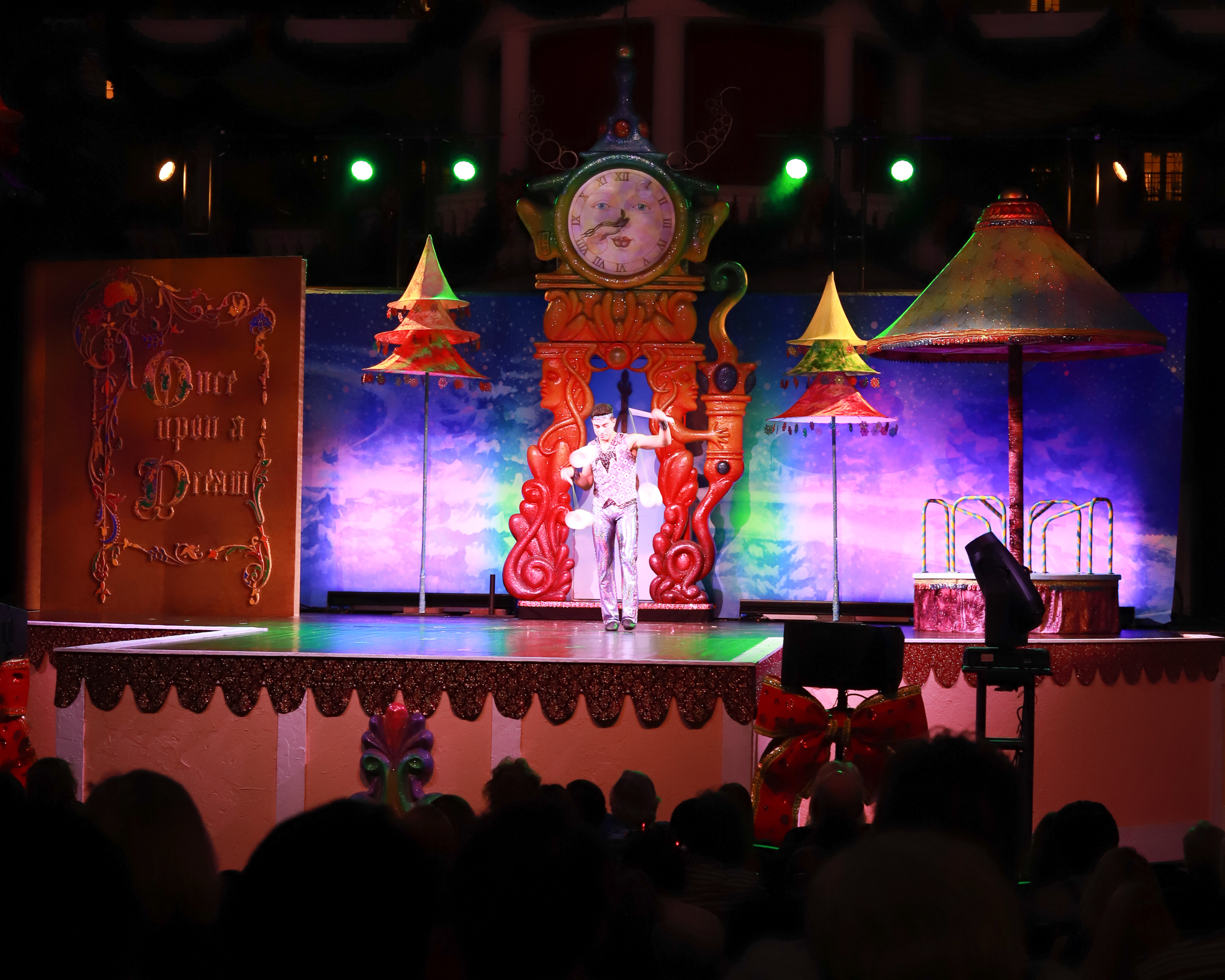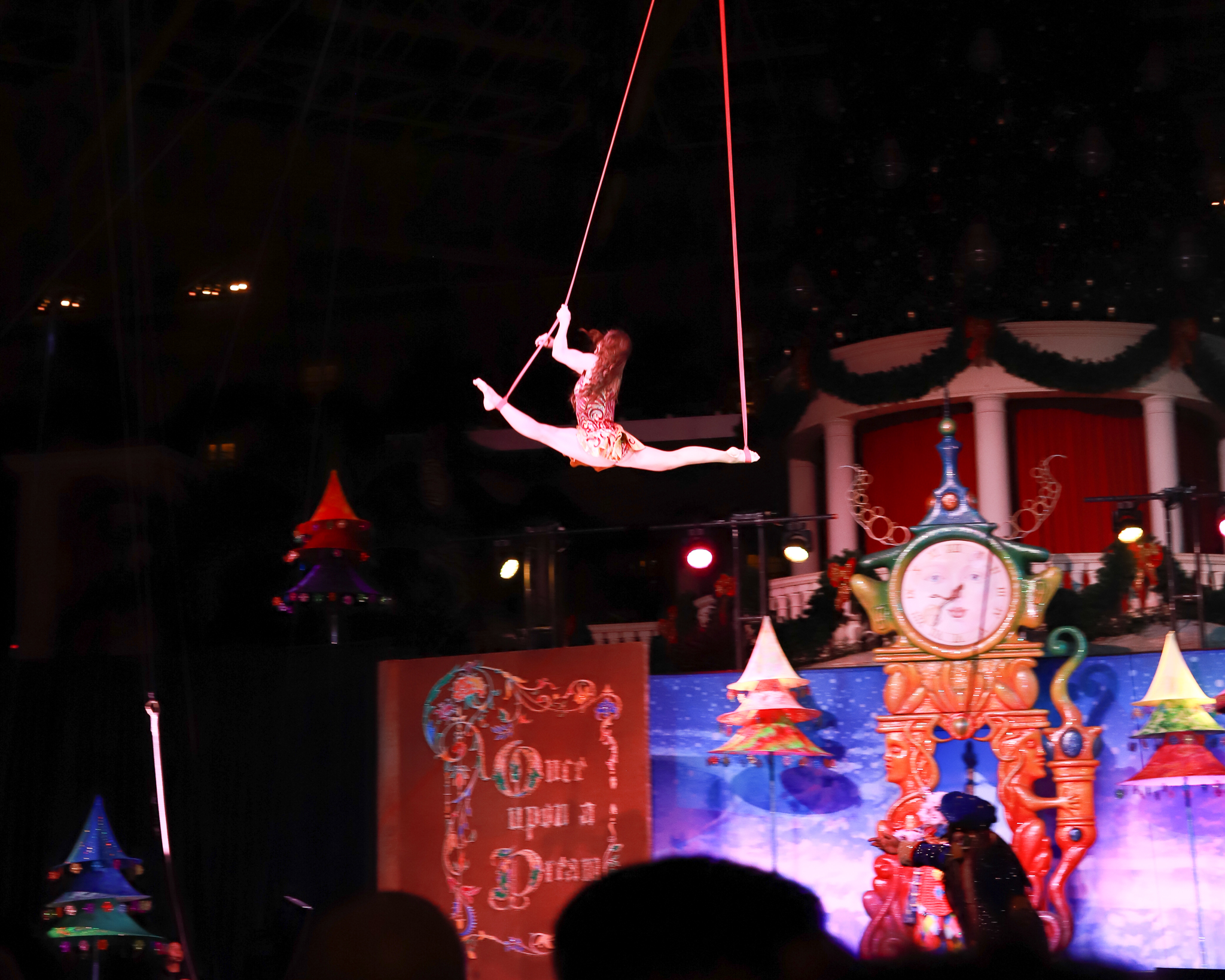 LIT & CIRQUE UNWRAPPED – 6 PM – 7 PM
This is actually a free show if you make sure you get here early enough to get seats. I personally don't suggest paying for guaranteed seats because we got there 15 minutes before it started and most of those were already sat in and there were a ton of other seats available in the audience. LIT started at 6:15 and is a 15 minute show of music and lights. It was really fun, but just be aware the lights are bright. Cirque Unwrapped starts at 6:30 and is such a cute show of acrobatics and dance. It's pretty amazing that this show is free since Cirque de Soleil shows can be expensive.
I was sad to say goodbye to the Gaylord Palms and ICE! because it finally got the kids off their electronics and we had a great time together as a family. I think this will definitely be our own tradition to reenact year after year. I suggest you try it out too with your family and if you aren't in Orlando, you should check out if there is something going on at a Gaylord near you. You can find out all the details and buy tickets for ICE! when you go to www.ChristmasatGaylordPalms.com.
Xoxo, Nikki