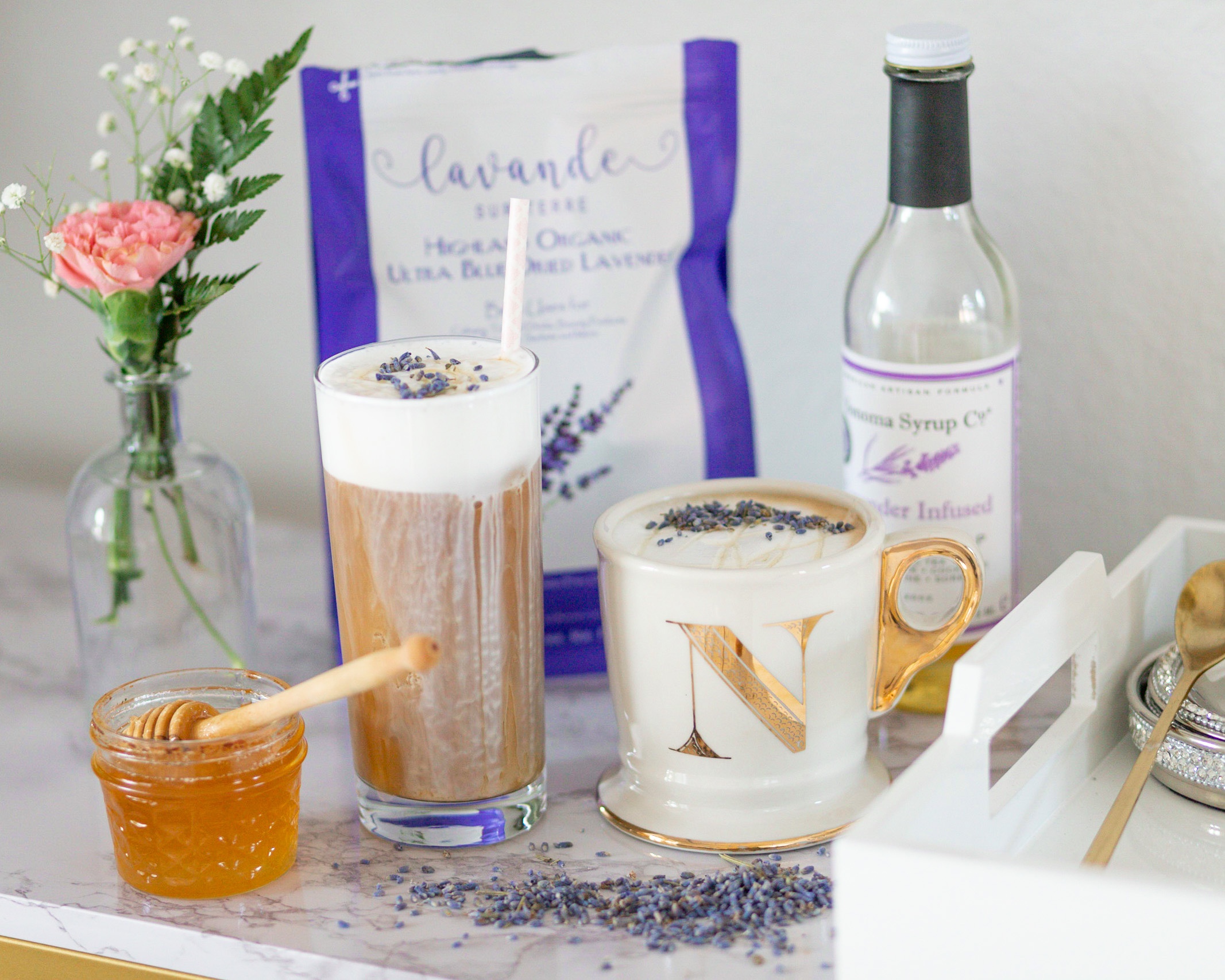 Last year, I started going to a new coffee shop near my house called Foxtail. They are a local chain and have some creative lattes. One that I tried a few months ago, was a honey vanilla latte. This was a seasonal drink and disappeared from the menu eventually. Since, I have been trying to make all of my coffee at home now, I came up with my own latte that's even more delicious. I had a bottle of lavender simple syrup that I never used. So, I created a honey lavender latte with a creamy foam milk top (using my new milk frother) that's better than any Starbucks drink.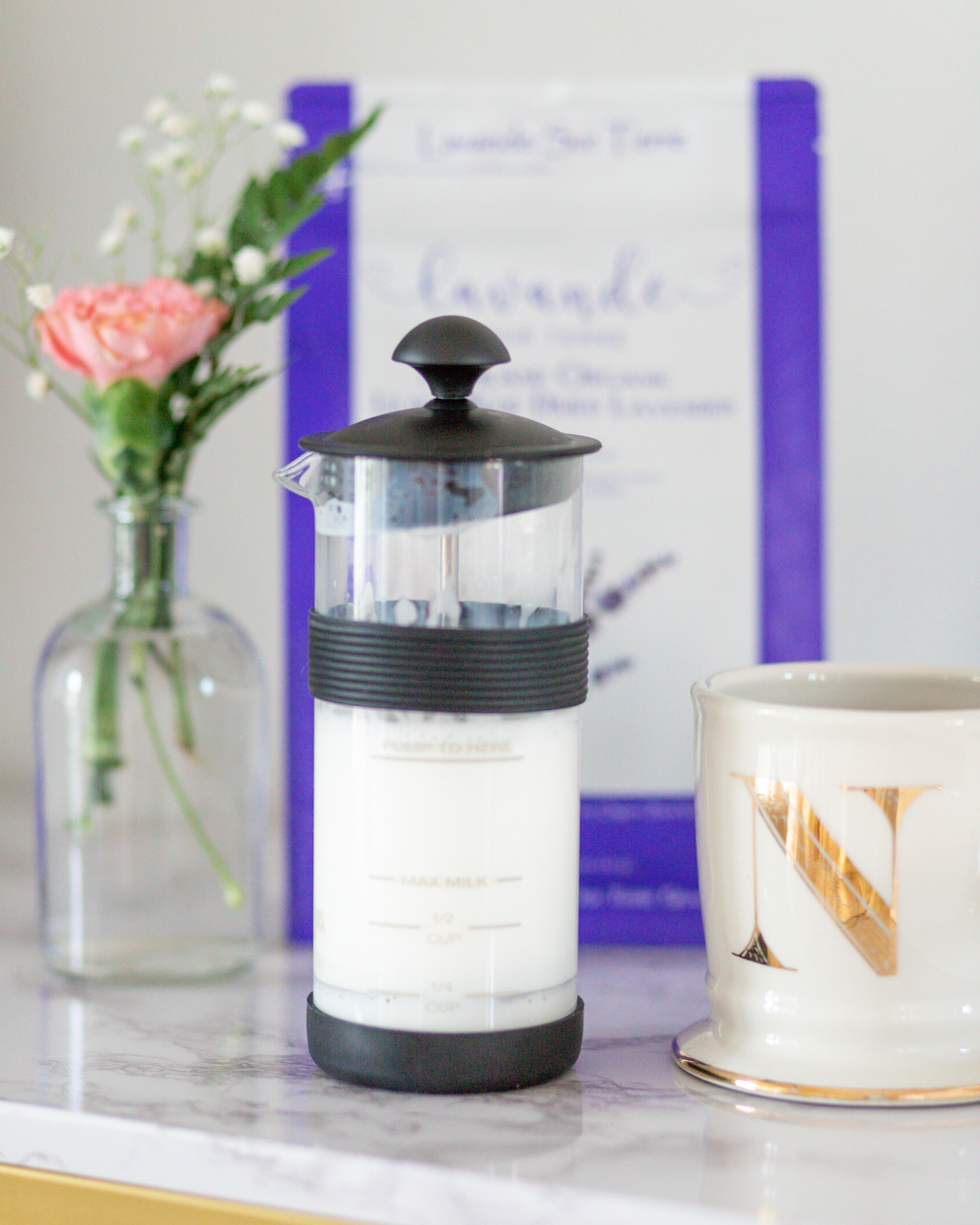 This honey lavender latte only takes 4 ingredients and is super easy to make. You can make it hot, or iced depending on your mood. It only gets a bit complicated if you can't easily find lavender simple syrup. But don't worry, because I have an easy recipe for that as well, so you can always make your own. You can also always sub the lavender syrup for something else like hazelnut, rose, or caramel.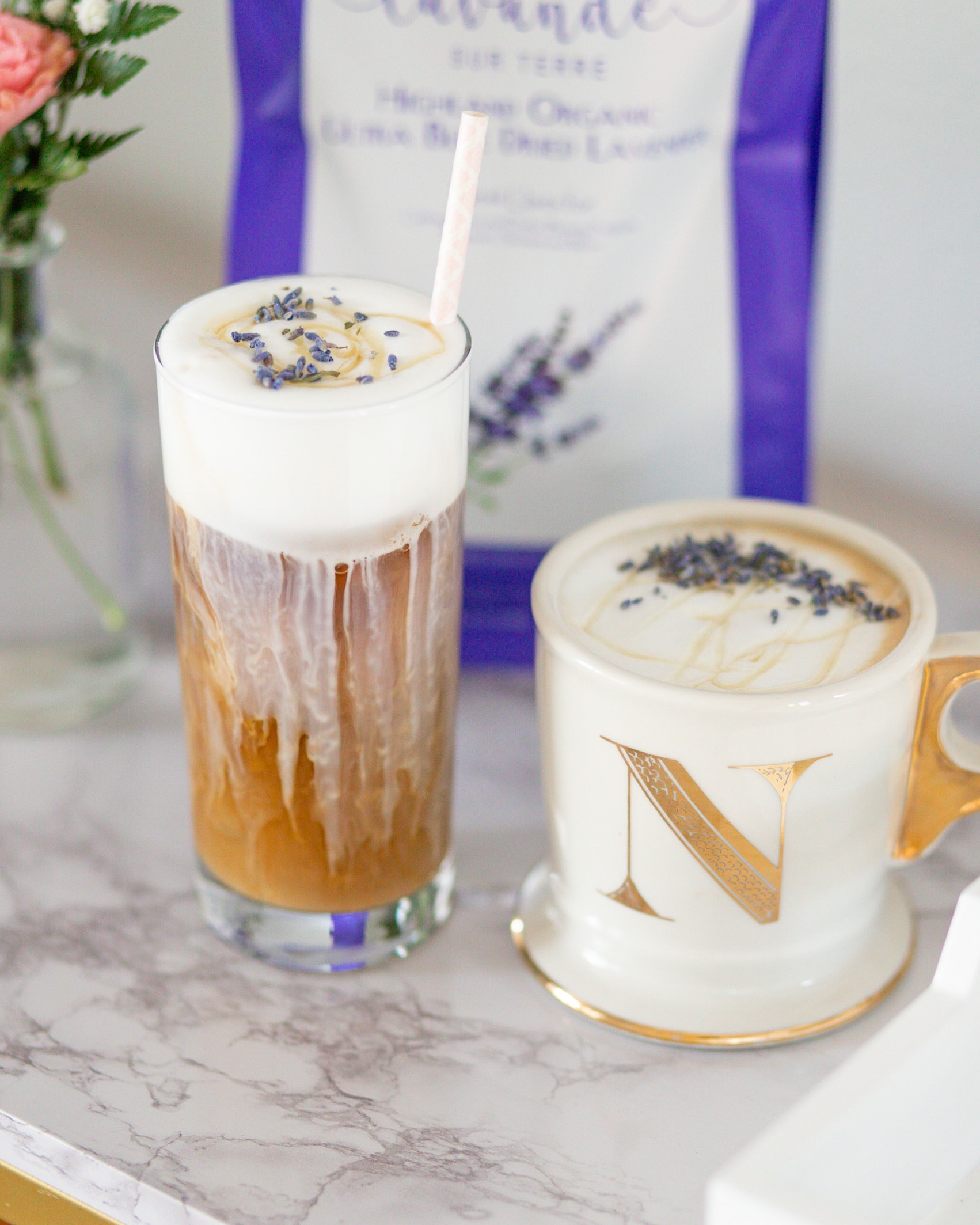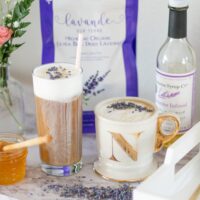 Print Recipe
Honey Lavender Latte
A sweet and lightly floral latte.
Ingredients
3/4

cup

Coffee

2

Tbsp

Lavender Simple Syrup

1/2

cup

Milk

1

Tbsp

Honey
Instructions
In a coffee mug combine the lavender syrup, honey, and hot coffee together. Stir to dissolve.

Warm the milk in the microwave for 1 minute. Then use the milk frother to make the milk foamy. Pour the milk onto your coffee and enjoy!

Use room temperature, or cold coffee. In a tall cup combine the lavender syrup, honey, cold coffee and ice. Stir to dissolve.

Put cold milk into the milk frother and pump it to make it foamy. Pour the milk onto your iced coffee and enjoy!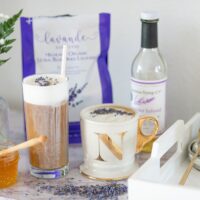 Print Recipe
Lavender Simple Syrup
Floral syrup used as a mixer.
Ingredients
1

Cup

Water

2

Cups

Sugar

3

Tbsp

Cullinary Lavender
Instructions
Boil the water and lavender together in a saucepan.

Reduce the heat and stir in the sugar until it's dissolved.

Let the syrup simmer for 10 minutes and then remove from the heat.

Let the mixture steep for an hour and then strain out the lavender.

Pour into a bottle, or glass jar and keep refrigerated for up to two weeks.
Let me know how you enjoy being your own barista at home and if the honey lavender latte suits your tastes.
Xoxo, Nikki