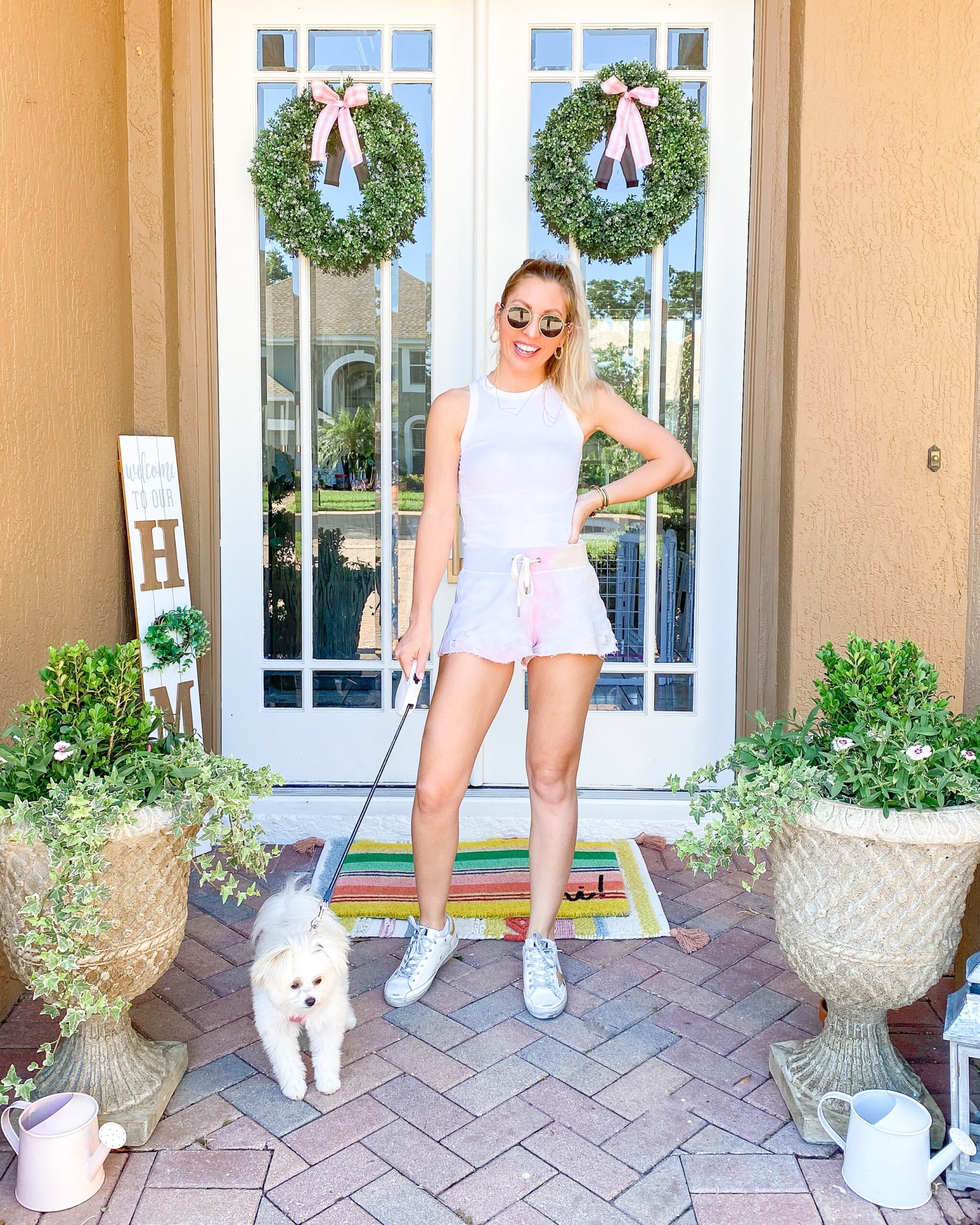 Happy Manic Monday! Can you believe we are into week six of social distancing? This is my 6th Monday working from home as well. I have been really enjoying finding new things to do at home, or being able to make time to rediscover things. Today I wanted to share some more of my favorite things that I have been doing and using this past week. I hope these give you a bit of inspiration for your own home quarantine.
TIE-DYE
Tie-dye is so in for 2020 and people are wearing it from their PJ's and lounge wear, to satin slip dresses. I personally haven't done my own tie-dying, however, there is a really awesome kit on Amazon if you want to try it out. I did just buy a couple of tie-dye lounge pieces and I wanted to share my favorites with ya'll.

MILK FROTHER
Since I haven't been able to get coffee out, I wanted to bring fancy coffee to the house. I ordered a milk frother off Amazon for only $20 and it's amazing. Whether I make my coffee hot, or iced, I can make some foamy milk to go with it. I used this frother when I made my Honey Lavender Latte that I posted last Friday.
BEAUTY FRIDGE
I know this item isn't a necessity, and I could keep a few beauty items in my regular fridge. However, I just thought this beauty fridge was super cute. It's also very convenient having it right on my vanity area for me to pull out products in the morning to use. I plan on doing an entire post this week on what I keep in my beauty fridge and some of the top fridges for you to own for your products.
DOG WALKS
I have been taking my puppy on walks twice a day. It's a great way to take a break and get out of the house. Also, it's a nice way to get some exercise in for the day. I just got Coco's hair cut too since they were offering a distanced curbside drop off and she is looking so cute. I ordered her some adorable bow collars off Etsy, so now her and I can get dressed up for our daily walks. I always feel my best when I'm dressed up for the day.

COOKING & BAKING
I personally think my husband and the kids have been loving my cooking skills. I have had a lot more time to create recipes and cook some of my favorites. I baked some Devil's Food cupcakes the other weekend for my kids and the neighbors. This week I have a cupcake recipe that is light and airy. It's perfect for a warm summer day and will be great for when we can finally entertain again. Maybe you could make a batch and drop some off on your friend's doorsteps.
What are some things that you are currently loving? Any new skills that you are discovering?
Xoxo, Nikki