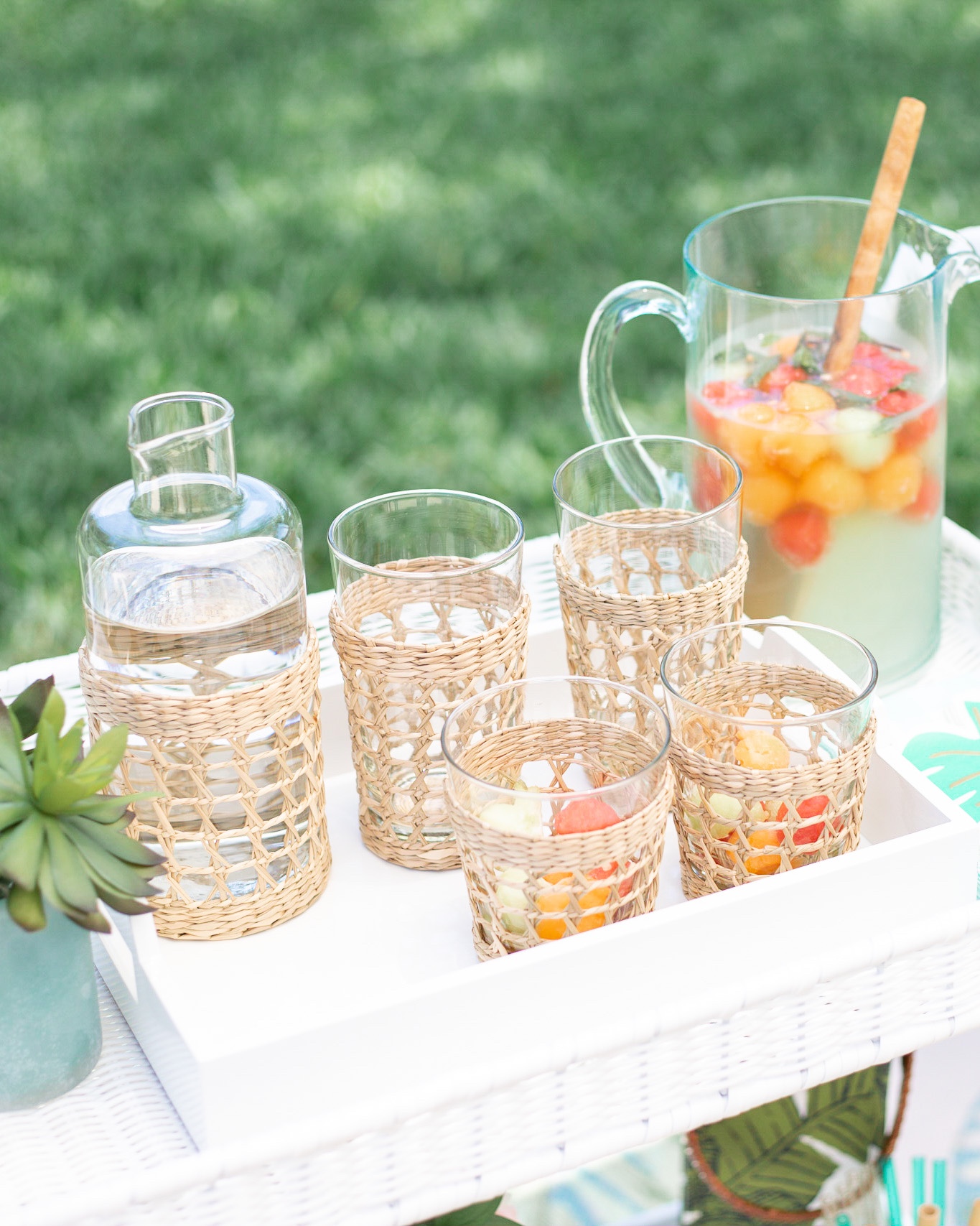 Have you ever tasted an ice-cold glass of limoncello on a hot summer day? If so, you know how amazing this Italian liqueur can be. Mixed into a sangria with three types of melon, it's quite possibly even better. This sangria tastes like summertime captured in one delicious pitcher.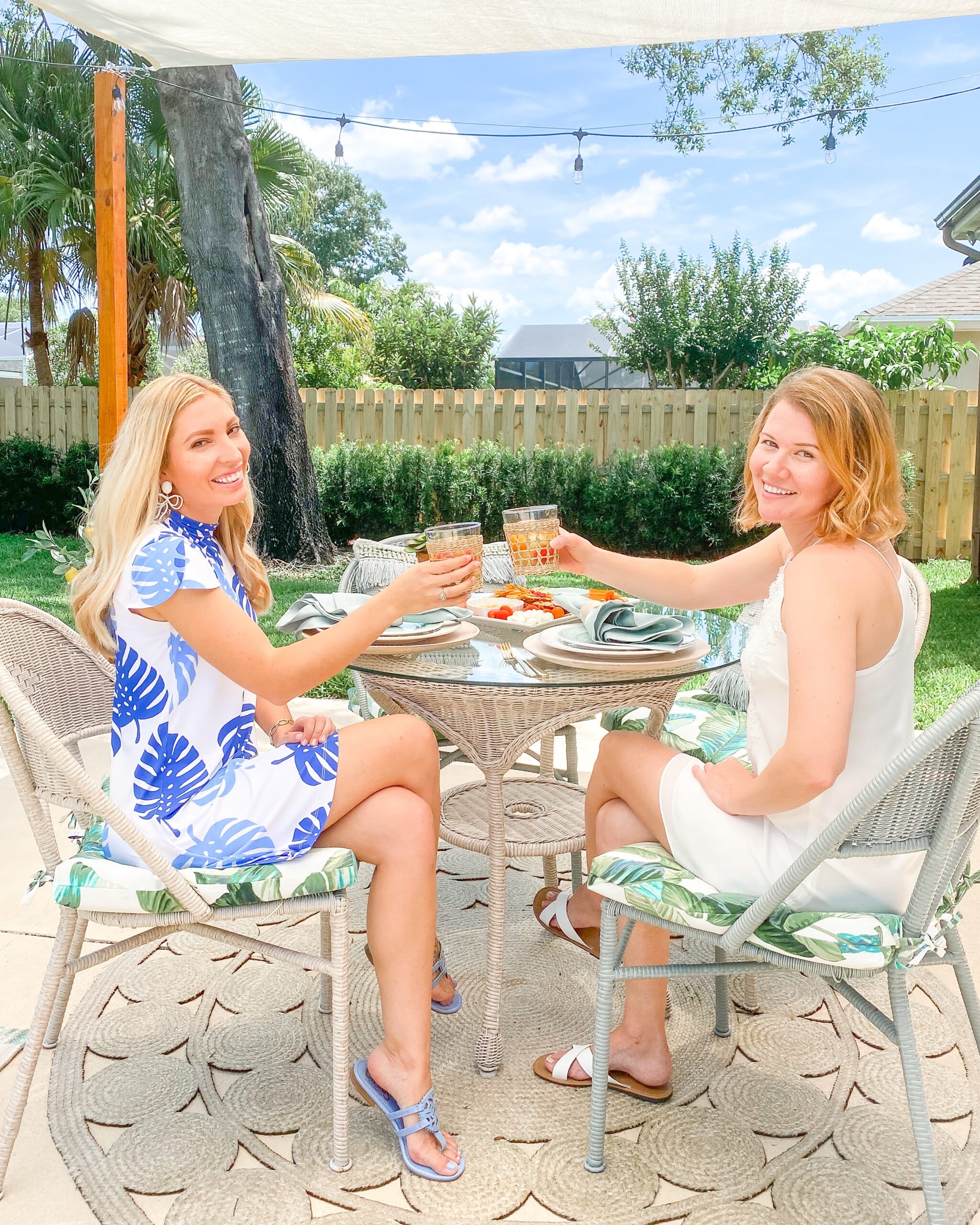 Some people make their own limoncello, however, I just purchased a bottle from my local Italian market. This will pair perfectly with an Italian Prosecco and compliment the melon and mint to bring all of the flavors together. My favorite Prosecco that's delicious and affordable, is Luna Nuda. You can get it at Publix for under $13 and to be honest, I prefer it more than a bottle of Veuve. If you aren't a sparkling kind of person, then you could always sub out the Prosecco for a bottle of the Luna Nuda Pinot Grigio.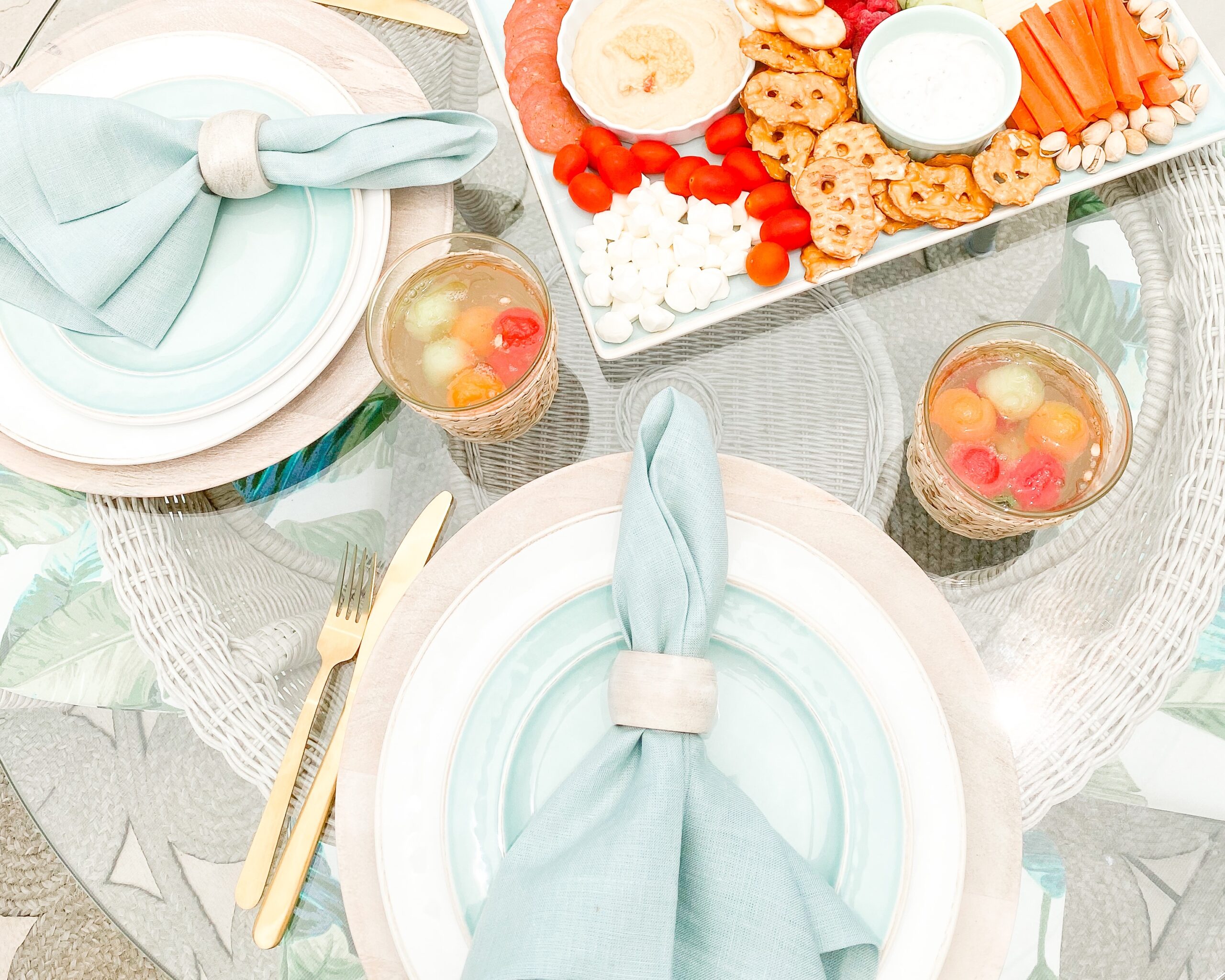 Make sure you pick ripe melons when you are at the store. I used three different types: cantaloupe, honey dew, and watermelon for flavor and to give vibrant color to the drink. These will give flavor and sweetness to meld everything together. I used a melon baller and scooped out as much as I could from the three melons. Then I laid them all out on baking trays to freeze as ice cubes.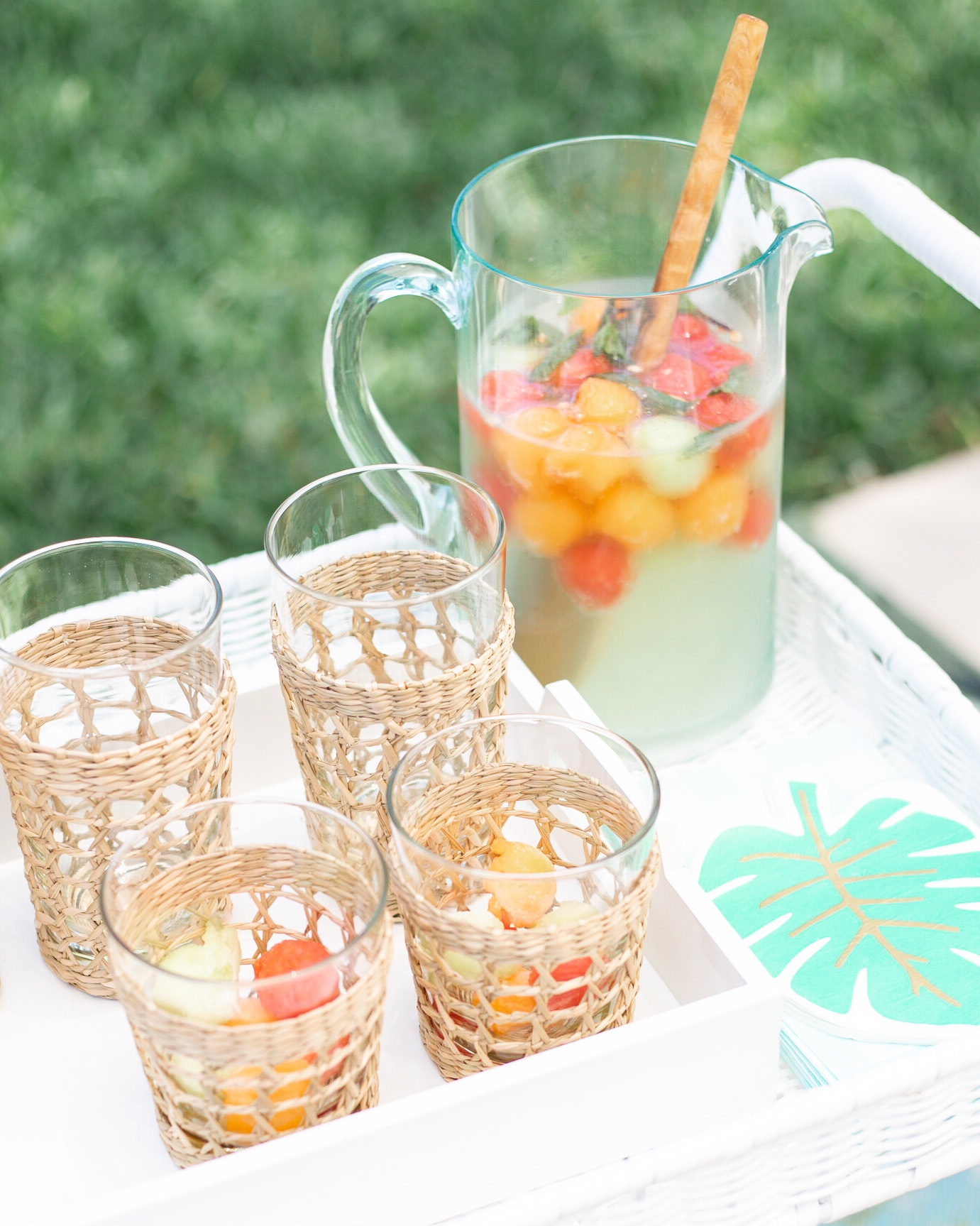 In a pitcher, mix together the limoncello, Prosecco, and frozen fruit. Clap the mint in your hands to help release some of the flavor and add that into the pitcher as well. After you pour the mixture into your glass, top it with a bit of the watermelon bubly for a light and refreshing summer drink.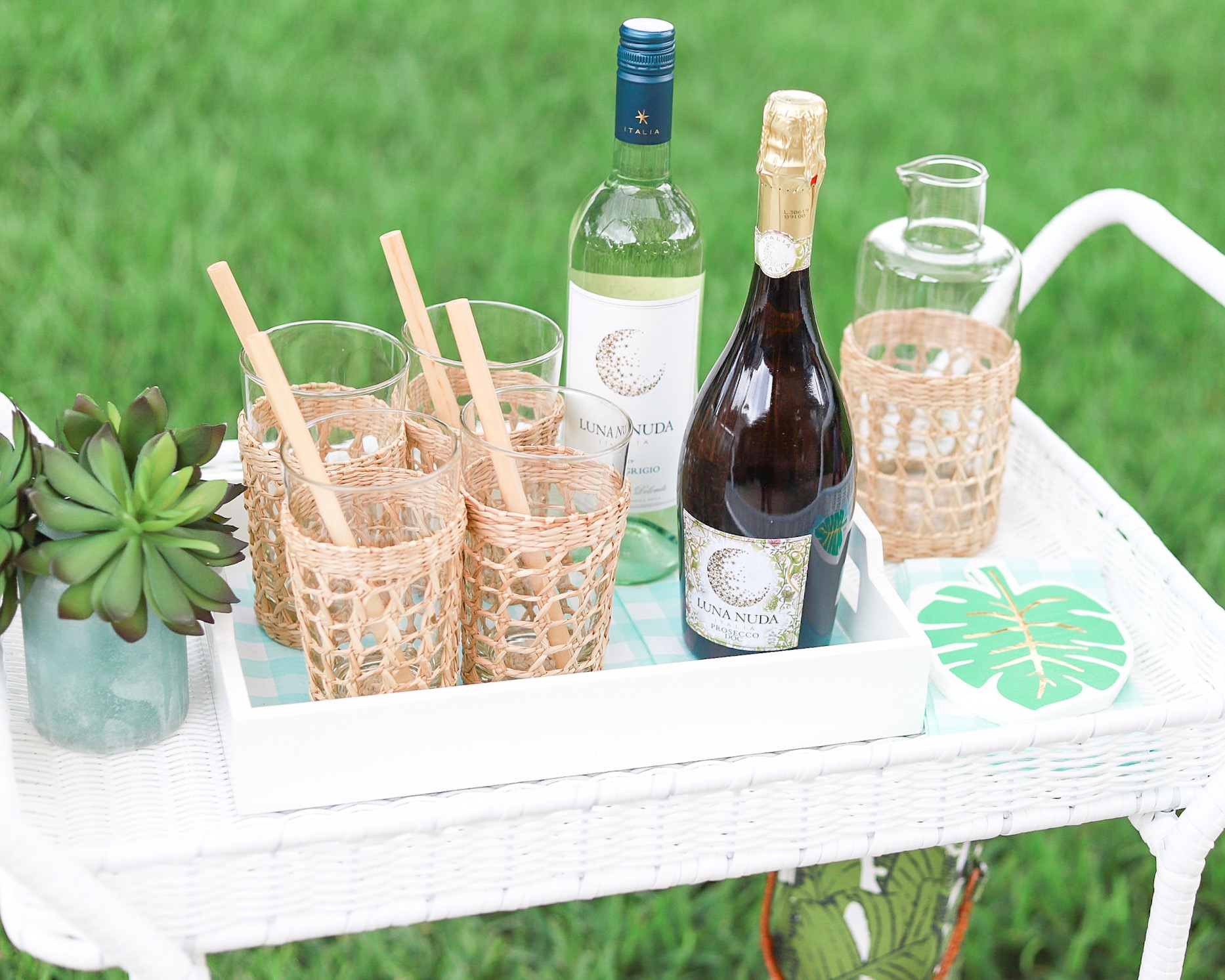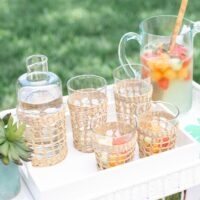 Print Recipe
Limoncello Prosecco Sangria
Lemon flavored sparkling sangria with melon.
Ingredients
4

oz

Limoncello

1

Bottle

Luna Nuda Prosecco

1/2

Mini Watermelon

1/2

Honey Dew Melon

1/2

Cantaloupe

1

Can

Watermelon Bubly

Mint
Instructions
Cut each of your melons in half and remove the seeds from the honey dew and cantaloupe.

Using a spoon, or melon baller, scoop out balls from your melons and lay them on a cookie sheet. Then freeze for 2 hours, or over night.

In a pitcher combine your 4 oz of Limoncello and half of your frozen melon balls.

Take some of your mint and clap the mint to release the flavor and add it to your mixture and stir.

Then add in your bottle of Prosecco and can of sparkling bubly.

Serve into glasses using the rest of your frozen melon balls as ice. Enjoy!
Grab your limoncello, fruit, and bubbly and you will be ready to stir up a batch of summertime Prosecco sangria.
Xoxo, Nikki