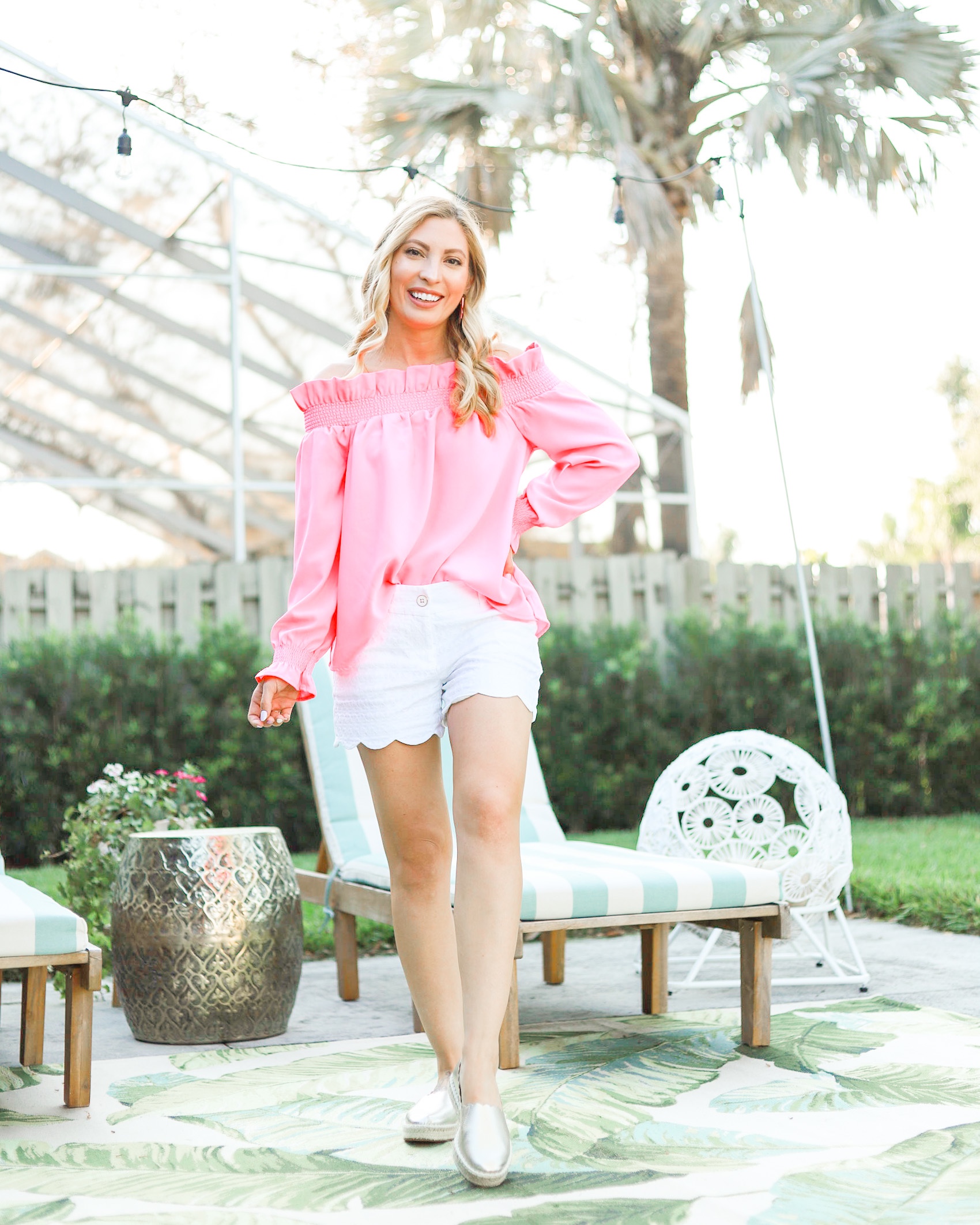 I have never really been a Lilly Pulitzer gal. However, I have quite a few friends that really love the brand and either spend the money on those high end items, or hunt for the sales and good finds on poshmark. Personally, I find a lot of the patterns too bold for me and I really like to mix up my style. My mom likes Lilly Pulitzer, but she shops at Belk a lot in Savannah and came across a similar brand. Belk has it's own brand called Crown & Ivy. She took me shopping for my birthday telling me how this was a brand super similar to Lilly and that I could find a dupe for the white scalloped shorts I really wanted. I have now become obsessed with this very affordable, yet high quality brand and wanted to share with you a great look for less.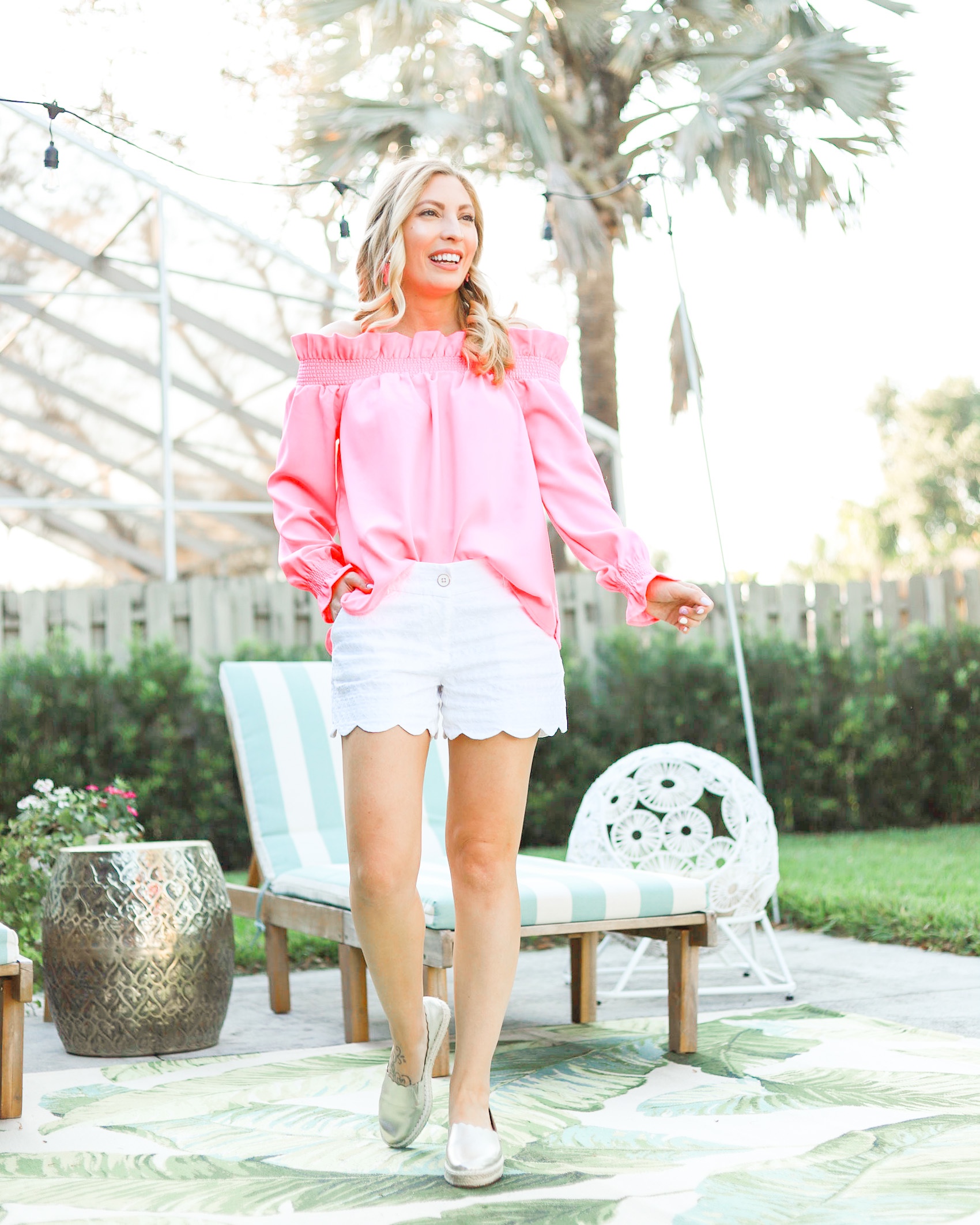 Perhaps you are a Lilly lover, but can't afford most of their pieces. Or, you are trying to save money with everything going on, but still wanting to add to your spring wardrobe. Well girlfriend, I am here to save the day. These pieces are all under $50 and won't break the bank.
CROWN & IVY VS. LILLY PULITZER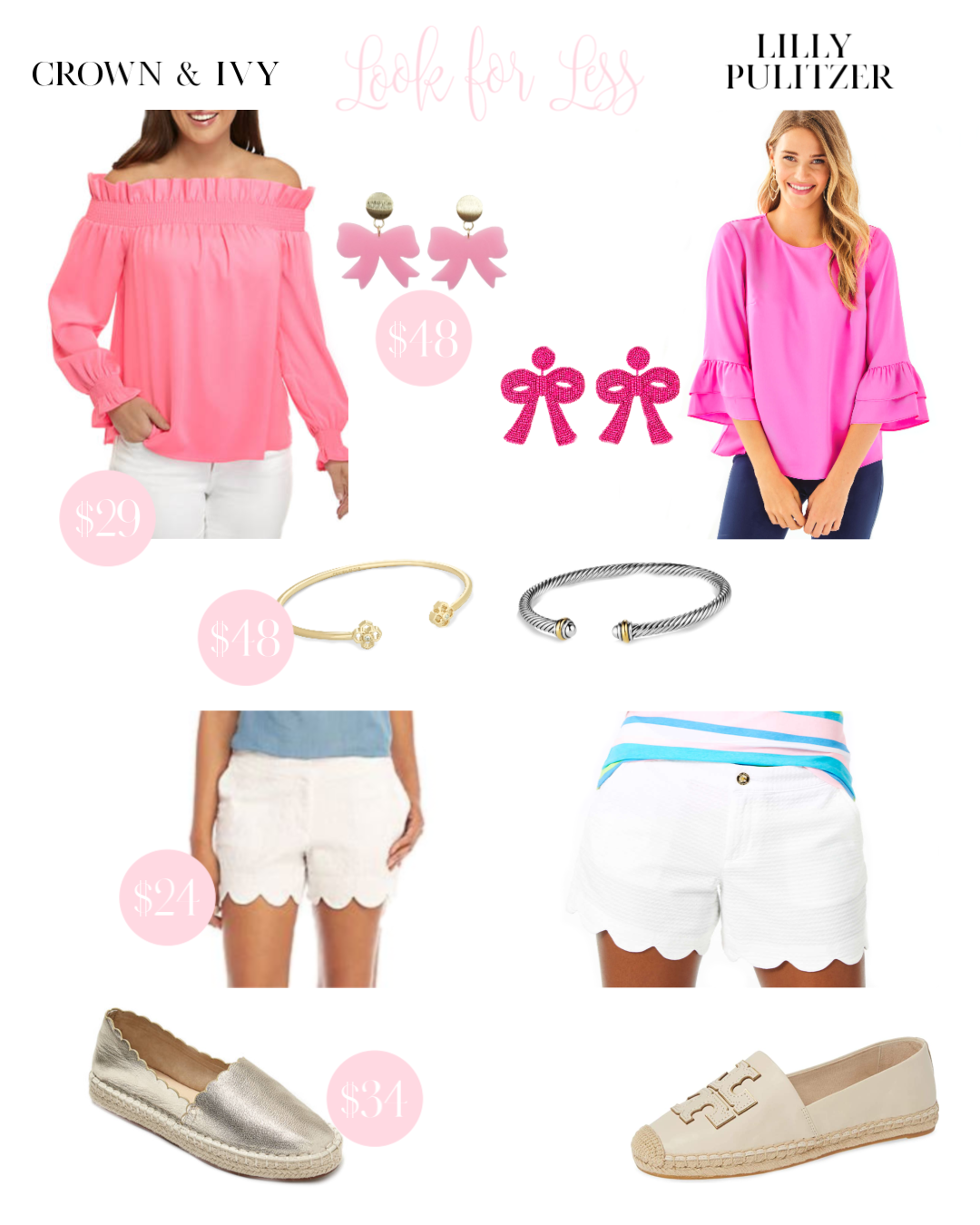 SHOP HERE
Crown & Ivy Top ($29) | Lilly Pulitzer Top
Crown & Ivy Shorts ($24) | Lilly Pulitzer Shorts
Bow Earrings ($48) | Bow Earrings
Kendra Scott Bracelet ($48) | David Yurman Bracelet
Crown & Ivy Flats ($34) | Tory Burch Flats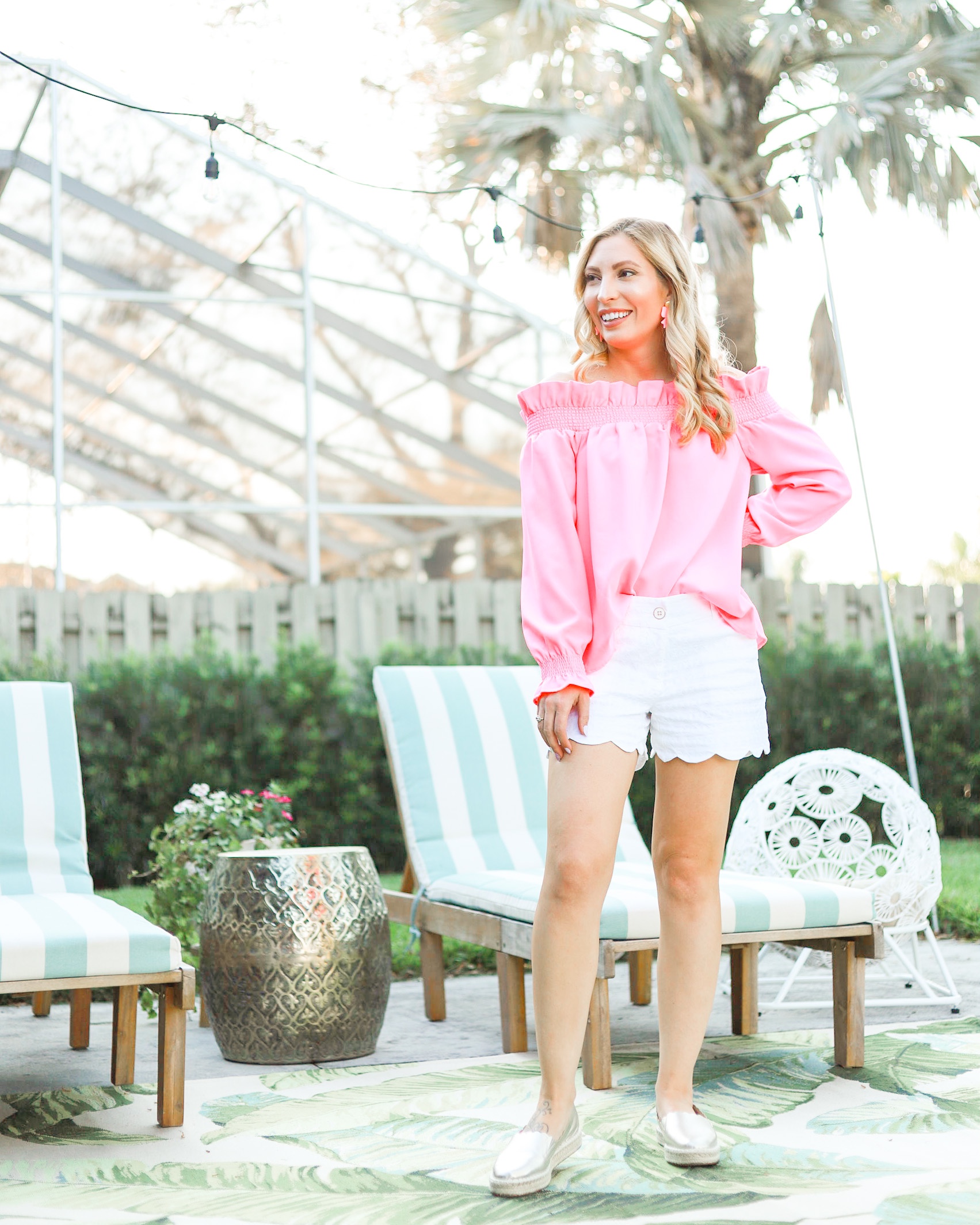 Would you step out of the Lilly zone for this look? Have you ever shopped Crown & Ivy before? I would love to hear your thoughts below.
Xoxo, Nikki