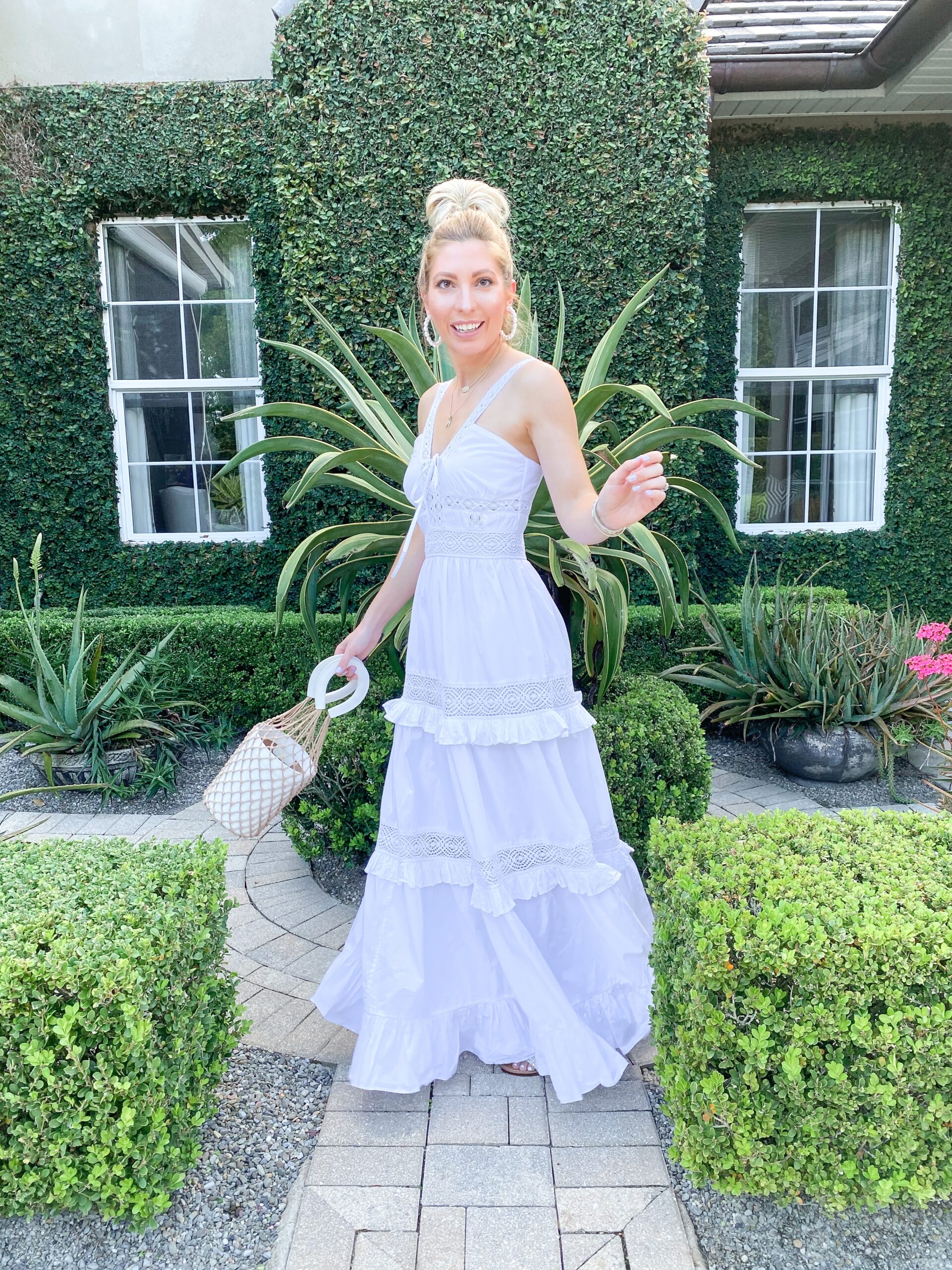 Woah guys this is week 3 of working from home! The kids are both virtually learning, I have been doing virtual happy hours, and my dog is just loving having all of us here all day every day. I want to say a big thank you to all of our grocery and health care workers that are still out there every day working hard for our community. I wasn't sure what five things I wanted to talk about today. This weekend I was trying to think of ways to get out of the house safely and these are some fun ideas I wanted to share with all of you. Here are five things I am loving to get out of the house and keep myself motivated.
LAPS AROUND THE BLOCK
This past weekend I decided to face time a friend as we both went for a walk. I did 4 laps around my neighborhood, which I'm estimating is a mile based on a track. It's a great way for me to get my cardio in, get some sunshine, and have some adult conversation. You could also just go for a morning run with your favorite tunes if face timing isn't your thing. I have been wearing my fabletics a lot more since I am being more active. They are always having deals, so here are some of my favorite below.

RIDING A BIKE
I have a beach cruiser bike with a basket that my husband got me last year. I pretty much only got it for pictures since I am a terrible bike rider. However, I feel like I'm going to become a pro by the time the quarantine is over. We have some trails by our house and I am now using this as a way to get some fresh air and exercise at the same time. Here are some great bikes like mine under $150.

LOUNGING ON MY PATIO
I recently spruced up my patio and I am really loving using it now. I got new colorful palm rugs that transport me back to Palm Beach. I also have comfy blue striped cushions for my chaise lounges. I sit out there in the morning and have a cup of coffee while my dog Coco runs around. In the afternoon, I like to pop on a bikini and enjoy a glass of Champagne while I sun bathe. Here is some of my patio decor below to give you a bit of inspo if you are trying to redecorate your patio while being stuck at home.

FRONT PORCH PEOPLE WATCHING
So my husband is a big people watcher and since everyone is stuck around their house we have been seeing a lot of neighbors out on walks. There are people doing yard work, kids playing, and people walking their dogs. It's a really fun game to grab a chair, pour a glass of wine, and sit on the front porch to watch everyone. You could even make up conversations for them. My friend Rae would probably toss skittles carefully to watch their reactions, that's a game she is known for in public.
READING A GOOD BOOK
Ah hah! You are wondering what the heck does this have to do with getting out of the house. Well, you could read a book in the backyard/front yard. However, what I mean by this is using your imagination to take yourself to another place. I personally love historical romance novels, so this takes me normally to England in the 1800's. However, you could read about travel, self help, mystery, vampires and werewolves, history, and any of these will take your mind somewhere else for a while. Here are some of my favorite books below including the books from a series I am now reading.

Are there any other things you have done to get out of the house that are safe? I have heard of people doing a wine tour of their house for something to do staying in!
Xoxo, Nikki