This weekend I ended up working on my yard to get everything ready for our house warming BBQ that we are hosting next weekend. After I completed all the things I wanted to get done around the house we went to my cousin's home for a get together. I love a good pair of destroyed denim shorts for a casual day. The pair that I wore this weekend are old from Victoria's Secret and are just so comfortable and soft. White is a great denim color to me for all year round.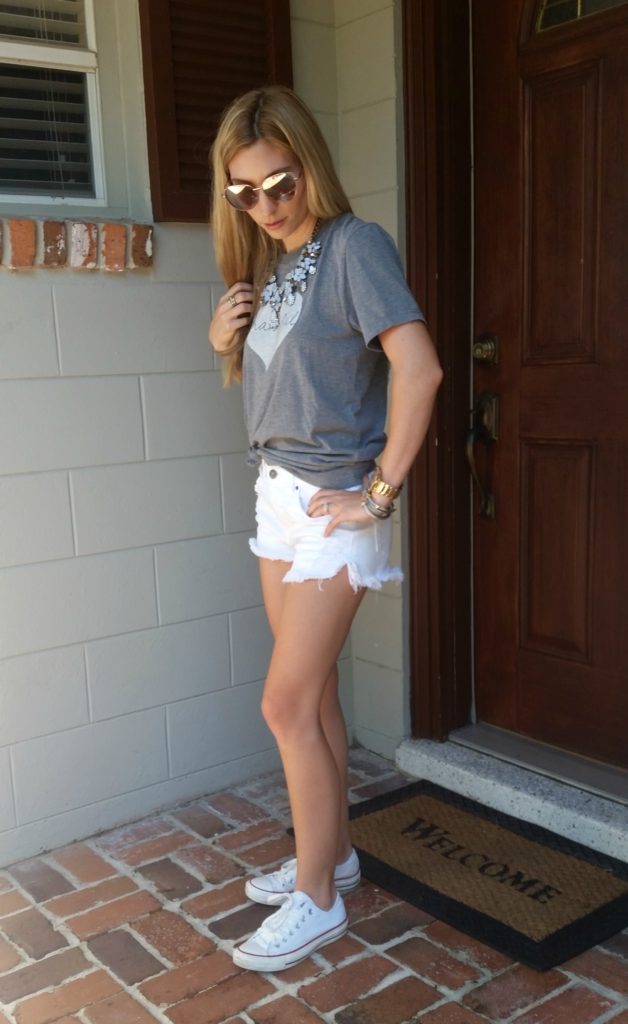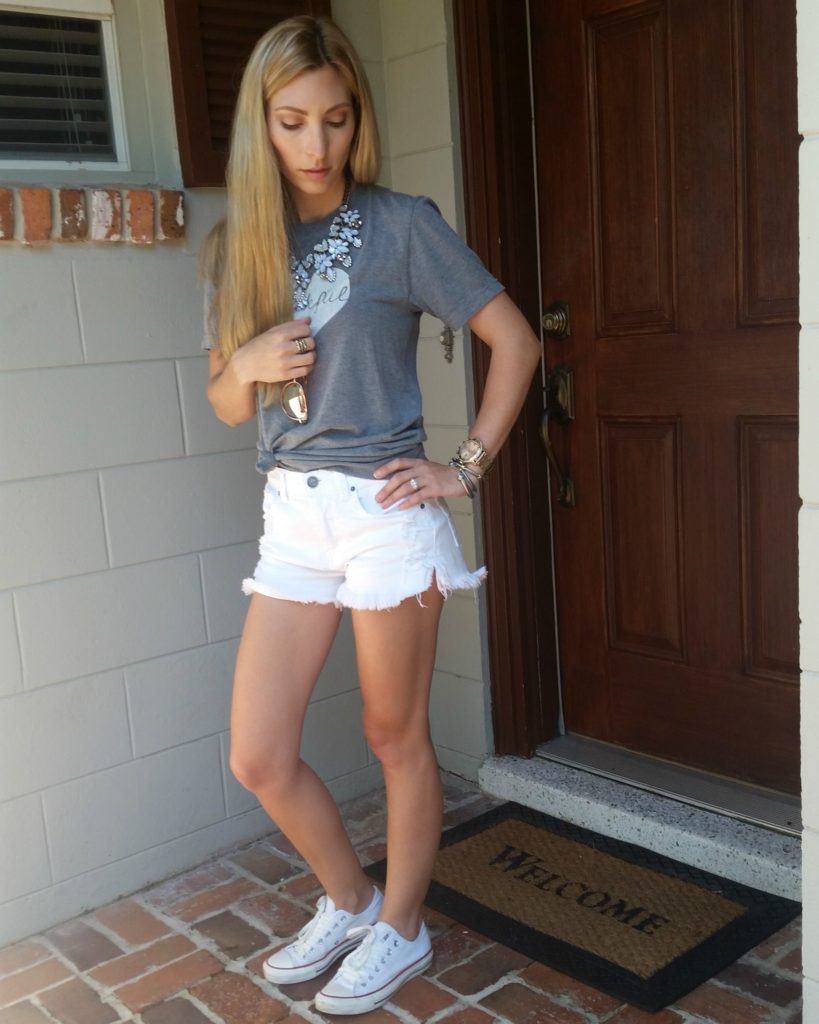 Thankful Tee from Sweet T's Design Shoppe
White Shorts (Old) / Similar
Watch / Accessory Concierge Chelsea Necklace / Earrings
Bracelet 1 / Bracelet 2 / Bracelet 3 / Ring
Sunglasses (Old) / Similar
On Memorial Day we went with my In-laws to Interlachen Country Club for a BBQ. The kids had such a blast playing with kids from school and making new friends. I always love it there because it's so relaxing and just an easy place to spend time with family and keep the kids occupyed. The food was pretty good, though I prefer the normal pool menu because they have an amazing salad on it. I can never get enough of their banana daquiris either!!!
I picked up this cute dress from Ross a couple weeks back and this is brand that you can find at Nordstrom (Socialite). The shoes I got on sale at DSW with the floppy sun hat that had some gold detailing on it. I always seem to veer towards a one piece swimsuit when we go to the country club because I feel its more modest. This one I picked up at Forever 21 and I love the high-neck crochet detailing that's so feminine.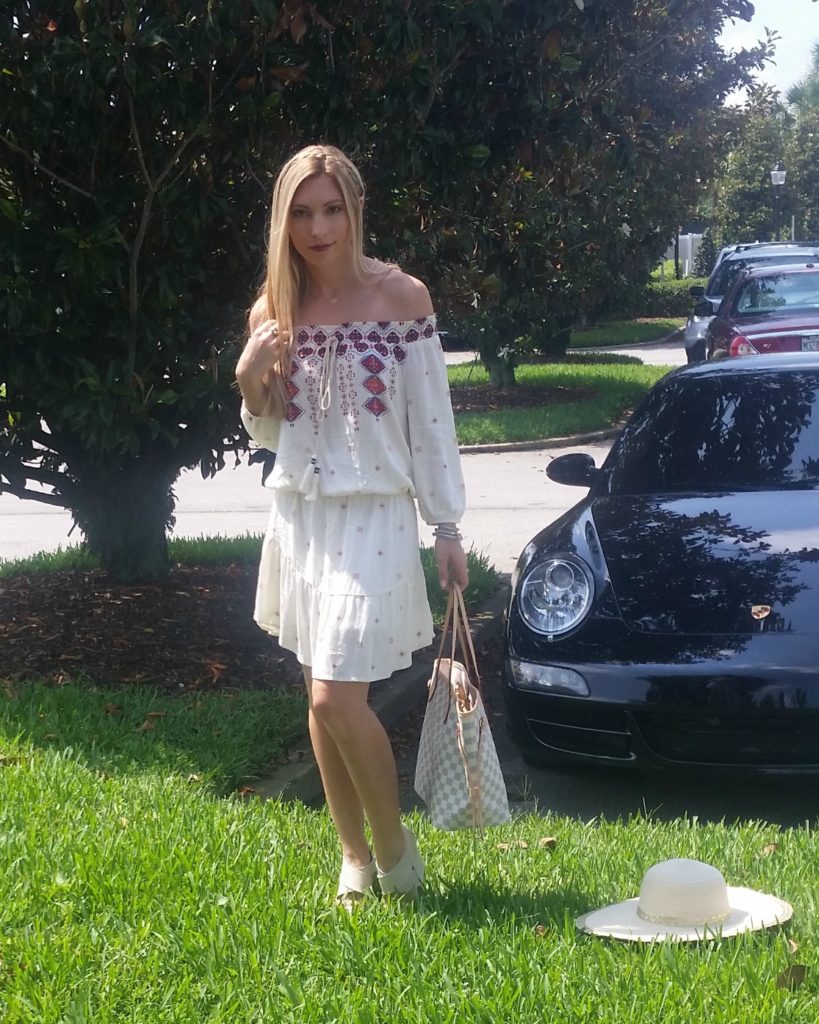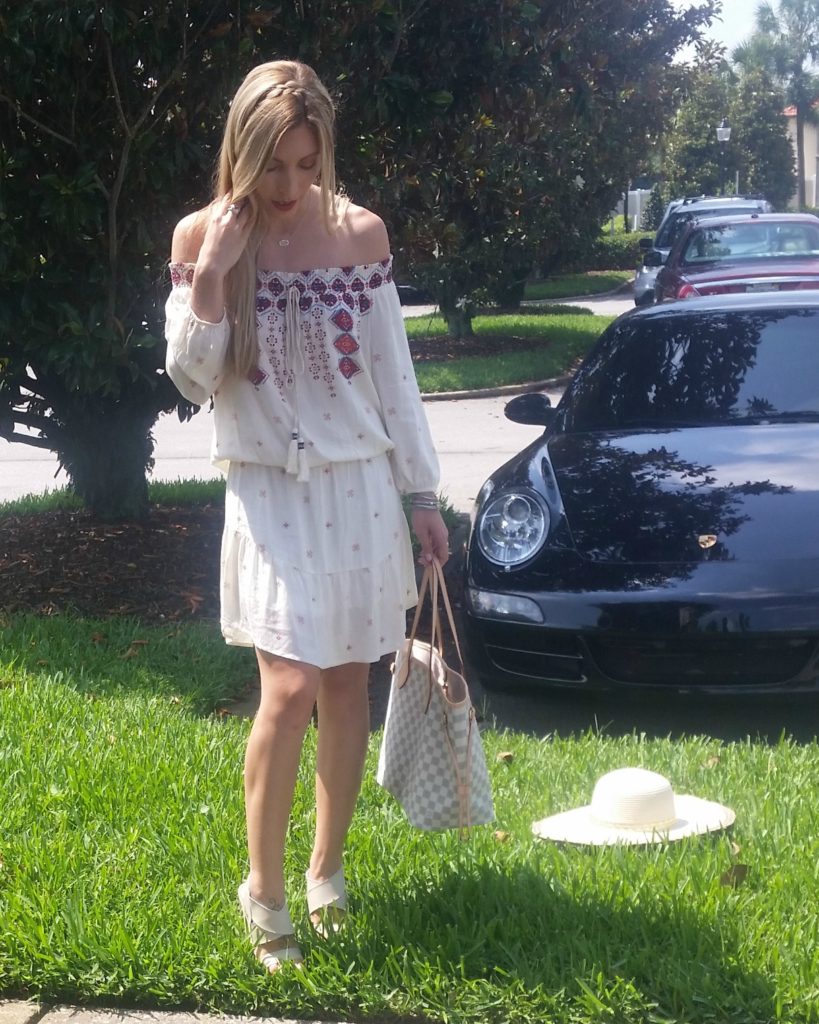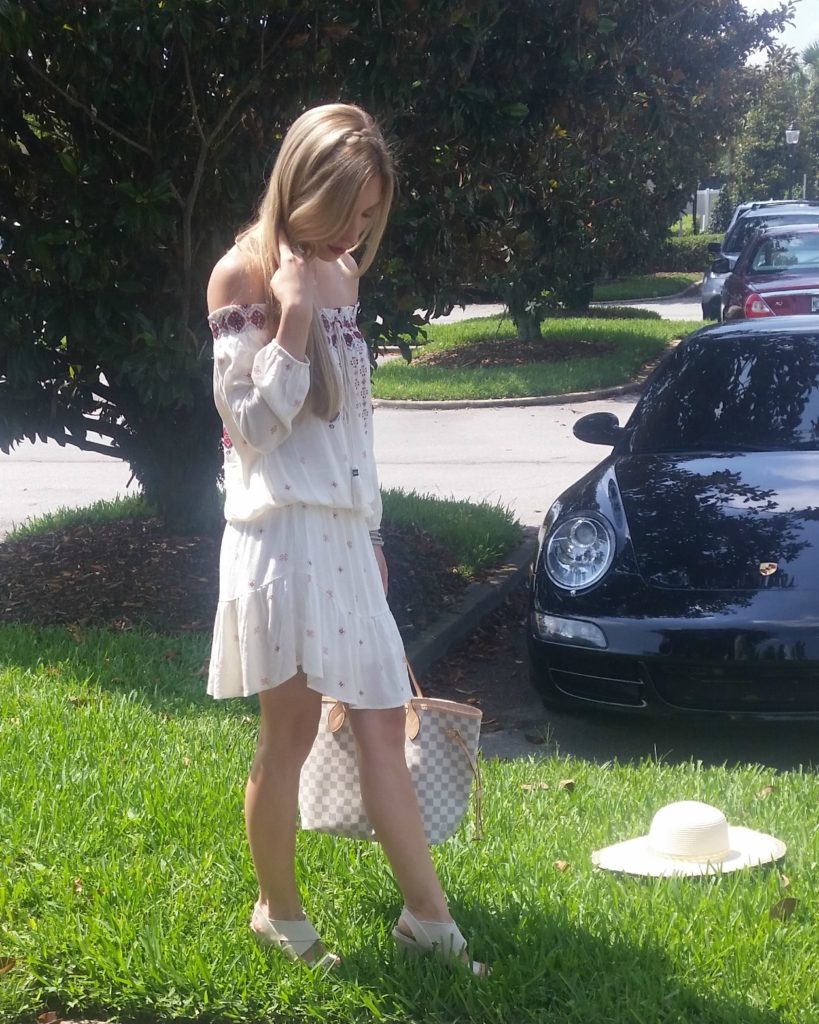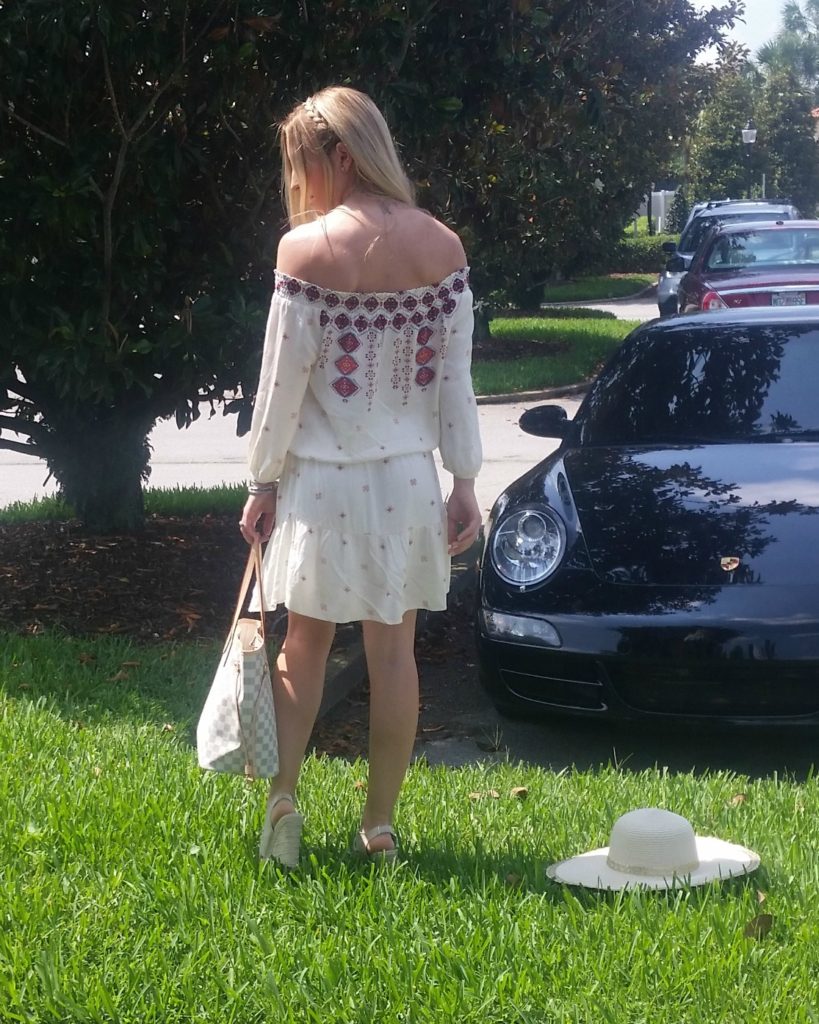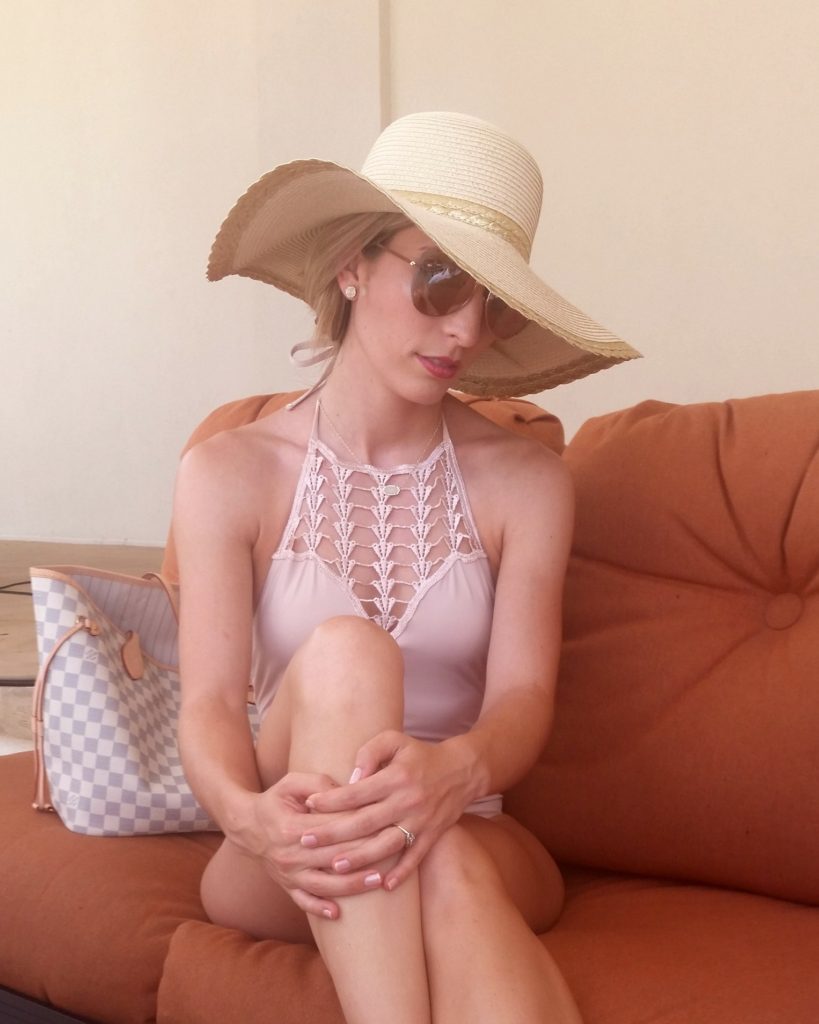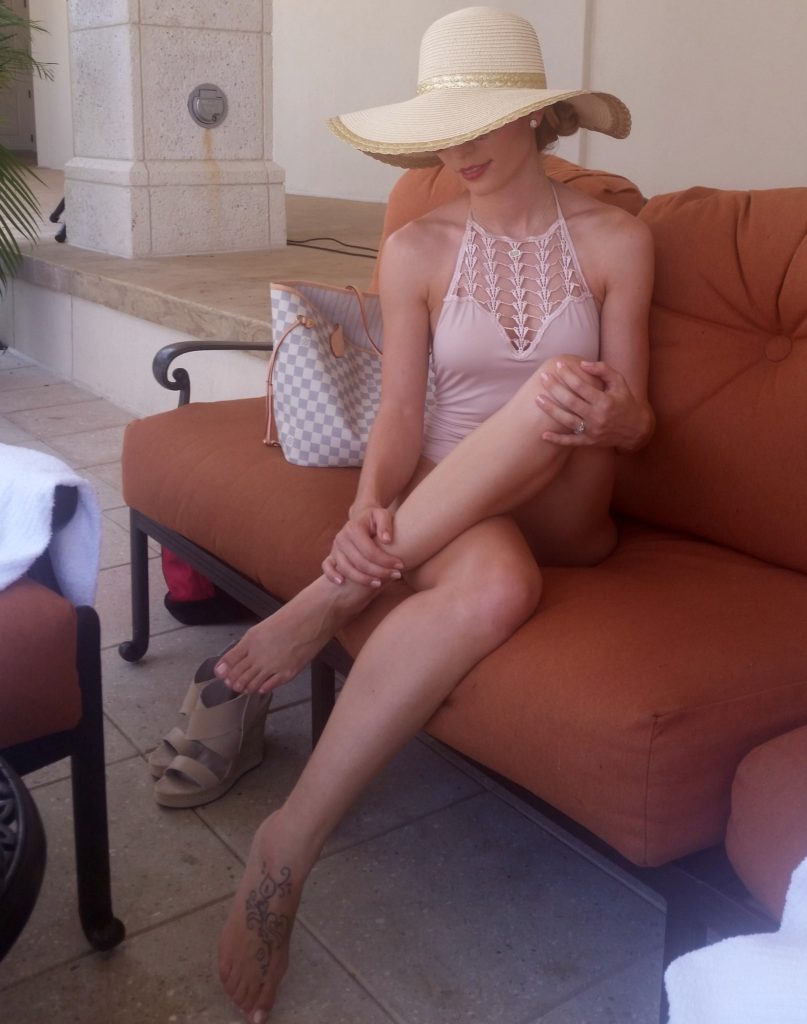 Socialite Dress $25 at Ross – Similar / Similar
Michael Antonio Gerey Wedge (Natural)
Forever 21 Crochet Halter Bathing Suit (Nude)
Kendra Scott Elisa Necklace (Gold/Druzy)
Bracelet 1 / Bracelet 2 / Bracelet 3
Kelly & Katie Metallic Trim Floppy Hat
Make up
Laniege BB Compact (Beige)
ABH Brow Wiz (Brunette)
Hikari Blush (Tango)
Nyx Butter Lipstick (Root Beer Float)
I used a combination of polish on my nails. One coat China Glaze Innocence and one coat Essie Nude Beach.