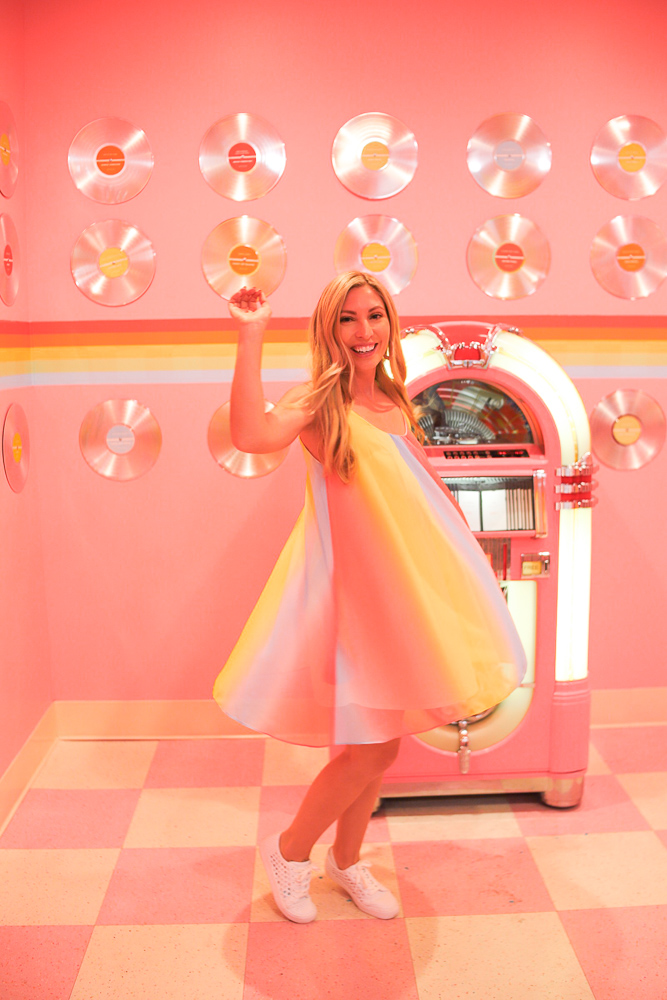 When I remembered that the Museum of Ice Cream was in San Francisco, I knew I had to put it into our itinerary for our trip. I had tried to make it to the pop up one in Miami, but I had just missed it. I really think that it's worth every penny and a really fun experience as a family. Tickets are less than $40 and you book it in time slots, so even though there is a line when you get there it's pretty short because they take you in groups and you get time in each room as you move through the museum.
I booked the tickets easily online before we left for our trip. I wanted to go on a Saturday, but I will say its more than likely less crowded on a weekday, and if you go first thing in the morning. If you want to take your time to get the best photos, even with outfit changes, then I suggest going during a time that won't be busy. I wore something warm to walk around in and changed into my dress in the bathroom, which matched the museum perfectly!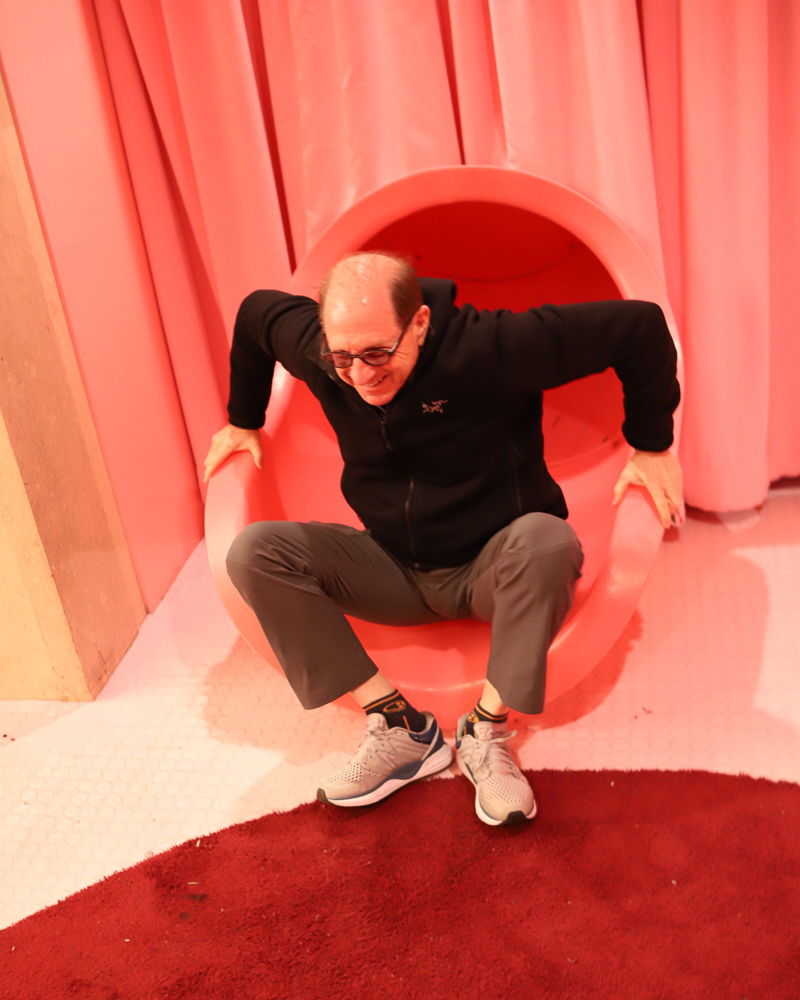 When you first get in there are two ways to get to the first room. You can be adventurous and take the slide down, or you can take the stairs. The first treat we got to try was cotton candy and that's my fave! If only there had been some popcorn to go with it. While we were there, they were celebrating pride month and I loved all the messages that the employees were teaching the kids and the questions they were asking in order to get the kids to think about positivity. In the first room there were paint crayons where we could all draw, or write positive messages on ourselves and there were mirrors everywhere to see.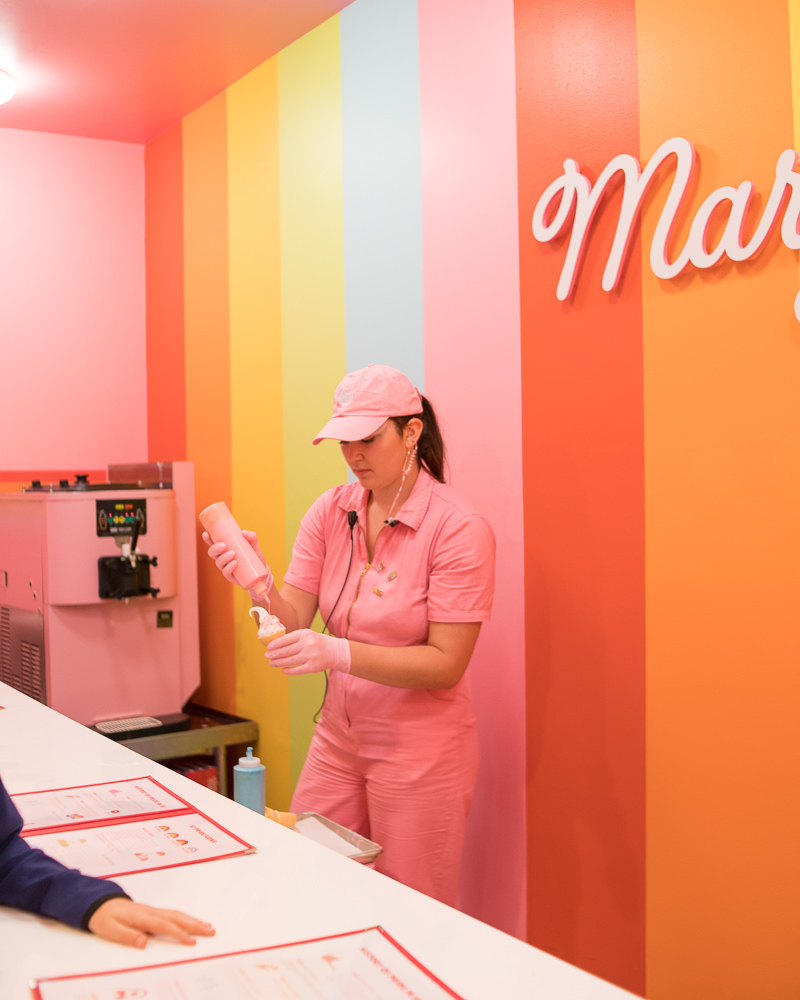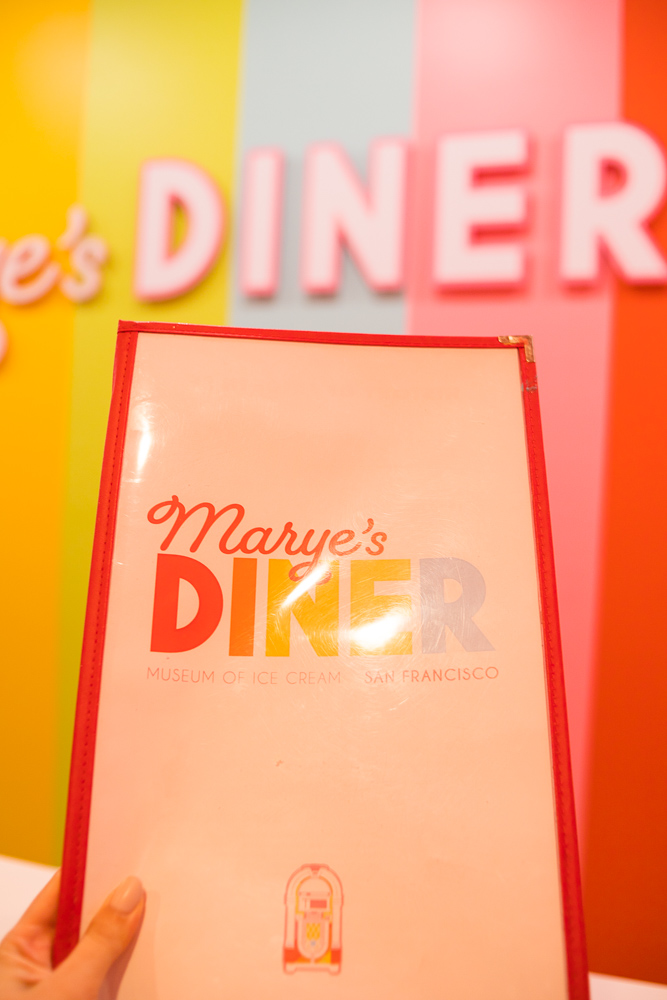 Next we went into the diner area and we got to try some delicious soft serve with blue and pink chocolate on top. There was a juke box and an old school pink telephone. Definitely was digging the 50's vibes in the Museum of Ice Cream.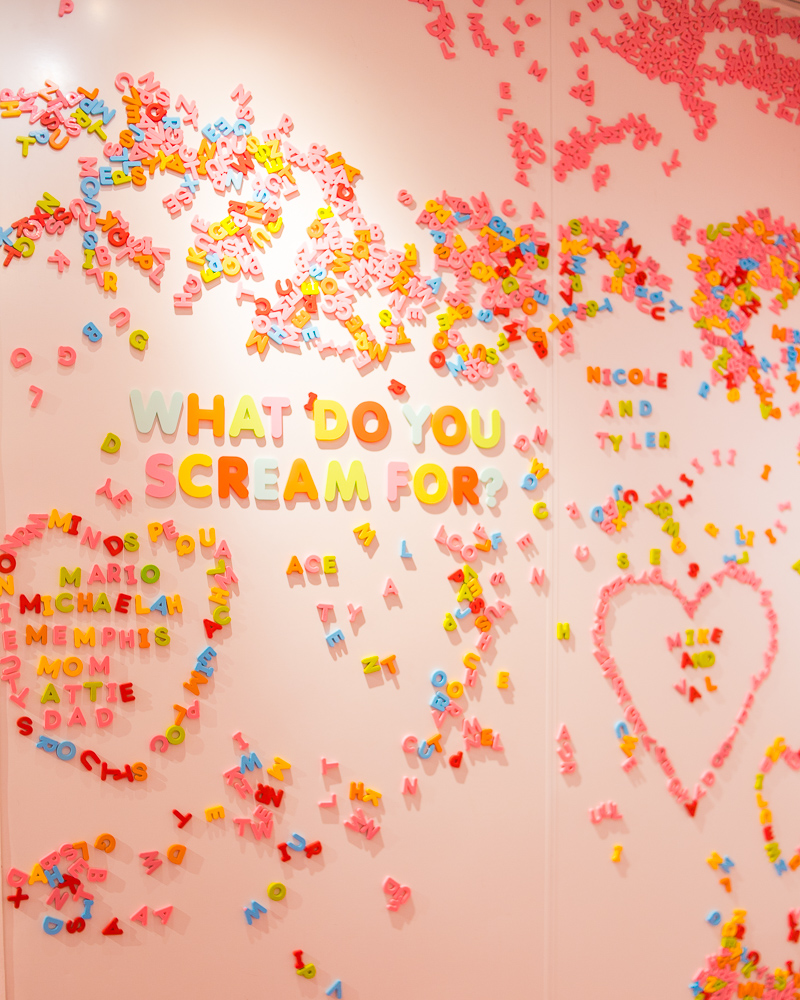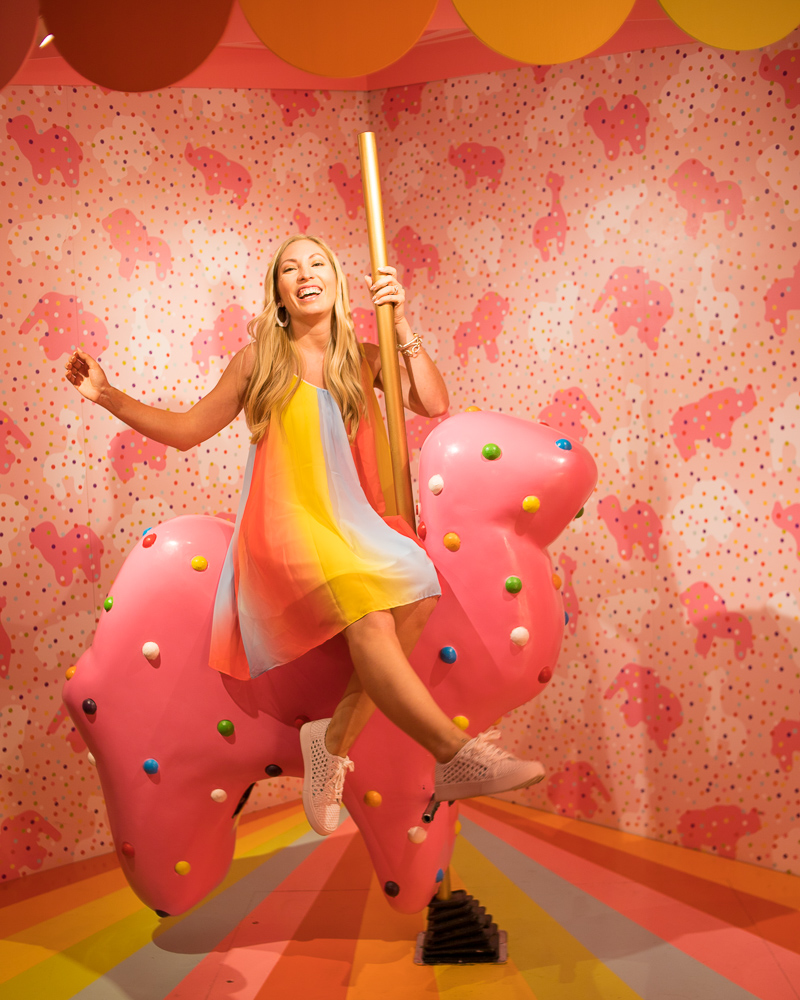 The next array of treats were fun flavors of Popsicles, Rainbow Dippin Dots, and a Chocolate Chip Cookie Ice Cream Sandwich. I didn't eat all of them myself, but my kids and the "big boys" (husband and father-in-law) really ate up everything lol. I was more concerned about taking in all the scenery and the kids loved the food and the cool things in each room. The sprinkles pool is the last room before you leave and where people spend the most time. It's the largest area, but gets pretty crowded. It's hard to get a good photo in here, I got lucky getting the right angle. They aren't real sprinkles, but large plastic pieces and actually hurt a bit when you jump in them, so be prepared.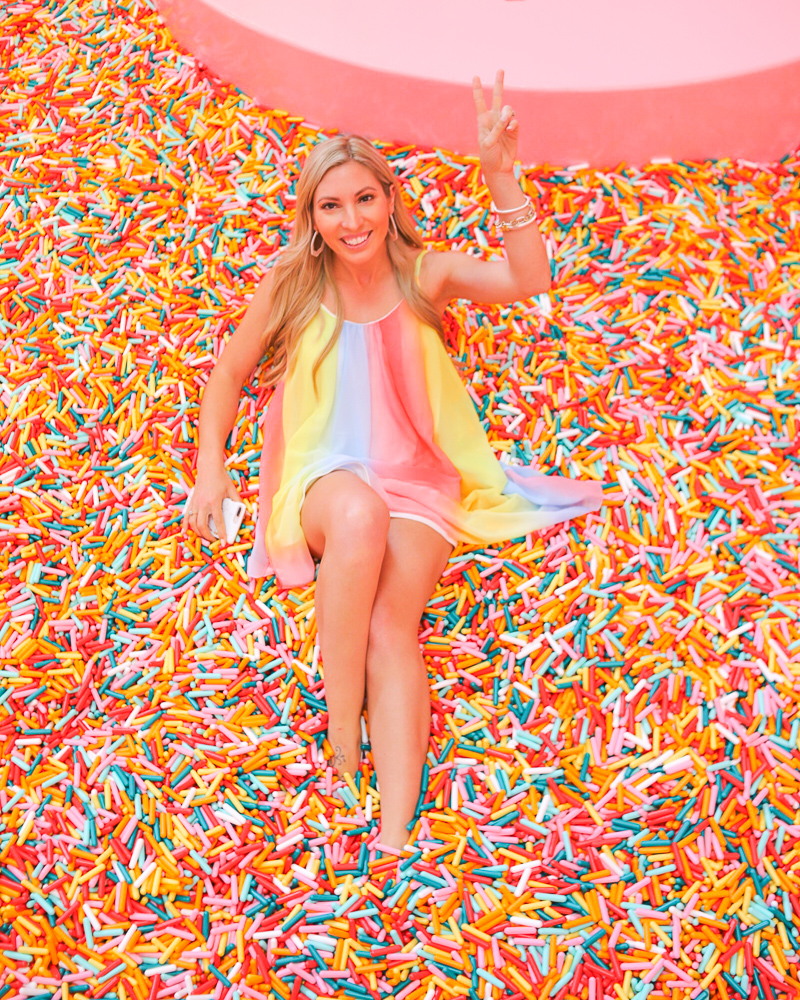 If you really feel the need for more ice cream, you exit through their little cafe where you can purchase some ice cream, or milkshakes. My son got the pride milkshake which was really over the top and $15, but a portion of the money was going to a good cause for the month.
I really suggest putting the Museum of Ice Cream on your list of things to do with, or without kids when you visit San Francisco.
Xoxo, Nikki