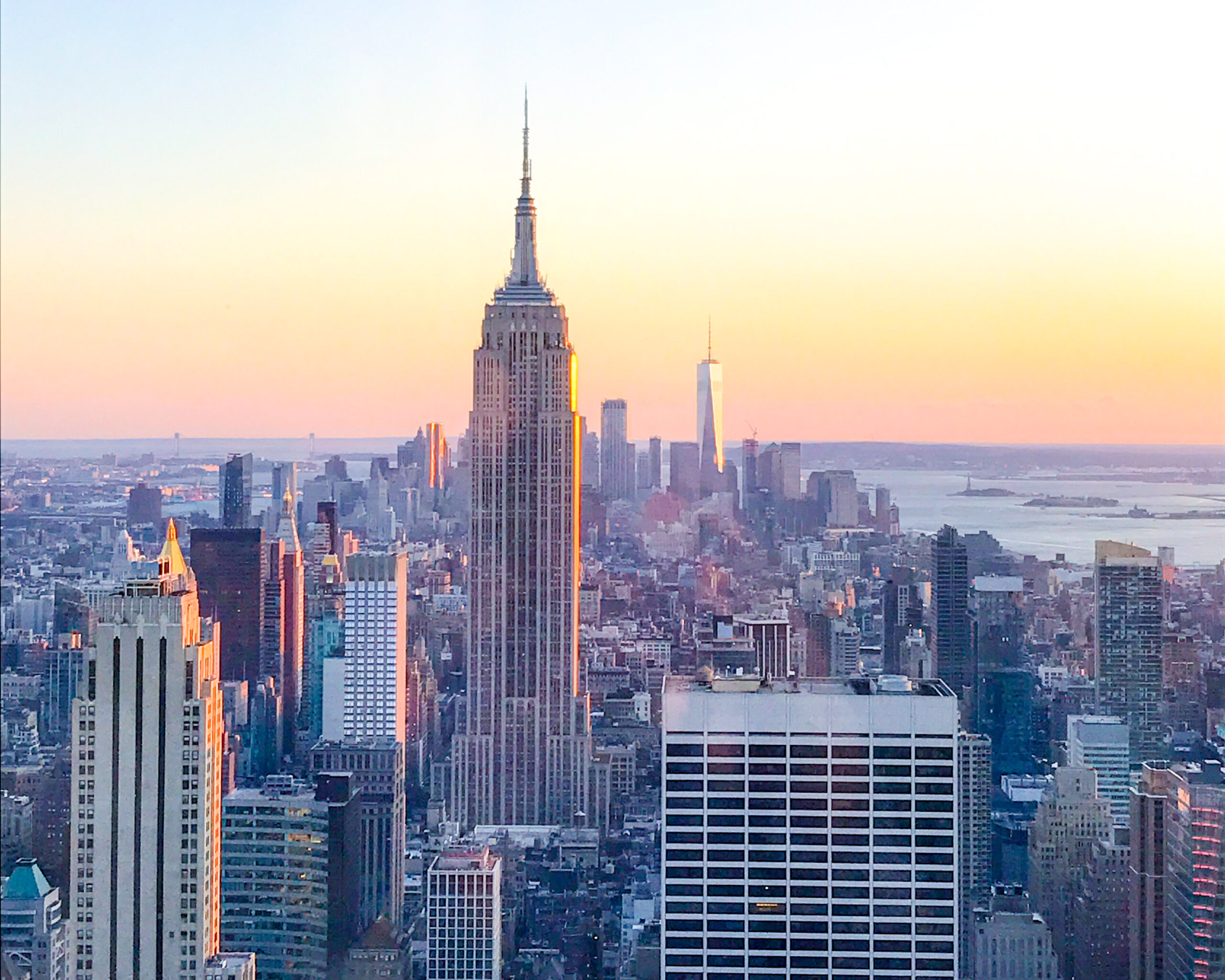 New York, New York, you will always have my heart. This year, I was able to cross a big item off my bucket list: attending NYFW (New York Fashion Week). I had such an incredible time and I'm excited to share each day of my trip with all of you, and eventually show how any of you could mark this item off your bucket list too.
NYFW DAY 1
Hat | Necklace | Tee | Jeans | Shoes | Suitcase
We arrived in New York on a Thursday towards the beginning of NYFW. We flew into Newark since it's a smaller airport and it was a lot easier to get to where we were staying in Brooklyn. Originally, we were going to take the train into the city but with all the luggage we had, we just ended up taking an Uber to Brooklyn. After that, we decided to make our way to the nearest Papaya King, which is my favorite hot dog spot. Well, it least it was but I'll get to that later. We totally forgot that you have to have cash to eat there, so we had to find a different spot in a pinch! We ended up eating at a cool churro place called La Churreria near Soho and I met up with my girlfriend Miki. She was also attending NYFW and was able to help me out taking blog photos when Blake was off doing his own thing.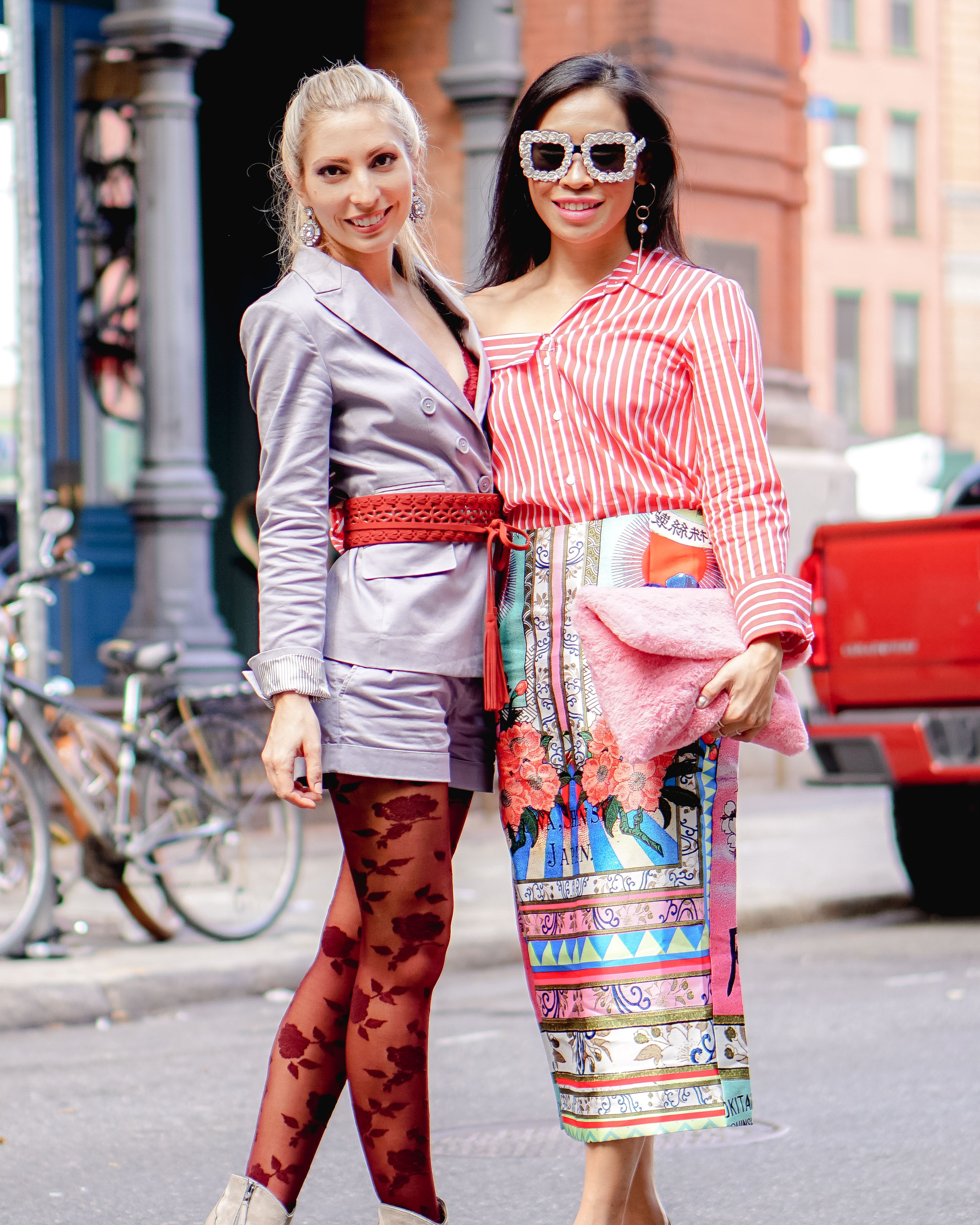 Our main site to see this day, was The Top of the Rock. Even though I had been to New York before, I hadn't really gone to any of the hot tourist spots. We went at 6 PM so that we could be up there for the golden hour and stay to watch the sunset. The sunset was pretty, but if I had it to do over, I would have gone right when they open at 8 AM. It's just so crowded at The Top of the Rock that it was hard to see and take photos.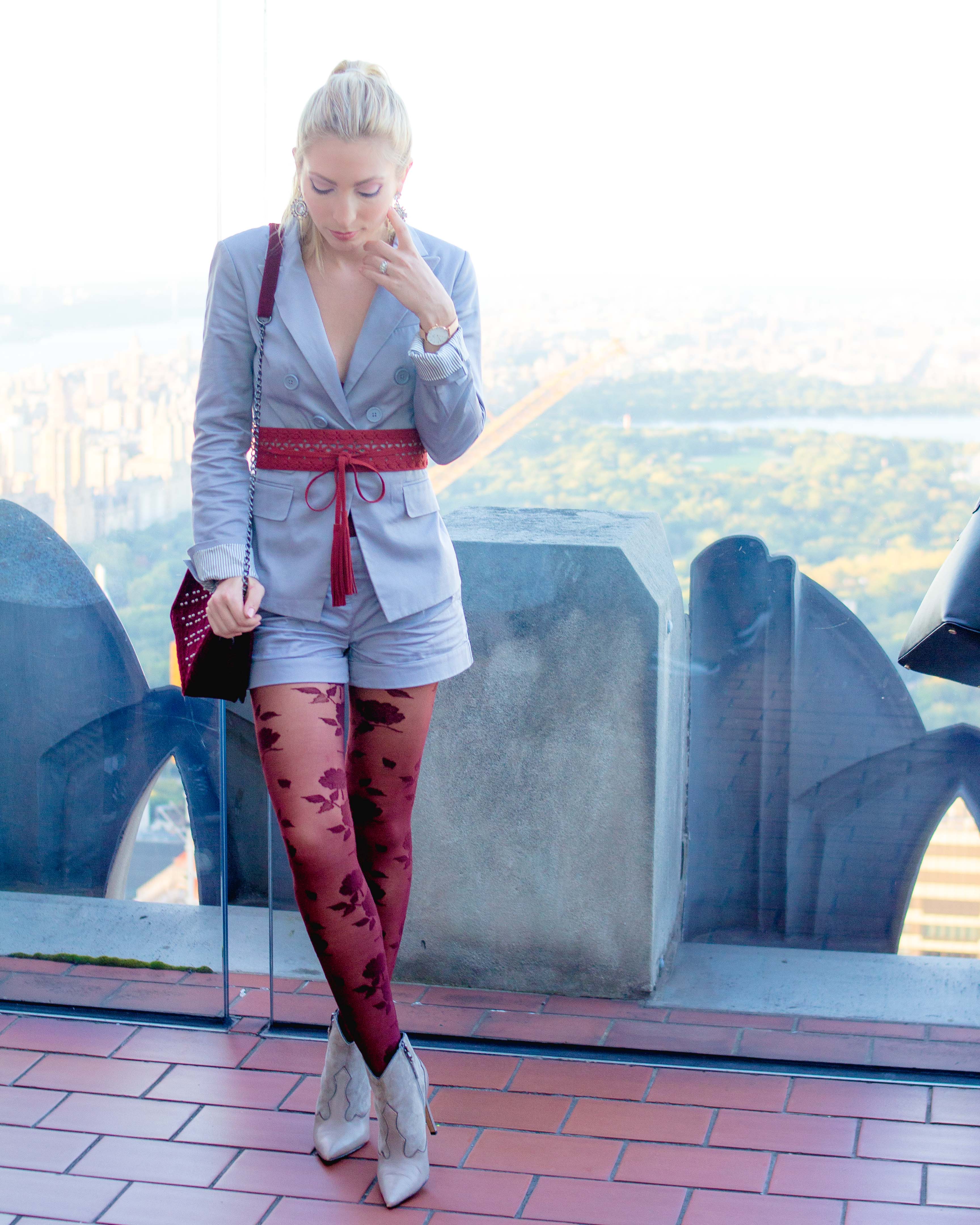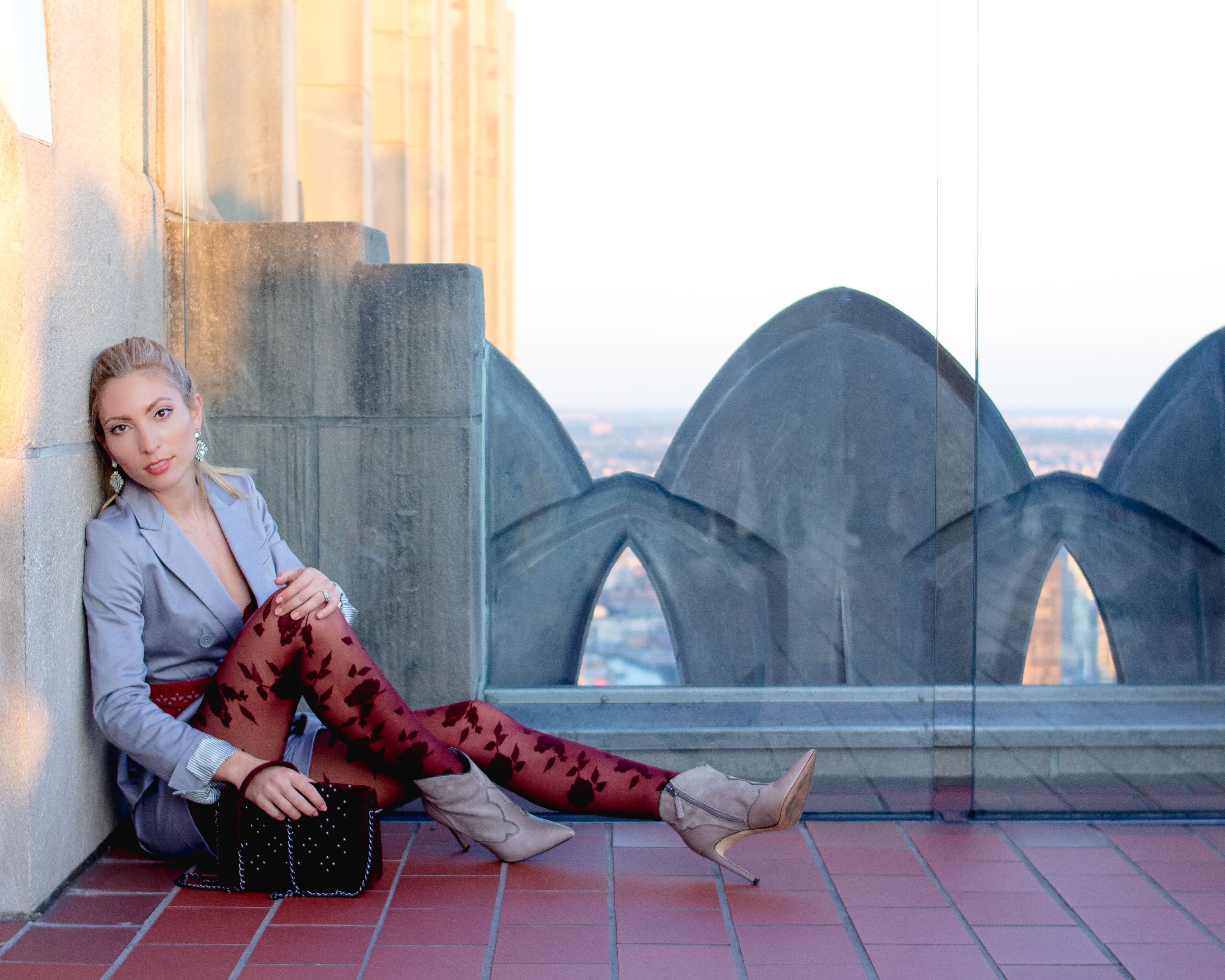 Jacket & Shorts from Express Old (Similar | Similar) | Bralette
Tights | Belt WHBM (Similar) | Boots | Purse | Earrings Bauble Bar Sold Out (Similar)
After the sun set, we headed off to Mid Town to meet up with my sister-in-law and her boyfriend to have dinner at my man's favorite spot, Pietro's. He always gets the chicken parm there and I always get the veal piccata, but all of the food is delicious.  After dinner, they took us off to some cool little bar in Williamsburg; I enjoyed myself so much there that I don't even remember the name. It was quite a lively evening and we didn't get much sleep that night.
NYFW DAY 2
On the second day, I woke up at about 4 AM in order to get ready for our morning shoot on the Brooklyn Bridge. Our goal was to get there when the sun rose at 6:30 and get some amazing photos without lots of people in the background. It was a Friday, so there were still plenty of people taking photos, biking, and jogging. I think we got some amazing shots! This REDValentino cherry dress from Rent the Runway is what I wore for my first official day of NYFW.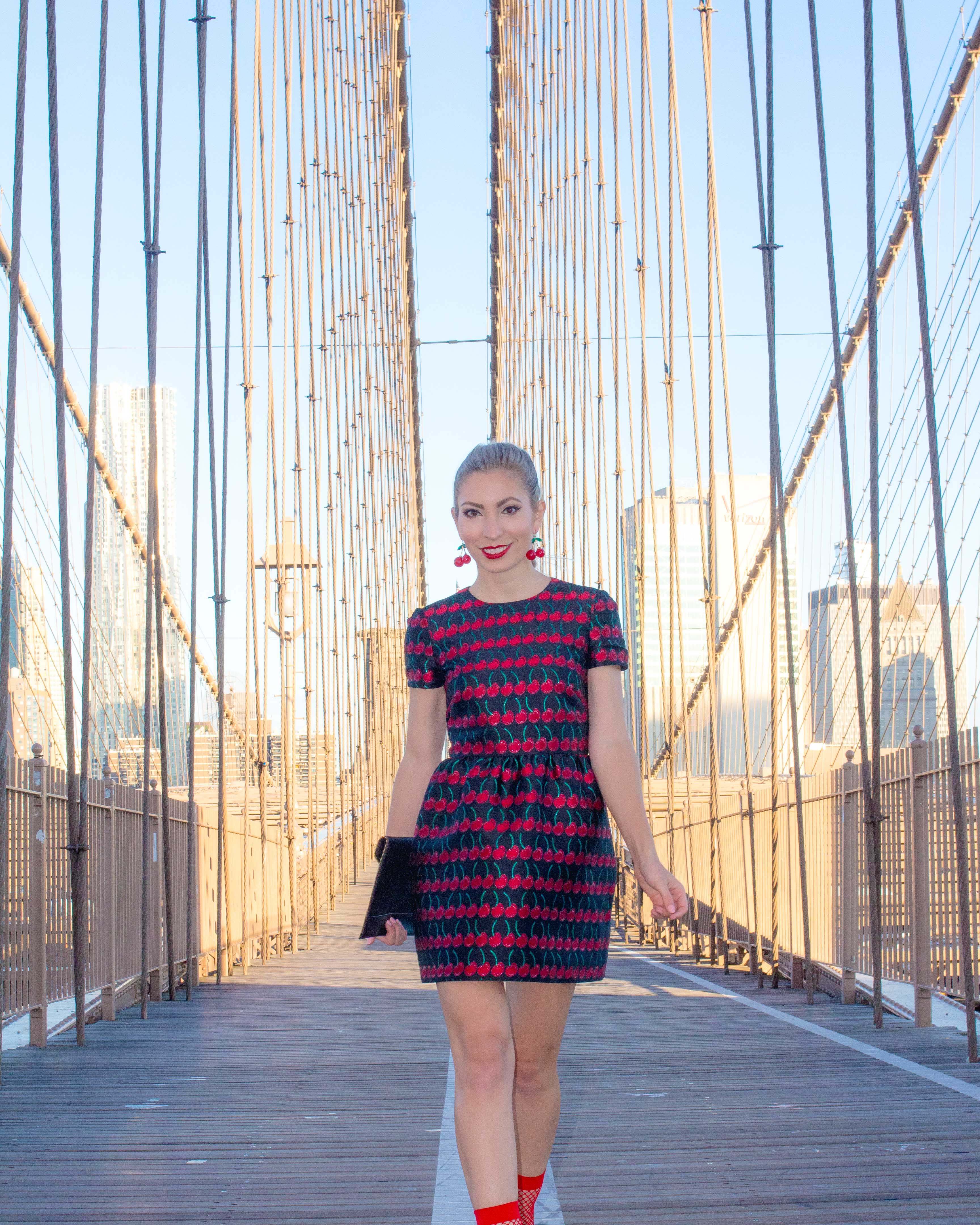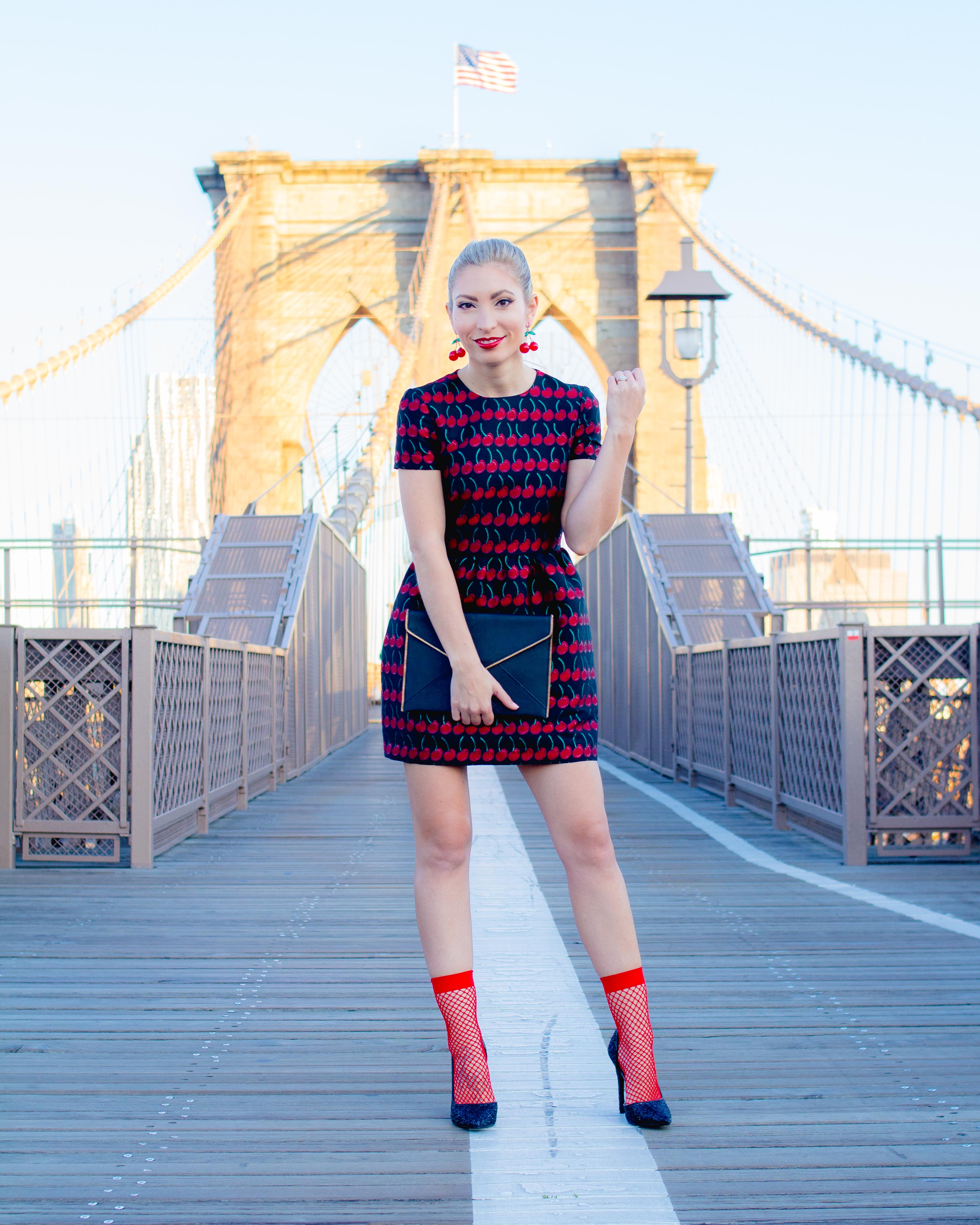 Cherry Dress | Earrings (Borrowed from sis-in-law who has awesome taste) | Socks | Heels | Clutch
Next, we headed off to Dumbo. This is the home of the famous Humphrey loft from Gossip Girl. This also houses the iconic photo location of a brick road with the perfect view of the Manhattan Bridge in the background. As much as I love this dress-the color is amazing for fall-I will have to have a pair of Spanx to wear under it because it kept trying to fly open during our walk from the Brooklyn Bridge to Dumbo. It was almost embarrassing.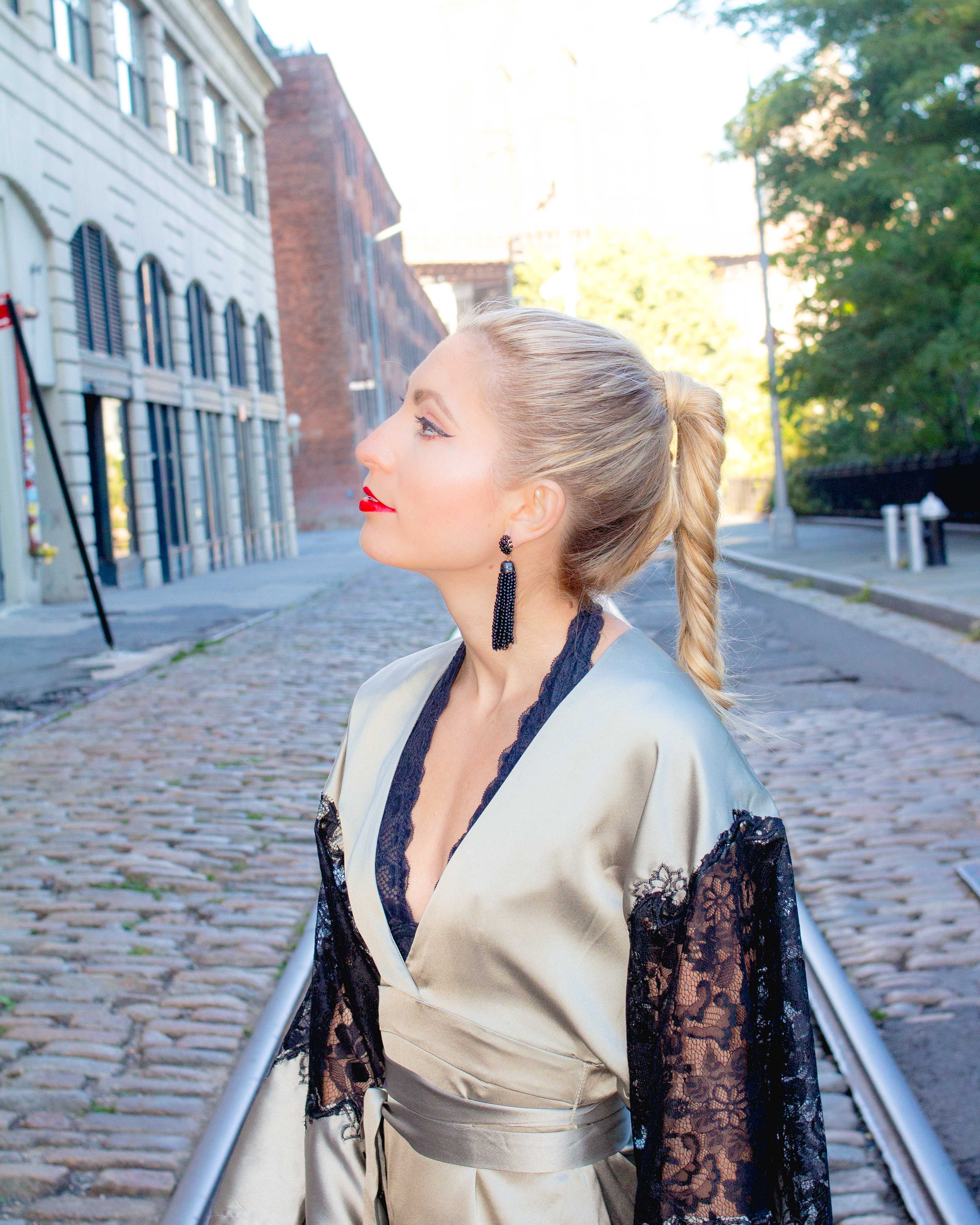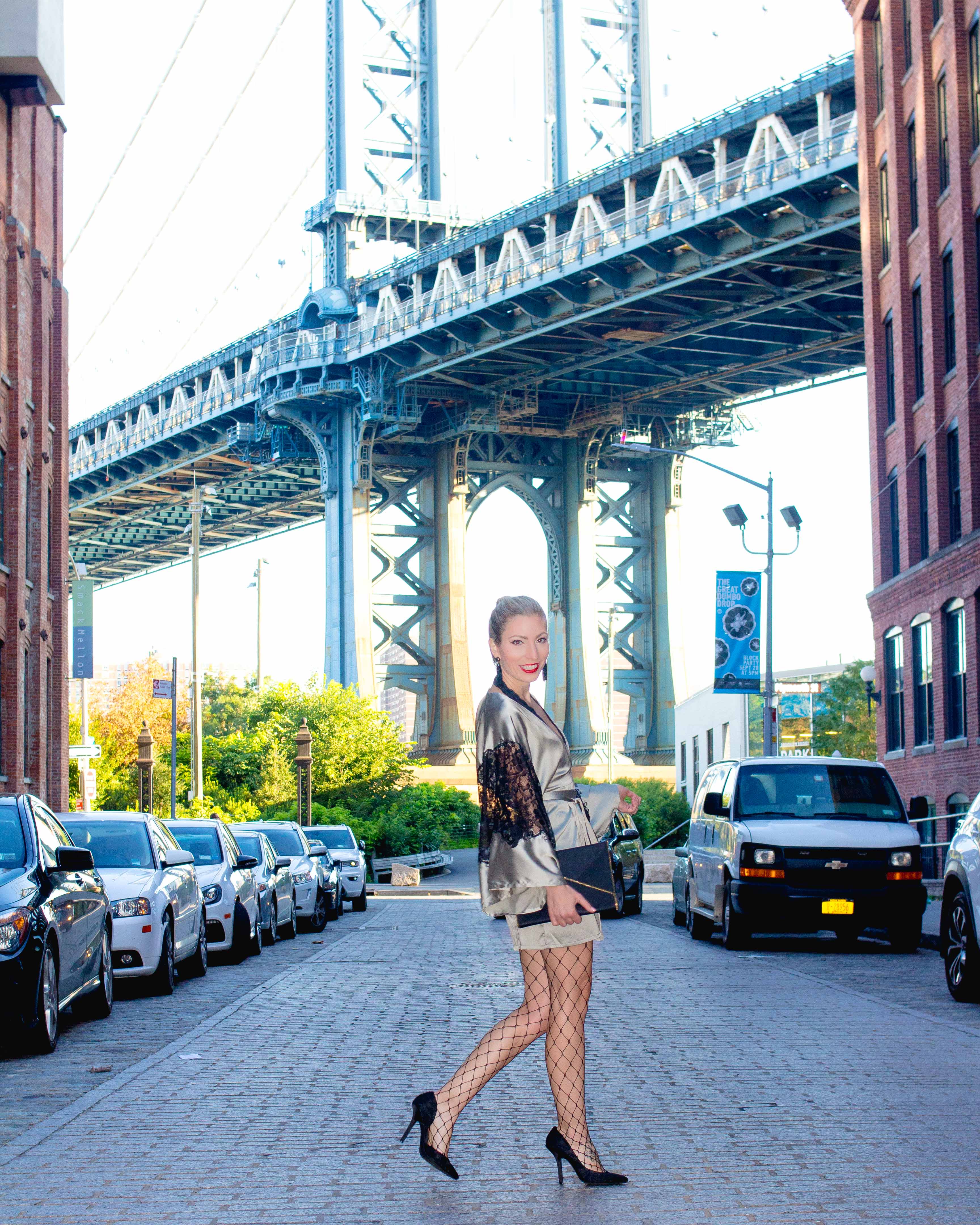 Dress (Olive Color Sold Out) | Bralette | Tights | Heels BCBG Sold Out (Similar) | Clutch | Earrings
I was supposed to attend three shows on Friday, however I only ended up actually attending one. I missed Kania because I didn't get into the city quickly enough after our photoshoot. Then, I met up with my blogger babe Sunshine and Peonies to head over to Galtiscopio, but we were five minutes late and didn't have actual seats, so they ended up closing the doors. What a bust! Here is what you do in New York instead when you miss a fashion show.
Left: @sunshineandpeonies Right: @arrowsandawe
I had priority standing for Vaishali, so Miki and I attended that one and we got seats. I stayed close to the end where there was a bit of a gap so that I could get some good photos and video of the fashion show. I loved the way she used different fabric textures and random pieces to create something fresh and exciting.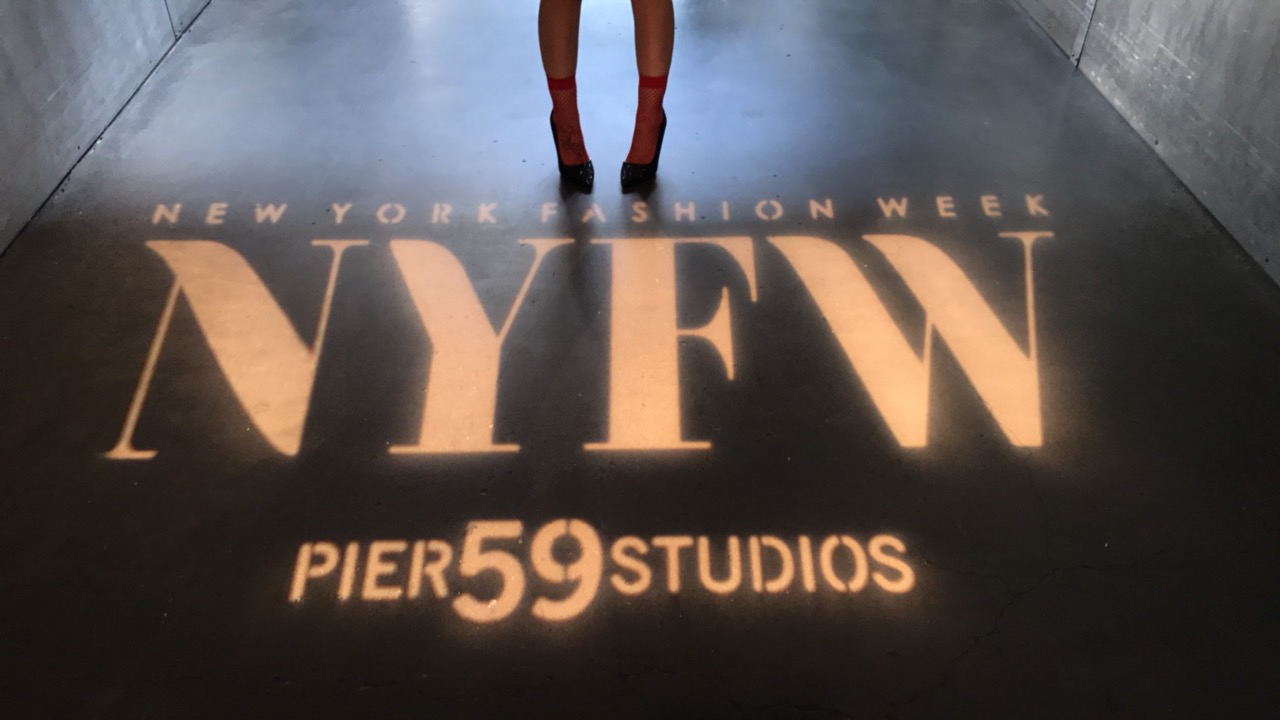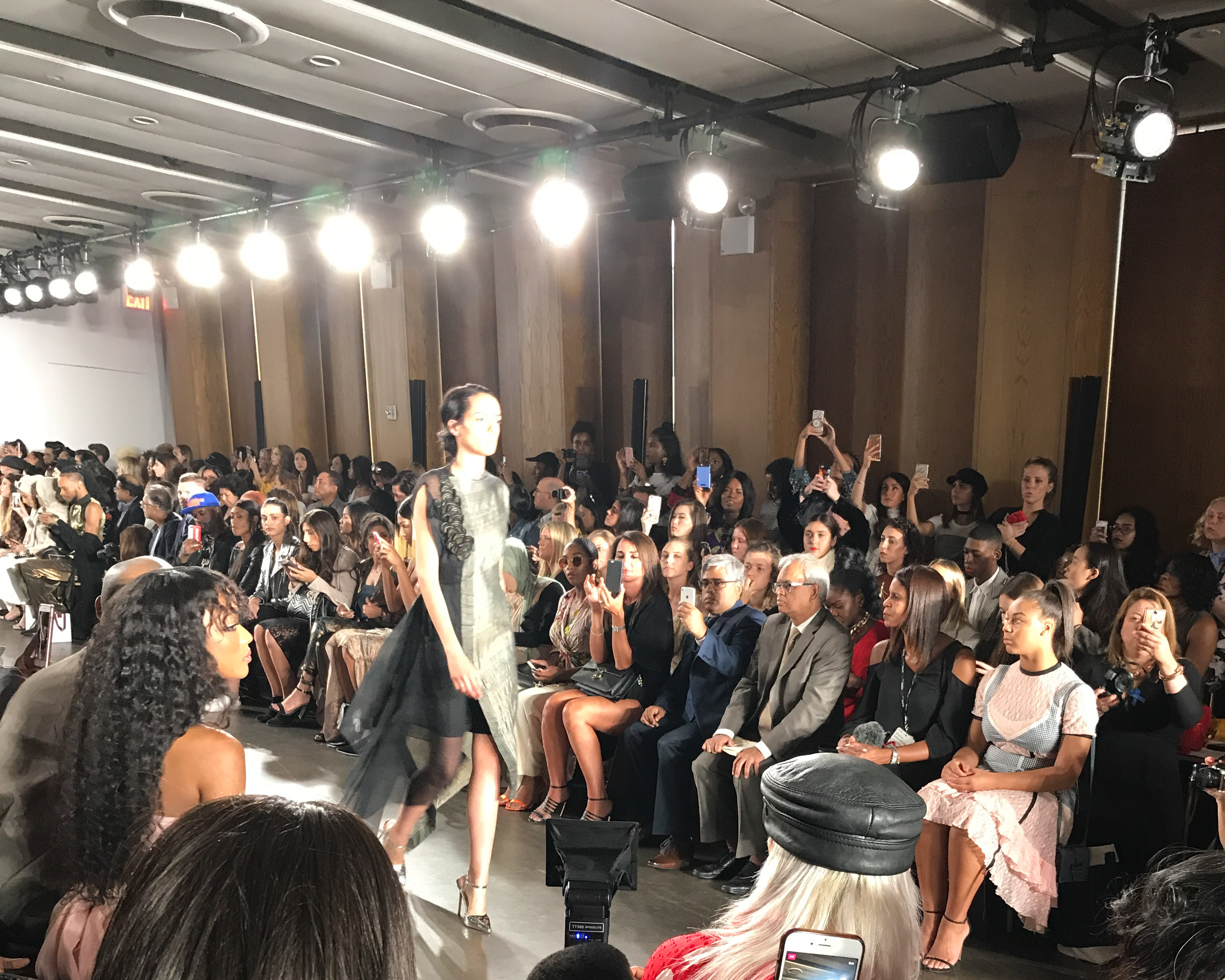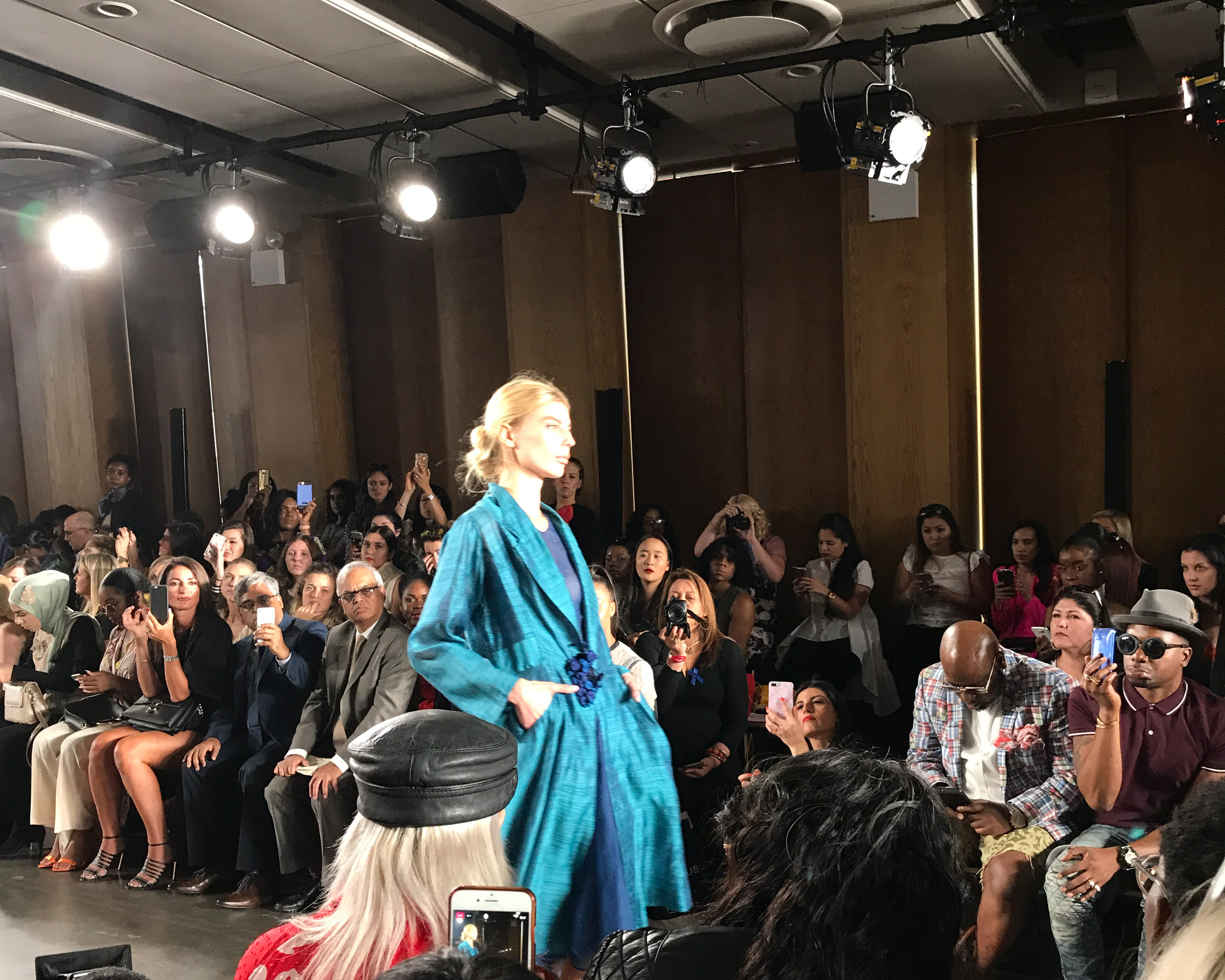 After the show, it was already time to get ready for the Style Collective Party. After we were all dolled up, we headed over to the Lower East Side to shoot at the Liketoknow.it wall which all #startedwithascreenshot!! I was really excited that this mural was launched during Fashion Week and that I was able to take photos there because they only have walls in three other cities so far that I know of.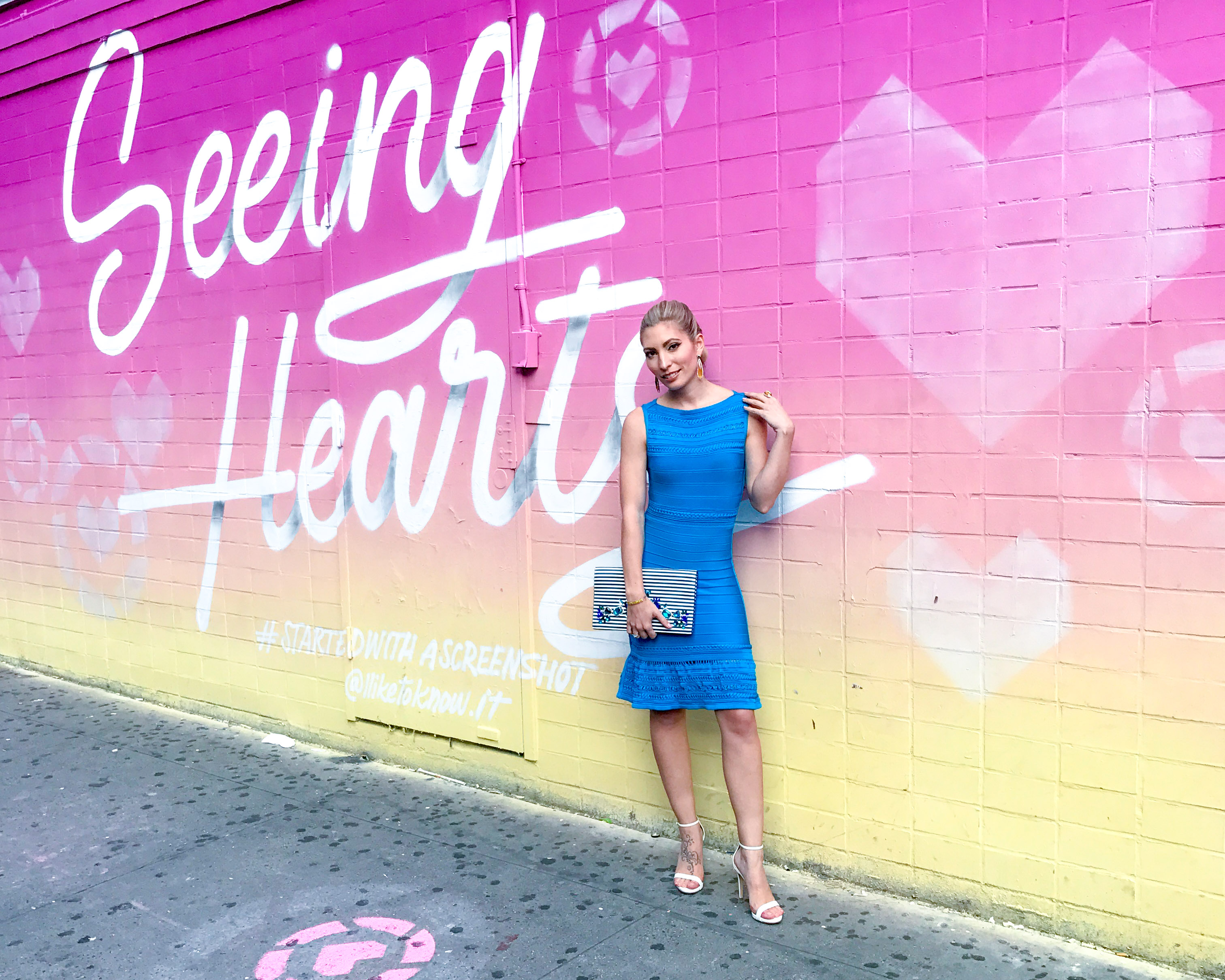 Similar Dress (Borrowed mine from MIL) | Earrings | Bracelet | Ring | Clutch Express (Similar) | Heels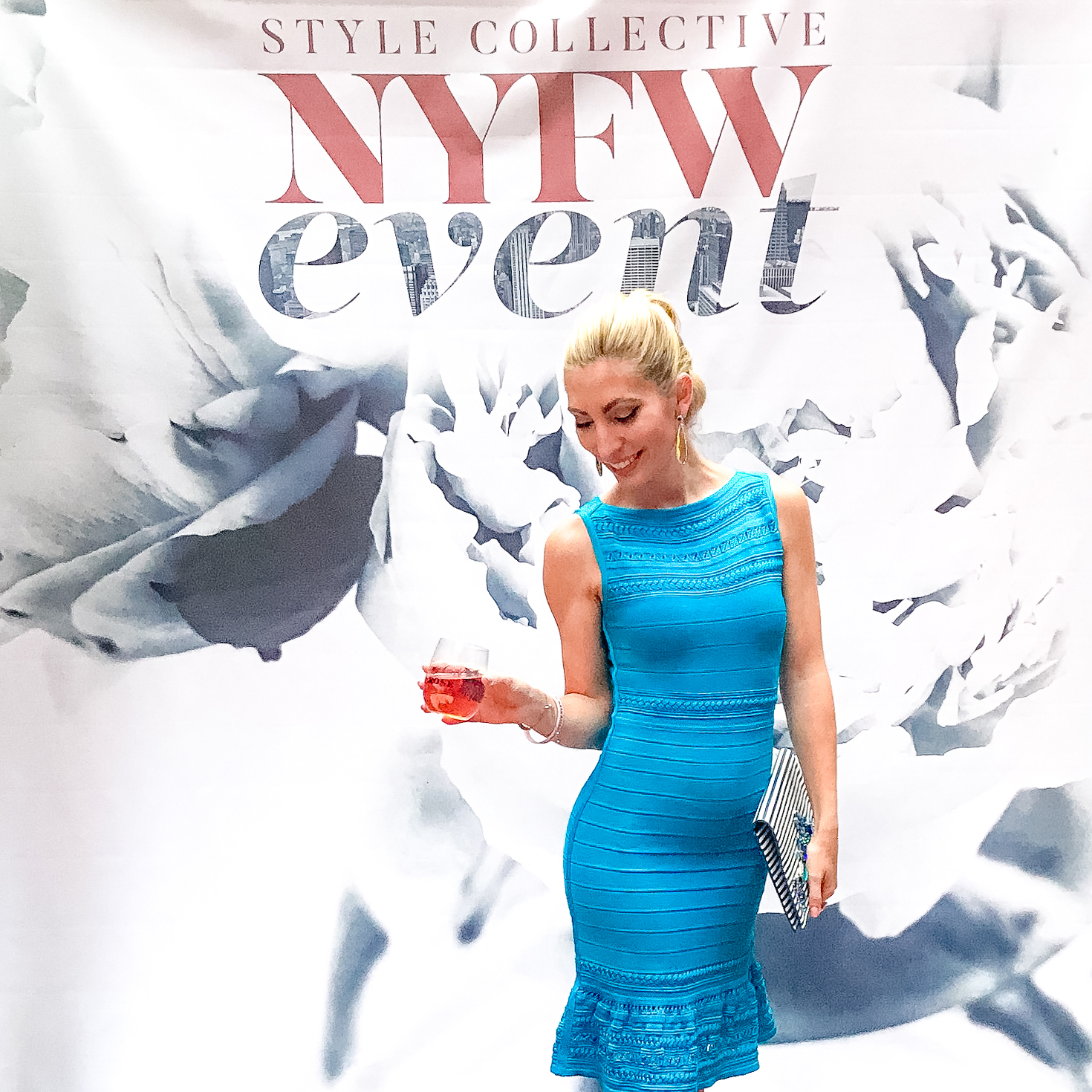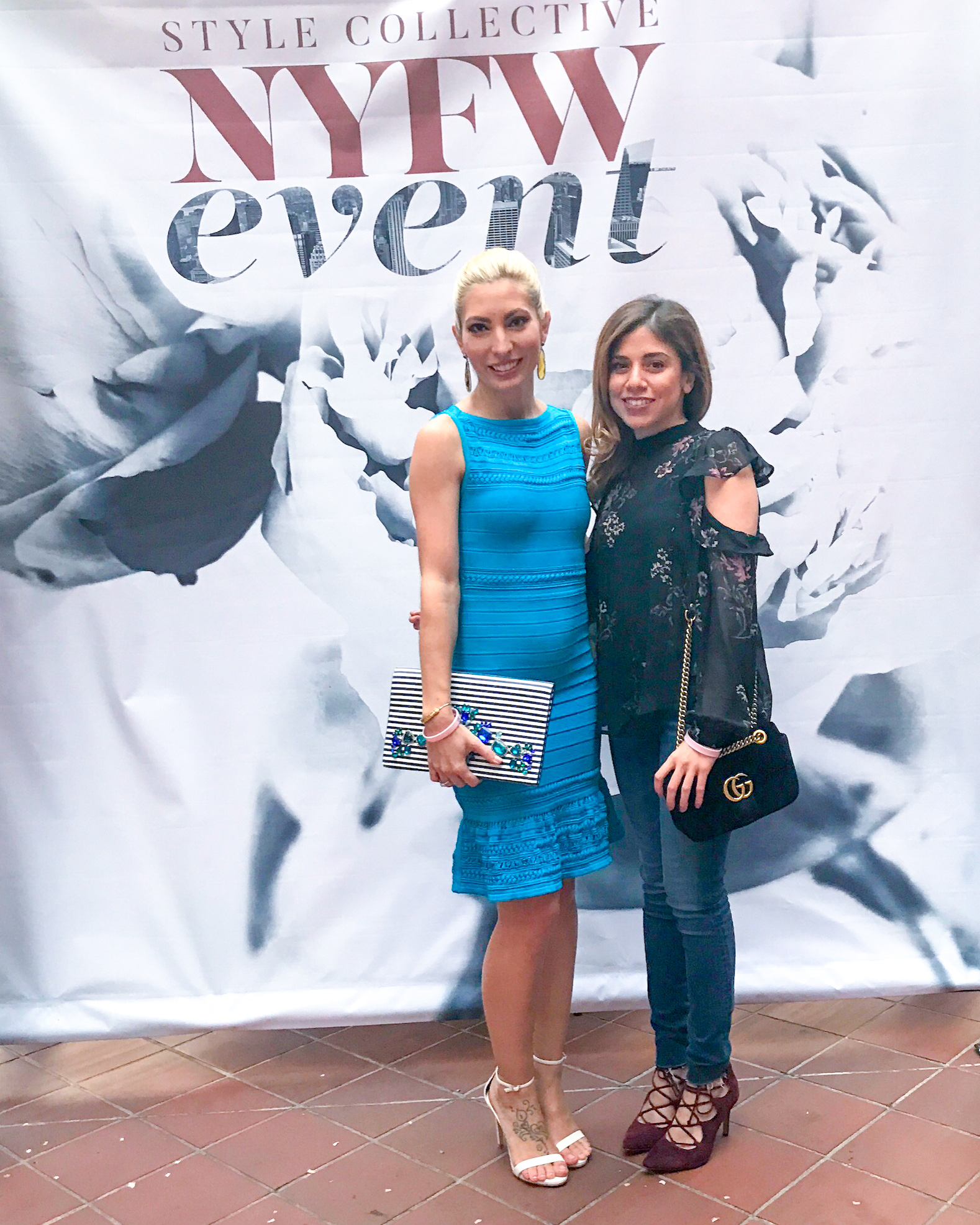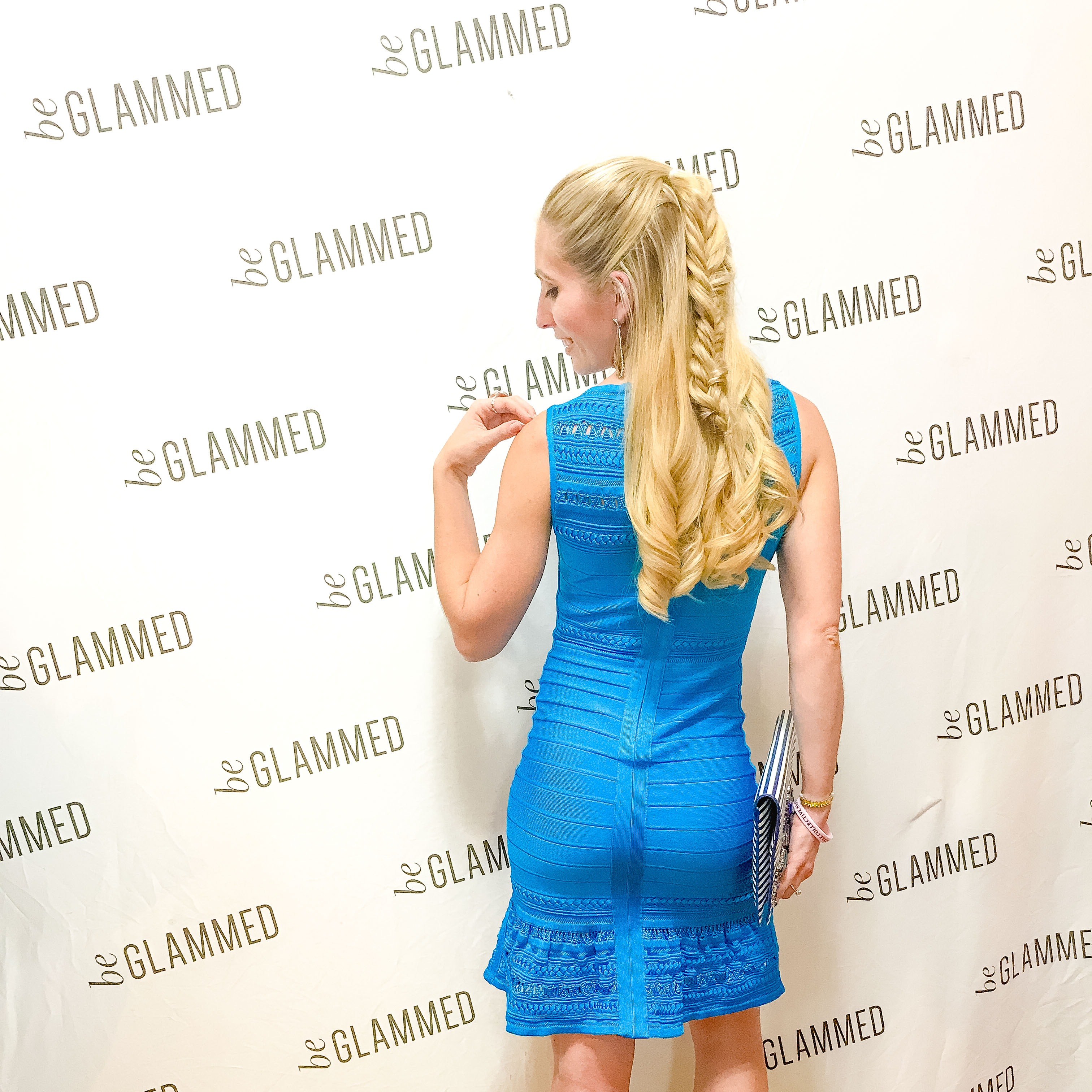 The Style Collective event was fabulous!! One, because I got my nails done for free. Two, because I got to meet and spend time with my lovely Style Collective sisters!! These are my sisters by choice and it was great to mingle, drink my Day Owl Rose, get my hair done by Be Glammed, and eat chocolates by Patchi!!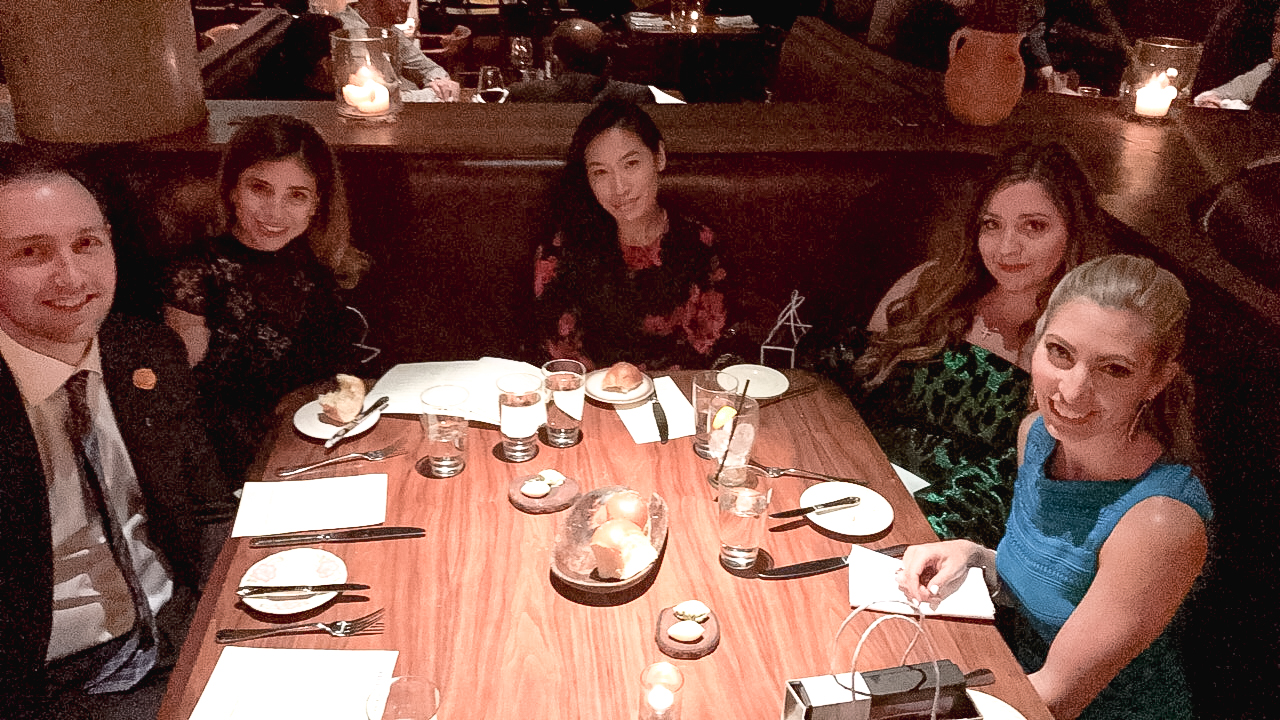 After the party, a few of us headed off to Butter, another Gossip Girl attraction, and had a couple cocktails and late night bites. I had the panzanella Salad and a couple bites of Adrina's buratta.
To be continued…next Wednesday! Leave me a comment below with which outfit you are loving so far!!
*This post does contain affiliate links.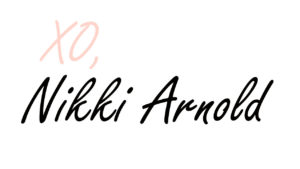 PIN IT