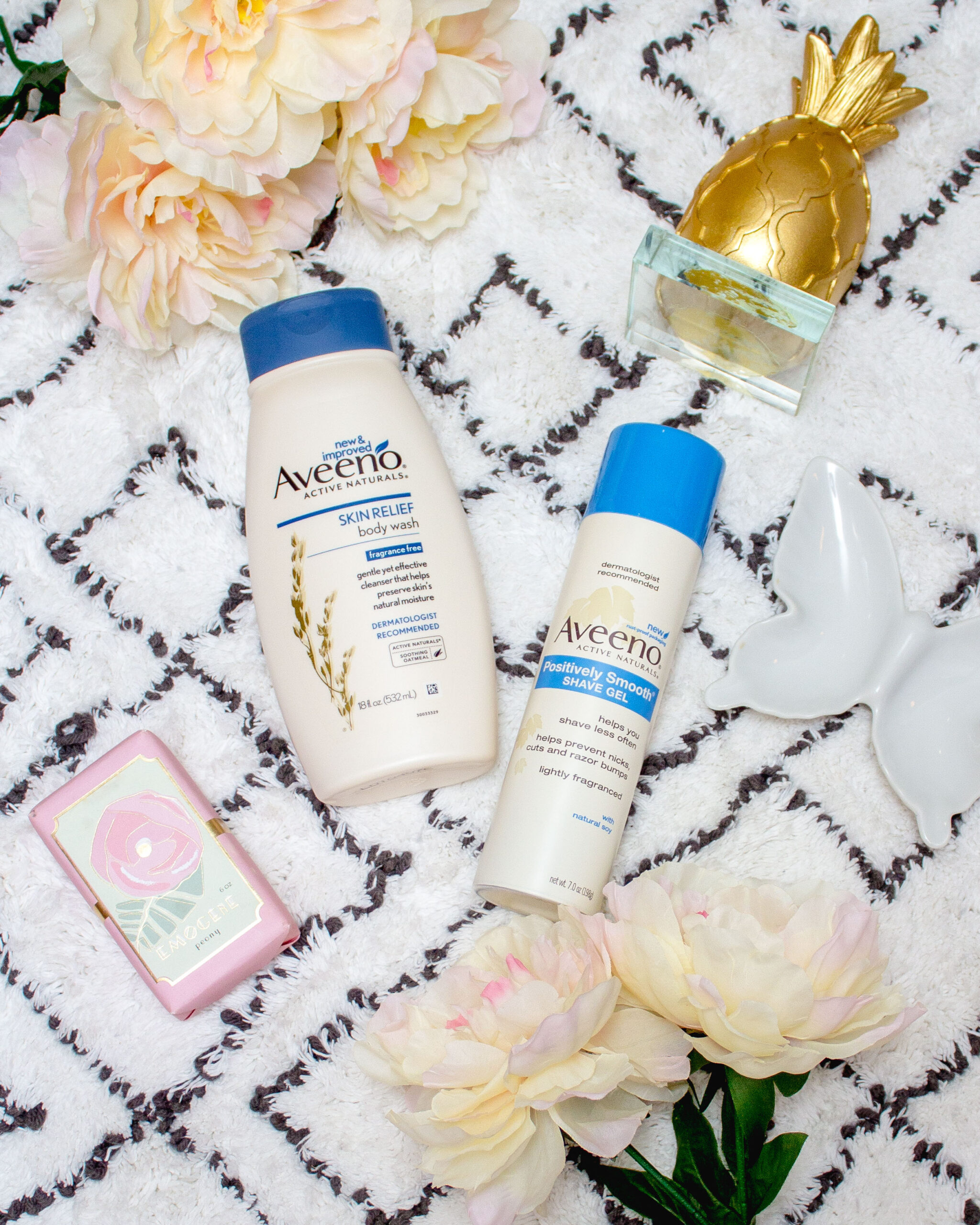 This shop has been compensated by Collective Bias, Inc. and its advertiser. All opinions are mine alone. #TimeWithAveeno #CollectiveBias
Today I wanted to share a bit of motivation with you because there is one place in most people's homes that we tend to have a hard time keeping clean and organized. This is our bathroom. Lately I have felt overwhelmed in mine. It's not that I have a huge bathroom, and it's not super small, but the way it's set up, makes it hard to keep organized. When your bathroom is organized it's also easier to keep clean because it feels less cluttered. Having your favorite products like AVEENO® Skin Relief Body Wash and AVEENO® POSITIVELY SMOOTH® Shave Gel out and easy to find make it easy to spend time in your bathroom relaxing. Therefore, I spent an entire weekend re-doing mine and I thought I would share my tips for bathroom organization with all of you.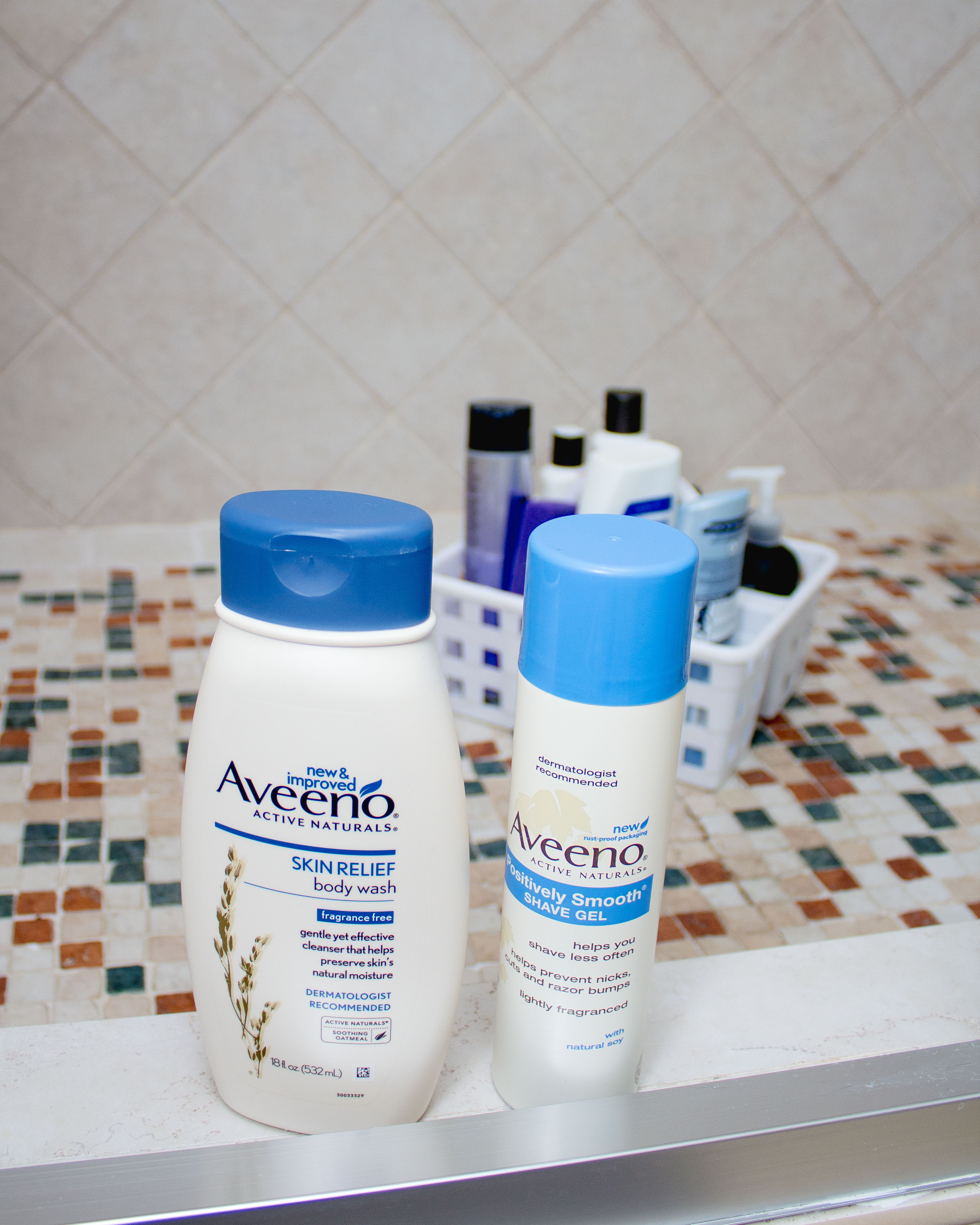 5 Bathroom Organization Tips
Step 1: Declutter Your Medicine Cabinet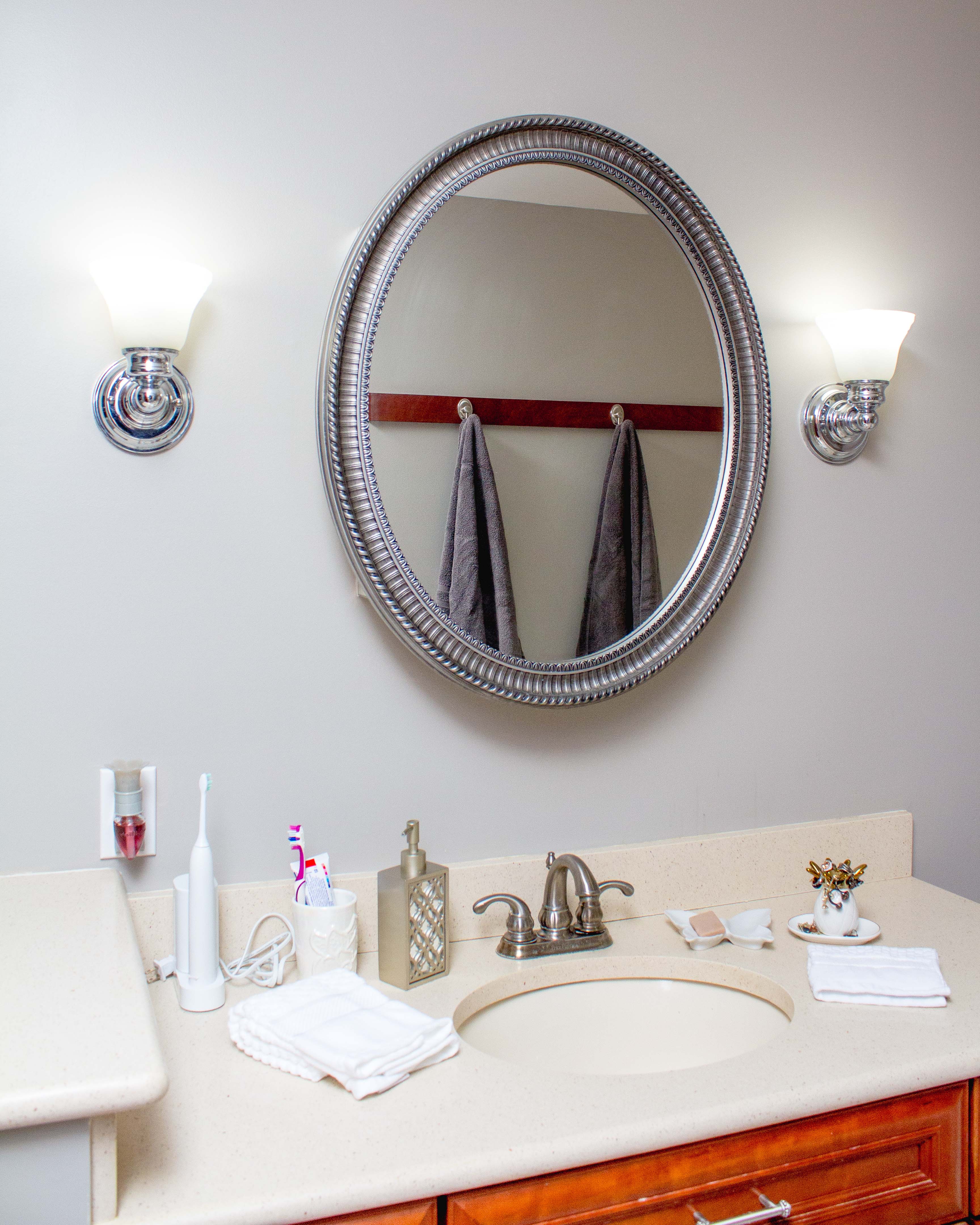 Maybe this is just me, but normally my medicine cabinet is where I would shove everything that would fit just to get it off my counter. However, my suggestion is to put only the items you need easily at hand and use the most. Clean out all the expired medicines and move any extra lotions, or duplicate items to another location. To be honest I don't even keep medicines in the "medicine cabinet", I keep them in storage bins in my linen closet.
My linen closet isn't huge, but it's inside my bathroom, so I use it for multiple purposes. I use the upper portion to organize all my medicines and first aid supplies. Then, I use part of the lower portion to keep towels and other linens. Finally, the bottom shelf is where I keep any extra toiletries.
Step 2: Divide and Conquer Drawers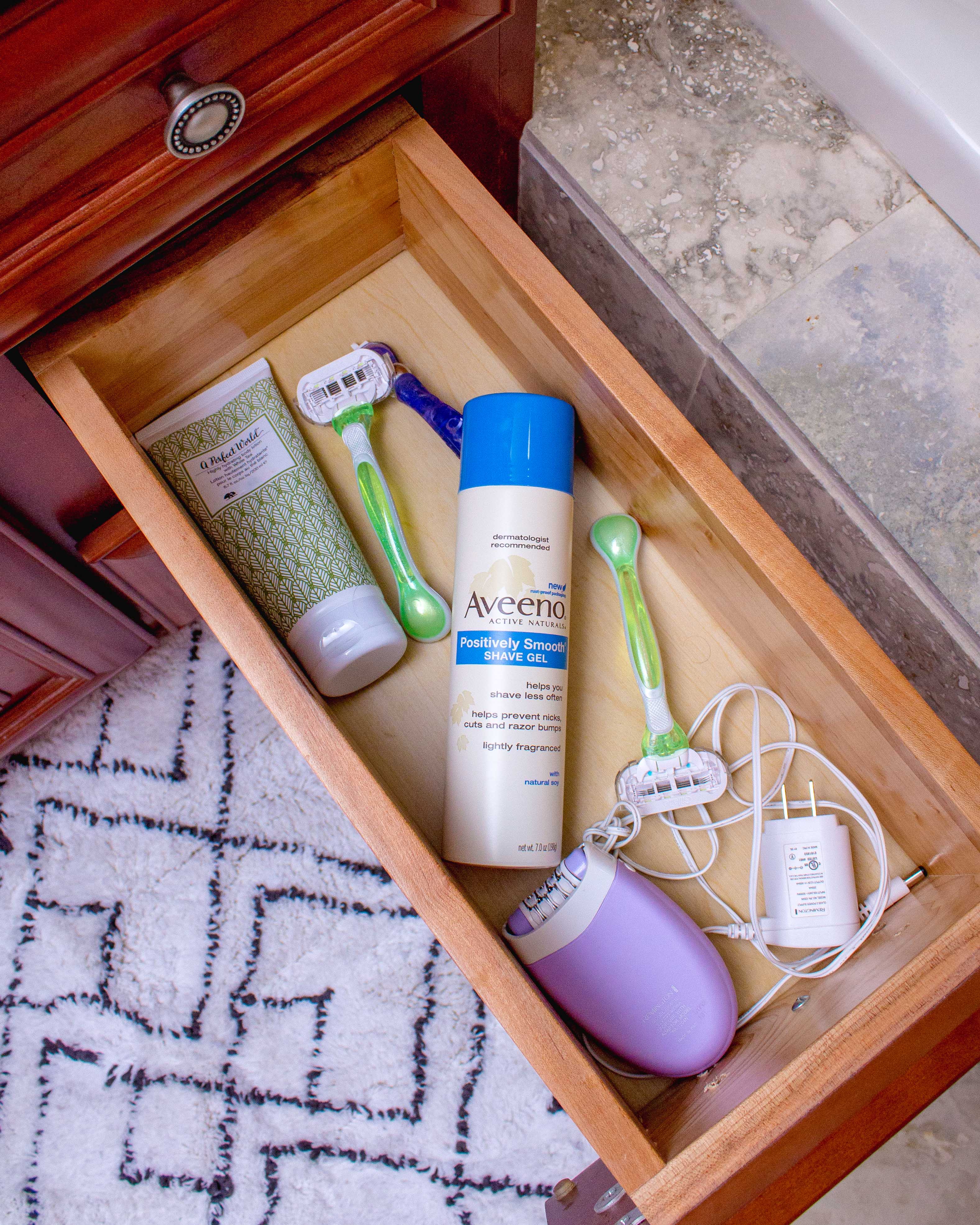 Your bathroom drawers also tend to be a catchall for all different kinds of products. This makes it hard when you are trying to find something in a hurry. If you keep them organized by type of products, then it'll save you a lot of time getting ready in the morning. Once a month you should go through your drawers and get rid of anything that has expired and wipe them out because even drawers tend to catch dust and hair.
I keep my brushes and hair ties in my top drawer, to make them the most easily accessible. The next drawer is where I keep items like cotton balls, cotton swabs, and facial tools. The next one down holds my lotions and shaving supplies including my AVEENO® POSITIVELY SMOOTH® Shave Gel. Did you know that it's bad to keep your razor inside your shower? The moisture causes bacteria to grow and for it to get rusty. In my bottom drawer I keep any feminine supplies. On the left hand side of the sink is where my significant other keeps all of his items.
Step 3: Keep Hair Products Together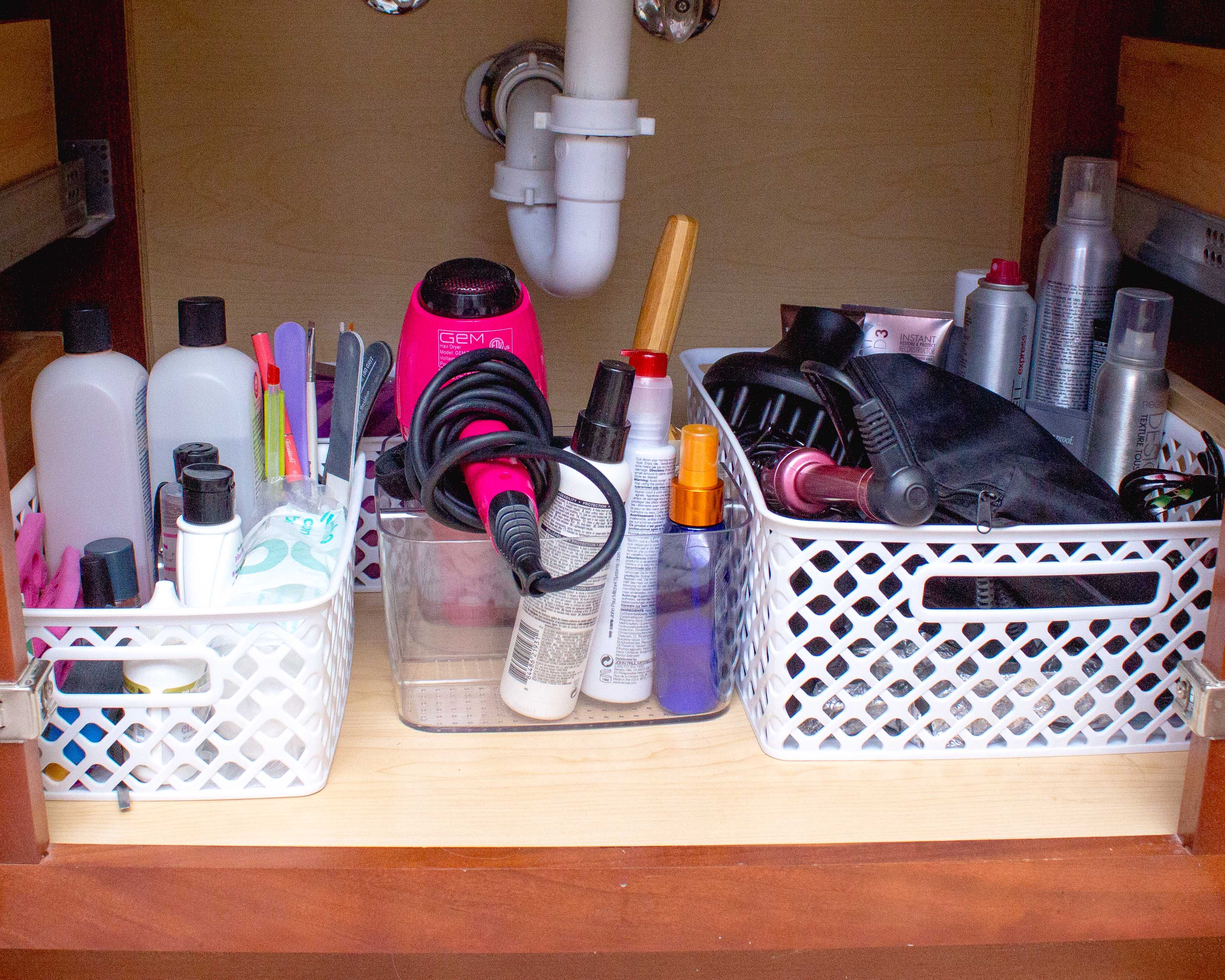 I feel like whenever I do my hair, those products take up the most space in the bathroom. For quick organization, I purchased a storage bin and put all my hair supplies in it under my sink. As I organized it, I threw away any products that were over a year old, or that I no longer used. Now whenever I fix my hair, I can easily just pull out the bin, use what I need, and put it away without a big mess made. This is something every woman should have in her bathroom.
Step 4: Creative Towel Storage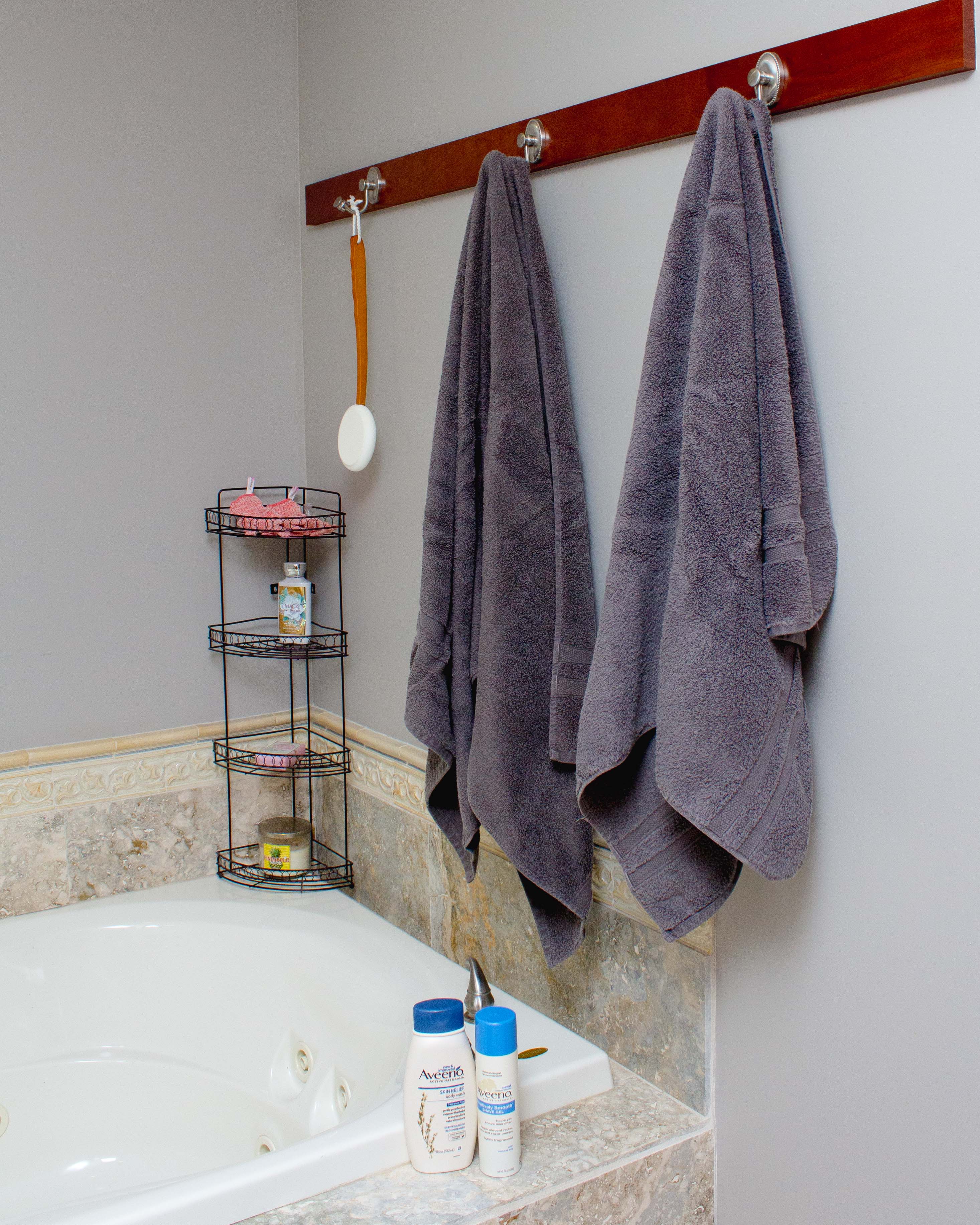 I said above how I keep towels in my linen closet within my bathroom. However, when you have a smaller bathroom, it's a great idea to also get creative with towel storage. I added towel hooks above my bathtub, so that I could easily grab a towel when needed and then hang it back up to dry. I also have a towel holder on the wall next to the shower.
Step 5: Portable Shower Caddy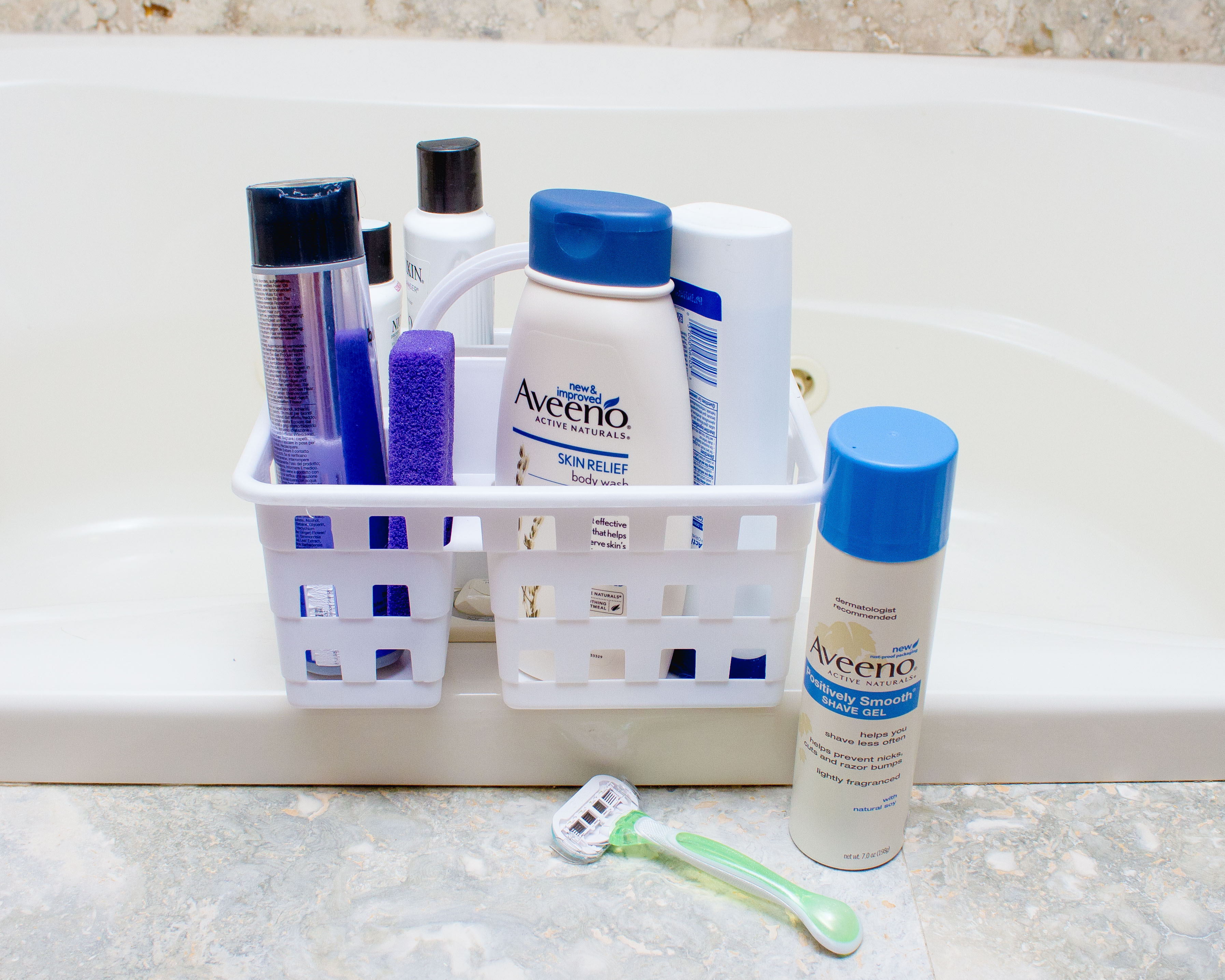 It's great to have a shower caddy above your shower head and keep some basics there because it really saves space, when your shower isn't large. However, if you are like myself and go back and forth between the shower and tub, then a portable caddy is a must.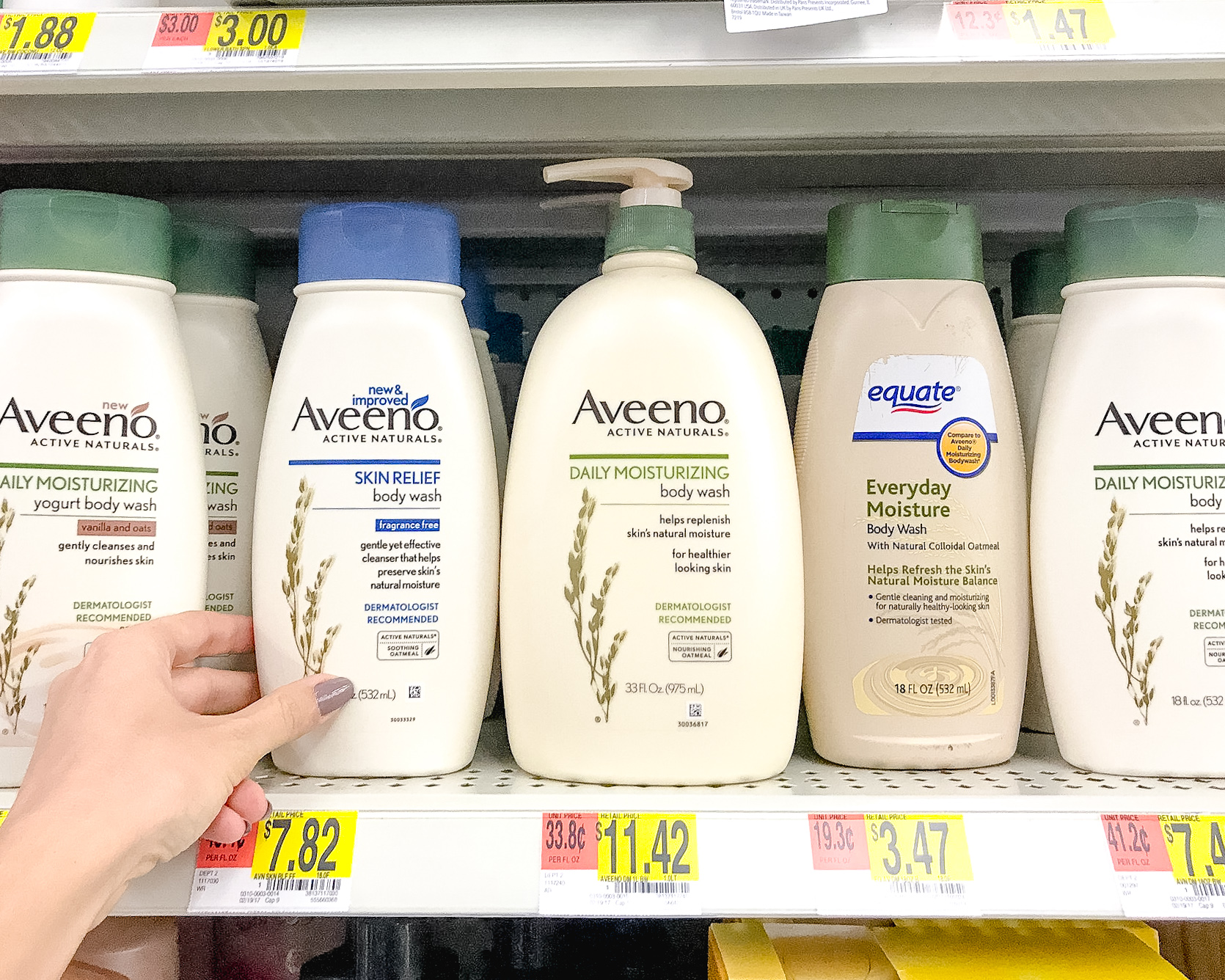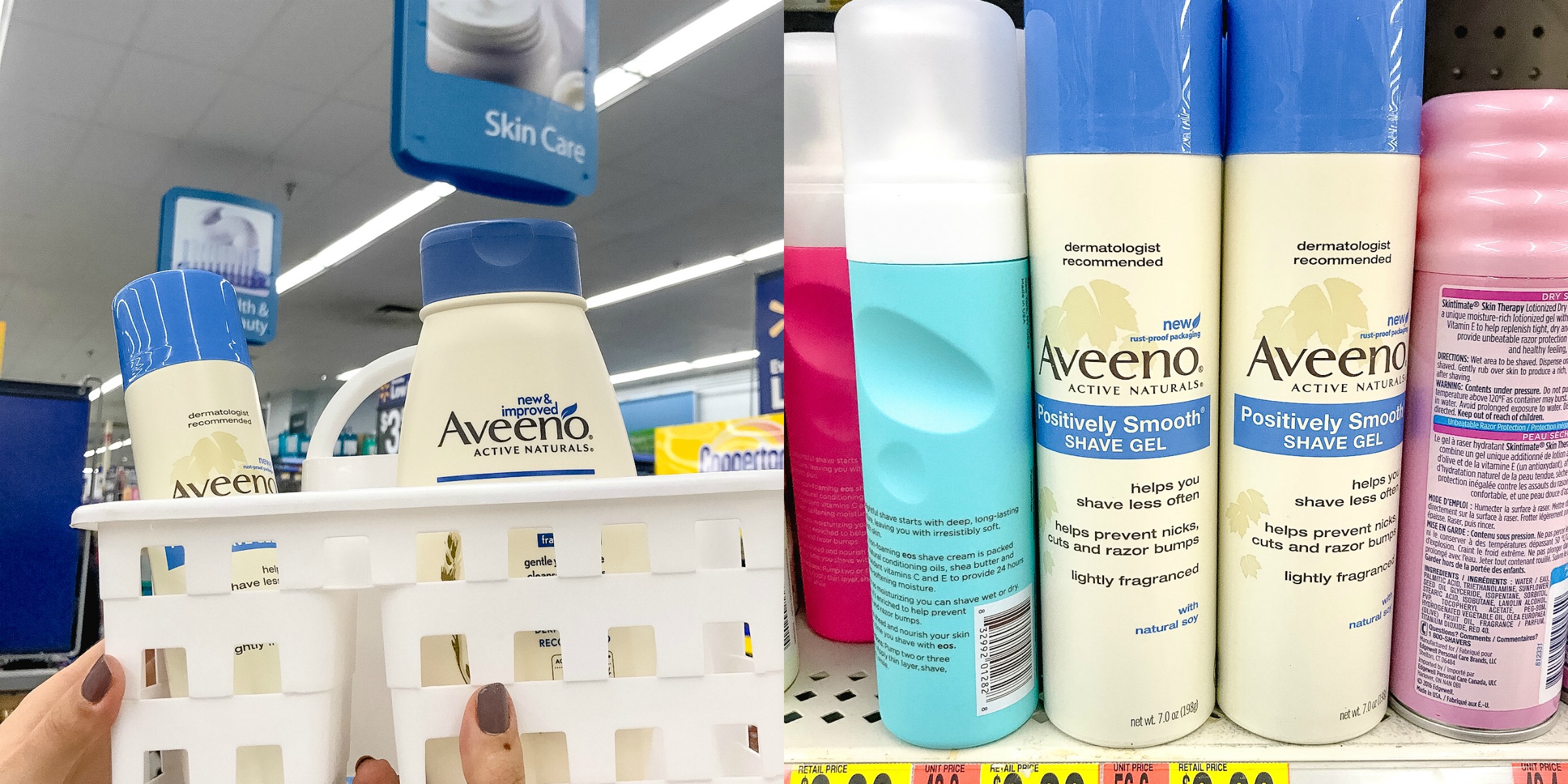 I purchased mine from Walmart along with my AVEENO® Skin Relief Body Wash and my AVEENO® POSITIVELY SMOOTH® Shave Gel. I have been using AVEENO® products for years because they are so gentle on your skin, but did you know that AVEENO® is the #1 recommended OTC shave gel brand by Dermatologists in the USA? What makes this shave gel my favorite is that it's specially formulated with natural soy extract, vitamins, and skin conditioners to minimize the reappearance of unwanted hairs so that you shave less often. Plus it protects against nicks, cuts, and razor bumps and prevents shaving irritation, so your skin stays softer and smoother for longer. AVEENO® Skin Relief Body Wash is hypoallergenic and gentle on sensitive skin. I love it because it's fragrance-free and dye-free since my skin is very sensitive.
Click here to download a coupon and save $2.00 on AVEENO® products!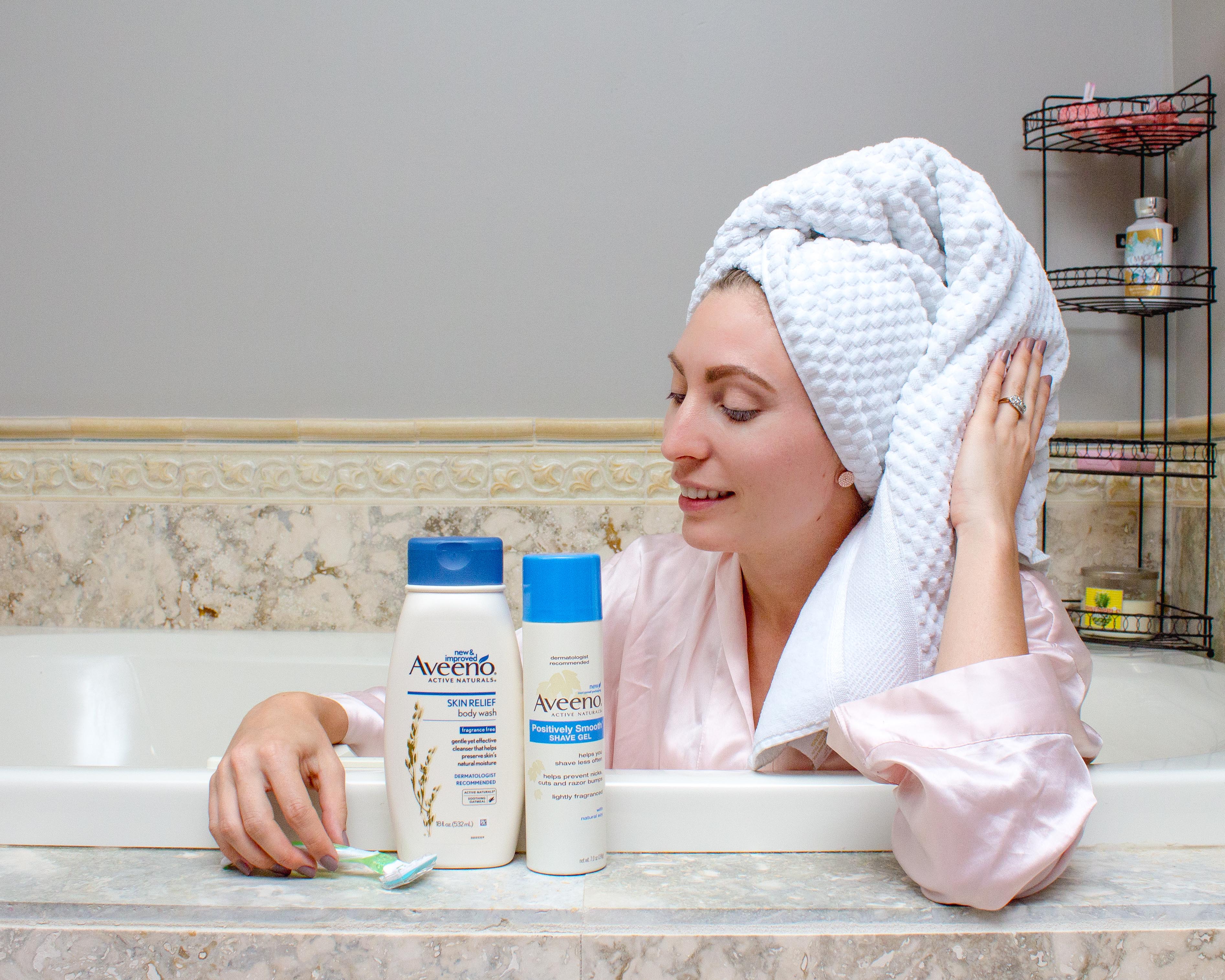 Now that the bathroom organization is complete it's time to treat yourself. My favorite way to treat myself is a long bath when getting ready for an evening out.
Have you organized your bathroom lately and are you an AVEENO® lover like myself? Remember you can easily head over to your neighborhood Walmart for both and it's easy on your budget.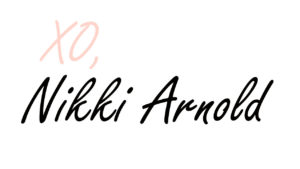 PIN IT