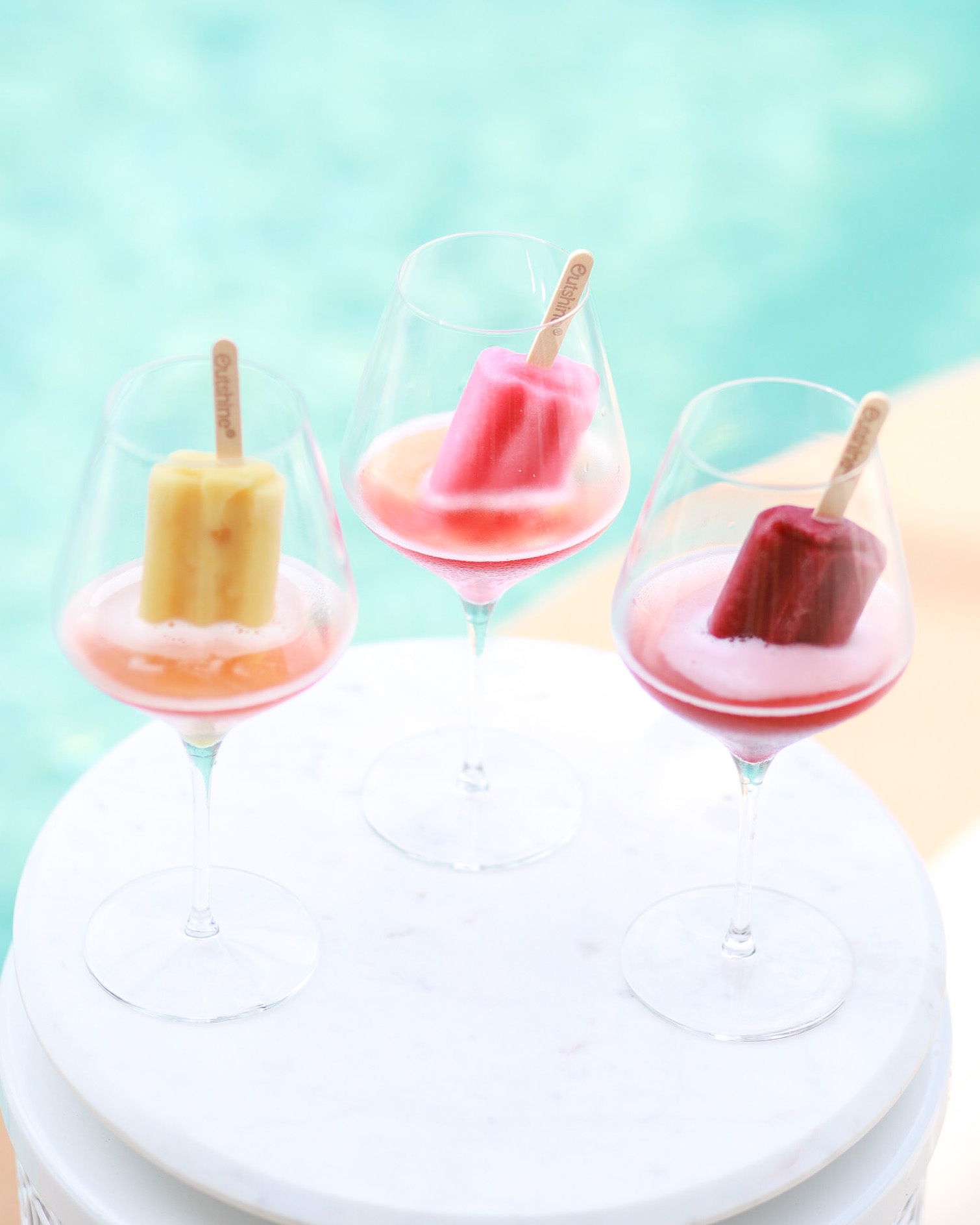 Fruit popsicles with Prosecco are the most refreshing way to enjoy a poolside dessert, or cocktail! Try this delicious and easy to make Prosecco popsicle drink this weekend for a fun adult treat! (mocktail option included) I'm also linking a few really fun popsicle recipes if you want to go all out and make your own.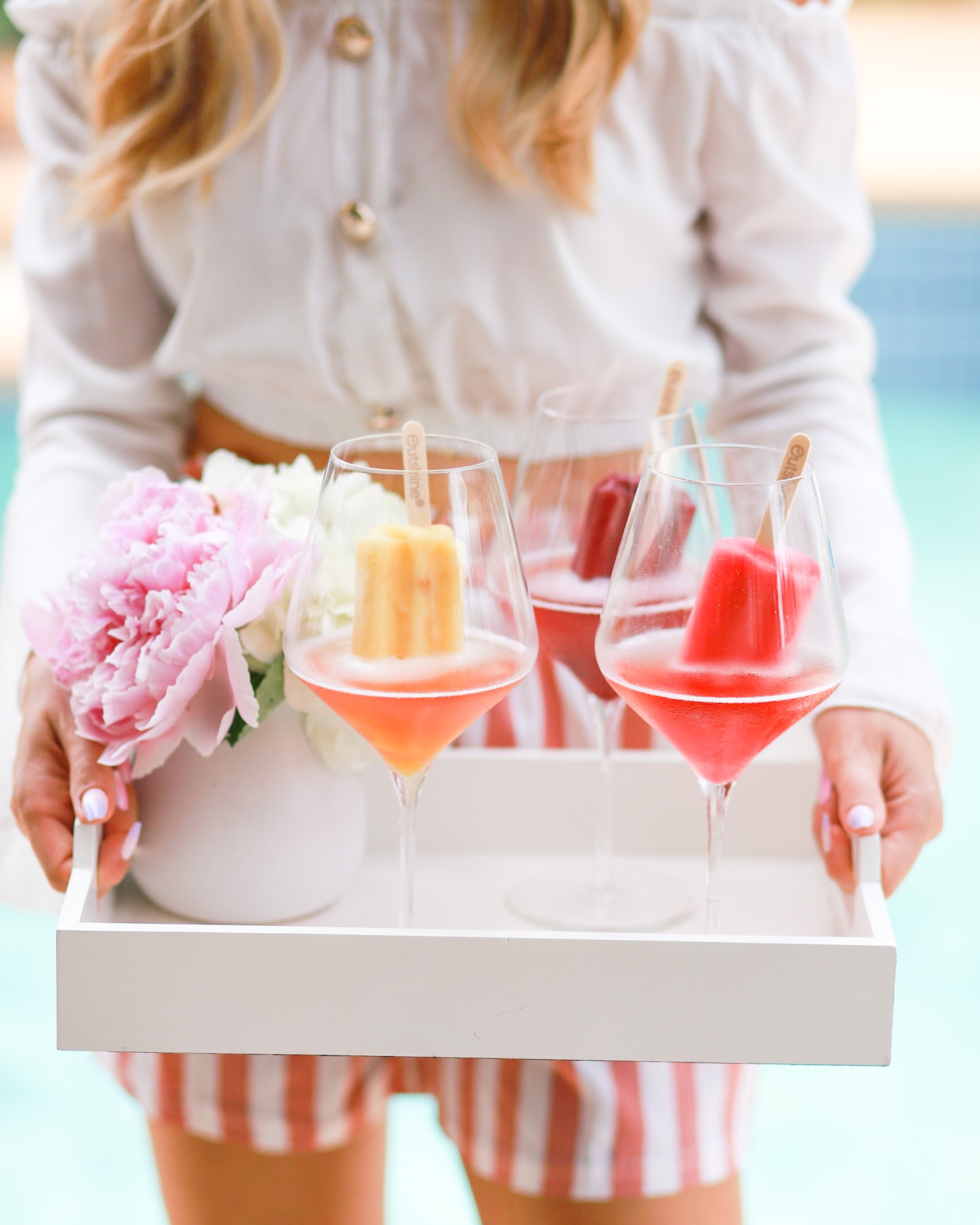 I'm a huge fan of mimosas, so when it comes to combining Prosecco with something, I'm all in. I love popsicles and I love sparkling wine, so I knew this combo would be great together right?! Here are my favorite under $15 Proseccos that can be used for this recipe. If you are looking for how to make this a mocktail, sub out the Prosecco for some non-alcoholic sparkling grape juice, or cider.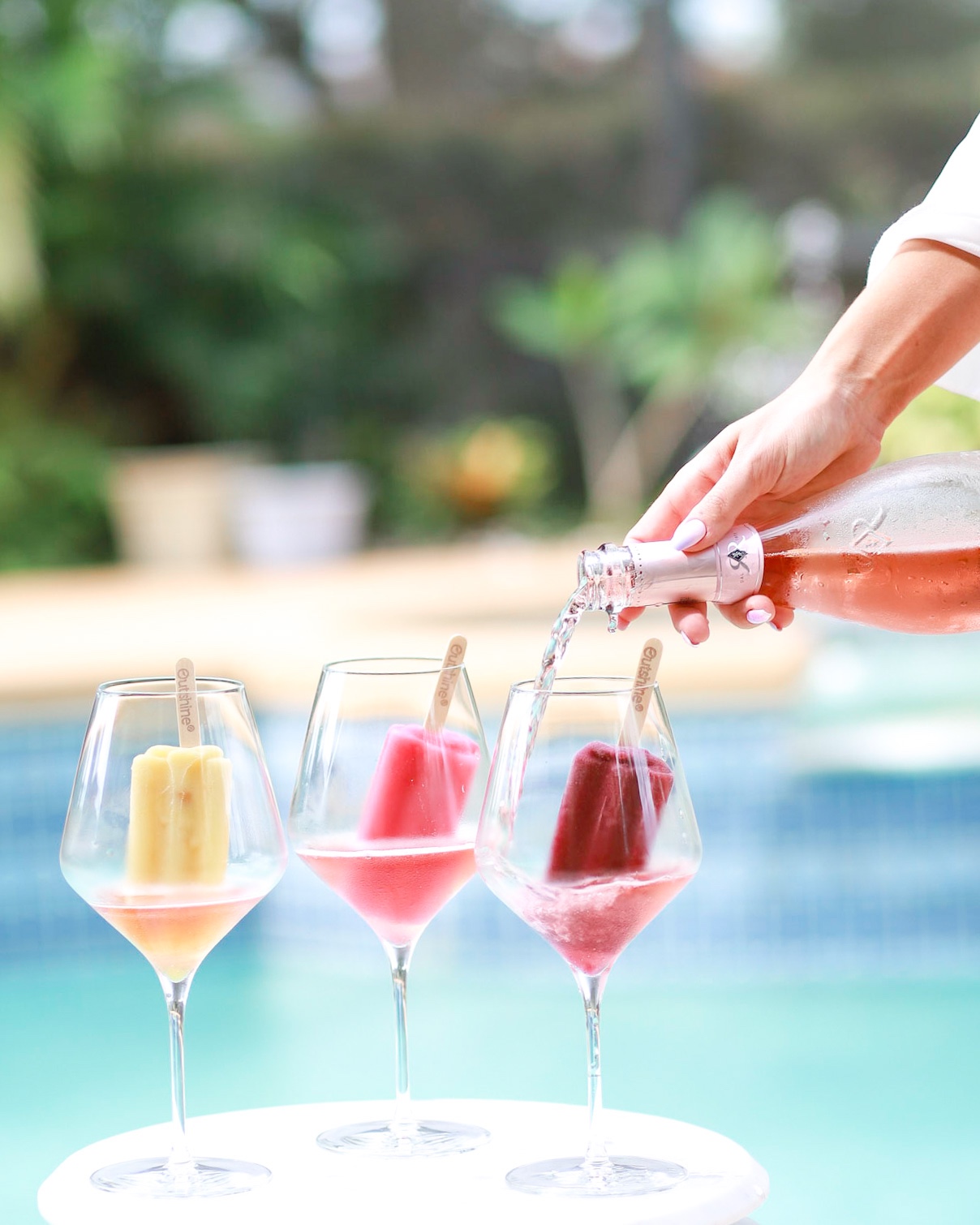 La Marca | Luna Nuda | Cupcake | Ruffino | Chloe

Have your booze and eat it, too. It's so hot here in Florida; if we weren't social distancing and could have a party, these would be on the menu for sure. I would call them tipsy popsicles since it's tipped right into your glass of Prosecco!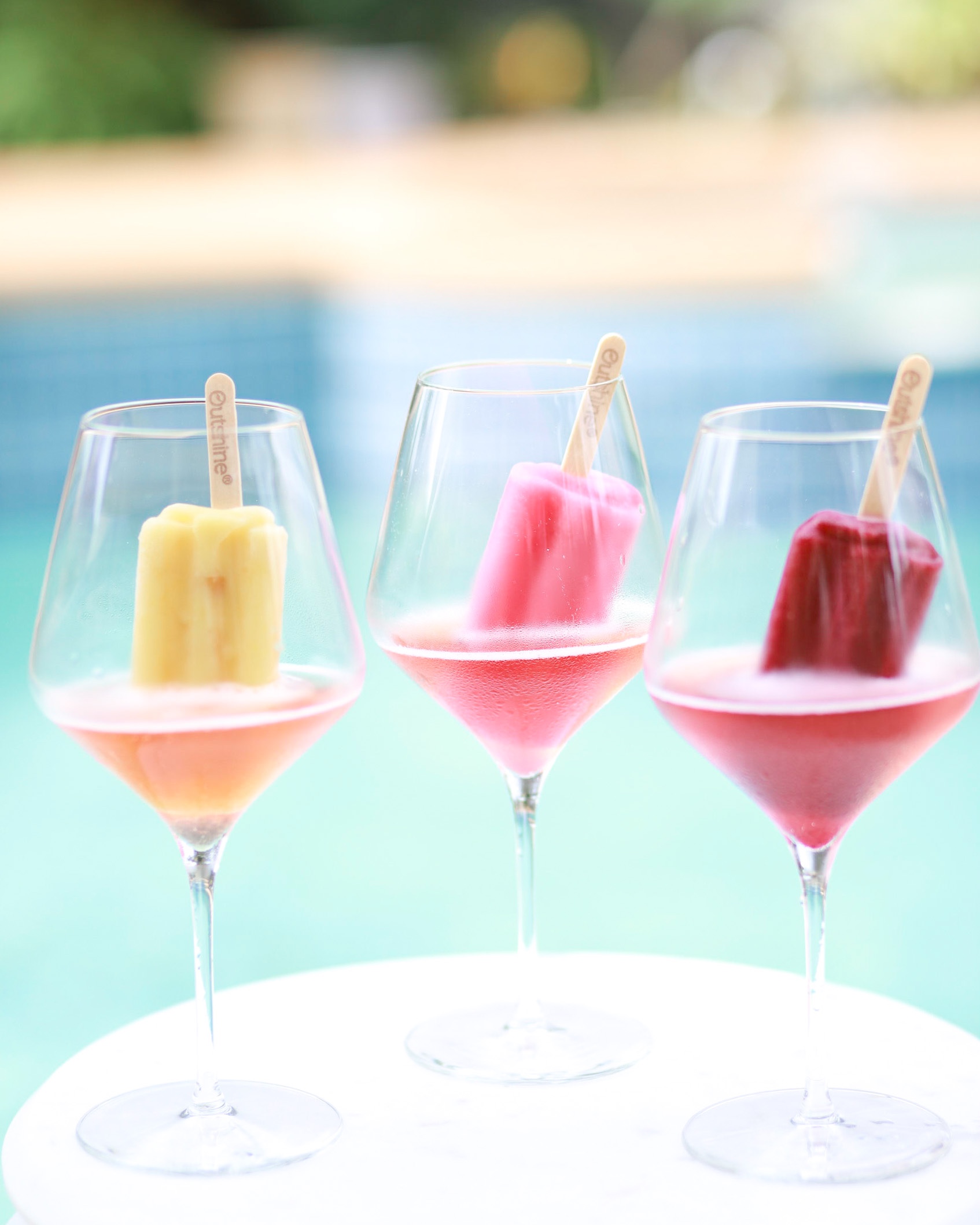 How fun and colorful do the Prosecco popsicle cocktails look all lined up on a tray? As the popsicles begin to melt, it might get a tad messy. The wonderful thing is, if you buy fancy fruit pops, (or make your own) these drinks almost become like bellinis as they sit. See below for a list of popsicle recipes.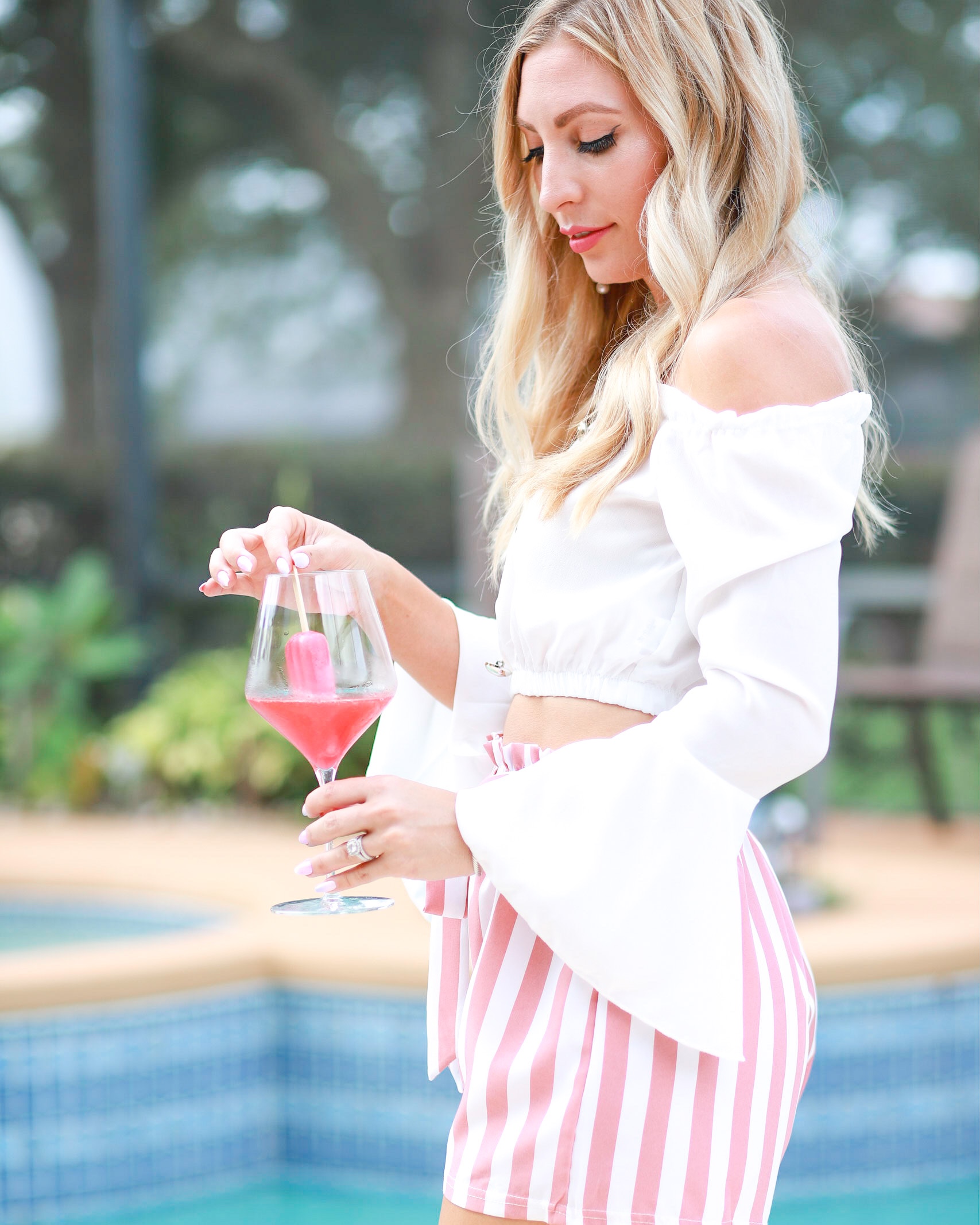 Have you ever dunked your popsicle in a glass of Prosecco? What did you think?
Xoxo, Nikki