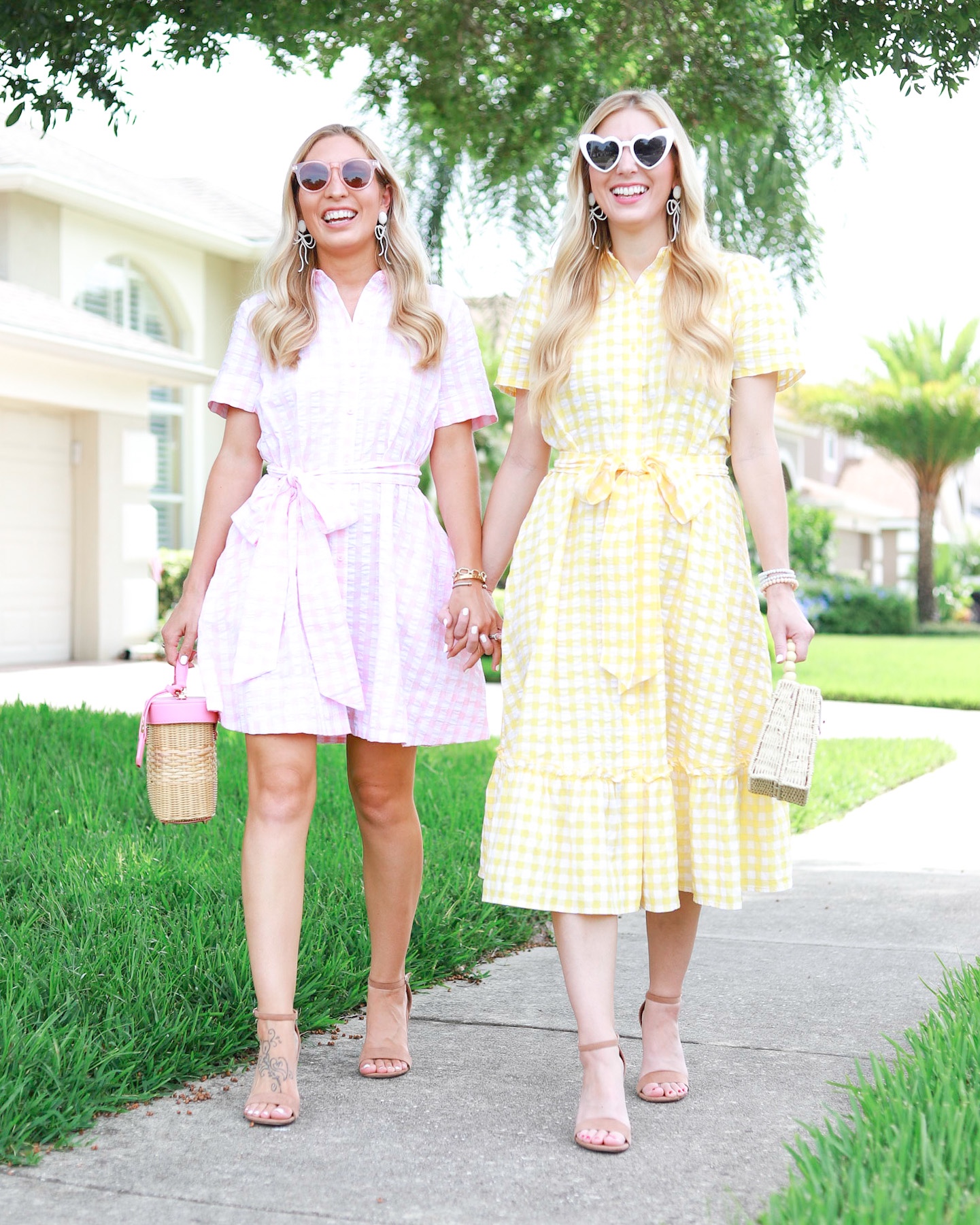 A shirtdress is such an easy way to get that effortlessly chic look. Button it up…and be ready in seconds. Or, doll it up to elevate your style game. I'm sharing two of my favorite ways to style a shirtdress below.
1. SHIRT DRESS – DRESSED UP
I recently got this $45 shirtdress from Target as part of the new designer collaboration. This one was from the Lisa Marie Fernandez collection and also comes in a long version and in yellow. It's such a classic summer dress and makes me feel like I'm back in the 50's. I dolled it up with my staple Target heels, a straw bag, and some round sunglasses. This is a fun housewives meets barbie doll look.
Dress: Target | Shoes: Target | Earrings: Dress for Cocktails | Sunglasses: Similar | Purse: Purse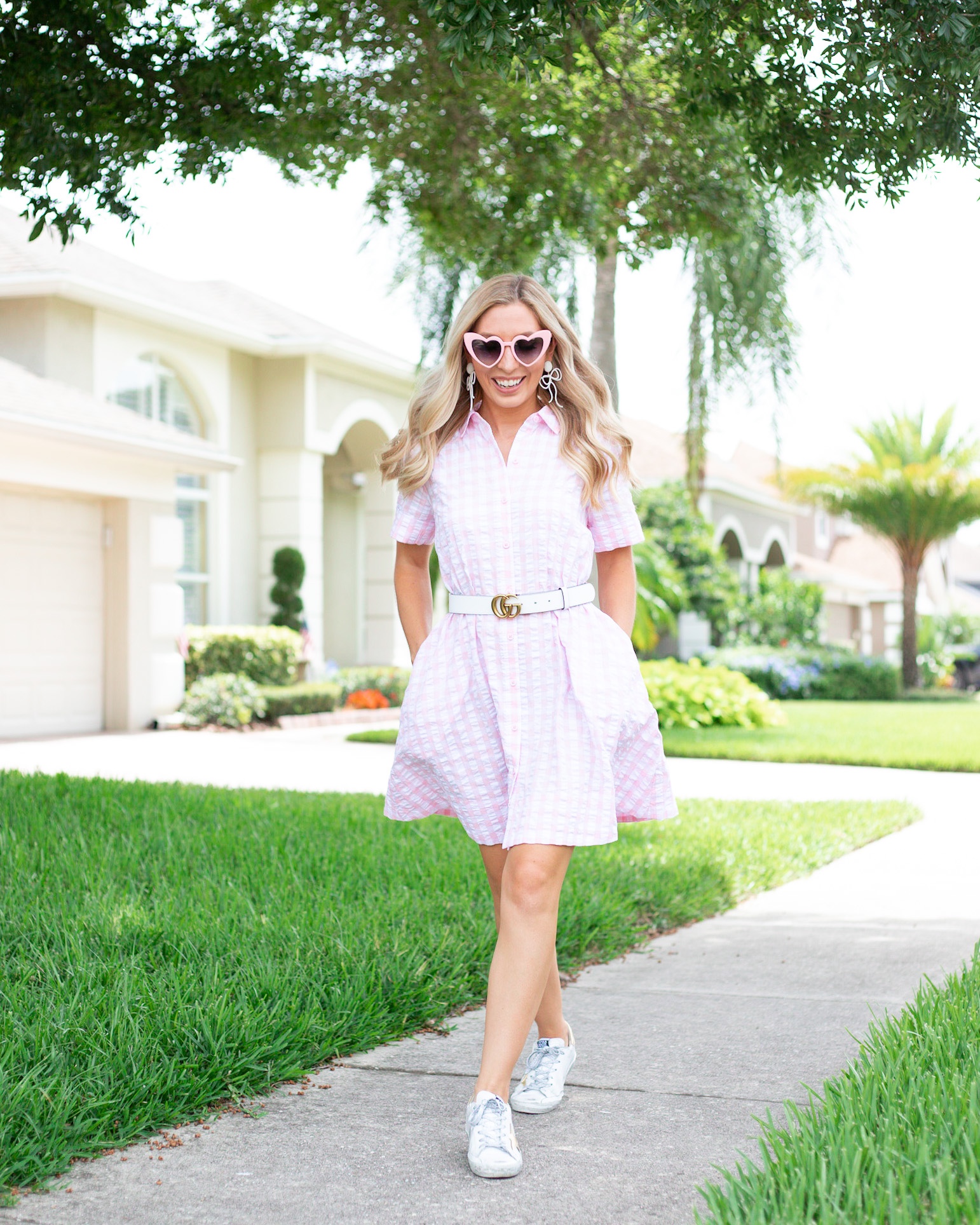 2. SHIRT DRESS – WITH SNEAKERS
I decided to loose the belt that came with the dress and pair my Gucci belt with it instead for this look. Since I was dressing it down and going a bit edgy, I added in my Golden Goose sneakers and some fun heart sunglasses. I feel like it's definitely a trend to pair your fave sneakers with a cute dress.
Dress: Target | Shoes: Golden Goose | Earrings: Dress for Cocktails | Sunglasses: Amazon | Belt: Gucci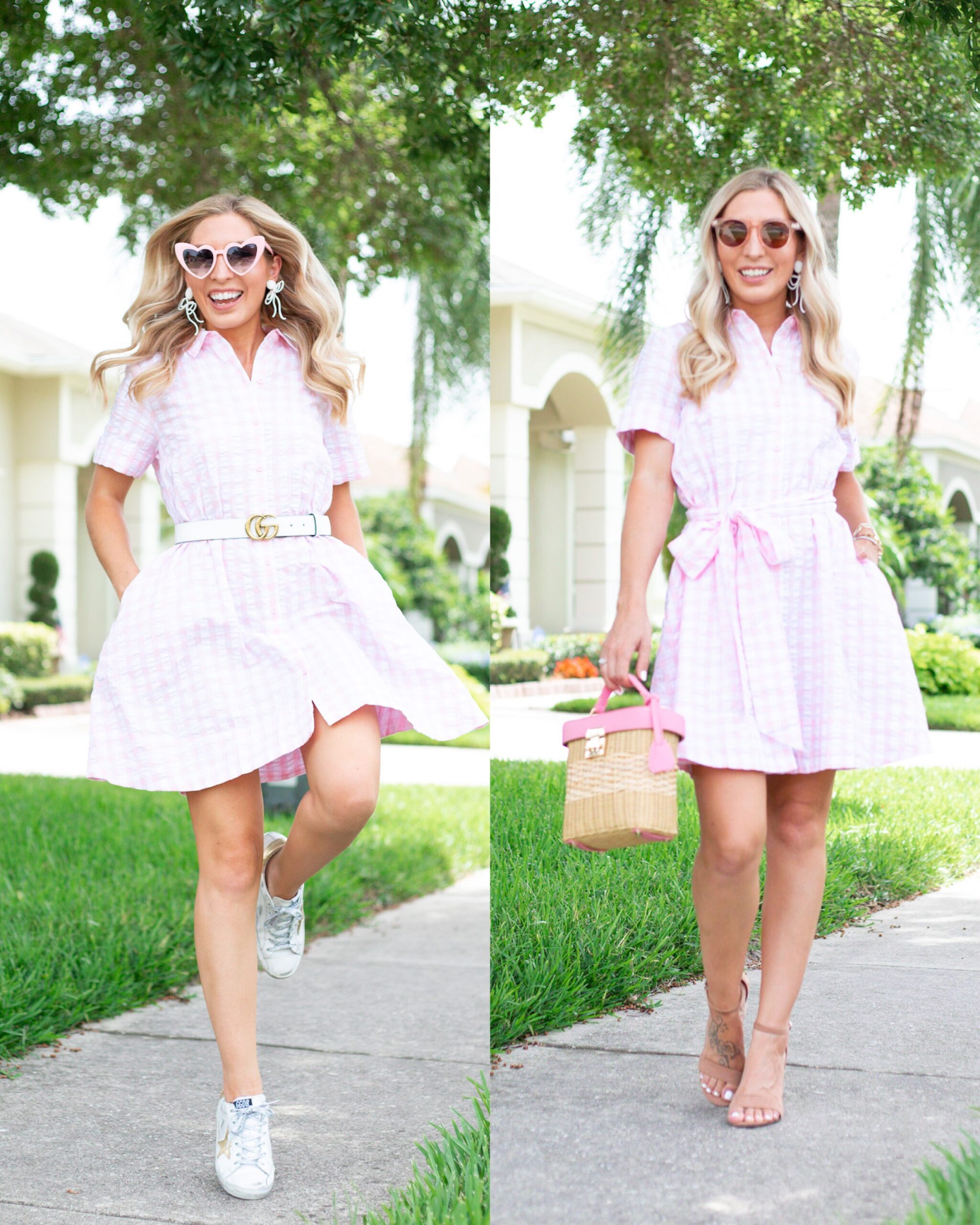 So which is your favorite look? Would you style a shirtdress in a dressy fashion, or would you normally dress yours down?
Xoxo, Nikki