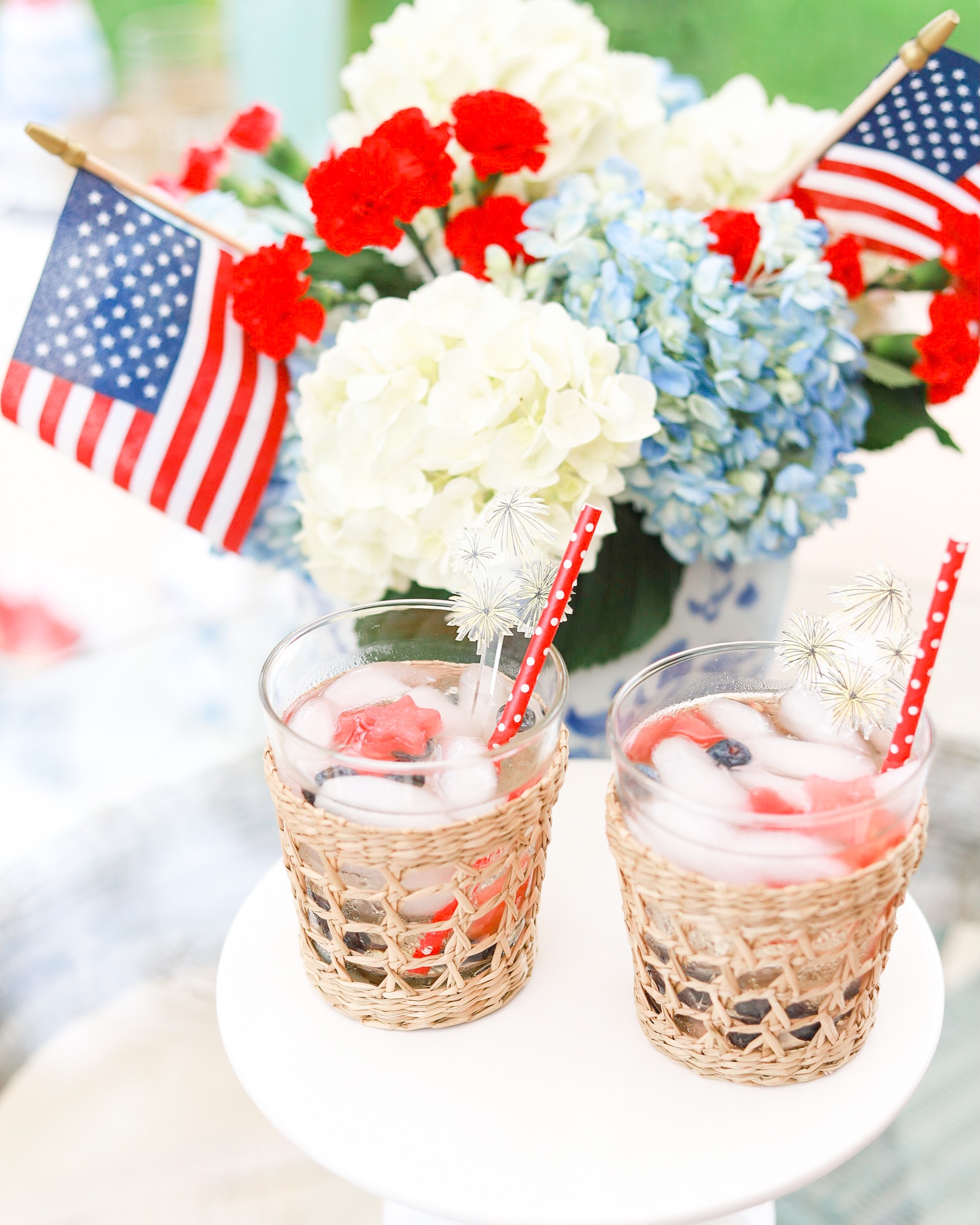 Normally when I hear someone say "we're having wine spritzers" the wine snob in me turns up my nose.  It always felt like a good way to ruin a bottle of wine.  But then I thought about all the times I have enjoyed sangria, mimosas or bellinis – all wine that is made more fun by adding some juice, or fruit.  Also, what if you only have one bottle of wine (I used Luna Nuda Pinot Grigio) and need to make it go further?  Makes sense to mix it into a refreshing bubbly drink.  I am here to tell you that I was originally wrong about the spritzer.  Next time I will happily cheers a spritzer with you as opposed to crinkling my nose.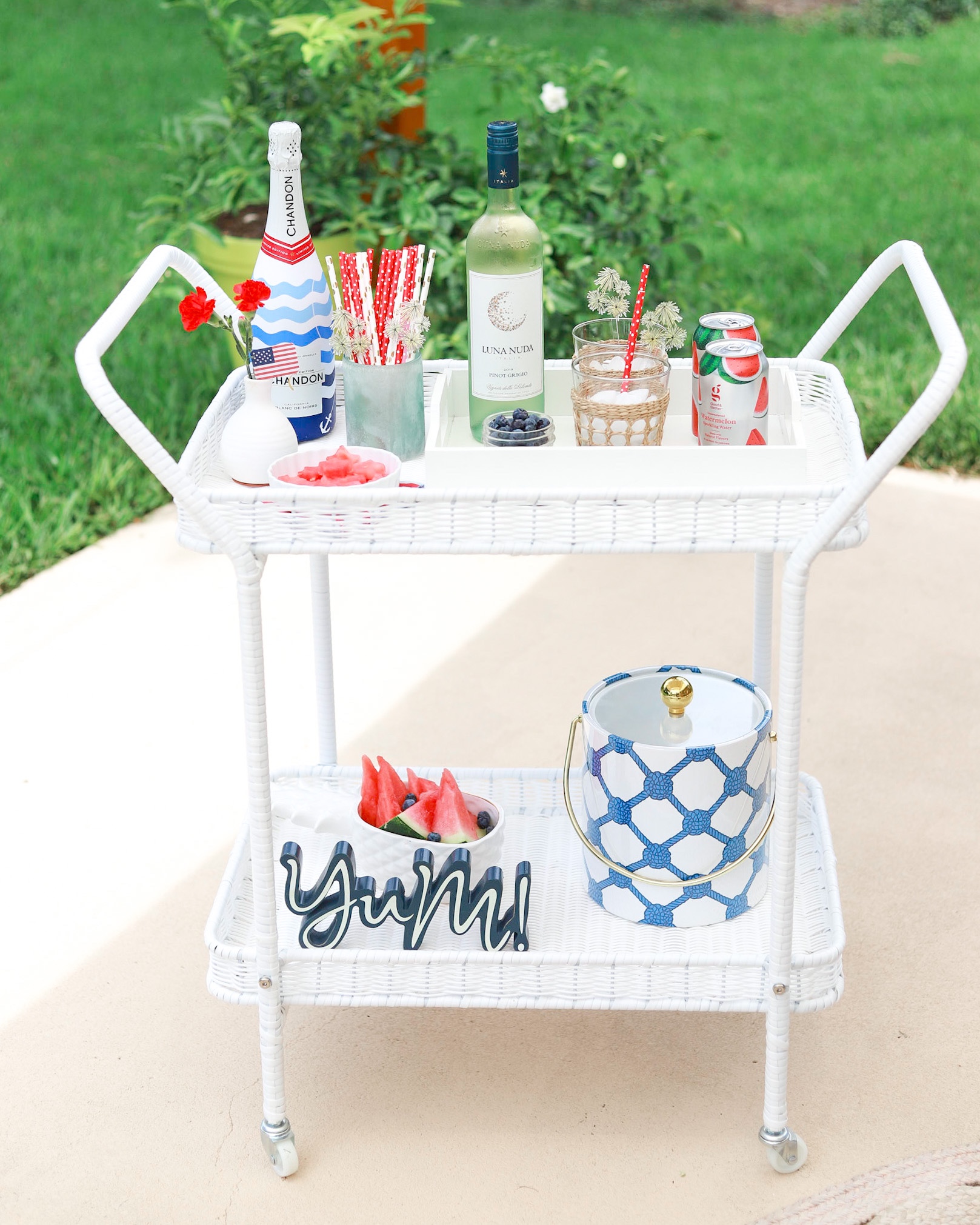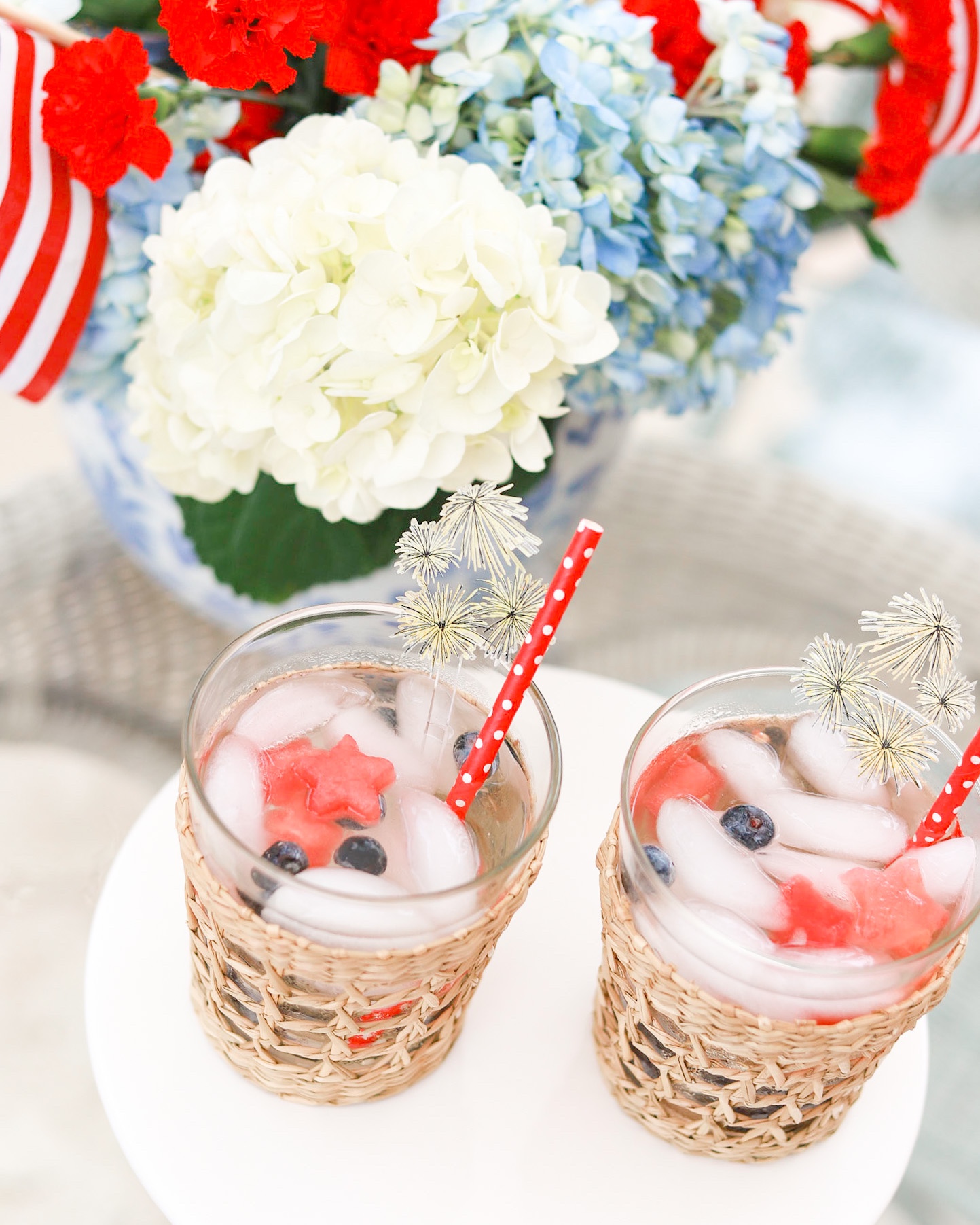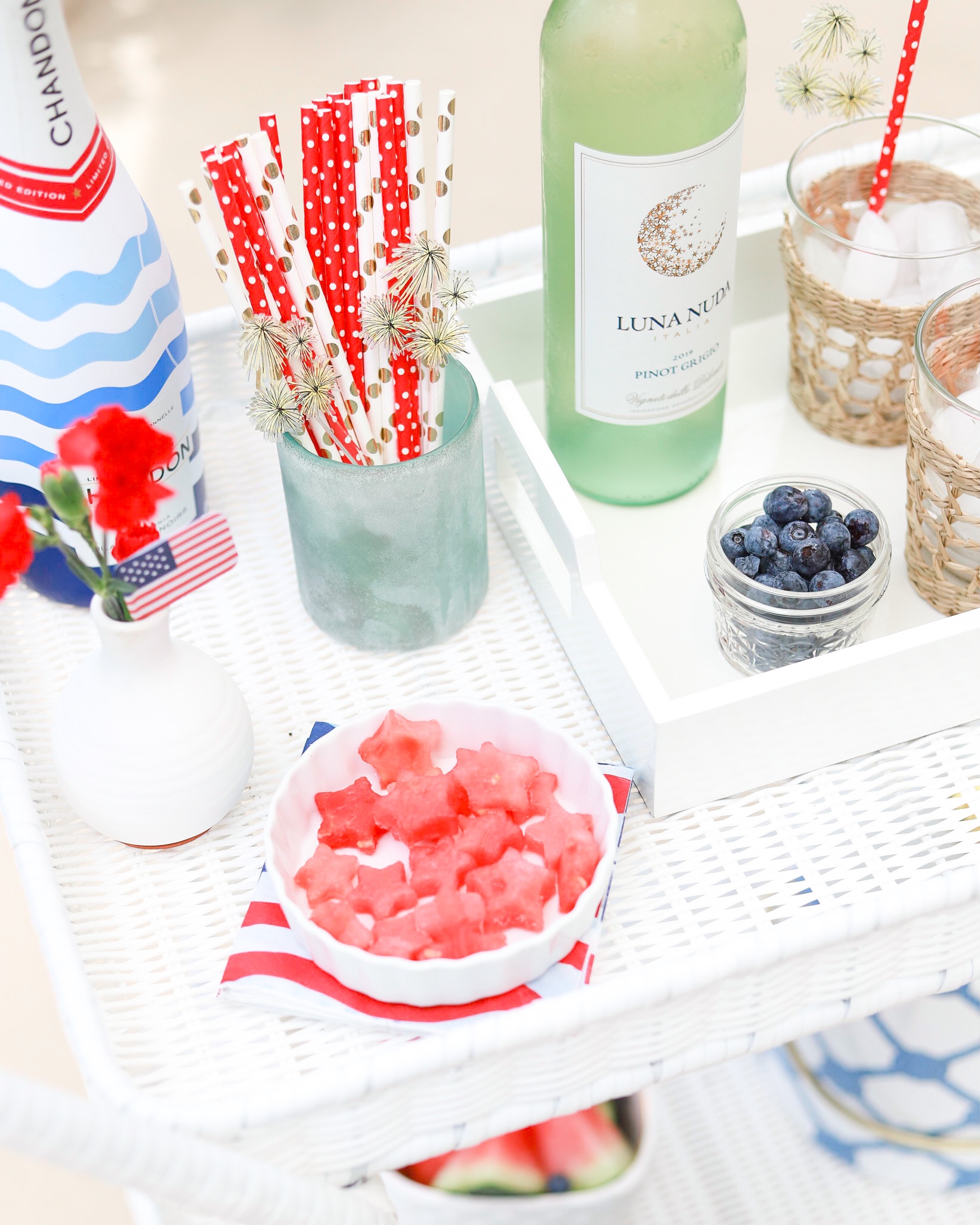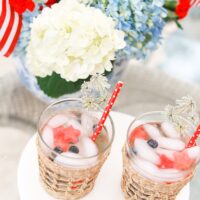 Print Recipe
RED, WHITE, AND BLUE WINE SPRITZER
A refreshing white wine spritzer perfect for a patriotic holiday.
Ingredients
1

Bottle

Luna Nuda Pinot Grigio

1/2

Cup

Simple Syrup

1

Can

Watermelon Sparkling Water

Blueberries

Frozen Watermelon Stars
Instructions
Use a small star cookie cutter and make stars out of your watermelon. Then freeze them for 2 hours, or overnight.

Fill a pitcher with ice and top with berries and frozen watermelon (save some to place in glasses).

Pour in simple syrup and then wine until pitcher is ¾ full.

Top off the mixture with a can of the watermelon sparkling water.

Serve in glasses with some berries and watermelon. Enjoy!
This is a light and refreshing "be careful it goes down quickly" concoction.  This is also a really simple cocktail, which the hostess in me really appreciates.  Of course you can enjoy this anytime of the year but this weekend in particular is when it's ideal for the occasion.  Cheers to fireworks, 4th of July, and this delicious wine spritzer.
Xoxo, Nikki