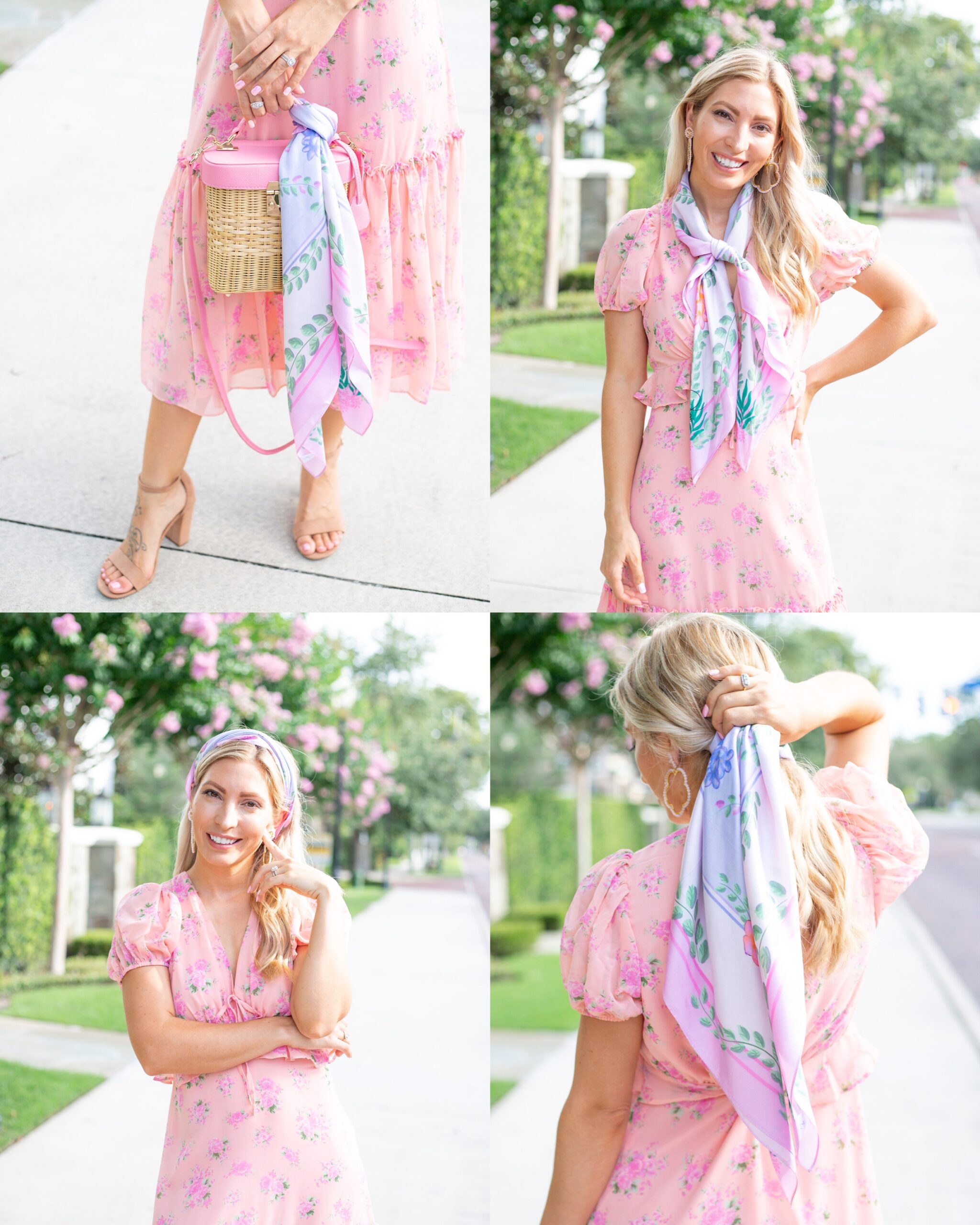 The look of the summer: a classic silk scarf. However, "classic" doesn't always mean dull. The amazing thing about a silk scarf is its endless versatility. Whatever your mood, it can be a hair statement for that bad hair day, or a retro take on the Audrey Hepburn look, and even a great way to lift your basic t-shirt. I've got the top four ways covered on how to style a silk scarf. My scarf was gifted to me by a female owned company called Up and Away by Me.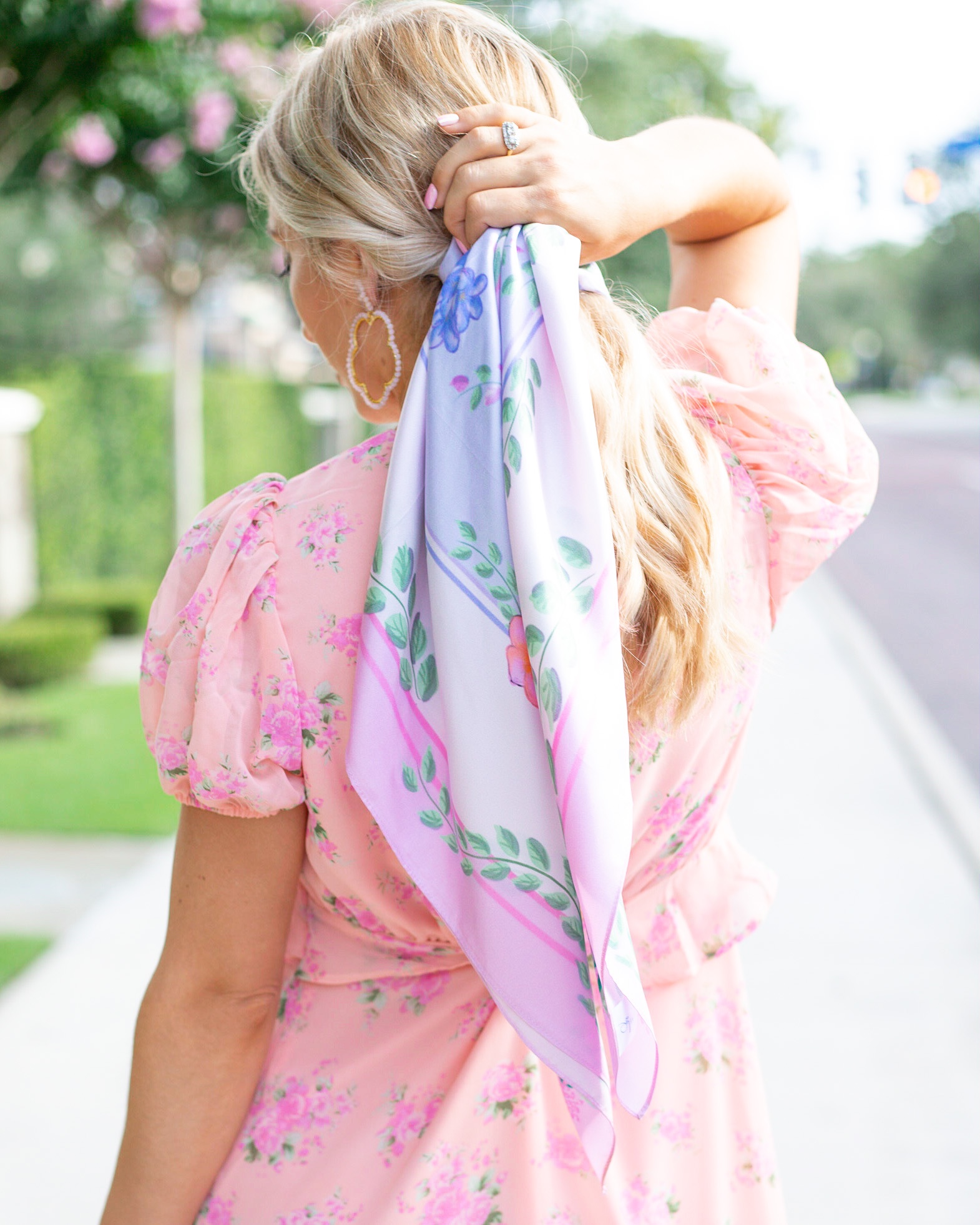 THE PONYTAIL
The ponytail style is a simple, but pretty way, to transform your everyday hair look. I suggest using a square, or rectangular scarf for this look (mine is the Plumeria Heaven scarf). Once you have your hair up in a ponytail, fold your scarf in half to make a triangle, and then fold it over and over until you have a thin line. Gather the scarf in the middle and knot around your ponytail.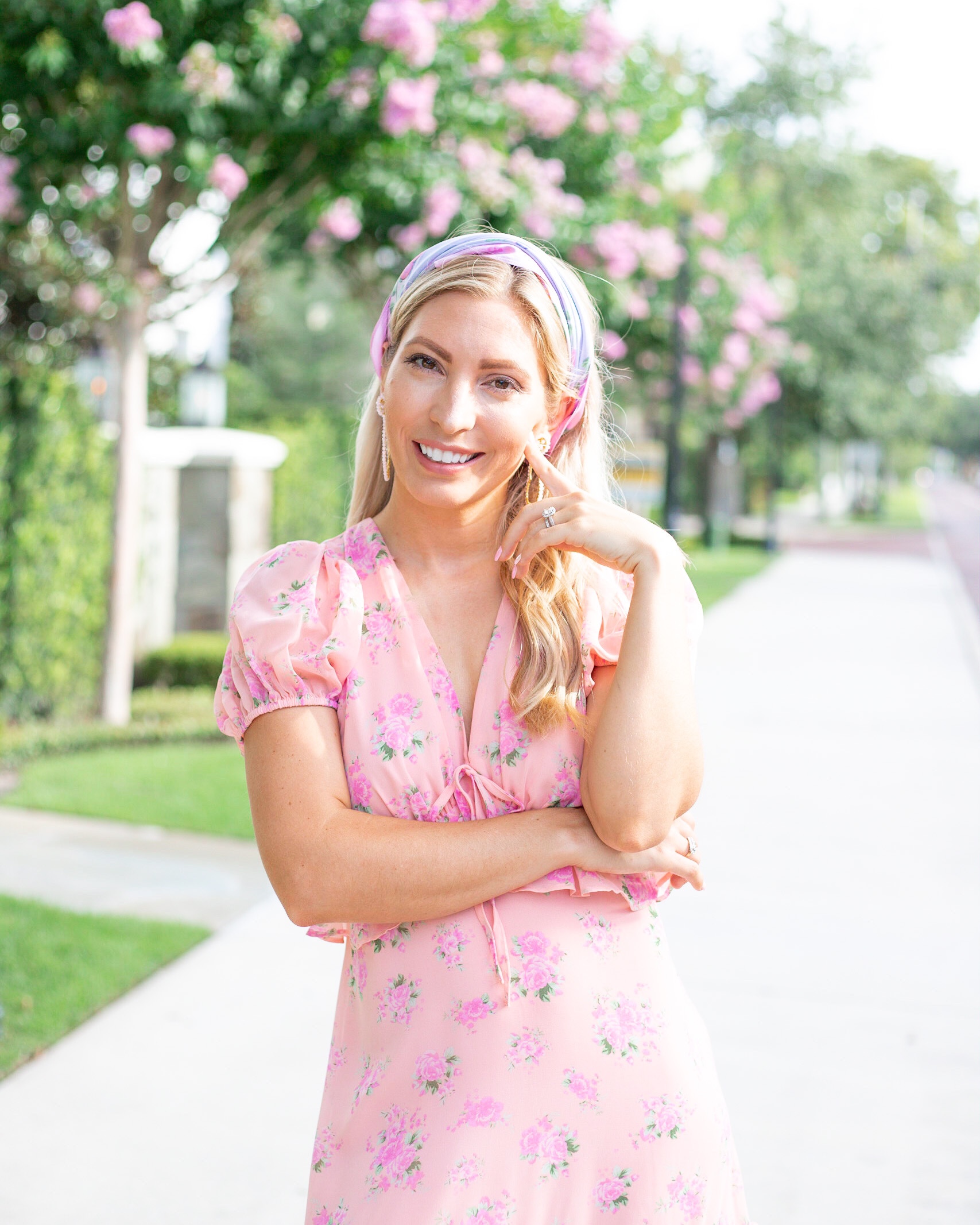 THE HEADBAND
A feminine and fun twist on a traditional headband, this reminds me of Audrey Hepburn (who is my favorite). Fold your scarf long-ways, and then fold again, until it becomes a long band. Take the length of the scarf and center it over your head so that both sides are equal. Pass it over the top of your head and tie both ends in a bow. You can either keep a bow on top, or tuck the ends under so it looks like a twist on the top. You could also take the length and pass it over your head, so that the ends are under your neck, tie it in a knot, and let the ends dangle, very 60's style.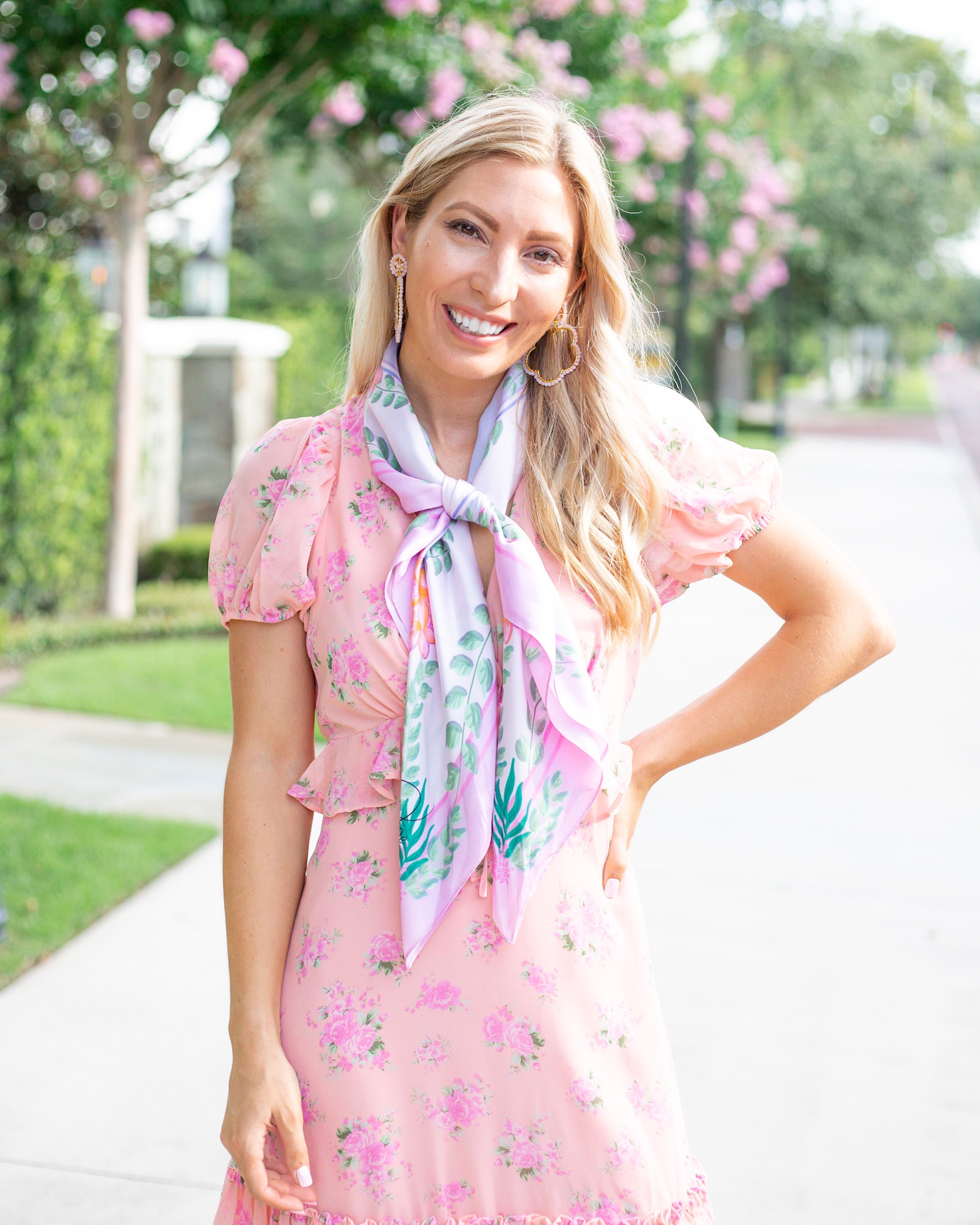 THE NECK-TIE
Take a square silk scarf, and fold it in half to create a triangle. Continue to fold your scarf until it is in a long thin line. Next, wrap the scarf around your neck and tie the ends together in a bow or knot under your chin. This look is perfect for the office, or to spruce up a plain crew neck top, or sweater!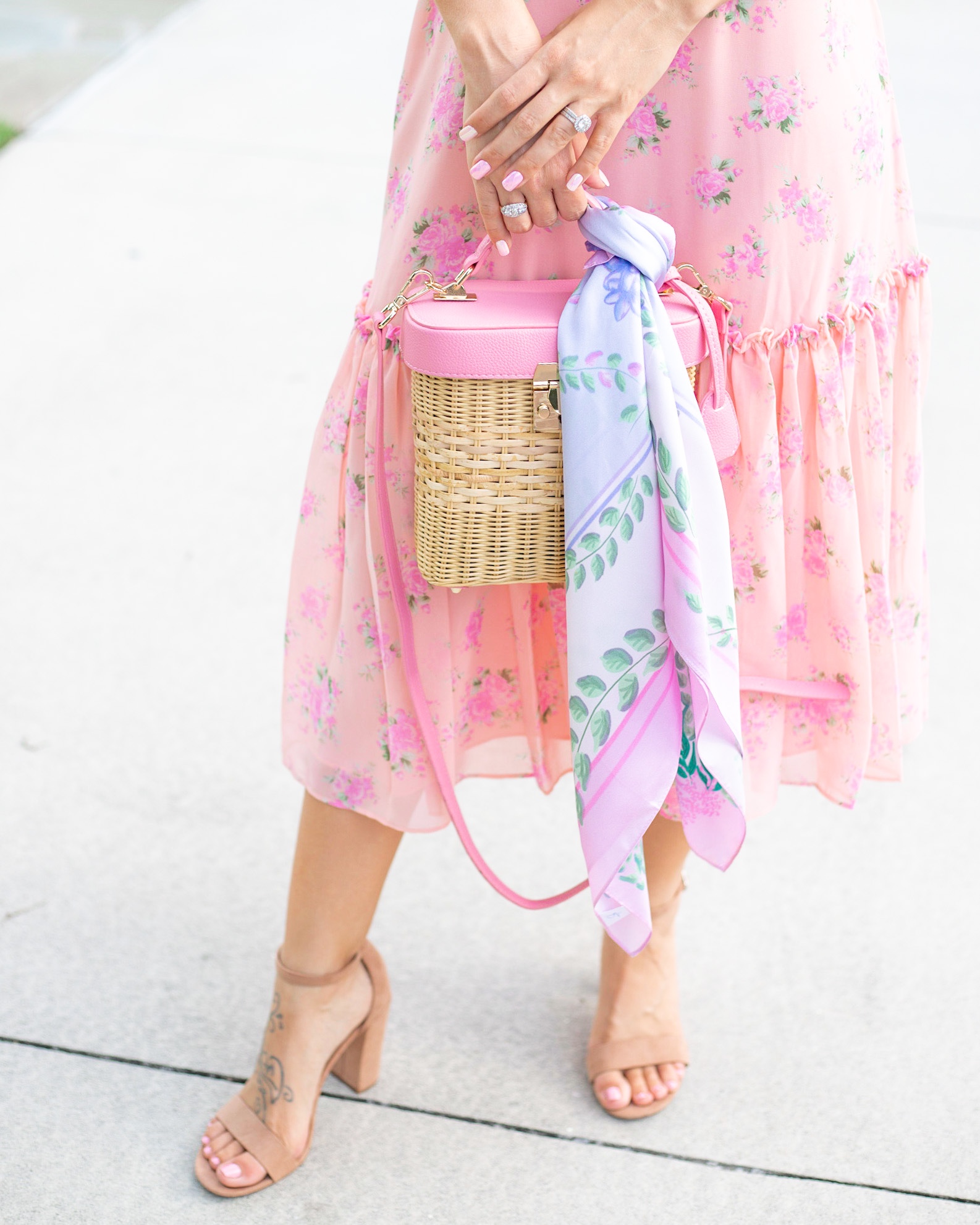 ON THE HANDBAG
Tying a scarf either in a bow, or a simple knot around your handbag strap is an easy way to add a splash of color.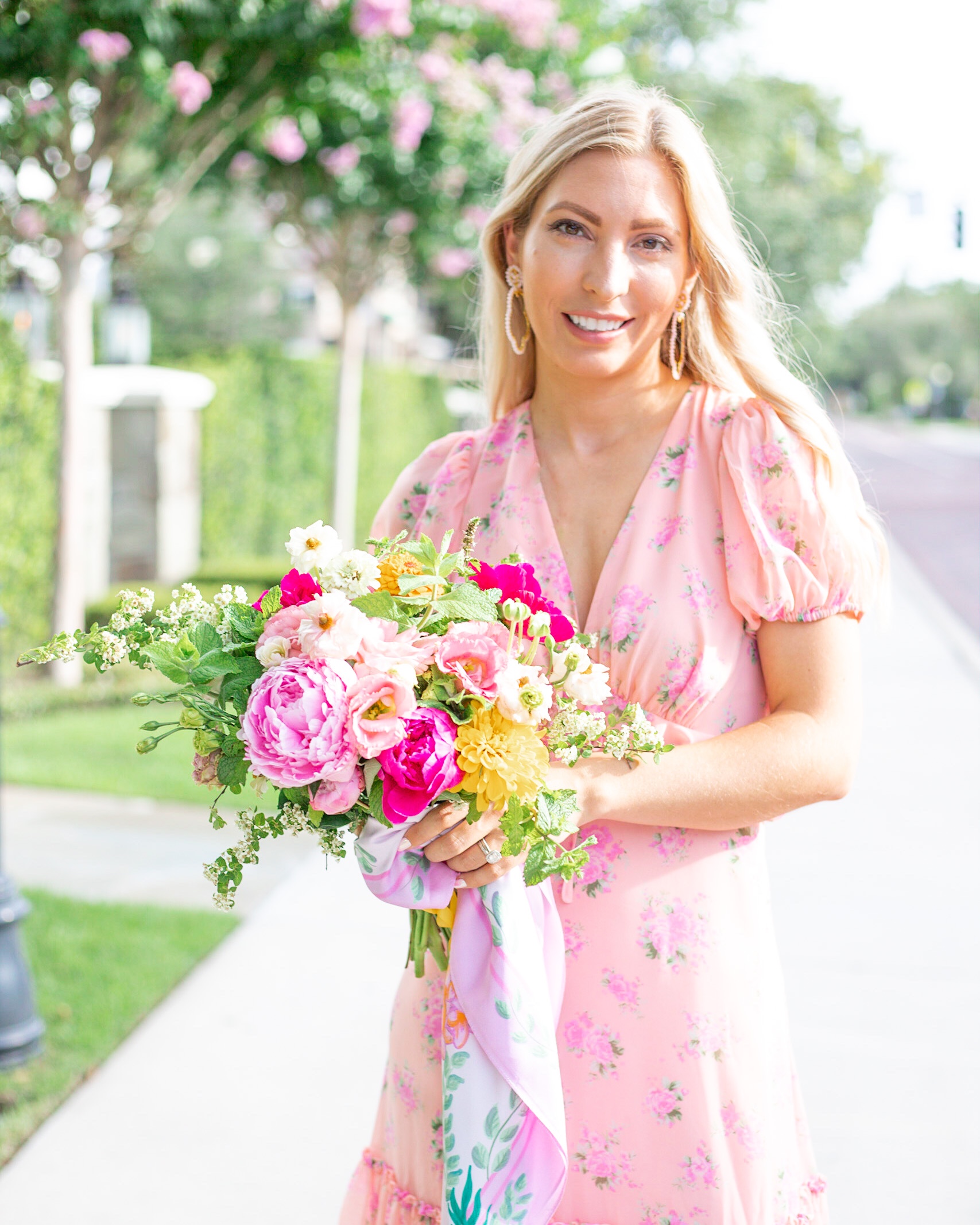 I hope you love these simple ways to style a silk scarf. I would love to hear of any more suggestions on more summer styles.
Xoxo, Nikki