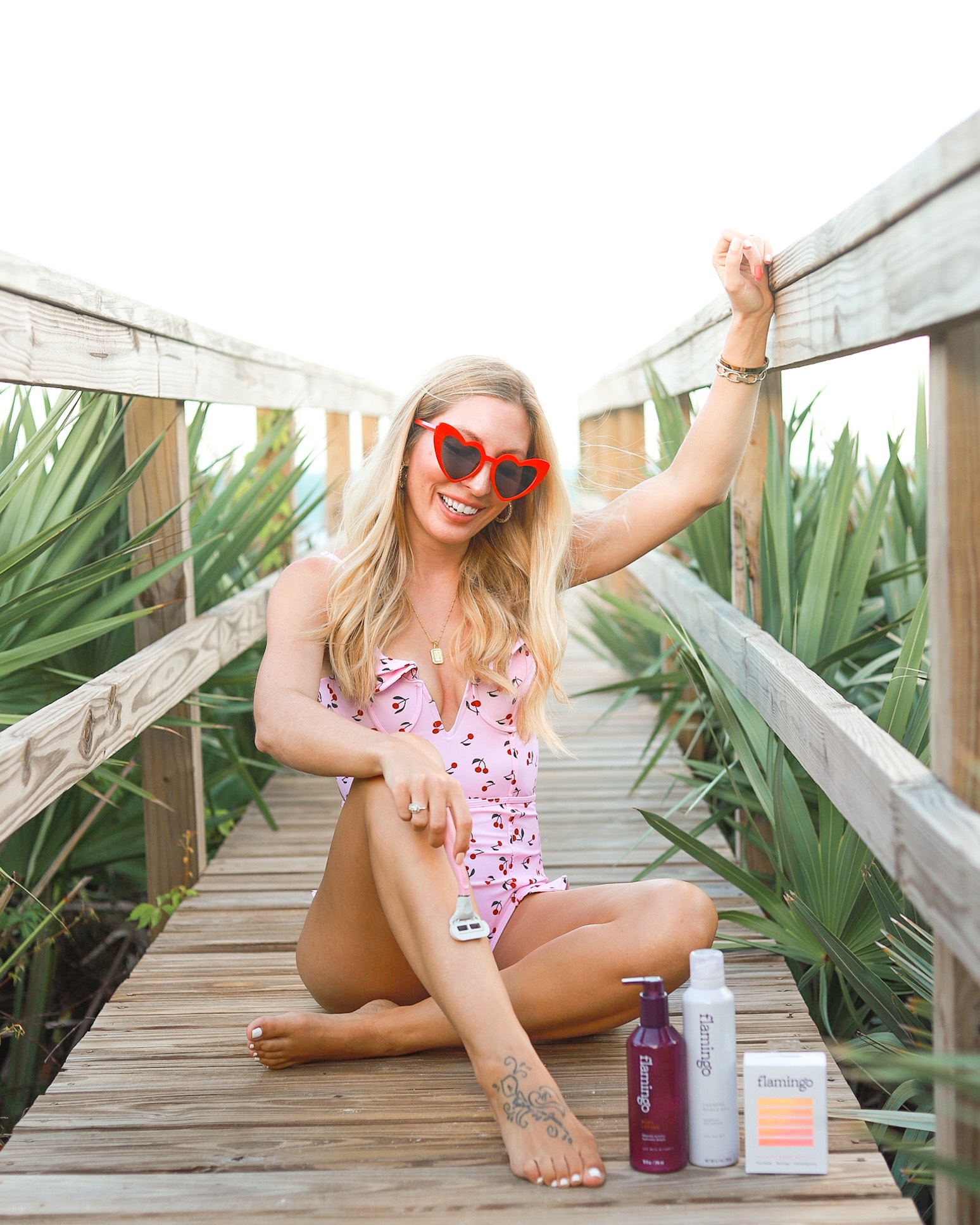 I normally put a lot of thought and research into the products I use on my body. When it comes to my beauty and skincare routine, I won't use just anything. I also feel that y'all know that about me and maybe are even on the page about that. I really like to test out all the products I put on my face/skin and have tested out so many concealers, moisturizers, and self tanners under the sun. However, when it came to shaving my legs…I literally would grab any 5 blade that's on sale. I switched to waxing for a while, but the time it would take to go to an appointment, plus the expense, I needed to find a better option. So I took a minute and thought about it. If not all body wash is created equally, then I would think it would apply to razors as well right? It may seem a little odd to dedicate an entire blog post to my shaving routine, but just take a minute to listen and learn.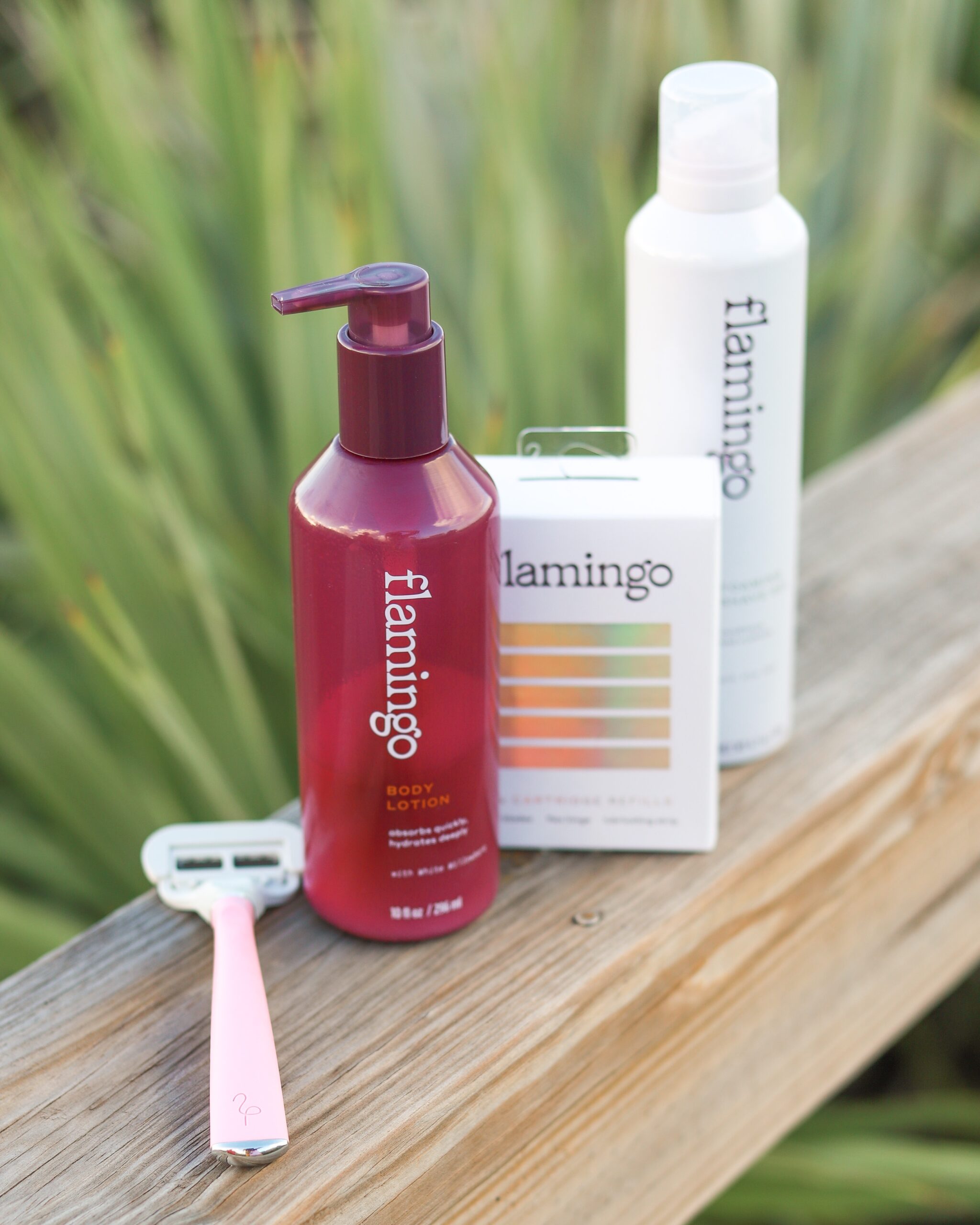 There are 4 main reasons I love the Flamingo Razor:
1. PRICE POINT
All of the individual Flamingo products are under $12. The kits with multiple products vary, but are all under $30.
2. RANGE OF PRODUCTS
From razors, to wax products, to shaving gel, there are so many options in the same brand line.

3. COLOR OPTIONS
There are quite a few color options for your Flamingo razor. I actually own both the pink and the coral.

4. OPTION TO SHOP IN STORE AND ONLINE
This razor is not like Billie where you can sign up for a subscription service, but it's almost exactly the same price for the razor and cartridges. I prefer this razor over Billie though, because I can also purchase it in store when I need to. Flamingo does not offer samples, or trials, but if you're not satisfied with your purchase for any reason in the first 30 days, we'll provide you with a full refund.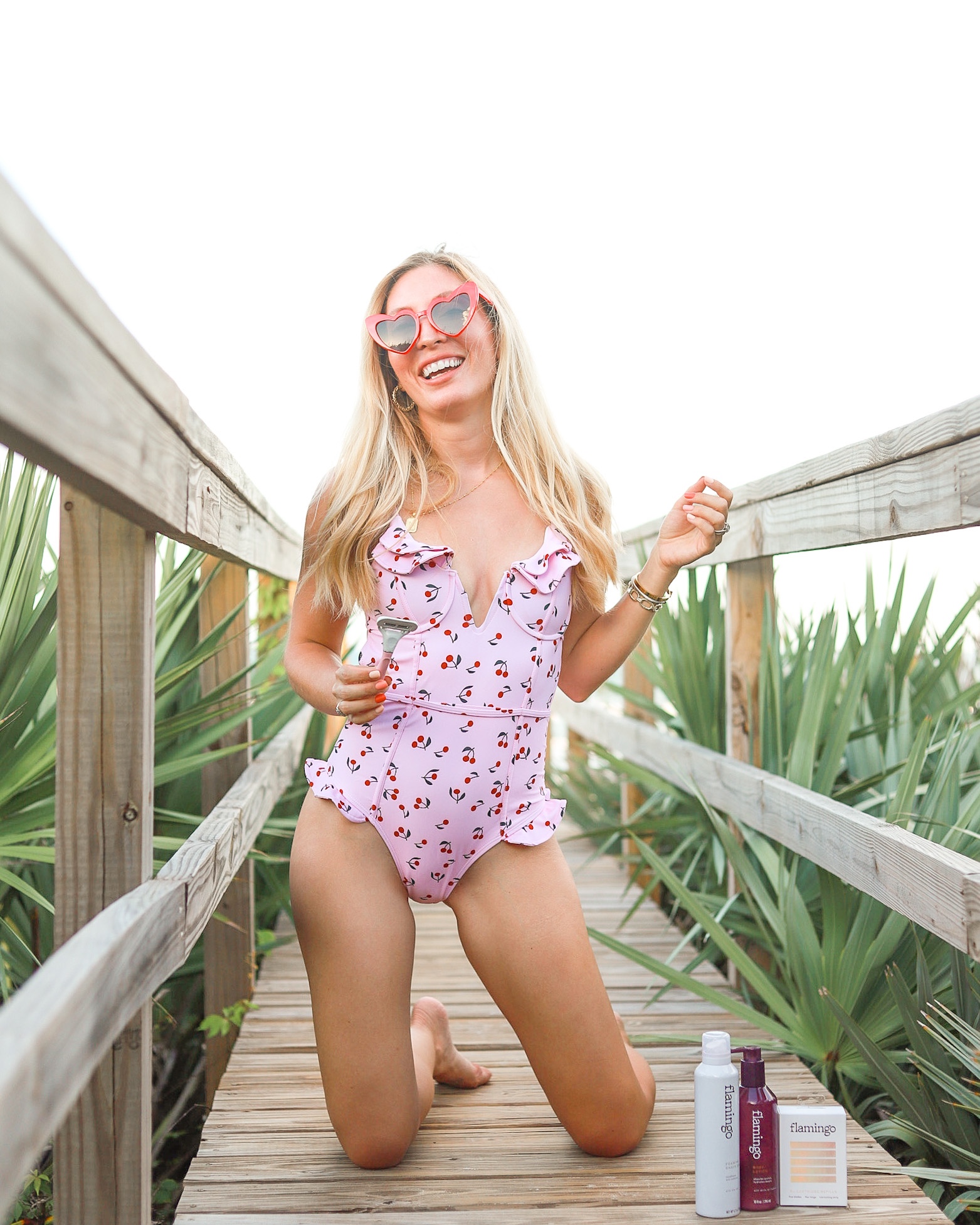 Here are some of my tips for preventing razor bumps, how to get a smoother shave, storing your razor, and how often to change your blades.
To prevent razor bumps, I suggest not shaving daily. I shave my underarms almost every day, but not my bikini and legs. I shave those every 2 days.
Shaving with the gel helps to get a smoother shave and to keep your blades from getting dull. Always lotion your body after shaving. This hydrates your skin, so you don't get ashy, prevents itching, and keeps you feeling smooth.
It's best to store your razor upright, preferably in a dry place (hard to do in the bathroom, we know!). Our shower hooks, which are included in our Shave Set, can help. Make sure you clean your razor well with hot water after shaving to get our any hair and build up. Dry it and keep it in a drawer, or on the shower hook where it will avoid getting sprayed with water.
If you shave everything daily, then change blades weekly. If you follow my shaving routine change blades every two weeks. Flamingo suggests changing your blade every 6-8 shaves.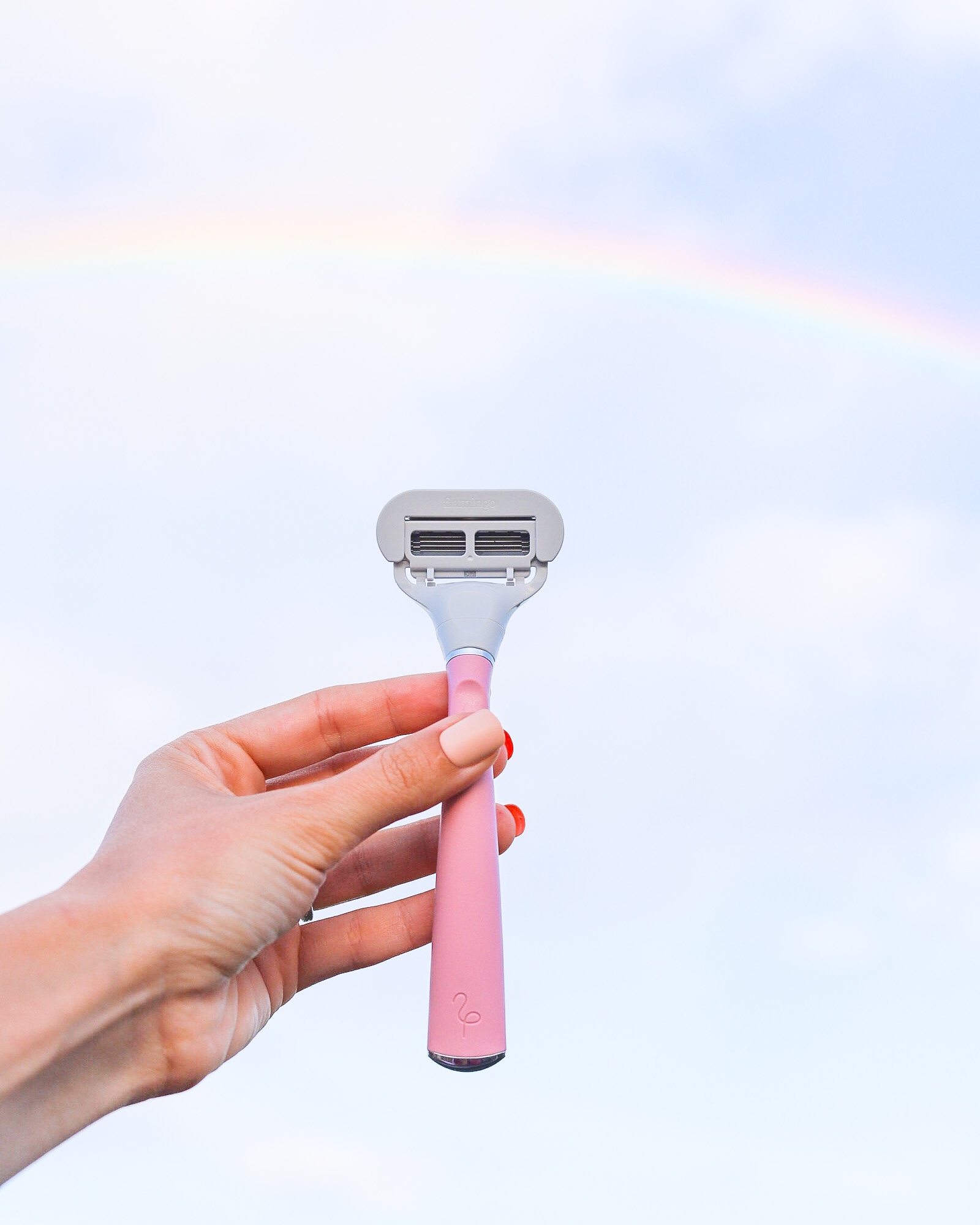 So let me know are you a waxer, or a shaver? Because with Flamingo you can actually do both, and stay on a budget!
Xoxo, Nikki