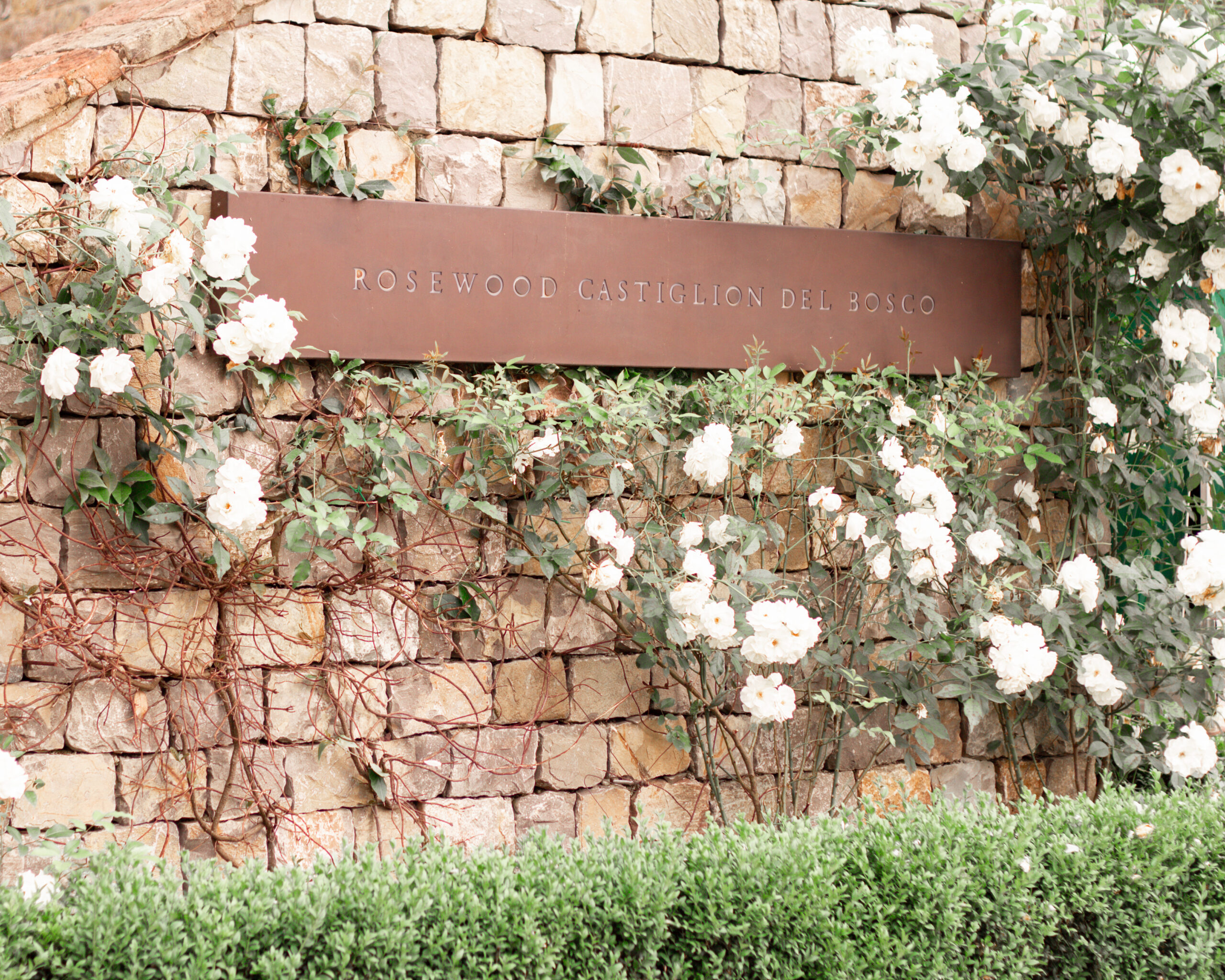 The next stop on our Italian trip was the countryside of Tuscany. It was the perfect backdrop for our wedding and week long stay as a family. We stayed at Castiglion del Bosco which is about 5,000 acres on an 800 year old estate in Montalcino and we couldn't wait to explore what it all had to offer, taking full advantage of the fantastic winery and activities available. The hotel was amazing because they set everything up for you, arrange drivers, tour guides, ect. So here is my guide of activities and places you don't want to miss out in either Tuscany, or Umbria.
WHERE TO STAY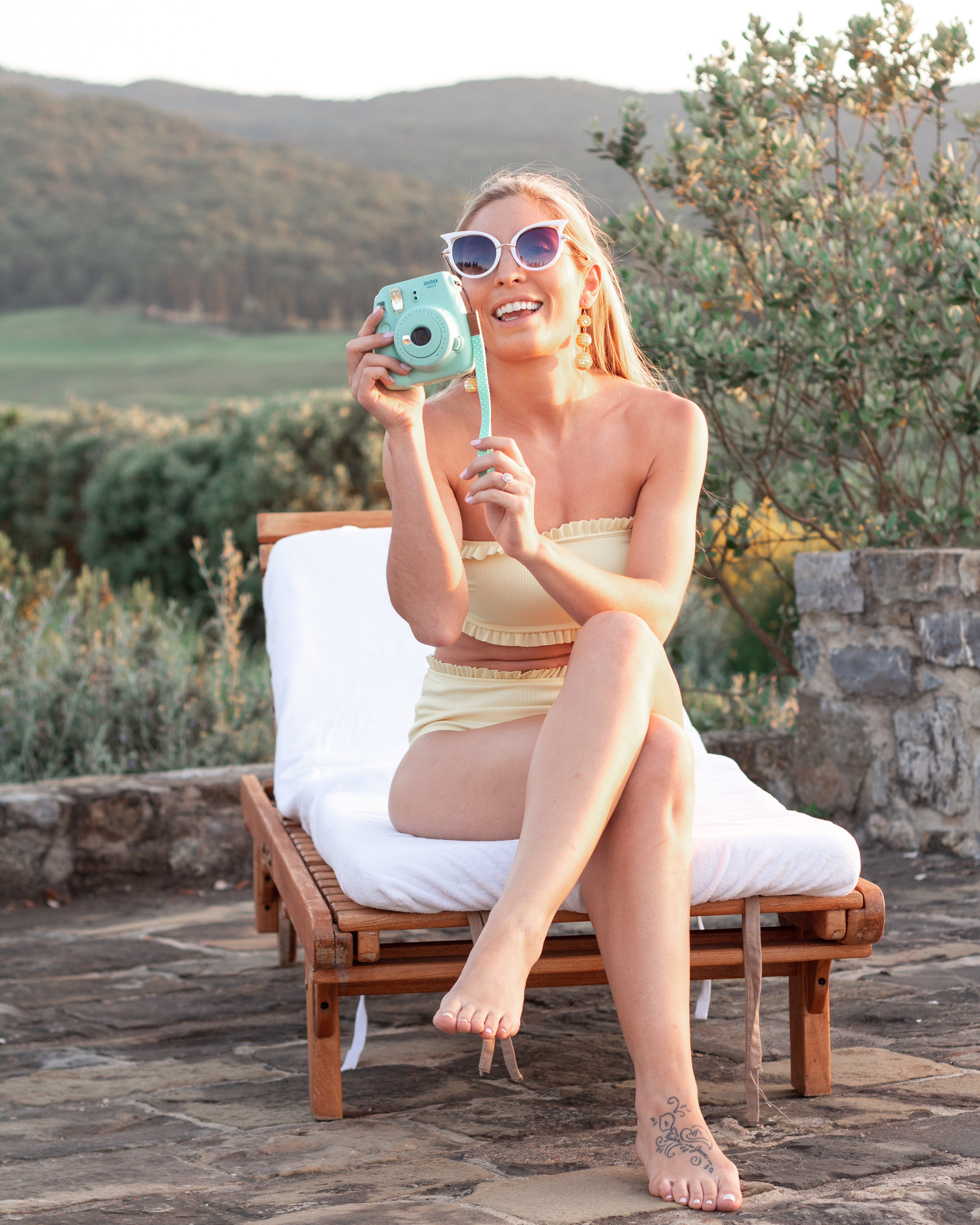 Castiglion del Bosco – Located within the Val d'Orcia, also known as the Brunello di Montalcino wine-making region, Rosewood Castiglion del Bosco is a 5,000 acre country estate founded by Massimo and Chiara Ferragamo. The 800-year-old estate comprises the ancient castle ruins, a medieval church and the Borgo, a historic village that now forms the heart of the resort.
Drogheria & Locanda Franci – We ate at this restaurant and hotel in Montalcino and its the perfect location in Tuscany. You are close to wineries and in a beautiful small town with things to do and restaurants to eat at.
Quarantallina – This is where my best friend and her husband stayed during part of their trip and they absolutely loved it. They said it was the perfect location to drive to places and do day activities and the view was beautiful.
WHERE TO EAT
The food is heavier in the Tuscan region, so I mostly stuck to starters and first courses. I was not really a fan of the Steak Florentine, or the large pieces of cooked meat you get as a 2nd course. I suggest to always order the house wine, because it's always delicious and the cheapest. I also suggest trying out any of the stews and ragus. Those were some of my favorite dishes with the most flavor.
Albergo Roma (Buonconvento) – This restaurant is in a small town, where most people do not speak English. The food was very good and very inexpensive. There are great shops and a bit of a night life on the weekend for staying out late and enjoying wine with friends.
Podere Il Casale (Val d'Orcia) – I ate truffled pasta, a cheese board, eggs with truffles, and gelato with truffles.
Osteria Il Leccio (Sant' Angelo in Colle) – We actually were pretty lazy and did not end up making it to this restaurant after all, but it was one of our recommendations on our list.
Trattoria del Moro Aronne (Orvieto) – At this restaurant I had a Caprese Salad and the Nidi pasta, which I shared with my son. He really was adventurous on our trip and wanted to share with me at every meal which was great. The white wine here was so crisp and delicious.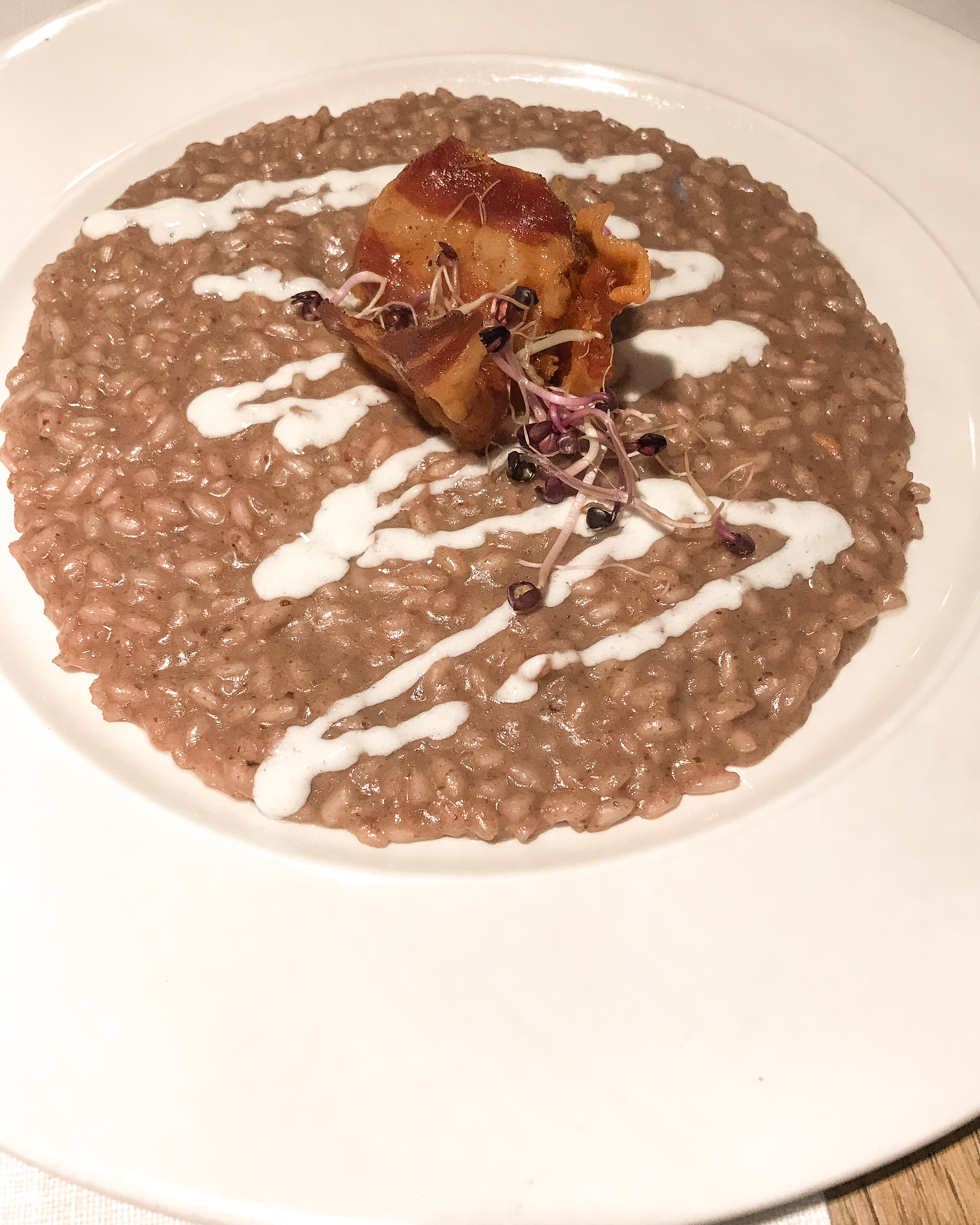 Drogheria Franci (Montalcino) – I will say this restaurant wasn't my favorite because I wanted more vegetables. The fresh vegetable items were good, but I needed to order more and the risotto was very delicious.
Osteria la Cononica (Rosewood Property) – I absolutely loved the Rosewood restaurant the best. You start with a bowl of fresh vegetables cut from their garden to snack on. It's a mix of fennel, tomatoes, carrots, cucumbers, and celery. They also give you some bread, cheese, and little peppers stuffed with tuna. I tried the rabbit stew, burrata, pici pasta, wild boar ragu, and a short rib dish with mushrooms. Even if you aren't staying on property, you still should go try the food!
Taverna San Giuseppe (Siena) – This restaurant had a very unique ambiance. It was part cellar and had stairs to go downstairs and see it. It smelled funny most likely due to truffles and being built into the side of the stone area. The food was quite good though. I had boar again there and some salad.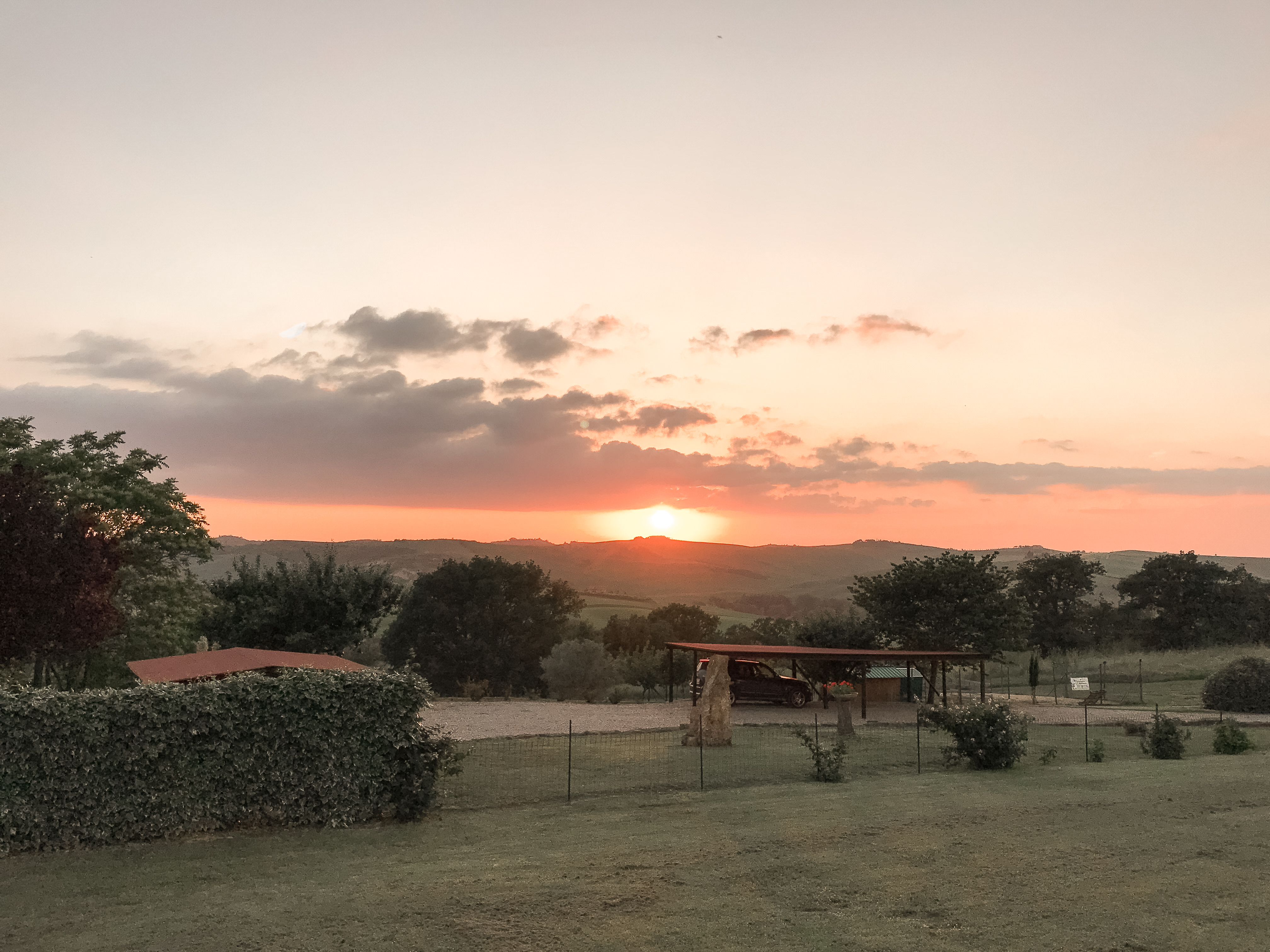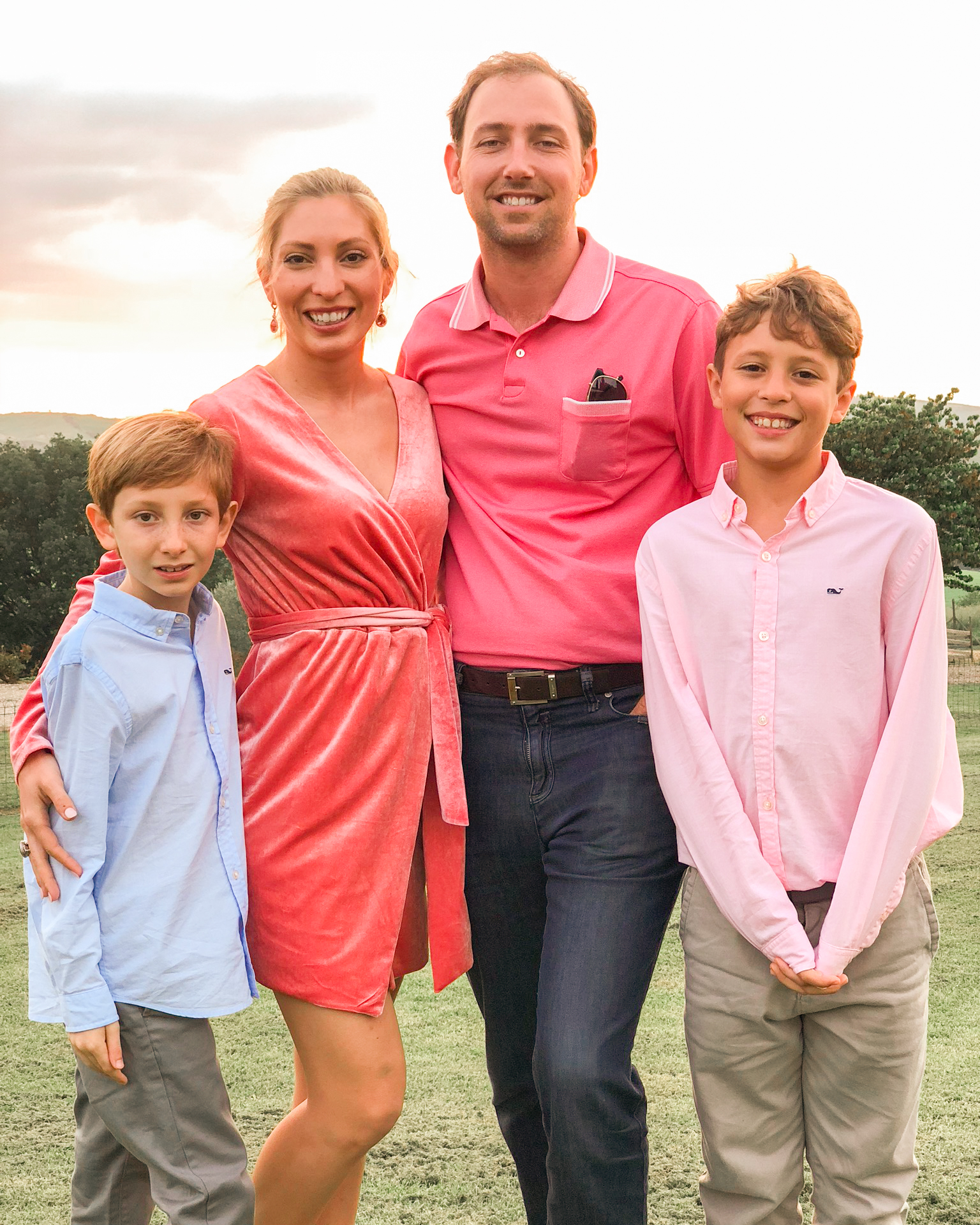 La Fonte Agriturismo (Pienza) – This was the restaurant we went to on our last night and the sunset was incredible. We ate outside at this restaurant and B&B. Everything is fresh and homemade, but beware they don't speak English haha.
HISTORICAL SPOTS TO SEE
Montalcino – We did a walking tour around the town and saw the fort as we first came in. We saw two small churches and many shops and iconic buildings around the town. This is the area that Brunello wine is made.
Pienza – This was another small beautiful town. We walked around, ate gelato, viewed a gorgeous church, and looked the different architectural buildings and sculptures.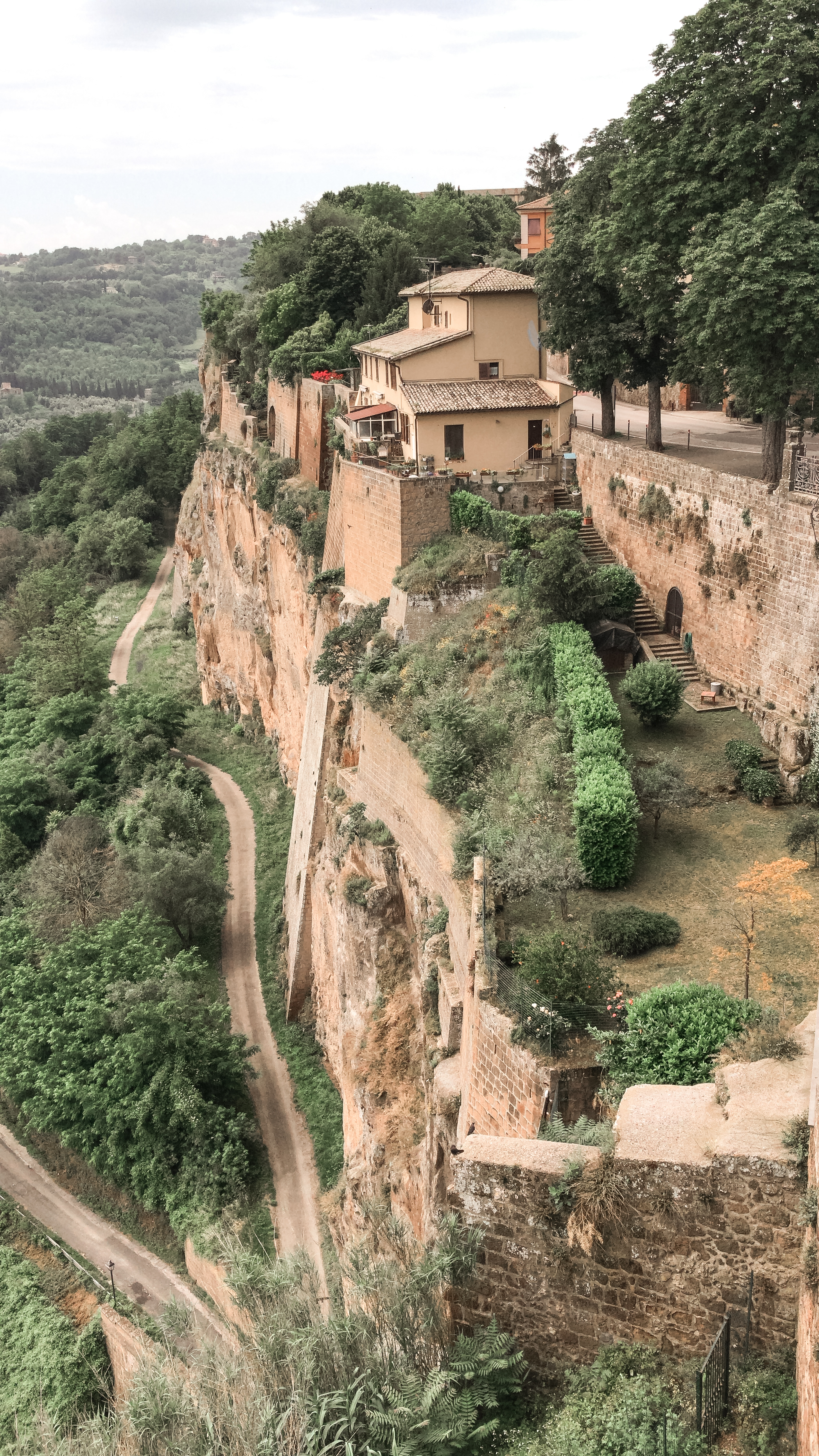 Orvieto – This is a beautiful town on the top of a very high hill/mountain in the Umbria region. We saw a beautiful Duomo there and so many gorgeous buildings. We ate lunch and shopped a bit. Orvieto is known for their white wine and ceramic goods. I ended up purchasing some olive wood cooking tools and gorgeous linen napkins from a cute little store called L'Orvietan.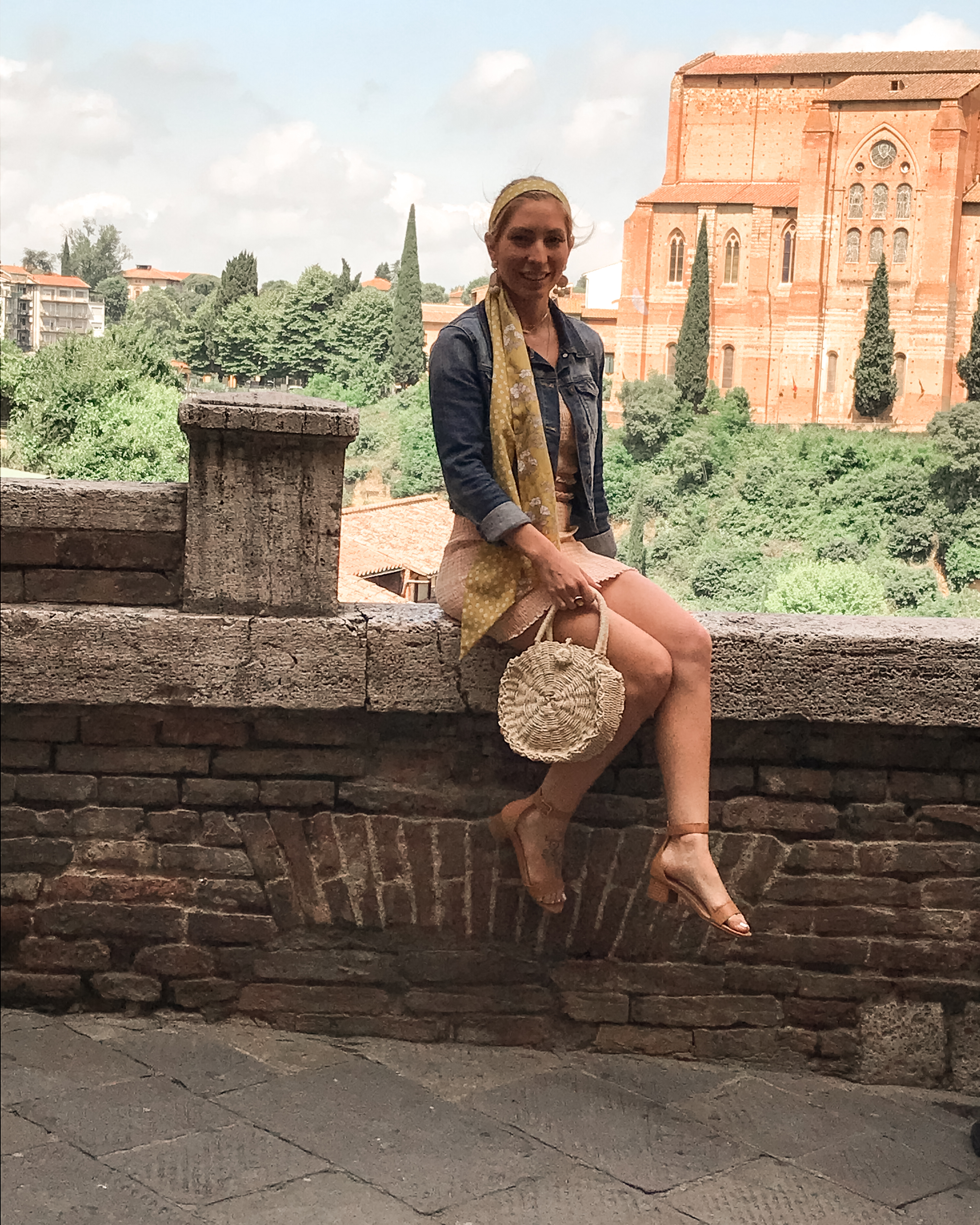 Siena – This was the closest large town to our area of Tuscany and there is so much history here. We visited a Cathedral and the Duomo. We also ate lunch and had some gelato, have to get some everywhere of course! We learned a bit about the horse racing that happens there and took some time to just sit and view the main square area. All of these towns are great for walking and you can see everything in just a few hours.
Civita di Bagnoregio – This town is called the jewel at the top of the hill and it's truly a sight to see. There isn't anything there except a gelato shop, public bathroom (there is no toilet seat and no toilet paper fyi) and then the castle/fort at the top of the hill, which is a bit of a hike. You have to park and walk a ways, so make sure to wear really good walking shoes and I suggest going towards the beginning of the day when you aren't tired.
ACTIVITIES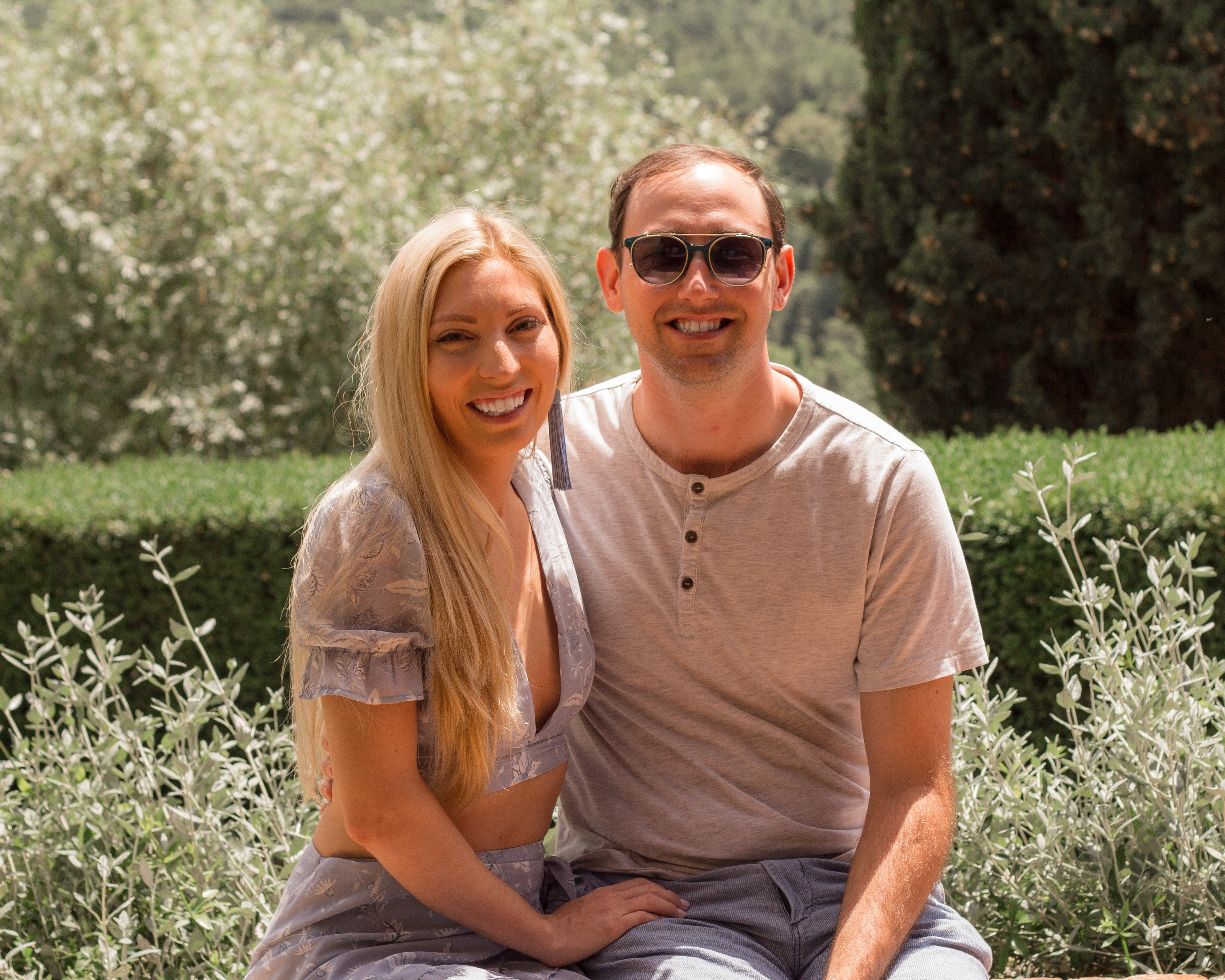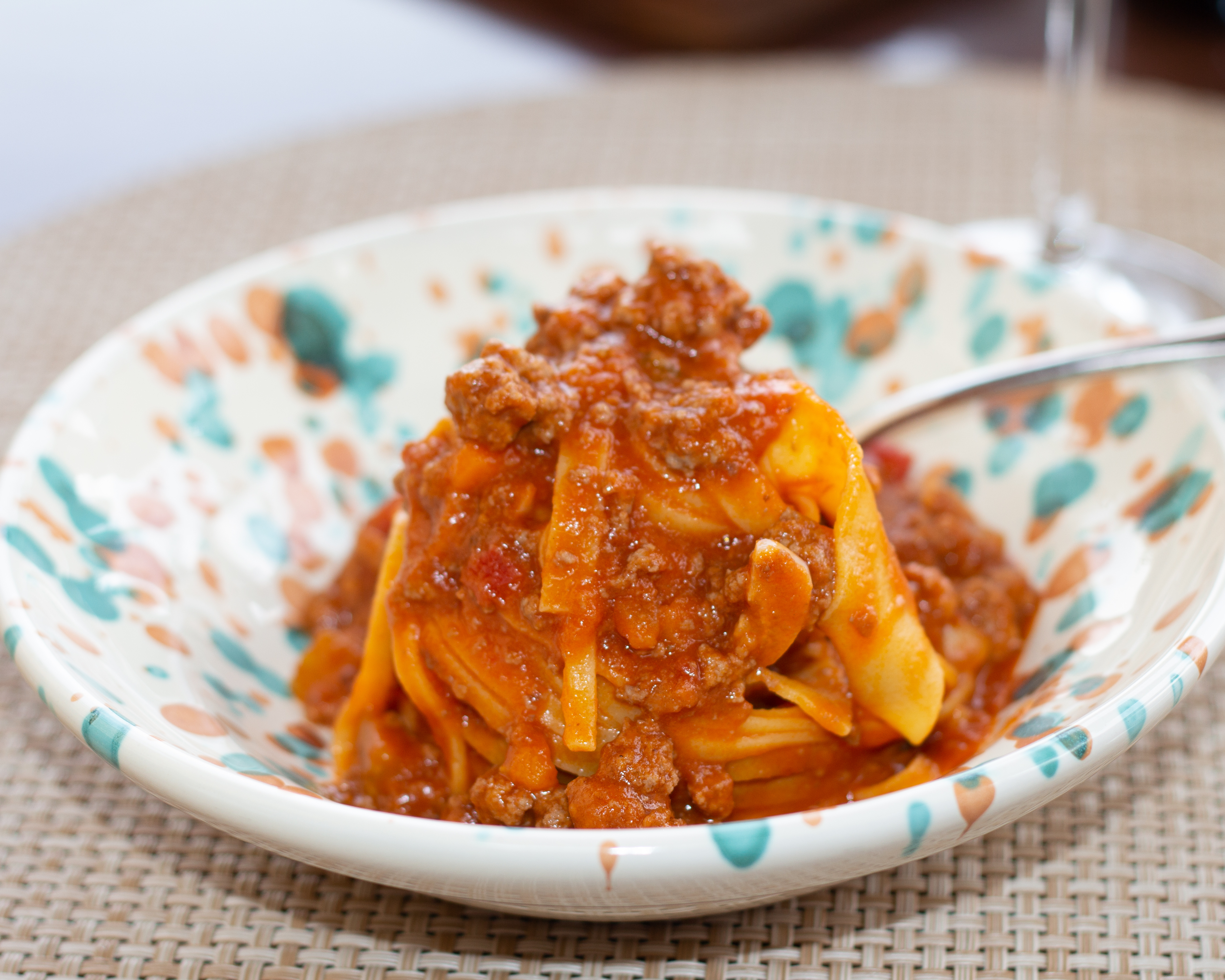 Cooking Classes – This is a great way to experience a true Tuscan meal. You start with a tour of the kitchen garden and then begin to make your meal with all fresh ingredients. Whether you are staying at a Villa and want a class directly at the house, or on the Borgo property, there are plenty of options. Our kids and grandparents stayed at the Villa and did a pizza making class, where a few  of us went to the Borgo and did a pasta making class. After the class you get to sit down and eat all of your hard work with a delicious bottle of wine.
Horse Back Riding – My best friend Rae went horseback riding in Montacino and absolutely loved it. She rode through the countryside and then through the square of a cute town. It was very reasonably priced too she said and they were given a bit of a historical tour as they rode.
Hiking – There are so many places for hiking in the Tuscan area. Fields are everywhere, the towns are great places to walk around, and on the Rosewood property there are hiking trails. The countryside is gorgeous, so it's great to be one with nature when the weather is right.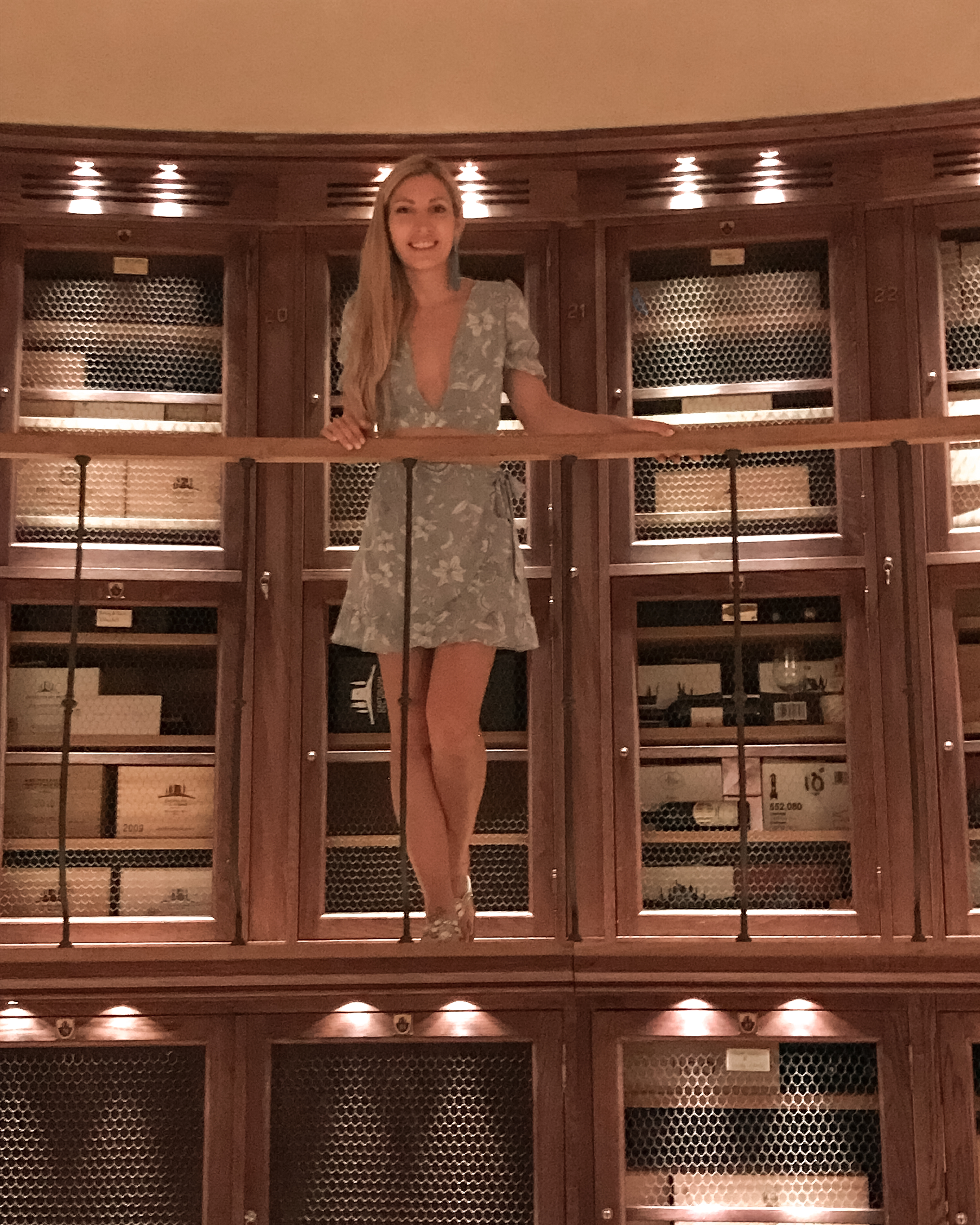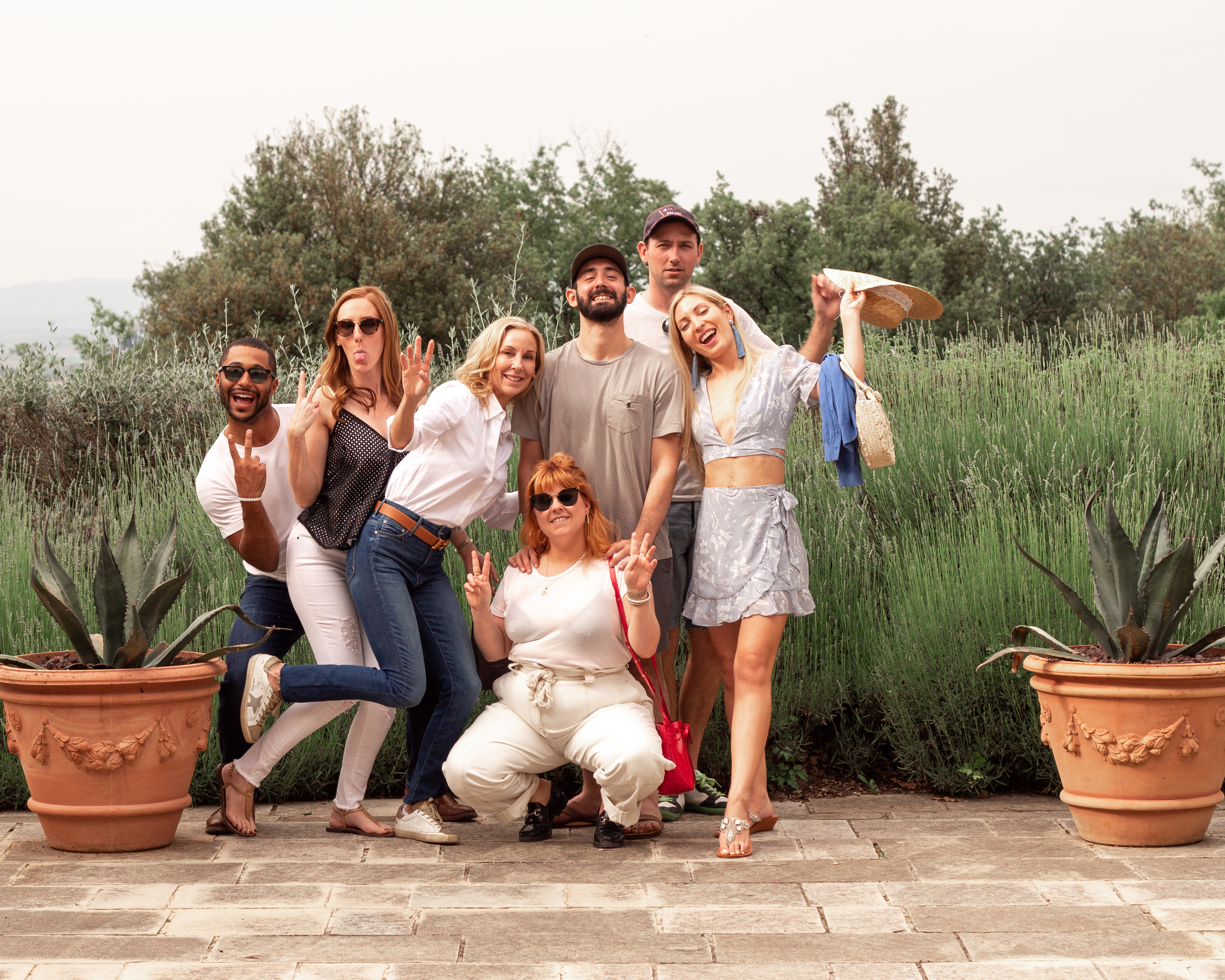 Wine Tasting – While at the Castiglion del Bosco, it was a must to go and tour the vineyard, plus the winery. We saw where the grapes are grown to produce the expensive and rare Brunello wines. We then also toured the winery where the wine is processed and aged. For a normal Brunello it has to age 5 years. 3 in the cask and 2 in the bottle. For a reserve, it's 3 years in the cask and 3 years in the bottle. The best wine that we tried during the wine tasting was of course the one aged 18 years. We may have to wait a few years to drink the bottles we ordered from the vineyard. The winery at the Castiglion del Bosco has a members only club, where you can find a locker with Justin & Jessica Timberlake's name on it!!
Truffle Hunting – This was quite an adventure, but took less time than I expected. We walked through a specific area in the woods with a truffle hunter and his trusty dog. Black truffles can be found mostly year round, but white truffles are only during the winter time. The dogs sniff out the truffles near the roots of the trees and then start to dig them up. We didn't find any on our outing, however, we did get to eat them in our meal back at the farmhouse.
Golf – At the Rosewood Castiglion del Bosco, there was a private golf course. If you are staying on property you can play there, just be aware it's expensive. However, if you are a golf enthusiast, it's something you don't want to miss out on. My husband said the course was very challenging.
I hope this gives you a lot of ideas if you are visiting soon, or have plans sometime in the future. I will say that Italy will be somewhere I hope to go back to again because the food is amazing and everything is so beautiful.
Xoxo, Nikki