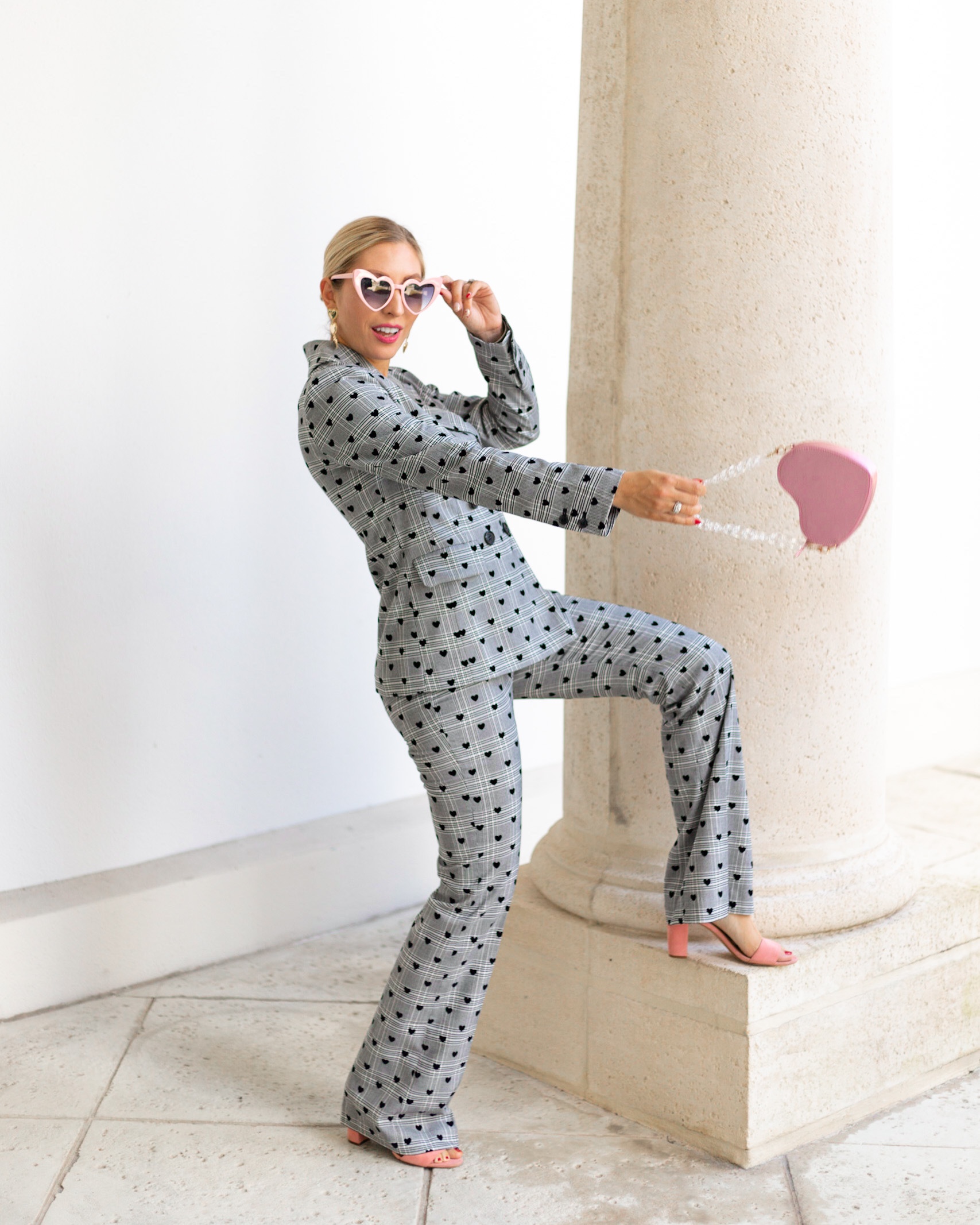 Could there be a more compatible color combo than Red & Pink? I think not my friends. Every year my heart gets giddy when I get to wear my favorite color of all time, PINK! Yes, I am a complete girly girl and have more pink in my wardrobe than any other color. It's probably lucky that I don't have a daughter, because she would look like Pepto-Bismol threw up on her. Any-who, I found so many adorable pink and red pieces this year that I wanted to share with you some great Valentines outfit ideas. Whether you are going out, or staying in; I feel like I have you covered. Some pieces are more expensive than others, but the things I splurged on I could wear into spring, or the rest of the year. More Valentines specific outfits I kept in the lower range, I never like to splurge on items that are too trendy. These could definitely be pieces you wear to a Galentine's event as well if you like to celebrate your girlfriends, or are single!
DRESSY VALENTINES OUTFITS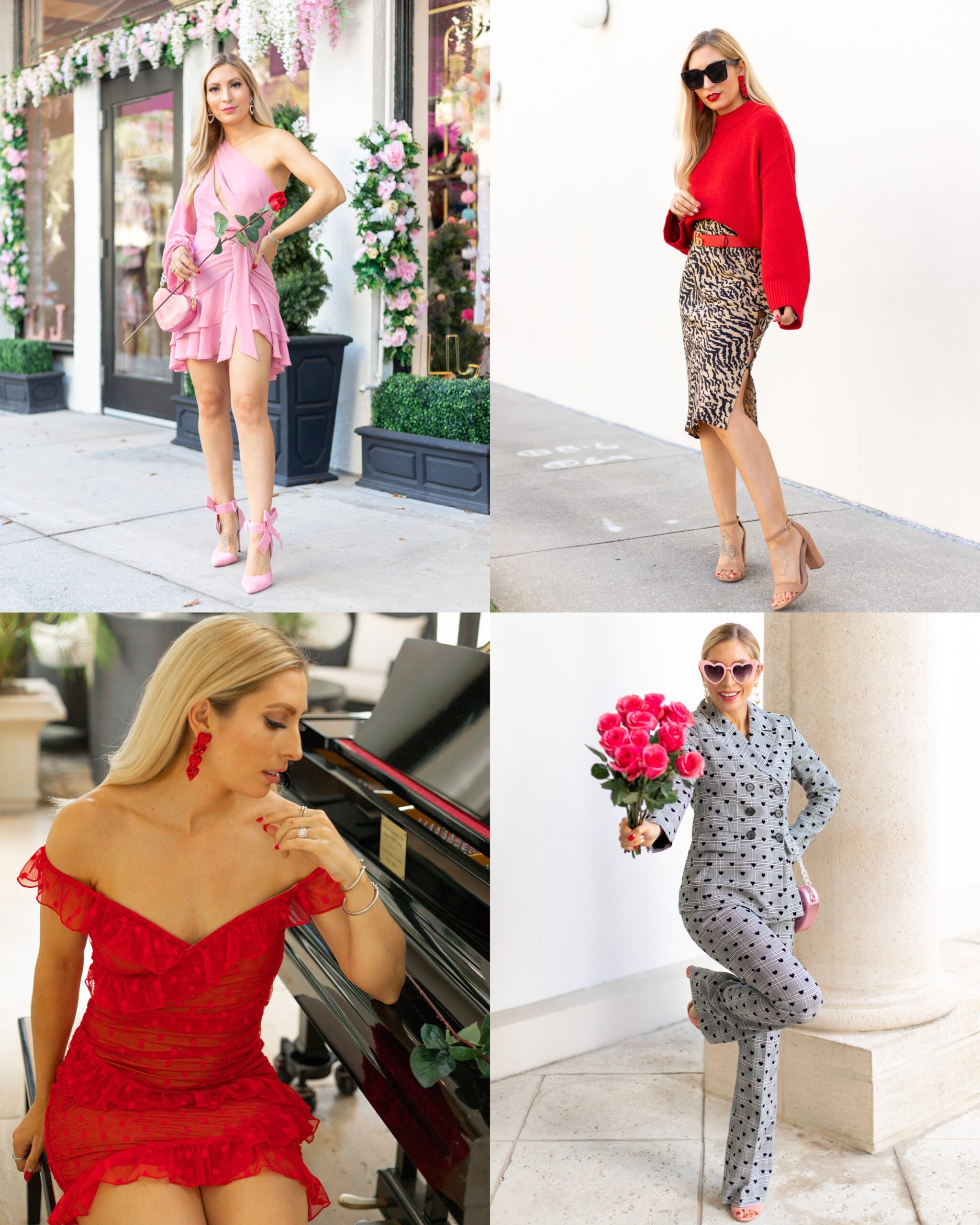 PINK DRESS | BOW HEELS | HEART BAG | PEARL HEART EARRINGS | RED SWEATER | HEART EARRINGS | PRINT MIDI SKIRT
RED DRESS | RED HEELS | RED EARRINGS | SUIT JACKET | HEART PANTS | GOLD HEART EARRINGS | SUNGLASSES
CASUAL VALENTINES OUTFITS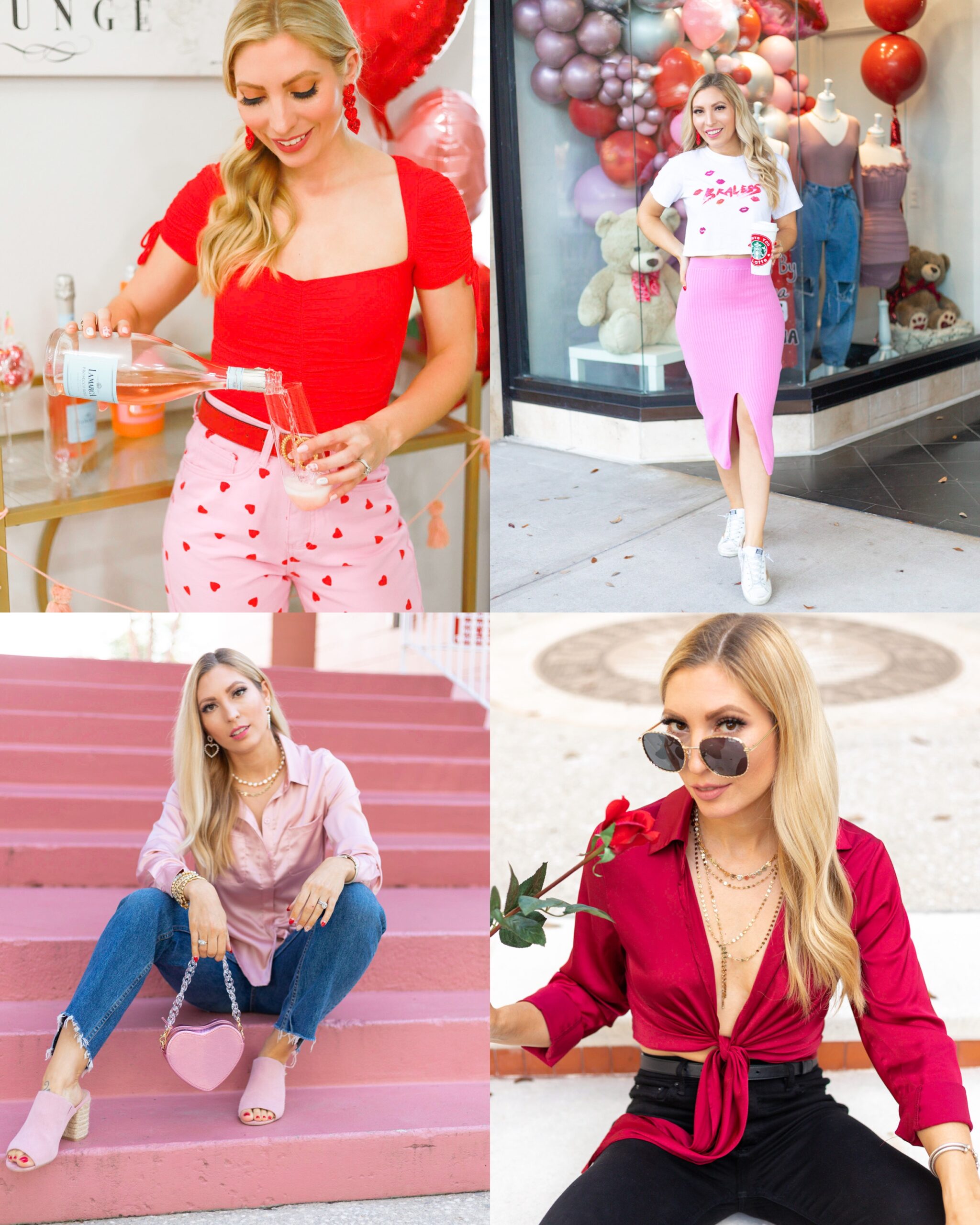 RED BODYSUIT | HEART JEANS | HEART EARRINGS | SIMILAR GRAPHIC TEE | PINK MIDI SKIRT
PINK BLOUSE | JEANS | SIMILAR MULES | HEART BAG | HEART PEARL EARRINGS | SUNGLASSES | RED TOP | BLACK JEANS
So tell me…are you staying in, or going out for Valentine's Day this year? Are you a casual, or dressy type of person?
Xoxo, Nikki