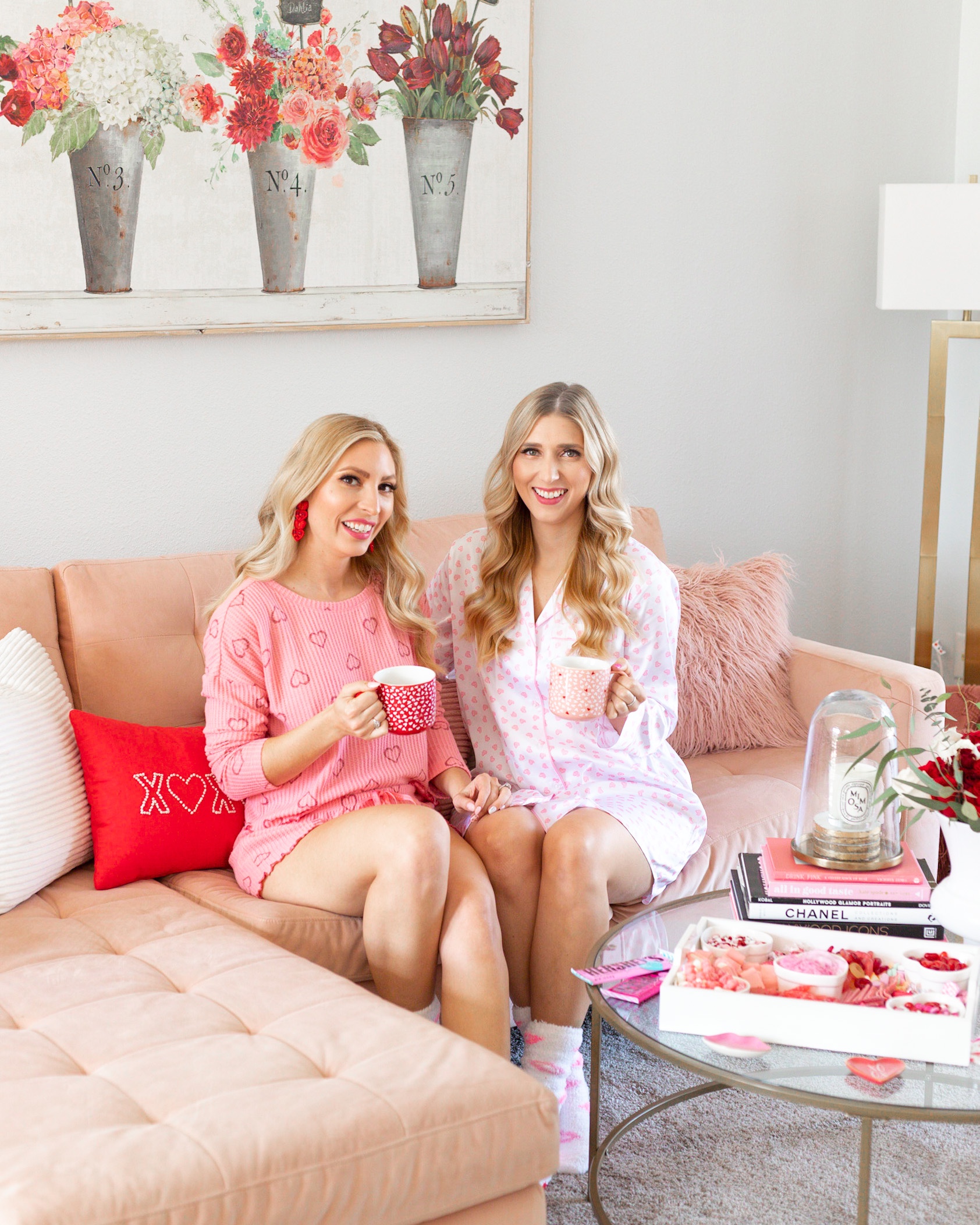 One of my favorite things around any holiday is shopping for my friends. I really love the look on someone's face when you surprise them with a gift they didn't even know they needed, or wanted. Not saying you have to give something huge, sometimes even a cute card is the perfect gift. However, if you happen to be looking for something cute and whimsical to give Galentine's gifts out to a bestie, or two, then I have a round up of items under $30.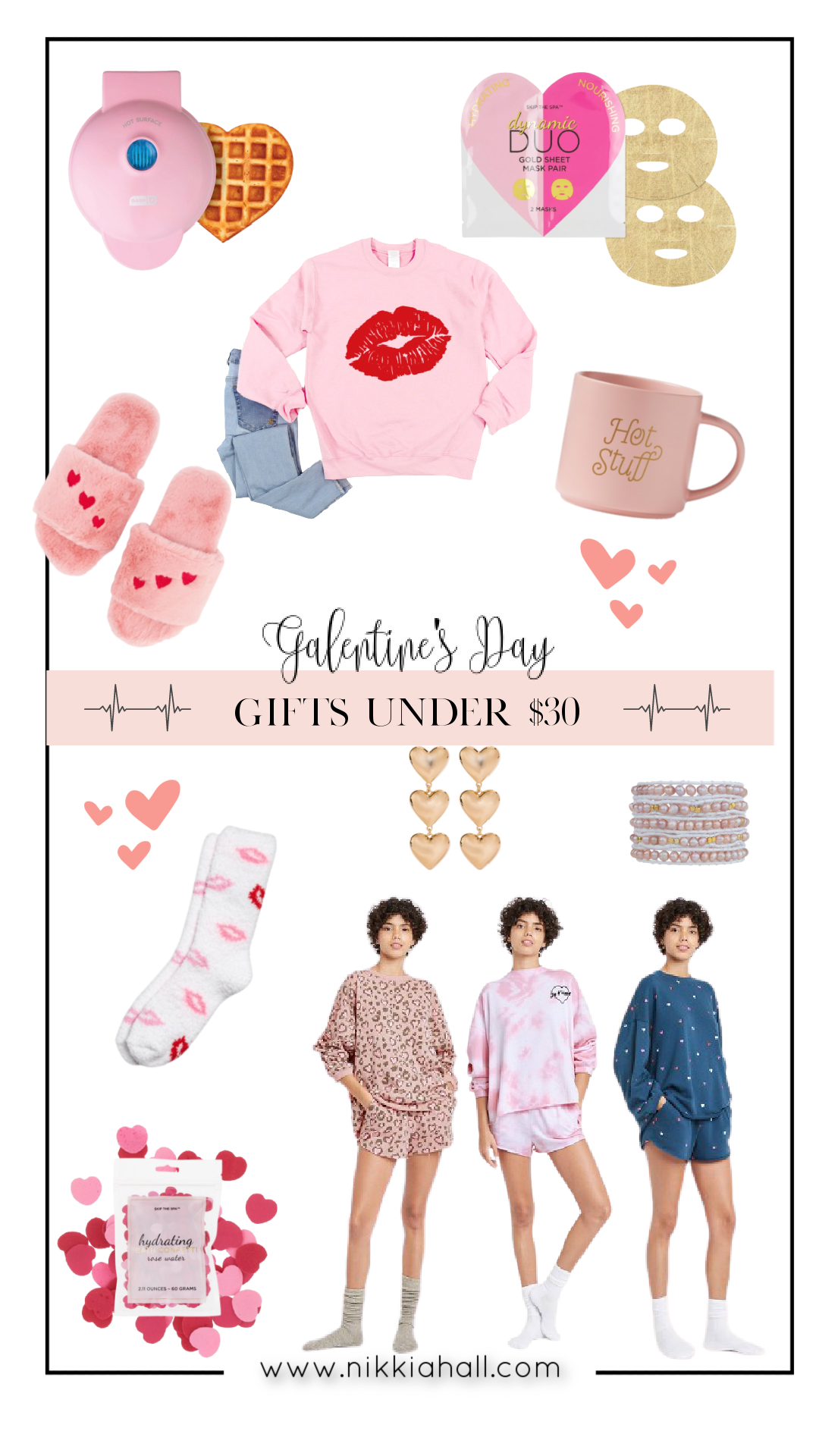 WAFFLE MAKER | FACE MASKS | SLIPPERS | SWEATSHIRT | MUG | SOCKS
EARRINGS | BRACELET | BATH CONFETTI | PJ'S 1 | PJ'S 2 | PJ'S 3
This year my girlfriends and I didn't really do much due to Covid, but I still spent a day making cookies with one of my girlfriends, we gave each other a few cute Valentine's clothing pieces, and celebrated with a bottle of Champagne to end dry January. My other bestie and I are taking her daughters to brunch in order to celebrate their birthdays and Galentine's day early. The place I'm taking them to is all pink and girly, so I will be sure to dress up for the occasion as well. My nieces even though they are young, would love all of these items on my gift list too, so I do think these are good choices for a huge age range.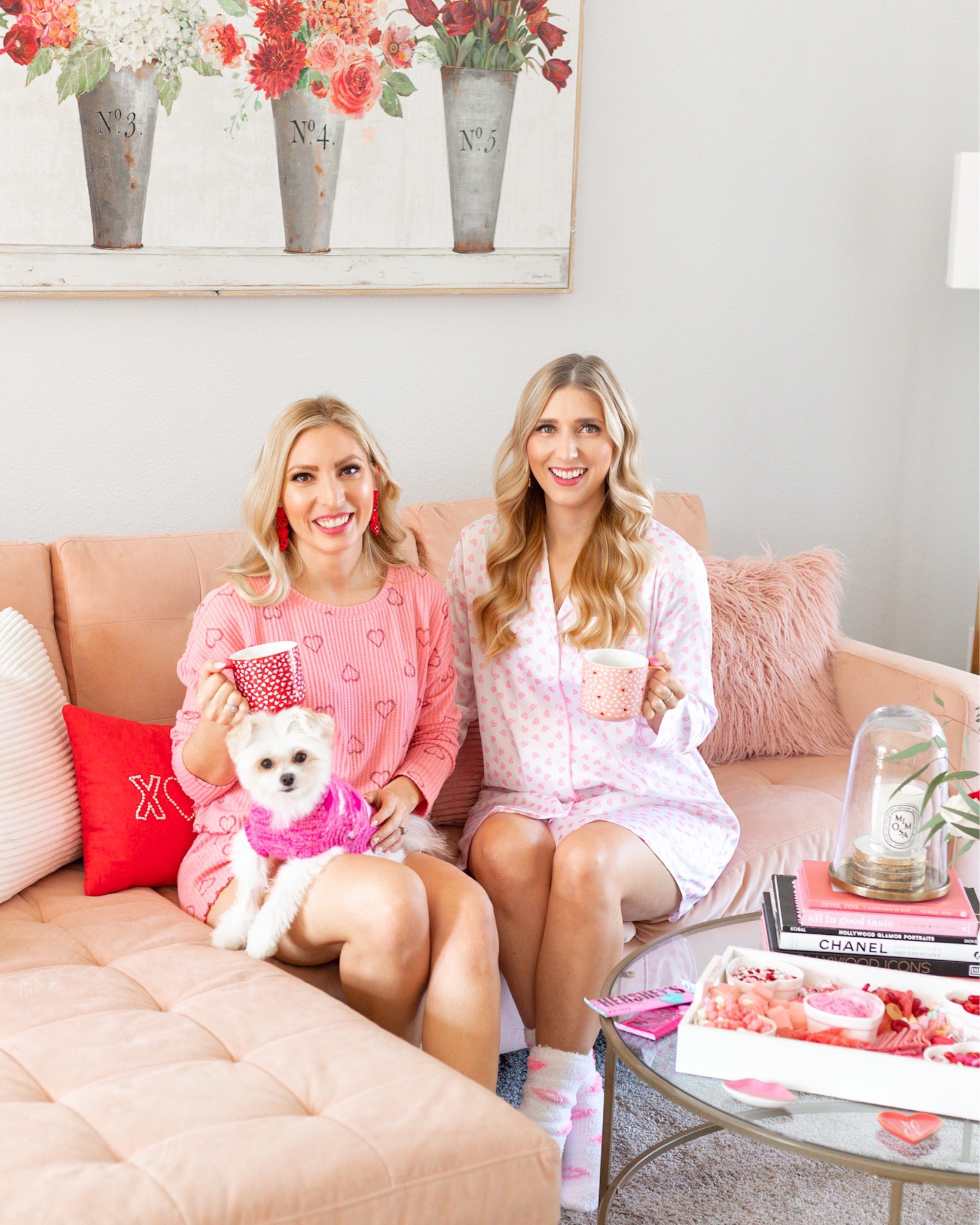 Do you celebrate Galentine's day, or your besties around Valentine's Day?
Xoxo, Nikki